Long before we lived with Will & Grace, and even longer before we rode with the Ferris Wheel with Love, Simon, there was 28 Barbary Lane. In 1978, the world was introduced to the colorful characters that reside there via the book Tales of the City. Much later, in 1993, those same characters graced our television screens in a six-episode miniseries. Today, many of us are meeting the residents of 28 Barbary Lane in Netflix's Tales of the City, which premiered on the seventh of this month. I didn't realize there was a backstory before I sat down to enjoy the show.
It seemed like a good way to kick-off Pride Month, so I curled up with my dog and pressed play. It wasn't until about forty-five minutes into the first episode that I realized that this story is part of a much, much bigger picture (and even then it was only because I stumbled across an image of the cover of the first book — which has been gathering dust on my bookshelf since I bought it). So what is it like to insert yourself into a family that has nine books, a miniseries, and 31 years in the making?
Welcome To 28 Barbary Lane
One skill that Netflix has had to master over the last few years is the art of resuscitation. They've saved several shows from the angel of death, but with Tales of the City, they tried their hand at full-on necromancy. Episode one of the series is the epitome of an info dump, but it is constructed in the best way possible. Our story starts with a 90-year-old's birthday party. The first character we are officially introduced to is Shawna Hawkins (Ellen Page), who is 'appropriating' Christmas lights from the bar that she works in for said 90-year old's birthday party.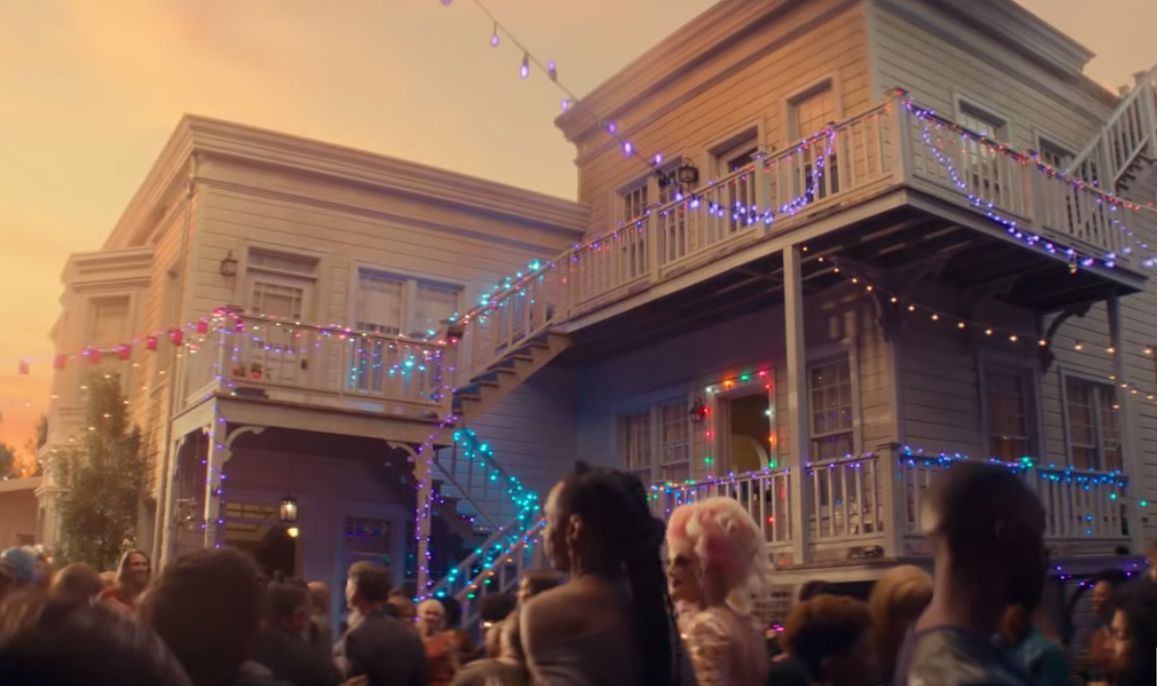 If that isn't enough to peak your interest, she winds up late to the party, because the already purchased four handles of vodka isn't enough. Still with me? Awesome. Now, we are looking at stolen lights, excessive amounts of alcohol, and a free cake that is picked up by Margot (May Hong) and her transgender boyfriend, Jake (Garcia), two of the residents of 28 Barbary Lane.
Once the party is officially underway, the rest of the Barbary Lane family comes together. Everyone knows that families can get a little crazy. Mary Ann (Laura Linney), a former resident of Barbary Lane, makes her entrance — and the drama is hot on her heels. We very quickly learned that no one was expecting her, not her best friend Michael (Murray Bartlett), not her ex-husband Brian (Paul Gross), and definitely not Shawna, her estranged daughter.
Flawed, Narcissistic, & Doing Our Best
The beauty of Tales Of The City is how perfectly flawed all the characters are. Episode one leaves us with the realization that not only is Shawna the daughter of Mary Ann and Brian, she is also adopted– and she has no idea. That is going to end well… right? After finding out that Shawna believes that her birth mother abandoned her, Mary Ann decided to stay in San Francisco for a few more days and set the record straight.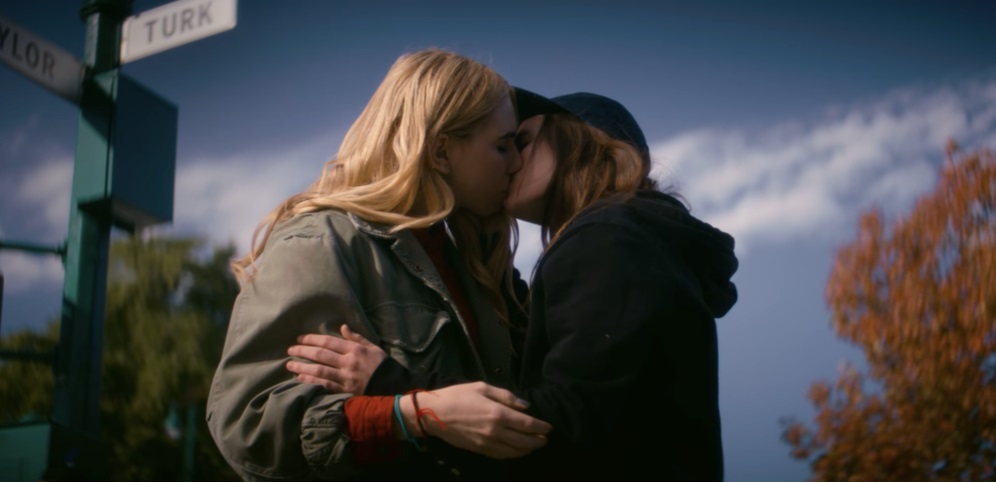 The thing about Mary Ann is that she tries too hard. Googling "what to wear to a 90-year-old's birthday party in San Francisco" is the definition of trying too hard. That intensity carries over to correct her mistakes, leading her to decide to pursue a relationship with her daughter. Meanwhile, Shawna is the anti-Mary Ann. While Mary Ann is trying to get closer to the people she left behind, Shawna is trying to get away. She will do anything, and anyone, to get her mind off of the feelings that are being dredged up by her mother's reappearance.
Cue aspiring filmmaker Claire (Zosia Mamet), who is making a documentary about queer culture and capitalism in San Francisco. Behind the growing turmoil between Mary Ann and Shawna, we find the other residents of Barbary Lane. Margot is struggling with losing her identity, as she has always been a monogamous lesbian, but Jake has transitioned to male and is asking her for an open relationship while he finds himself.
Magical Miss Anna Madrigal In Tales Of The City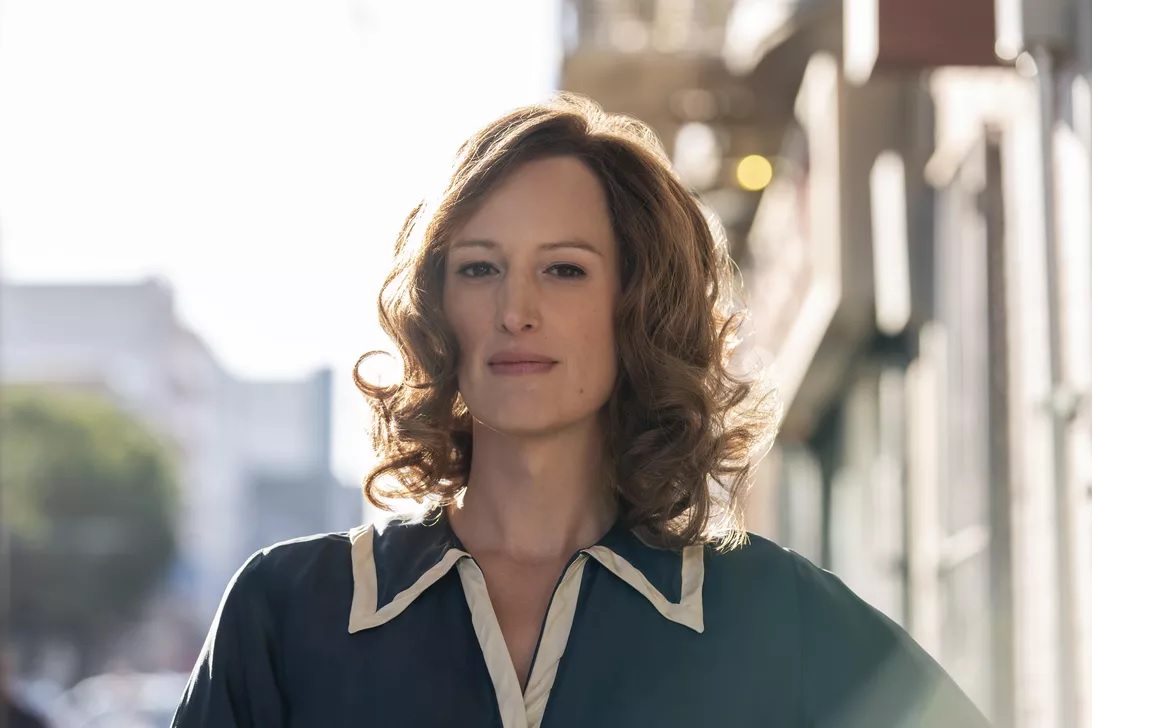 The ever-present figure at Barbary Lane is Anna Madrigal (Olympia Dukakis and Jen Richards). She is the heart of the family and the owner of Barbary Lane. Anna is a vibrant soul who did the near impossible: she built a life and, ultimately, a family as a transwoman in the 1960s. As her 90th birthday comes and passes, her story that has faded into the background resurfaces with a vengeance. Following her party, she receives a threatening note along with an image of her much younger self. It isn't until later in the season that we learn Anna's story is one of forbidden love, betrayal, and regrets. Long before this comes to light, Anna attempts to solve her problem on her own and nearly loses the home she built.
We're Here, We're Queer, We Won't Disappear In Tales Of The City
Truth be told, there are a lot of things about Tales Of The City that just shouldn't work. At times, it feels caught in the crossfire between a soap opera and a buddy comedy. But something about it does work. I think part of that is that the cast and crew are queer and make this for the queer community. We are looking at a story that has been thirty years in the making. You have Michael and his boyfriend, Ben (Charlie Barnett), that are not perfect for each other but they are making it work. It's a gay relationship that isn't about being gay.
It is about being in a relationship and all the missteps that come with it.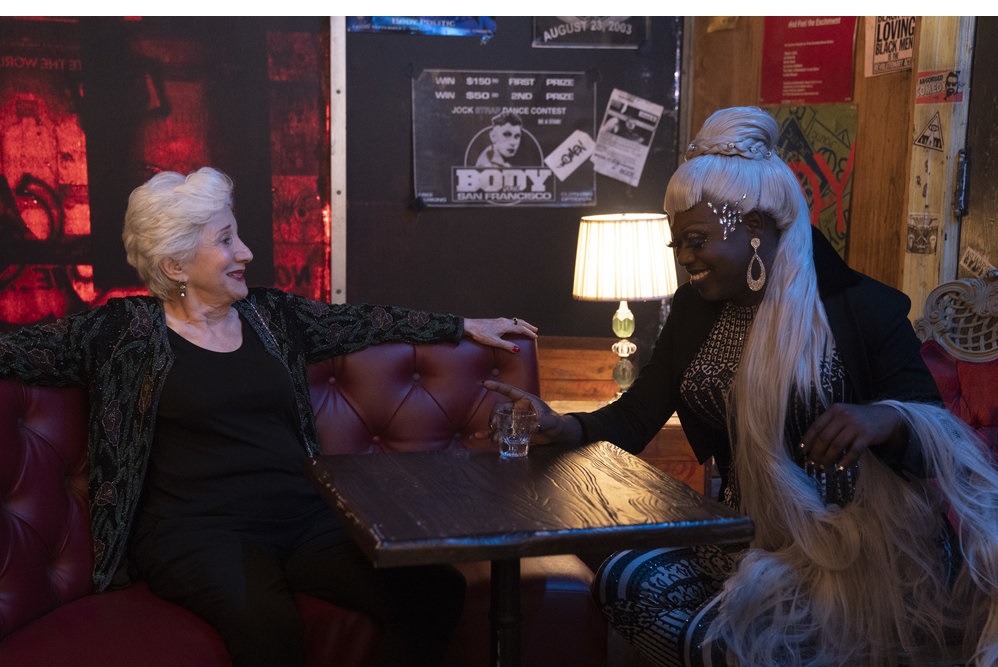 Margot and Jake, who are both struggling with their identities. They want the best for each other. At the same time, they are so comfortable after so long that they don't want to give that up. I feel like they are portrayed as so real and so raw that it genuinely hurts to watch sometimes. And then you have Shawna and her trust issues. Beyond the rocky relationship that she tries to build with Claire, she seeks solace in a married polyamorous couple (Benjamin Thys and Samantha Soule). It takes a while to figure out that the relationship that she needs to build is with herself.
You'll Know If It's Right For You
In the end, I truly believe that we needed this story in our lives. No, it isn't perfect, but it is beautiful and I want to shout that from the rooftops. The heart of this story comes from a time when the LGBTQ+ community wasn't as accepted as it is now. To see that the time has finally come for characters to have the spotlight that they deserve is inspiring.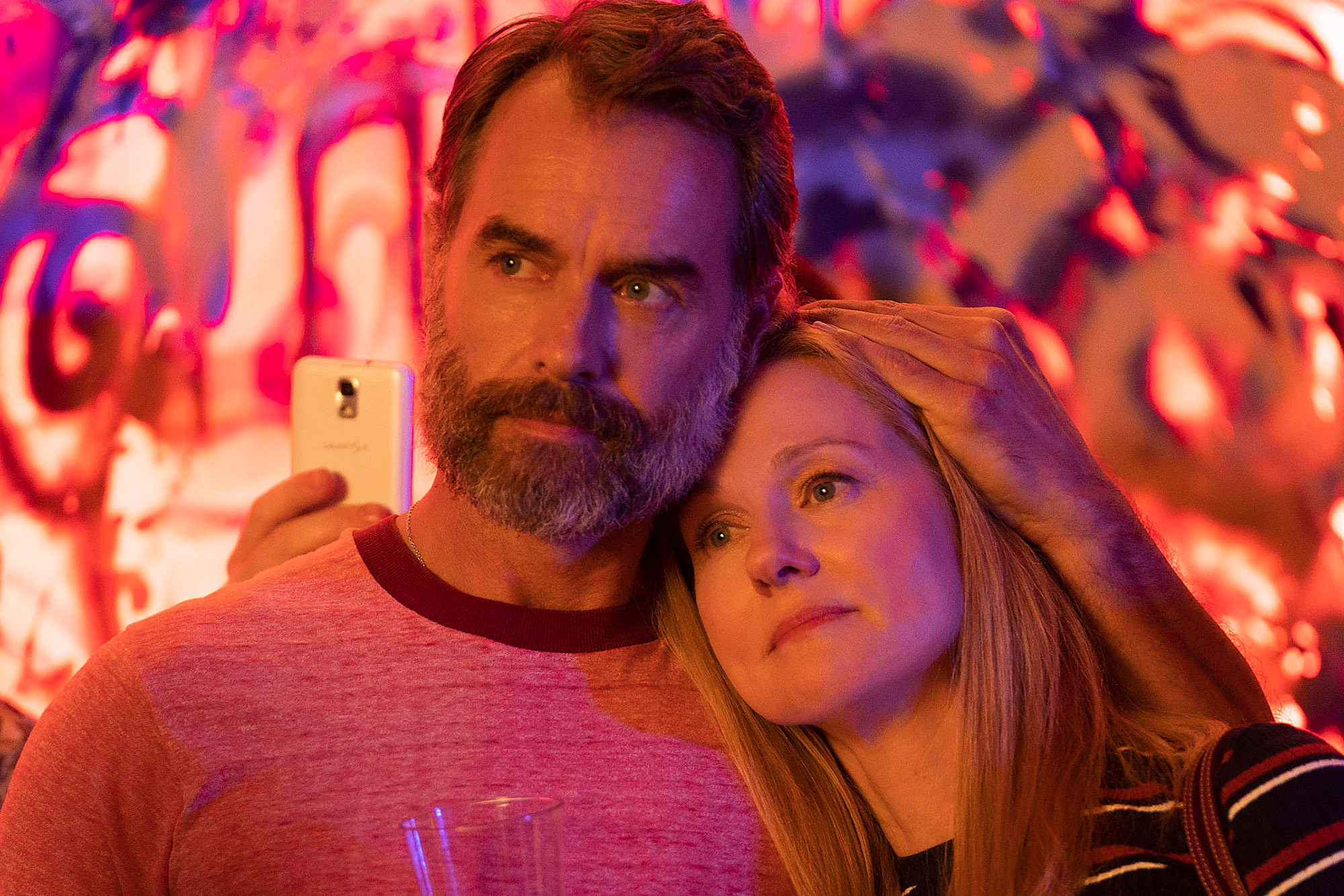 To all newcomers like myself: this is for us just as much as it is for the original audience. We are Shawna. The first time we saw Barbary Lane in this series was when she came home with the lights. She pushes open the gate and there it is. There isn't anything magical about it, the lights are strung and we don't know the people stringing them. The original audience is Mary Ann. When she makes her reappearance, the party is in full swing. She already knows the magic of Barbary street, we just need to find it for ourselves.