Everyone knows the name Emily Dickinson, the wonderful and famous poet well beyond her time. If you have never read about her life, it is a marvelous tale of wonder. But as anyone who has passed on or knows someone who has, there's always a new retelling to come of their life. The most recent retelling is "Dickinson," a comedy series based on the life of Emily Dickinson.
"Dickinson" will showcase how Emily tackled social norms, created everlasting poetry and dealt with family in the 18th and 19th centuries. Now, give me a modern retelling of anything and I am here for it. The concept of making something modern is one of the best things about time and pop culture. Shakespeare is in everything we watch nowadays, and Dickinson, being one of my favorite poets, can create marvelous conversations about social norms.
Who Is Playing Who In "Dickinson?"
The series is written by Alena Smith for Apple TV+. There are multiple directors and producers behind the series as well, and you can find them all here. Emily Dickinson herself is played by Hailee Steinfeld; Mrs. Dickinson is played by Jane Krakowski; Edward Dickinson is played by Toby Huss; Austin Dickinson is played by Adrian Blake Enscoe; Lavinia Dickinson is played by Anna Baryshnikov; Sue is played by Ella Hunt. Each of the characters makes up the series since it is centered on Emily Dickinson and those surrounded by her.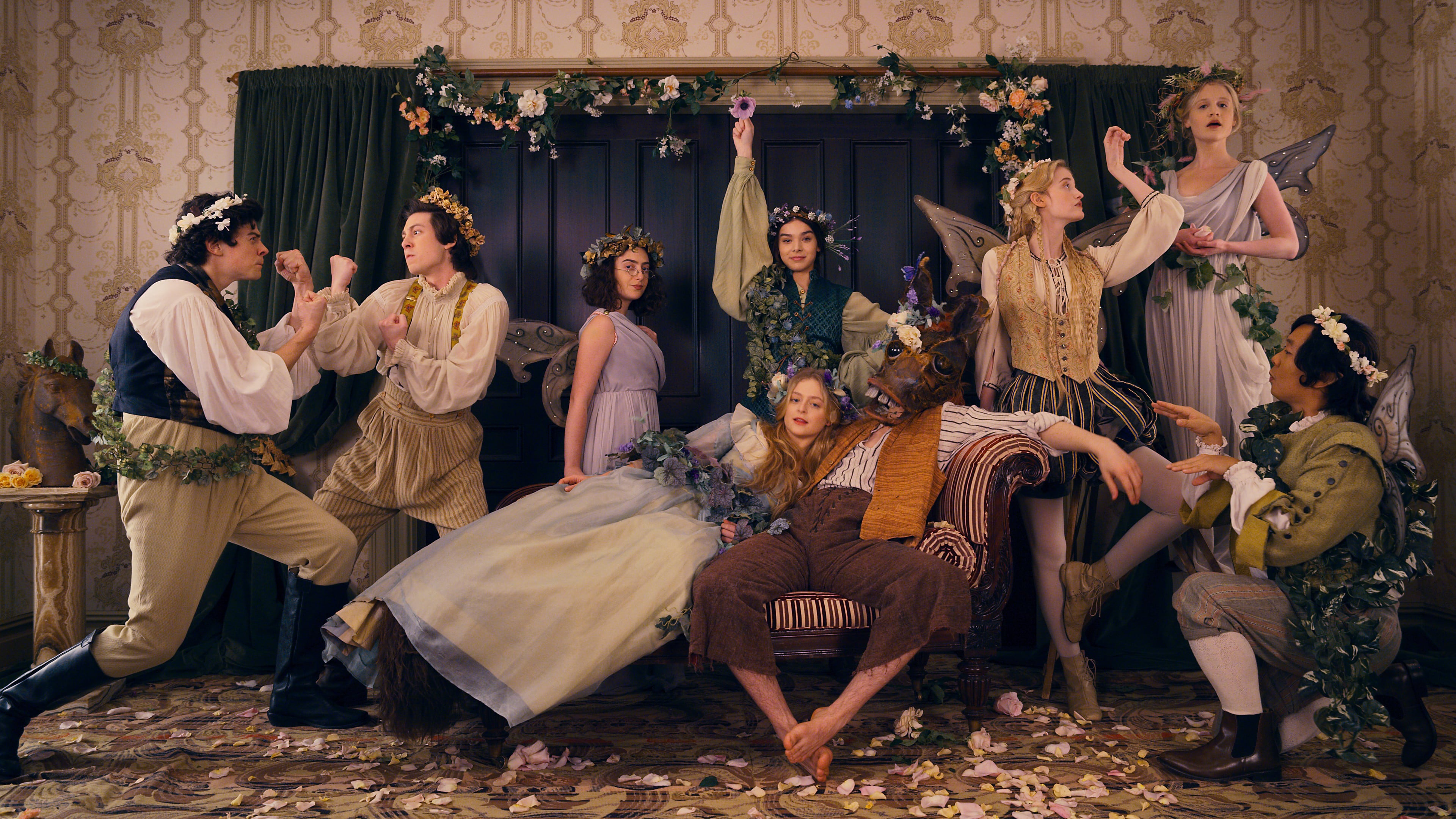 The most notable character in this series aside from the main is Sue. Emily Dickinson was the most renowned poet of her time, most of her work went unpublished and was hidden until after she passed away. As all the best writers have experienced. Sue, Emily's best friend, is periodically her lover. Emily loves Sue, more than anyone, and vice versa. However, Sue is to be wed by her brother, Austin. This results in Austin and Emily competing for the love of Sue. Sue is significant because she and Emily have a relationship that is more than a friendship. (This is something that can be read about in the history of Emily, but never confirmed.)
Not All Contemporary Retellings Are… Good
Any fresh retelling can be frightening. Even when it is not about a person you liked (or loved), it can be frightening to see how they change the history of a person. You can't completely take the background of a person unless, and I assume, you pay a lot of money to do so without being sued. You can, however, put a spin on a vague plot and say it is loosely about a person. (We all know how the entertainment business works, no judgment here.)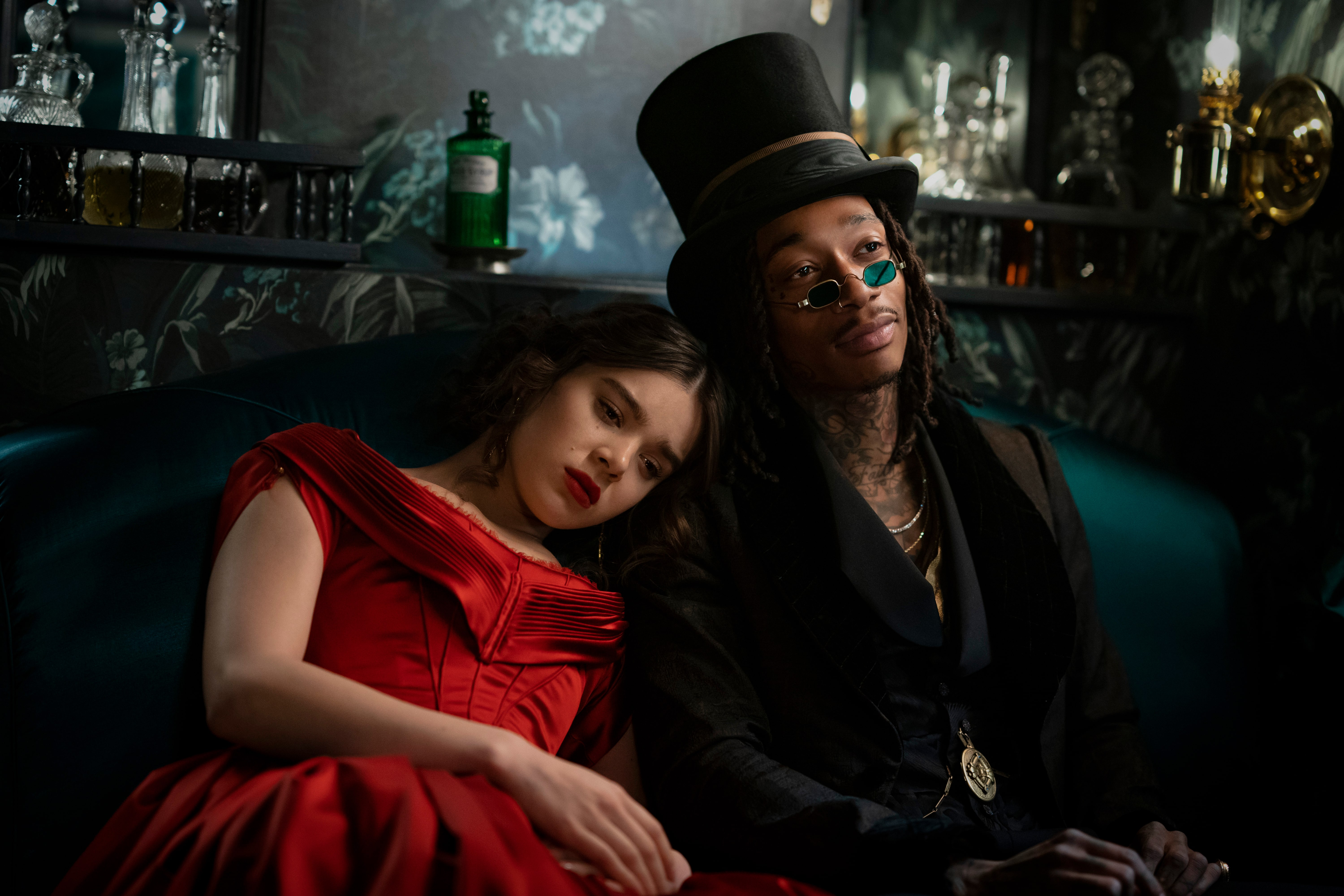 I will be honest, I went into this series expecting… less than what I got. Several of these retellings are quite an exaggeration of the persons' life. They either make it completely overzealous or too informal, both of which never work out. But with "Dickinson," it was tasteful. Instead of trying to rely on every aspect of Emily's life down the period, they instead make it their own. They made it fresh and put a 2019 twist on it. That is why it works. The most essential aspects of her life are made to relate to 2019 and here is why that works out for the newest Apple TV+ series.
3 Reasons Why "Dickinson" Works
The three reasons that "Dickinson" excels as a series are simple: Setting, Music, and Actors. You have to have all three to operate and this series has them. Let's go through all three aspects in-depth.
1. The Setting(s)
The framework for the 1800s (and 1900s) is pretty bland when you think about it. Most passed away from being infected or did work in a community of some sort. The rest were house-wives. The setting of the series has to be spot-on. This is what appeals to viewers. It recreates what we know as the 1800s and makes it 2019. One of the aspects where it showcases that is language. While the language from the 1800s was much different from ours, Smith has updated it and Hailee does a fabulous job of incorporating it into the series as well as the other actors and actresses.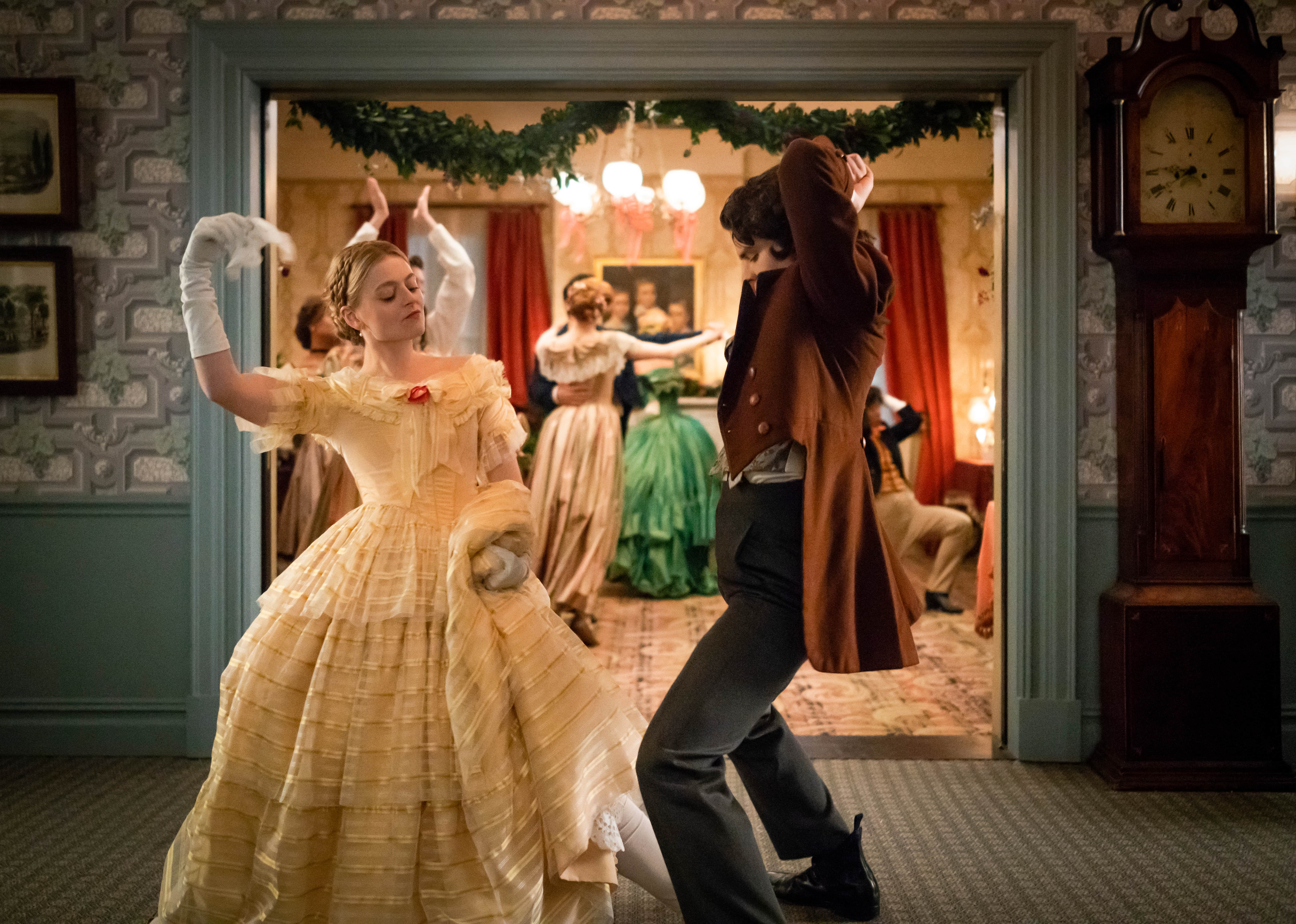 While it does change the conversation to fit contemporary, it keeps Emily's poems just the way they are. If you don't believe me, the first episode is titled "Because I Could Not Stop," which is poem 479. The lines that are said throughout the episode are from the poem itself. It is quite lovely.
Each Episode Is A Poem By Dickinson
Each episode is named after the poem and the actual words from the poem are used throughout the episode. "Dickinson" keeps it contemporary while reminding us of the wisdom that was Emily Dickinson. That is essential to mention because not many series — or films even — showcase the brilliance of the person they are focusing on. We lose no sight of what Emily wants or what she exists for. It adds an extra layer to the writing, the characters, and the reason why we watch it.
2. The Music Adds To The Enjoyment
The music is all modernized music, rap, pop, hip-hop music, and a song by Hailee. At first, it can be jarring; afterward, however, you'll see how it fits the tone of the series. Personally, I enjoyed the music behind the series. I truly thought it worked well with the language and setting of the series. Plus, secretly, I think Emily probably listened to some good music in her last years. Even had a few parties, you know? Somehow, I think she was partying with the best of 'em.
3. Come For "Dickinson," Stay For The Actors
The actors play a vital part because without them this show would not be half as good as it is. I haven't seen Hailee Steinfeld in much, other than Spider-Verse and The Edge of Seventeen, but I will after this series. Steinfeld played an outstandingly generous Dickinson, one of the reasons why I continued watching the series. She makes it so enjoyable to see the passion and appreciation of Emily through her character whether it is about marriage or writing poetry.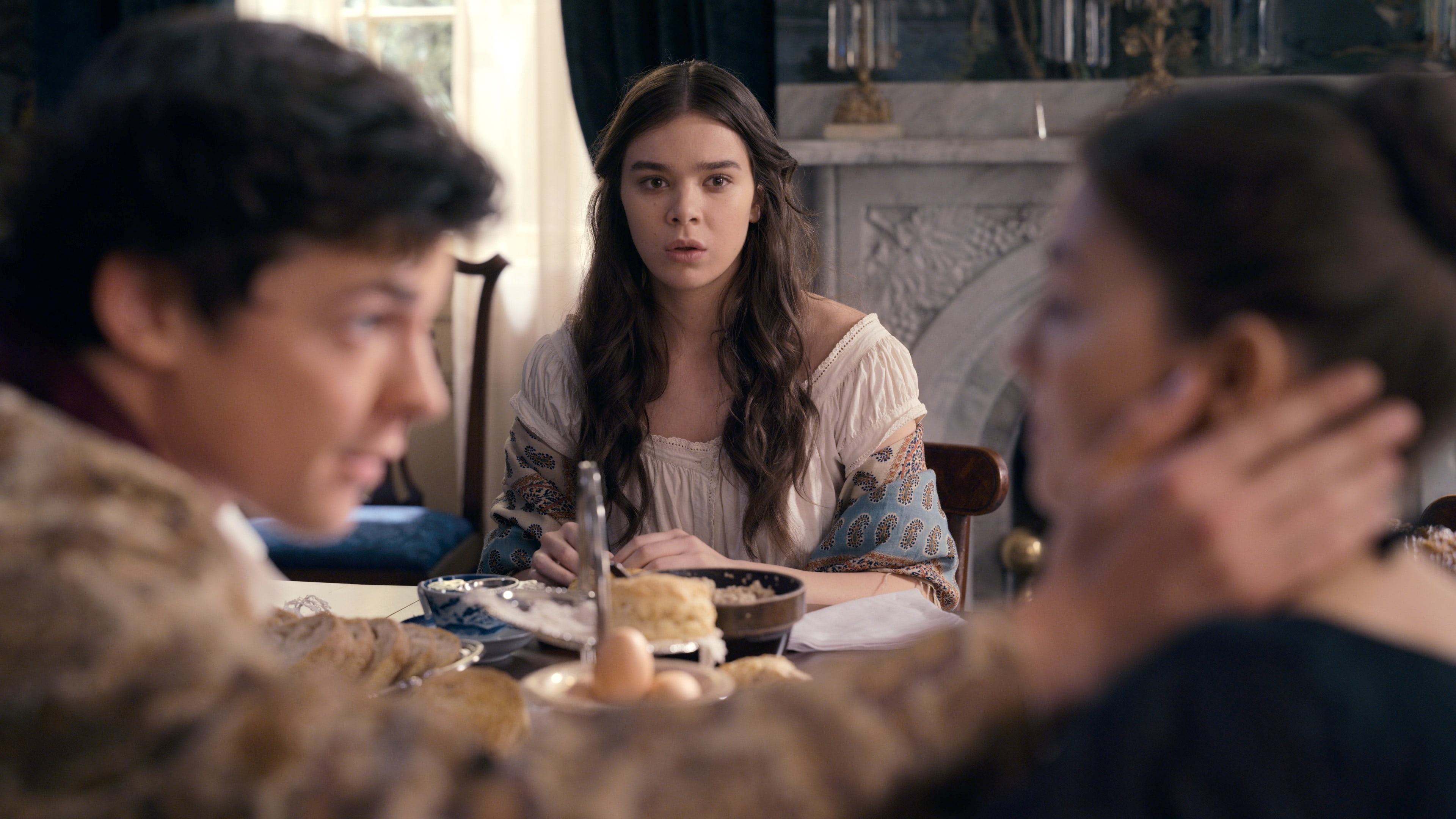 If there's no other reason to watch it, then Steinfeld is.
The father, Edward Dickinson, played by Toby Huss, was a very great choice as well. The first episode, when they are at the dinner table and Emily announces she will be published, is one of the best scenes between Emily and her father throughout "Dickinson." I would also treat their relationship as something that is divine. They have a close relationship and you can see that throughout the series first-hand. Again, if you have no reason to watch this series, just watch it for the acting. It's quite good. You won't be disappointed.
What Do We Think About "Dickinson?"
This series is delightful to watch and attaches so much charm to an old tale. As I said before, I didn't expect to go into this show and fancy it. But I did end up enjoying it. If you want a contemporary comical period drama, then watch "Dickinson." It stars some fantastic actors, has wonderful directing and production, alongside a well-written series; what more could you want? This is a retelling that brings a lot more charm to the table and is hilariously written.
Dickinson, 2019, (Apple TV+) by Alena Smith
PROS
EPISODE 1 & 2
HAILEE IS A STAR IN THIS SERIES
THE WRITING IS SPECTACULAR
THESE ACTORS CAN ACT TRULY WELL
THE MUSIC IS GLORIOUS IN THIS SERIES
THE THEMES AND TOPICS WERE CHOSEN PERFECTLY
CONS
AT TIMES, NOT AS BELIEVABLE (SOME SCENES COME OFF AS AWKWARD)
MOMMA DICKINSON WAS AGGRAVATING (BUT MEANT TO BE?)
TIME PERIOD DRAMA MIXED WITH VARIOUS NEW-AGED ITEMS WAS OFF-PUTTING
A LOT OF MUSICAL MONTAGES