Magus Elgar is a magical audiobook/podcast revolving around a magnificent Magie named… Well, Magus Elgar. He is training a young apprentice in the ways of this magical land called Hearth. Though his young student may have a few different words to explain to his mentor.
Magus has a tendency to do things quite off the wall, and that leads into trouble real fast. Magus' curiosity might just be getting the better of him. As he travels down the rabbit hole for the truth and magic; Magus may find that he has bitten off a bit more than he can chew and the student may need to teach this master in the ways of restraint.
The Story Of Magus Elgar
While listening to this story you will be whisked away by its enchanting direction. The story itself grabs onto you quickly, capturing your attention and leaving you wanting more. You feel like you are listening to the audio of a magnificent animated movie. You are left longing for the visual, only because the audio is just so skilled at pulling you in. Kennedy Phillips did an astounding job with the audio. It's like you're watching a movie but only listening to its scenes rather than seeing it on the screen. Which helps engage your imagination with visualizing it much more.
You will hear little things in the background that, if you pay attention, add just that much more depth to the listener's experience. You know they're walking through an old house by the creeks in the floor, or they got caught on a tree by the rustling of its branches. It doesn't have to be mentioned, because the sounds explain it all. The writing is absolutely hilarious and witty, with a back and forth between its characters that will leave your sides aching at times. While it still keeps up with its adventurous energy, the sarcastic antic jokes and banters will keep you on your toes.
The Characters
Hearth is home to various eccentric fellows and maidens. We list only the first three that you become acquainted with in the first episode. (We don't want to give away too much!) These characters, on their own, are a handful of mischievous energy. They will keep your mind busy wondering what shenanigans they might get caught up into.
Magus "Thaddelor" Elgar
Voice Actor: William Violenus. Magus is the main teacher and Magie of this story. Pulling you into his dark, twisted ideas and plans. Magus is not the most skilled person at looking for things in hindsight, not in premeditation of his actions.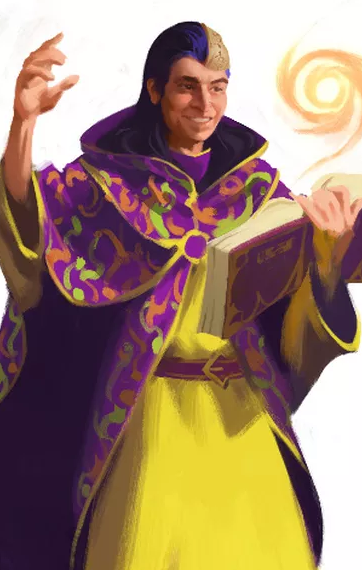 His Goal: To unravel the secrets of the universe and have a blast while doing it.
Personality: Aloof, but amicable. Adventurous and reckless. Often too caught up in the moment to notice his mistakes. Enigmatically thespian.
Udo Malaaki
Voice Actor: Christopher Moore. He is Magus Apprentice (for four and a half years). NOTE: The longest ever living apprentice to the Magus Elgar. He holds the most quick-witted remarks towards his teacher. He has every reason to, however. Malaaki is working with someone who seems to have no control over their actions yet.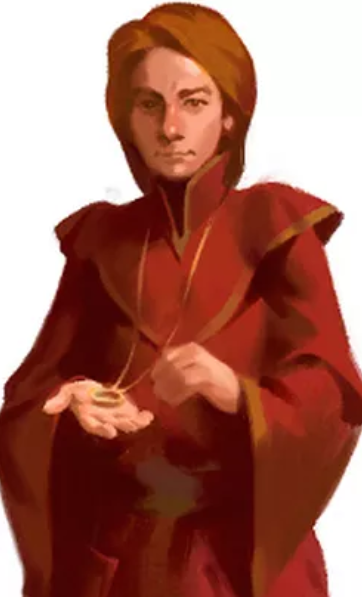 His Goal: To control his magic….. And to survive Magus Elgar.
Personality: Stoic and begrudgingly curious. Witheringly compliant and combative when pushed. Studious.
Kakkay
Voice Actor: Kennedy Phillips. He is the Pet/Casting assistant to Udo Malaaki, reluctantly following in Udo's tutelage with Magus Elgar.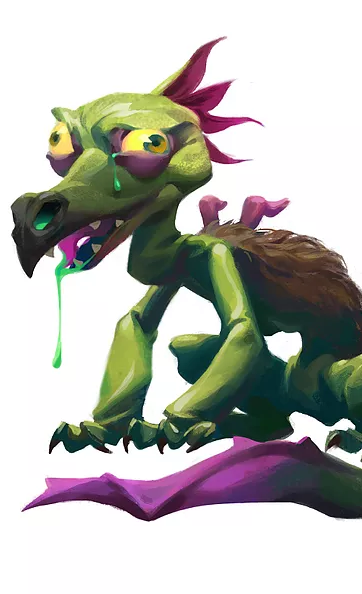 His Goal: To die in some spectacular fashion, to help out Udo — and likely not in that order.
Personality: Sarcastic, Mischievous, Gleefully Suicidal.
Reviews
We here at The Daily Fandom aren't the only ones to enjoy Magus Elgar. We found that Kennedy Phillips' story has touched the hearts of many out there already, and deserves more recognition for changing up the game.

It is very much in the genre of comedy and stays there throughout its story. The only thing we could say is that it may need a touch of some seriousness to the drama unfolding. But even at that, the story itself is well written, captivating and very enjoyable as it stands. There's not much we would change about this.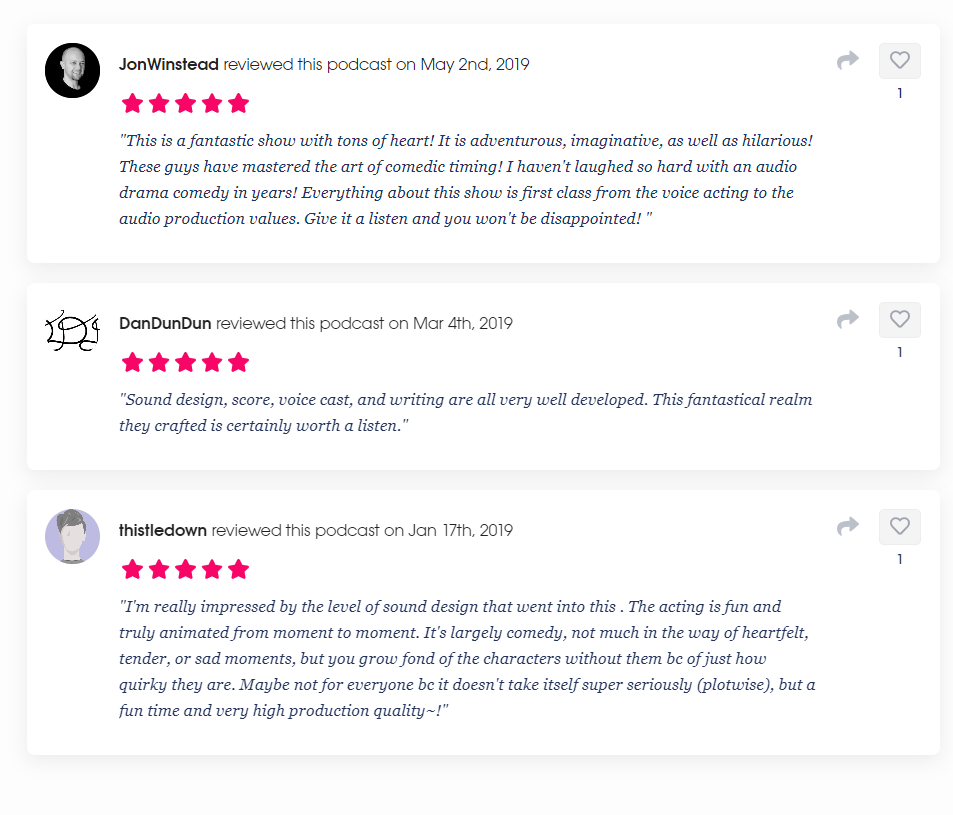 Bonus: Magus Elgar Animated
There's a short skit sampling animation to give you a taste of what it could be if this audiobook grows (as we definitely anticipate it will!). The styling and sarcastic comedic relief remind us of a time when Machinima animated skits were king and brought us that beautiful crafty humor.
Being compared to Machinima is no light matter. They have their own fandom audience, the likes of which we are sure will love Magus Elgar as well!
Magus Elgar Overall
This was our first experience with an audiobook of this style and, boy, do we like it! We need more of this and as soon as possible. It's refreshing and sweet with just the right amount of difference. We can all agree that we would love to see this as an animated series or even movie. Its characters are lovable, you want to befriend them and join them on their journeys. It holds a light-hearted and childish whimsy that takes you back in time but still gives you darker humor when needed.
We here at The Daily Fandom can't wait to see where this takes off. We hold high hopes for more animated skits, maybe even an animated web series? Movie? TV Show? We're ready for Malgus Elgar! Bring it! There are 11 episodes to enjoy in this wondrous tale. If you're still not sure even after reading this, you can give a listen to the first 3 episodes for free here and I promise you'll be hooked! But alas if Comedy Sci-Fi Audiobooks are just not your thing, that's okay too!