We all know Eleven and her "Sister" Eight, now it is time to meet Six. Stranger Things: Six #1 is the first prequel comic to the Netflix series. This new four-issue comic is just in time for Stranger Things S3 premiering July 4th, 2019. A prequel taking place in the seventies, we meet Francine — or as we know her now Six — as she discovers her new precognitive abilities. This comic is by writer Jody Houser, penciled by Edger Salazar, inked by Keith Champagne, colors by Marissa Louise, and lettered by Nate Piekos of Blambot.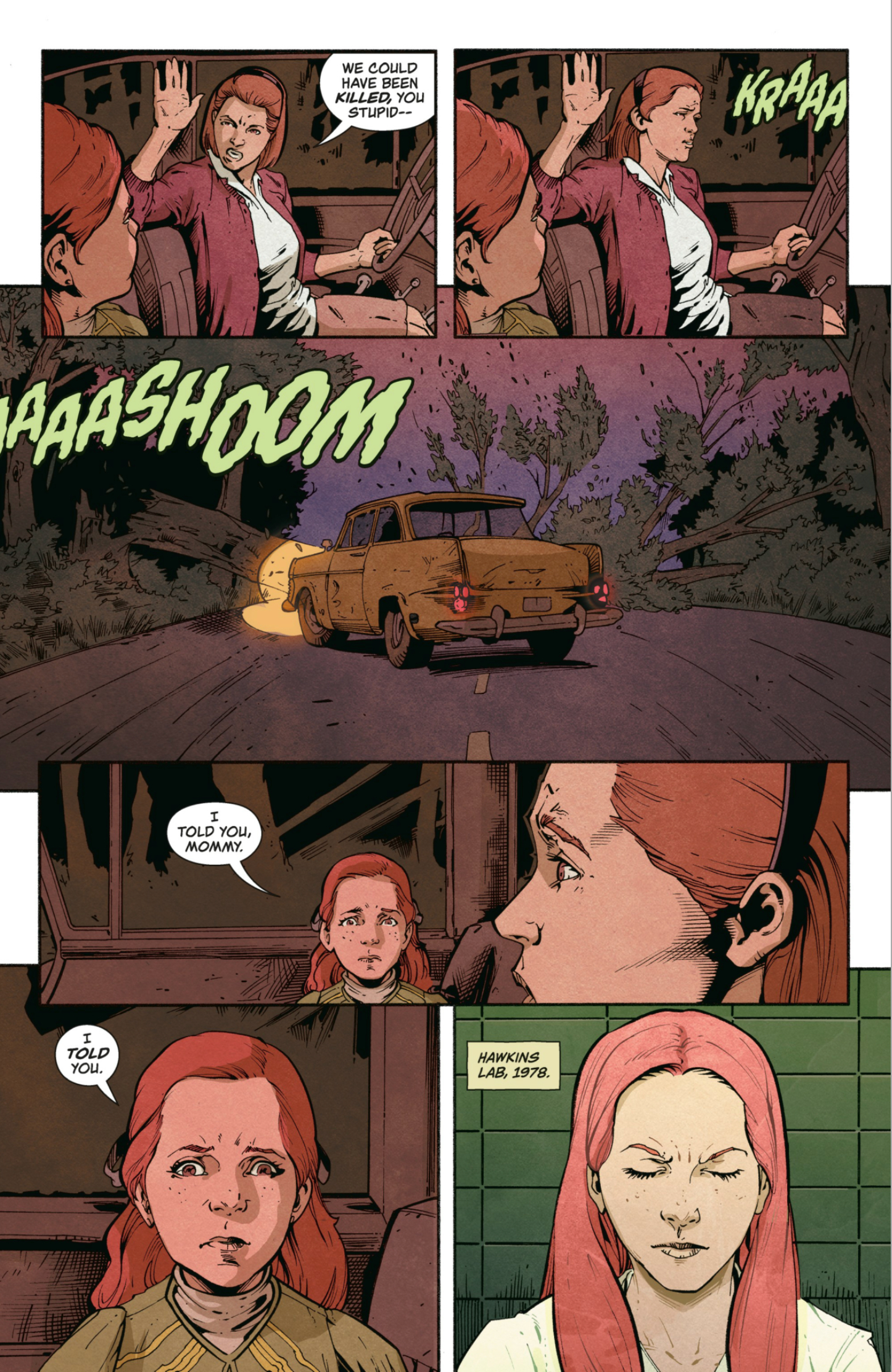 Starting in the 1970s in someplace in Illinois we have a young girl by the name of Francine. She makes her mom stop the car for no reason… until a tree falls mysteriously right in front of their parked car. Learning about her unique special ability — that came out of nowhere — this is where our narrative begins.
Fast forward to 1978 in the familiar Hawkins Lab where Francine is spending her time learning how to control her ability and seeing the fate of what is to come in the near future for Hawkins, Indiana. Stranger Things: Six #1 has various characteristics that make the show Stranger Things so special. Like a mystery that slowly unravels, a strong female character is trying to figure out her ability, and of course Dr. Brenner.
Six Is A Character Of Solitude
We see a little bit into Six's life before the lab and before she is Six. Right after she learns of her abilities and how her parents treat her because of them. Her father makes her bet on lottery numbers and racehorses. If she is wrong there are consequences of verbal abuse. Six gets the same treatment in the lab with Dr. Brenner. If she gets a test wrong she is scolded and made to feel awful about herself.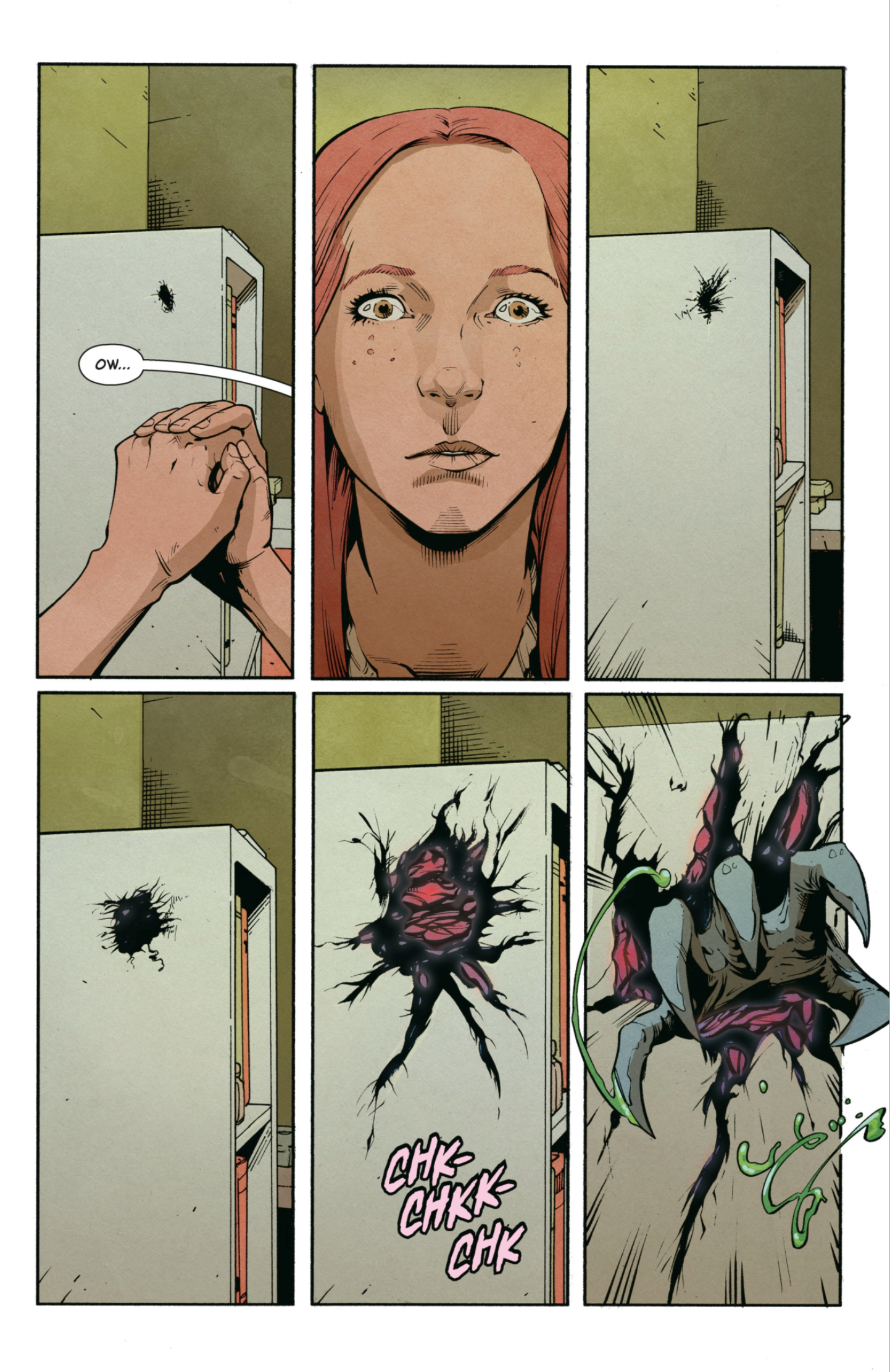 Stranger Things: Six #1 ends quite abruptly. You want to know what is happening behind the scenes and what Six is going to find out in the Hawkins lab. If you watch the show we have seen Hawkins lab and have been inside it, but not like this. We are seeing it through the eyes of one of their subjects in real time. This story engulfs you and makes you eager for Stranger Things: Six #2.
The Art Of Stranger Things: Six #1
The art of this issue is beautiful. On top of the installations, they put a grainy effect to make it look aged. Salazar's also got Matthew Modine (Dr. Brenner) look and likeness down to a tee, it looks just like the actor in the show. In addition to that, there is a classic comic book drawing with character models and backgrounds. Something that helps tell you what the narrative is about is the two panels that reveal her father scolding her because she got the lottery numbers wrong. She is sitting the same way, same expression, same posture. Visuals like this help tell the story and are more impactful.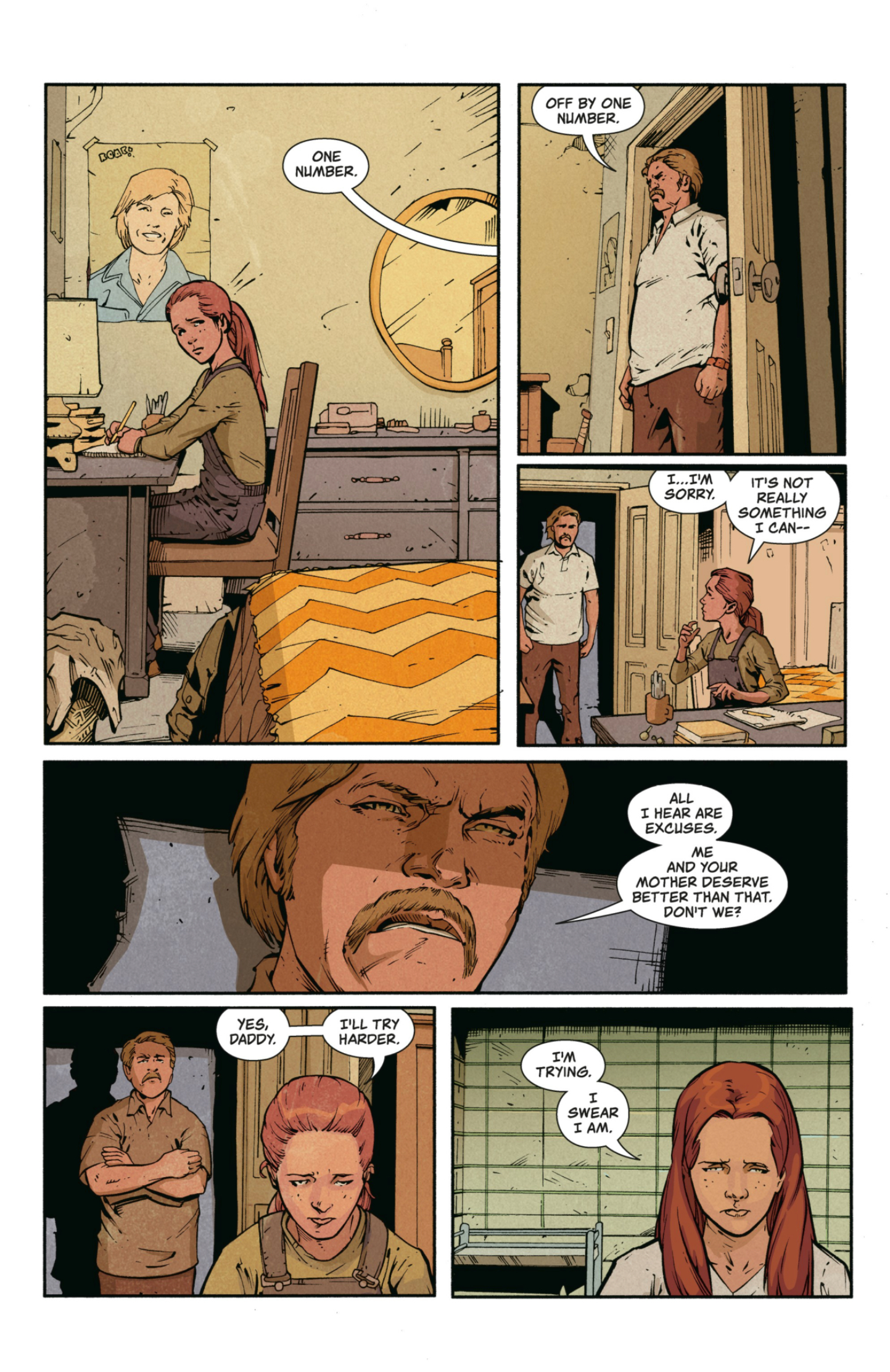 The colors throughout this entire issue are outstanding. When you are outside the lab there are different shades of green, pink, purple, and the like. In the lab, it is all green and tan. It even looks like florescent lights in the building. The one thing that stands out in the lab is the different hair colors. Six's is orange-red, Dr. Brenner is white, and Three is a sandy blonde. You can feel the contrast through the colors.
What Can We Make Of Stranger Things: Six #1?
This is a comic you can not miss if you are a fan of the Netflix series Stranger Things. With high art and a compelling story, this seems like it will go down as a great companion for the show. However, it does not exist solely to be a companion, but it is also a story that can stand on its own. The show is well known for its great writing and amazing visuals so these two standing together does not seem out of place.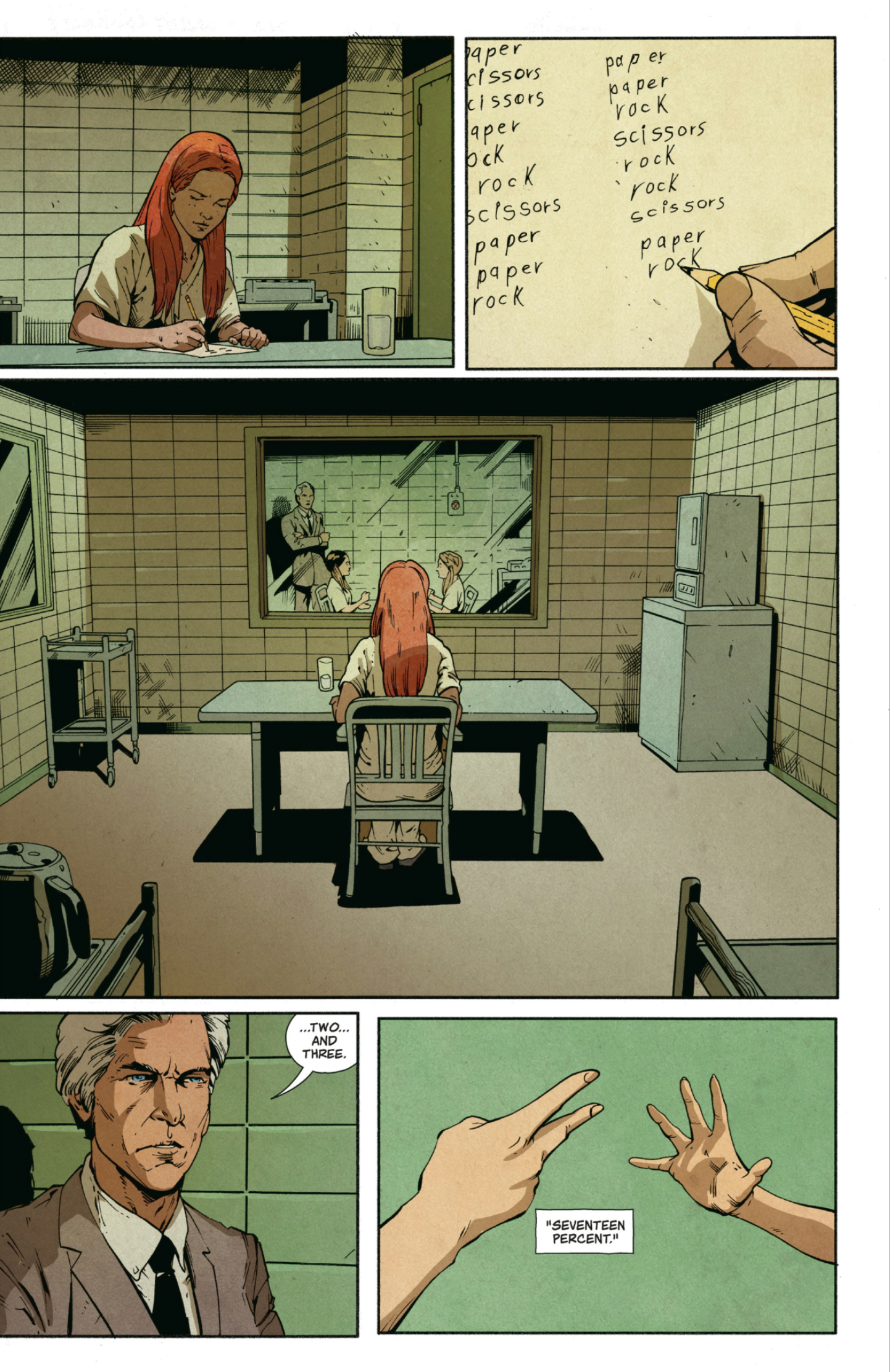 With this story coming out, maybe we will see Six or any of her other lab mates in this upcoming third season. We at The Daily Fandom highly recommend this series and are waiting for the next issue. Make sure to catch it coming out June 26th.
Stranger Things: Six #1 by Jody Houser, Edger Salazar, Keith Champagne, Marissa Louise, Nate Piekos of Blambot.
PROS
Great writing
Amazing color, pencil, ink, and letters
Amazing prequel to the original series