The new DC Ink and DC Icons series graphic novel, Batman: Nightwalker, is based on the Marie Lu best-selling novel. It transports readers into the gates of the Arkham Asylum, where the darkest mysteries take place. Bruce Wayne has just turned 18 and the billionaire with a trust fund is going to make some grave mistakes. One of those mistakes was chasing after the "Nightwalkers" on his birthday. That lands him in doing community service at the Asylum.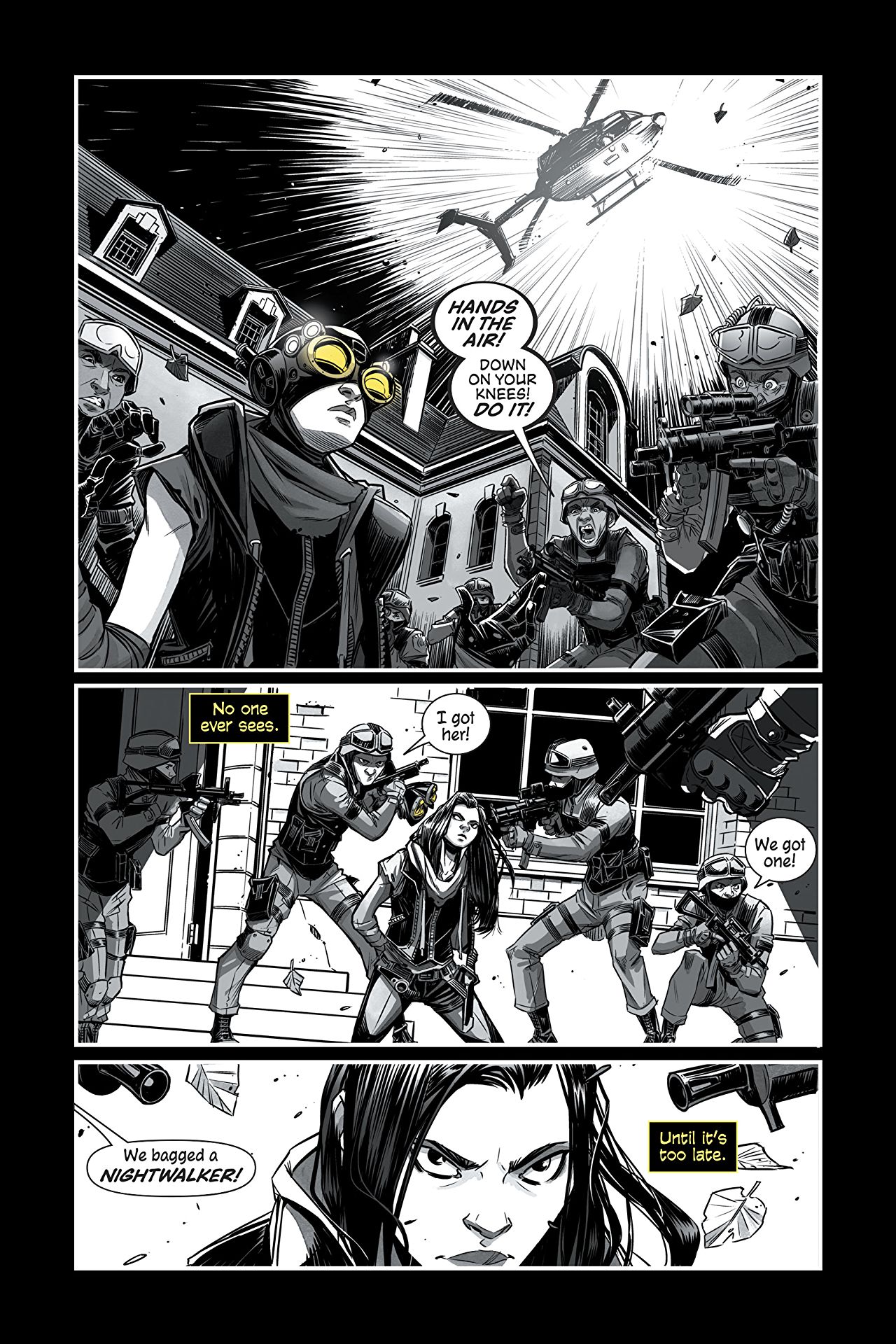 A gang of criminals, the Nightwalkers, are terrorizing Gotham and the city's most elite are being taken out one-by-one. Bruce, while doing his community service, meets Madeleine Wallace. She's a brilliant killer, and Bruce's only hope; but she is also a mystery that Bruce feels he must unravel.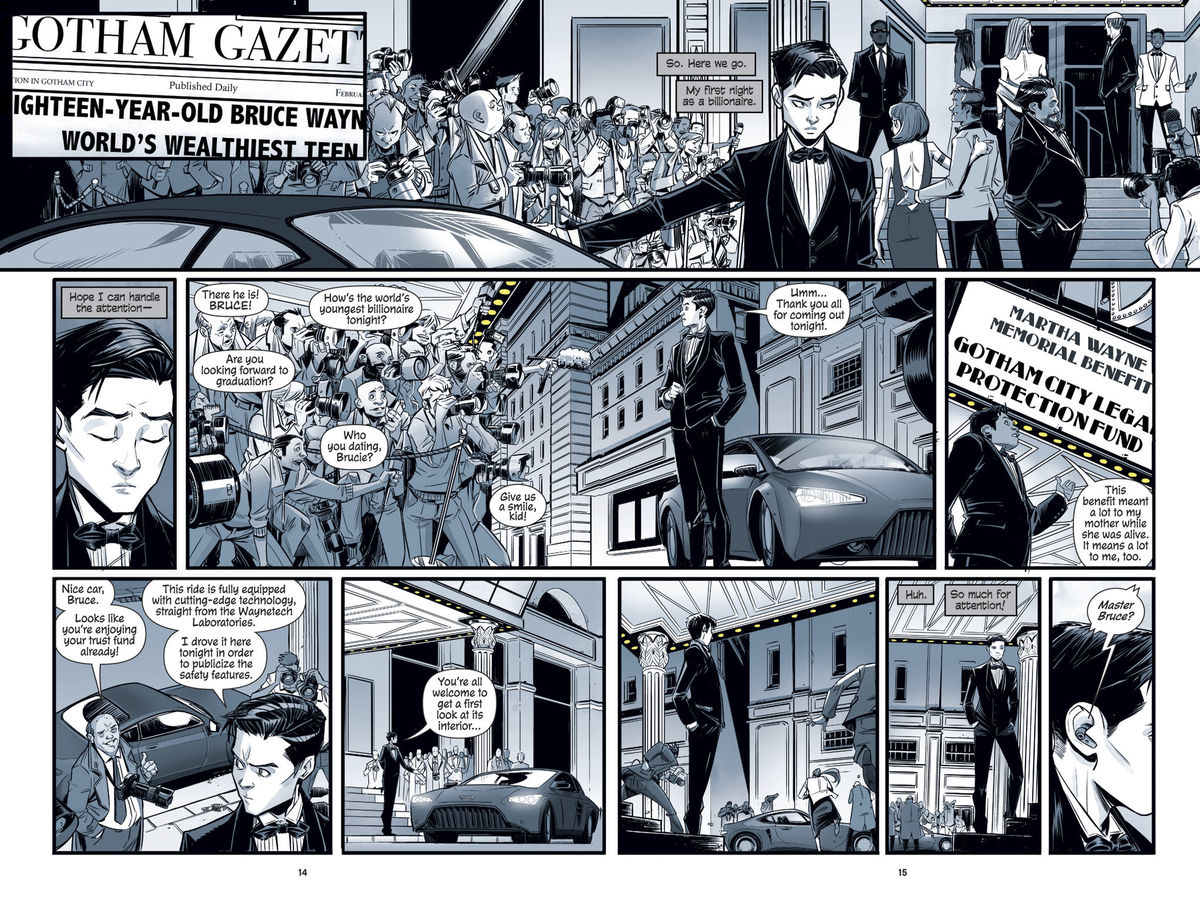 However, at what point does Bruce want to know her secrets and at one point is he working with the police to send her information to the detectives. Adapted by Stuart Moore and illustrated by Chris Wildgoose, this graphic novel presents a thrilling new take on Batman before he donned a cape and cowl.
When In Doubt, Become A Vigilante… Right, Bruce?
Since this is a graphic novel written by Marie Lu and adapted by Stuart Moore, we will mention them both. The narrative throughout this graphic novel is marvelous — between Bruce Wayne, Madeleine, and the various other characters — we get such a voice and tone from each character. I will focus on Bruce and Madeleine since they are predominantly the characters who get the most screen time during the novel. The other characters do as well, but this is a Bruce Wayne story.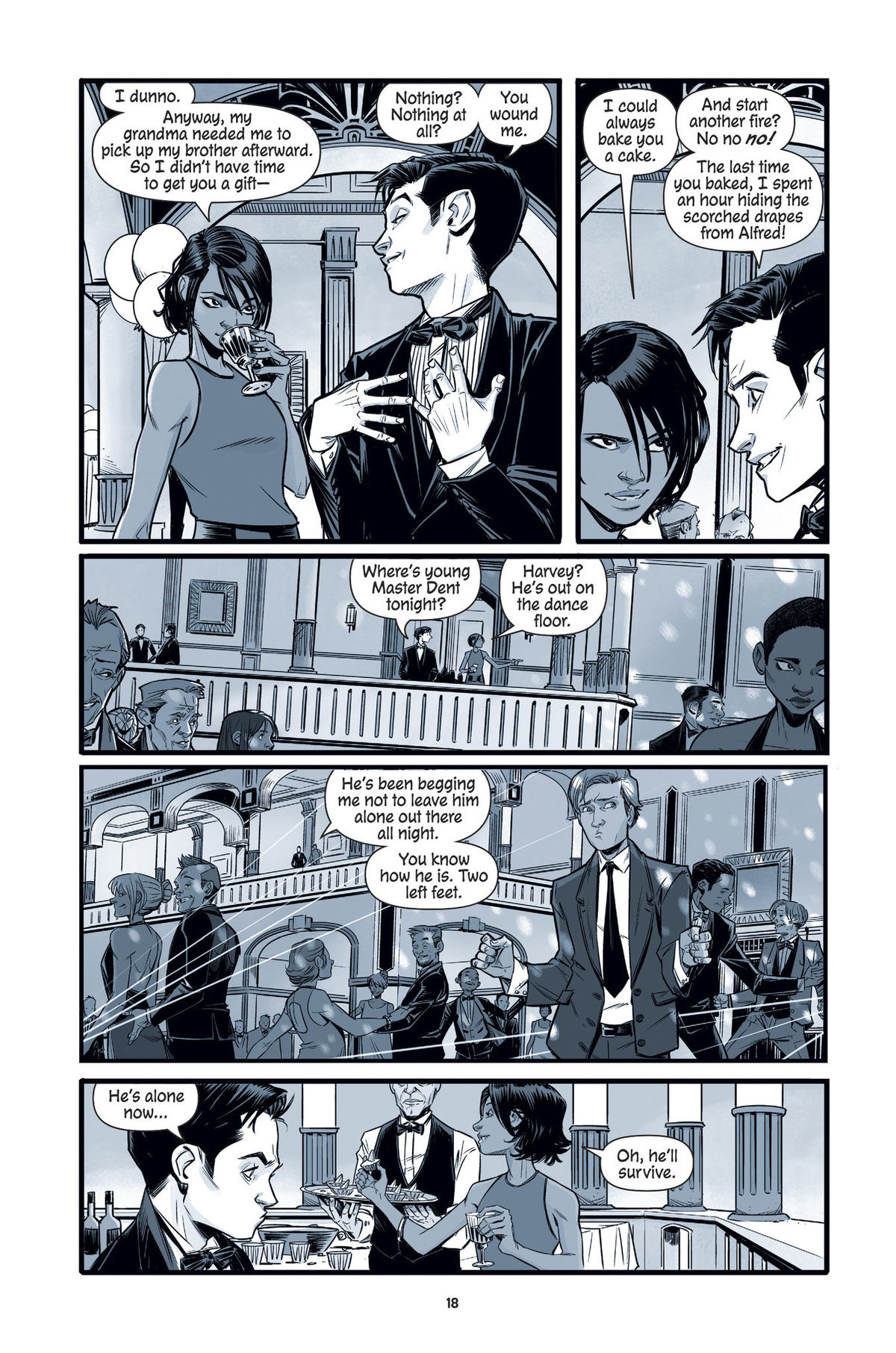 As everyone is aware, Bruce Wayne's story has been told time and time again. We know about his parents, what happened, and how he became the man behind the mask. The billionaire of Gotham by day and a vigilante by night. In this particular narrative, Bruce is a fresh eighteen-year-old kid who is trying to keep Gotham safe. But at what cost?
An Old Tale Turned Young In Batman: Nightwalker
Bruce can be tedious to read most of the time, no matter what age he is. (I am just being honest.) Batman: Nightwalker was a refreshing take on the voice of Bruce and who he is when it comes to his ethics. While we have a slightly different version, similar to the previous installments, of a watered-down version of his story, it still works.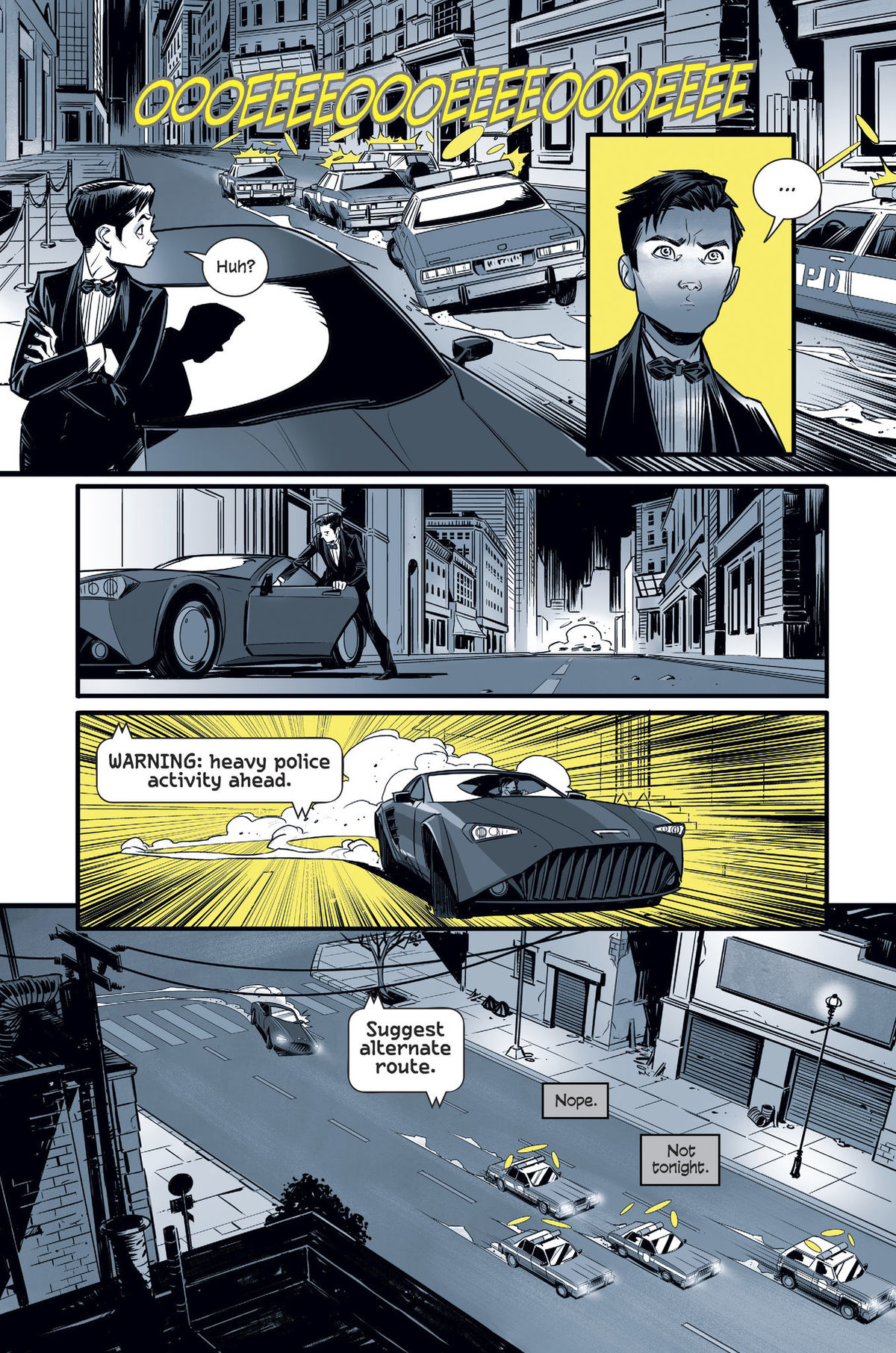 There is a sense of enjoyment reading about how his ethics and morals came to be. Even with Madeleine, who is seemingly the villain of this story. Her ethics fall into the construct of right versus wrong. The entire time we think her morals are wrong, at least for the most part; however, by the end, we realize she wasn't far off from Bruce Wayne. The two characters have a bit of a love spell, but underneath it all, I don't think the love spell was important for the narrative. It was cute, but this Gotham story had a lot more depth when it came to the story of young Bruce.
The Illustrations Fit With The Bat-Narrative
I am certain the average comic reader identifies that Gotham is cryptic. It is a town with more villains and vigilantes than heroes at times. However, some of the best of the best come from Gotham City. With the illustrations, it is necessary to depict the cryptic that is Gotham City. In Batman: Nightwalker that is done exceptionally well by Chris Wildgoose.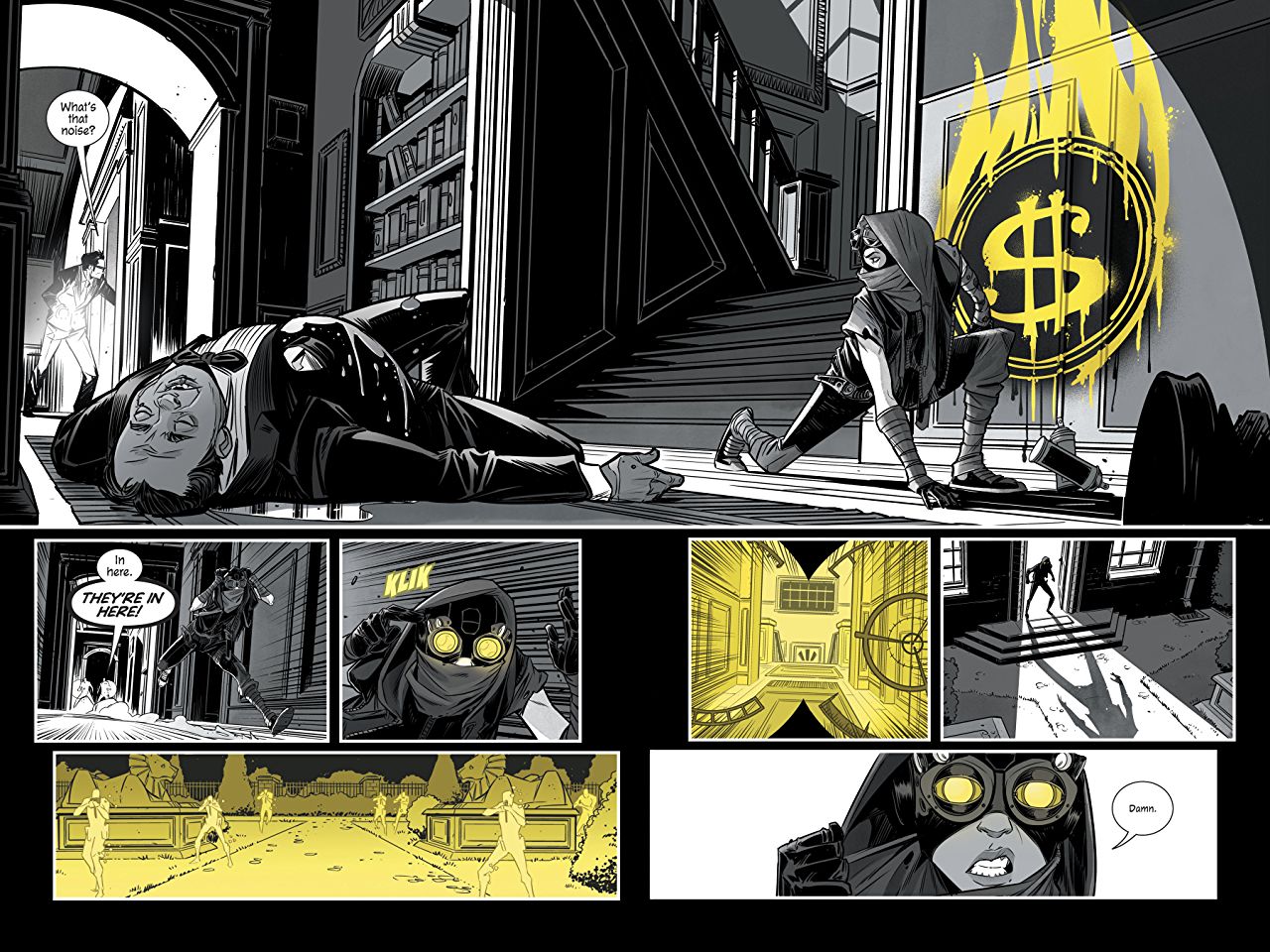 It has diluted colors (similar to other installments) and it constructs the tone in a way that we understand what mood we should be gravitating toward. The darker tones have always been in Bruce Wayne's life and it is apparent that they always will be. The narrative tells us the setting, but the illustrations truly showcase how dark and grim Gotham can actually be. Batman: Nightwalker is geared toward a teenage demographic and in that light, it works. This is an incredible piece to teach in any course about the concept of morals, ethics, and the comic book medium.
Should You Read Batman: Nightwalker?
I would be lying if I said this wasn't a necessary read if you love Batman and Bruce Wayne. Honestly, we have had a few favorites in the past few months from DC. They are creating these narratives for teenagers that are being done incredibly well. The stories are modern, but they aren't changing the character we know and love. They are not modifying the personality of Bruce, but instead, making the narrative more kid-friendly if necessary. That is important to understand.
BATMAN: NIGHTWALKER BY MARIE LU, STUART MOORE, & CHRIS WILDGOOSE
THE NARRATIVE THAT BATMAN: NIGHTWALKER PROVIDES US WITH AS READERS IS A WONDERFUL DELIGHT. IF YOU ENJOY BRUCE WAYNE, AT ANY AGE, YOU'LL ESPECIALLY LOVE THIS VERSION OF HIM. BRUCE WAYNE'S MORALS AND ETHICS ARE PUT TO THE TEST, BUT HOW FAR WILL HE GO?
PROS
BRUCE WAYNE
YOUNG GOTHAM
THE ILLUSTRATIONS & THE COLORING
THE NARRATIVE WAS FANTASTIC
I WANTED MORE, CAN WE HAVE A PART 2?
CONS
THE "LOVE SPELL" PLOT WAS OKAY