It's been over two years since Atlus' highly-anticipated addition to the Persona (Persona 5 Royal) franchise was released. It was a long and hard journey, but Persona 5 was released in September of 2016. It has become hugely popular with new and old Persona fans alike. The game won Best Role Playing Game at The Game Awards that year, and is, in my opinion, one of the best RPGs out there. Since Atlus picked up the domains on P5R and P5S some time ago, fans have been wondering what else is on the horizon for Persona 5.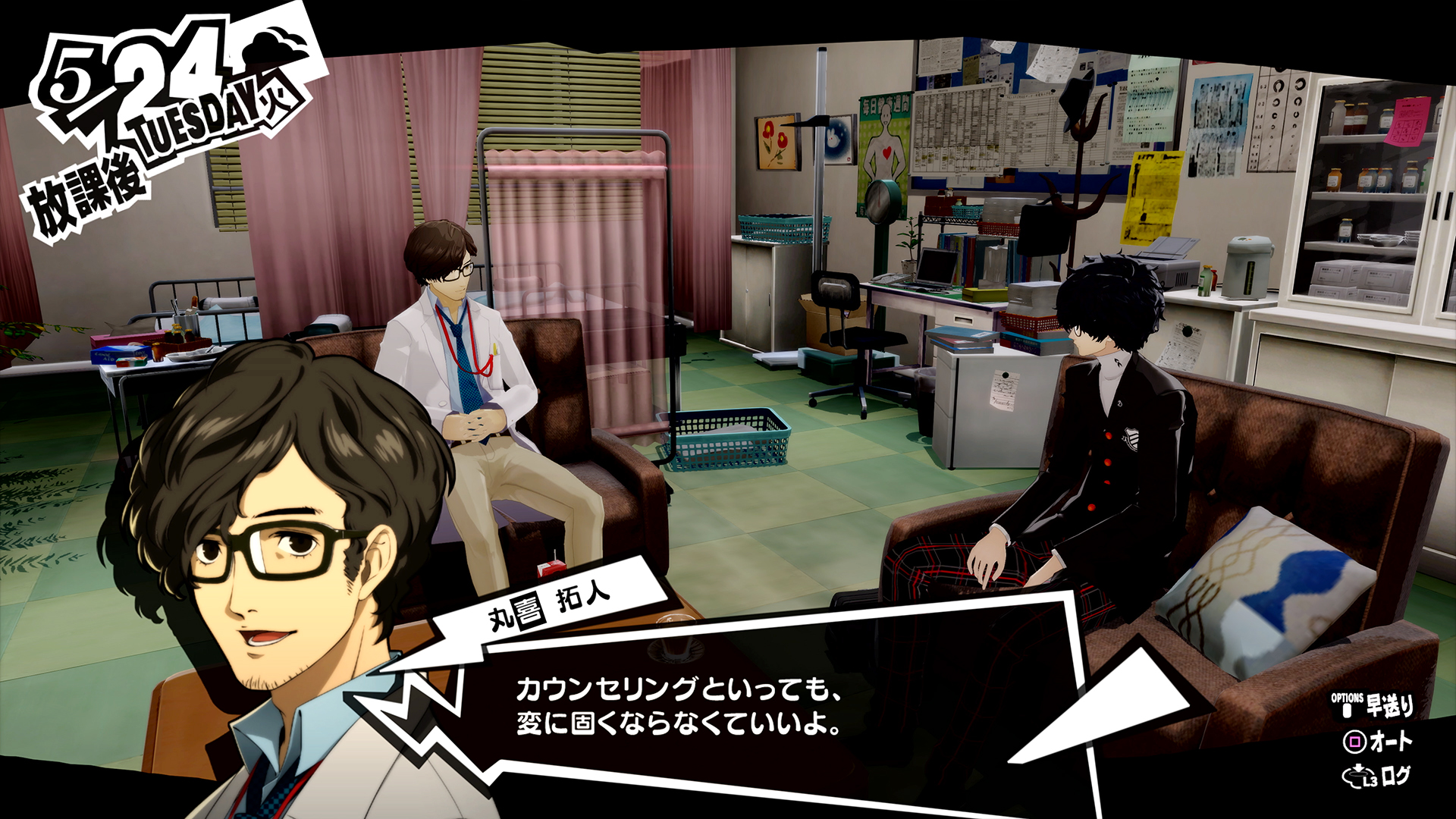 At the end of Persona Super Live 2019, these questions were answered. Atlus dropped the teaser trailer for the updated version of Persona 5, titled Persona 5 Royal. There's a lot of new information to glean from the trailer, so let's get into it.
A New Confidant, A New Phantom Thief
First of all, there are some fresh new faces for us in the trailer for Persona 5 Royal. Characters never seen before in a game or franchise made their debut appearances in the video. These included a brand new Confidant: The Counselor. Note that this is not a traditional Arcana. The original Major Arcana in a tarot deck has no Counselor card. Instead, The Counselor seems to be something made specifically for this character.
The Counselor, named Takuto Maruki, is, as his Confidant suggests, the school counselor at Shujin Academy. His design and appearance fit well into the game's established atmosphere. As you may have guessed, the stylishness of his character's design has already netted him quite a bit of a Twitter fandom.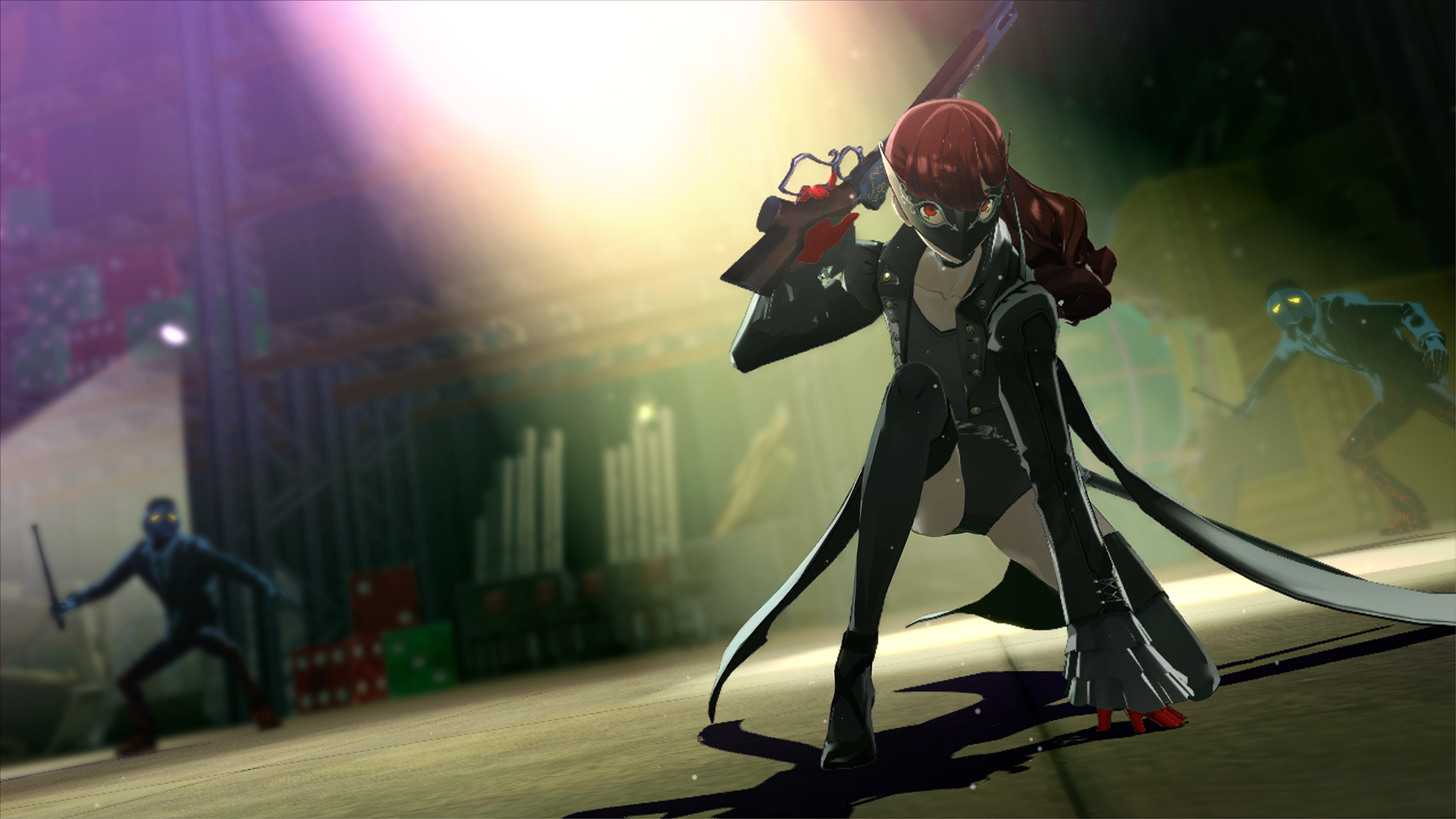 There's also Kasumi, of course. Kasumi Yoshizawa, a talented dancer, transfers to Shujin the same year as the protagonist. She hasn't been specified as an enemy or an ally, but she appears to be a Phantom Thief. She has her own costume, weapons, and combat animations. We haven't seen her Persona yet, but we did get a glimpse of her school uniform model, Phantom Thief outfit, and her appearance in some of the Phantom Thief group activities. It's unclear what her role in the story will be.
Her Phantom Thief outfit received some backlash online for the revealing qualities of its chest and leg area. This is particularly damning because, as a high school student, Kasumi is a minor. Some argued that her outfit shows her identity as a dancer. It's worth noting that leotards made for underage girls are strategically modest, always with a high neckline, sleeves, and tights.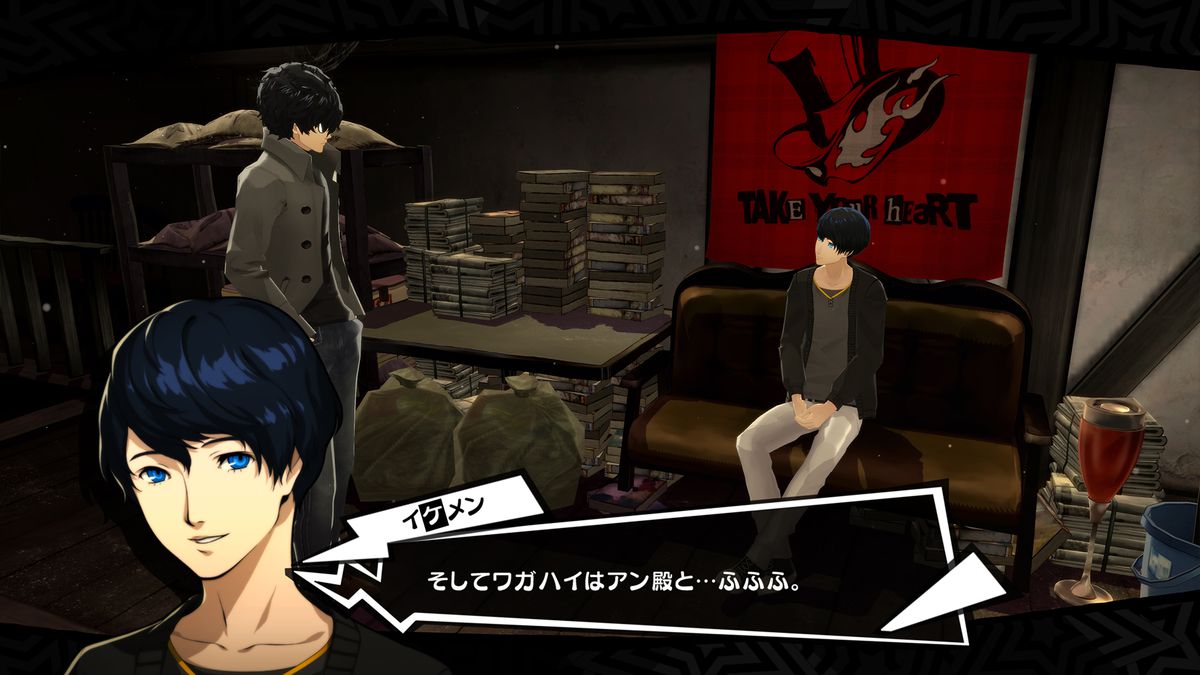 The Mystery Man: Is He Morgana?
Another character in the trailer was a man sitting in the protagonist's loft, identified only as "ikemen," a Japanese word meaning "good-looking man." He's pretty – like really, really pretty. What's more, he uses the pronoun "wagahai" and refers to Ann as "Lady Ann," so it looks like this is Morgana. The possibility of a human Morgana alone is a lot to think about, much less one who looks very non-Morgana.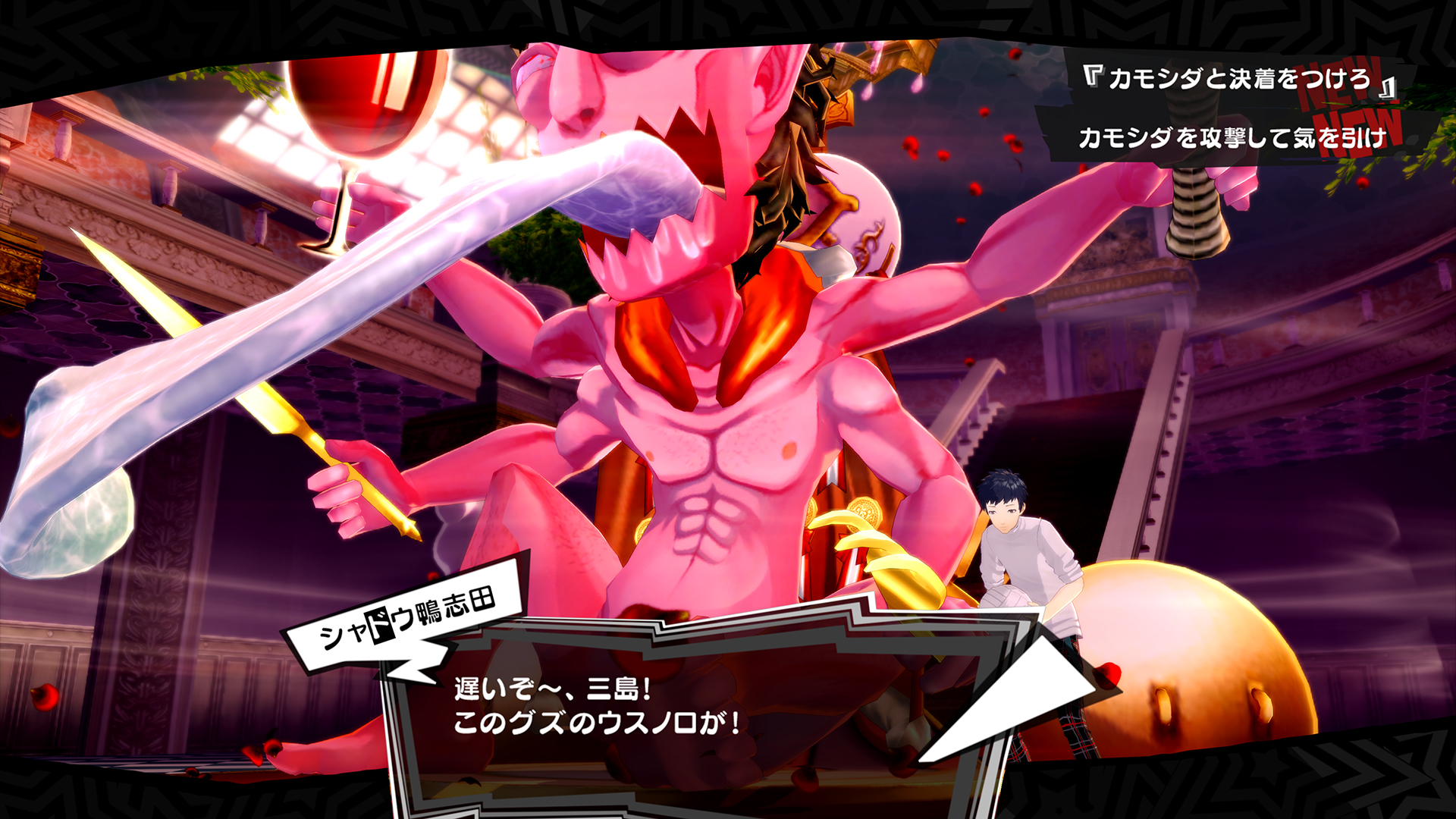 It's speculated that this is a part of some kind of dream sequence where everything is "perfect," or reflects the deepest desires of the characters, which would make sense. It would also explain another scene in the trailer for Persona 5 Royal that shows what looks like Wakaba sitting next to Futaba at Leblanc.
New Locations And Palace Updates
New locations appear in the game. The most impactful addition is is the city Kichijoji, which will have its own features. The other new locations in Persona 5 Royal are for inviting out your confidants, and include an aquarium. Additionally, players will be able to invite the twins, Caroline and Justine, to places.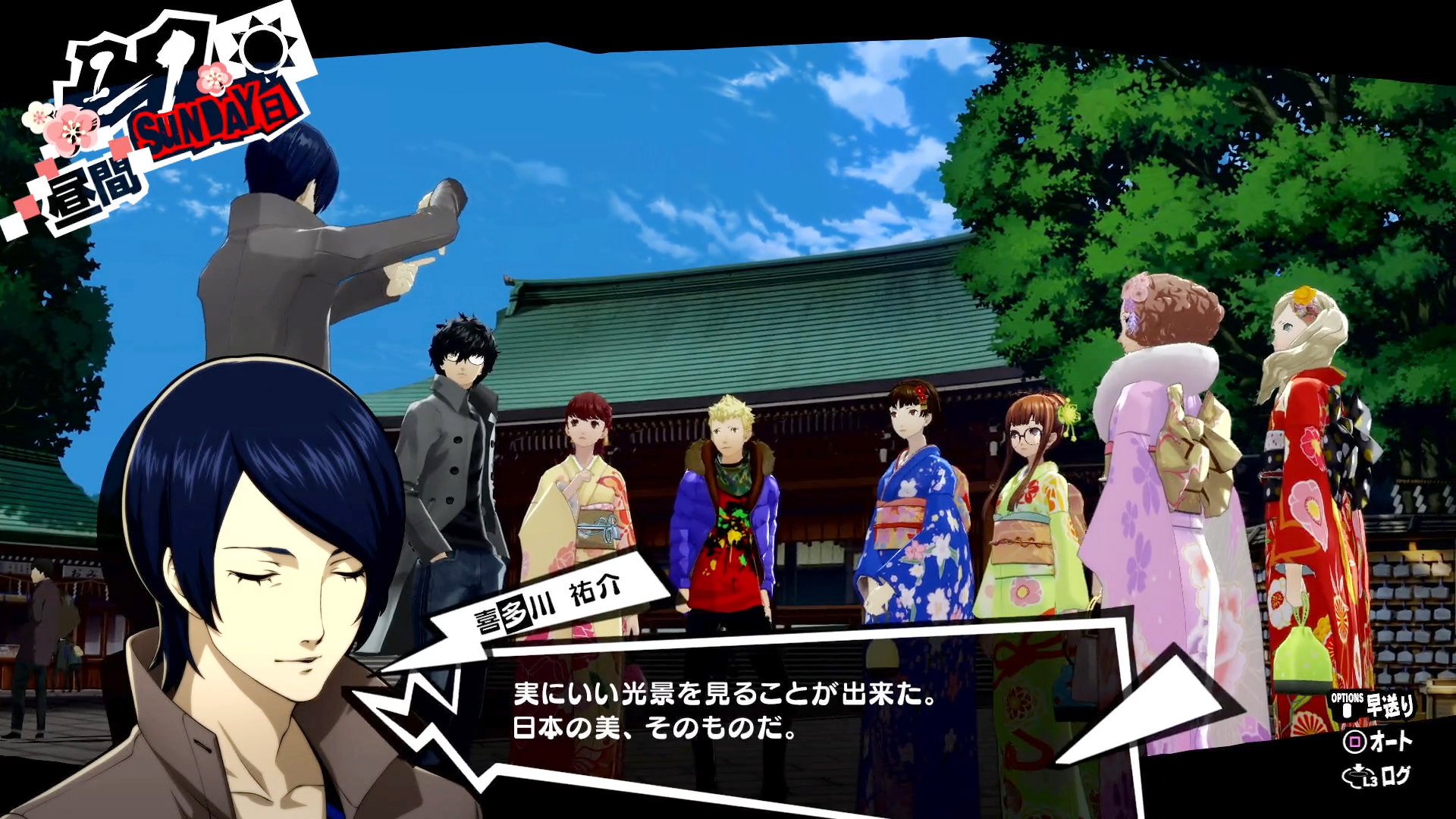 According to the Persona 5 Royal teaser trailer, the palaces will be updated too. Some palaces, if not all of them, will include brand new sequences. These new scenes will most likely be in line with the overall plot or arc of the palace itself, but will definitely add more to the experience. These are all the biggest changes coming to Persona 5 by the looks of the trailer, but there's a few more things that seem to be changing.
New Semester And Other Additions To Persona 5 Royal
The group chat the Phantom Thieves have will now include selfies and other image sharing! Finally, the one thing the game needed – Ryuji selfies. Atlus has updated the sprites and designs, as well. The Persona 5 Royal trailer showed brand-new Ryuji and Makoto sprites, with expressions we hadn't seen before. Also, some comparisons of characters' sprites showed that Atlus made small changes to them (particularly Yusuke).
I think this was just an overall update to push the character designs in very subtle ways to make them more appealing. Other changes include a new dart-throwing game, pairing attacks, a Futaba all-out attack, and different enemy types.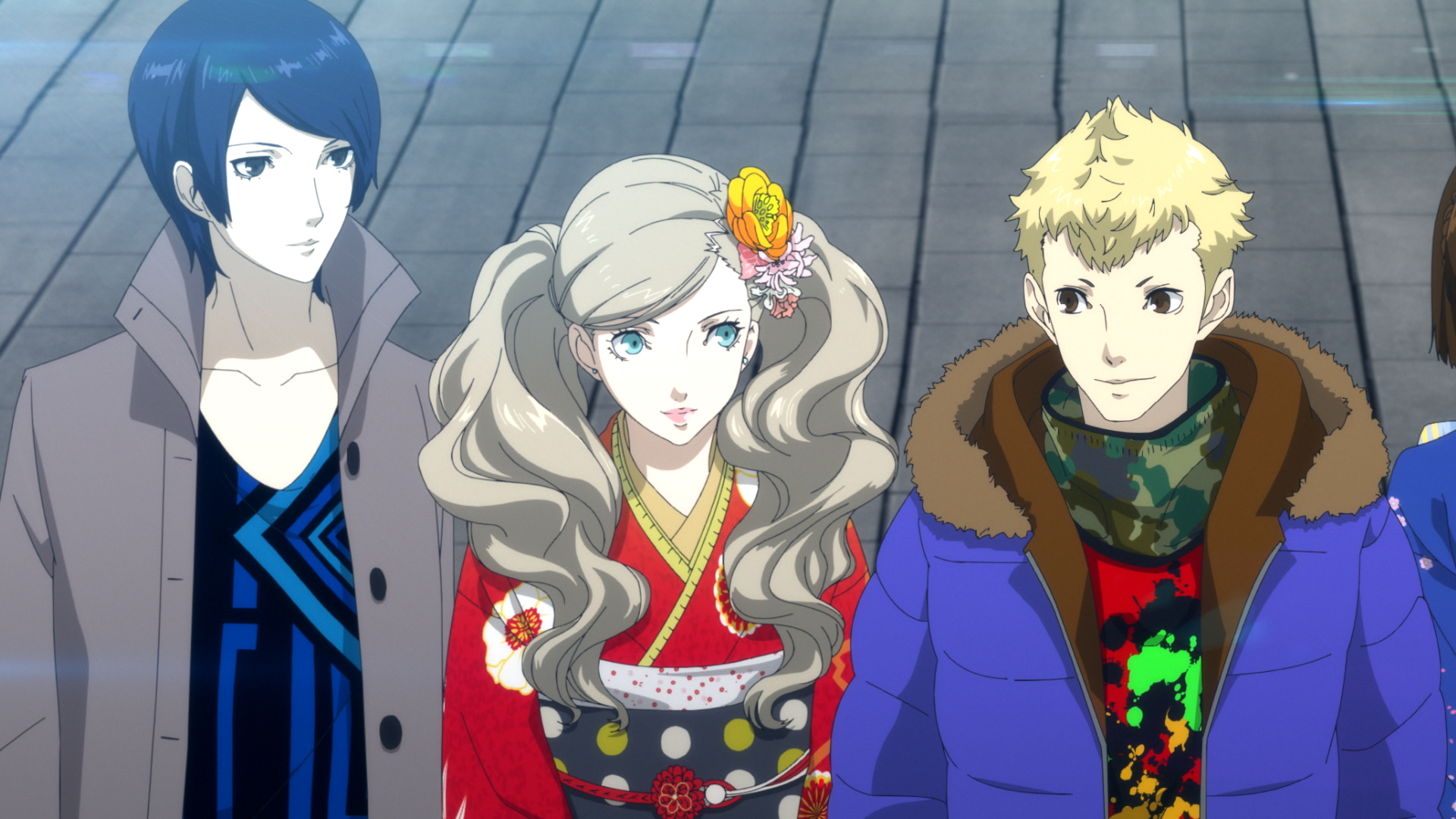 An entirely new semester appears in the game. Because of all these changes, I'm expecting some aspects of the plot to change – it just feels unavoidable. Much of the criticism of Persona 5 revolved around the pacing of the game. Many players felt like the last half of the plot picked up too much speed and ended abruptly. Adding a new semester would be a reasonable way to balance that pacing issue.
Conclusion: When Does Persona 5 Royal Come Out?
Atlus has done re-releases for all of its (major) Persona games. For Persona 3, this was Persona 3 FES. For Persona 4, it was Persona 4 Golden. Persona 5 Royal seems to have more changes than previous re-releases, so I'm curious to see just how much new material is going to be in the game. At the very least, I would say it's worth investing in if you're a long time Persona fan, or a big fan of Persona 5. We're looking forward to it, among others.
So, what about the elephant in the room? A certain Goro Akechi lacks some spotlight in this teaser trailer. Akechi's fate is a huge point of contention in Persona 5, particularly to the Japanese audience, with whom he is a popular character. He appears a little in the trailer and speaks in its opening, but we don't yet know if the writers offered him redemption. For now, we can only speculate on that. Persona 5 Royal will be a PS4 exclusive. Its Japanese release date is October 31st, 2019. It's expected to hit the west sometime in 2020.