RTX 2019 was held this past July, from the 5th through the 7th, in downtown Austin, Texas.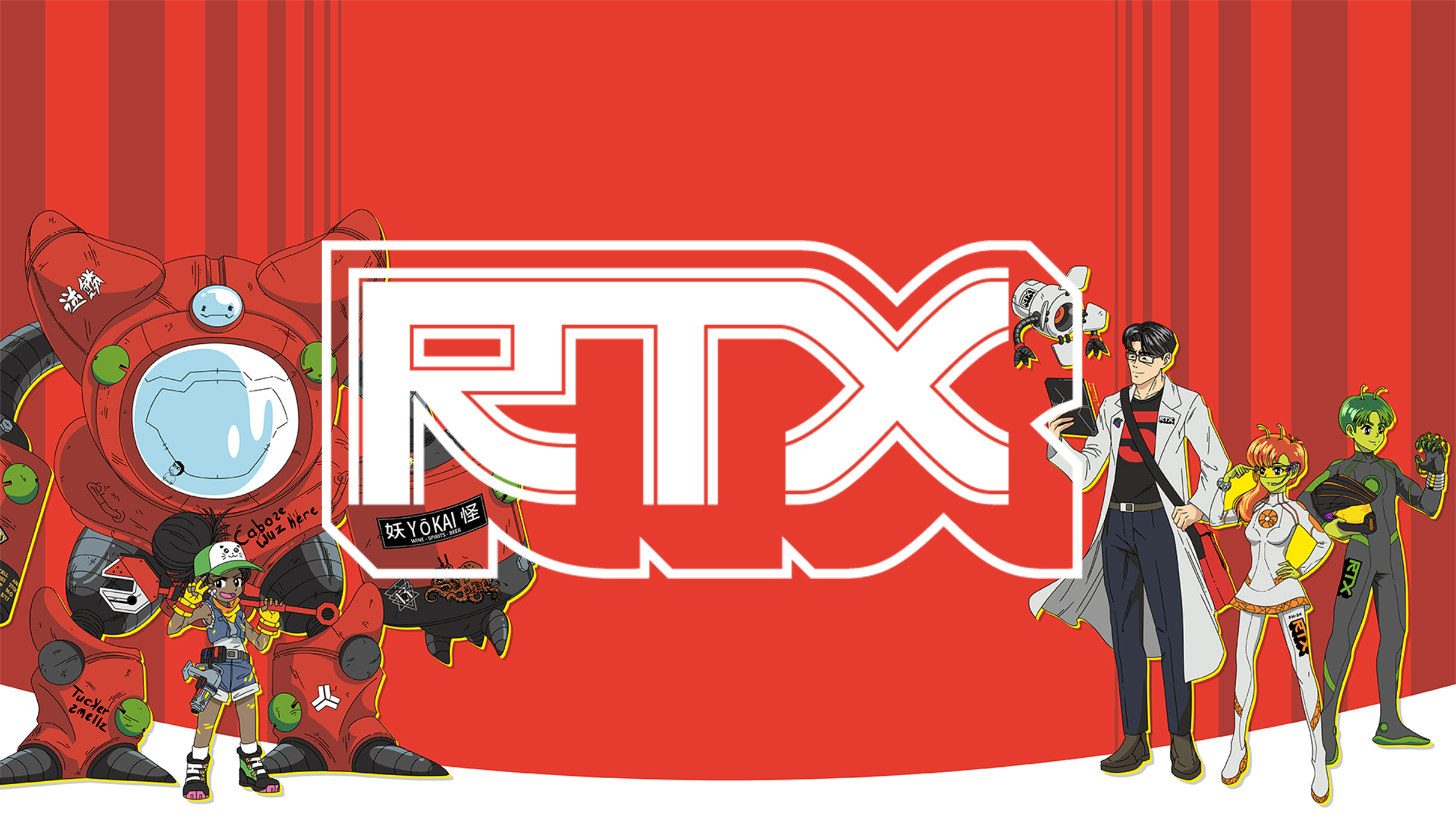 What is RTX? Glad you asked.
RTX Is…
RTX (Rooster Teeth Expo) is the annual convention held by Rooster Teeth, a small (but not so small anymore) production company and animation studio located in, you guessed it, Austin, TX. Rooster Teeth started with a machinima series, Red vs. Blue, which satirized the Halo series of video games. This was all the way back in 2003. Now, the company has expanded its production capacity significantly — animated shows like RWBY and gen:lock is two of Rooster Teeth's most prominent series.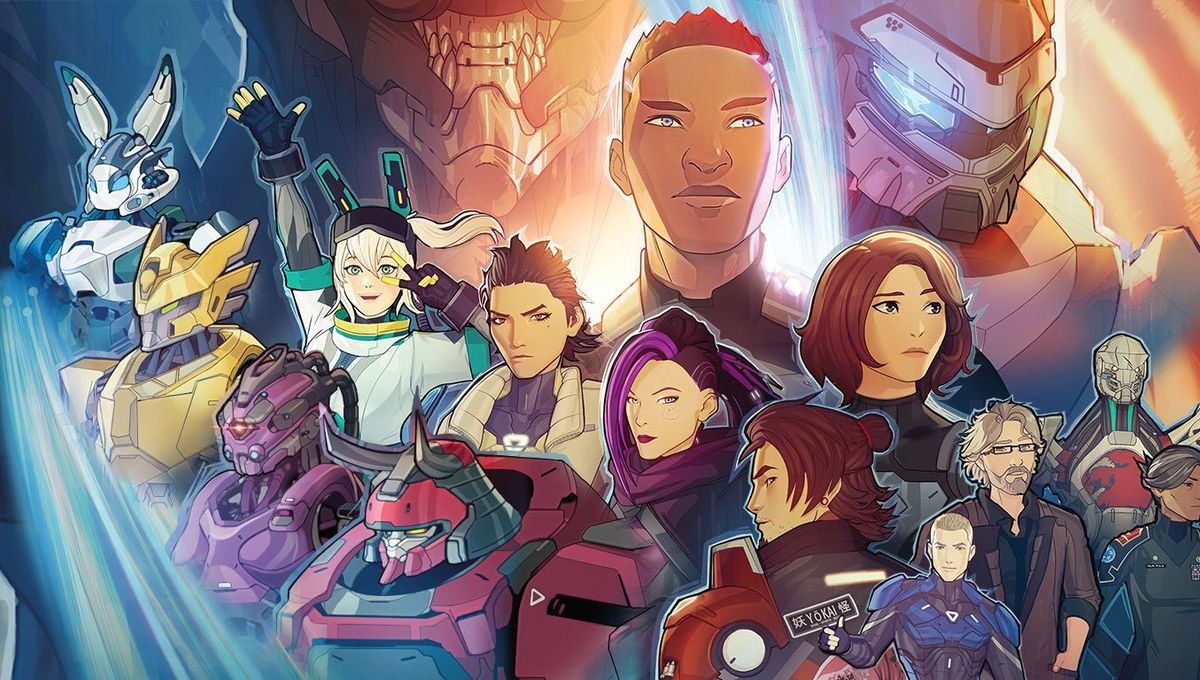 The first RTX was all the way back in 2011… in a field. 600 people attended that first year. Nine years later? RTX takes up a chunk of downtown Austin. It is estimated that over 60,000 people attended the event last year. I was lucky enough to attend RTX this year. This is my story.
Keeping Austin Weird
Austin is… funny. I already knew this (I've been to RTX two times before, in 2015 and 2017), but on this trip, things became exceedingly clear: Austin is weird, and maybe a little too proud of it. I won't go into too many details, but needless to say, my accommodations were… less than great. However, they were just a quick transit ride and a short walk away from the convention center, so it was worth it.
If you ever go to RTX, I recommend staying at a local hostel or at an Airbnb with friends. Be in either walking distance or transit distance — don't rent a car if you don't need one. Traffic in Austin is terrible, and the parking situation is not much better.
Enough About Austin… Let's Talk RTX 2019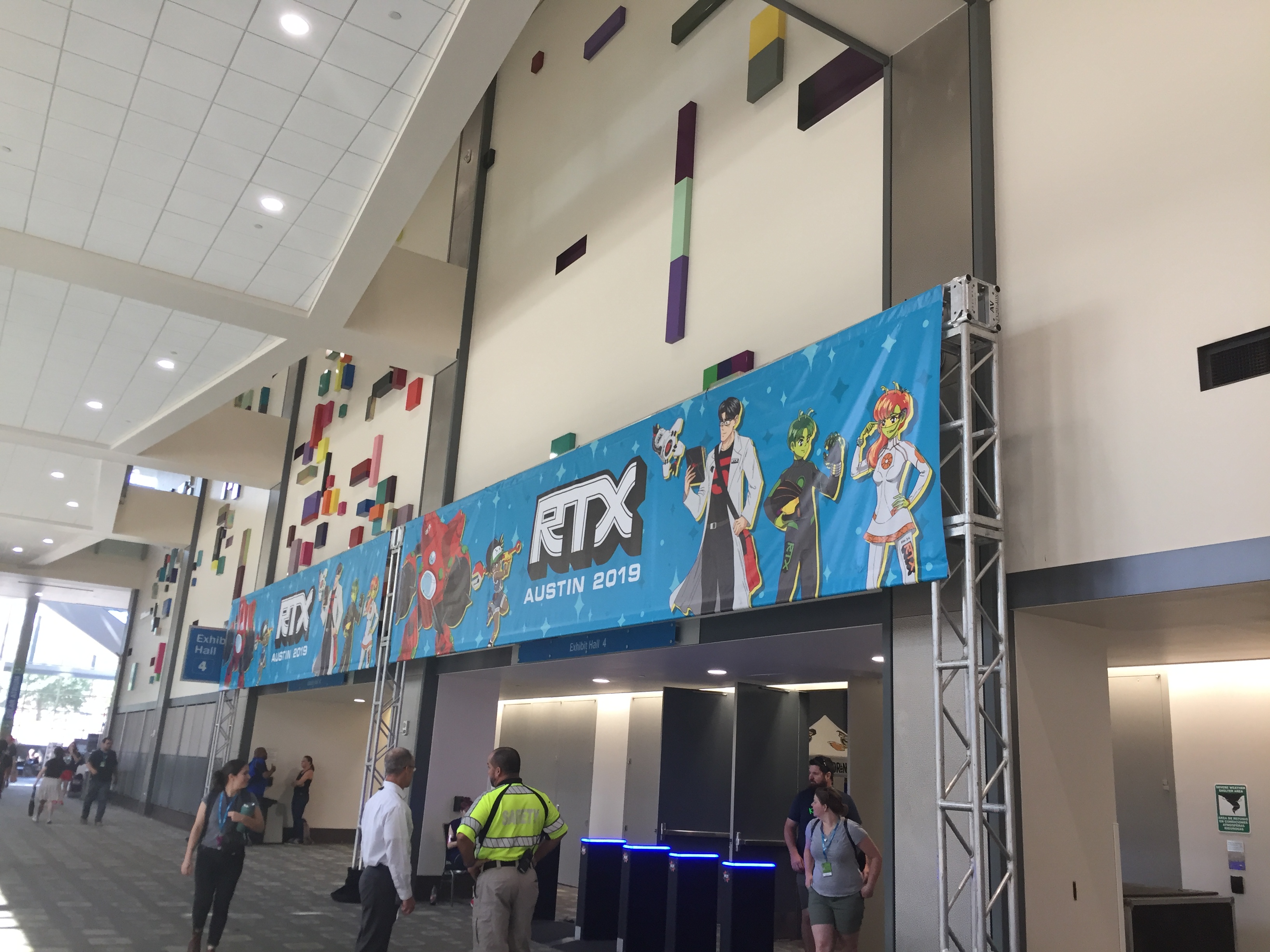 RTX may stand for Rooster Teeth Expo, but it's definitely more of a convention feel than an exhibition feel. While there was plenty of media and game debuts here, there's also a lot of fan participation involved. Cosplay is welcomed! The Rooster Teeth Community has its own panel track. There was fan Q&As at the end of most panels. It's definitely an event aimed more at its community than its investors and just general consumers.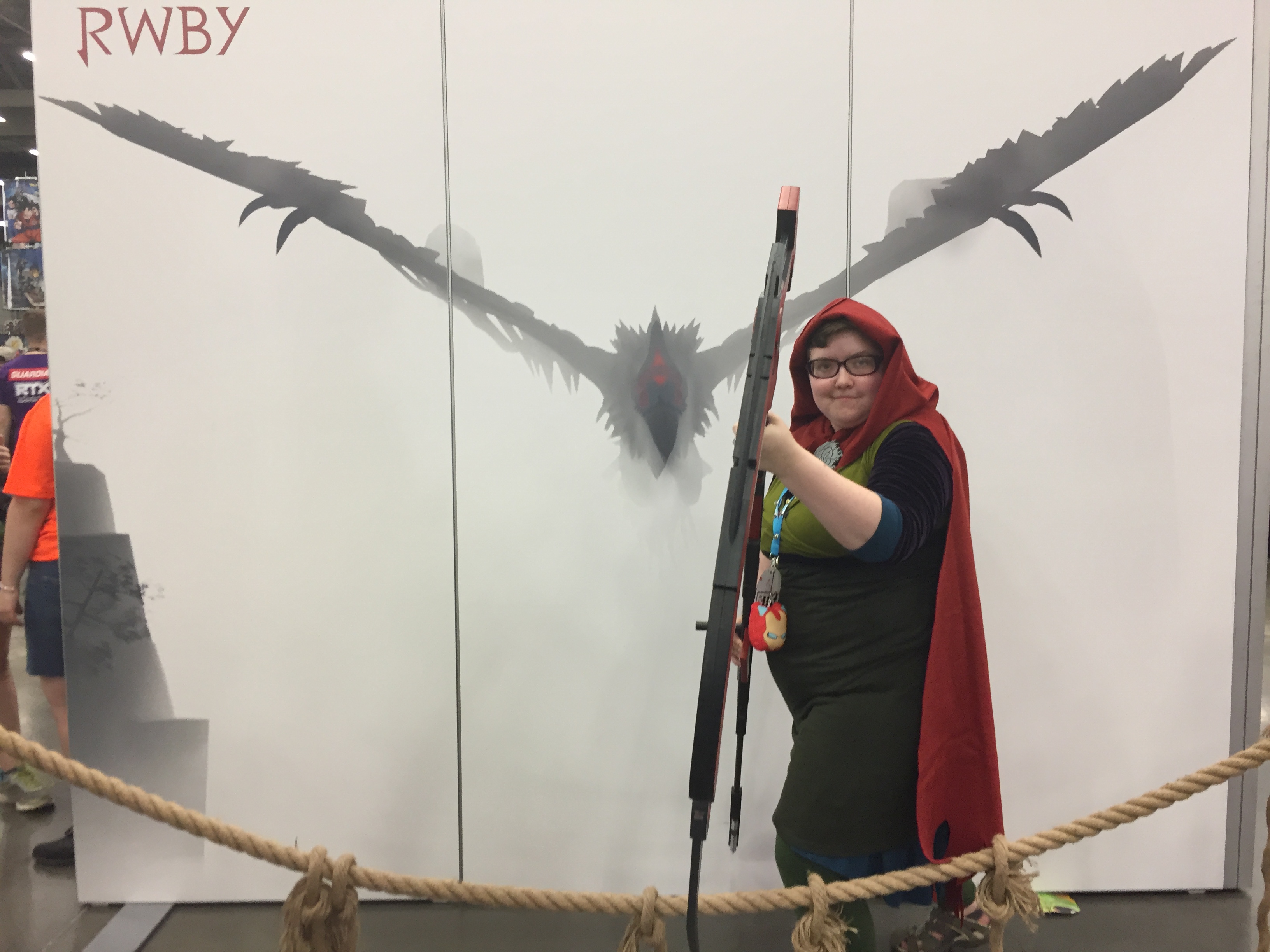 On my first day, I mostly spent it exploring the con's expo floor and vendors, as well as the neat little "Co-Op" pop-up shop Rooster Teeth created especially for this event. It was themed like an old-time video store. The expo floor was impressive. Lots of fun vendors with great wares, lots of interesting demos and some excellent photo opportunities.
Panels And Panels And Panels, Oh My!
The second best thing about RTX this year were the panels. While I didn't get to most of them (the panels fill up quickly and it's hard to schedule standing in line for an hour and a half with exploring the rest of the convention), I did get to three that I really enjoyed. The first was the Dude Soup Podcast panel, which is related to Funhaus, one of Rooster Teeth's side gaming commentary channels. I personally find them hilarious, and their team inspiring, but they're not everyone's cup of tea.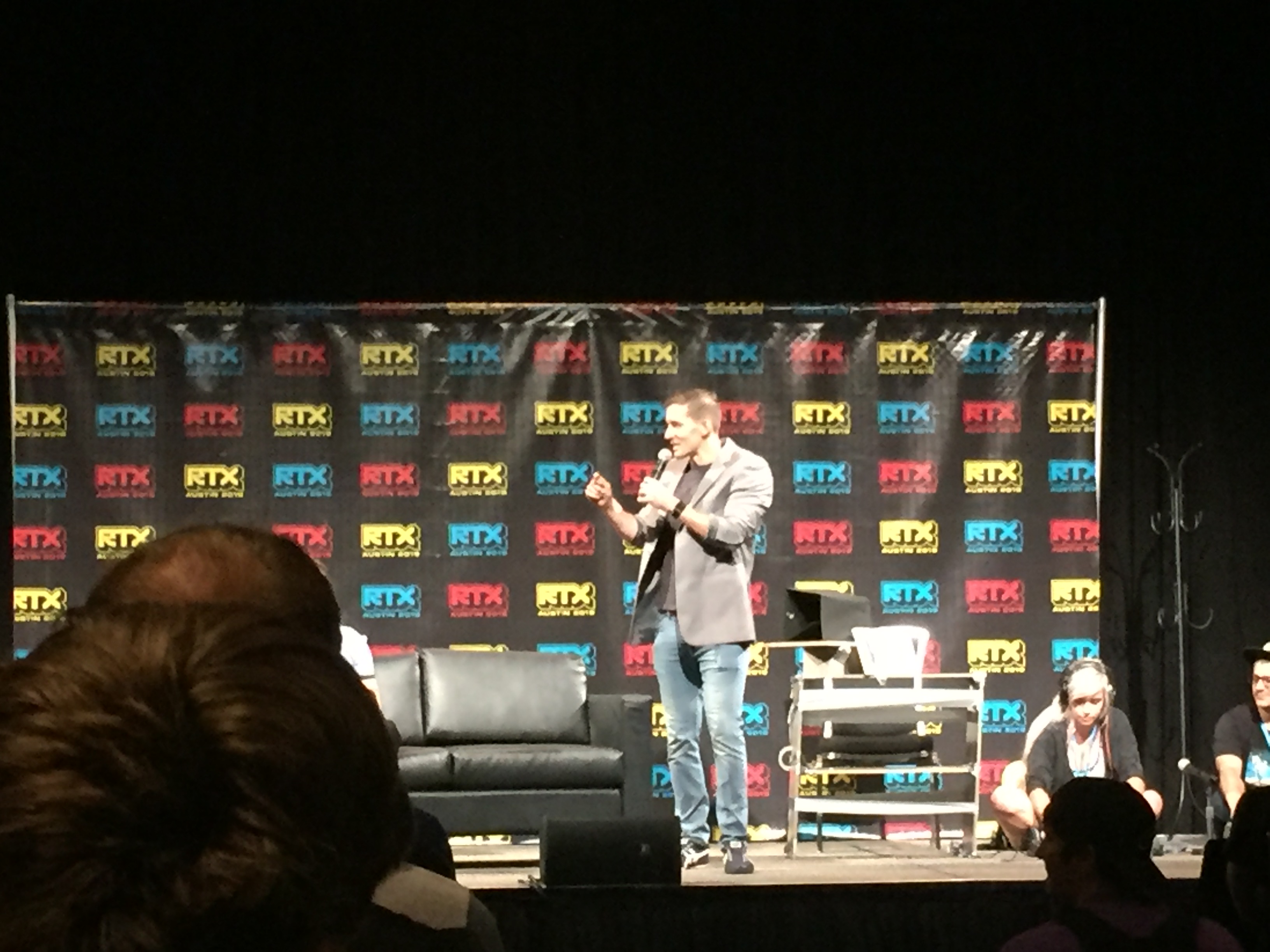 The second panel was the Writers' Room panel, which had great interest to me, being a hopeful writer myself. The advice given was excellent and heartfelt. I'd definitely recommend it should you ever get a chance to attend an RTX. The third panel was the main Funhaus panel, which was as funny and irreverent as you would expect if you knew the channel.
If you don't, rest assured that it was extremely funny and irreverent.
In Conclusion: Go To RTX For A Good Time (And For The Merch)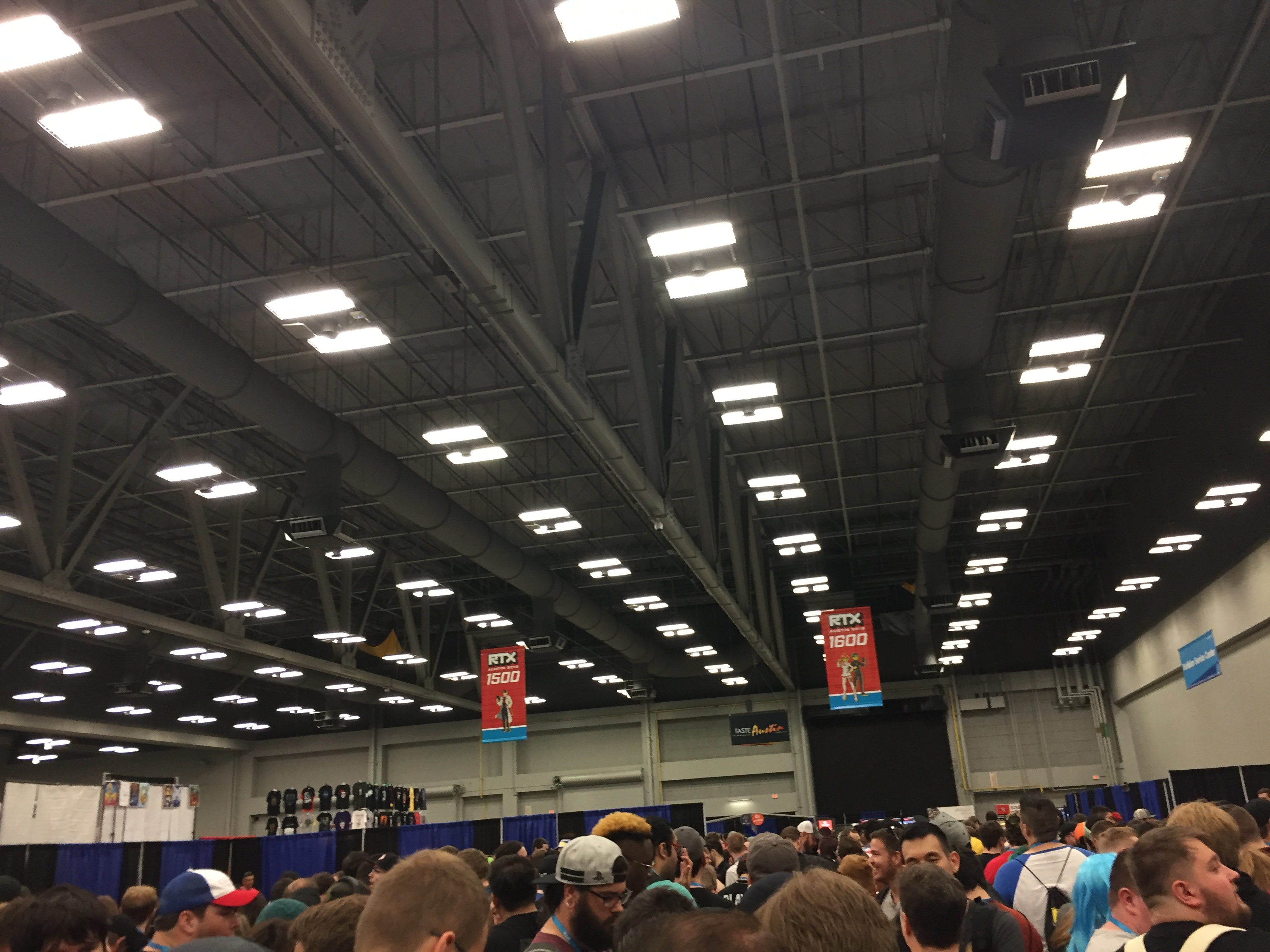 I collected a lot of merch at this convention — maybe too much. But there was a good Artists' Alley, and a good Rooster Teeth Store, so that's my excuse. Between a fun expo floor, great panels and an excellent supply of convention merch, I would definitely recommend RTX for anyone, not just a Rooster Teeth diehard. If you happen to be in or around the Austin area next summer (the dates for 2020 haven't been announced yet), definitely go for a day (or maybe two).
You'll have a good time, and you might even meet some new, fun people.