DC has a brand-new release for the younger audience, the vigilante this time is Black Canary in Black Canary: Ignite. This novel introduces the wonderful and powerful Dinah Lance. As we are in Gotham City once again, we follow an adorably inventive coming-of-age story about how Dinah came to be Black Canary. The story is by Meg Cabot, the illustrations are by Cara McGee. It is colored by Caitlin Quirk and lettered by Clayton Cowles.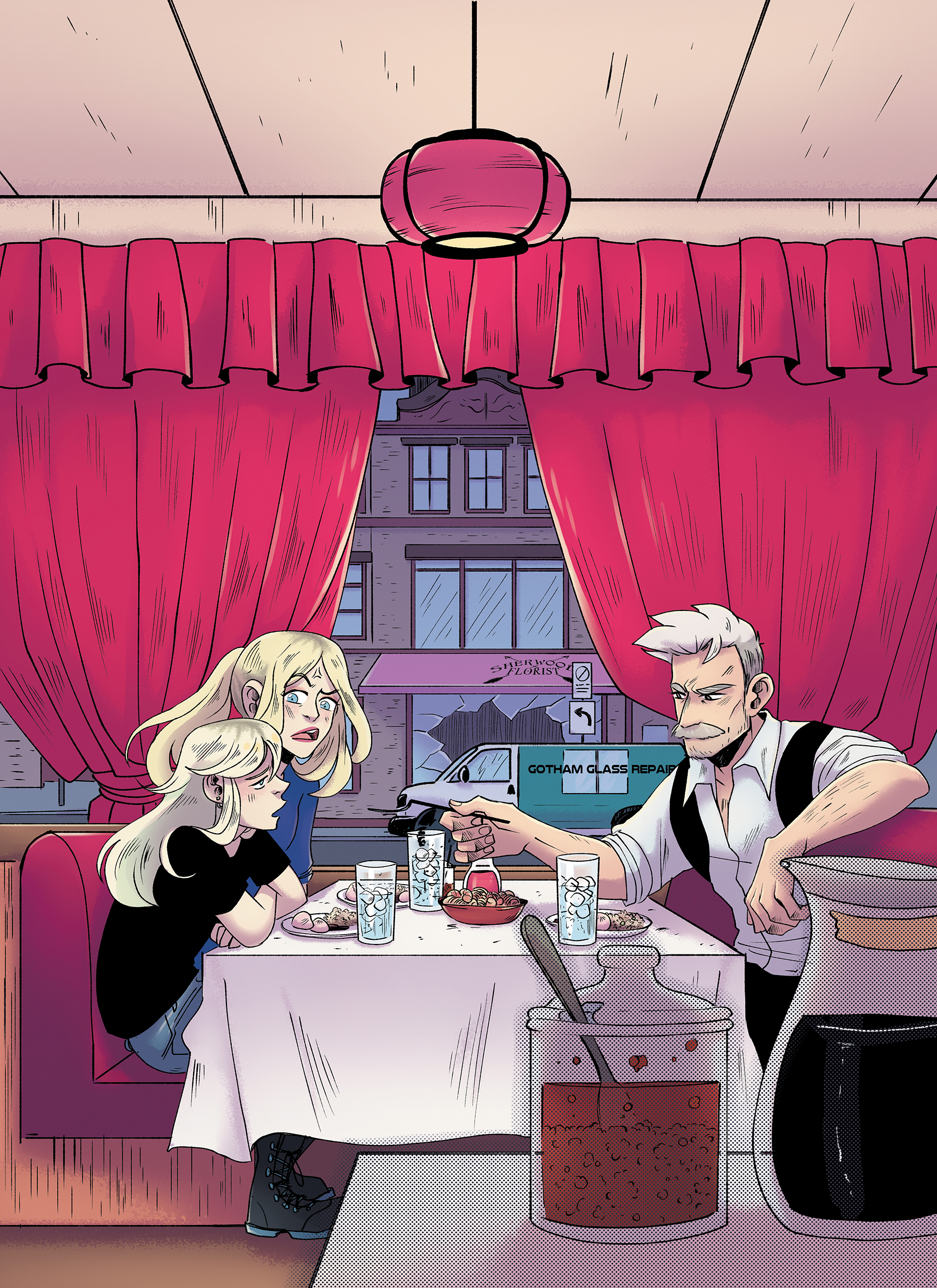 We have talked about the previous novels of the "younger audience-centered" graphic novels that DC has been releasing and this one fits in the same cluster. The difference with this particular addition is that it is aimed at middle schoolers than it is teenagers. That is important to note because you will immediately notice that it is meant for a younger group of readers. Dinah is thirteen years old and knows exactly what she wants to do and where she is going.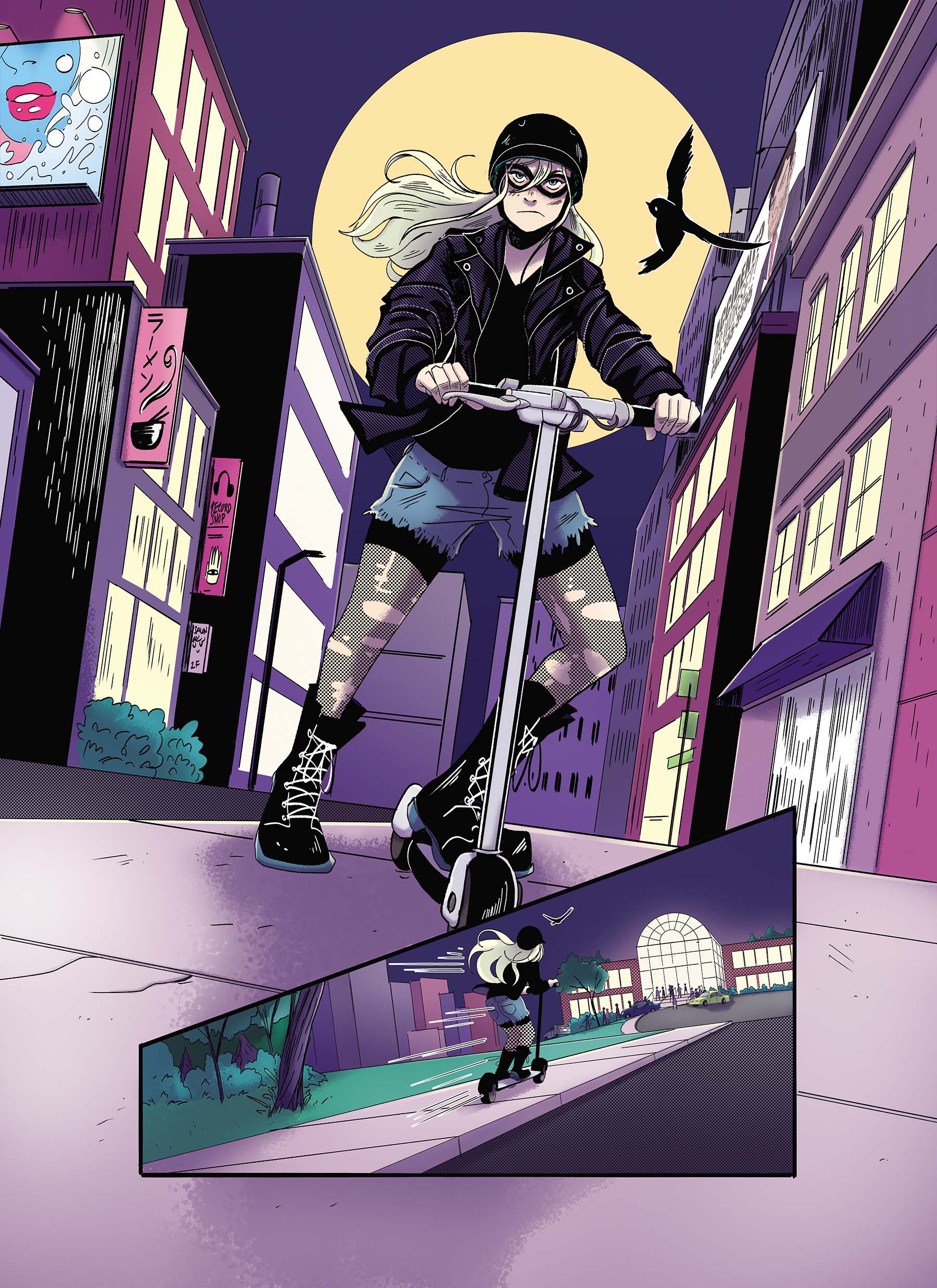 Dinah wants to win the battle of the bands and join the Gotham City Junior Police Academy. She wants to continue being friends with her two best pals and solve crimes like her dad. That's it. Sounds simple, right? Wrong. When a mysterious figure keeps threatening Dinah, her friends, family, and her goals, she only has one option: To learn more about herself, her mother, and the various struggles of adolescent life.
Who Is Dinah Lance In Black Canary: Ignite?
Ignite is a story that requires the use of prose because Dinah is so young in this re-telling of her childhood. What I loved about this novel is that Dinah's voice was compelling. You could hear it just as Dinah would talk in this thirteen-year-old phase. It mirrors a lot of what Dinah does now in the DC Universe and I loved that homage. It showcases the band aspect and how in nearly every run Dinah is in a band or playing music because of her beautiful voice.
Nonetheless, I enjoyed the various characters of this story, including Dinah, it brought the narrative to the forefront to have characters I enjoyed. If you have read any previous Cabot work then you are familiar with the style of writing, it is similar in various ways. Since this is geared more toward middle schoolers, this would be an outstanding novel to have in a classroom or school library. At moments, the plot didn't appeal to me (certain aspects were too tightly knit together). However, I am not the exact demographic that was intended to read this story.
The Demographic Plays A Huge Part Of Ignite
Towards the end, it felt rushed; I didn't quite feel like it was fleshed out enough. The beginning of the novel had a very nice flow to it. Since the voice is already prose and written in a childlike format, this might be an aspect that doesn't appeal to adults reading it. I did enjoy the beginning of the novel, I thought towards the end it started to lose its focus. Nonetheless, I would use this simplistic plot as something that can open a lot of conversations with the age-group. Numerous things do happen in this story.
The illustrations are something that is subjective to the reader. As I stated before in the narrative, this is a younger-audience novel, the illustrations reflect that. Throughout Ignite, the artwork is going to be lighter in tone as well as coloring and lettering. With that being said, it works for this story. While, I, an adult for all intents and purposes, it didn't work for me; I believe it would work for the intended demographic one-hundred-percent. I did enjoy how wholesome it was drawn and colored.
Should You Read Ignite?
I think this is a fun novel to read, no matter the age. You can have a lot of fun with this comic and it gives a charming story to Dinah. As we were reading, we found ourselves nostalgic about our middle school days because Dinah was such a powerhouse. The narrative further adds to the positives of this novel. I would also say if you loved the original character in the DC Universe, then you will appreciate this wonderful coming-of-age story.