Oh, Gerry, what have you done? I just came here to have a good time with my pirate mutant friends, and honestly, I am feeling so attacked right now. Gerry Duggan is the madman steering the ship, joined by Matteo Lolli once more, as well as Mario Del Pennino, providing pencils. Erick Arciniega and Federico Blee provide colors, and VC's Cory Petit is on letters.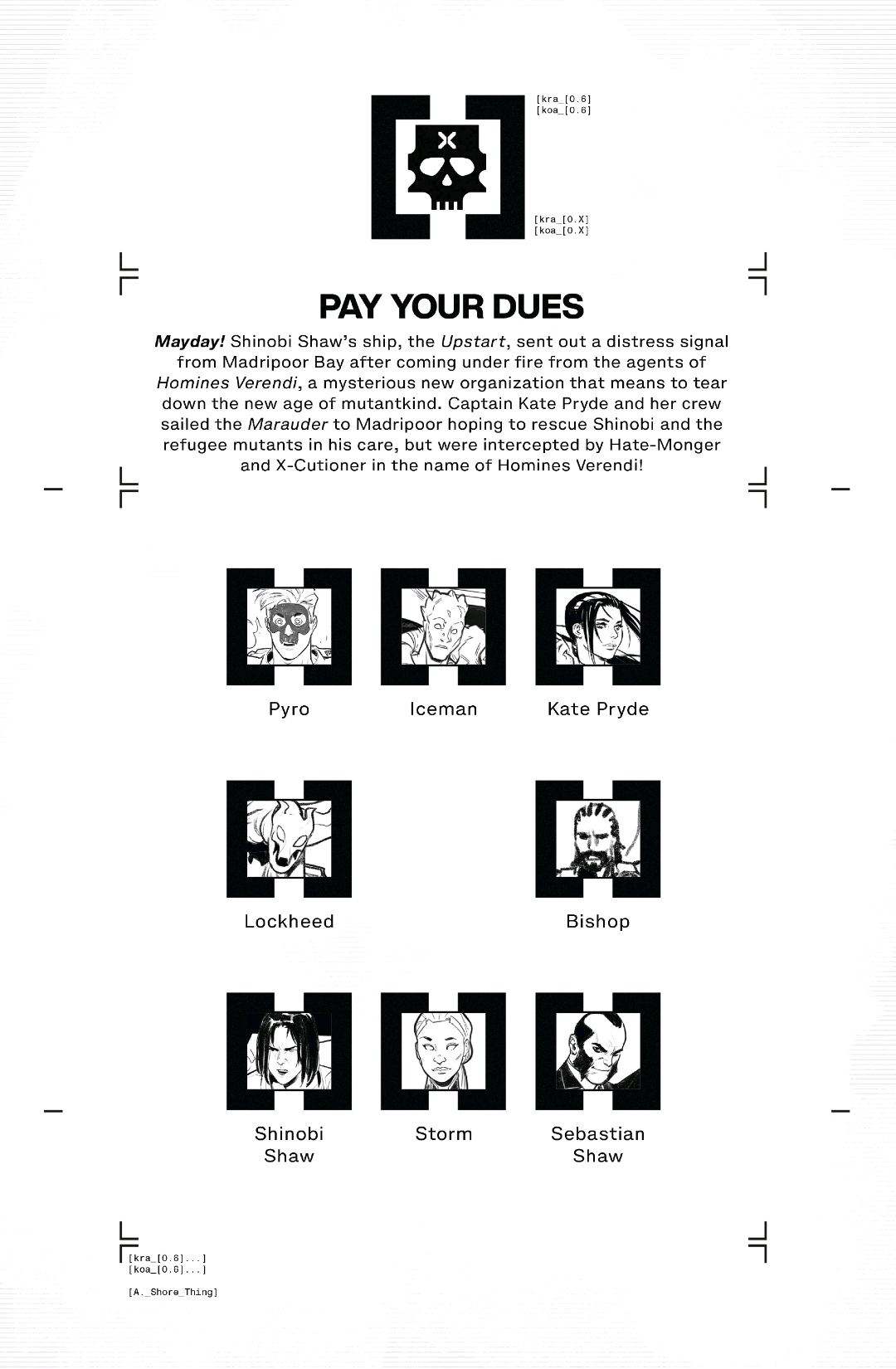 Russell Dauterman provides the cover, setting the tone for Marauders #6. As the cover indicates, The X-Cutioner is back, along with Hate-Monger. If you're not familiar with the characters, their names really tell you everything you need to know.
A Fiery Fight On The Marauder
Marauders #6 continues the fantastic character work the series has been excelling at so far. Even Pyro, a character I've never had any particular fondness for, has had so many moments to shine. But above all else, this series is determined to make Kate Pryde your favorite character. I'm a huge fan of the way her powers are evolving in this book. It's exciting to see her apply her powers in more offensive ways now, as she's becoming bolder.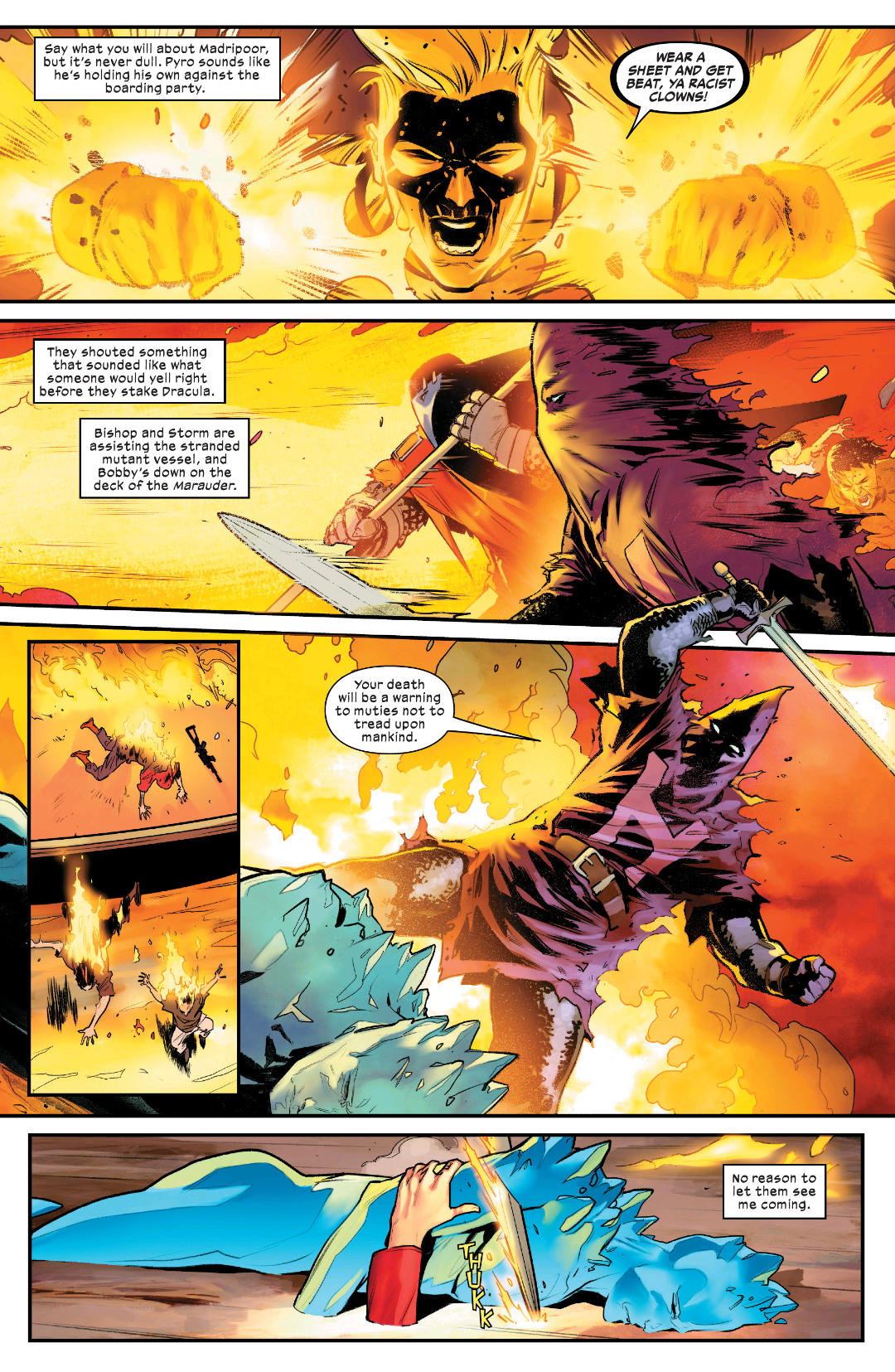 Marauders is the series playing deepest into the lore of the new status quo for the X-men. Old threats are resurfacing, and with them, their outdated ideals of human supremacy, and defiance in the face of evolution. Mutants seem doomed to always be hated just for being born the way they are. Asserting their place of dominance in the world hasn't wiped the slate clean, that would just be too easy. If anything, they've kicked the metaphorical hornets' nest.
Villains Rising In Marauders #6
The X-cutioner and his klansmen knock-off aren't the only threats at play. While they're fighting the mutants, Kate phases and lets Pyro get stabbed, injecting him with a Yellowjacket named Darren Cross. Cross is apparently sent by the Hellfire Lollipop Guild, looking to infiltrate Krakoa for their secrets. Are there enough villains for you? Yes? Well too bad! Donald @#$%#$@ Pierce is back with a vengeance too!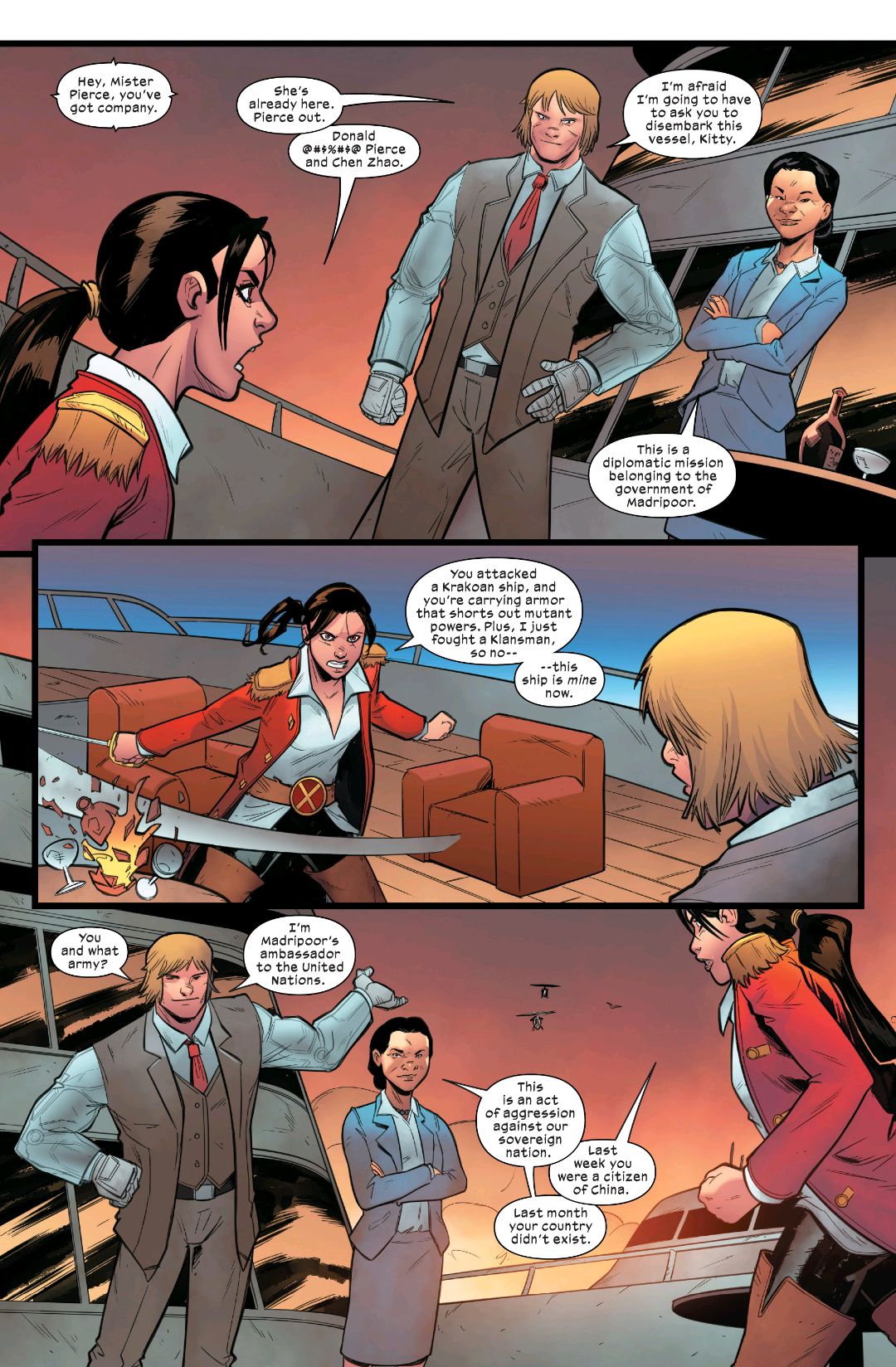 I'll admit, something that was on my mind a lot while House Of X/Powers Of X was coming out was what the landscape of X-villains would like going forward. It seemed that all mutant foes they had were now allies, cutting down their rogues' gallery substantially. I should have known better. It's never quite so black and white, and most importantly, humans aren't to be underestimated. For every step mutants have made towards claiming their new place in this world, humans have taken a step further to assure they will be there to stand against them.
Can Dragons Swim? Asking For A Friend
Sebastian Shaw's plotting over the course of the book comes to a head in Marauders #6. To be honest, I never expected him to go right for the throat like this so quickly and this is very bold storytelling on Duggan's part to show his hand like this. What he does here though, is so incredibly evil, so immeasurably cruel, that my stomach churned and my eyes widened in shock and dismay. Shaw, that sickening monster, casts Lockheed off the side of the boat. I am REELING from this, as I'm sure anyone who has ever had a soft spot for small purple dragons can sympathize with.
Why You Should Be Reading Marauders #6?
I get it. Gerry Duggan does mean things to small dragons. So why would I endorse the reading of Marauders #6 you ask? Well, six issues deep and it's become no less apparent that Duggan is having a blast writing this book. I dare to say it's the funnest book in the current lineup of X-books. Underneath that fun exterior, lies a complex narrative about how the new status quo affects different parts of this world outside of Krakoa. Changes this big deserves to be fleshed out, this is the book for exploring that.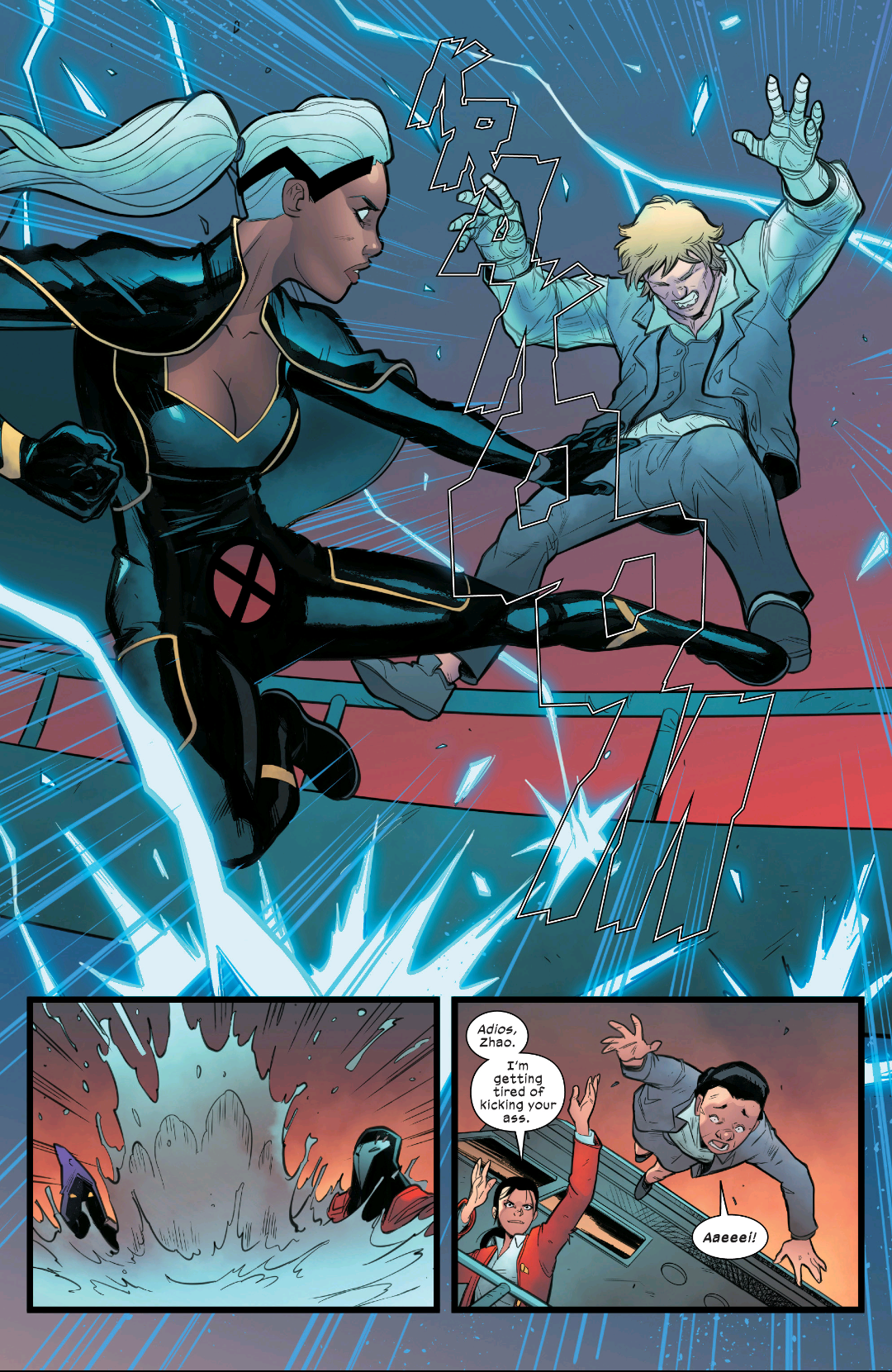 It's a hell of an art team assembling for this book. Lolli and Del Pennino work seamlessly together, giving the book a consistent look. Marauders is home for quite a few excellent pages of comics recently, and this issue is no exception. Each issue gives us at least one incredible panel of Storm being amazing, and this is certainly a new favorite. Kate ravishes in red on every page she's in, her expressions vary and tell a story all on their own. Coloring a book on the high seas with so much going on can't be an easy task, yet Arciniega and Blee are more than up to the challenge. They illuminate the skies beautifully and really bring home the tone for the book. This creative team is making something special, that really stands out on the shelves.