The final battle to rule the underworld is about to begin. The end is nigh and everything that started in issue one is coming to fruition as new alliances are made. There is no telling where the series is heading but after this issue, readers will beg for more. We last left the Blossoms dealing with the reveal that they are triplets. They also found out that their new brother is up to be the Antichrist as well. On the opposite side of town, Betty meets Julian Blossom and he may be a great new ally to stop Cheryl and Jason. The story continues here with great writing and art. Get ready for an action-packed issue with a jaw-dropping ending. Prepare for the beginning of the end, let's review Blossoms 666 #4.
A Devilish Plot In Blossoms 666 #4
Blossoms 666 #4 begins with a flashback to all the Blossom children growing up. The book shows Cheryl and Jason living the wonderful rich lifestyle without a care in the world. While Julian had to live an awful life in a dilapidated home filled with corpses and roaches. The issue cuts to the present day where Betty is distraught finding out her parents are apart of a Satanic cult. Julian then convinces Betty that he will help her find answers and help her take down Cheryl and Jason. Elsewhere, Jason and Cheryl are having a bite to eat where Cheryl offers a truce between siblings.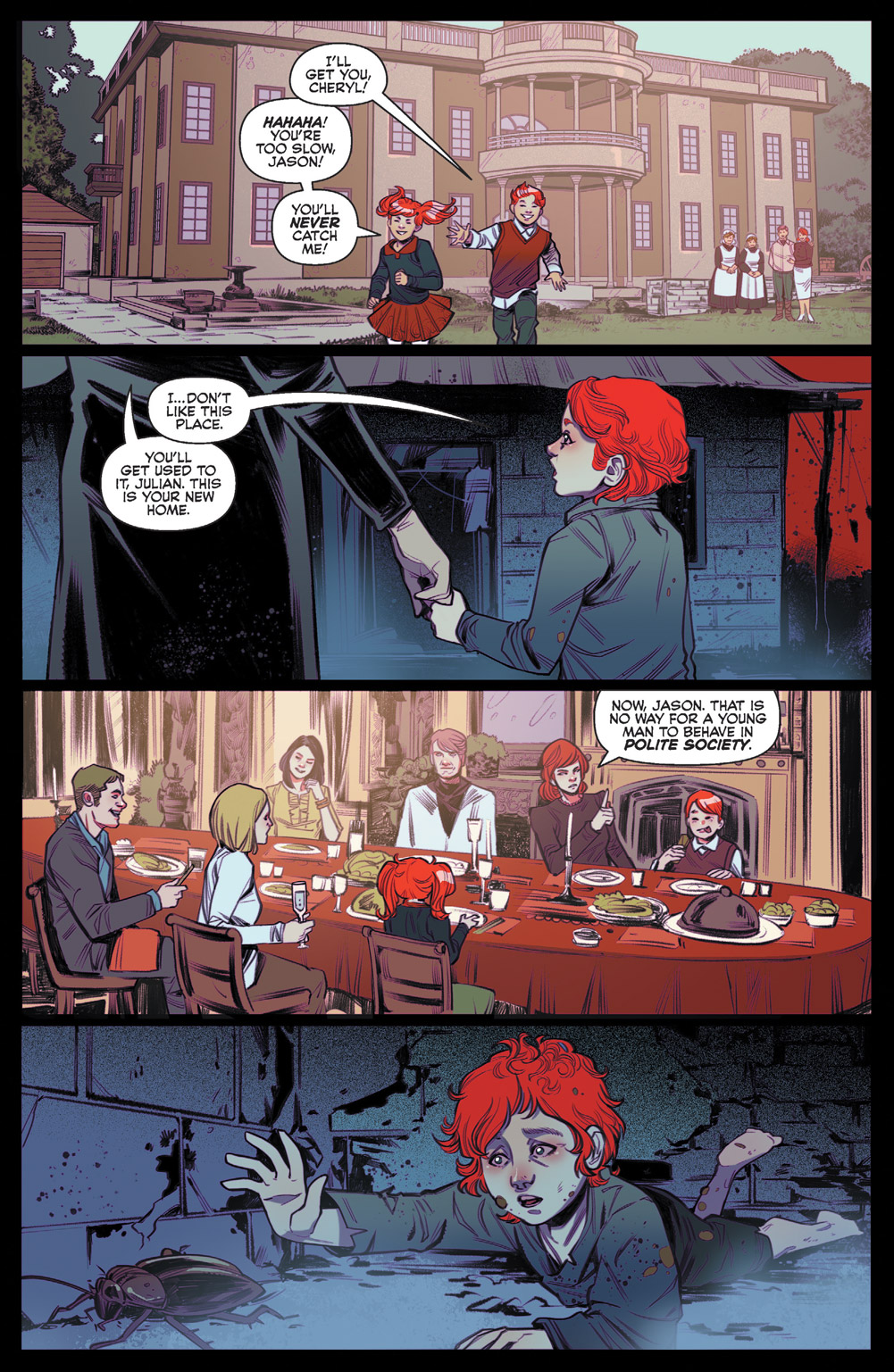 Jason is on the fence about his decision and agreed because he knows that Julian needs to be dealt with. As they walk away from the restaurant they notice something coming for them fast. It's a moment of pure terror for these siblings to deal with. Later that day, Betty is talking to Julian in her bedroom and begins to think about everything. She decides she should warn her friends. Archie then receives a call from Betty but he ignores it. Moments later, Betty goes to Archie's house where she finds Archie kissing Veronica. As she ran away from the house, Archie uttered three shocking words.
Wickedly Witty Conversation
This series always has wonderful writing that captivates the audience. This issue especially has one of the best moments in the entire series. Cheryl and Jason are having a discussion about Julian. As they agree he is a problem, Cheryl decides that they should have a truce. She thinks it's best that she and Jason take out Jullian before they can battle for the throne again.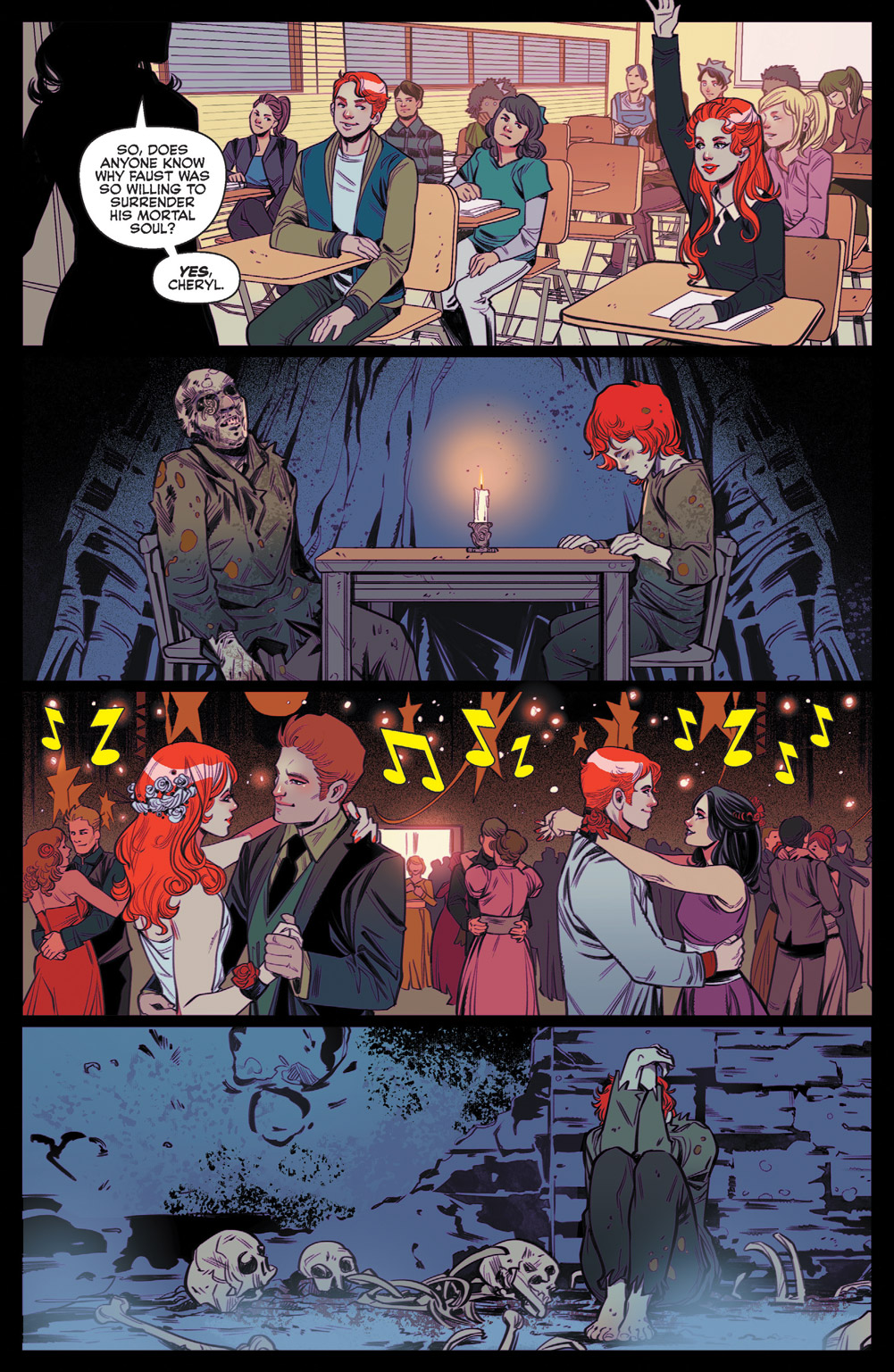 As they discuss, Jason is still on the fence about the idea. The writing in this moment is perfect. Other than the witty banter between rival siblings, readers get to see Cheryl have to beg and convince the boy to get on her side. If readers know Cheryl, they know she never has to do that because of how pretty she is. It is just wonderful that Julian is such a threat that she has to do something she has never done before.
Love Triangles In Blossoms 666 #4
In Archie Comics there is always a huge love triangle between Archie, Betty, and Veronica. It's the will they won't they trope that never ends. In Blossoms 666 #4, it has been touched on, but it was never the focus. Near the end of Blossoms 666 #4, it became the focus and it would have been fine except for the last scene. While Betty is frantic at trying to warn Archie about everything that is going on, she witnesses Veronica and Archie's kiss.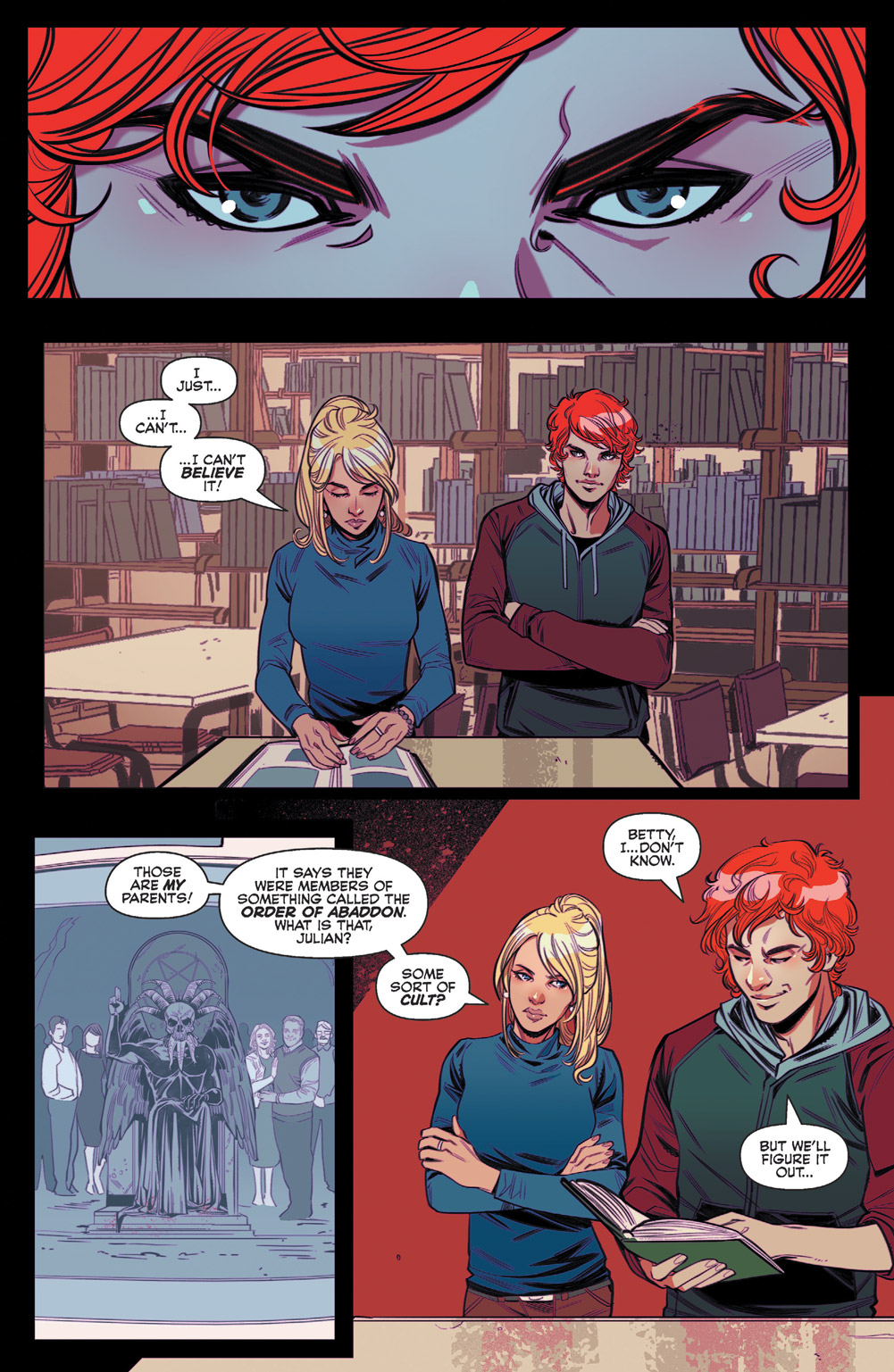 She sees this and runs away crying. The comic makes readers feel like they are reading the old romance comics from the 1950s. It feels so out of place in this series of rivalry and satanic cults. In the comic Betty should have still walked in and warned the two and then felt hurt after she left. The Blossom situation is dire and a love triangle is the least of their problems. Students are going missing and your crush kissing your friend should not be worse than that. This doesn't ruin the comic but the comic would have benefited if the scene had changed.
The End Is Nigh…
Blossoms 666 #4 is another wonderful chapter in this series. I am saddened to inform all readers that the next issue is the grand finale to this story. As I would have wanted more issues I am sure this book will end with a bang because every issue gets better and better. At this moment, this issue is my favorite. I am not too keen on the relationship addition of Archie and Betty, the book made up for that with a big shocking cliffhanger ending. An ending like this issue has is what makes Archie's horror series work. It's pure magic from the writing by Cullen Bunn and art by Laura Braga.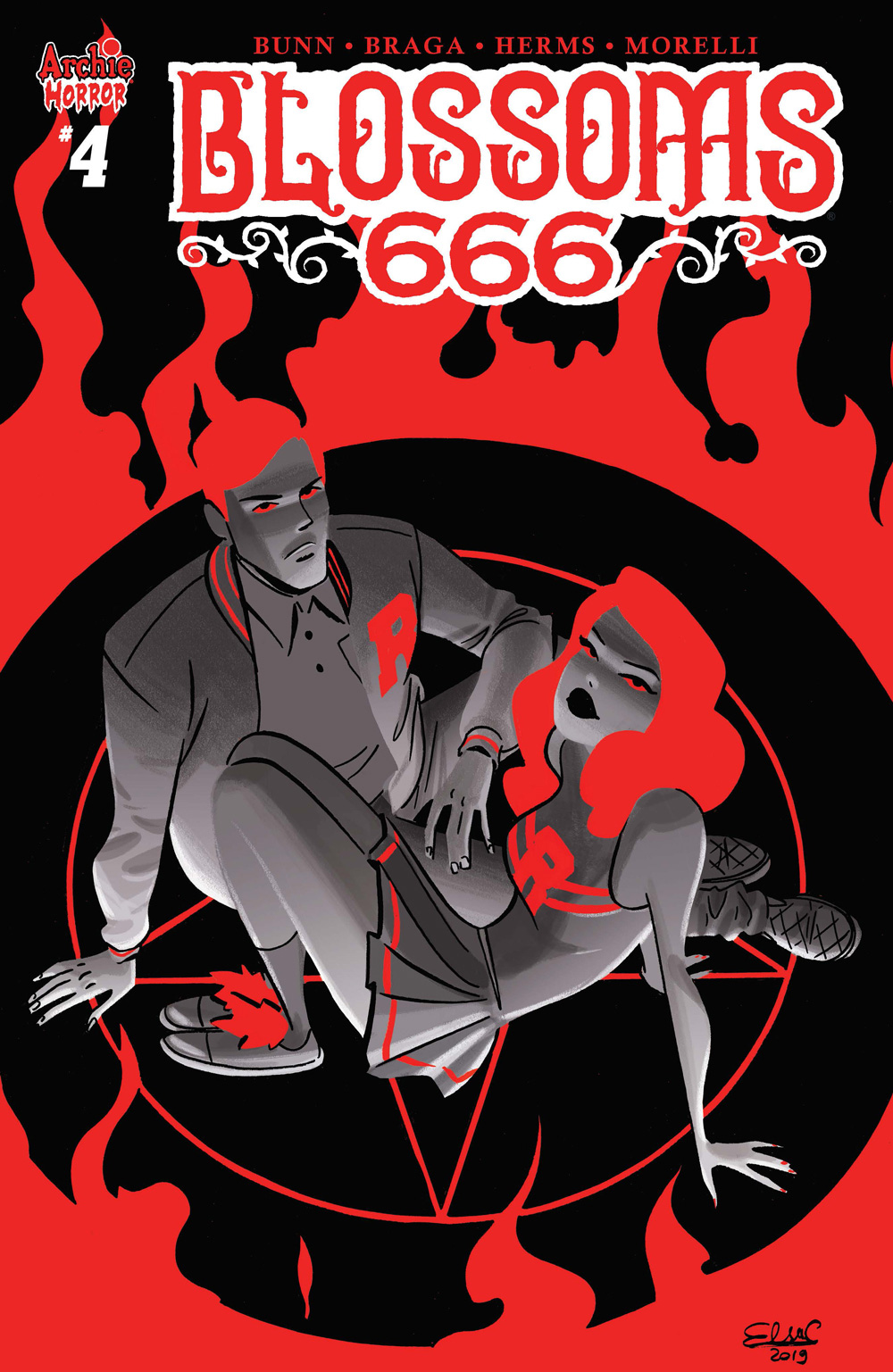 This is an issue no reader should miss. When you read it you will be as hyped as I am to see what happens next. I am hoping there is a full brawl between all three Blossoms. I do have a theory that this could end with none of the Blossoms being the antichrist. That the twist will be that they were just doing the bidding of their parents cult. I feel like that would be huge, but we shall see what happens. Until then prepare yourselves to witness the terrifying rise of the Antichrist in Riverdale.