These five movies could have easily passed you by this year. But as 2019 comes to a close, now is the perfect time to catch up! Between massive releases such as Avengers: Endgame, Toy Story 4, and Joker, you may be surprised to find that there are more than big-budget franchise films out there in the world. So here are five prime examples of movies you missed in the past year!
1. Fast Color
Release Date: April 19, 2019,*
Director: Julia Hart
Writer: Julia Hart and Jordan Horowitz
Starring: Gugu Mbatha-Raw, Lorraine Toussaint, and Saniyya Sidney
---
Ruth is a beaten-down nomad, traveling a vaguely dystopian America and hiding out from her past, her mysterious magic, and herself. When she is nearly caught by a government agent seeking to study her, Ruth returns to the only place left to go — home. Here, she reunites with her mother, Bo, and daughter, Lila. This family comes from a long line of super-powered women. Most of them have the ability to transform objects into dust particles and back at will.
But Ruth is different. Her abilities manifest as powerful earthquakes brought on by seizures, making her an easy and attractive target for study while the rest of the family lives safely in hiding. Throughout the film, these three women of color explore their powers, shared history, and their precarious place in the world.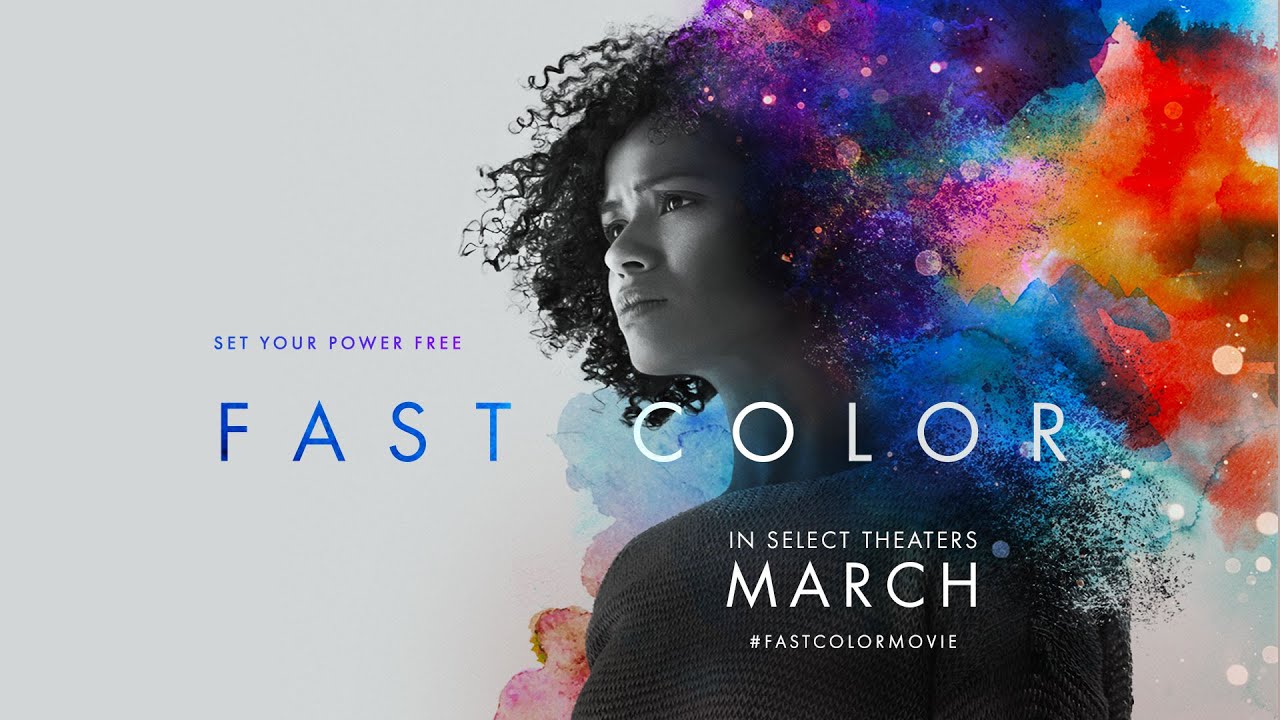 Fast Color is the superhero movie the world needs right now — one driven by women of color. It's a movie about power, family, and otherness. For all of the good bits and pieces that this movie has to offer, the performances of it's three central women are the glue that holds it together. The cast is impeccable, the story is unique, and the visuals are truly magical.
Although it must be said that this film's incredible visuals made for a viewing experience on the big screen, watching it at home can be just as rewarding! You can now pay to stream it online using the standard rental services such as Amazon Prime, Youtube, Vudu, and Google Play. If you missed it in theaters, it is definitely worth a few bucks to catch up online.
2. Booksmart
Release Date: May 24, 2019*
Director: Olivia Wilde
Writers: Emily Halpern, Sarah Haskins, Susanna Fogel, Katie Silberman
Starring: Kaitlyn Dever and Beanie Feldstein
---
Booksmart is a wholly original take on the classic one-crazy-night genre a la Dazed and Confused or American Graffiti. Well, one crazy night and a little of the next day. Straitlaced best friends, Amy and Molly, have been working their butts off and avoiding partying all through high school to get into their dream colleges. And it worked, with one small problem, all the party kids got into their dream schools, too. Now, they have one night to pack in four years' worth of teenage debauchery before graduation the next morning.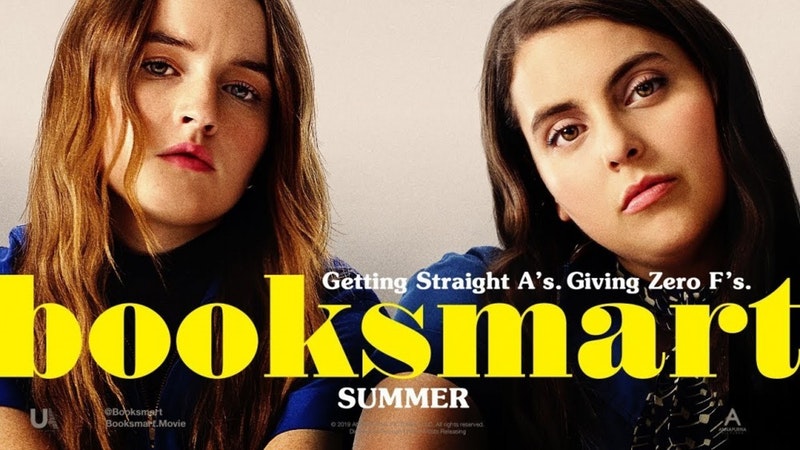 Booksmart is probably the biggest film that made it onto this list, but it definitely deserves a spot. Movies you missed are often smaller release, but with Booksmart it just seemed to be a bit of bad luck. This movie was expected to do so much better, but after a disappointing opening weekend, theaters began pulling it or severely reducing screenings. Within two weeks it was almost completely gone. And for a movie this charming and hilarious, that is an absolute travesty. Deever and Feldstein have the type of chemistry that most comedic duos dream of.
The way these two women complement each other's outfits is enough to fill you with friendship warm and fuzzies while leaving you rolling on the floor laughing. Feldstein was even nominated for a Golden Globe for her performance! Anybody who feels like they missed out on this film, you're in luck! Because Booksmart is streaming on Hulu for subscribers. So, if you have an account log right in! And if not, this movie is also available for rent from all the aforementioned pay-per-view systems.
3. Teen Spirit
Release Date: April 19, 2019,*
Director: Max Minghella
Writer: Max Minghella
Starring: Elle Fanning and Zlatko Buric
---
Violet is the daughter of Polish immigrants in the middle of nowhere town on the Isle of Wight. Despite her bucolic surroundings, she has a neon-colored dream: pop stardom. Teen Spirit follows her journey from the tiny stage at a small-town bar to screens across the world.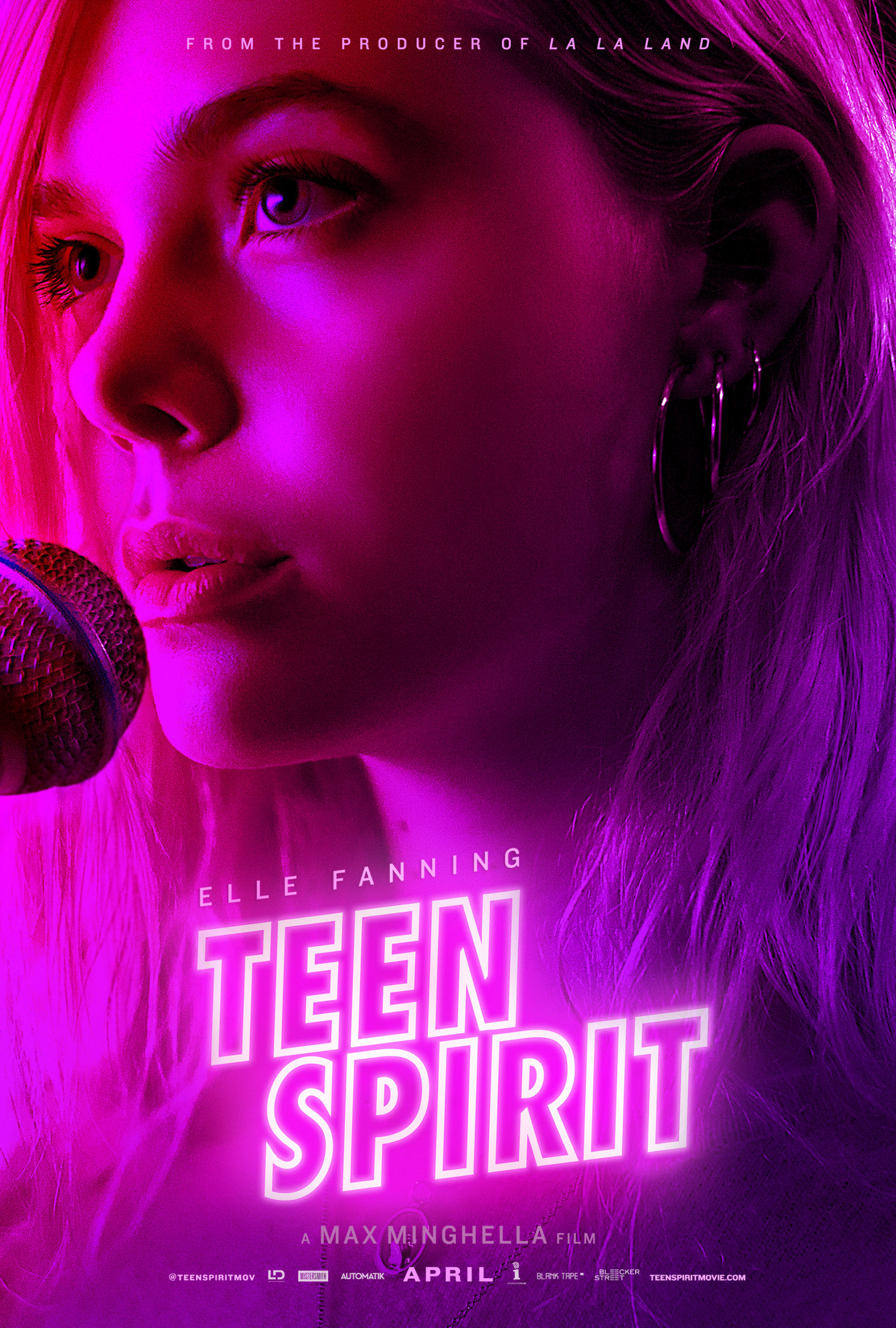 The premise of this film might, and probably does, sound familiar to you. It's a cliche we've seen done time and again. But some magical combination of Fanning's performance, the cinematography, and the directing come together to create something that feels really special. This is a musical for the modern age — a true pleasure.
Teen Spirit had a fairly middling release and had a lot of major competitors. End Game came out only a week after and proceeded to absolutely dominate. Beyond this list of movies you missed, there are many films that fell to franchise domination. Thankfully, Hulu is coming in the clutch once again, subscribers can stream Teen Spirit right now! Or it is available on all of the same streaming services as mentioned above.
4. Tigers Are Not Afraid
US Release Date: August 21, 2019,*
Director: Issa López
Writer: Issa López
Starring: Paola Lara and Juan Ramón López
---
Tigers Are Not Afraid follows a group of young orphans whose lives have been torn apart by the corrupt politics and drug wars plaguing their Mexican city. The premise itself is enough to be intriguing. What really makes this movie stand out is its deft interweaving of horror and fantasy elements. This results in a moving film that manages to be magical, terrifying, and still infused with a childlike sense of wonder. If you are a fan of Guillermo Del Toro, this is the movie for you. That's not only because it perfectly nails the same fantastically creepy vibe of the classic Pan's Labyrinth. Del Toro himself is a big fan of the writer and director, Issa López. This movie has the stamp of approval from the creature-king himself!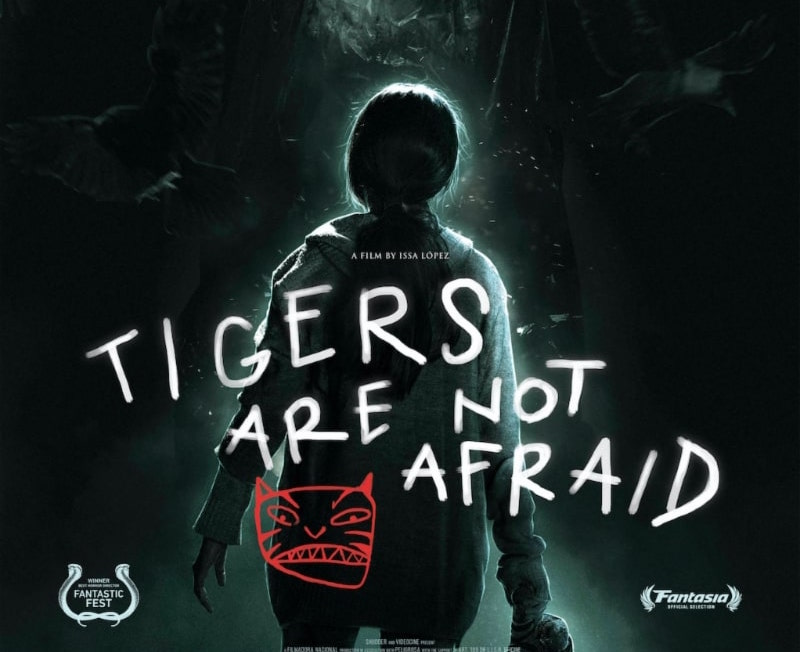 It's easy to understand how this movie may not have made it onto your radar. It's not every big cinema down the block that's showing foreign films about Mexican children, but it is well worth the extra effort to find it! Tigers Are Not Afraid is available to subscribers on Shudder for the truly dedicated horror fans. For Spanish-speakers it is available on Pantaya. Or if neither of those services floats your boat, you can still pay to rent it from the standard services. Basically, you have no excuse to miss out on this awesome movie.
5. Wild Nights With Emily
Release Date: April 12, 2019,*
Director: Madeleine Olnek
Writer: Madeleine Olnek
Starring: Molly Shannon and Susan Ziegler
---
Wild Nights With Emily is a film that is bringing Emily Dickinson back to modern culture with none of the Queer-erasure that she started with. Yes, that's right. All those longing love poems of a supposed lifelong virgin? Think again. Or just watch this movie and find out. This is Molly Shannon like you've never seen her before. She's subtle, still hilarious, and also gay as heck. The story weaves around the life, poems, and love of the real Emily Dickinson. It also delves into the real reason why we're only finding this all out now.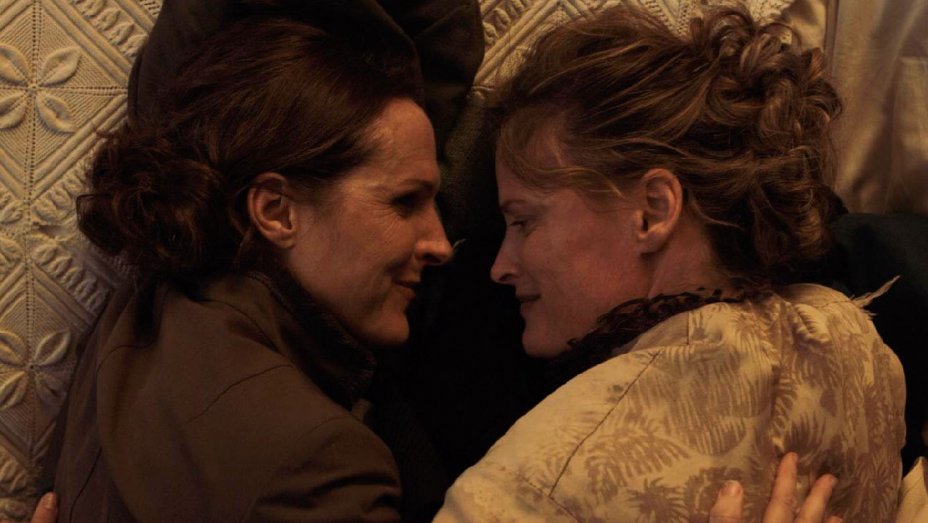 An oddly endearing combination of comedy, romance, and sheer poetry; this movie was such a pleasant surprise in every way. Wild Nights With Emily had a very limited release and wasn't available on many screens across the country, so it is a bit of a stretch to find. Of all these movies you missed, this is probably the most obscure. It's pretty understandable to have missed this movie. In fact, it isn't currently available to stream anywhere. According to the film's website Wild Nights With Emily should be available on DVD and digital on February 11, so definitely keep your eye out for this fascinating gem of a film!
How To Not Miss Out In 2020!
If you're someone who bemoans the lack of original ideas in the film, keeping an eye on the indie and foreign markets may be a way to fill that void in your life. These movies you missed exist, they just aren't being seen at the same level as Avengers or Star Wars. Of course, we all love our fandom franchises here, but variety is the spice of life! And these five unique gems are just the tip of the iceberg in diversifying your viewing list.
How do you find out about films like this that may not get the same marketing or wide release as others? You can follow more film podcasts, check-in on film-oriented websites like IndieWire, or find a favorite film critic. Just following people on film twitter is a powerful tool in itself! And, if you're lucky enough to have a local indie cinema near you, use that resource! Follow them on socials to keep up to date on what's out.
And don't be afraid to see something you've never heard of before — be brave! There is more to watch than what's offered at the average AMC. The world is full of so many new, wild, and completely original films; sometimes you just need to do a little extra work to find them. Thankfully this year we folks at TDF are supplying a solid five to start with. You may have missed these movies when they came out, but now they're right here for the watching!
---
*Some of these films premiered at festivals in 2018, but for the purpose of this article, we are reporting and referring to the US release date.