If you are all clued up on Stranger Things then you probably will have already watched season 3. But you might not know all the facts. For example, Starcourt Mall, one of the locations where a lot of action happens, is an actual mall. Which explains why it looks so realistic.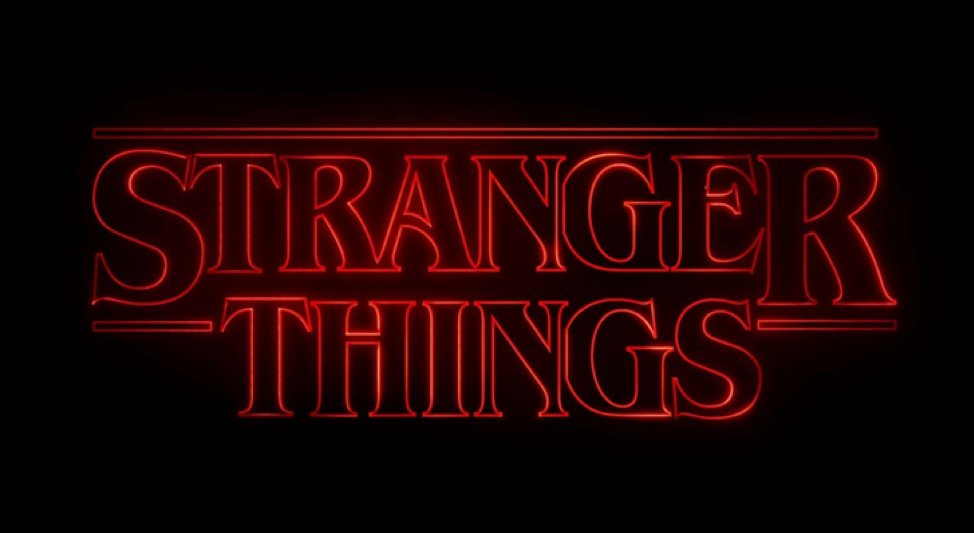 That's right, Netflix used a mall in Georgia known as Gwinnett Place Mall. The mall was built a year before the latest season of the show started. It was transformed with the help of set experts and was based on what Gwinnett Place Mall looked like in the 80s'.
Stranger Things 1, 2, & 3
Stranger Things is growing in popularity and it's not a surprise as to why. 19.17 million viewers watched the first episode between 4th July and 8th July 2019. This was an increase of over 2 million viewers who watched the first episode of season 2 in 2017 (17.7 million viewers). If you haven't already started watching season 3, don't worry we won't ruin it for you. Instead, this article looks at the sets created for the season, especially the Starcourt mall.
Stranger Things' Starcourt Mall
After filming, the set was closed to the public, although a number of keen fans tried to sneak a peek. Some of these fans managed to get photos and videos of the set, the interior and attention to detail that the set builders gave is incredible. Netflix created and built around 40 stores in the mall, especially for the show. The stores included stores that were around in the 80s.
It was complete with period-appropriate versions of existing stores such as Burger King. Scoops Ahoy, the ice cream shop, was an original creation which featured a boat-shaped restaurant booth (which you can only partially see during the show).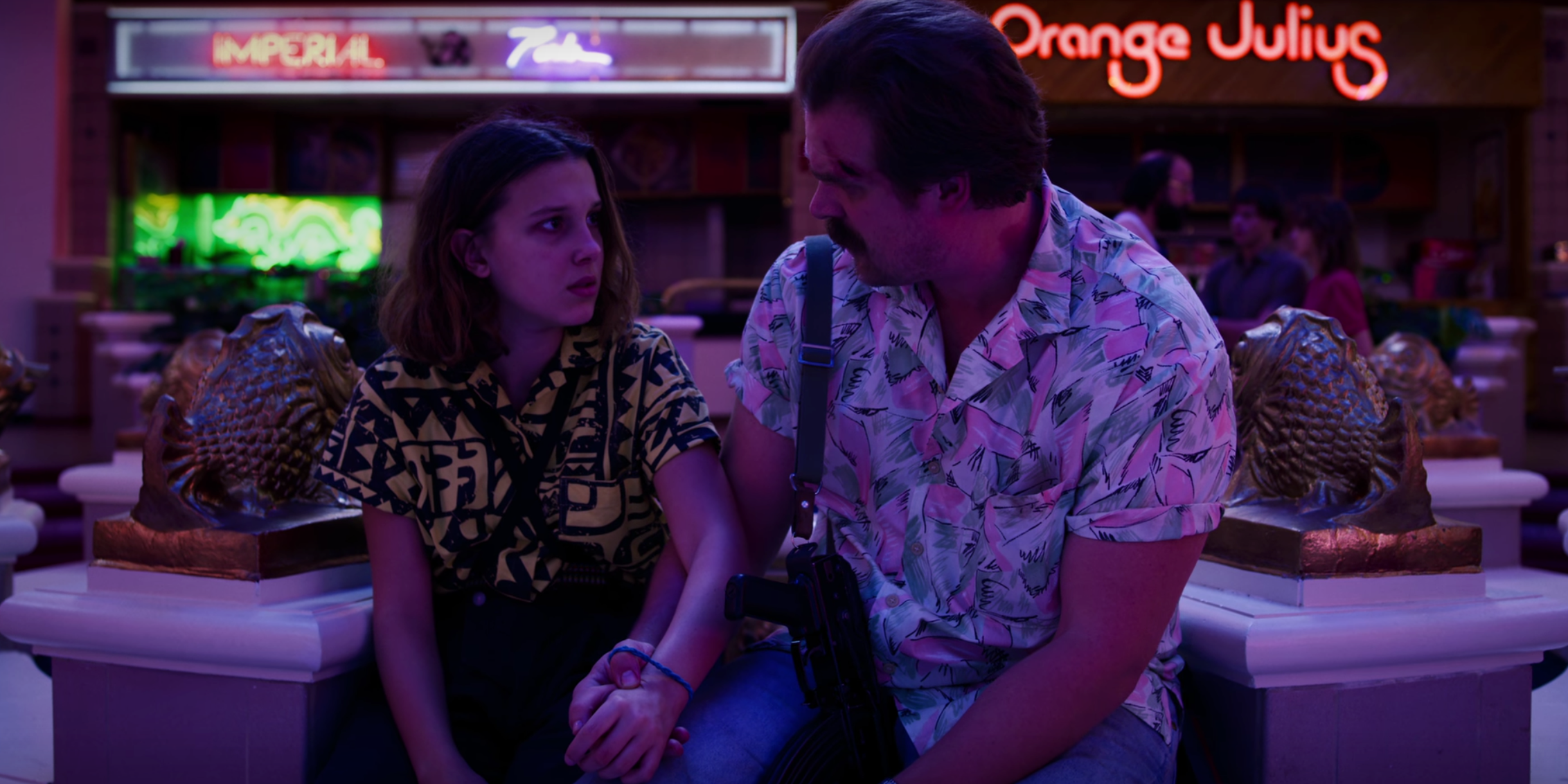 Netflix built a number of believable stores that the characters visit during the episodes. It is thought that they even created half a dozen extra shops that had all the period-appropriate signage and products, but didn't use them. According to Lauren Brown from DrillsandScrews, most filmmakers don't build entire structures when they are filming because it saves time, money, and resources. However, Stranger Things opted to build these whole sets and paid close attention to all the details. That suggests they wanted a truly authentic background. They were able to shoot the show without having to worry about certain angles.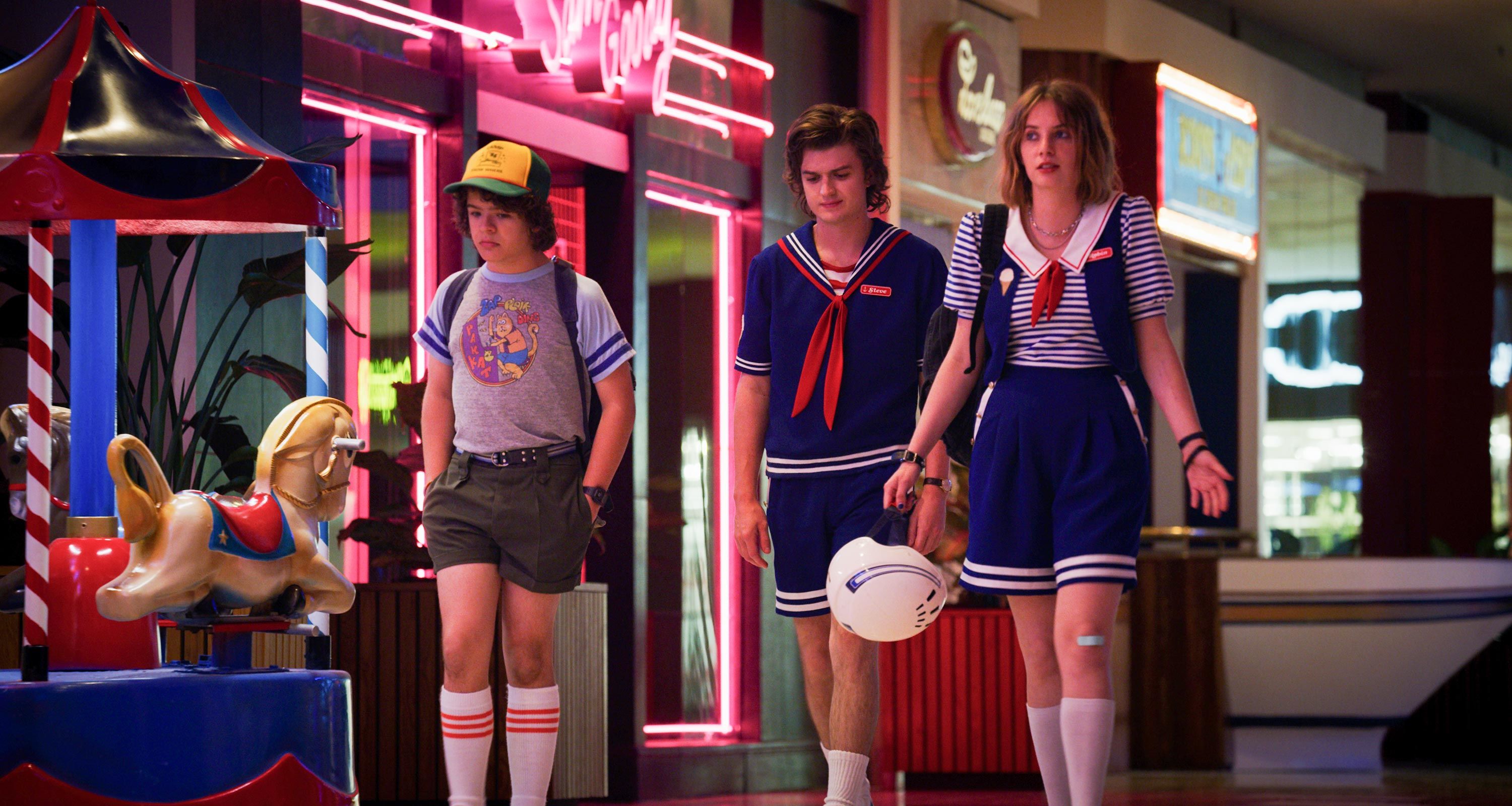 In the first episode of Netflix's Behind the Scene podcast, the set decorator, Jess Royal, talks about the great lengths she went to when building the stores, including the ones that didn't make it on screen. One store that viewers didn't get to see was WixandStix, a candle shop that apparently looked so 80s that there was talk of incorporating it into the show. However, it didn't happen.
Going The Extra Mile
Whatever you think of Netflix's Stranger Things TV show, there is no denying that they clearly go the extra mile. Now you know a little secret about the show, it's probably time to go and give it a watch!