For being a paradise, the age of Krakoa has not been especially kind to the mutants so far. External threats are abundant, but internal ones are apparently just as daunting, in the wake of Sebastian Shaw's victory. Marauders #8 is written by Gerry Duggan, drawn by Stefano Caselli, colored by Edgar Delgado, lettered by Cory Petit, with designs by Tom Muller. Covers are provided by Russell Dauterman and Matthew Wilson.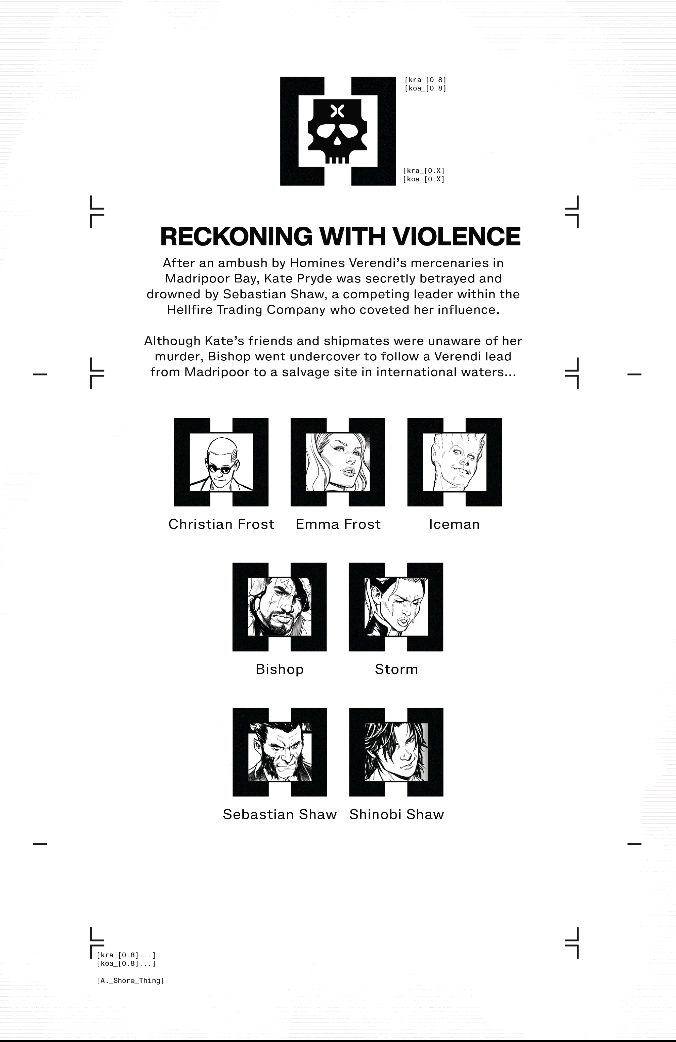 The White Queen In Marauders #8
Emma Frost is perhaps the most interesting character in all of the Dawn Of X. She's absolutely one of my favorite characters in all of comics as well, so Marauders #8 hits hard for me. Her character has been forged through a crucible in recent years, redefining her alignments, goals, and stature. Her position within the marvel universe is constantly changing, and it makes her incredibly intriguing. There are certain consistencies about the character, like her predisposition towards (mutant) children and the nurturing of them.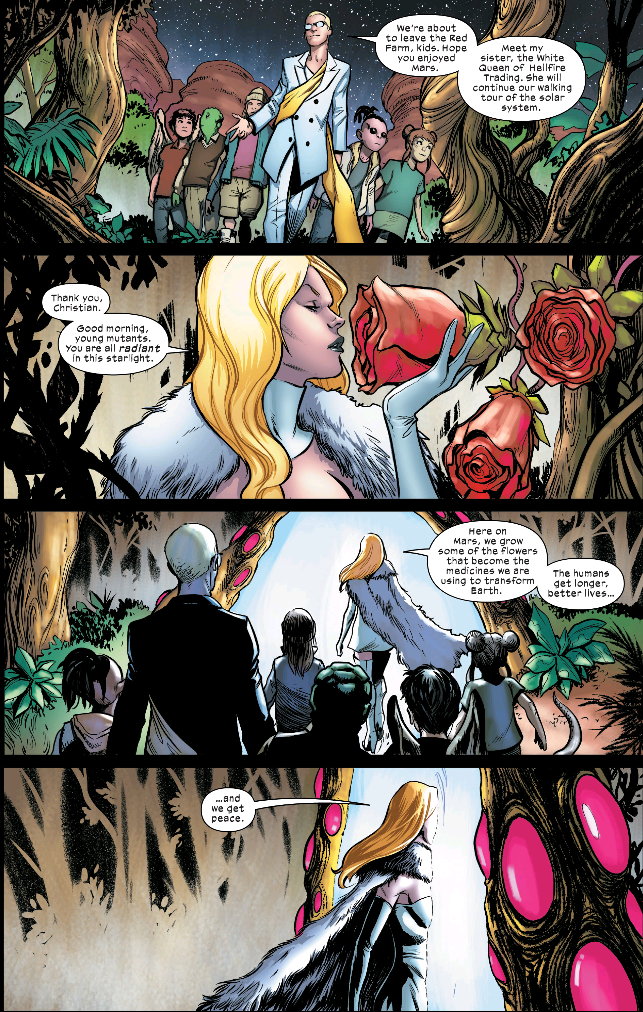 Emma has a hard exterior, unsurprisingly, but a warm and tender heart that shines through. Marauders #8 is all about Emma's connections to other people and how her hard exterior has been breaking down. Because of this, I'm at war with myself over the cover. It paints Emma as an antagonizing force when it couldn't be further from the case. I love the work of Dauterman and Wilson so much however that I can't help but be enamored with it. Duggan does a wonderful job capturing the emotional complexity of Emma, while Caselli and Delgado bring her to absolutely stunning life.
The Red Queen Falls
It's confirmed early in Marauders #8 that Kate Pryde did indeed die at the hands of Sebastian Shaw in Marauders #6. It's a genuinely shocking development since of all mutants in existence, she's the most questionable when it comes to whether or not resurrection protocols can work for her. This is still truly the beginning of this run, and especially this new status quo, so I was expecting something like this to be held back for a time further down the road. At least for the time being, this will leave Marauders Kate-less.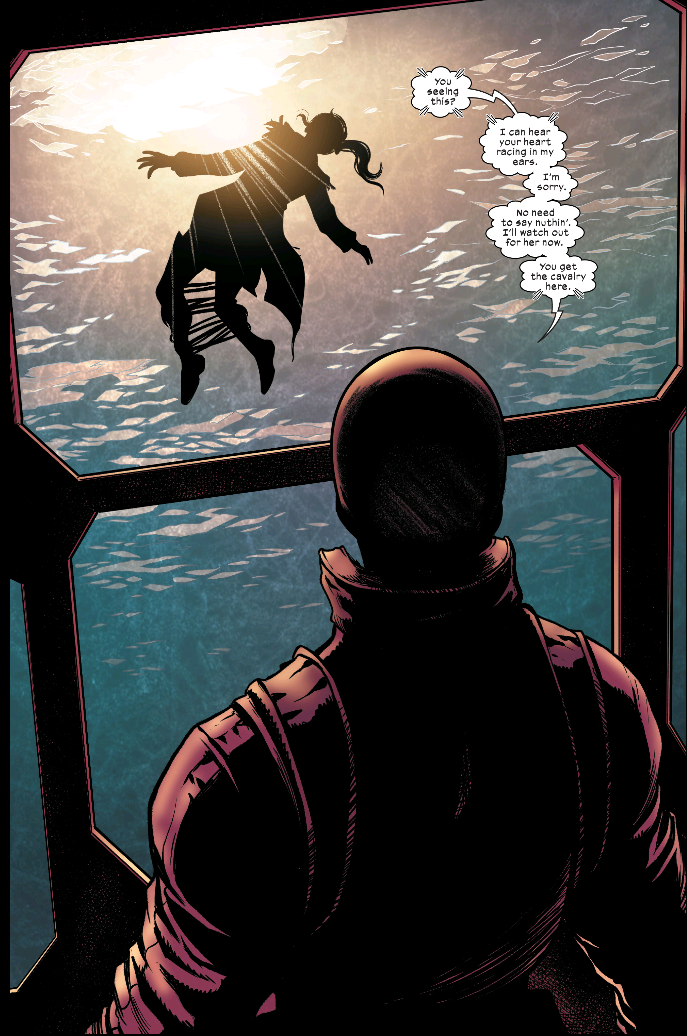 While Marauders is a team book, it's easy to see that the main characters up to now have been either Kate or Emma, sometimes Sebastian Shaw. The framing of Emma here is that she's one of the most powerful and influential mutants on Krakoa. Kate serves as her right-hand-in-red. Shaw mostly just represents a conflict for Emma and co. With Kate off the board, it's leading into a more direct confrontation between Shaw and Emma.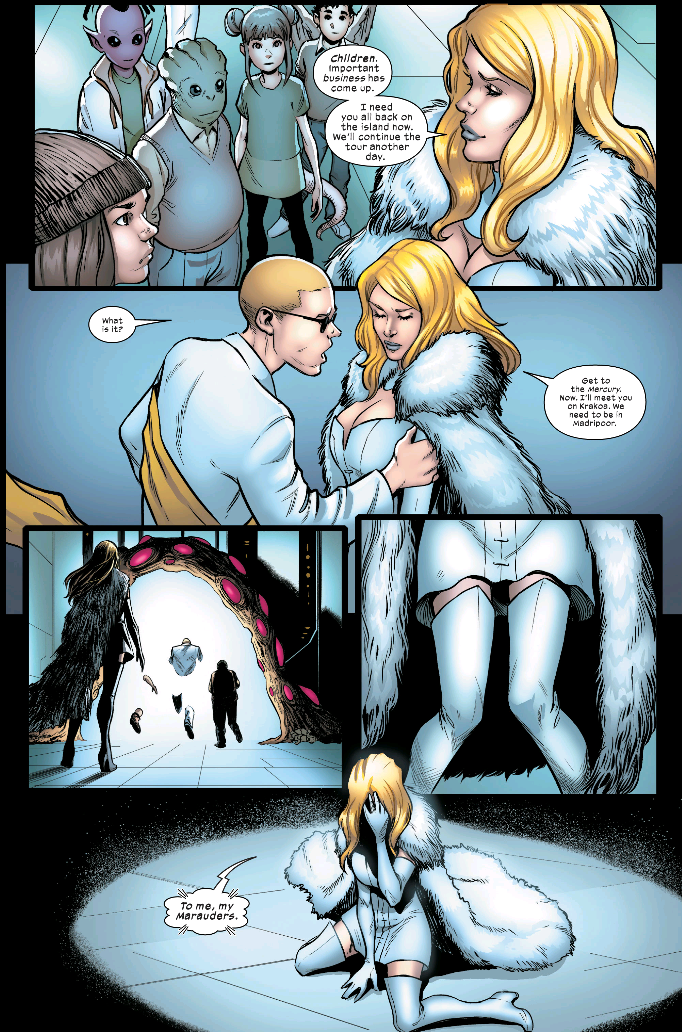 The Team Reacts To Kate's Death
This is, of course, the worst-case scenario. Sending Kate on missions was supposed to be Emma's way of just giving Kate a purpose, where her inability to travel through the Krakoan gates wouldn't be a hindrance. Naturally, no one takes the news well, nor should they. There's no guarantee Kate can be brought back, and her teammates know it.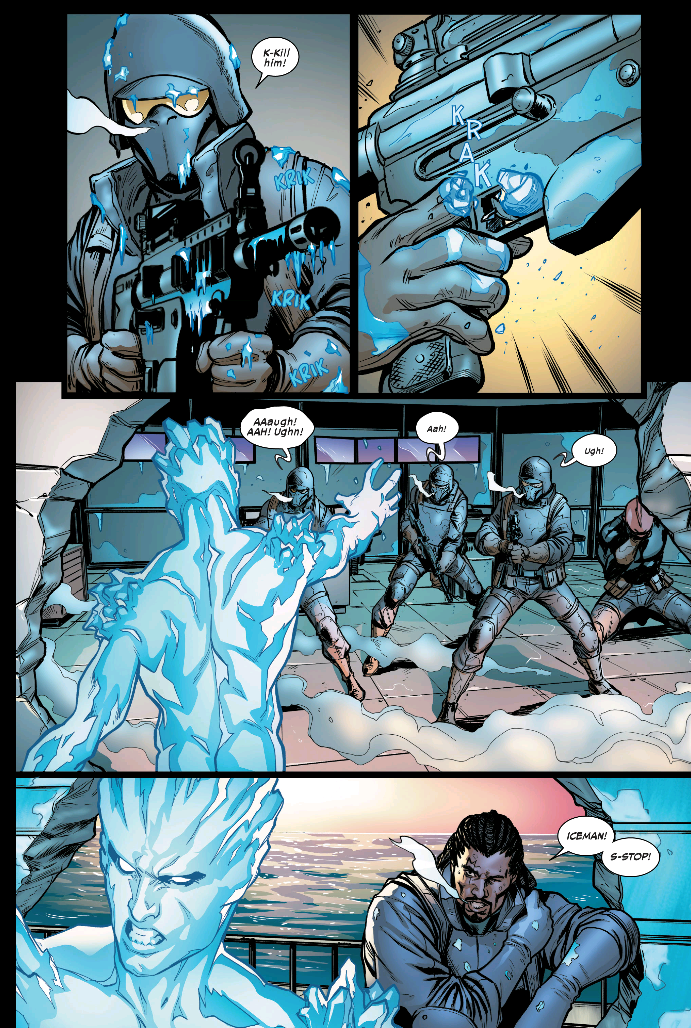 Bobby's reaction in Marauders #8 is a rarity for him as a character. He's such a pure and goodhearted person, it's almost strange to see him turn like this, even briefly. It doesn't feel out of character, just an emotional response to the heaviest situation. Bobby and Storm are bound to be the ones who struggle with this news the hardest.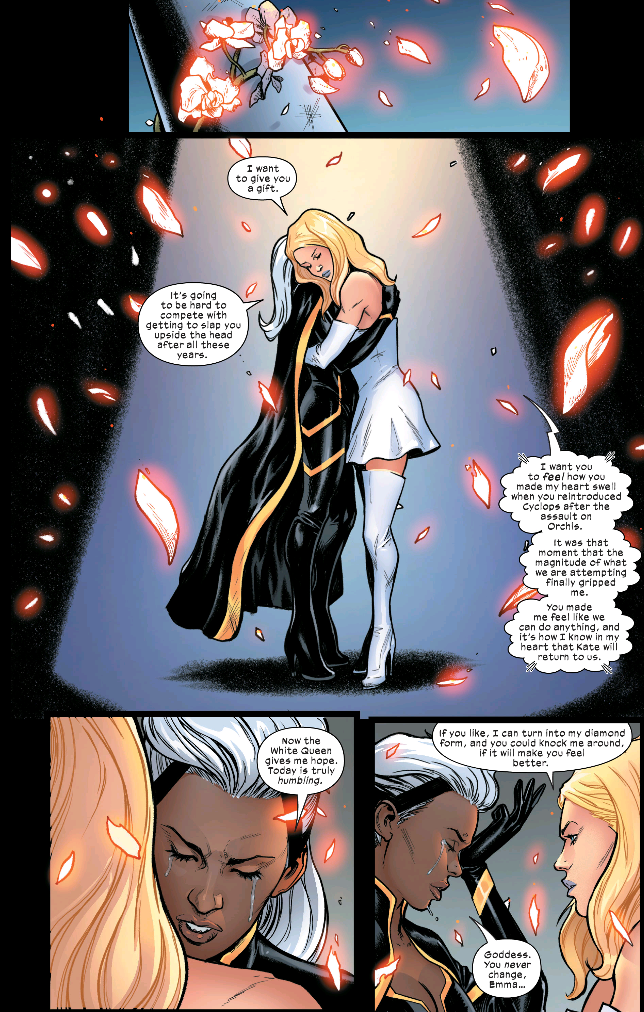 Circling back to the evolution of Emma Frost, Marauders #8 really seals the deal here with Storm on her growth. There was a time when the X-men fought against Emma Frost just as they would've against Apocalypse or Magneto, and yet here we are. Emma is able to impart hope to Storm, of all people, in a truly heartwarming moment that really hits home. This doesn't feel like a redemption tale for Emma, but rather a realization of how her relationships with the X-men have evolved.
Final Thoughts On Marauders #8
Gerry Duggan continues to do an excellent job steering the ship on Marauders. His scripts are packed with wit and charm to spare, and this issue just has so much heart. He has an incredible grip on Emma especially, which goes so far with me, but leaves room to explore other characters sufficiently. Caselli and Delgado continue to be a match made in heaven, bringing grace and elegance to this book that is simply stunning. Caselli's linework is sharp as hell, and Delgado's colors bring a vibrancy that suits it incredibly well.
Some may be disappointed with the lack of Kate, but I have faith in Duggan to resolve the story with dignity and respect for her character. I have no doubt the Red Queen will live to fight again sooner rather than later. In the meantime, I'm very much looking forward to how the characters deal with her absence and the evolution of the conflict within the Hellfire Trading Company.
The White Queen Reckons With Defeat In Marauders #8
PROS
Wonderful depiction of Emma Frost
The dragon lives!
Some of the best art on any X-book these days
Emma's growth as a character
CONS
Missing Red Queen Kate for now....