On Sunday, February 9th, the Dolby Theatre will host the 92nd annual Oscars. The highly anticipated Oscar nominations are finally up and some nominations are a shoo-in while other categories are a toss-up. Here is the list of nominations and predictions for one of the world's most exciting award shows! This isn't a complete list, however, this only shows the top category predictions.
The Oscars: Best Picture
Ford v Ferrari
The Irishman
Jojo Rabbit
Joker
Little Women
Marriage Story
1917
Once Upon A Time In Hollywood
Parasite
Joker is leading the pack with a total of eleven nominations. This is no surprise considering it had an impressive impact. Critics and the general public were in an uproar before Joker even came out. Todd Philips expertly told an incredible story about mental health and sparked up debates about society today.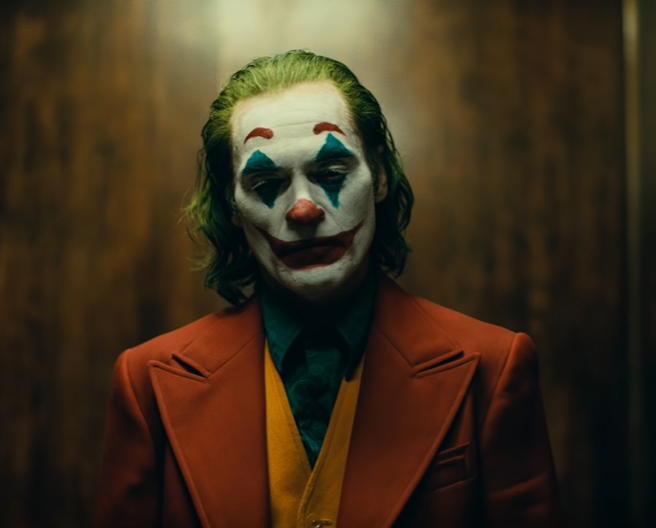 Despite the stark contrast with Joker, 1917 was a heartfelt story about two British soldiers during World War. The race against time to save 1,600 men put the audience on edge. The high stakes and gut-wrenching tale of violence make it a great contender to win against Joker.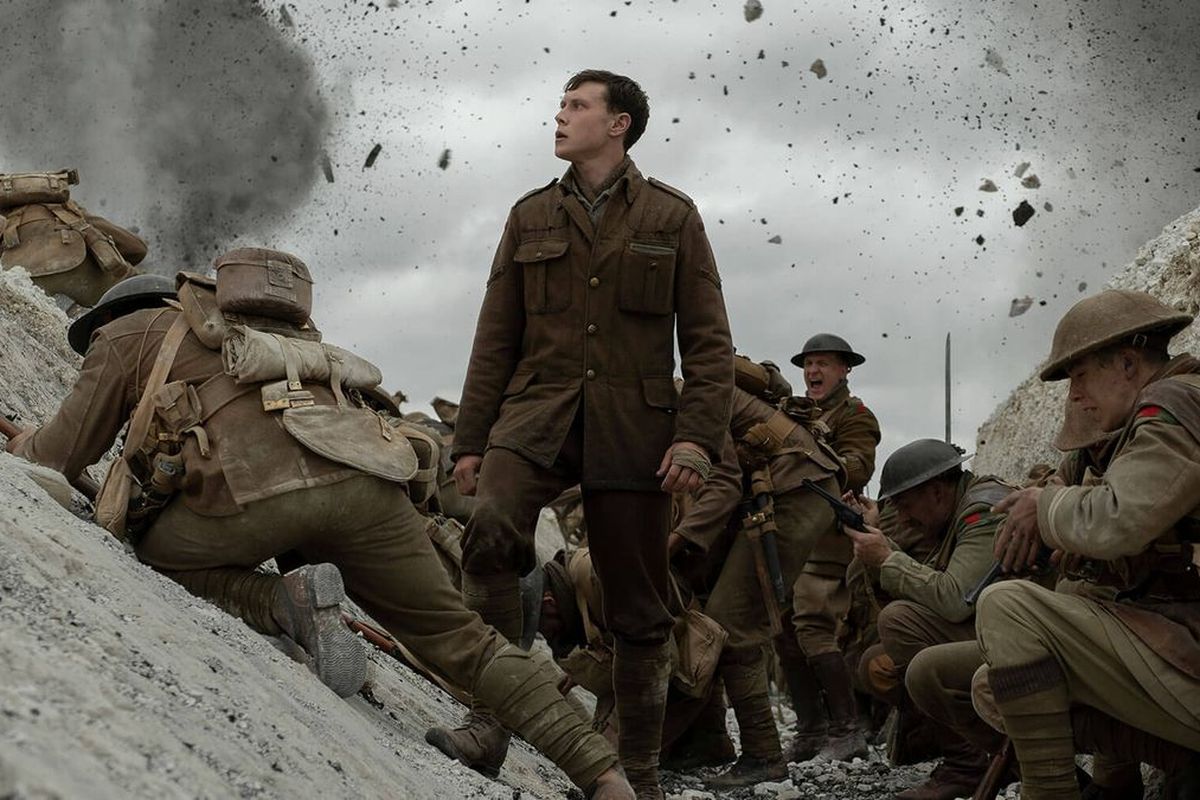 Parasite is a unique film about the class system. It's funny, gripping, and horrifying. Director Bong Joon Ho challenged the audience to watch more foreign films that require subtitles. Parasite is a breath of fresh air from the typical Oscar film. Nonetheless, this, along with the incredible directing and cast, could make Parasite win Best Picture.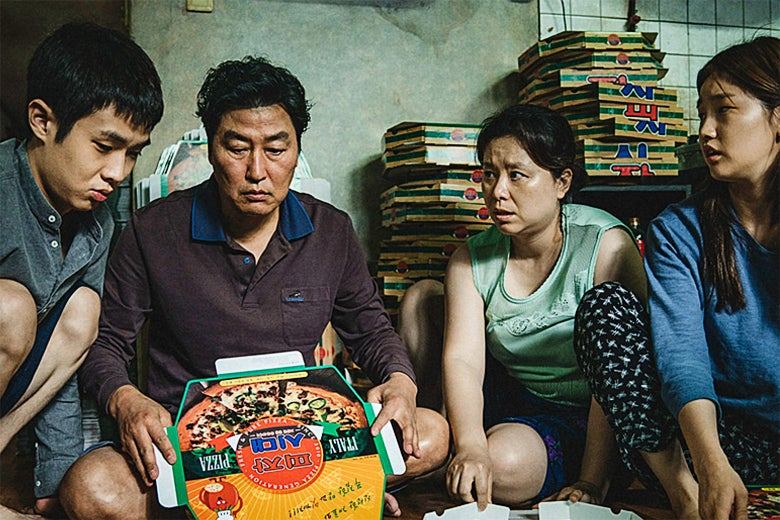 The Oscars: Best Actor
Antonio Banderas, Pain and Glory
Leonardo DiCaprio, Once Upon A Time In Hollywood
Adam Driver, Marriage Story
Joaquin Phoenix, Joker
Jonathan Pryce, The Two Popes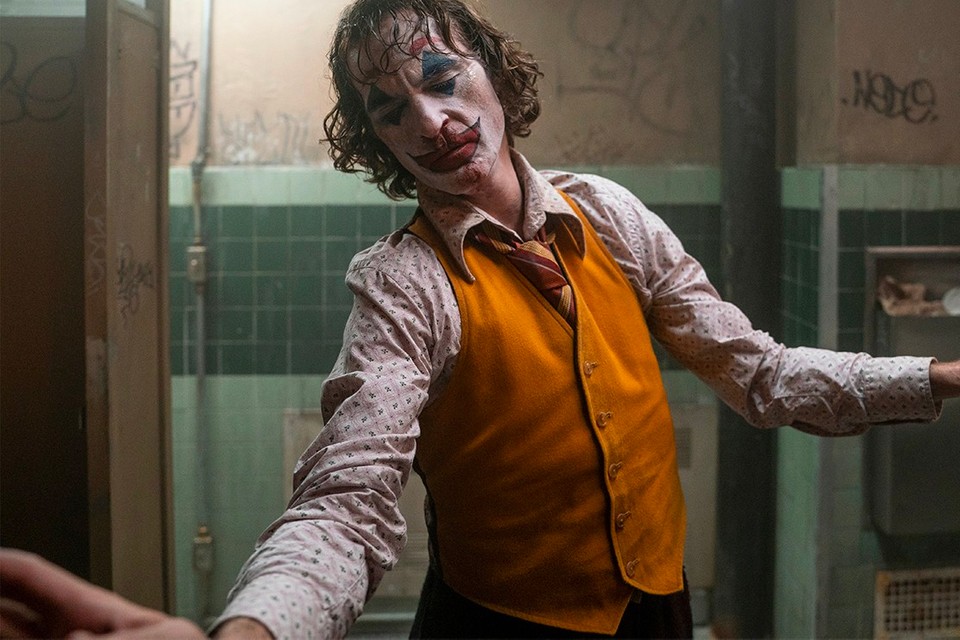 With an immense weight loss, fantastic dancing, and an unsettling laugh, Joaquin Phoenix is almost guaranteed to win Best Actor. He is all anyone could talk about for months. It would be surprising if he didn't win for Joker.
The Oscars: Best Actress
Cynthia Erivo, Harriet
Scarlett Johansson, Marriage Story
Saoirse Ronan, Little Women
Charlize Theron, Bombshell
Renee Zellweger, Judy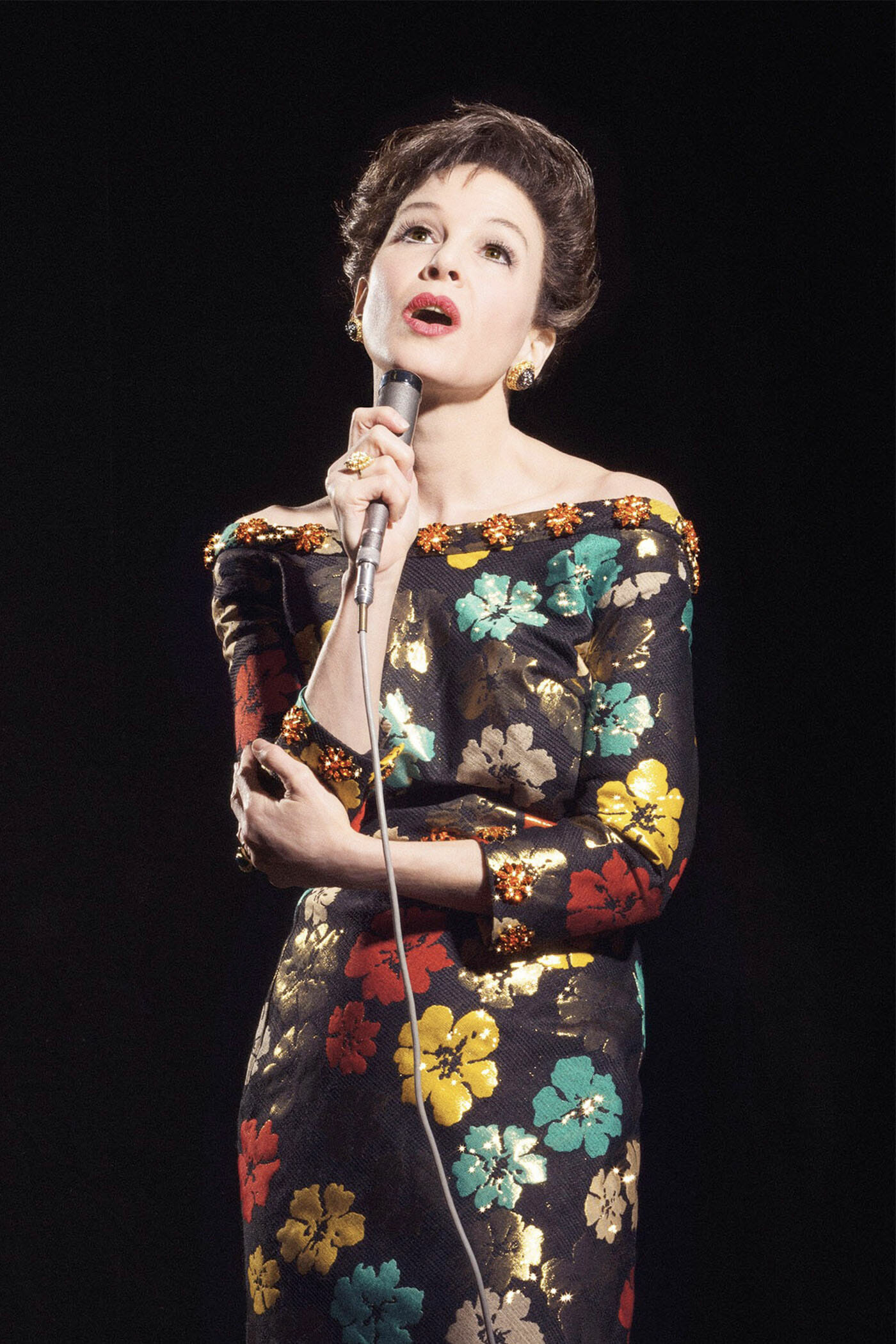 The biopic of the fantastic and adored Judy Garland was performed phenomenally by Renee Zellweger. She was highly convincing and did a great job telling the tragic story of the young star. Many fans of Judy Garland are proud to have this movie in the spotlight. As a result, Renee Zellweger could find herself bringing home the Oscar.
The Oscars: Best Supporting Actor
Tom Hanks, A Beautiful Day in the Neighborhood
Anthony Hopkins, The Two Popes
Al Pacino, The Irishman
Joe Pesci, The Irishman
Brad Pitt, Once Upon A Time In Hollywood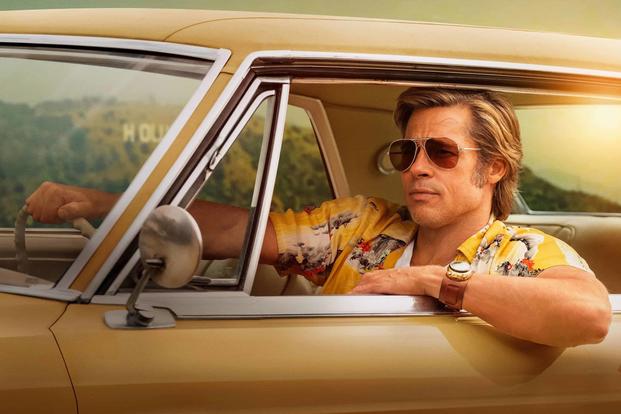 Fighting off members of the Manson family while high on acid is no easy feat. That is to say, Brad Pitt made it look easy in Once Upon A Time In Hollywood. Pitt played Cliff Booth with charm and mystery. It is easy to see why Brad Pitt would be the one to take home the Oscar.
The Oscars: Best Supporting Actress
Kathy Bates, Richard Jewell
Laura Dern, Marriage Story
Scarlett Johannson, Jojo Rabbit
Florence Pugh, Little Women
Margot Robbie, Bombshell
Laura Dern's character, Nora Fanshaw, is the divorce lawyer that gets the ball rolling in Marriage Story. She gets Scarlett Johannson's character, Nicole, to speak up for herself. For instance, Dern delivers a killer monologue about motherhood. She emphasizes the perfect standards that society expects women to fill. Nevertheless, the monologue felt empowering while hitting a sensitive spot, calling women to take control of their lives.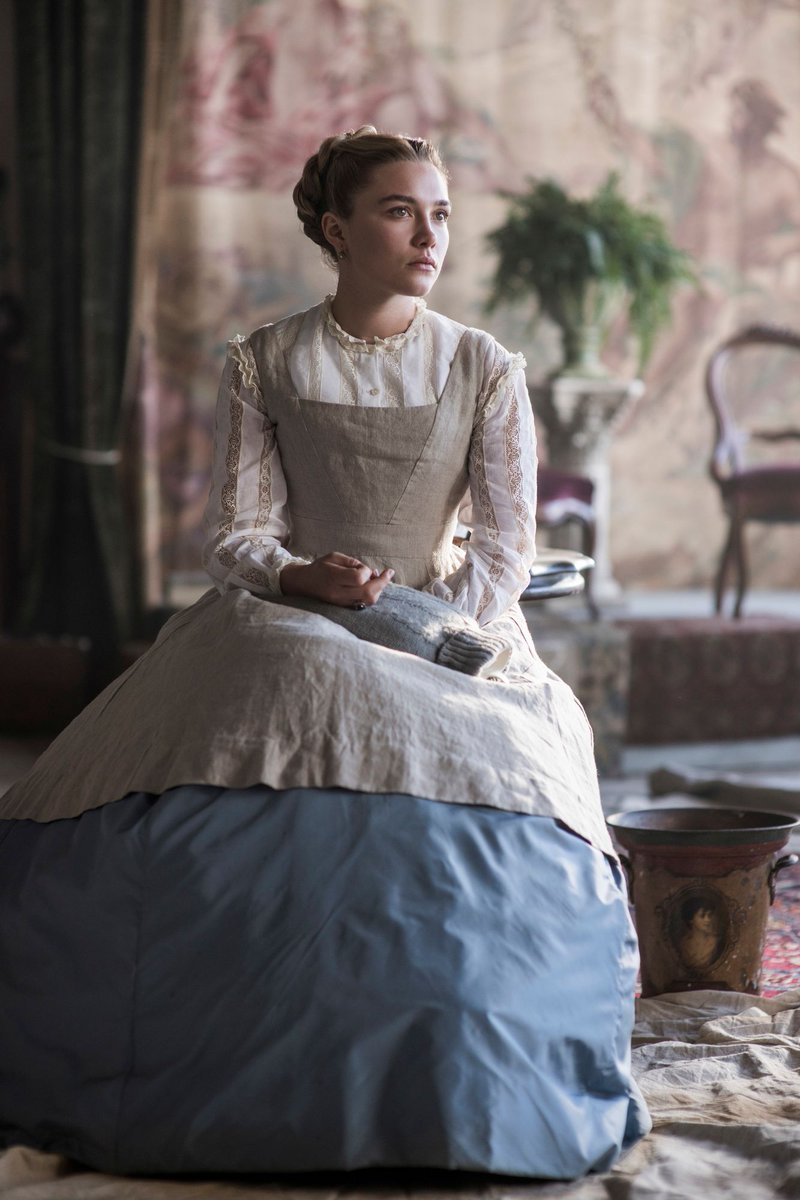 Florence Pugh showed off her impressive acting chops as Amy in Little Women. She starts off as an annoying, immature girl who grows into an intelligent woman. However, Pugh turned Amy from a character the audience couldn't stand into a fan favorite by the end of the film. This glorious example of coming of age could give Laura Dern a run for her money.
The Oscars: Best Director
Martin Scorsese, The Irishman
Todd Phillips, Joker
Sam Mendes, 1917
Quentin Tarantino, Once Upon A Time In Hollywood
Bong Joon Ho, Parasite
All these films feel like they're neck and neck because each film calls for something different (realism, fantasy, historical fiction), and each director delivers. It wouldn't be surprising to see any of these men take home the Oscar for Best Director.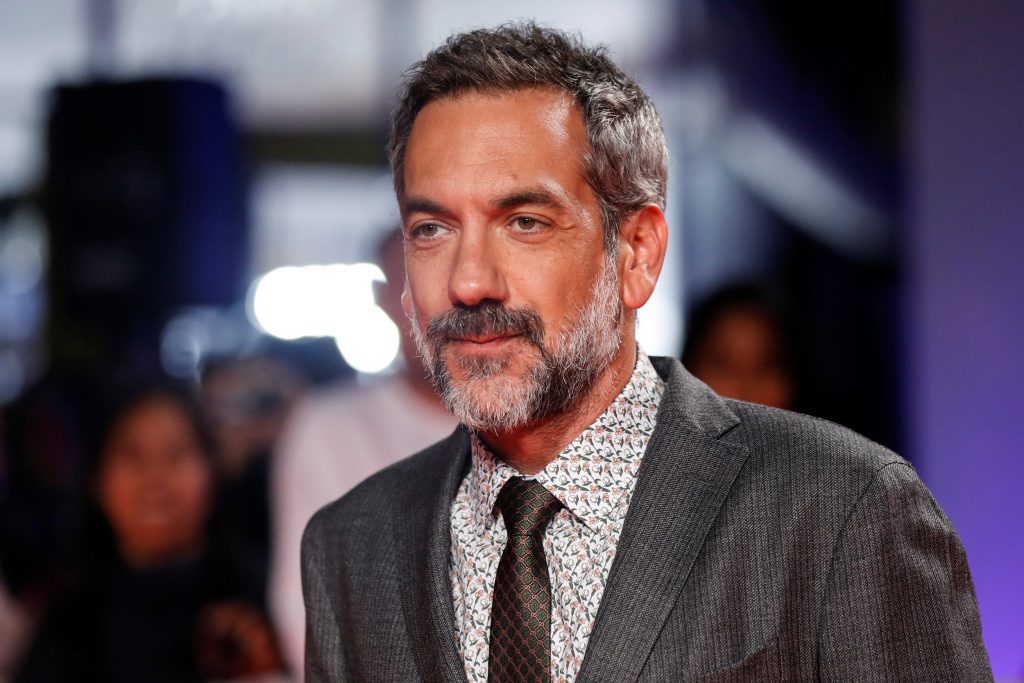 If one had to widdle it down to two contenders, the odds are good for Bong Joon Ho and Todd Philips. Joker and Parasite comment on society and how it fails its citizens. This type of impact could play to their advantage in winning the Oscar.
The Oscars: Best Adapted Screenplay
The Irishman, Steven Zaillian
Jojo Rabbit, Taika Waititi
Joker, Todd Phillips, and Scott Silver
Just Mercy, Destin Daniel Cretton and Andrew Lanham
Little Women, Greta Gerwig
The Two Popes, Anthony McCarten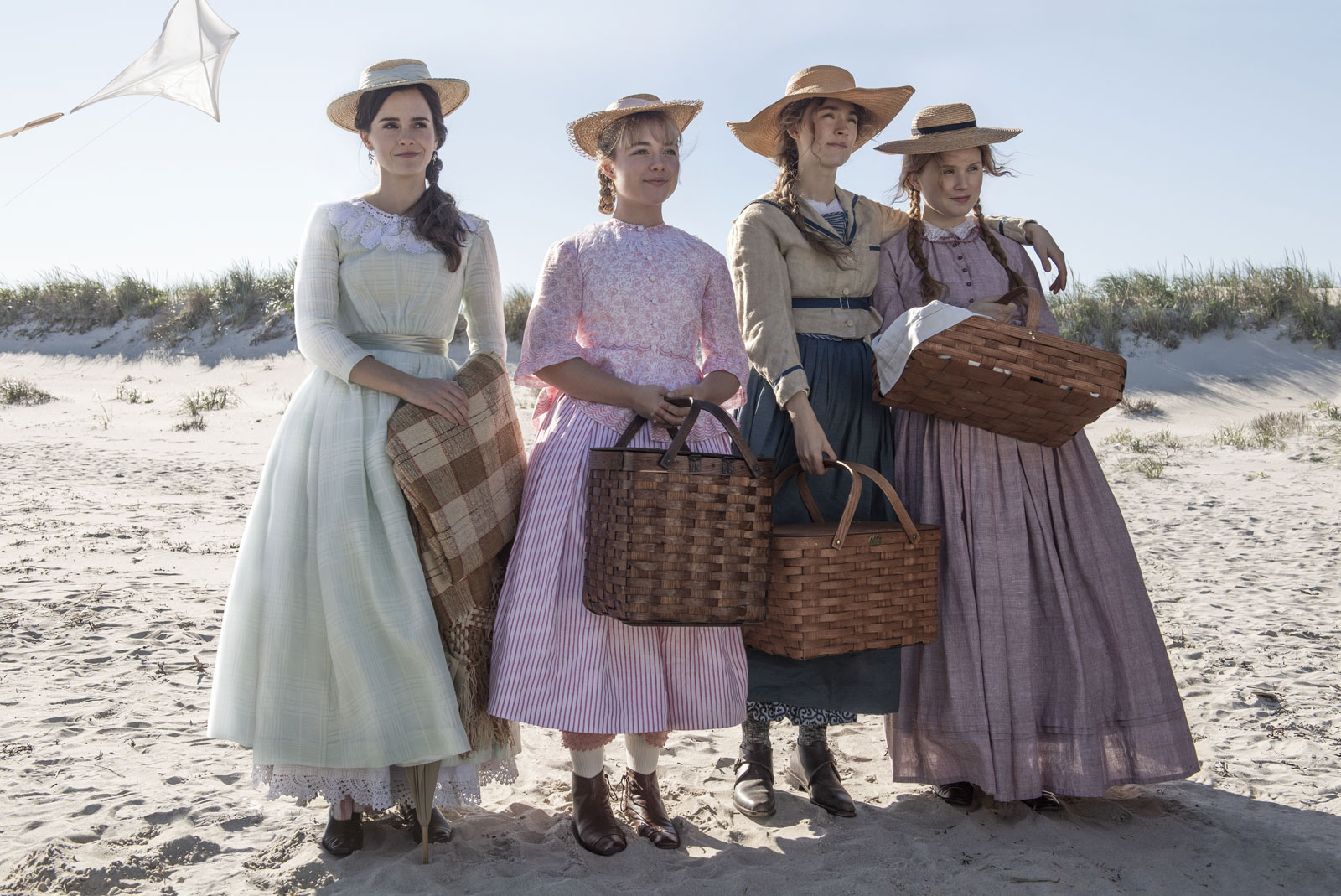 Greta Gerwig stayed true to the original 1868 Little Women book. As a result of that, an amazing movie was made. Her thoughtfully chosen cast delivered their lines and acted in a way that felt true to the original characters. Gerwig has proven that she has a keen eye for detail. She knows how to bring a story to life and make the audience fall in love with the characters. Plus Gerwig took her time telling the story of each sister which made the narrative feel important.
The Oscars: Best Original Screenplay
Knives Out, Rian Johnson
Marriage Story, Noah Baumbach
1917, Sam Mendes and Krysty Wilson-Cairns
Once Upon A Time In Hollywood, Quentin Tarantino
Parasite, Bong Joon Ho and Jin Won Han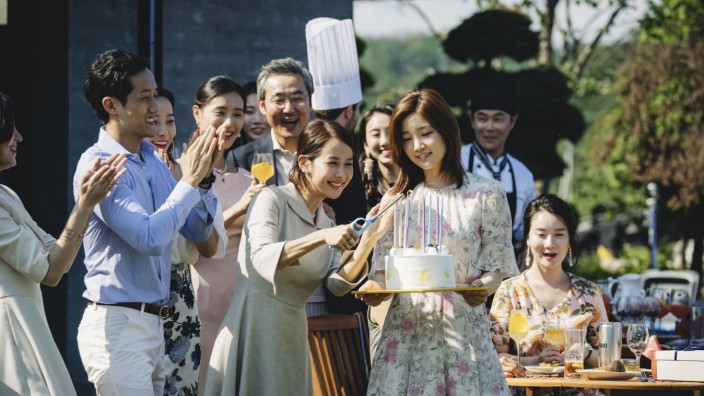 Bong Joon Ho and Jin Won Han worked together to make Parasite the uneasy thriller that it was. Bong had worked as a tutor to a wealthy family in his 20's and as a result, the experience turned into a film (lucky for us).
The Oscars: Best Cinematography
The Irishman, Rodrigo Prieto
Joker, Lawrence Sher
The Lighthouse, Jarin Blaschke
1917, Roger Deakins
Once Upon A Time In Hollywood, Robert Richardson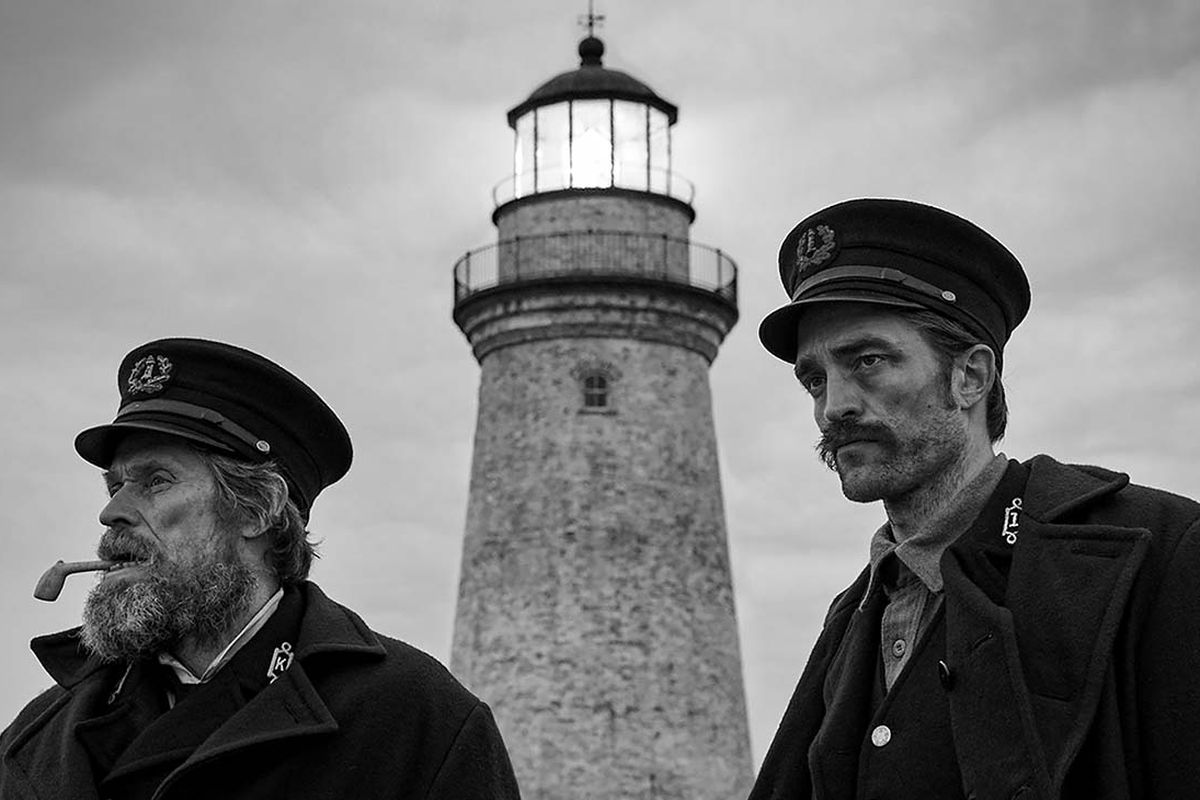 The Lighthouse used black and white film shot with a 1.19:1 aspect ratio. This was done to give a narrow, claustrophobic feel to the film. So, the audience was lead to feel just as isolated as the characters. The Lighthouse is extremely tough to beat in this category.
The Oscars: Best Original Score
Joker, Hildur Guðnadóttir
Little Women, Alexandre Desplat
Marriage Story, Randy Newman
1917, Thomas Newman
Star Wars: The Rise of Skywalker, John Williams
The King, Nicholas Britell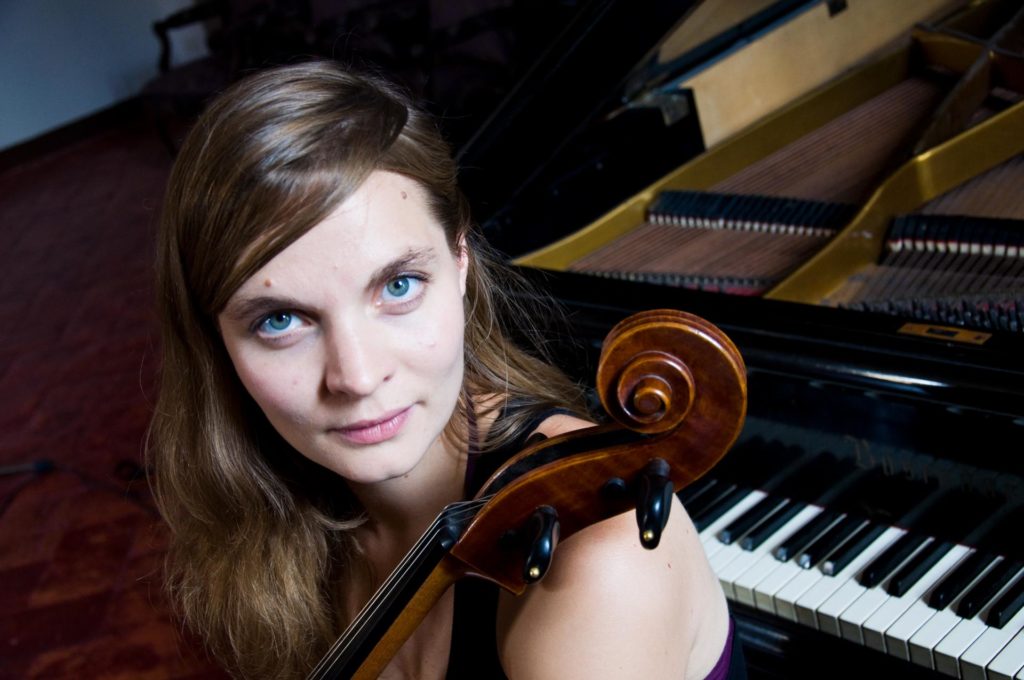 Hildur Guðnadóttir's haunting cello accompanying Joaquin Phoenix's dancing is memorable and chilling. Her composition in Joker is part of what made the movie as gritty as it was. And it's impressive and definitely Oscar-worthy.
The Oscars: Best Makeup & Hair
Bombshell, Kazu Hiro, Anne Morgan, and Vivian Baker
Joker, Nicki Ledermann, and Kay Georgiou
Judy, Jeremy Woodhead
Maleficent: Mistress of Evil, Paul Gooch, Arjen Tuiten and David White
1917, Naomi Donne, Tristan Versluis and Rebecca Cole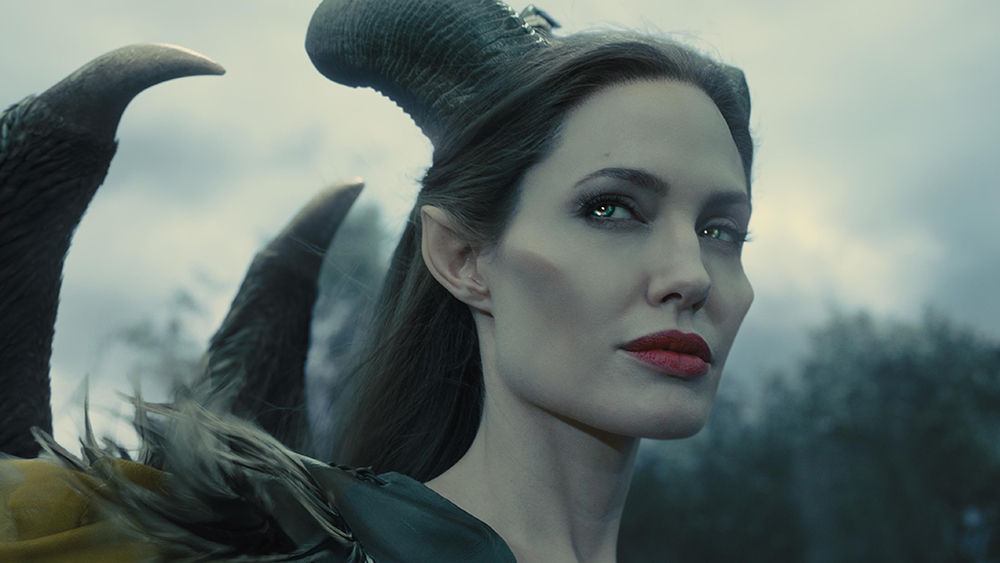 Bombshell and Maleficent used some pretty impressive prosthetics. Bombshell was more of a subtle transformation turning Charlize Theron into Megyn Kelly. Maleficent had Angelina Jolie wearing sharp, dramatic prosthetics. However, considering Charlize Theron was almost unrecognizable as Kelly, Bombshell is predicted to come out on top.
The Oscars: Best Costume Design
The Irishman and Sandy Powell, Christopher Peterson
Jojo Rabbit, Mayes C. Rubeo
Joker, Mark Bridges
Little Women, Jacqueline Durran
Once Upon A Time In Hollywood, Arianne Phillips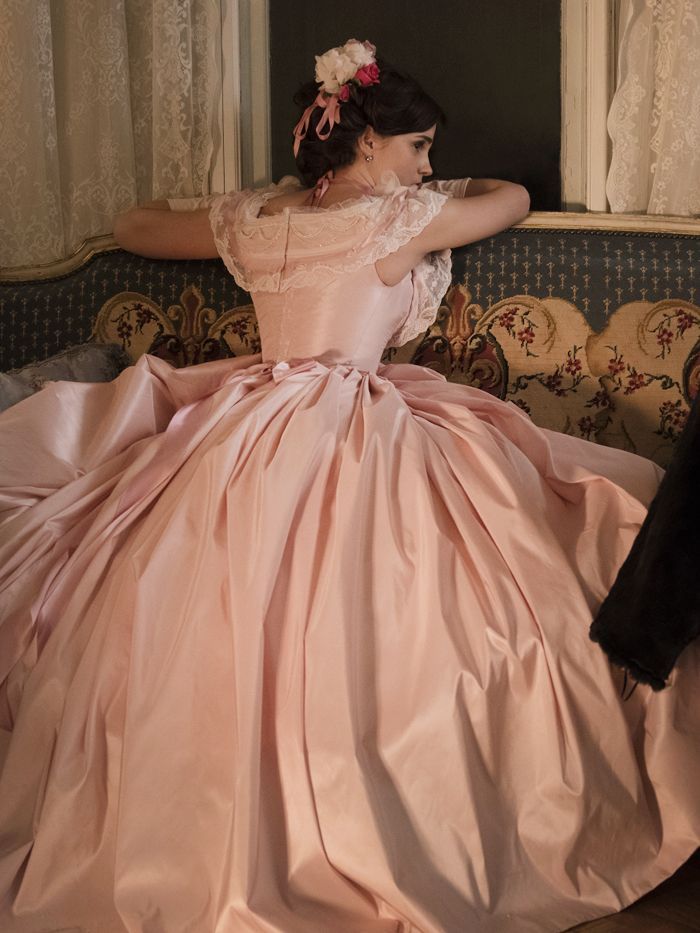 With big, beautiful dresses, simple gloves, and intricate hairpieces, the costumes for Little Women were fantastic! The outfit that Amy wore to paint in was enough to win an Oscar by itself. Clothing was a very important part of telling the characters' stories and Jacqueline Durran didn't disappoint.
The Oscars: Best Visual Effects
Avengers Endgame, Dan DeLeeuw, Russell Earl, Matt Aitken, and Dan Sudick
The Irishman, Pablo Helman, Leandro Estebecorena, Nelson Sepulveda-Fauser, and Stephane Grabli
1917, Guillaume Rocheron, Greg Butler and Dominic Tuohy
The Lion King, Robert Legato, Adam Valdez, Andrew R. Jones, and Elliot Newman
Star Wars: The Rise of Skywalker Roger Guyett, Neal Scanlan, Patrick Tubach and Dominic Tuohy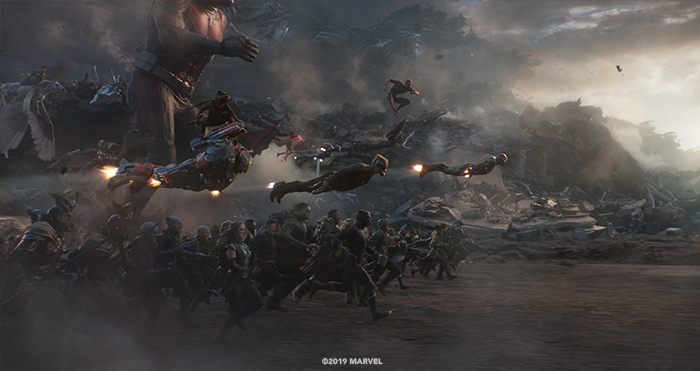 Thanos, all the CGI suits, explosions, and unique worlds put Avengers Endgame on top. The CGI was believable and something audience members couldn't stop talking about for weeks. Nonetheless, The Oscars are always an exciting time for film! Although not perfect, the Oscars certainly are a time to acknowledge all the work many have done to create some incredible films.
But, alas, February 9th can't come fast enough.