It is Marvel Comics' 80th Anniversary. To celebrate, Marvel have come out with a bunch of one-shots of their iconic characters, one being Wolverine. In Wolverine: Exit Wounds we have three unique tales of the mutant never seen before. From being experimented on, making ramen in Japan, and fighting Venom one-on-one, there is a story for every Wolverine fan in this one-shot series.
1. Wolverine: Exit Wounds: "Red In Tooth and Claw"
The beginning story of Wolverine: Exit Wounds is "Red in Tooth and Claw."
Red In Tooth and Claw written by Larry Hama (Wolverine, G.I. Joe), penciled by Scot Eaton (Wolverine, X Men), inked by Sean Parson (Aquaman, Iron Man), and colored by Matt Milla (Wolverine: The Long Night, Ironheart). This story is not about Wolverine, but Weapon X. To turn this man into the perfect weapon, they put him through a controlled environment where he remains forced to fight in the wilderness.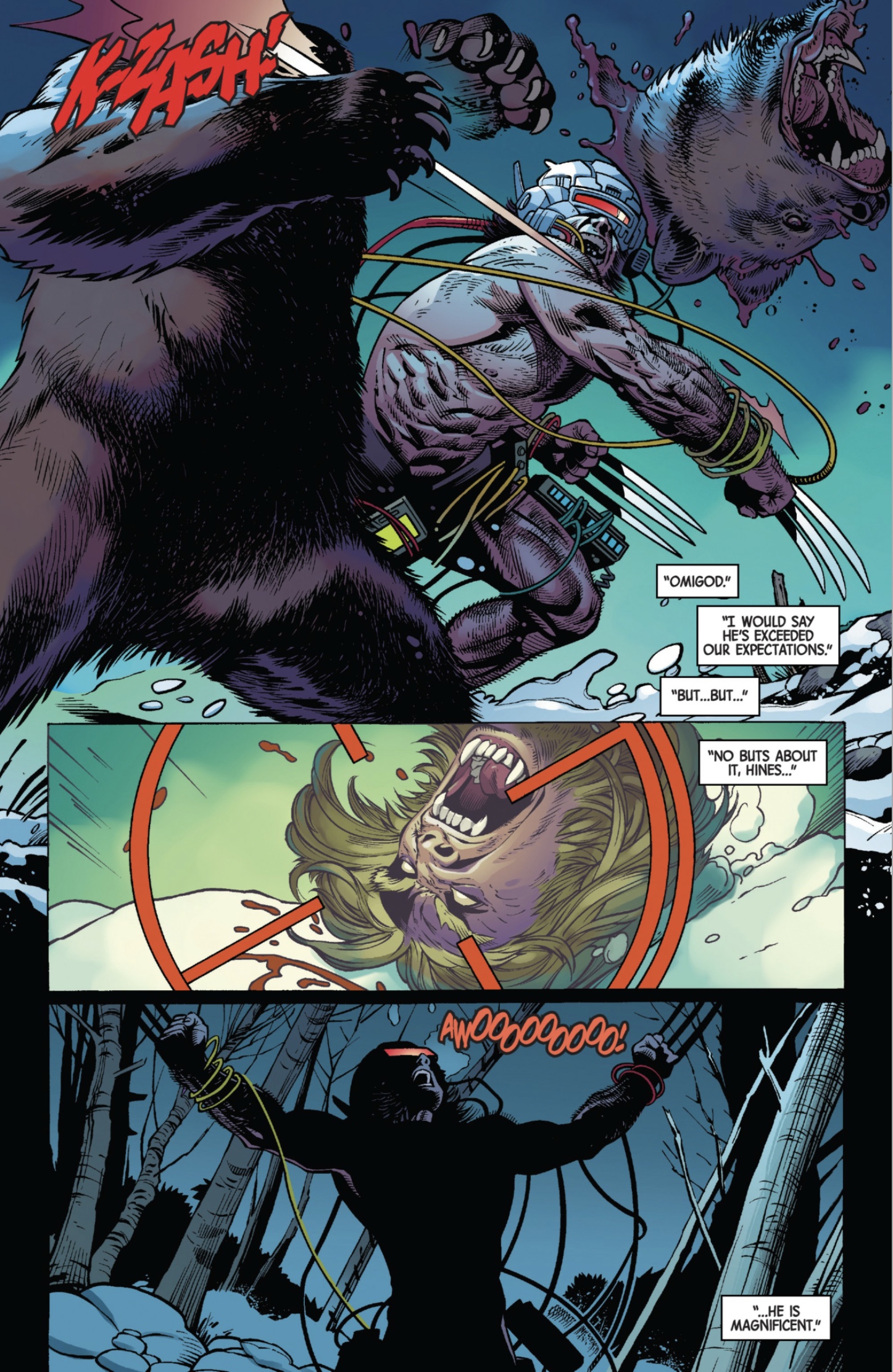 Reading this story brings any original Wolverine fan a blast from the past. Every new and old Wolverine fan alike knows about his path from Logan to Wolverine. However, we don't know the stories inside the lab. This comic has excellent line work and some gruesome animal deaths that feel right at home for any Wolverine comic. And the coloring has a very bright pallet that goes well with the story and the penciling.
2. Wolverine: Exit Wounds: "Aftermath"
In the second story of this one-shot, we have "Aftermath."
This short story is by writer Chris Claremont (X-Men Days of Future Past), artist Salvador Larroca (Star Wars), and colorist Val Staples (Deadpool: Assassin). Taking part in Japan, we have Logan, Kitty Pryde, and Yukio going to the home of a family Logan knows. From making homemade ramen, beating local thugs, and trying to steal recipes, we have a unique Wolverine story in our hands.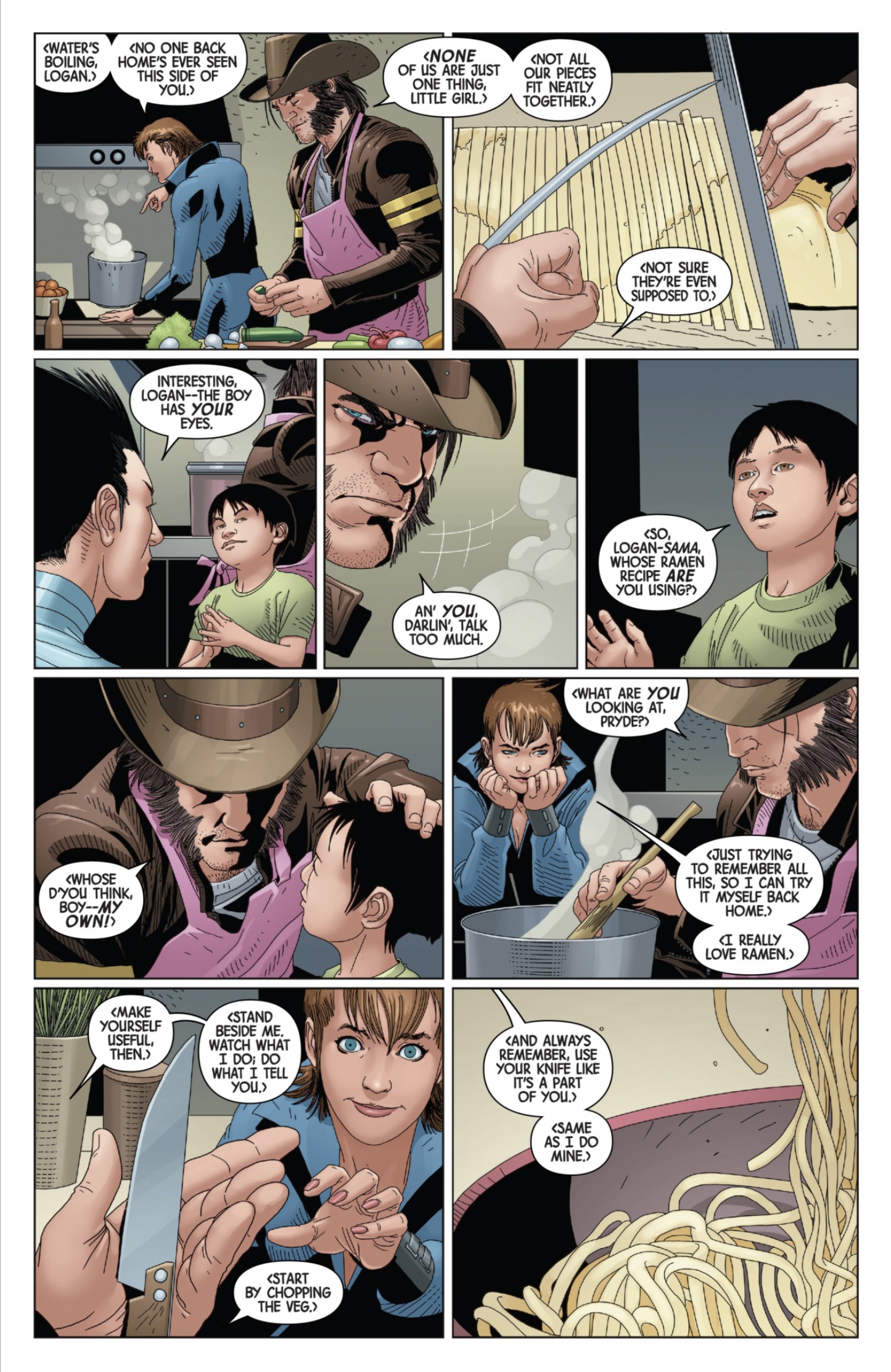 This story is a lot of fun and it shows who Logan was before the X-Men. While there is obviously a fight scene (because it is Wolverine) this shows a side of him we do not see a lot in other comics. The art of "Aftermath" is a fun style, reminiscent of 80s X-Men comics.
3. Wolverine: Exit Wounds: "Logan"
The closing story of Wolverine: Exit Wounds is appropriately called "Logan."
It was written by Sam Keith (The Maxx) and colored by Ronda Pattison (Godzilla). Somewhere in a South American Swamp, Wolverine has a run in with the Venom a.k.a. Eddie Brock. Will Wolverine win this fight or will Venom have something good to eat?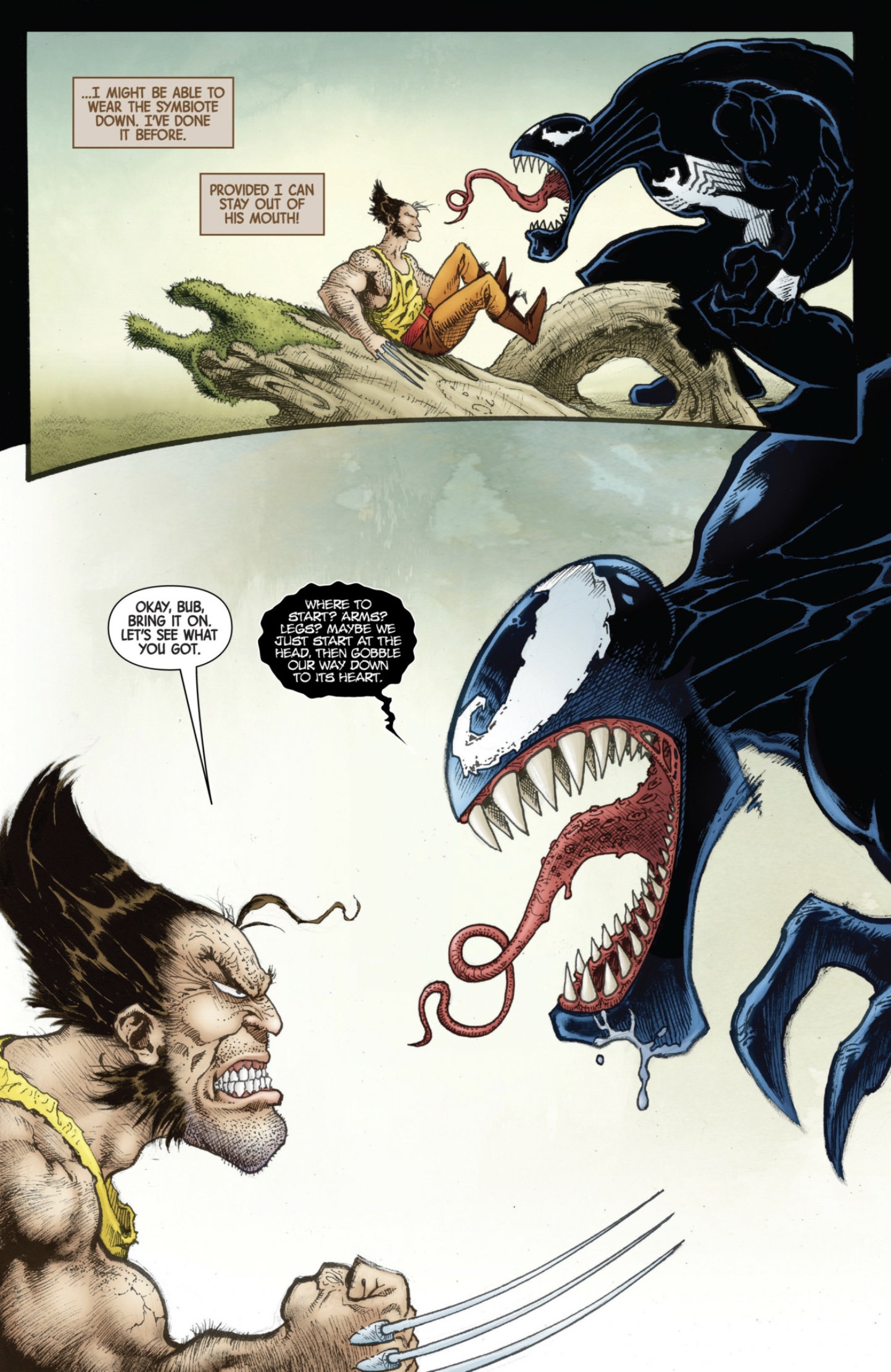 The one aspect that stands out in this issue is that it is done by the one and only Sam Keith, who is most notably known for the Maxx comic series. With the interesting interaction between Venom and Wolverine and the manly masculine art to go with it, this story is definitely worth the read.
Three Entertaining Stories For An Iconic Marvel Comics Character
The Daily Fandom enjoyed Wolverine: Exit Wounds. Having all these iconic artists and writers come together to write great stories and show appreciation for this timeless character is amazing. If you are a Wolverine fan, this is a comic you do not want to miss. Marvel Comics' 80th anniversary is this year. Since the beginning, they have given us great stories and even better characters.
This comic continues to be not only a magnificent read but a love letter to a character that is a favorite to various fans. Something that we appreciate as a Marvel Comics fan is a letter from Stan's Soapbox from November 1968. It is a heartwarming read and continues to be very relevant to the times we are living in now. So, thank you Marvel Comics and Stan Lee for all the amazing stories and characters you brought millions of your fans.