With the recent but obvious box office success of the latest Avengers installment, it's clear the science fiction genre is a force to be reckoned with. With this being said, it's easy to forget the people who aided in building the science fiction fandom into what it is today.
For this, we can thank actors like Leonard Nimoy, Nathan Fillion, Gillian Anderson, Rod Serling, and many more who've contributed to science fiction. Lest we forget the writers behind such quintessential work such as Arthur C. Clark of 2001: A Space Odyssey, Fahrenheit 451's Ray Bradbury, and Neil Gaiman author of American Gods. All essential pillars in the world-building of the science fiction community. But there is still a group who are all but missing from the canon of great sci-fi contributors: Black women.
The Nichelle Nichols Effect
Black women have acted as the unsung heroes of science fiction for years without getting the recognition they deserve. They broke barriers, tore down intergalactic borders, and jettisoned stereotypes of what is to be Black in sci-fi. Acknowledging science fiction without the iconic Black women who helped build the genre is almost laughable. Black women's existence within science fiction isn't a new concept, it's just one that people have a hard time recalling.
"The representation of Black women or any other non-white women in SF is so painfully small you begin to develop a wonderful knack for remembering that Black or Brown woman you saw or read about however brief it may be."

Chardine Taylor-Stone Where are The Black Women in Science Fiction
Black women in sci-fi are the physical embodiment of mythical creatures. Just because you didn't see them, doesn't mean they weren't there.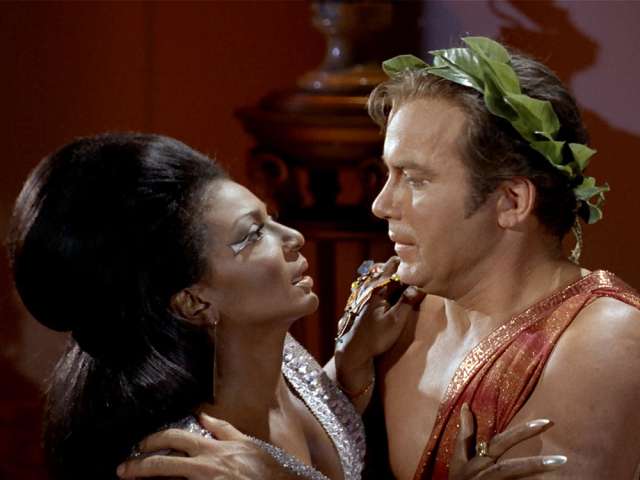 People knew about the science fiction genre but it wasn't considered mainstream until the beginning of the Civil Rights Era. This is when more characters of color were featured on prime time television. During the 1960s, one of the most popular shows to grace NBC was Star Trek. A science-fiction phenomenon that introduced the world to William Shatner, George Takei, 'Live Long and Prosper," and Nichelle Nichols. Nichols played Lt. Nyota Uhura of the U.S.S. Enterprise during her time spent on the show. She would later go on to become a steeple for what Blackness could look like outside of earth's stereotypical roles on race. Brilliant and brave, Nichelle Nichols represented a bright future for Black Americans. She was a representation of where Blackness could go outside of strict white parameters.
"The Kiss That Shocked America"
Not only did Nichols pave the way for Black women in sci-fi; she also helped to obliterate the taboos of interracial relationships. A year before the historic Loving V. Virginia trial, the famous episode entitled "Plato's Stepchildren" would challenge America's views on interracial relationships. When Nichelle Nichols 'Uhura' and William Shatner's "Kirk" share a passionate kiss, they rocked the world. This was the first televised interracial kiss. And it was nothing short of revolutionary, especially considering NBC's hesitancy to run the episode in the first place. Fearful of the backlash they'd receive from southern viewers.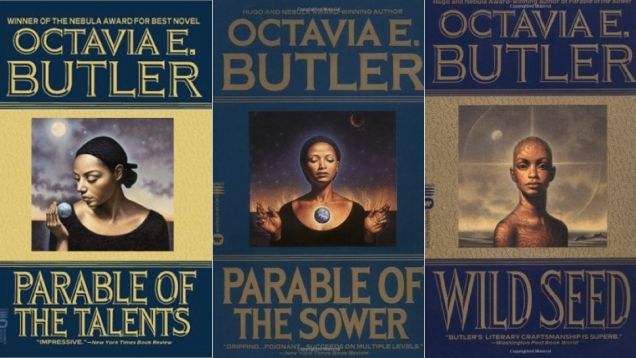 Nonetheless, the episode premiered, and America was on the edge of their seats. Left speechless as a dark-skinned Black woman shared a passionate kiss with Shatner. Nichols received flack for the kiss, and late even thought about leaving the show to pursue a career in theatre. It wasn't until after she received some wise advice from the one and only Dr. Martin Luther King did she decide to stay. This cemented Nichelle Nichols as an icon on mainstream television and put Black women in science fiction on the map.
All Hail, Octavia Butler
Nichelle Nichols helped pave the way for actors in science fiction, but what about those who penned the scripts? And the women who first wrote the stories, where is their accreditation? That's why you can't talk about writers in science fiction without mentioning Octavia Butler. Born June 22, 1947, Octavia Butler is a renowned sci-fi writer whose work has been praised and emulated by many. She is the recipient for a litany of awards; some being both the Hugo and Nebula awards for her novel of short stories Bloodchild. She is also the first Black woman to receive a MacArthur Fellowship, otherwise known as the "genius" grant. The author of Fledgling, Kindred, and the Parable series; Butler has proven herself a giant of excellency in the science fiction genre. And even more so for sci-fi writers.
The Afrofuturist?
Overshadowed for that of her white male counterparts, Butlers' work is groundbreaking. She has addressed racism, disability, poverty, justice, and war & peace. She introduces ideas of male gestation host, plant-like creatures that colonize earth, and an empathetic story of incest. Her writing transcends both time and space and has the ability to leave you puzzled, afraid, and starved for more. Not only did she revolutionize the science fiction genre, but she also helped put Afrofuturism on the map. Inspiring creatives like Ava DuVernay to adapt her work for TV. And driving women like Ytasha Womack to further the black sci-fi canon with her book Afrofuturism and The World of Black Sci-Fi and Fantasy.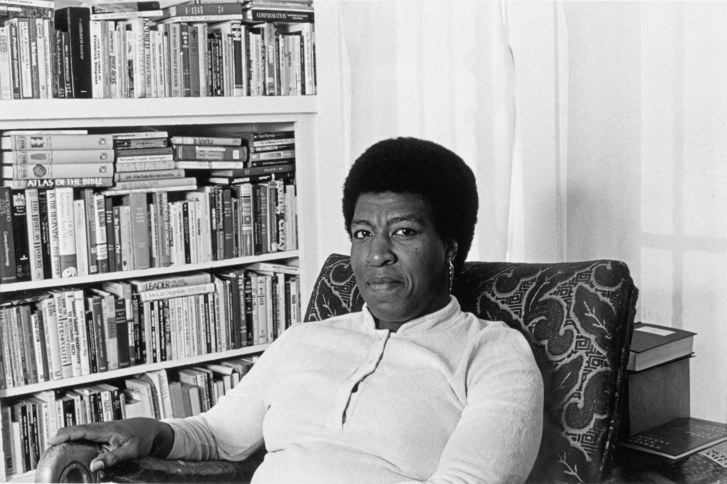 Butler is a prophetic trailblazer for Black women writers in science fiction. Paving the way for writers like fellow 2016 Hugo and Nebula award-winner Nnedi Okorafor with her novel Binti. Tomi Adeyemi, whose sequel her novel Children of Blood and Bone was recently released. Author Tananarive Due who published a series of novels; one of her most famous being My Soul to Keep. N.K Jeminsin, a Locus Award winner for the best novel The Hundred Thousand Kingdoms. Karen Lord penwoman behind The Best of All Possible Worlds a novel with striking relevance of our current global climate. And
Where Do We Go From Here?
We've seen the footprints these women are leaving in time, and they're enormous. Women like Nichelle Nichols and Octavia Butler are goliaths in the science fiction genre, and just as importantly they're originals. Their contributions have opened doors for a number of actresses. Regina King whose taken on and conquered Watchmen, a famous DC comic book.
Sonequa Martin-Green's former zombie slayer turned captain of the U.S.S. Discovery, taking fans boldly where no man has gone before. Another Walking Dead star Danai Gurira whose lent her fighting skills to the blockbuster hit Black Panther. Letitia Wright, the embodiment of Black girl magic and Black girl rage in both Black Panther and Black Mirror. Thandie Newton stars as Maeve Millay, the robot on a mission for personhood on HBO's WestWorld. But the list goes on. Lashana Lynch, Lupita Nyongo, and Lena Waithe aren't the only ones who've embraced the new wave of black women in sci-fi.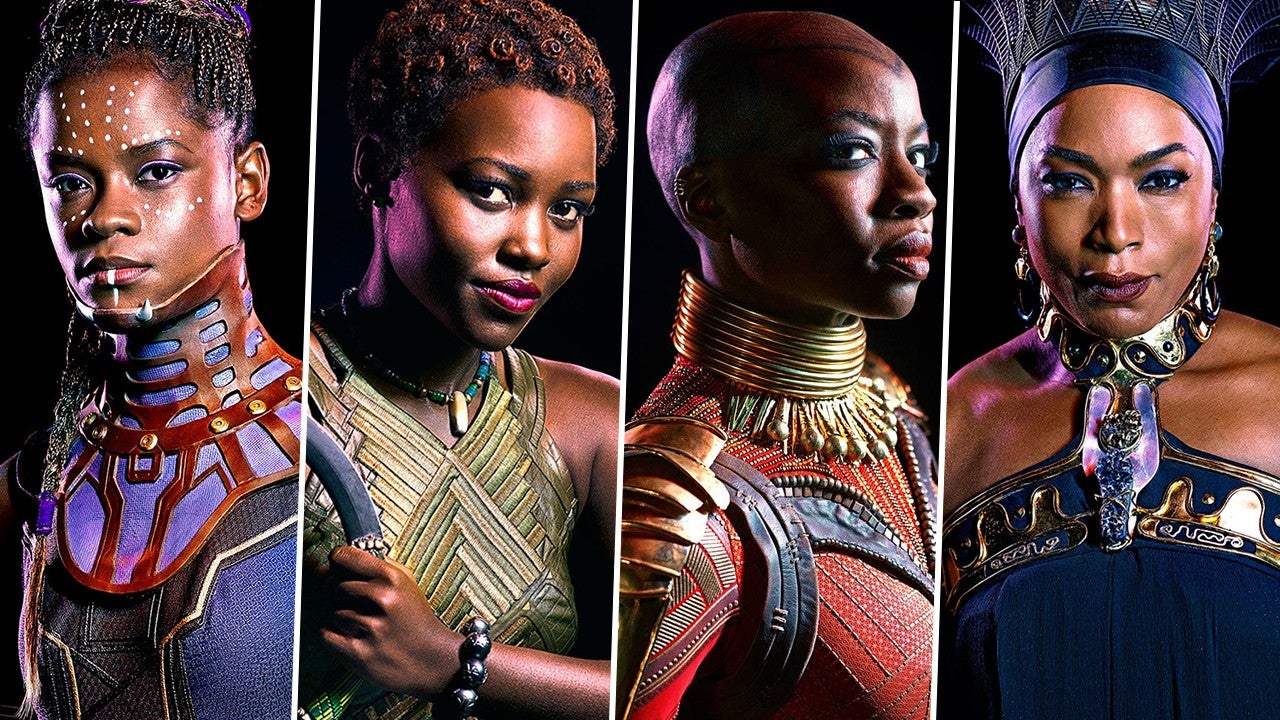 Writers, producers, directors, even scholars are taking on the role of contributing black women in science fiction. But the fight for representation and FUBU (for us, by us roles) aren't enough, not by a long shot. We've seen the impact that Black women have when they get fair representation. Yet there is still this major reluctance to have black women fill these sci-fi roles.
Black women have proven themselves capable of taking on giant monsters, fighting the undead, ruling fictitious nations, and leading revolutions. So where is the opportunity for Black women to prevail in science fiction? In this 'new age' of sci-fi, there needs to be a bigger push for diversity, for inclusion, for representation, and for Black women.