For living as long as he has, Wolverine is not a particularly smart man. One would think the first seventeen times you're controlled by someone else would make you wearier, but no. This is a scenario that feels all too familiar if you've read Old Man Logan before. Wolverine is perhaps the real greatest threat to his friends and family, and that's evidenced here in Wolverine #2, written by Benjamin Percy, drawn by Adam Kubert, colored by Frank Martin, with letters by Cory Petit, and designs by Tom Muller. The cover is also provided by Adam Kubert and Frank Martin.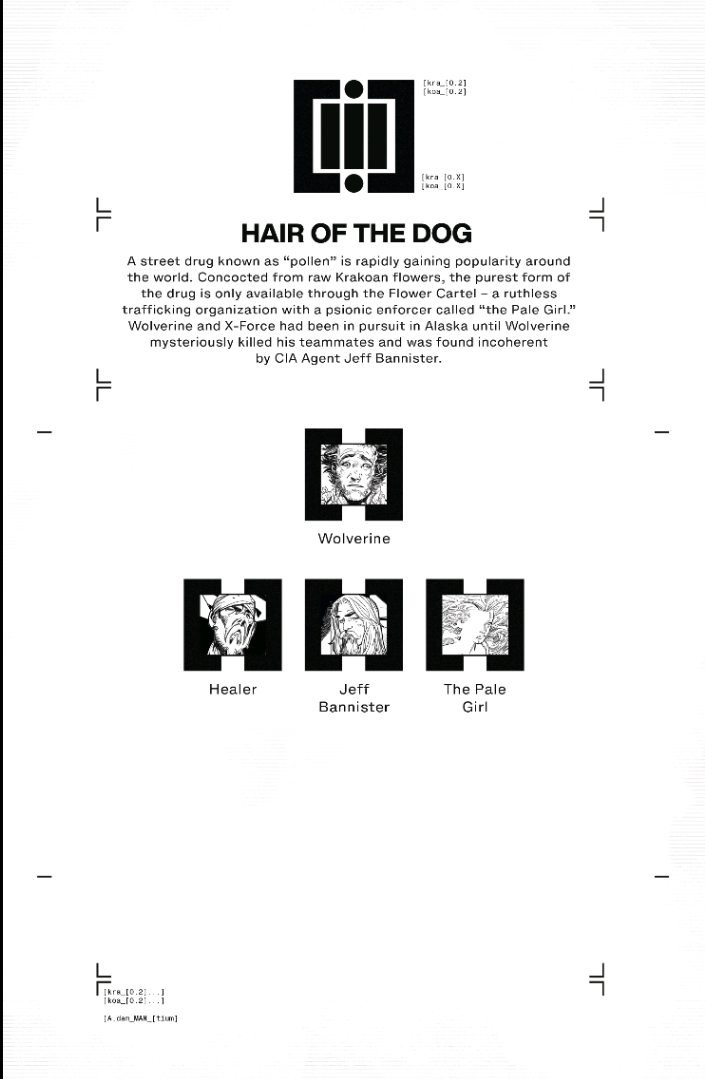 Mystery On The Marauder
One thing that has been of particular enjoyment in the Dawn Of X, is how interconnected the books are. While Wolverine is probably best described as being an extension of X-Force, it still maintains a connection to the other books. As such, Wolverine #2 opens on the Marauder out at sea, showing the team from Marauders. Bishop is the main focus here, as the rest of the team is dumping their cargo overboard. He seems to be the only one not under the spell of this mysterious pale girl that he sees on-board.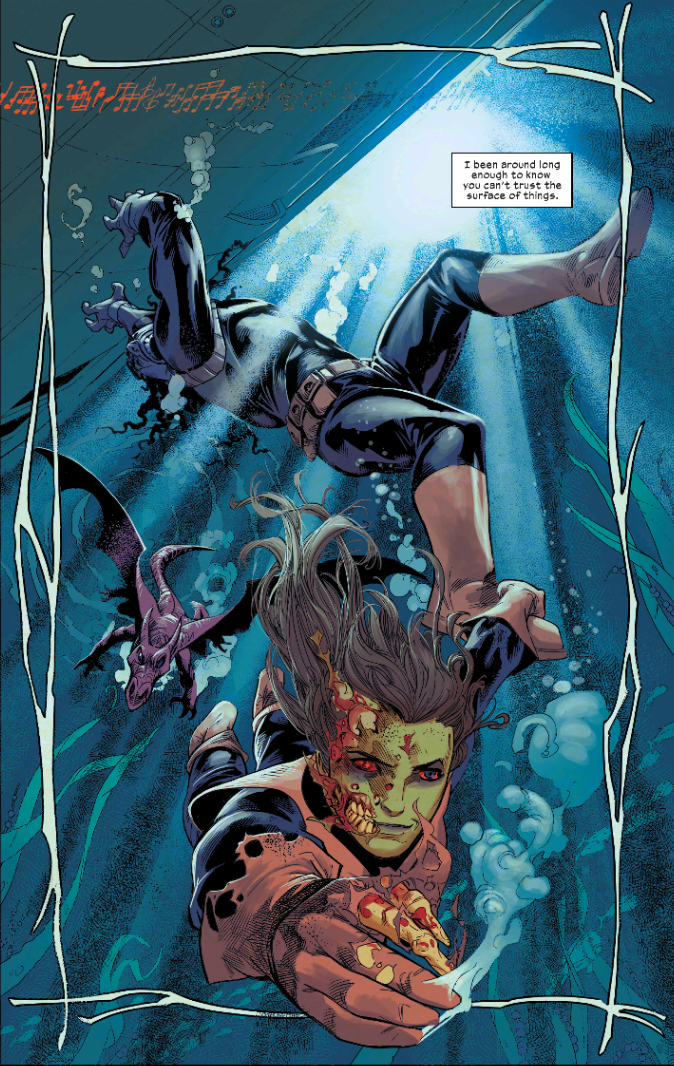 I love how this insanely creepy splash of Kate also plays right into her current fate in Marauders as well, where she drowned. Martin's colors really seal the deal on this being one of the creepiest images in Wolverine #2. The darkness underwater really brings the mysterious and ominous vibe to a crescendo. You can feel the tension as Bishop is dragged down. The way he convulses as he loses air is brilliantly executed.
A Showdown With Old Rivals?
Picking up from the first issue, Wolverine #2 sees Logan come head-to-head with a few old enemies. He wastes no time in throwing down, which is not a great choice. Sabertooth is currently in a pit within Krakoa, being held for his crimes. So readers, of course, know that something is wrong here immediately. Mere moments later, the truth is revealed, and those who he thought were enemies, were actually friends.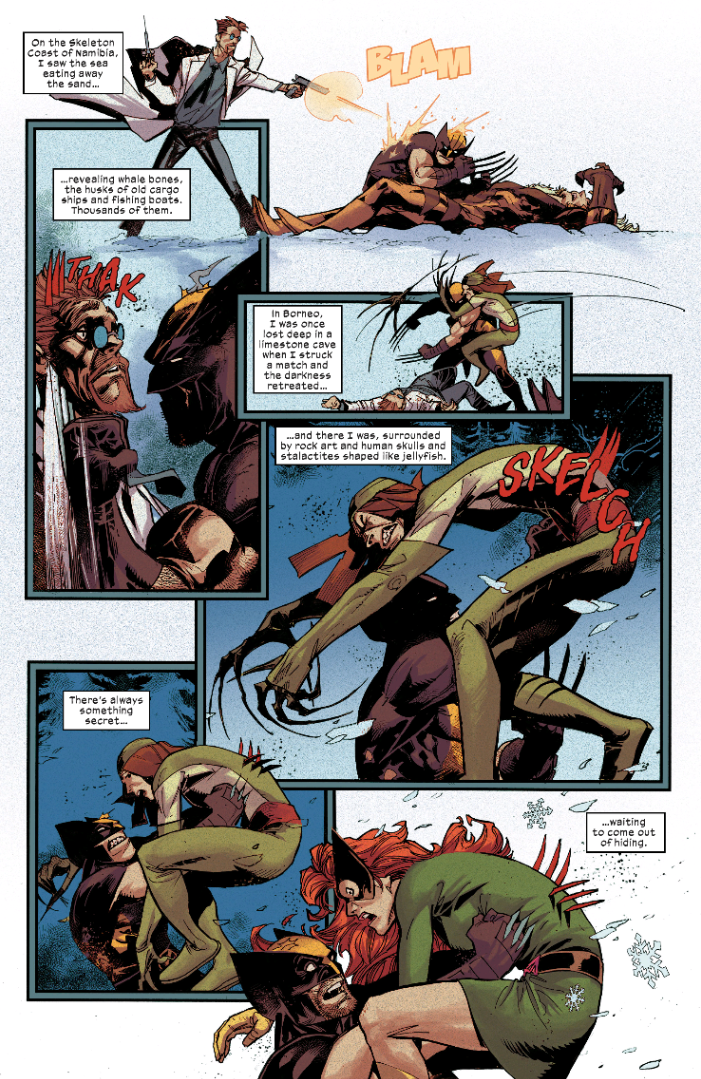 It's Old Man Logan, but with the benefit of resurrection. He may not have to live with the consequences of his friends being dead, but he absolutely has to live with the knowledge that he ripped them apart with his bare hands. The sudden realization as Deathstrike changes to Jean is excellent. The change in Logan's expression of rage to astonishment is harrowing.
Is It A Nightmare?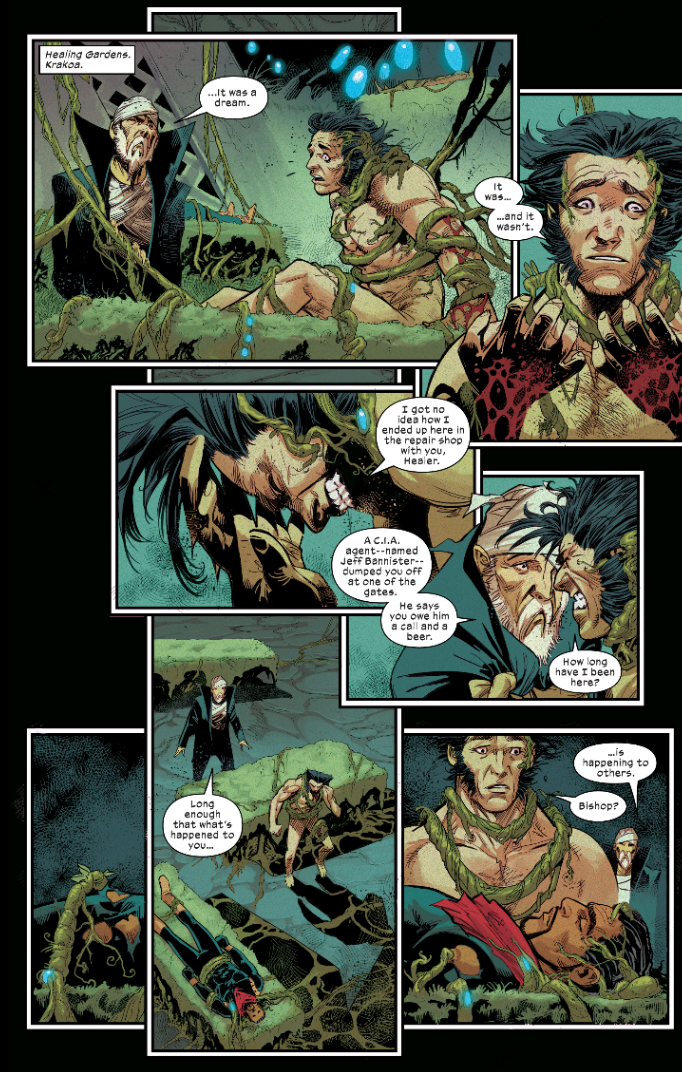 I began to question at this point in Wolverine #2 if anything of this was actually real. It's been made pretty clear by this page that what has befallen Logan and Bishop is indeed real, and they're being played by someone. It's incredibly surreal, to say the least, but I love the mood that Percy, Kubert, and Martin have maintained throughout the issue. It feels closer to being a horror story than anything else in the current lineup of X-books.
Who Is The Pale Girl In Wolverine #2?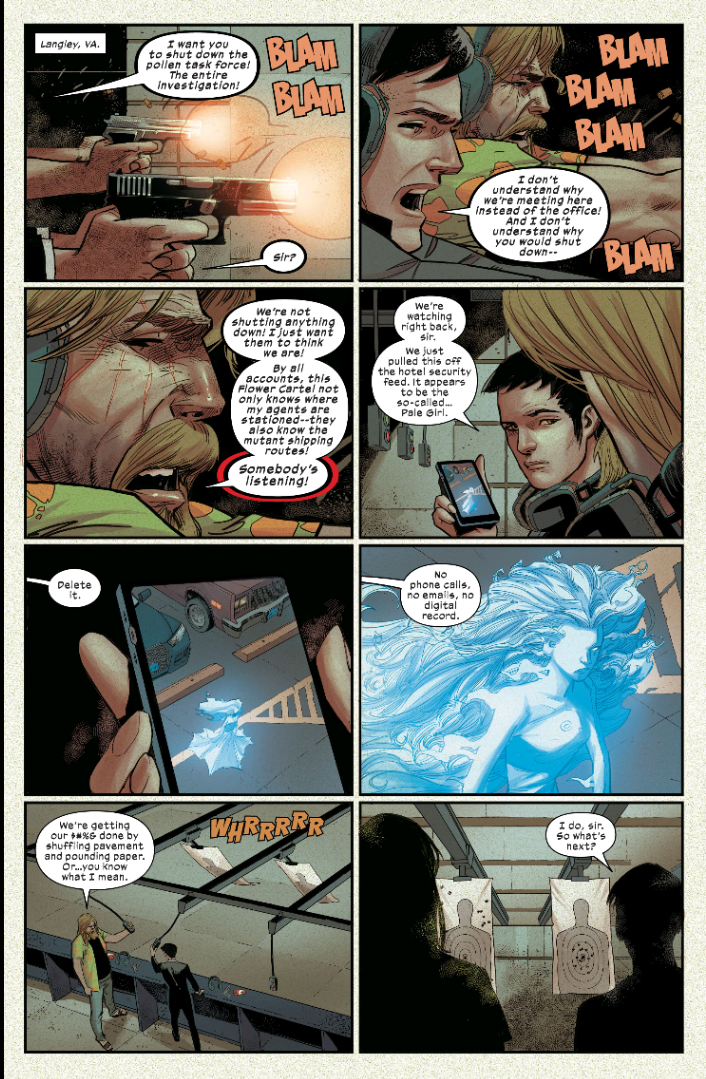 We may only be in the second issue, but already it feels like Percy is playing the long game. There is no information surrounding this pale girl hinting at who she might be or where she's come from. To me, that's the most exciting thing about her. Seeing a new character with no ties to anything arrive on the scene and throw everything into chaos is exhilarating. More pieces of the puzzle for the overarching tapestry that is the Dawn Of X is exactly what I'm here for.
The Art Of Wolverine #2
What an absolute blessing it is to have Adam Kubert drawing this book. I struggle to think of an artist whose take on Wolverine that I enjoy more. Every image is brutal and gritty and totally works for the story Percy is telling. Frank Martin is the best partner-in-crime we could ask for with Kubert. His dark colors bring it all together in such a grim and gorgeous way. Together, they are an unstoppable force of artistic might that is delivering the goods on this book in spades.
Should You Read Wolverine #2?
With two issues in the can on the first solo of the Dawn Of X era, I can confidently say I'm a big fan of where this is going. Tying Wolverine into the other X-books helps reassure the bigger picture is staying intact, while letting Logan off the hinges to do what he does best on his own time, more or less. The action is gripping and the story is perfect for a nice new slice of lore, without being over-complicated or intricate. In short, this is thus far exactly what I would like to be seen in a Wolverine solo and I hope you guys dig it too.
The Hunt For The Pale Girl Begins In Wolverine #2
PROS
Absolutely stunning visuals by a legendary creative team
New plot threads being developed that will fuel the story for the foreseeable future at least
Works great as an ancillary book to X-Force especially
CONS
Aww man, Jean died again