It feels like the end of the fxxking world...
The End of the Fxxxing World is officially here – we talked about the trailer just 36 hours ago on The Daily Fandom. We talked about how stoked we are for the series and what it could bring to Netflix. We even talked about the rebranding of Channel 4 turning it into a Netflix Original. I am sure the UK has seen this series many times considering it came out on October 24th, 2017.
However, Americans are catching on and fast – the reviews are in, and The End of the Fxxxing World is a gem. It is a dark comedy gem, and even better it's only eight episodes and about seventeen minutes each. You spend less than 136 minutes watching this series. It's worth it. This series brings up hard-hitting topics and conversations that I didn't expect from just the trailers. There is a lot more to this series than just what the trailer has shown. I am appreciative of that. Channel 4/Netflix drew you in with the trailer and gave you more than what you thought you were bargaining for.
Love Ain't What It Used To Be
Both James and Alyssa find themselves in a vicious situation. At the beginning of the series, they are drawn together. James wants to murder her or murder a human. He just so chooses her. James has spent his life killing animals, sticking his hand in a deep fryer, and thinking about killing things; people, persons, anything. They meet when Alyssa tells him he sucks at skateboarding; despite having never seen him skate. Alyssa was just being an asshole, you know how Alyssa does.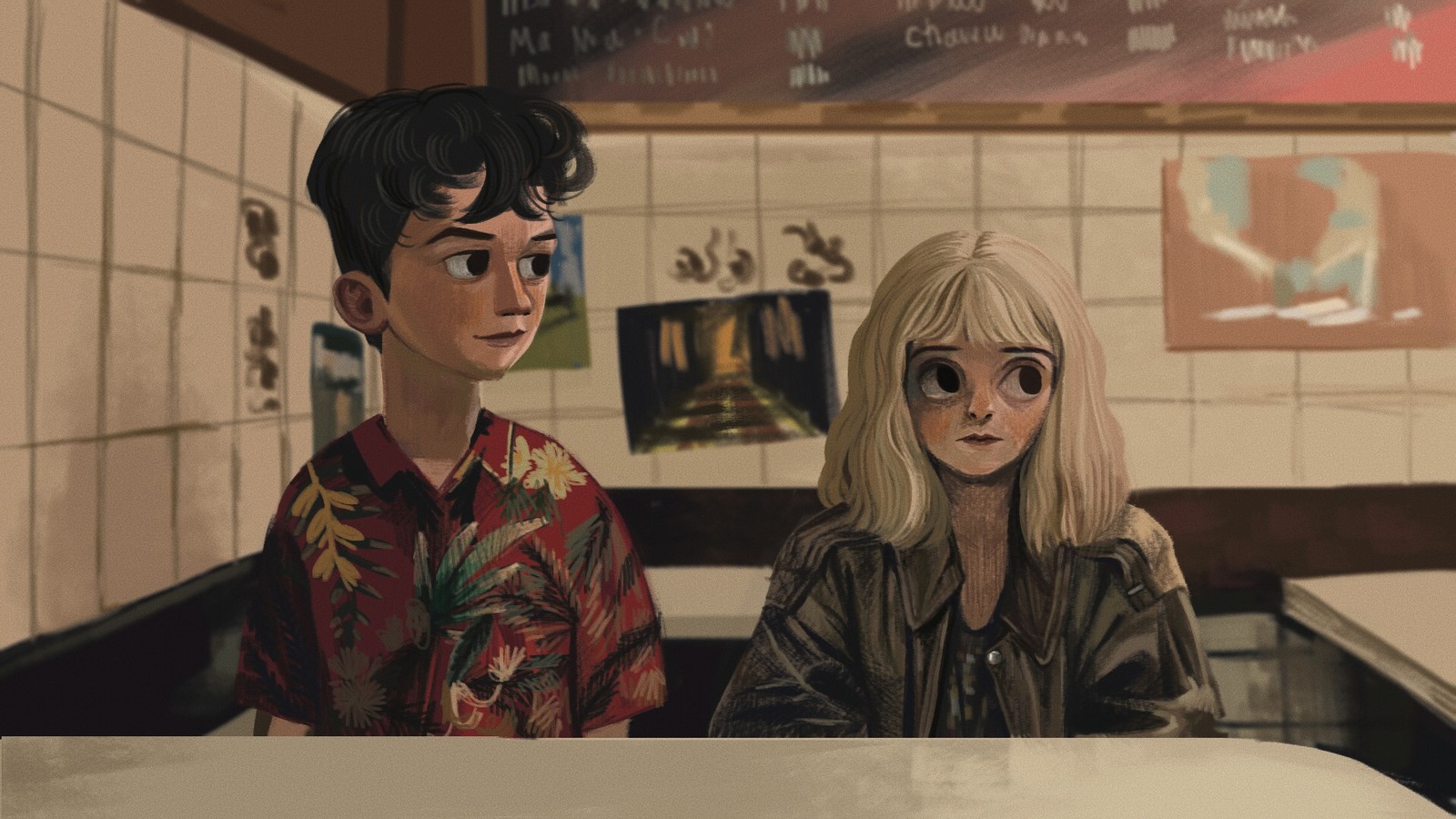 This begins the journey of what James thinks is his destiny. His destiny is to murder a human and prove that he is a psychopath. I mean, in James' case – it seems pretty easy to prove that. Yet, and trust me, he figures out later on after actually doing so that he is not a psychopath. Throughout the series, you can tell Alyssa and James have a mutual something that brings them together.
They reciprocally are crazy as shit, but that is what makes them so pure together. They are not advocating that you should be crazy as shit to fall in love — but when you find someone that matches your craziness, it's a nice feeling. No matter what that crazy implies. The End of the Fxxxing World is somehow about love, finding yourself, and taking an adventure along the way. Amongst a bunch of other topics, themes, and thoughts I had while watching the series.
James
James, the main character is a melancholy human being. His mother committed suicide in front of him while he was feeding the ducks. His father is… well, a father; annoying, but you know how dads are. He spent his childhood killing animals and wondering if he was a psychopath. While James may have psychopath tendencies, he is not an actual psychopath.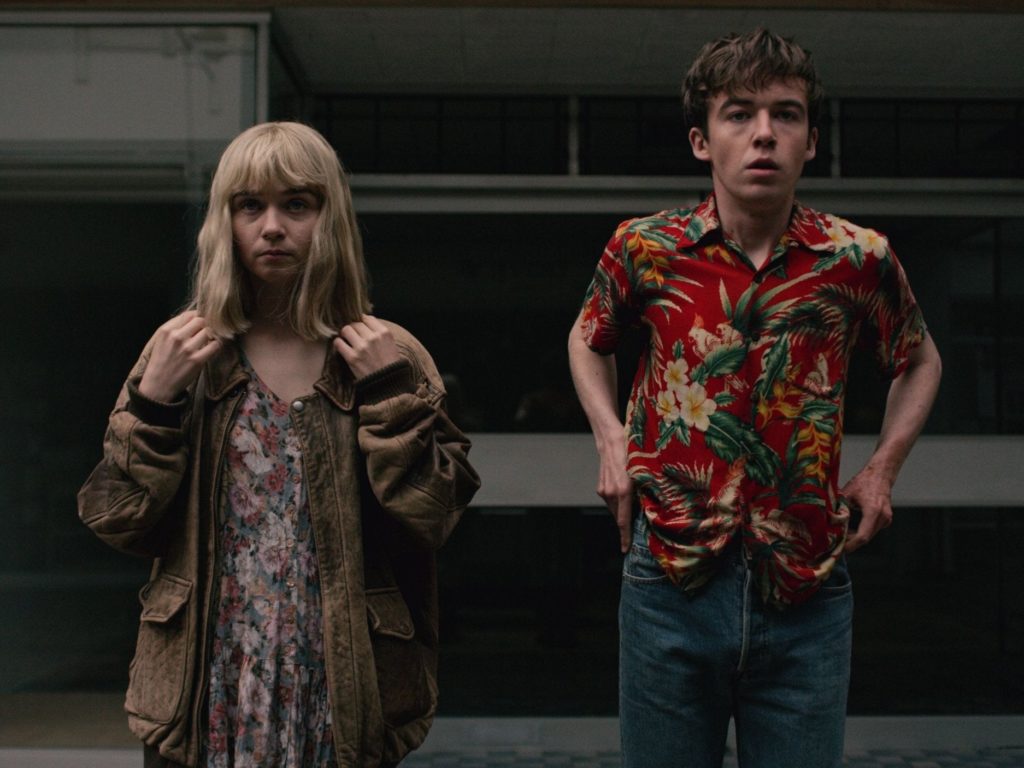 He just really needed something to be. James needed something to feel, and he felt invigorating when he was sticking his hand in deep fryers and killing animals ranging in size. The main character of the series is somewhat of a lost soul in the same way Alyssa is. That is how they connect amongst many other ways.
Alyssa
Alyssa has some issues; one could argue mommy and daddy issues both. Most times she is fine, and others… well, other times she is on edge about everything. Alyssa wants to love someone, something. However, she does not know how to. Based on her past, her relationship with her parents, and her step-dad, she is on edge a lot. She finds someone she could perhaps love inside of James, but James is too fucked up to notice it.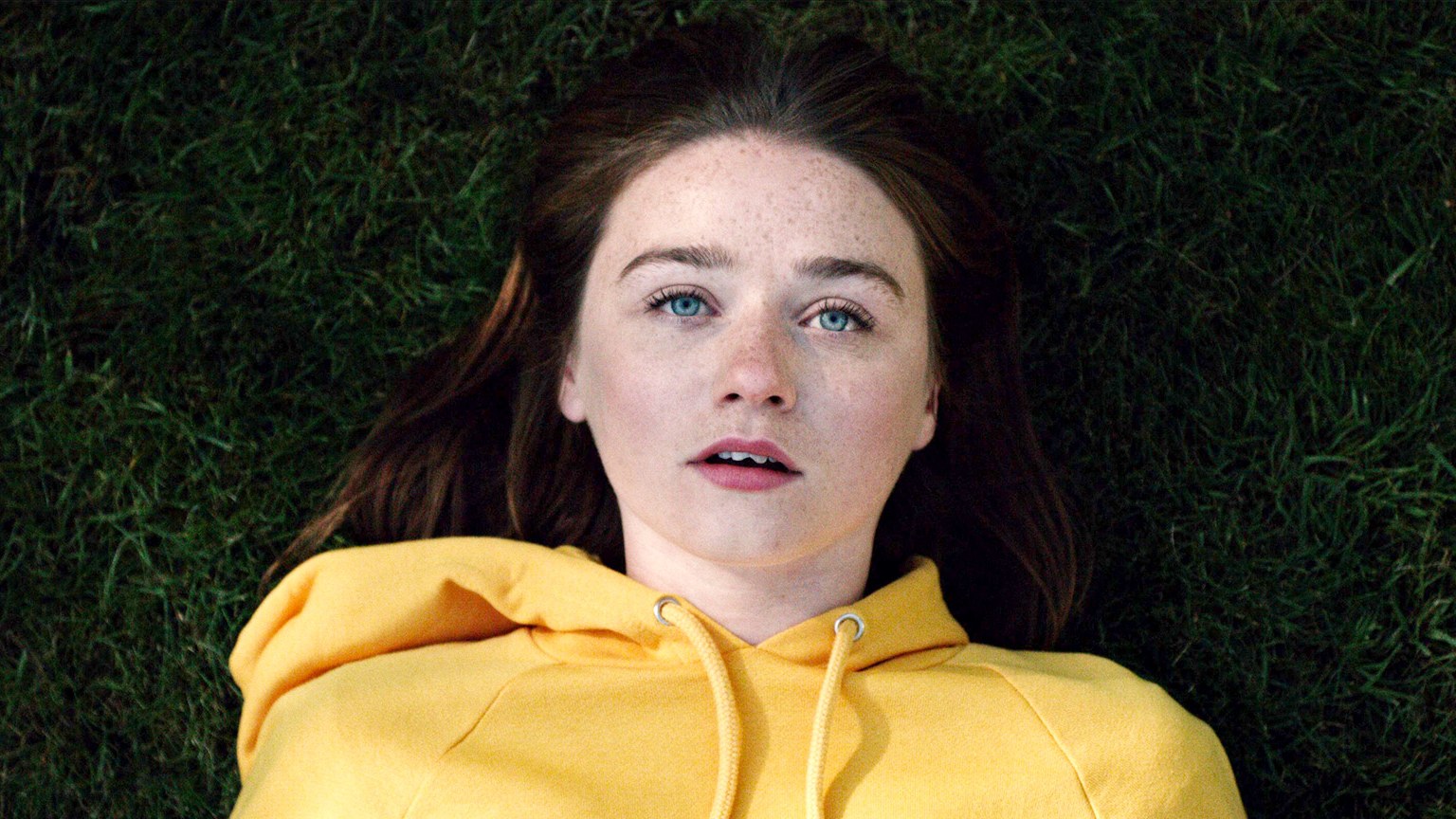 He doesn't even feel anything — his words, not mine. He doesn't really know if she loves him or genuinely likes him. However, James does figure it out at the end of the series and he realizes that she was his protector all along.
Is It Really The End of the Fxxxing World?
The ending is a cliffhanger, and it already has fans asking for more. Everyone wants another season because they want to see what happens to James and Alyssa. Some also say leave it where it lays. It is perfect just as it is with this ending. This is similar to 13 Reasons Why. Fans asked for a second season (even though it didn't really need one) so one is currently in the works.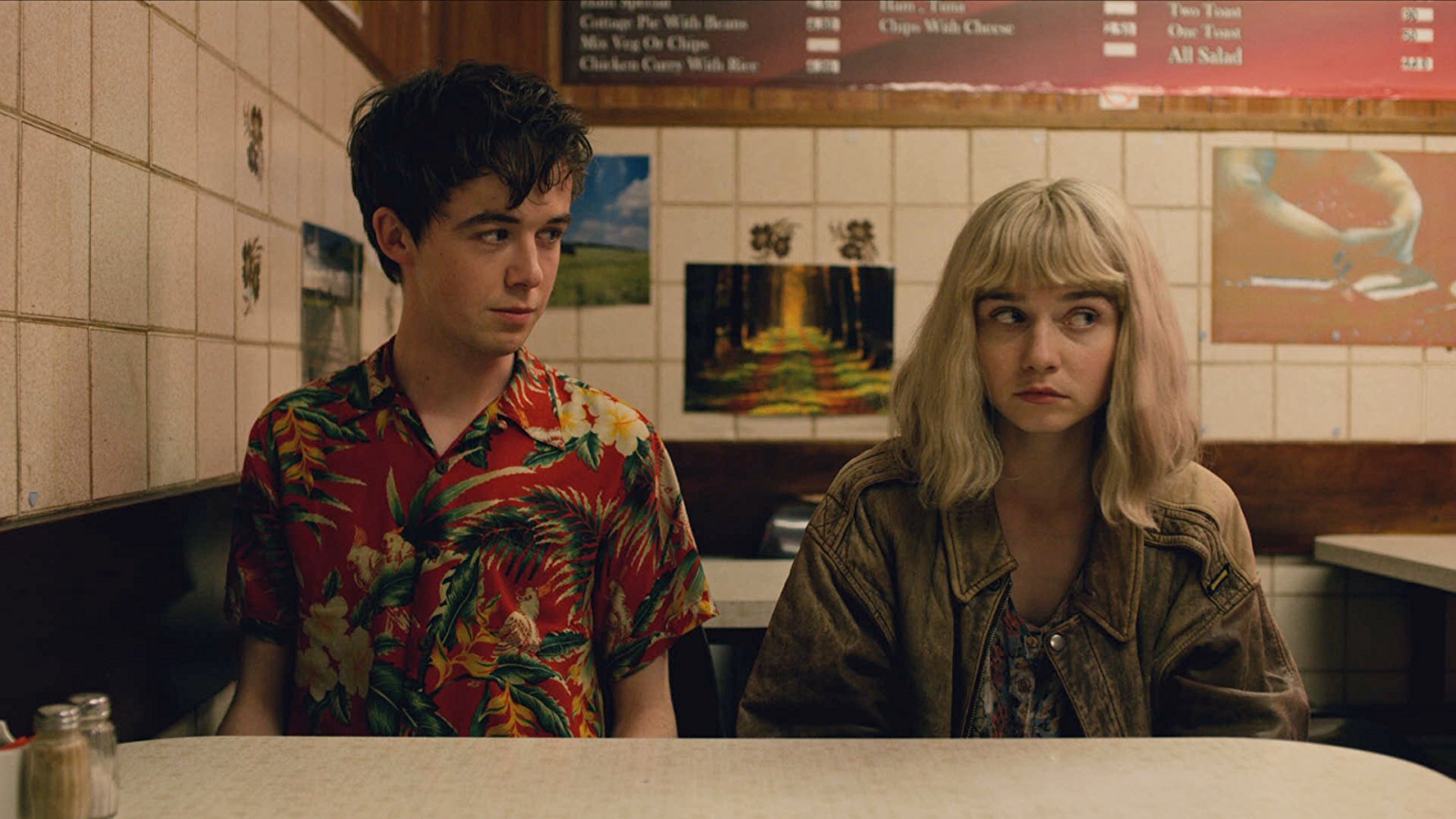 Since it is based on the literature series – they may try and make a run with that; who knows? Nonetheless, this series is also based on a comic book just the same. Consequently, Netflix may try and make a second season, but they would have to go through Channel 4; since the series is retained by Channel 4/All 4. Or maybe not. There is a weird line there that is quite confusing on who has the rights to the series.
The Damn Score Is Glorious, Too!
The soundtrack is lovely. It's absolutely one of the reasons the series is as aesthetically pleasing as it is. Tumblr has saved all of our lives and submitted the soundtrack episode by episode (thank you, Tumblr).
S1-EP 1 (8 songs):
Graham Coxon – Walking All Day
Bernadette Carroll – Laughing on the Outside
The Monzas – Where is the Love
Larry Chance & The Earls – Never
The Vocaleers – Have You Ever Loved Someone
Wanda Jackson – Funnel of Love (ft. The Cramps)
Janis Ian – At Seventeen
TullyCraft – Superboy & Supergirl
S1-EP 2 (13 songs):
West One – Bring it on
KPM – Do You See It
West One – Bandstand Boogie
KPM – As Lovely As You
Hugenin Padovan Sanna – Betty's Gone
West One – Shock Treatment
Vasco & Pat West – Celluloid Skies
Cavendish – Everybody's Rockin
BMG – Black Cat
BMG – Laidback Gypsy Guitar

Cavendish – Once I had Dreams
Graham Coxon – Saturday Night
SOKO – We Might Be Dead Tomorrow
S1-EP 3 (6 songs):
Bernadette Carroll – Laughing on the Outside
BMG – Laidback Gypsy Guitar

Hank Williams – Settin' the Woods On Fire
The Ovations – The Day We fell in Love
Mazzy Star – Five String Serenade
Brenda Lee- I'm Sorry
S1-EP 4 (6 songs):
Pascal Comelade & Les Limiñanas – T.B. JerK+++
The Bonnevilles – Zu Zu
Timi Yuro – Smile
Bernadette Carroll – Care A Little
Richard Myhill – You Must Be An Angel
Ricky Nelson – Lonesome Town
S1-EP 5 (3 songs):
Buzzcocks – Why Can't I Touch It?
Francoise Hardy – Voilá
Timi Yuro – I Apologize
S1-EP 6 (3 songs):
The Spencer Davis Group – Keep On Running
Shuggie Otis – Sweet Thang
Hayes Carll – Kmag Yoyo
S1-EP 7 (7 songs):
Mahogany Rush – Satisfy Your Soul
XCD069 – Groovy Guru
Fleetwood Mac – Oh Daddy
Carl Smith – A Way With Words
Tom T. Hal l- That's How I Got To Memphis
Alan Moorhouse – Hillbilly Child
Fern Jones – Strange Things Happen Every Day
S1-EP 8 (3 songs):
Jeff Russo & USC Drum Corps – Rye's Theme
The Black Angels – Young Men Dead
Julie London – The End of the World
all creds to: tunefind
So What Do We Make Of The End of the Fxxxing World?
While the series is great and often times exceeds the expectations of the viewer – it does falter in being a 10/10 series. It is near perfection as some are calling it. There are moments and situations that leave the watcher wondering if they needed to know these things. The topic of James skating never comes up again later in the series. Even though he carries a skateboard for the first two episodes, maybe. This seems like a series that would have every single moment be of importance; so, either we just aren't seeing it, or we have to watch it more than once to see it. Skating is a tiny example to show — but there are other small moments that are forgotten about.
I guess we or I fail to realize that maybe there isn't a big picture? Perhaps The End of the Fxxxing World is exactly what it is. A series based on two teens trying to find themselves out the shit hole they were in living with their parents. They want to love someone, something and be loved just the same. James and Alyssa just happened to find that in each other. Whether that is good or bad is still left up in the air. We don't quite know if James died at the end – so this leaves us wondering if they were good for one another. They did care for one another, but I think they were too fucked up to love one another. That is something to think about as you watch the ending of the series.
The End Of The Fxxxing World: Adolescence, Murder, & Falling In Love
PROS
JAMES IS ADORABLE??? EVEN THOUGH HE'S A MURDERER??
THE SERIES IS OVER-THE-TOP AWESOME
SWEARING IS FUN, THIS SHOW SHOWCASES THAT SWEARING CAN BE BEAUTIFUL IN A WAY
CONS
ALYSSA IS OKAY, NOT THE WORST, NOT THE BEST.