The escape mission is well on its way to the final issue of Stanger Things: Six #4. The issue took place on the morning of the big mission, with Six being more than ready to escape Hawkins Laboratory. The final issue was written by Jody Houser, penciled by Edgar Salazar, inked by Keith Champagne, colored by Marissa Louise, and lettered by Nate Piekos of Blambot, with cover art by Aleksi Briclot.
Six Finally Gains Control In Stranger Things: Six #4
Six wakes up from a vision of the future. She sees an opening to escape and she wakes up smiling.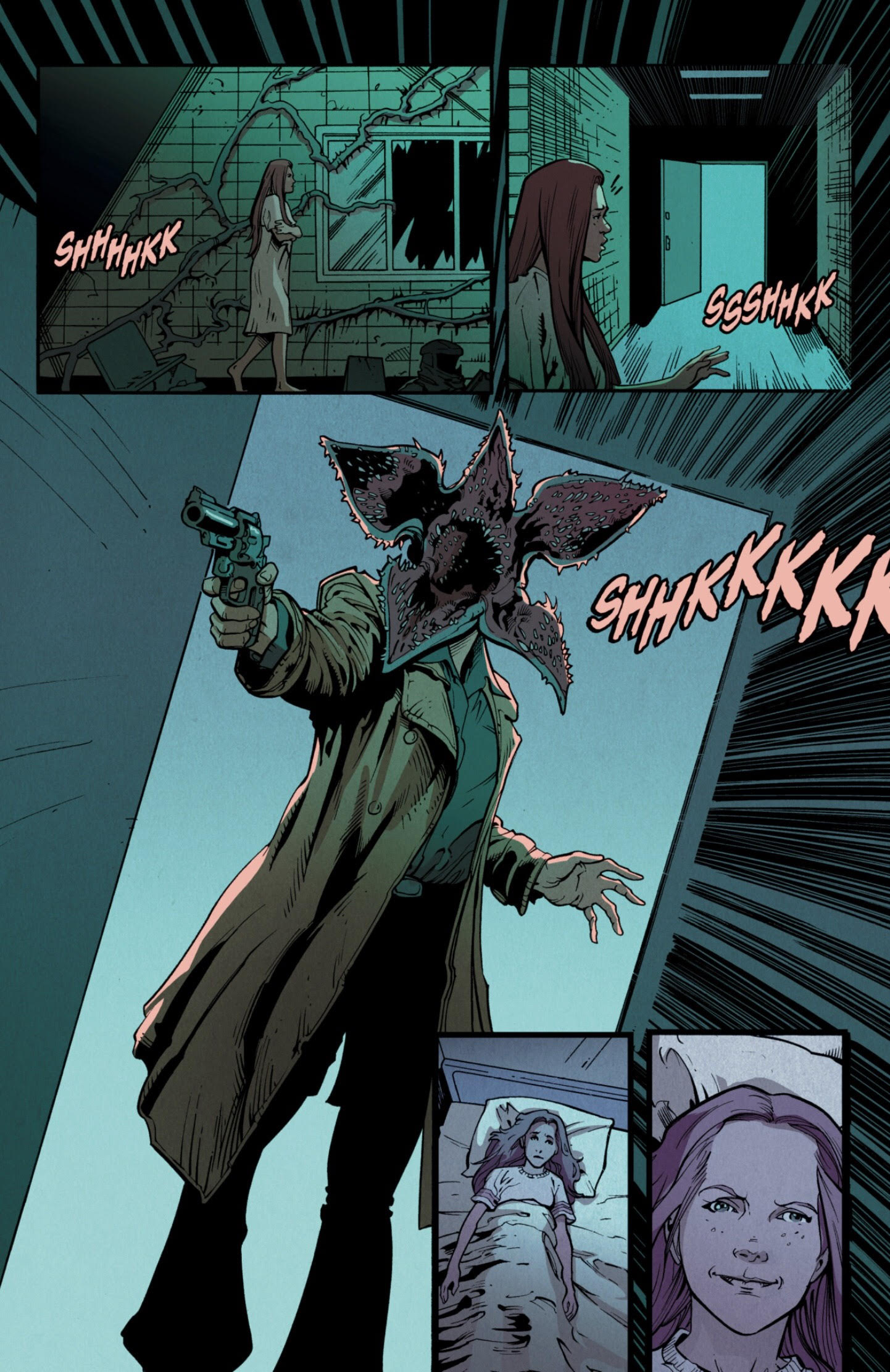 She sits down and eats with Three to tell him today is the day for the escape. Suddendly, a lab worker comes up to Six and tells her to get ready for another round in the deprivation tank. When she says no, the worker assumes they want some alone time together.
Impromptu Hospital Visit
To get out of going to the tank, Six bites her tongue and starts faking a seizure. She was transferred to the hospital wing with Nine and her sister. In a tender moment, Nine's sister tells Six what their real names are. Her sister's name is Jamie and we finally learned the unknown sister's lab name which was Control and her actual name is Marcy. Marcy tells her that they said she will not be waking up. Six says:
"My name is Francis. And I'll watch out for you, okay?"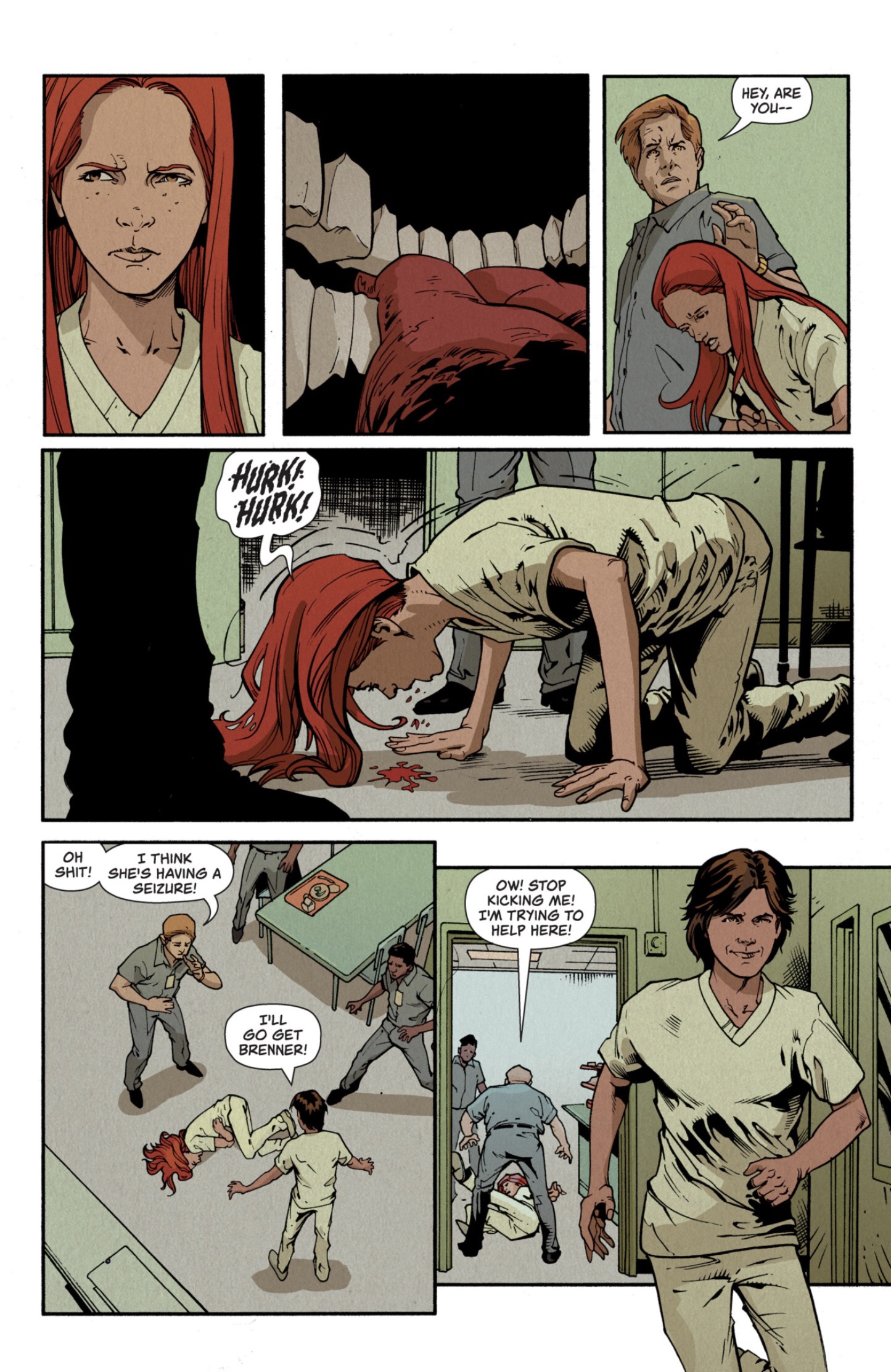 They lay in her hospital bed together. Control uses her powers and it helps Francis see that the opening to get out of the facility is right now. Six said her final goodbyes to her sister as they set out to leave. They then run to find Ricky.
Francine Is Getting Out Of Hawkins Lab
The way they get out is because of Jane's (Eleven) mother. She brings in a gun and is looking for her daughter. All three of the kids run out as they successfully get out of the facility using Francis's powers to/of see the future. She is pushing herself too far but she makes it through.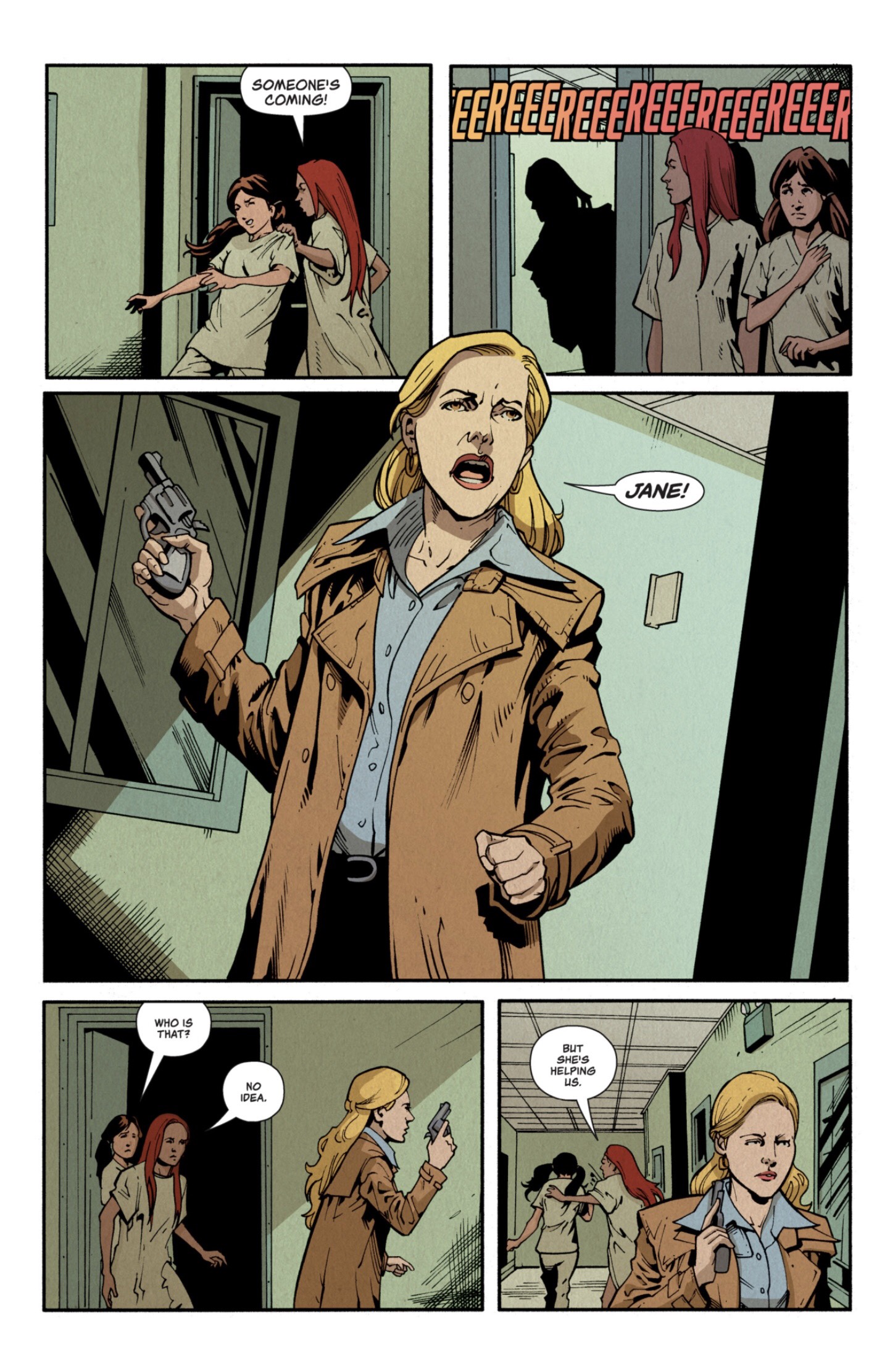 Francine, Ricky, and Mercy are caught in the Hawkins Lab parking lot. Security officers are out and waiting to escort them back into the building. Francis gets a vision of where the officers shot and killed Ricky. She tells Ricky and Mercy to run. That action resulted in Francis getting shot instead of Ricky. Dr. Brenner runs out of the building and tells the officers to go find Ricky and Mercy and he goes over to a dying Francis. He tells Francis that they will find the kids but she said in her dying words:
"I… Changed it… What… What I saw… Just Like you… Wanted…"
We see Ricky and Mercy running in the woods. Mercy is crying and saying that Francine promised she would watch over her and Ricky replies:
"She did."
The End Of Stranger Things: Six #4…
It was a bittersweet ending to a brilliant series. Francine is a fantastic character and it would be wonderful to see her in a prequel series. The ending is excellent. While the ending is not what the audience desired, it made for a grand one to a grand mini-series. We have been through so much in this series and on a big adventure with a measurable cast of characters. Francine is a strong and caring girl who was easy to care for.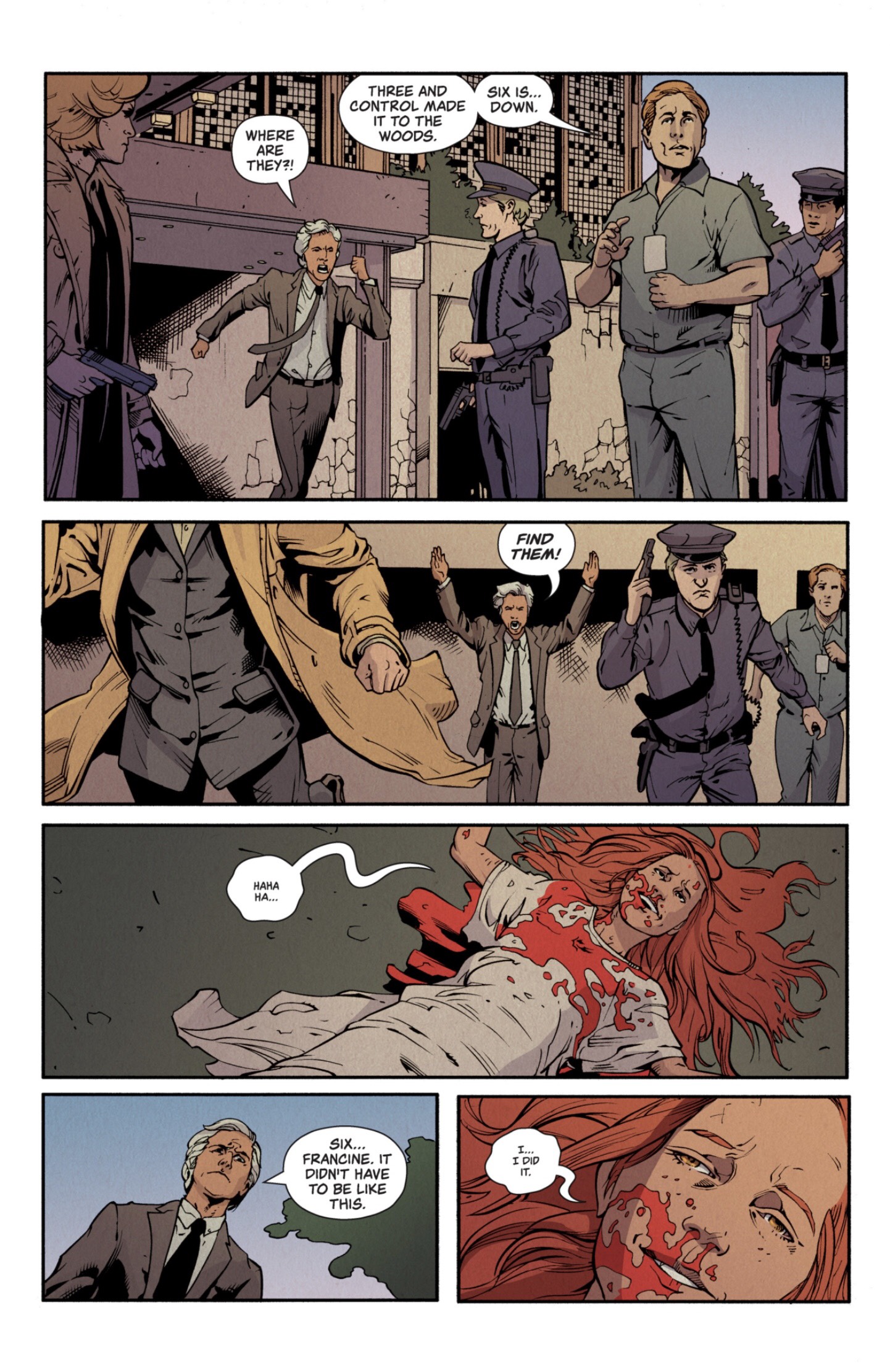 You wanted her to get out and have a peaceful life, but you knew in your heart she would not be able to escape the Hawkins Lab. This story is an astonishing testament to the Stranger Things lore and will go down as one of the greatest comics to go along with the beloved Netflix series. We will see you next time Stranger Things: Six.

Stranger Things: Six #4 by Jody Houser, Edgar Salazar, Keith Champagne, Marissa Louise, Nate Piekos of Blambot, & Aleksi Briclot