Best known for their podcasts My Brother, My Brother, and Me and The Adventure Zone, the McElroy family is a veritable ensemble of entertainers. However, hot off their smash hit graphic novel The Adventure Zone: Here There Be Gerblins, father Clint McElroy and brothers Justin, Travis, and Griffin McElroy have banded together to bring us Marvel's The War of the Realms: Journey into Mystery.
We at The Daily Fandom got to chat about the enthralling adventure with Travis.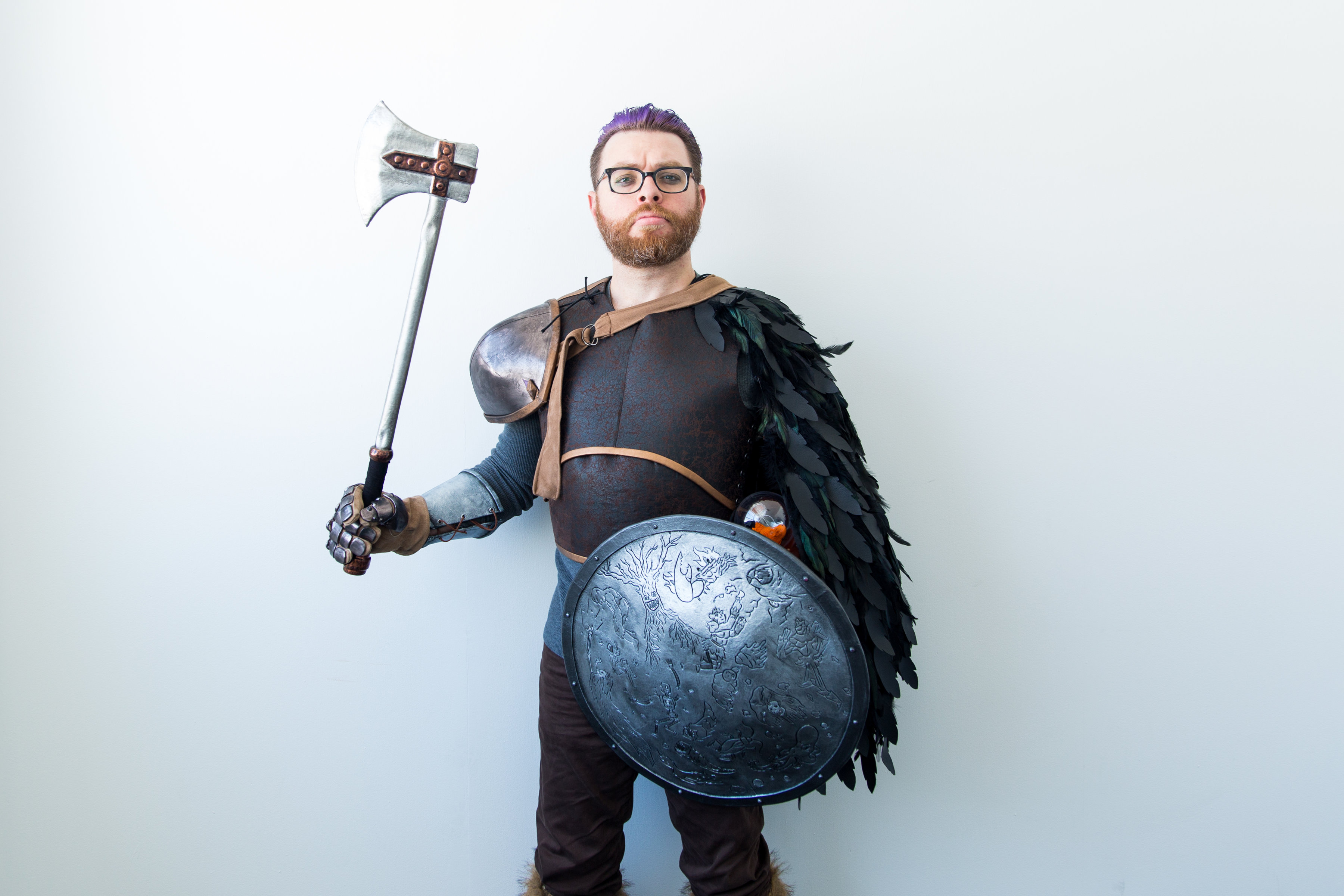 A Family Of "Superheroes"
TDF: The McElroy family consists of an arguable dynasty of storytellers: two generations of radio personalities, two journalists, a theater actor/director/producer, and plenty of podcasters. But what is it about good stories that draw your family in? And what is your favorite part about telling them?
Travis: We have always been drawn to a well–told story that doesn't take itself too seriously. I think some of my favorite dramatic moments have come from stories that have started silly. For my part, I am also a sucker for stories about people becoming friends. Romantic stories are fine, but unlikely goobers becoming buddies? Gets me every time!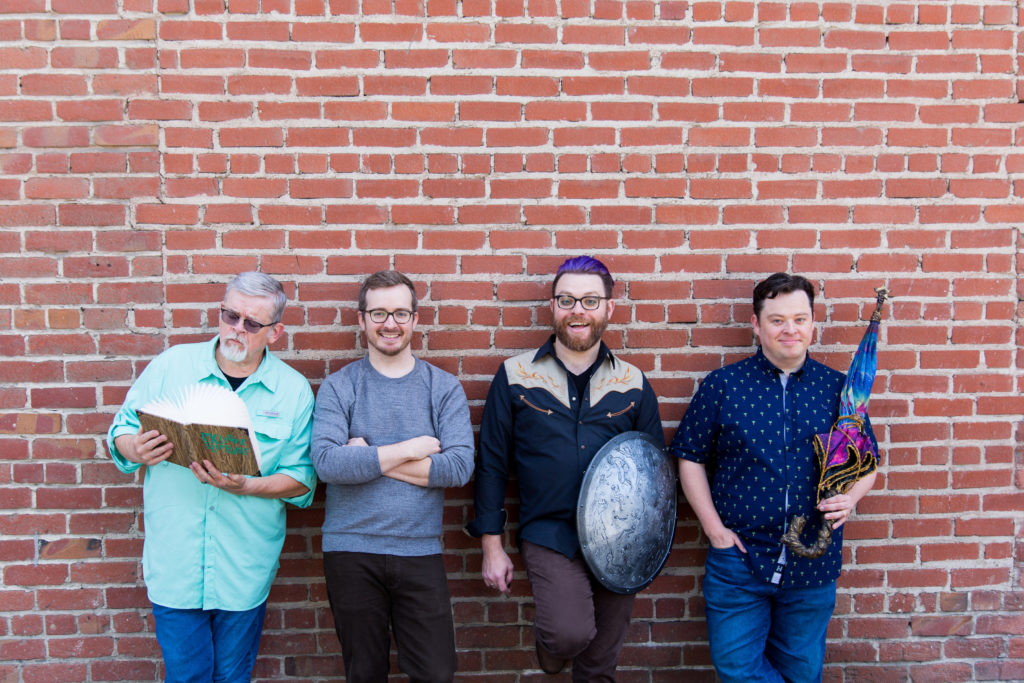 TDF: Your first graphic novel, The Adventure Zone: Here There Be Gerblins, based on the Balance Arc of your podcast The Adventure Zone, was the first graphic novel to top the New York Times best-selling trade fiction list. How has it been transitioning from that solo foray to working with one of history's most acclaimed, long-running fiction endeavors, Marvel Comics?
Travis: Telling our own story is, of course, amazing. Working with Marvel is a whole other experience. To get to be a part of a storyline that includes Spider-Man, Thor, Kate Bishop, Wonder Man, and everyone… it's humbling. We're working hard to make sure we live up to the trust!
The Writing Process Of War Of The Realms
TDF: Describe your writing process for Marvel? Did it differ from the collaborative storytelling you did on The Adventure Zone? And, did you still play out scenarios with Griffin acting as the DM, or rather, the "One Above All?"
Travis: Dad has a history of writing comics so he's taken the lead on adapting the graphic novel as well as the Marvel series. With the Marvel series, Dad takes a rough pass at the script and then we go through it and all work on it together. We tend to end up focusing on certain character's voices. I have a tendency to make notes for Wonder Man and Thori.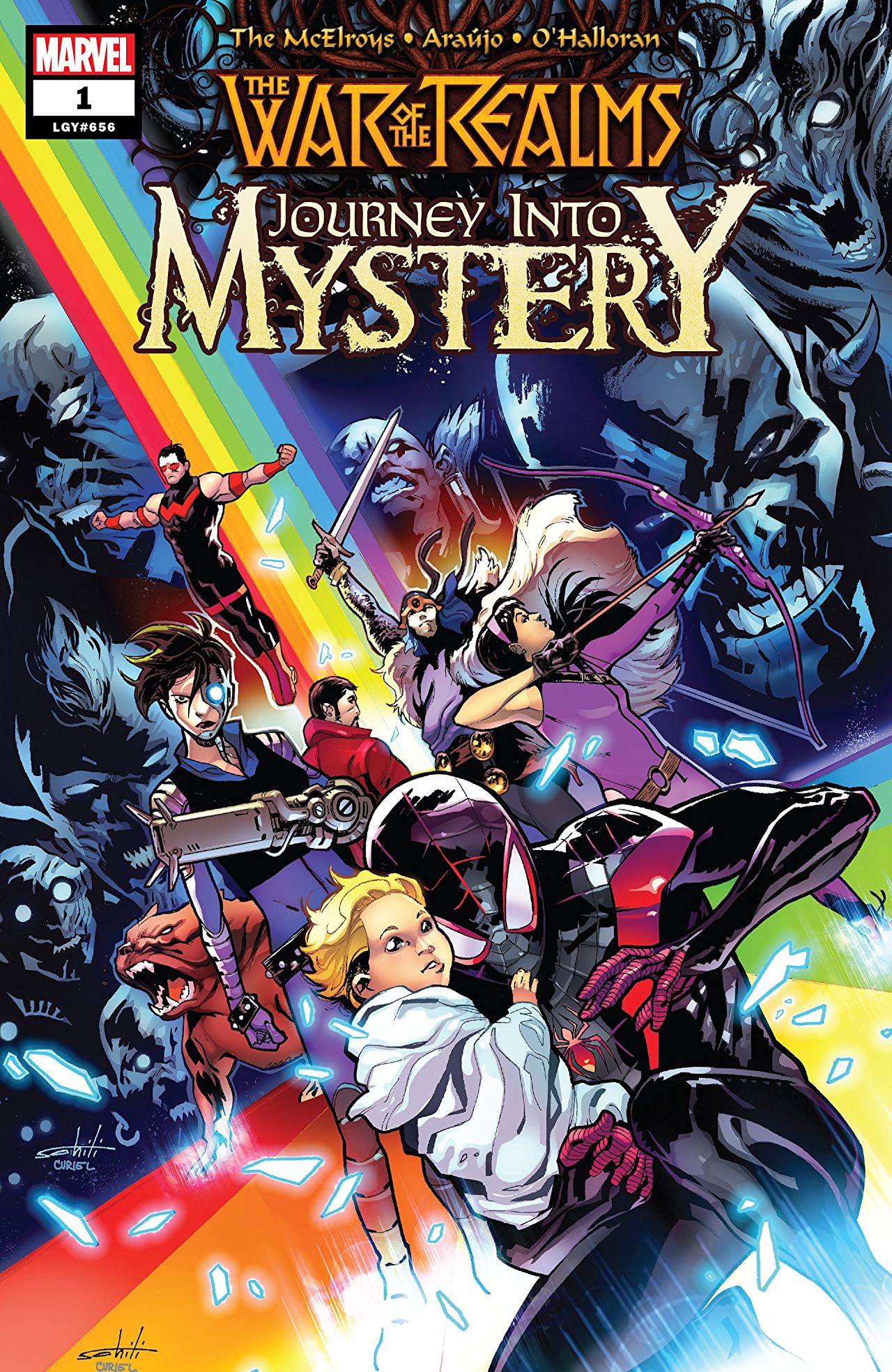 TDF: The War of the Realms: Journey into Mystery hosts a hardy team of heroes. Yet what struck me was the story's narrative center: Thor's baby sister. With all of you being no stranger to the theme of family, what does that theme mean in the context of such grandiose superheroes?
Travis: At this point, all 4 of us are dads and I think that has a huge impact on the story. There are a lot of amazing superhero tales about saving the entire world, but I am always fascinated when you see one that zeroes in on protecting just one person. Add to that the way a baby can change your perspective on things and you've got a pretty fun story to write!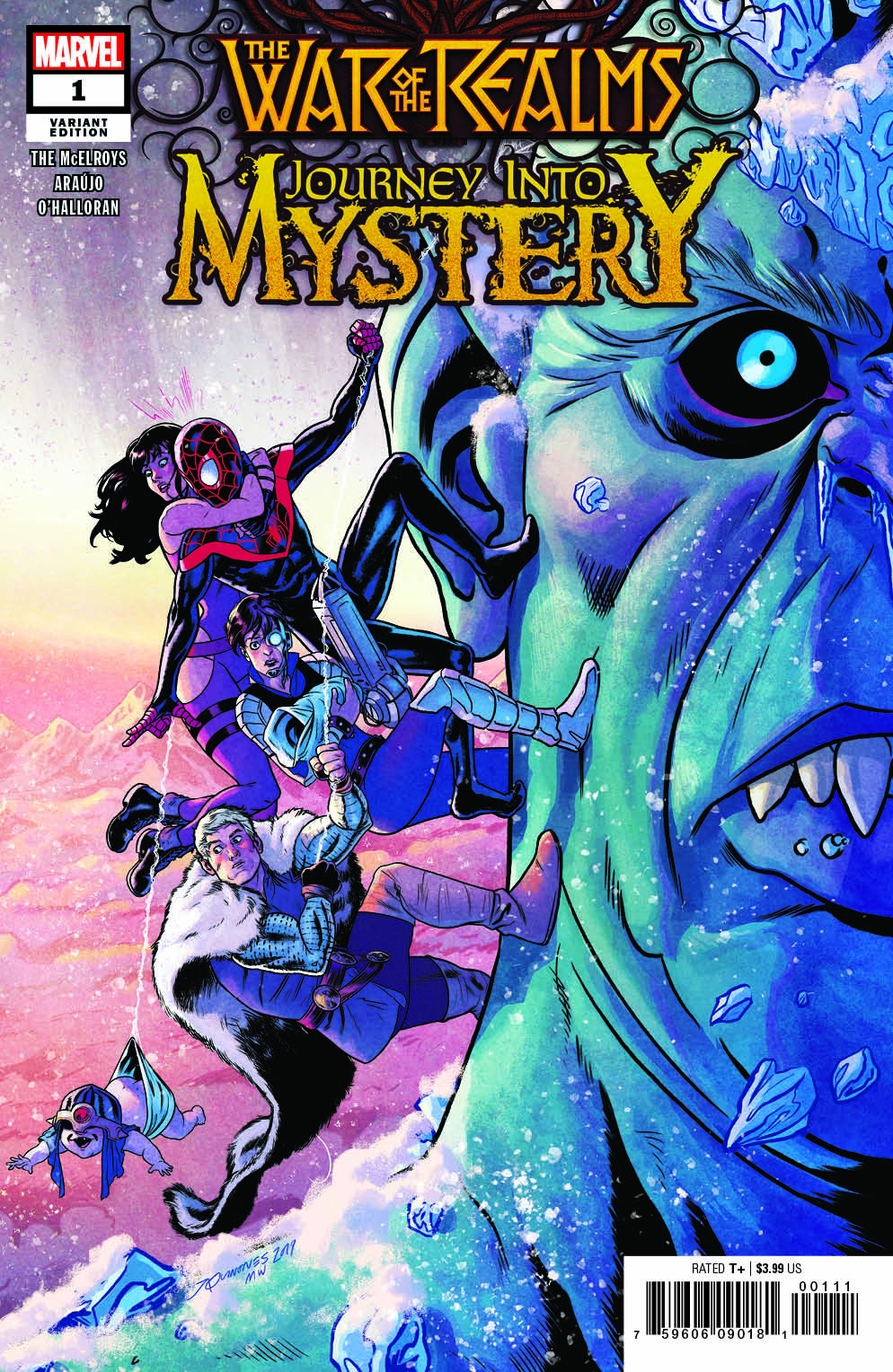 Some Advice From The Adventure Zone
TDF: What would your Adventure Zone characters Magnus, Merle, and Taako have to say about the upcoming thrill ride that is Journey into Mystery? Would they have any advice for the Marvel Universe?
Travis: I actually think they'd be really good at taking care of a baby, especially Merle. I think Magnus, Balder and Thori would get along super great, and I think Taako would steal Sebastian Druid's coat. I also bet that Wonder Man would have a beast of a time explaining Pacifism to Magnus. As far as advice goes, probably something like "Surround yourself with good, kind friends you love and let them do most of the work."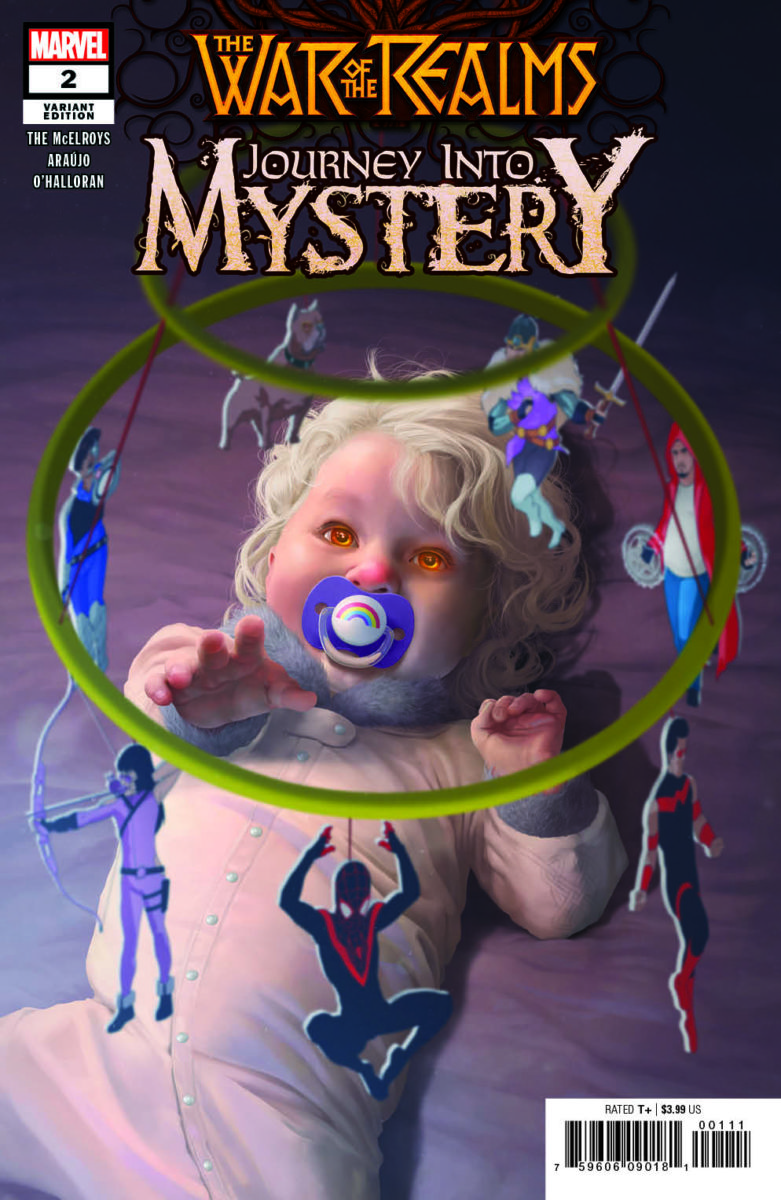 Pick Up The War of the Realms: Journey into Mystery #1 Now!
Captivating, comedic, and character-driven. The War of the Realms: Journey into Mystery is a heartfelt adventure you do not want to miss. Our thanks to Travis for giving some insight into this sensational saga. And our charge to you, reader, to pick up issue 1, in stores now, and issue 2 on May 8th! If you want more McElroy material, check out their slew of entertainment here. And pre-order their next graphic novel, The Adventure Zone: Murder on the Rockport Limited! here.