"Once again, we return." Oh sorry, wrong comic. It's been quite some time since the last issue, but they still beat Saga! Matt Fraction (Hawkeye, Ody-C) and Chip Zdarsky (the same guy writing the awesome Daredevil?) have resolved to finish their epic series, much to my chagrin, starting here with Sex Criminals #26. It's important to note that when anyone asks me what my favorite comic is, the answer is always Sex Criminals. There's nothing that could have adequately prepared me for the places this series would go, and I cherish every bit of it.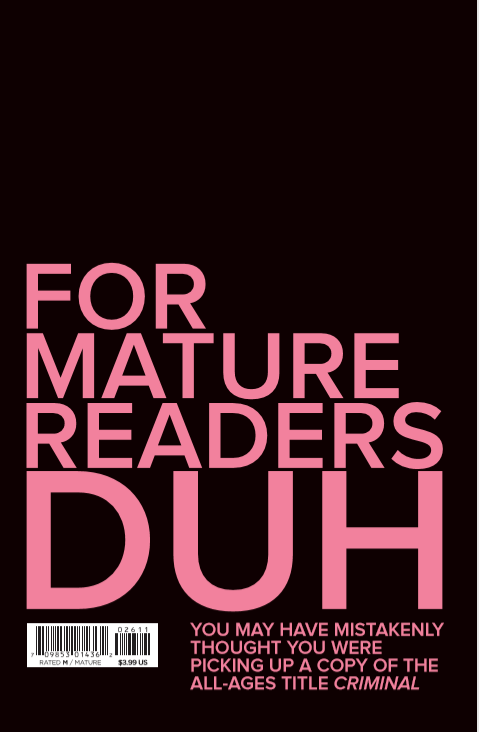 With its return finally here, I am incredibly excited.
Brace Yourself! (Sex Criminals #26)
This is a very heavy comic. There have been intense issues before, but Sex Criminals #26 goes straight for the throat. Trauma is a big focus in this issue, and it manages to touch on this with a deftness that is wonderful to see. The issue is really all about Suze this time around, and we focus on her at different points in time, including as a child. The first half of the comic is set in a diner, picking up where we left off last time.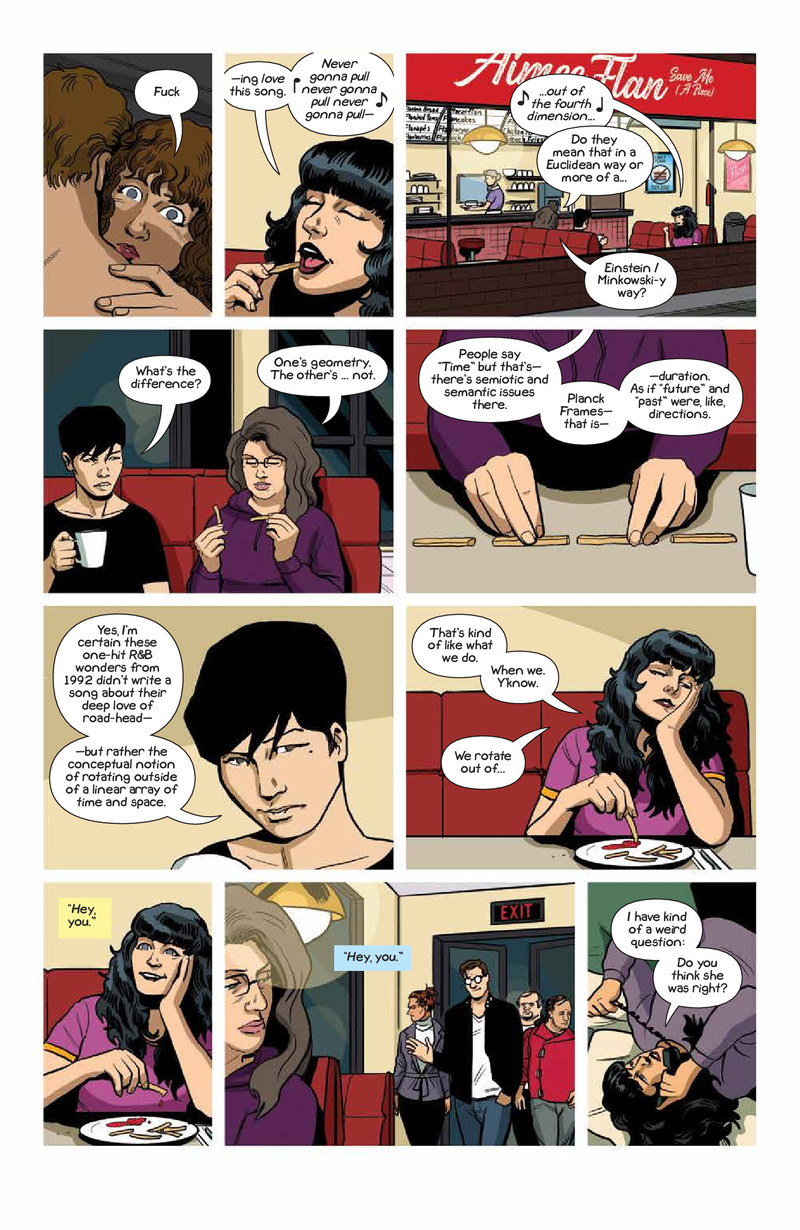 Even the quiet, contemplative expressions on their faces are drawn incredibly. It's unfair that Chip is so good at art on top of killing it whenever he writes a book. Fraction gives each character such a unique voice, fully inside their heads. There's a question here of what exactly the expectation of the rest of the series is, what everyone hopes to achieve at this point, and what the endgame looks like.
Suze Gets Hit Hard
There's a little bit of a slow burn through Sex Criminals #26 as Suze comes to grips with her feelings. The first signs of it are here, though, where she downplays her emotional reaction to visions she's experiencing. She doesn't owe anyone an explanation, but she doesn't even seem to want to acknowledge it to herself. You can tell nobody buys her deflections, but it builds tension.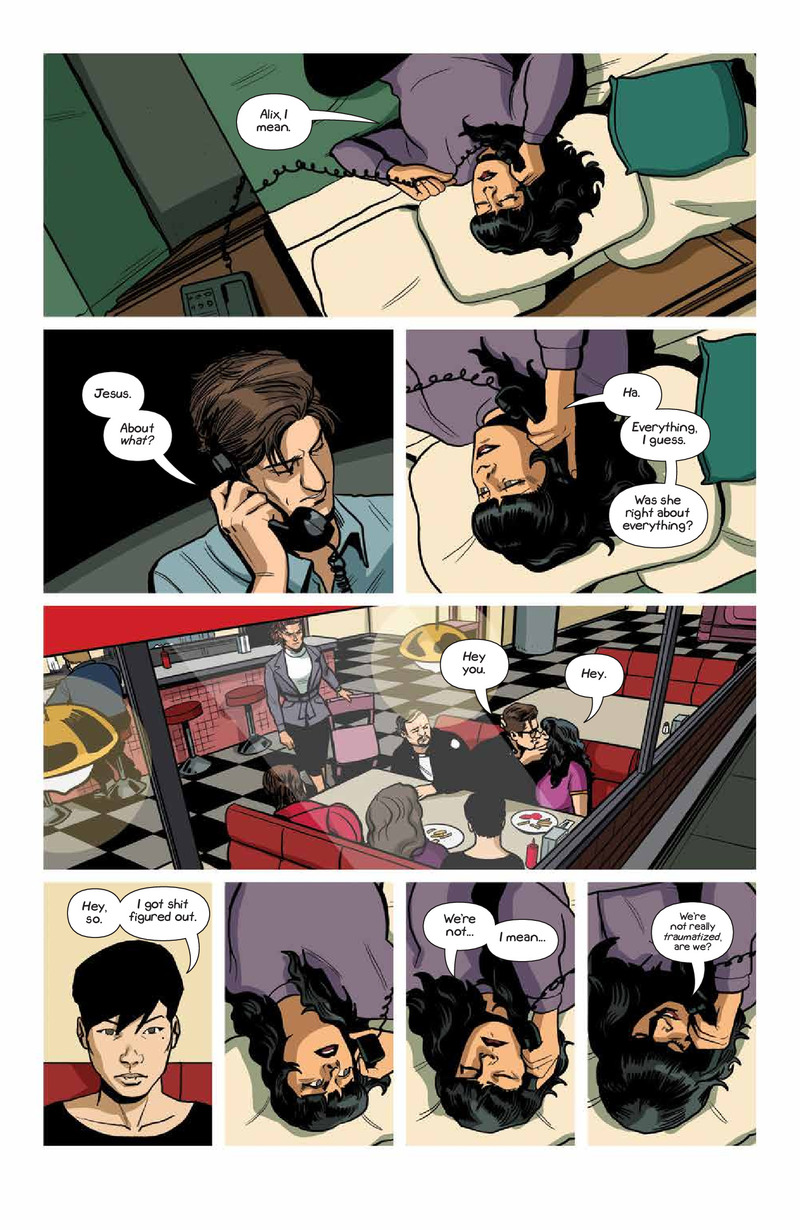 The relatability of Jon and Suze's characters has always been a high point of Sex Criminals, but it's especially when cutting deep that they feel their most human. They're incredibly messy characters and that's not something afforded enough to protagonists in fiction, which is a shame. They're grounded and authentic in a way that's too real. Even after everything they've been through, you really can't help but root for them.
Coming To Grips With Trauma
The heart of Sex Criminals #26 is an incredibly important message, and that is that your trauma is valid. Jon and Suze try to convince themselves they haven't experienced trauma because they didn't realize it at the time, and also consider their lives pretty tame comparatively to others like soldiers being shot at. It's a dangerous mentality, to attempt to compare your trauma to others.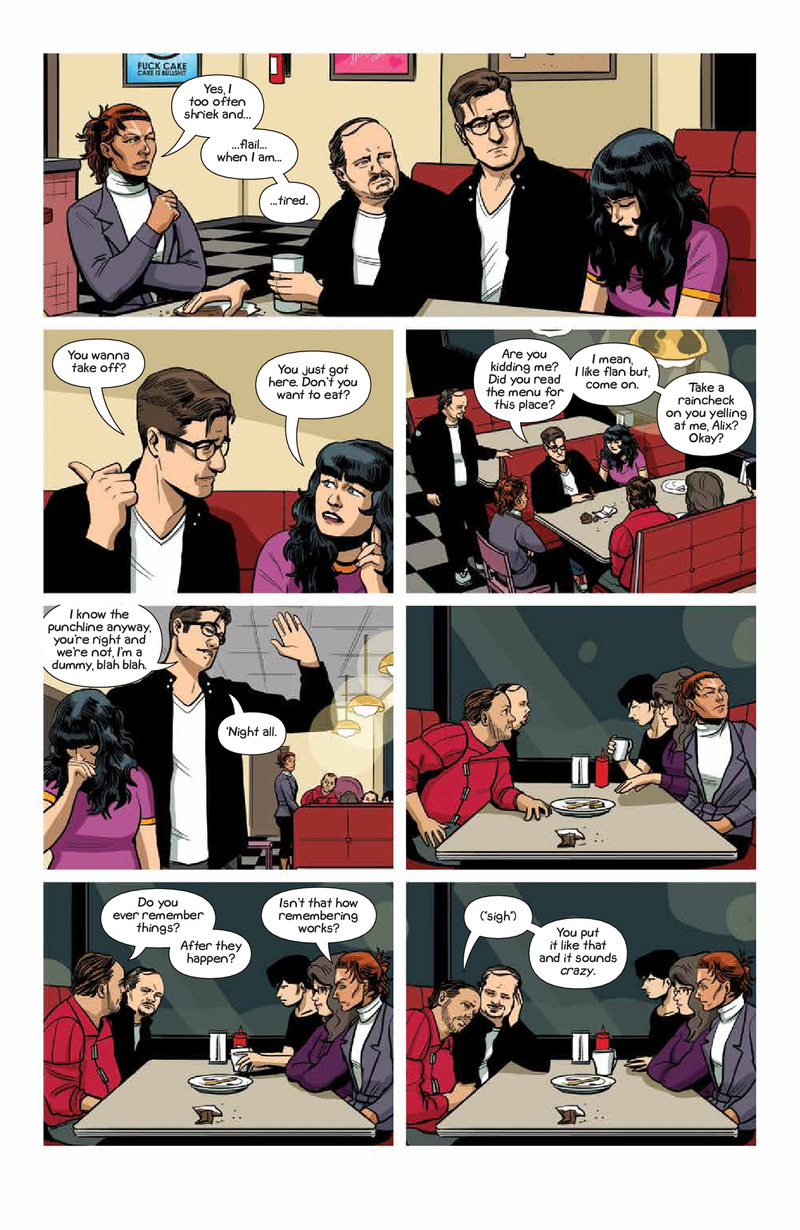 People don't react to things unilaterally. No one should ever shame you for taking something harder than someone else would in the same situation. Others having it worse, to any extent, shouldn't inform how you feel about any given thing. Never dismiss what's happened to you simply because it doesn't seem that bad. Your trauma is valid.
What's Stopping You From Reading Sex Criminals #26?
See? There's totally still comedy here in some capacity. Bless Matt and Chip for squeezing in this little break from the emotional toll Sex Criminals #26 is taking on me. Matt is my favorite writer in the comics in the world, and Chip is somehow also up there despite being the artist (in this book at least). Their combined cleverness and aptitude for storytelling is on full display here, not missing a beat. No actual sex in this issue gives Chip a small break from his incredible layering of colors, but even the small snippets of it seen here are incredible.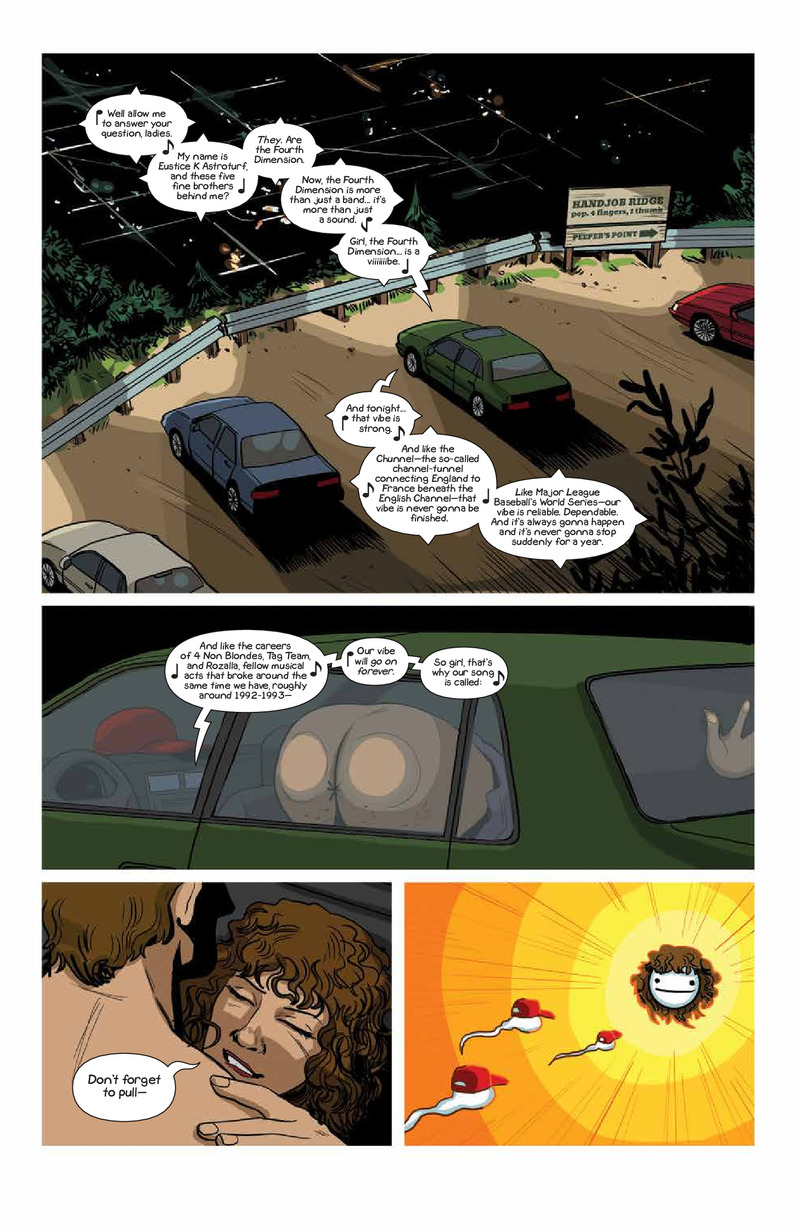 It's the character work I find most astonishing, but this creative team is a gift on all fronts. As the road to the end starts, it's going to be tough coming to grips myself with the story of Jon and Suze coming to a close.