Meanwhile, millions of Americans are stuck inside their homes. Everyone has turned to Netflix in an effort to make the quarantine shorter by binge-watching whatever they can find. Out of everything that Netflix has to offer, the one series that caught everyone's attention is the documentary series, Tiger King: Murder, Mayhem, and Madness. When the trailer was released, it showcased everything that the series had to offer, "rivalries, murder, drug lords, cults, polygamy, money, and magic." As a viewer, this sounds absolutely absurd and it makes us all wonder
"How can a tiger documentary have all of this?" 
The Origin Of The Documentary
The series all began with directors Eric Goode and Rebecca Chaiklin researching and investigating secret reptile dealers for a documentary. During one shooting, they discovered a snow leopard in the back of some random person's van. Stunned by the revelation that anyone can buy an exotic cat for $2,000, the directors set out on a journey to understand the appeal and the methodology of owning large exotic cats in America. They spent five years filming and capturing the ever-continuing story of Joe Exotic, Carole Baskin, and Doc Antle.
Escaping Into Absurdity
In these stressful times, streaming services like Netflix offer entire libraries of content to ease stress through healthy binge-watching. It allows viewers to escape into the fictional premises of shows that they have been wanting to get into.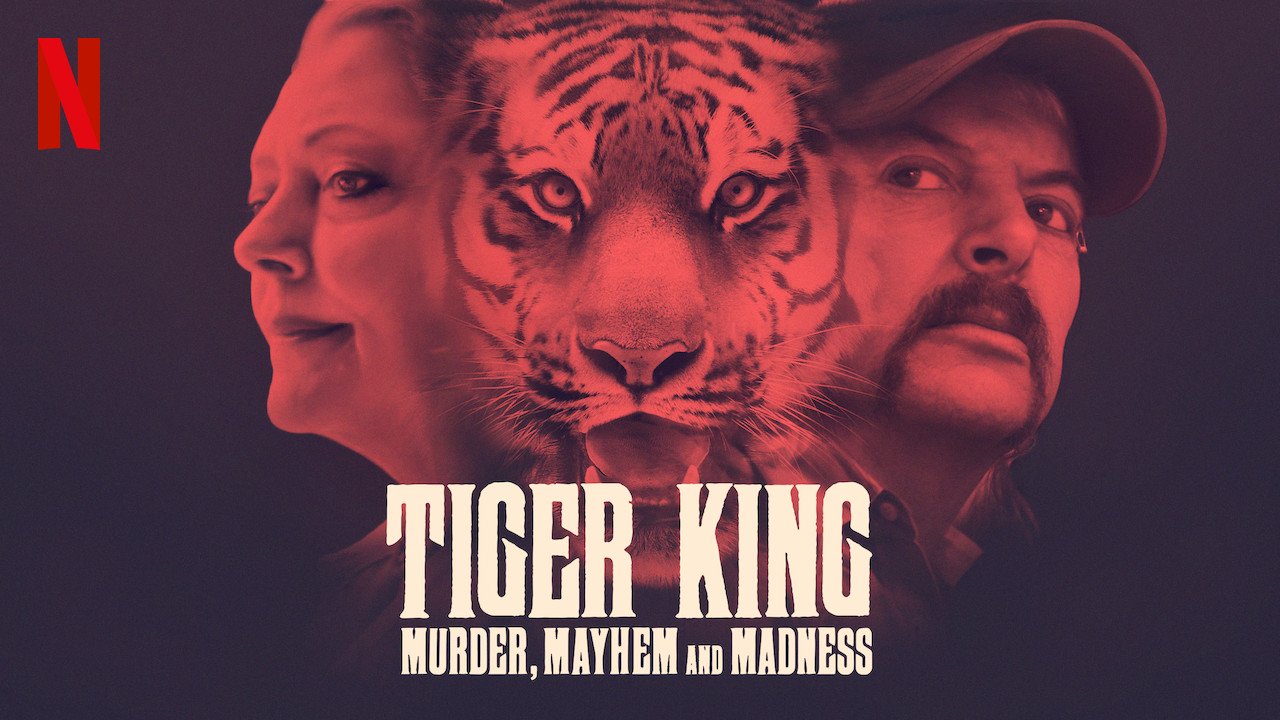 However, for many Americans, Tiger King is presented as the ideal show for being quarantined. It showcases a real and absurd premise that is crazier than what is actually happening in the news. This reaction is related to the appeal of watching reality television, as viewers are watching 'real situations and real people'. Tiger King takes 'reality' to the next level with its crazy premise.
The Big Three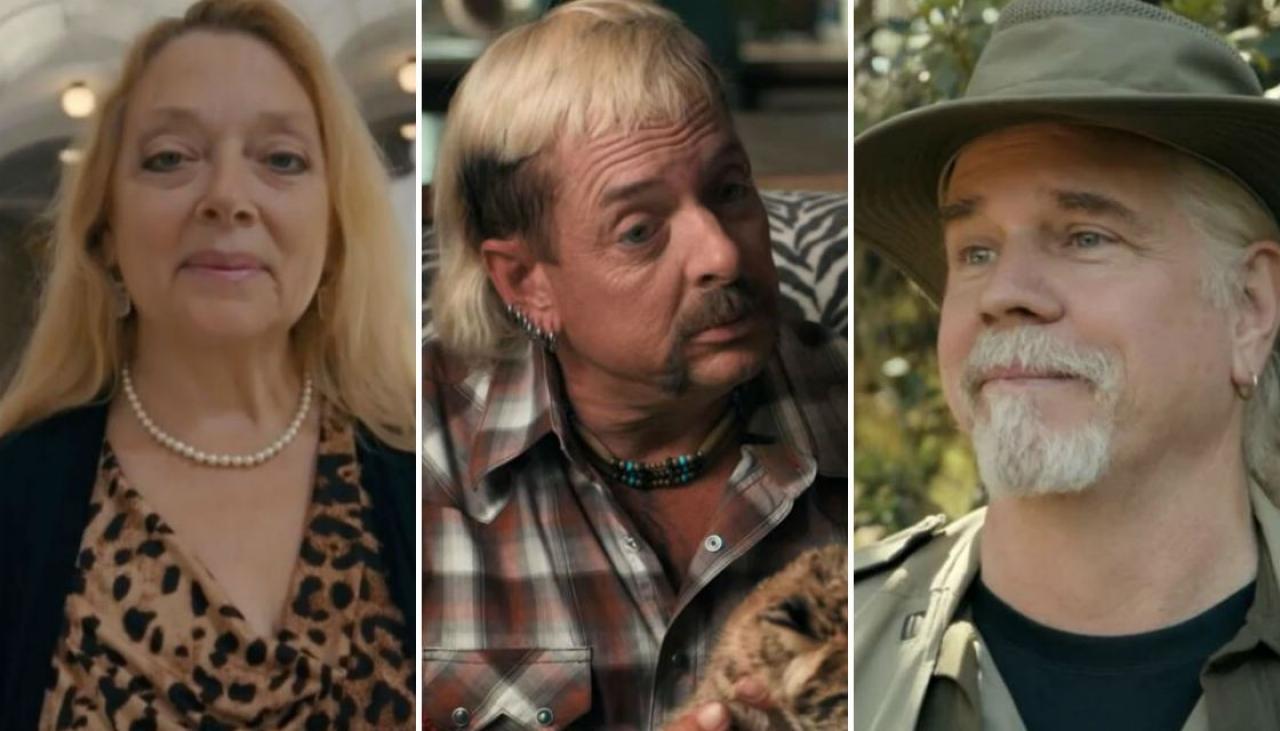 The premise of the documentary focuses on three tiger sanctuaries, their eccentric owners, and how they made their business by offering cub petting services and tiger shows. The series also follows numerous subplots that intensify the characters' motivations and their actions. It also showcases five years of scenes and interviews, and the footage does not hold anything back.  
Joe Exotic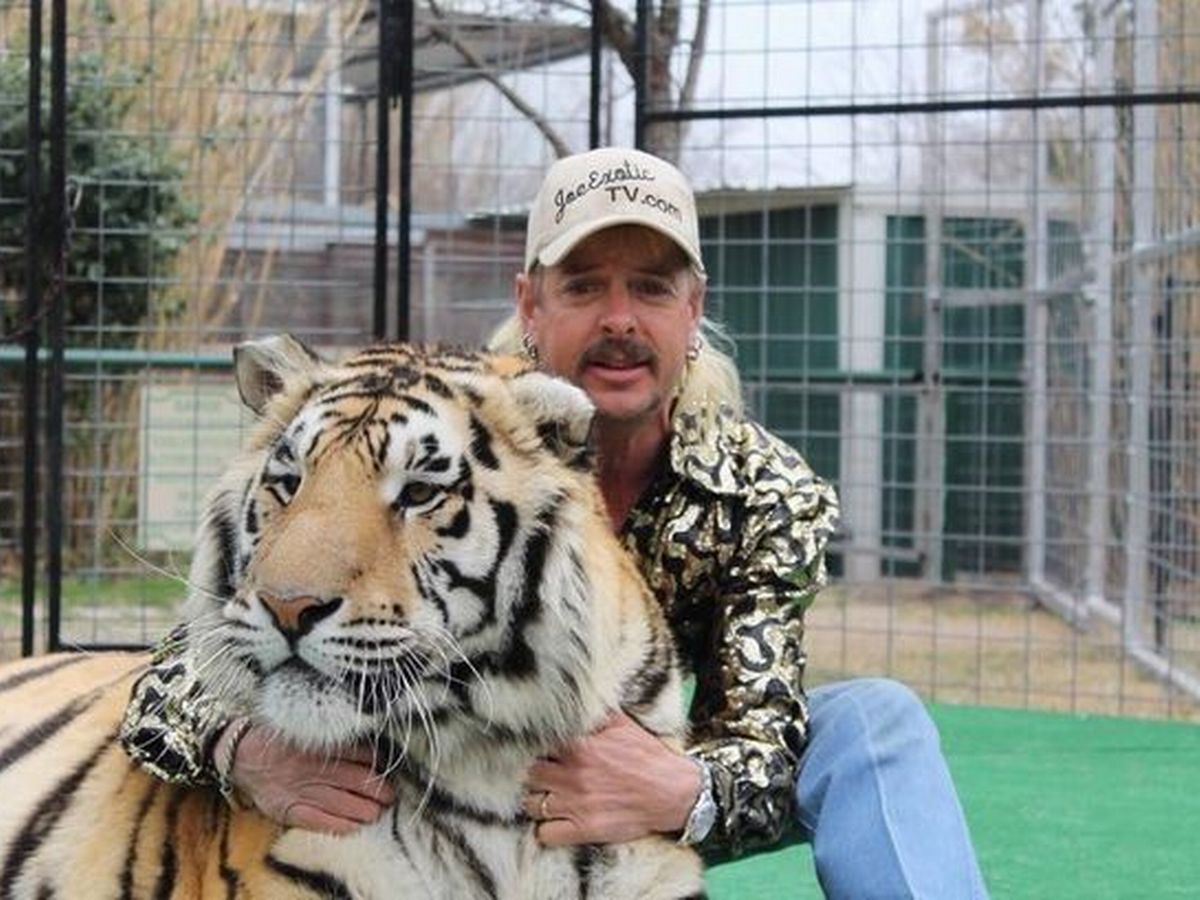 Joseph Allen Schreibvogel is the founder of G.W. (Greater Wynnewood) Exotic Animal Park in Oklahoma.  For over twenty years, Joe operated side shows where he allowed people to pet tiger cubs and take pictures with them at local malls, fairs, and at his own zoo. The series paints him as a "gay, gun-carrying redneck with a mullet" who owns over 200 tigers out in the middle of the country. In addition to being portrayed as an eccentric character, he is also the host of his own internet television show, country music artist, magician, 2016 presidential candidate, and 2018 Oklahoma Governor Candidate.
Doc Antler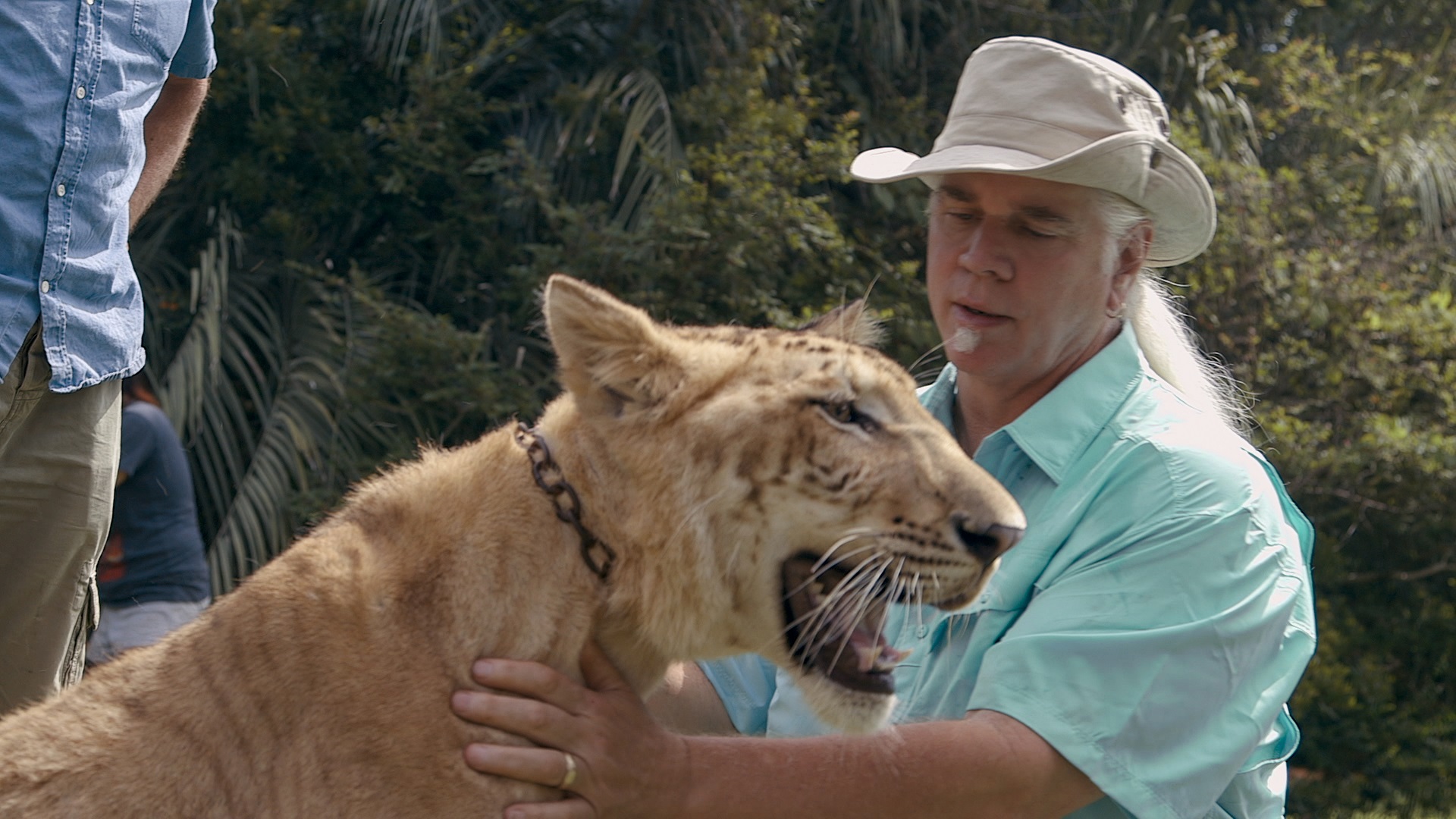 Bhagavan 'Doc' Antle is the director of Myrtle Beach Safari in South Carolina. He is the face of privately owned animal sanctuaries and has worked as an animal expert on films like Dr. Dolittle, Ace Ventura, The Jungle Book (2016), and many more. He has even appeared on late-night talk shows and spoken out as an activist for the protection and conservation of big cats in privately owned zoos. The documentary presents his character as a notorious and fearless businessman in the big cat industry. The series also presented his organization as similar to a cult. This is due to how Doc Antler has about six wives who are all dedicated to working in the preserve.
Carole Baskin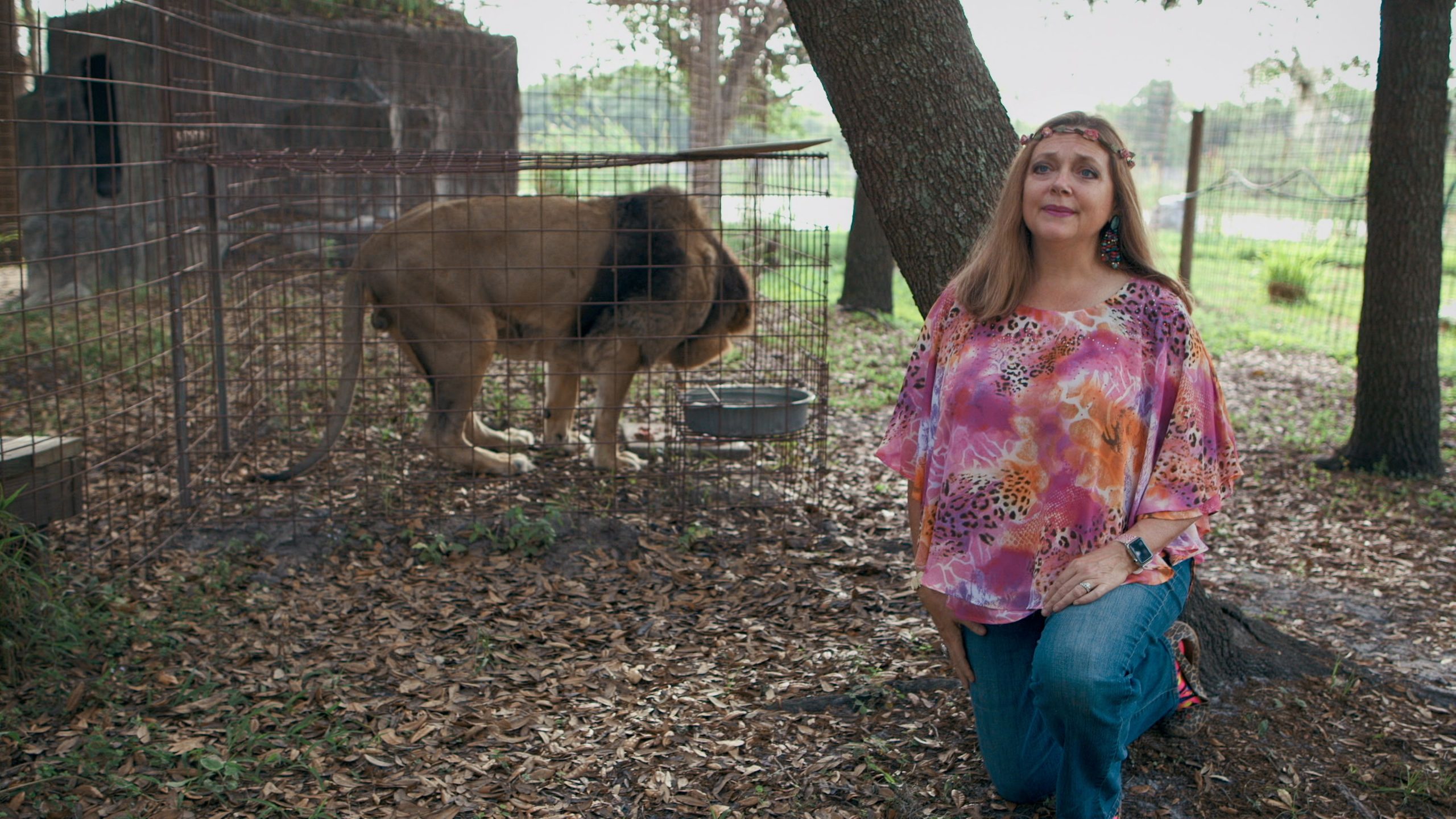 Carole Baskin is the founder and CEO of Big Cat Rescue in Tampa, Florida. She represents the true animal activist out of the three in the series. She started her animal sanctuary out of her love and dedication to saving tigers and other big cats. Baskin has also accumulated a large following on social media to promote her big cat activism. However, the series presented her as the most hypocritical out of the three. Unlike Joe Exotic and Doc Antler facilities, Baskin's animal sanctuary is in worse condition and practices similarly unethical treatment. An example of this is her continual use of exploiting unpaid volunteers.
The Tragedy Of Joe Exotic
After watching the seven-episode series, viewers will realize that the documentary tells a tragic narrative for Joe Exotic. His narrative in the series tells the story of a genuine Joe Exotic caring for abandoned tigers and lions by clueless owners. Viewers will find him opening G.W. Exotic Animal Park in honor of his deceased brother, who died in a traffic accident. In addition, the majority of his staff at the zoo were inexperienced down trotted individuals who were trying to get better.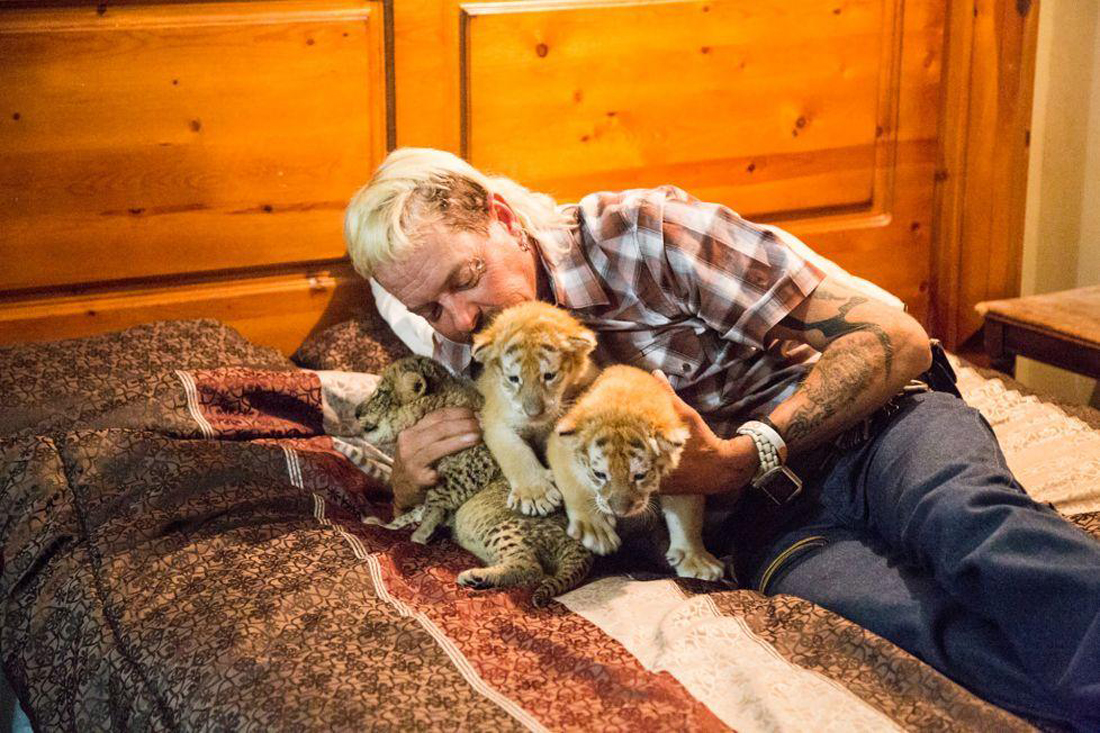 After several years in the ego-filled business, he eventually succumbs to his own eccentricity and his deluded celebrity status. The zoo that he was once proud of slowly degraded. When the FBI accused him of several charges, he had to go on the run. At the end of the series, he was convicted of hiring an assassin and multiple accounts of animal abuse. Watching Joe Exotic's progression down this tragic path highlights his moral weaknesses, and inability to move on. This drastic decline in the number of episodes is captivating for viewers to watch. A common expression used while watching is similar to witnessing a disastrous car accident, you just can't help but look.
Everyone Is A Villain
One of the most interesting things about the series is the lack of a traditional 'protagonist'. Everyone in Tiger King is essentially a villain in their own manners. Doc Antle is manipulative and very careful with his image. Joe Exotic is obsessed with his vanity and stature. Even Carole Baskin, the resident animal activist, is spiteful and egotistical. The villainous qualities between these three cause the viewer to realize that they are watching a battle of egos.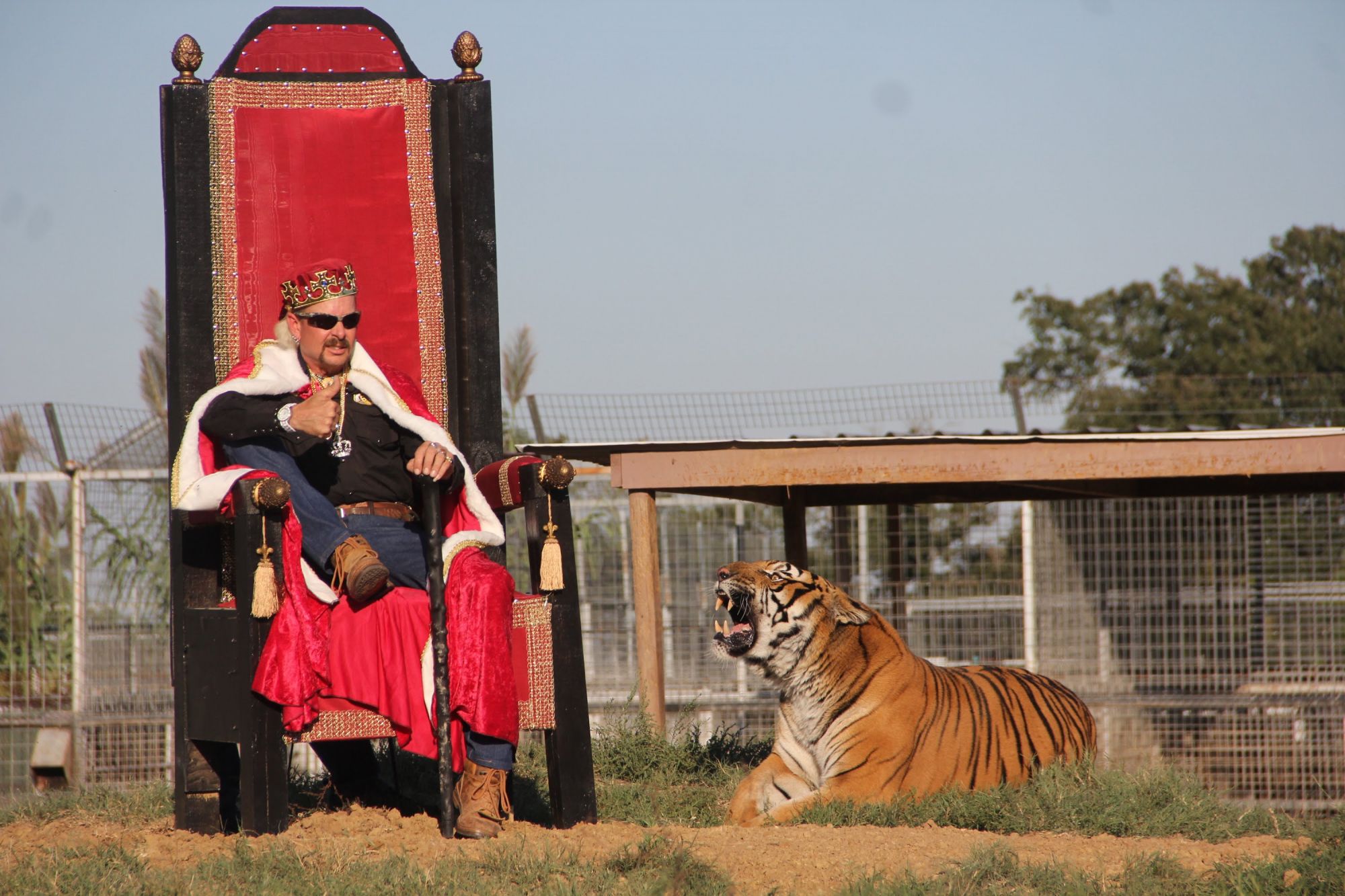 A good example of this is the bitter rivalry between Carole Baskin and Joe Exotic. The two continually went after each other and neither of them backed down no matter what. Baskin claims that Joe abuses and extorts animals for money, Joe Exotic, on the other hand, claims that Carole Baskin is a hypocrite and a murderer. The rivalry only intensified when Carole Baskin filed a trademark infringement lawsuit against Joe Exotic's latest money-making scheme.
In response to these lawsuits, Joe Exotic filed counterclaims. In addition, he started slandering Carole's name and moral standing through poorly designed memes and PETA styled protests. Carole eventually won the lawsuit and demanded one million dollars in reparations. Meanwhile, many thought it was supposed to be a scare tactic. Carole actually demanded to have the millions collected through Joe's assets. This eventually placed Joe, including his parents, in debt. Joe eventually had to transfer ownership of the park to Jeff Lowe in order to delay Carole lawsuit. However, this only introduced another villain into Tiger King and it caused Joe to spiral out of control.
The Murder Subplot
In one of the documentary's many subplots, the one that caught everyone's attention was the crime drama presentation of the disappearance of Carole Baskin's first husband, Don Lewis. Lewis was a self-made millionaire who had assets worth ranging from 5-20 million dollars. After the release of Tiger King, many online rumors speculated that Carole Baskin had a hand in Don Lewis's disappearance.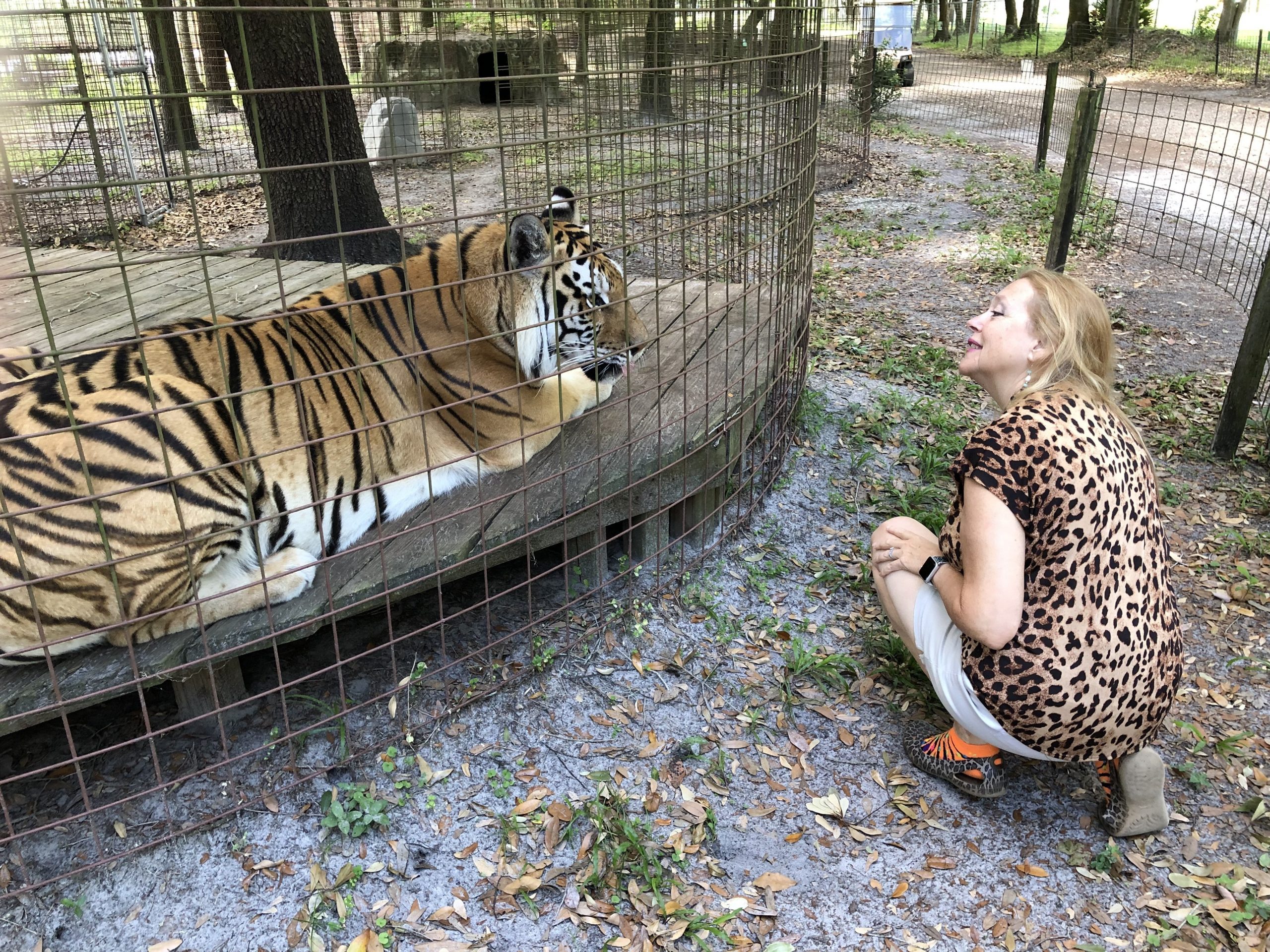 The majority of these rumors include Carole feeding her husband to the tigers after he expressed his wishes for a divorce. Many also speculate how Carole used Don's erratic behavior towards sex addiction to create the perfect murder. Joe Exotic had several theories about Don's disappearance, including a theory about the meat grinder and another about a septic tank. Since the release of Tiger King, the case has been reopened. The Sheriff of Hillsborough County is receiving daily tips about the disappearance.
A Forgotten Focus
With all of the chaotic rivalries and eccentric egos, many forget that the main focus of all this madness was protecting tigers from black-market trading. At the end of the final episode, it stated that there are approximately 4,000 tigers out in the wild and there are 5,000-10,000 tigers in the United States in private captivity.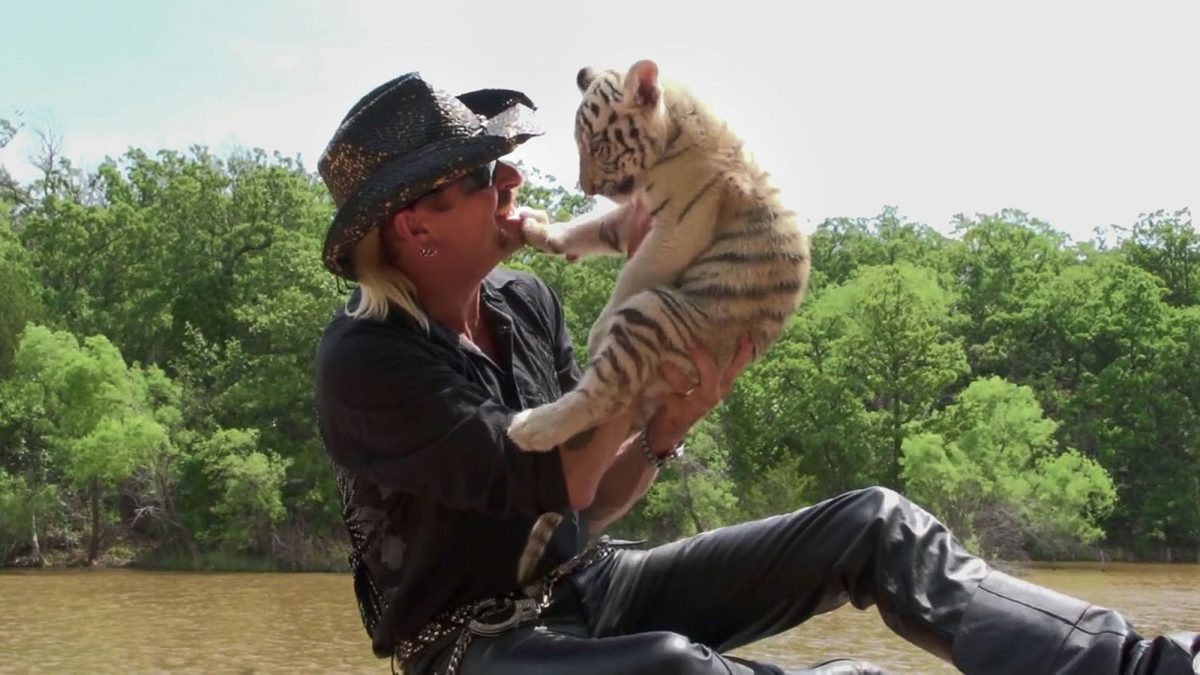 The documentary ended with a somber note to remind viewers that the series was created because of the political loophole of owning exotic tigers. Since its release on Netflix, people have been more focused on the ongoing investigation of Don Lewis, Joe Exotic's request for a presidential pardon, and the numerous raids on privately owned animal sanctuaries. Tiger King is a chaotic spectacle that catches viewers' attention and it doesn't remind everyone about the larger issues at bay. Which is perfectly fine, because Netflix announced that they are going to release an additional episode. Tiger King: Murder, Mayhem, and Madness is available to stream on Netflix.