As the season for family visits and holiday travel approaches, it's a good idea to have an arsenal of Thanksgiving specials and episodes to consume during your time off or when you're avoiding social interactions. We've compiled a list of Thanksgiving-themed specials that fit the bill. Even though you can use them as an escape from reality, they also remind us of why Thanksgiving and the holidays are meant to be special.
1. First Thanksgiving Special: Parents — New Girl
Many families can relate to Jess dealing with her divorced parents during the holidays. As Jess schemes to bring her parents back together, tensions rise and antics ensue. Even when the plan backfires, the family learns to enjoy each other, flaws, and all. While Jess deals with her parents, Winston and Cici pit Schmidt against an old, grade-school rival to prove their manliness.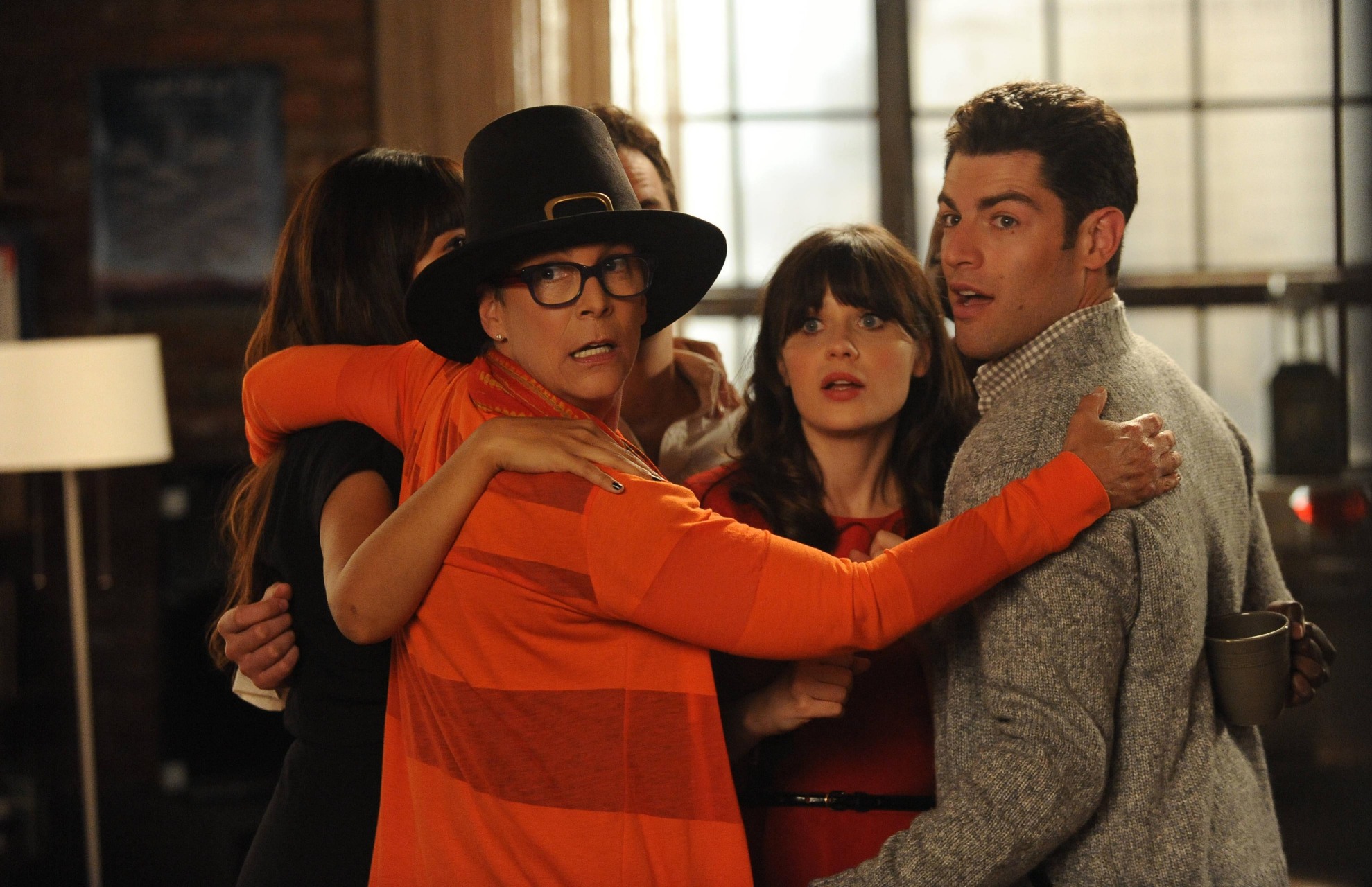 All the plotting and competition causes the normally friendly dynamic in the apartment to swing towards mayhem. The episode features American Thanksgiving traditions of food, football, friends, and family. However, it is worth the watch by viewers across borders for its illustration of how a family can become more than just those related by blood.
2. Three Turkeys — Modern Family
Even on normal days of the year, Dunphy's have excitement and antics following them. So, the holiday season naturally ups the ante when it comes to their storylines. From Claire's distrust of Phil's ability to cook to Jay and Gloria trying to spend time alone to Mitch and Cameron's attempts to teach Lily, the episode helps us realize everyone has their own set of issues when it comes to family.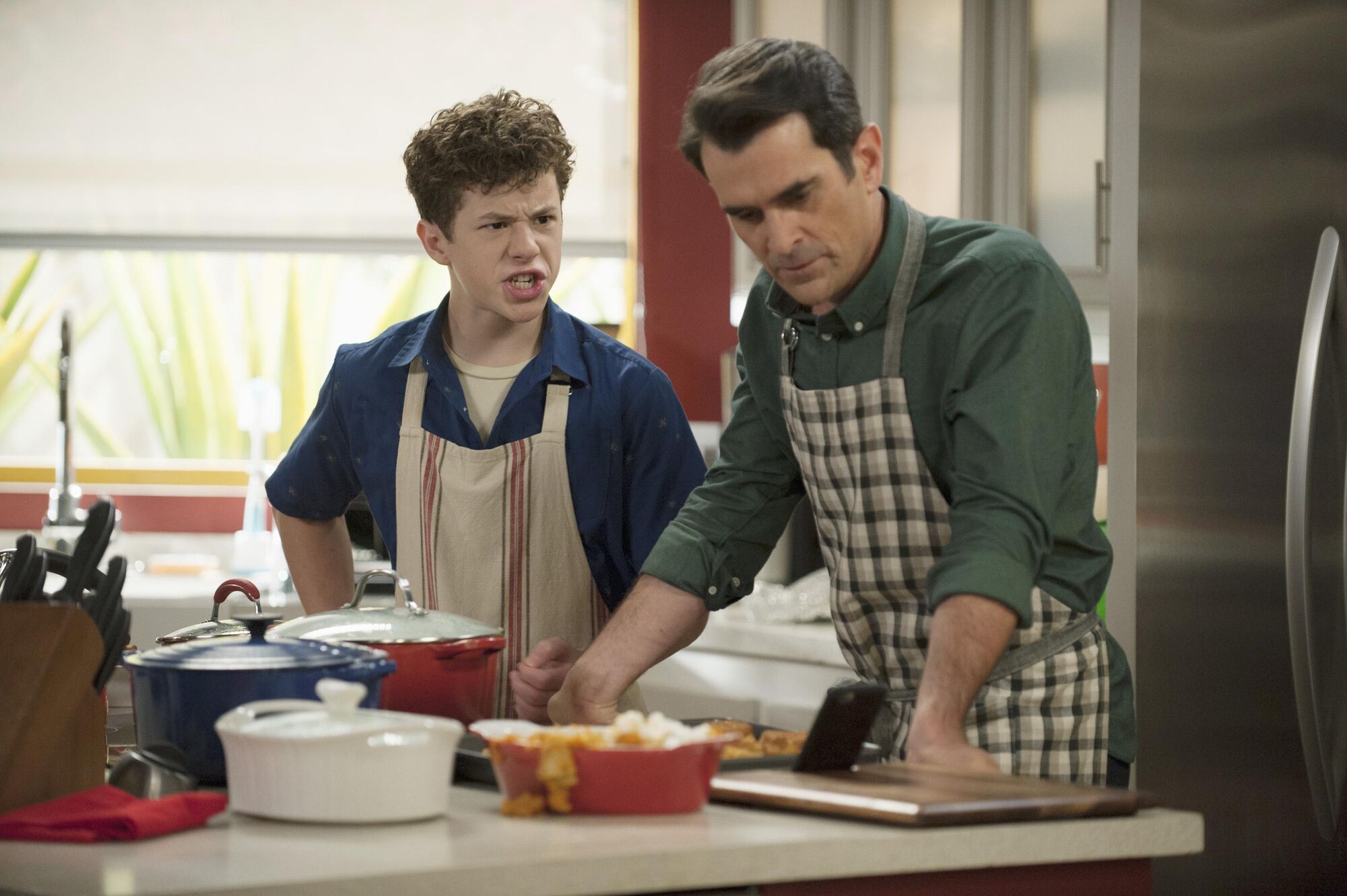 Though meant to be a time of joy and gratitude, the holidays bring change and this inevitably brings stress. This stress shouldn't separate us but rather bring us together to love and support each other. Three Turkeys is excellent viewing for anyone who is overwhelmed with the pressures of the holidays. It might also serve as an eye-opener for those who aren't sure why everyone else is so stressed out.
3. To Death Do Us Blart
A podcast produced by the McElroy Brothers and the hosts of The Worst Idea Of All Time: To Death Do Us Blart mines comedy from the annual watching of Paul Blart Mall Cop 2. Finding humor in a less than Oscar-worthy comedy is a task the brothers, Tim Batt and Paul Montgomery, take seriously.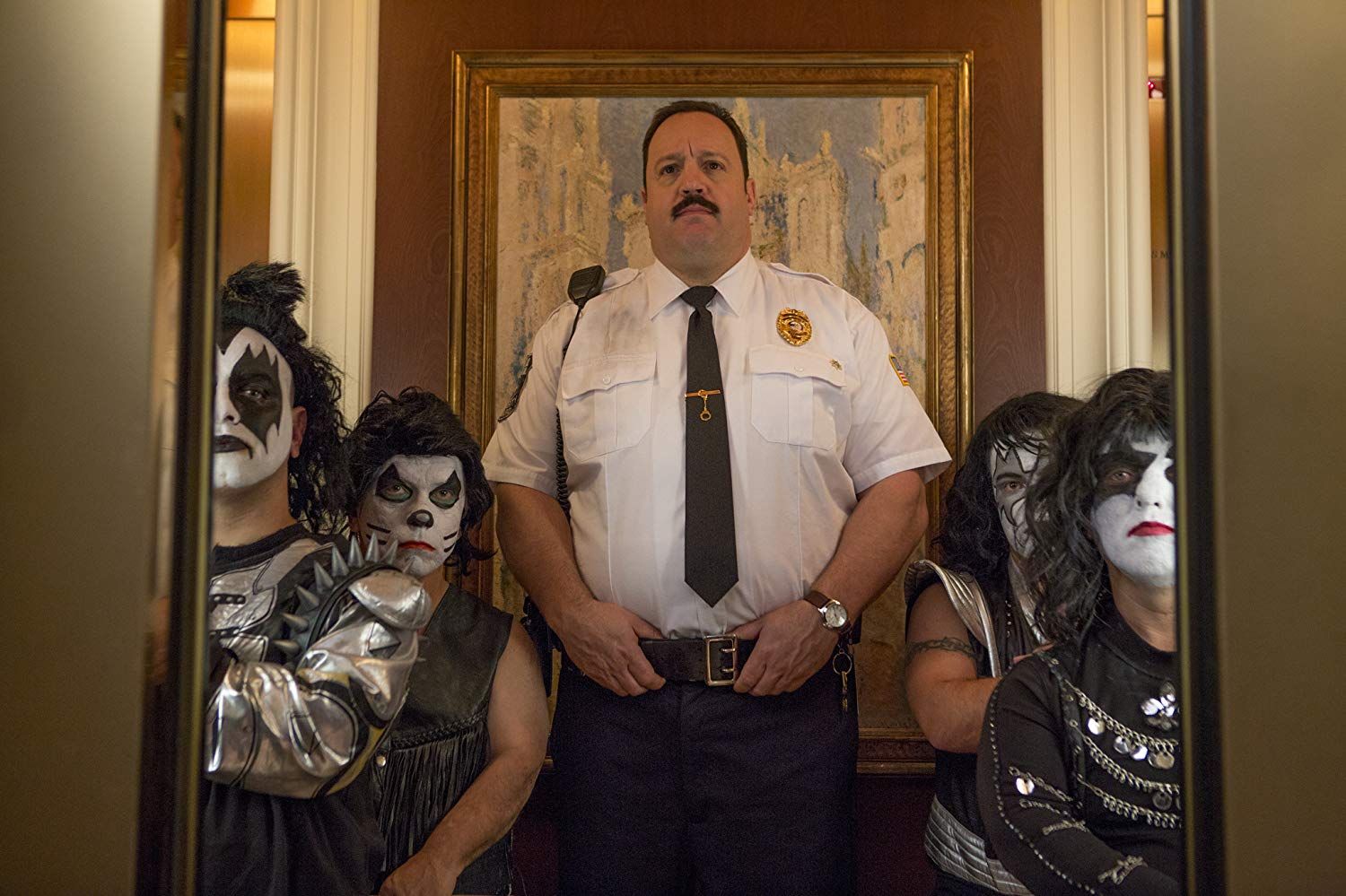 A benefit of podcasts is that you can listen while cooking, traveling, raking leaves, or completing an otherwise monotonous chore. With four episodes under their belts and another Thanksgiving special coming out this year, the program celebrates finding joy in the details and absurdities of life.
4. Addam's Family Values
While the Addams' give off a distinctly spooky vibe, Addams Family Values focuses on the family during the Thanksgiving season. Still delightfully macabre, the family comes together to save Fester from a murderous, gold-digging nanny. The intuitive Wednesday and Pugsley realize their nanny's ill intent. But she hides both of their knowledge by sending them away to a repulsively cheerful summer camp. Through a summer camp, the children must put on a Thanksgiving play that portrays immigrating Europeans as heroes and native Americans as antagonists. The kids escaped the biased play just in time to witness Fester's new wife and her schemes come to the forefront.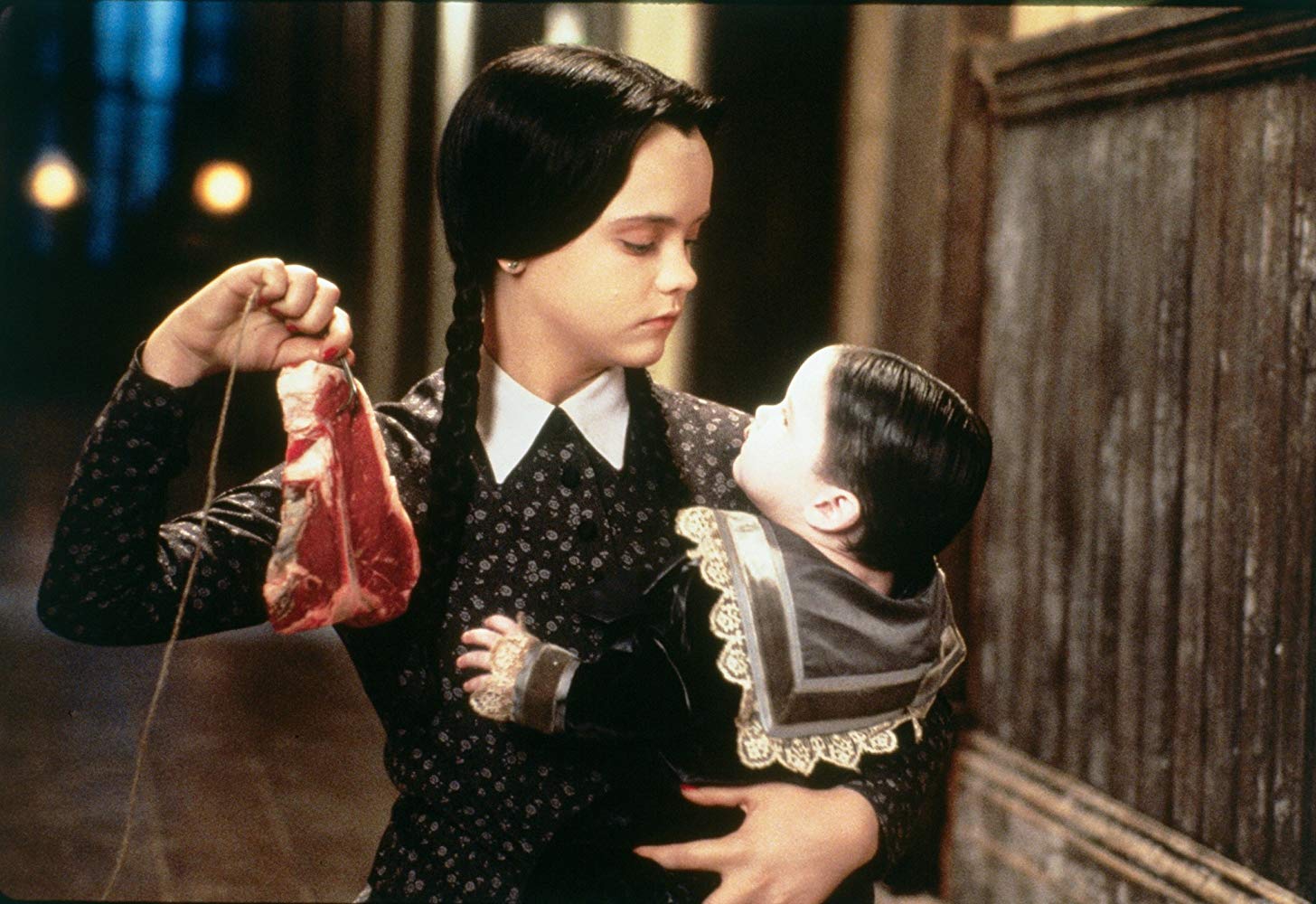 The Addams' celebrations are far from the typical family holiday, but they hold true for us as well. Their loyalty and love for each other make their oddities endearing and the dark a place to revel. As we gather with family, the proximity can cause us to pick at personality traits in each other we dislike. Addams Family Values reminds us that even when we can't seem to get along, we all have quirks that can help save the day.
5. Thanksgiving — Master Of None
Master Of None is an under-appreciated show about relationships, family, religion, and life as a young adult. In an episode one might associate with their own family, the story surrounds the coming out of Dev's best friend, Denise. In this Thanksgiving special, Dev's Indian family doesn't really partake in the holiday. Dev spends it at Denise's house every year; Denise is lesbian but has come out to only Dev and her mom.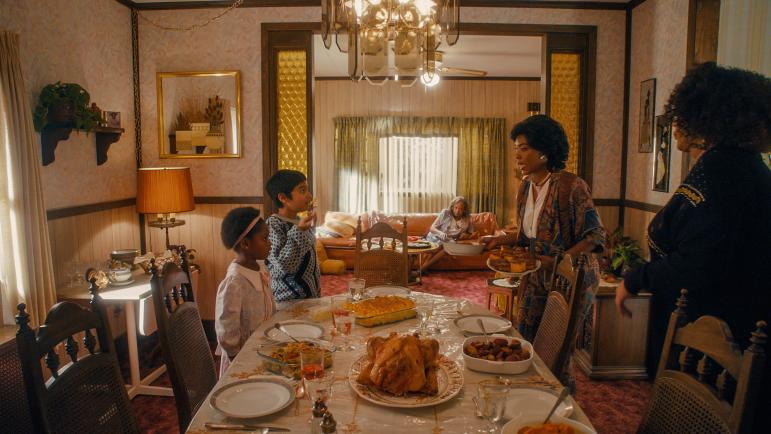 As Denise begins bringing home partners for Thanksgiving, she struggles to stay true to herself while still keeping the peace. Thanksgiving can be difficult, especially when family members don't accept you for who you are. Even though this can be uncomfortable, it's not your responsibility to make everyone happy. This episode explores how families learn to accept each other and that sometimes all we can do is lean into the awkward.
6. A Charlie Brown Thanksgiving
The classic that comes to mind when you hear "Thanksgiving" is A Charlie Brown Thanksgiving. Its relatable characters and humor make it a fantastic family-friendly Thanksgiving film to watch. Looking at the season through the eyes of children brings us back to the basics. When Peppermint Patty invites herself and other friends to Charlie Brown's house for Thanksgiving, Charlie Brown begins to feel overwhelmed. As Charlie Brown worries about preparations, traditions, and social anxieties, Snoopy's blissful celebration reminds us to be thankful for simple things.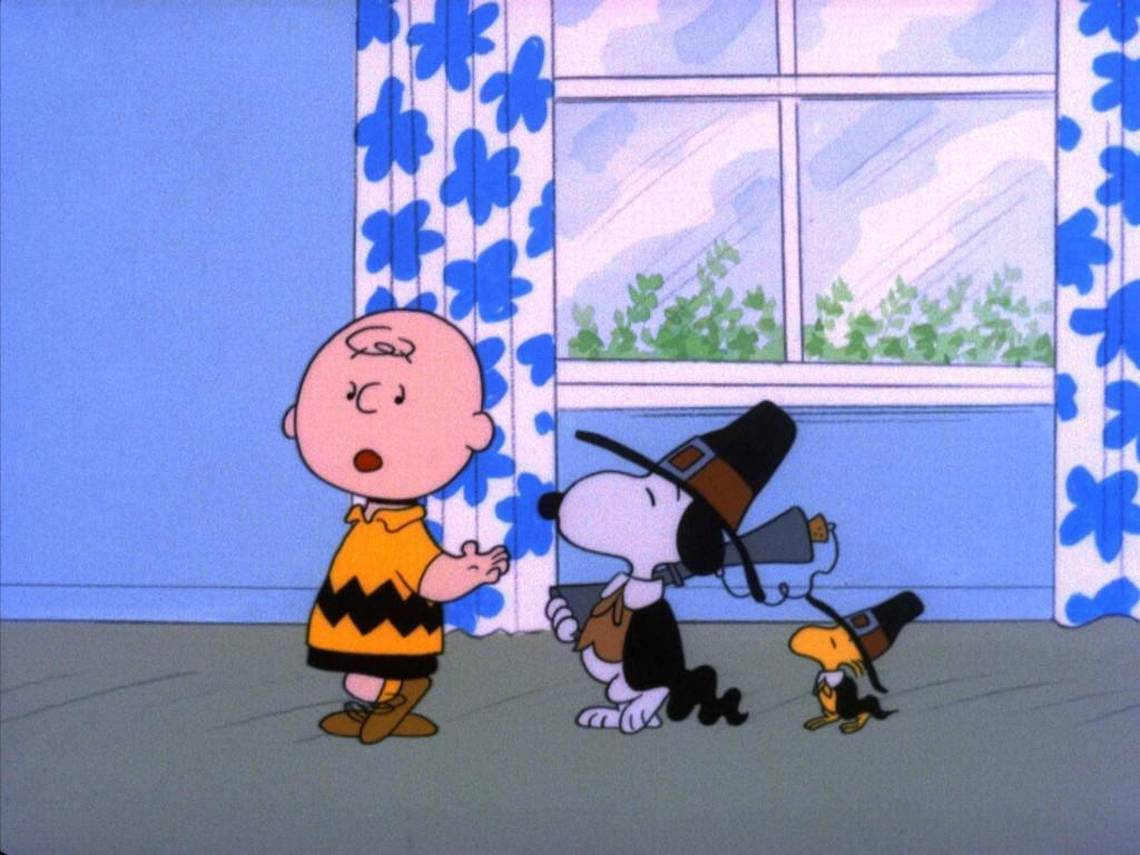 Though Snoopy serves just toast, popcorn, and candy, the gang learns that friendship, kindness, and gratitude are more important than the perfect spread. The charming hand-drawn animations and cartoonish sound effects also show us that stories can resonate even without CGI graphics or a multi-million dollar budget, though we can certainly be thankful for those as well!
Thanksgiving Specials All Year
Each of these Thanksgiving specials provides different perspectives on family, traditions and the more difficult parts of the season. It would be ignorant to say that every holiday season is a time of joy and wonder. However, these specials highlight struggles we can all relate to. Though these episodes are based on and around Thanksgiving, they share truths of gratitude for the whole year.