The Daily Fandom got the opportunity to ask Mai K. Nguyen some questions about her debut graphic novel, Pilu of the Woods. She got back to us with some great insights about working in comics, nature, and cute hair colors! Keep reading to get to know the newest talented cartoonist on Oni Press's roster!
Meet Mai K. Nguyen
The Daily Fandom: Could you tell us a bit about yourself and your new book, Pilu of the Woods?
Mai K. Nguyen: I'm a UX designer, comic artist, and illustrator living in Northern California. My hobbies include eating lots of ice cream, hiking, and petting dogs.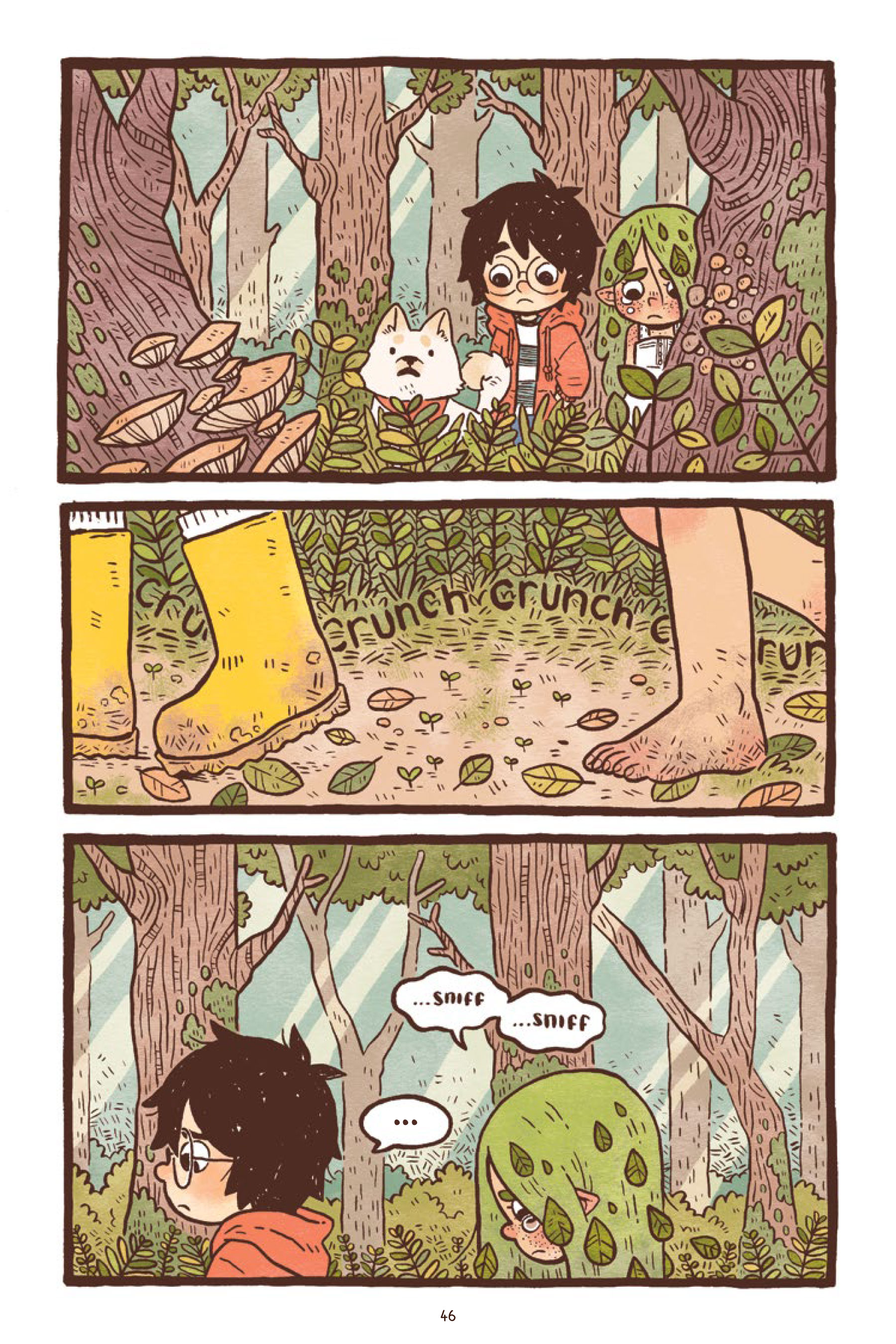 Pilu of the Woods is my very first full-length graphic novel! It's a story about a girl named Willow who is struggling to cope with the loss of her mother. One day, she runs away into the woods where she finds a lost forest spirit named Pilu. The two become friends and Willow offers to help Pilu find her way back home. But during their journey, Willow's bottled up emotions slowly start to spill over and she's finally forced to confront her own emotions.
Her Process
TDF: Tell us about your process! What does your workspace look like? What sort of media do you work in? Do you script everything out beforehand or make the story up as you're drawing?
MKN: My process is a bit of a mess, and working on this book was definitely a learning process for me! I usually let nuggets of a story marinate in my head for a while before I write a really rough outline. I tend to be really light on detailing synopsis and outlines, but working on my first book, it really helped me realize the value of properly planning a story and being able to communicate it clearly to people outside of my own little brain-space.
Anyway, since I'm pretty impatient, I tend to go straight into thumbnailing which is where I plan the script in tandem. I sketch out my final comic pages with blue lead and go over it with India ink and a variety of brushes. I'm a master at smearing ink everywhere, so opaque white paints and gel pens have been lifesavers. I then scan the pages and color them in photoshop. My very last step is to add my own watercolor texture over the colors.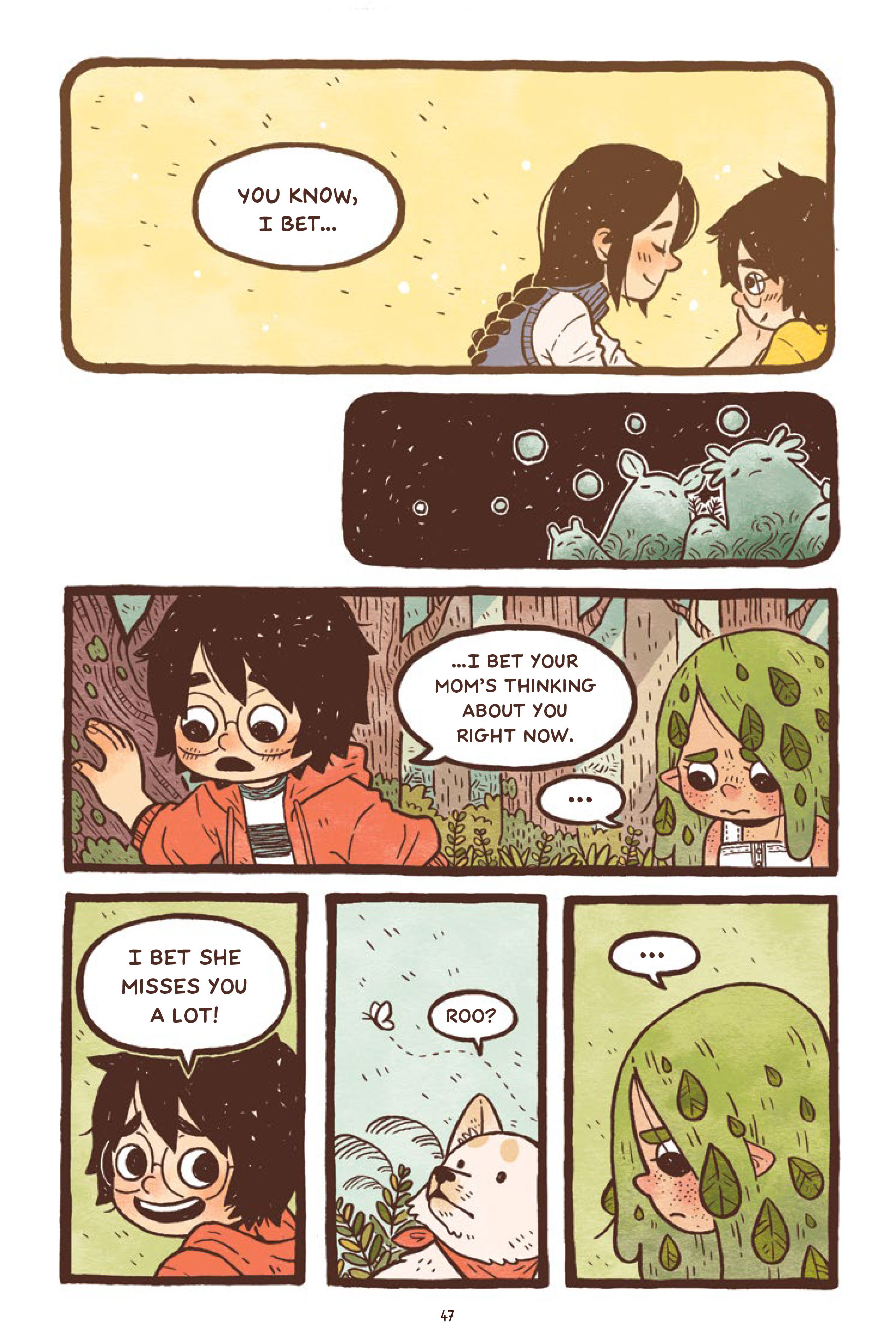 My workspace is generally a huge mess! I have a drawing board that I prop up with a shoebox, and I hang up any drawing references on the walls around me. And all of my tools, including coffee cups, are just scattered across my desk. Like this.
Social Media: To Post Or Not To Post
TDF: Would you say you get more gratification from posting things online as you're working and getting that immediate feedback, or from working on a big project under wraps for a long time and then putting it all out?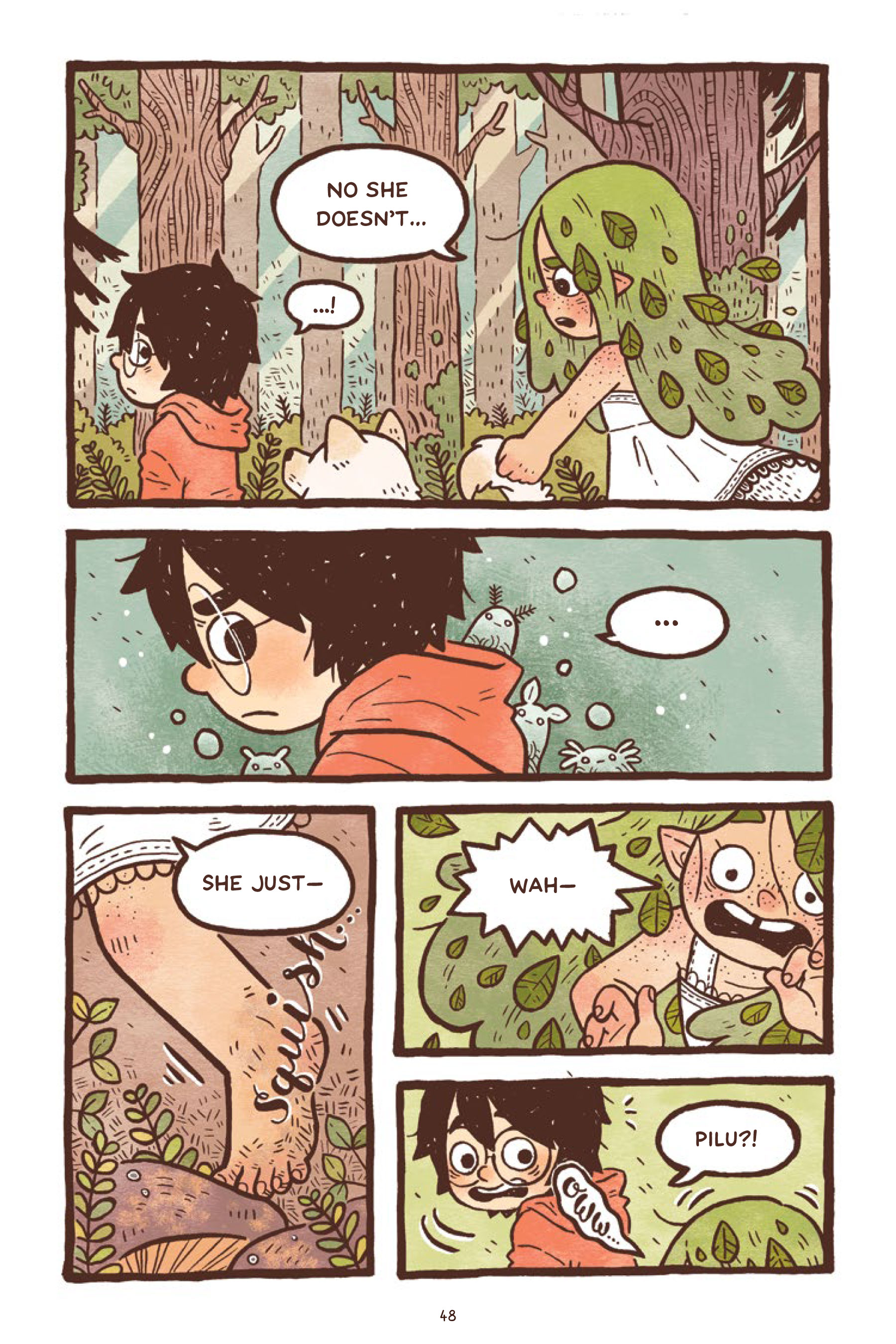 MKN: I absolutely love immediate feedback—it's just so satisfying! But I have noticed that I'm less likely to finish projects when I talk about it too much. I'm not very good at context switching, so I think the constant chatter can become more of a distraction for me. Combine that with the little gratification highs I get from posting online, and I end up putting all of my energy in the wrong places and lose my momentum to finish projects. That's probably why in the past, I've put so many webcomics on eternal hiatuses. Working on a project under wraps can definitely get a little lonely sometimes, but when you look back on all the work you've accomplished, it's very gratifying in its own way
Big Inspirations
TDF: Is there a comic you've read that inspired you the most in your own cartooning?
MKN: I read a lot of Japanese manga growing up, so it's definitely influenced the way I pace and panel my stories. A manga that was really eye-opening for me is Children of the Sea by Daisuke Igarashi. I was amazed at how Igarashi is able to create such raw and dynamic atmospheres with just paper and pen. His storytelling can be so seamless and rhythmical — it almost feels like a dream. I've been reading a lot more western graphic novels lately as well. One book that's been very impactful is The Witch Boy by Molly Knox Ostertag. She's crafted a beautiful example of the sort of graphic novel I want to create someday—the characters, the world, and the underlying message is all so well thought out and really delightful.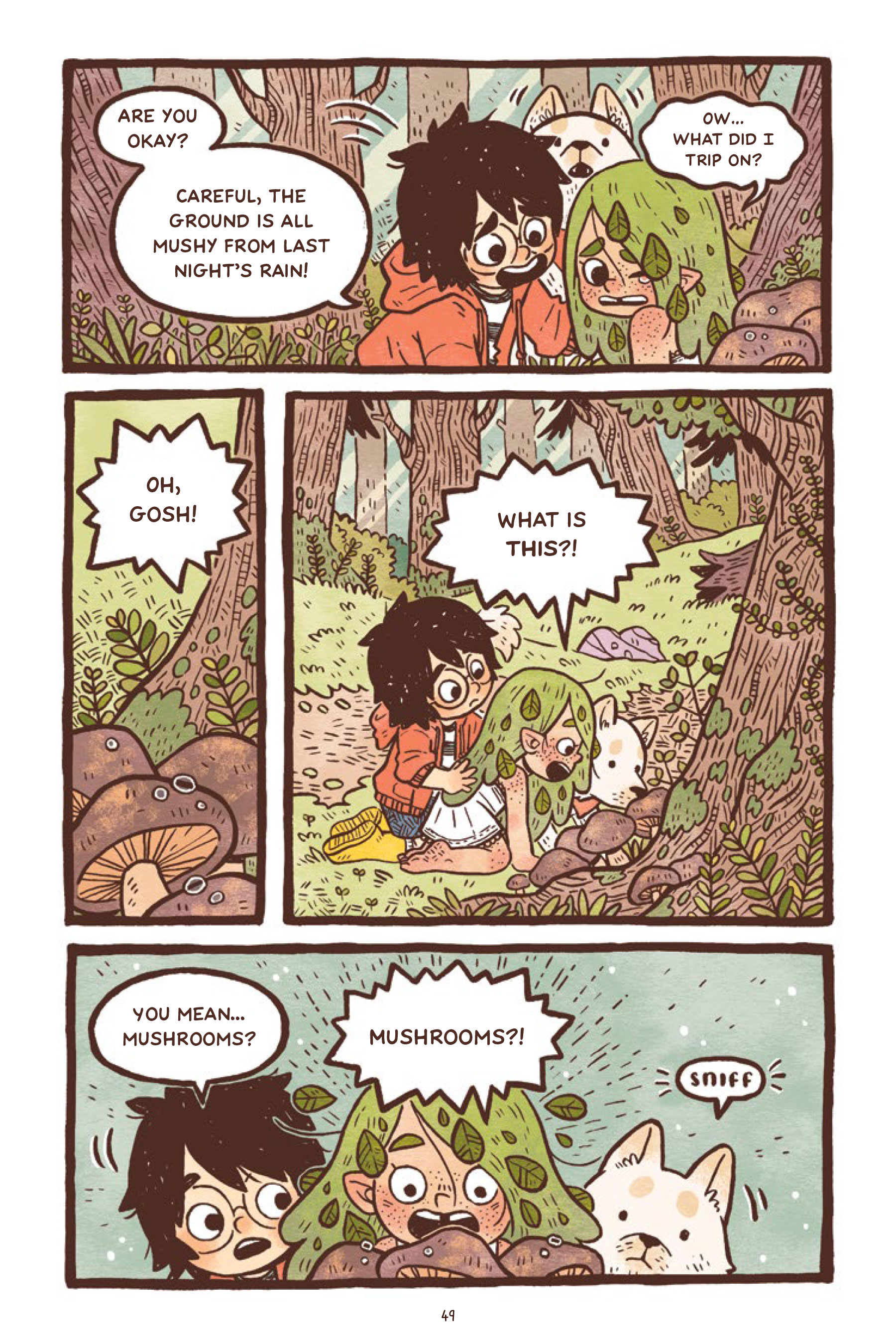 TDF: Do you have big inspirations outside of comics? Like movies, music, or books?
MKN: Like everybody else in the world, I'm a huge fan of Miyazaki movies. Many of his movies have a very simple and powerful message, all wrapped up in the most intricate world. I loved getting lost in his movies when I was little. As I grow older, those same movies feel different, but still just as powerful. That's the type of storytelling I hope I can achieve one day.
Back To Pilu
TDF: Getting back to Pilu of the Woods, it's a really sweet story about compassion and self-love, which is a really important message considering the modern social climate. Did you go into the story with a message like that as the goal, or did it evolve naturally through the narrative?
MKN: This story existed in so many different versions in the past, that I wouldn't say that the message was planned from the beginning. It happened a bit more organically as I tried to figure out who Willow was. Compassion and self-love are things I discovered a little late in my life, so I find myself preaching it regularly now and incorporating it in a lot of the stories I create.
TDF: Are the main girls, Willow and Pilu, based on anybody in particular? Are they amalgamations of multiple people? Or did they spring fully-formed from your head?
MKN: The girls aren't really intentionally based on anybody—though I would say I see parts of myself in both Willow and Pilu. Like Willow, I grew up having a hard time acknowledging my emotions, and like Pilu, I know what it's like to feel ignored and unseen. I think because they're both pieces of myself, they tend to compliment each other pretty well.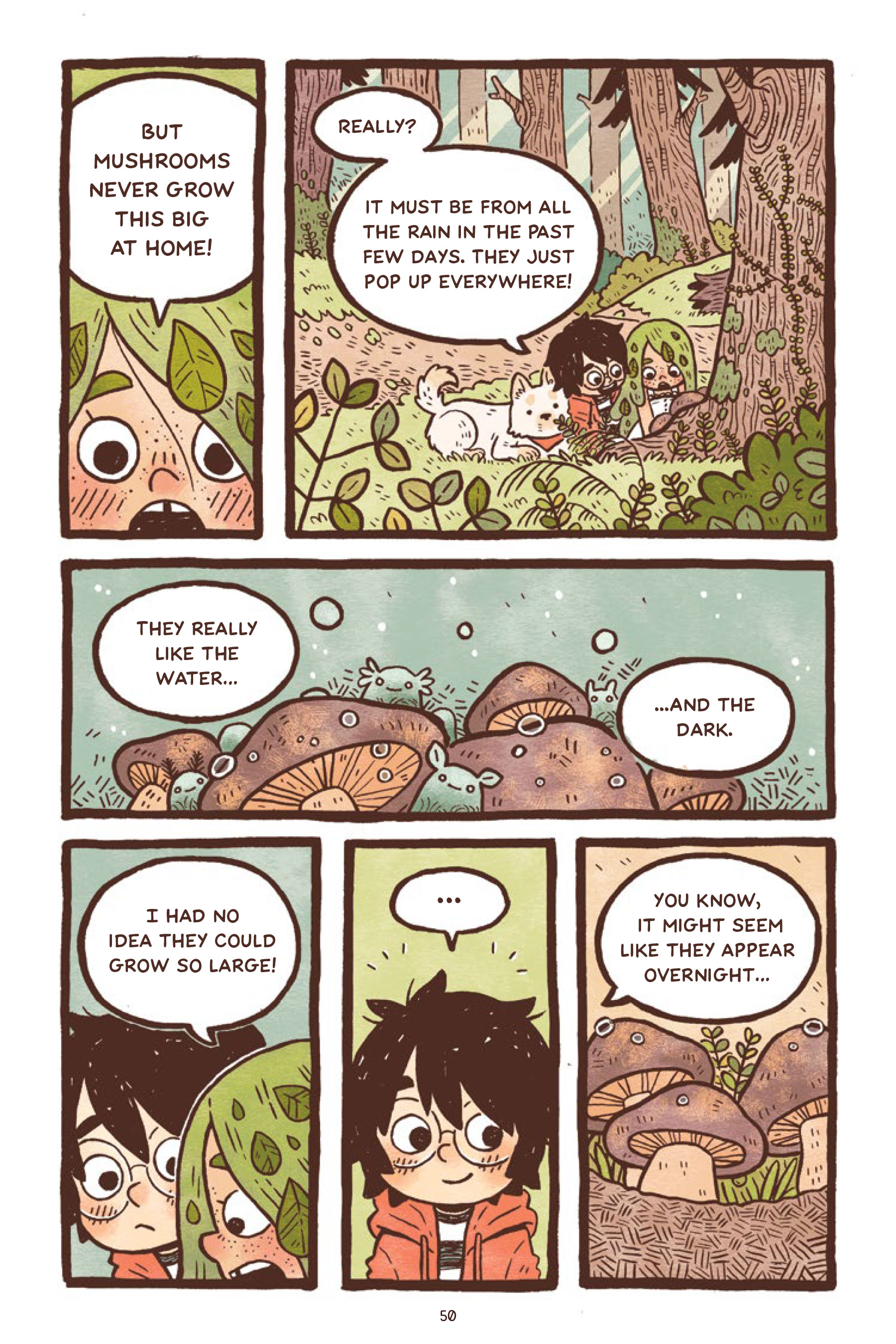 Mai K. Nguyen: Nature Lover
TDF: You clearly love drawing cute natural things like plants and animals – do you have any deep philosophy about nature? Or is it just that a subject you like to draw?
MKN: Being in nature always reminds me of how there's so much to look forward to in my life. It's a feeling I get when I'm standing amidst these huge redwood trees, and everything is blanketed with this soft quietness — I feel incredibly small and humbled and safe. But at the same time, nature can be so vast and unknown and full of stories. It's a really interesting balance and I think I'm always trying to convey that vibe through the stories I create.
TDF: Do you have another project already planned, or are you still taking a victory lap after finishing Pilu of the Woods?
MKN: I don't have anything set in stone, but I'm really looking forward to revisiting some old comics that I put on hiatus in college. I've learned so much about sequential art, writing, and publishing while working on this book, so I'm excited to put some of those learnings into action!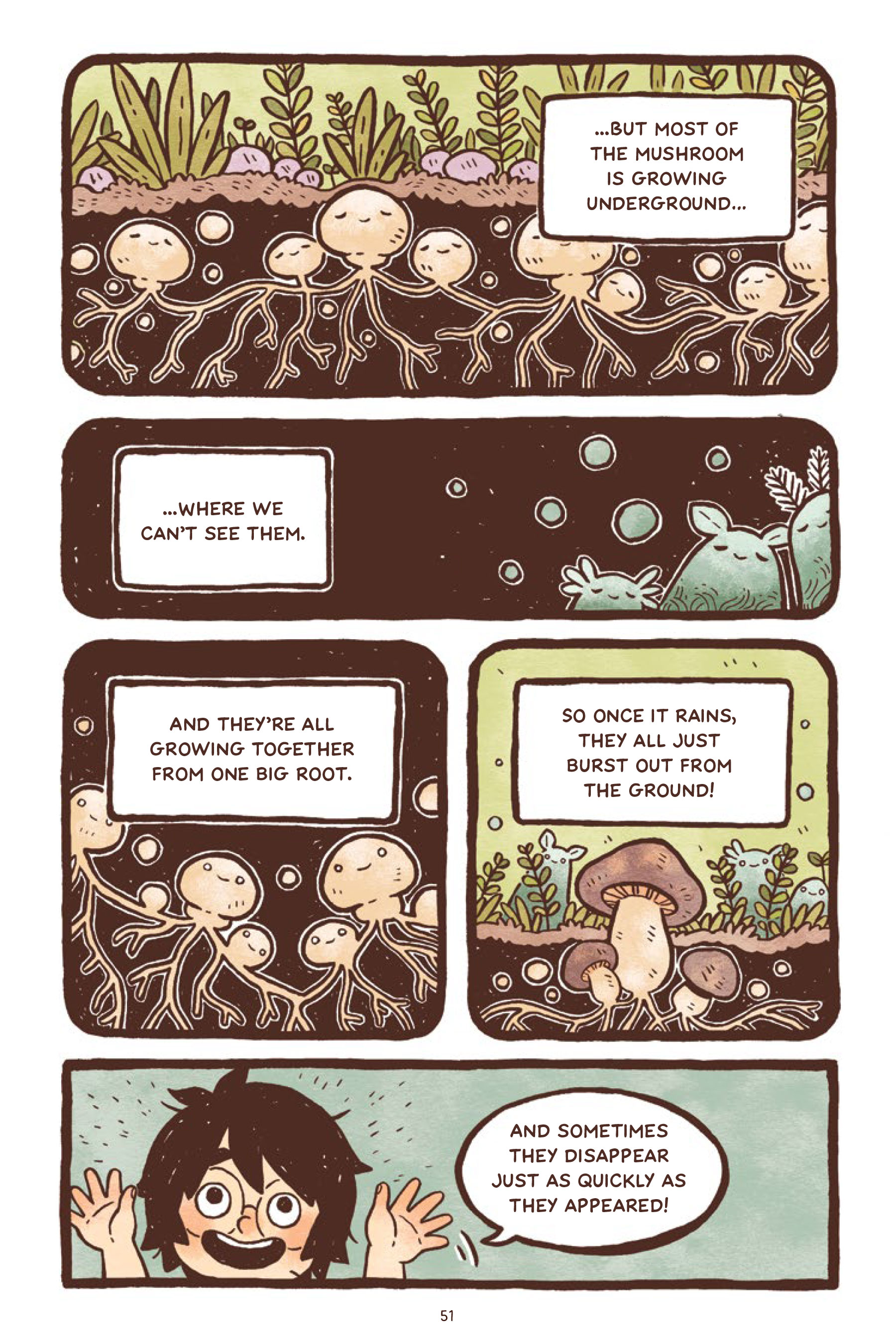 The Most Important Question
TDF: I'll let you go on a more lighthearted one – if you could dye your hair any color, what would it be?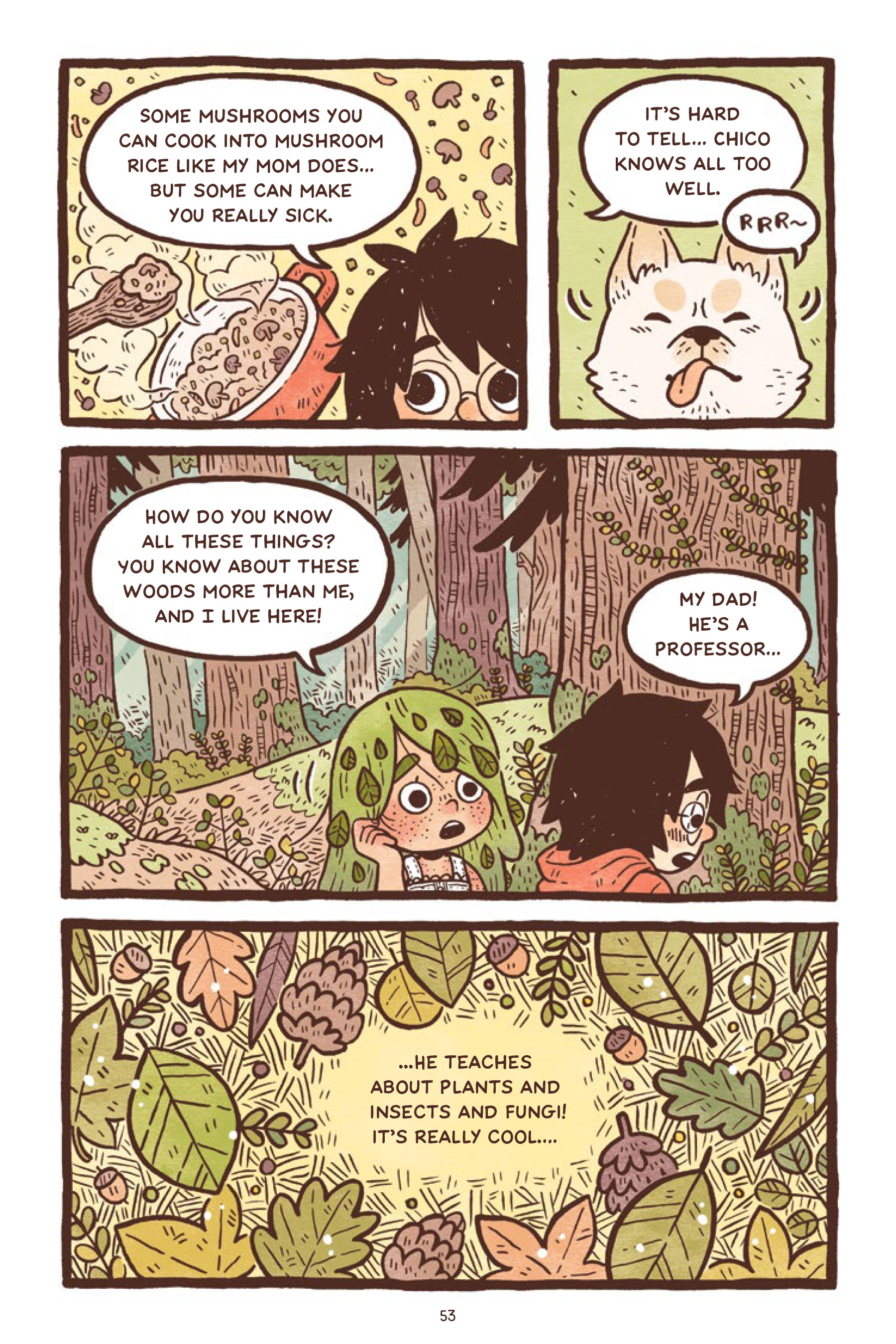 MKN: I've always been super envious of people that can have silvery pastel hair color! I would definitely go for a peach or a lavender color. Though having leaves for hair like Pilu would be pretty rad, too.
A Big Thanks to Mai K. Nguyen!
Pilu of the Woods is out on April 17th from Oni Press. Be sure to snag your copy and see how Nguyen's voice translates to the page! And a big thanks to Mai for taking the time to talk with us! We love hearing back from you and can't wait to get our own physical copies of Pilu!