In February, it's undeniable that love is in the air. For those in happy relationships, it's a wonderful time — for the rest of us, our feelings can be more complicated. This time of year can leave you feeling isolated and wondering if a relationship is in the cards for you. If you're looking for some reassurance or inspiration this season, three movies that might help are Howl's Moving Castle, Amelie, and Penelope. These movies all show a character who overcomes their fear and anxieties in order to find love. Hopefully, these three movies will inspire you to tackle your own fears and put yourself out there this month. 
1. Movies To Inspire: Howl's Moving Castle (2004)
Howl's Moving Castle is a rich tale of an introvert who finds love after stepping outside her comfort zone. In Howl's Moving Castle, Sophie must overcome her fears and self-esteem issues in order to find love and, more importantly, herself. At the beginning of the film, Sophie is shy, anxious, and unconfident. It seems that things have only gotten worse when she finds herself unexpectedly cursed by a vindictive witch. The curse turns Sophie from a teenage girl into a very old woman. Once the shock wears off, Sophie finds that she feels freed by her new state. The curse enables her to express parts of her personality, like her boldness and adventurousness, that she usually repressed.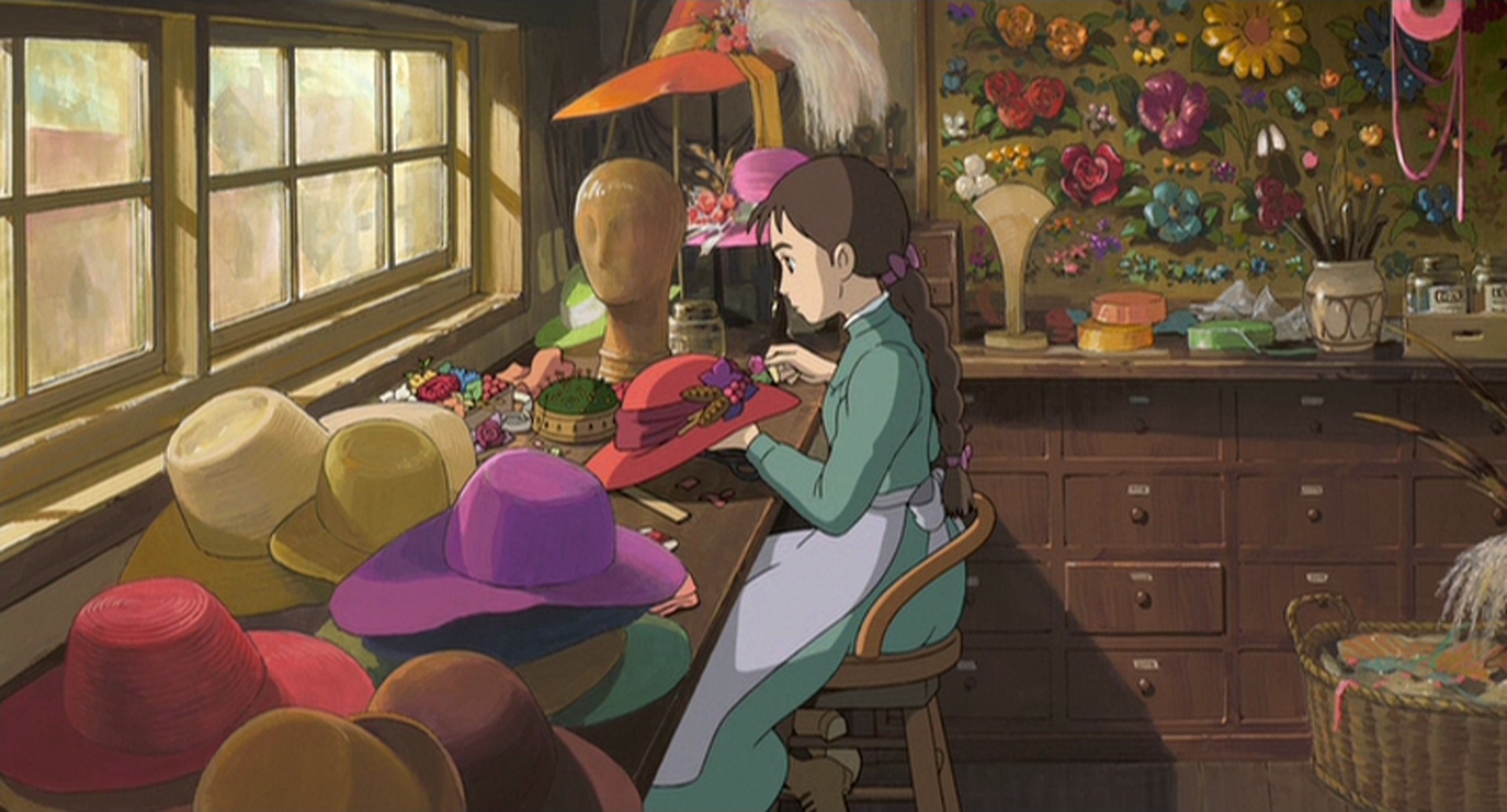 While Sophie had to literally become someone else in order to find her confidence, most people won't have to go that far. Her journey is a reminder of the importance of getting out of your comfort zone. A curse, like life, is what you make it. Sophie finds unexpected perks and uses them to her advantage. She dives headfirst out of her comfort zone, overcomes her fears, and finds love in an unexpected place — with her new boss, the vain wizard Howl.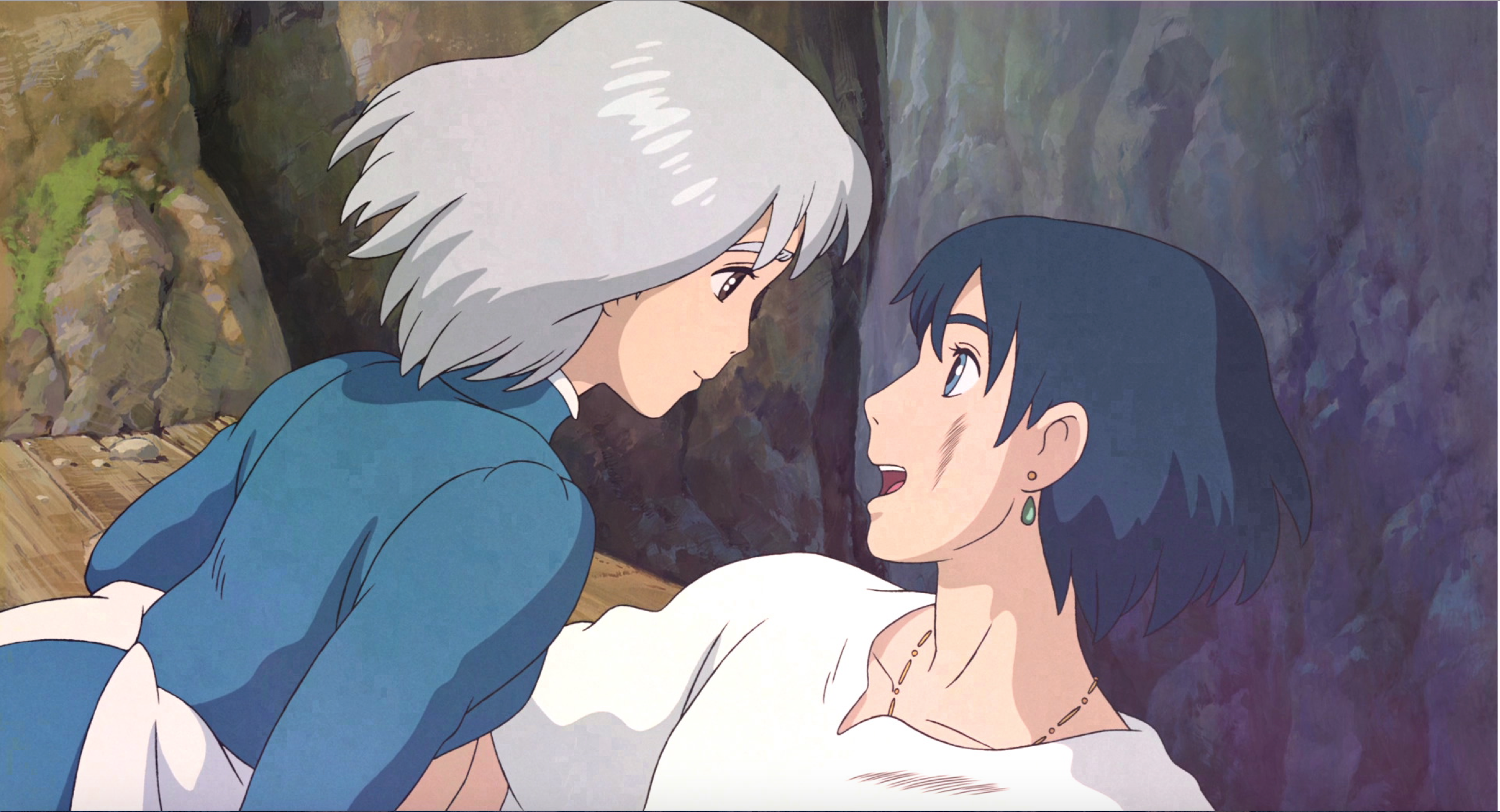 They push each other to be better, and both grow during the film. Sophie constantly calls Howl out on his nonsense, while Howl pushes her to stop holding herself back. This is one of the greatest movies to inspire you to find your own power. Sophie finds her "spark" and Howl becomes less self-involved before the two of them make things work. Not only are these two an absolute power couple, but they're also adorable as well. 
2. Movies To Inspire: Amelie (2001)
In Amelie, a pair of quirky dreamers connect in a dreamlike Paris after a long chase and several near-misses. Amelie is desperate for human connection, but because of her isolated and bizarrely tragic childhood, she struggles to do so. Instead, she cultivates a rich inner life and spends a large amount of her time constructing elaborate fantasies. After a chance discovery, Amelie decides to embark on a campaign of good deeds. However, the only way she feels comfortable reaching out is through elaborate, anonymous, games.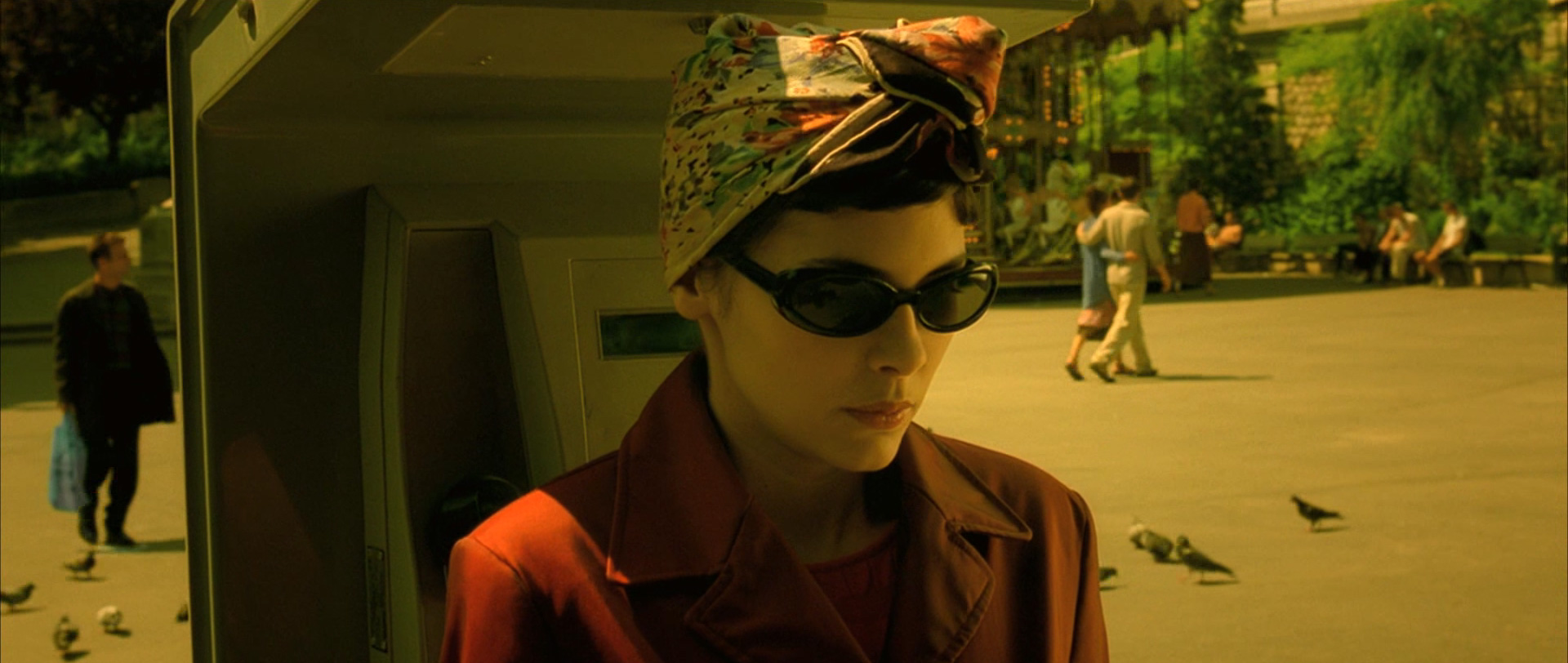 The more she wants the connection, the less these games seem to work. Finally, it all comes crashing down when she arranges a face-to-face meeting with Nino, a kindred-spirit who she's developed real feelings for. She's unable to let down her barriers, symbolized by the glass half-wall she keeps between them, and the interaction goes so badly that it would be generous to call it a disaster. This failure helps show Amelie the true stakes of the game she's been playing, and it convinces her that the best way to play is not to play at all.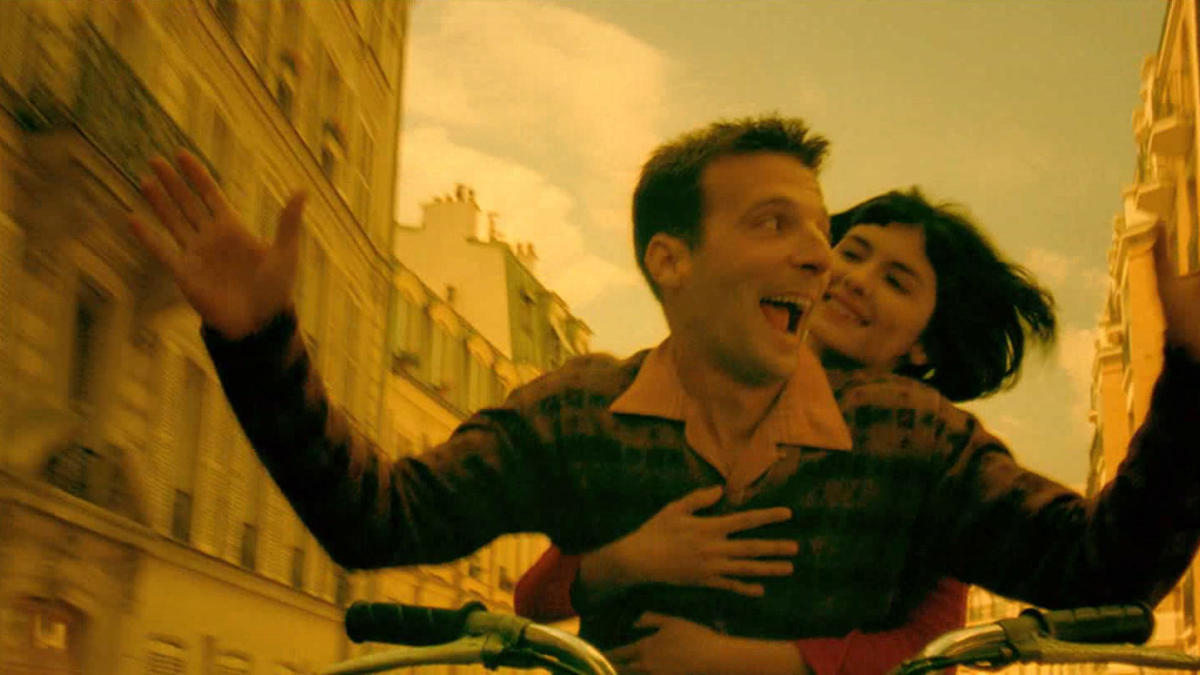 She finally lets down her guard and manages to put her anxieties aside and open the door. Nino, for his part, doesn't let the initial meeting discourage him and he gently but consistently shows that he's still interested. It is only when Amelie herself decides that she is really ready to let someone into her life that she is able to have the relationship, and the love, that she desires. Their arc is one of the best from these movies to inspire you to open up.
3. Movies To Inspire: Penelope (2006)
This film is a modern-day fable where two people are able to find love and acceptance despite the odds. Penelope, a girl suffering under a curse that gives her a pig's nose, is living the introvert's dream: she stays in her room and wealthy and available men arrive. It's sort of like a low-tech version of Tinder. Penelope lives in extreme isolation, both because of her well-meaning but overprotective parents, and because of her own insecurities.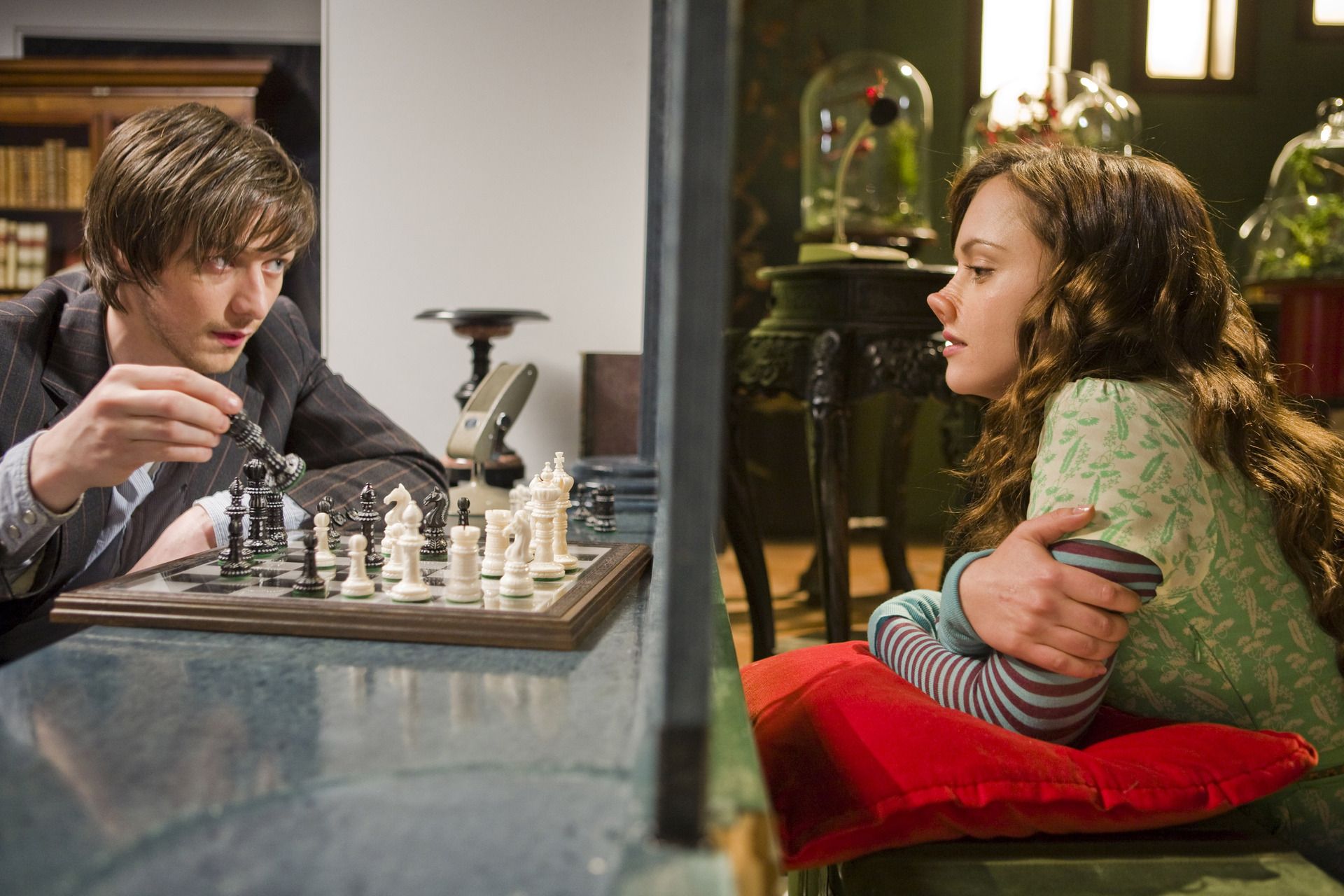 Things begin to change for her after she meets secretive gambler, Max. He pushes her, both through his encouragement and his betrayal, out of her comfort zone and into the real world. This is one of the great movies to inspire your own growth. She has to break down her barriers, both literal and figurative, before she can find what she wants. Penelope realizes that her most important relationship is with herself — and only then can she find the love she deserves.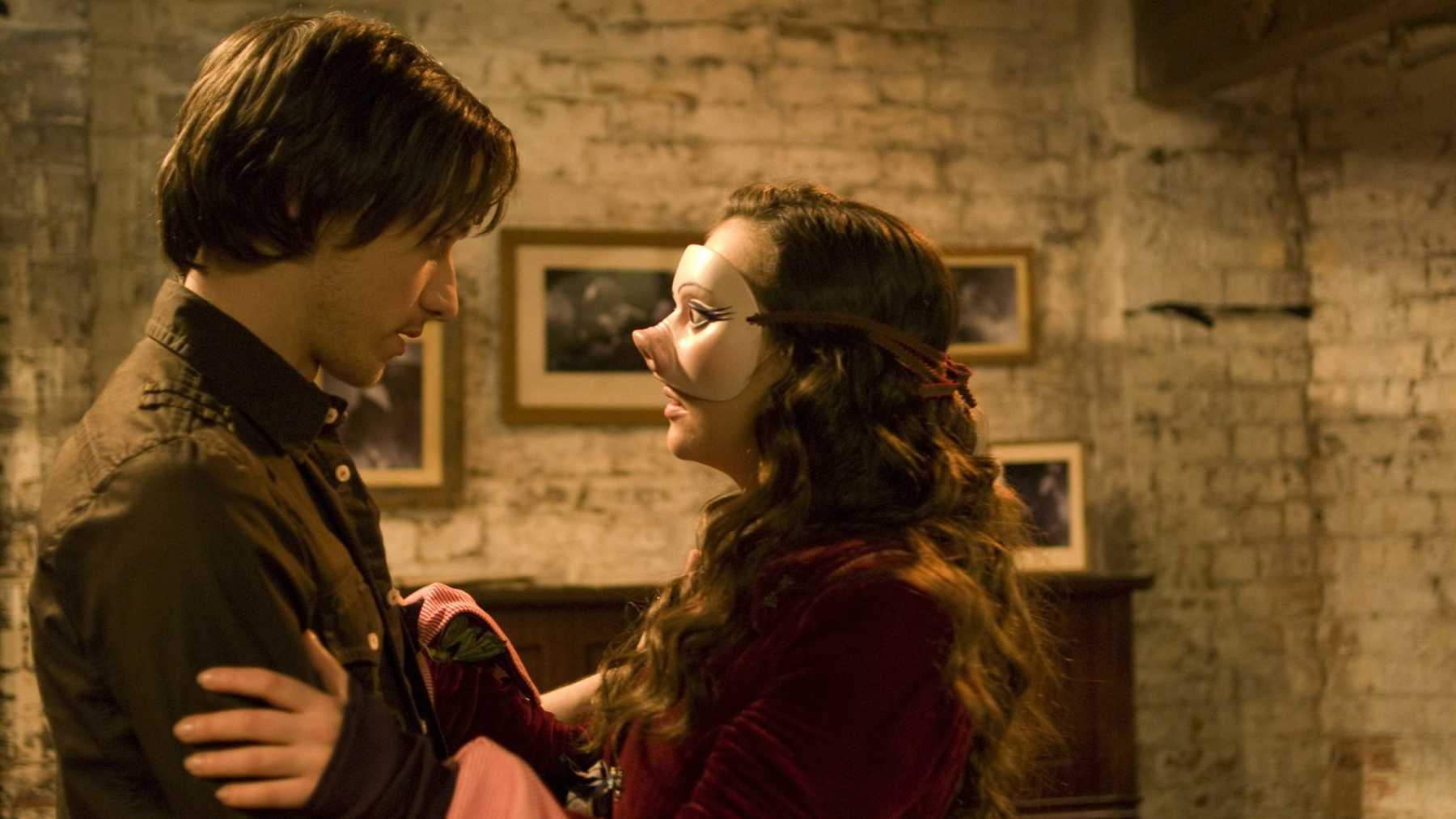 However, she doesn't come to this realization alone. She gets encouragement and support from the friendships she forms, including punk deliverywoman Annie and former nemesis, journalist Lemon (the always spectacular Peter Dinklage). Notably, it is only after both Penelope and Max take time to work on themselves that their relationship succeeds. Max puts all of his cards on the table and Penelope learns to go after what she wants, rather than what others want for her. 
Some Parting Words
The great thing about these films is that the characters seem like real people, flawed, scared, and insecure. All of them have to put time and effort into their own journeys before they can get their "Happy Ending." If they can do it, so can you. You don't have to be perfect to be happy, you just have to believe that you deserve it.
So, whether or not you've found your person, there's no need to let this month get you down. Just watch one of these movies to inspire reassure you that love is out there and it can find you too… but only if you're willing to go out and look for it.