The brilliance of Sex Criminals comes not from its zany depictions of fetishes and insane bank-robbing methods, but from just how authentic the characters are. That's the true focus in this last arc, more than anything. Sex Criminals #27 is written by Matt Fraction, with art by Chip Zdarsky. After the heavy last issue, things at least start off more lighthearted this issue. But that doesn't last very long either!
Things Can't Be Too Easy…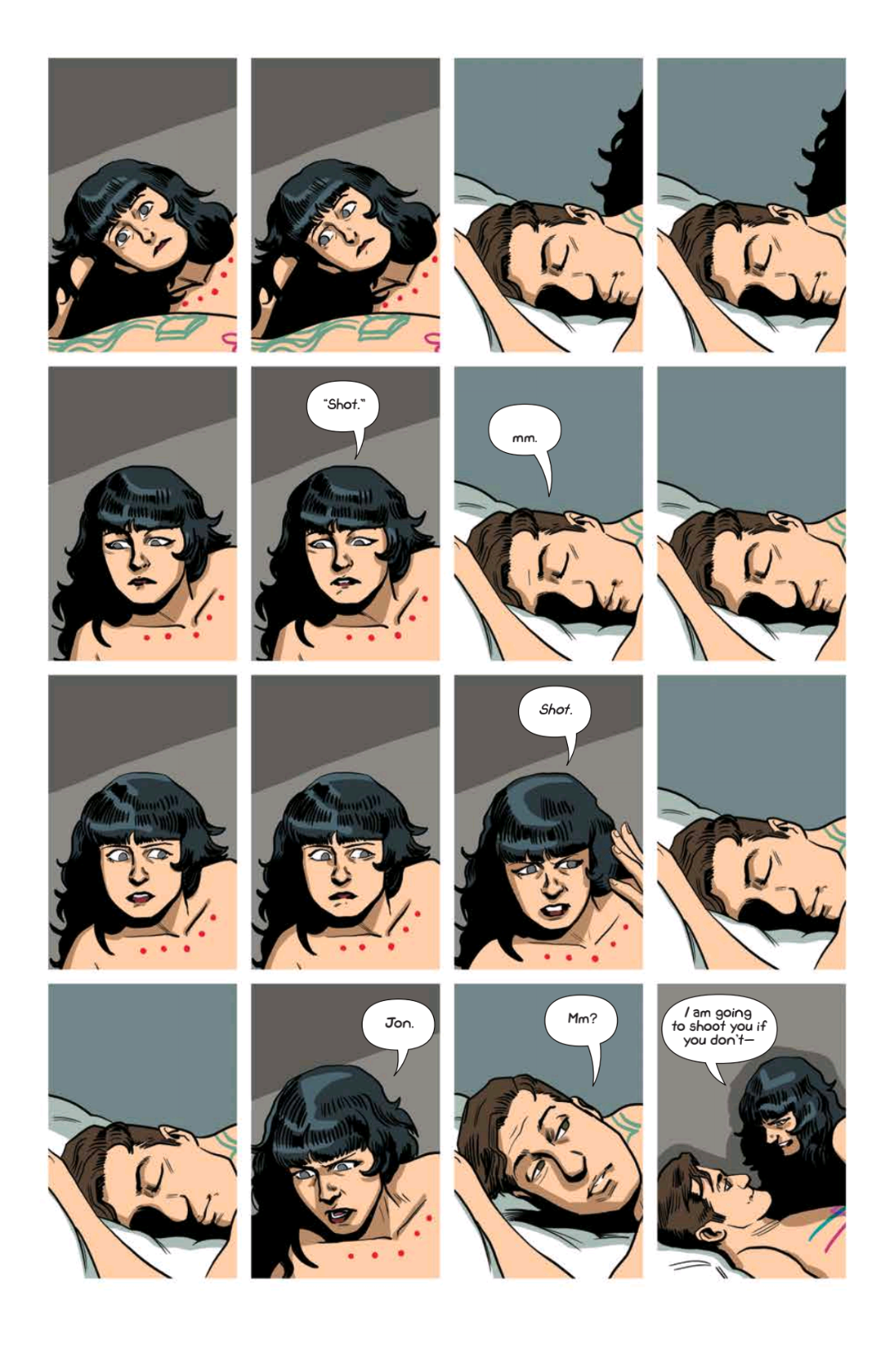 Do you see this page? Chip Zdarsky scoffs at your precious nine-panel pages! The range of expressions on display here is incredible. Sex Criminals #27 continues to see Suze struggle with facing trauma. Jon's admission here to being shot at before is very poorly timed to say the least. Naturally, it's impossible to know every detail about your partner's past, but you would think that something that significant would have come up in conversation. But this is Jon and Suze after all, far be them from any sort of "normal" social conventions.
…But They Could Be Harder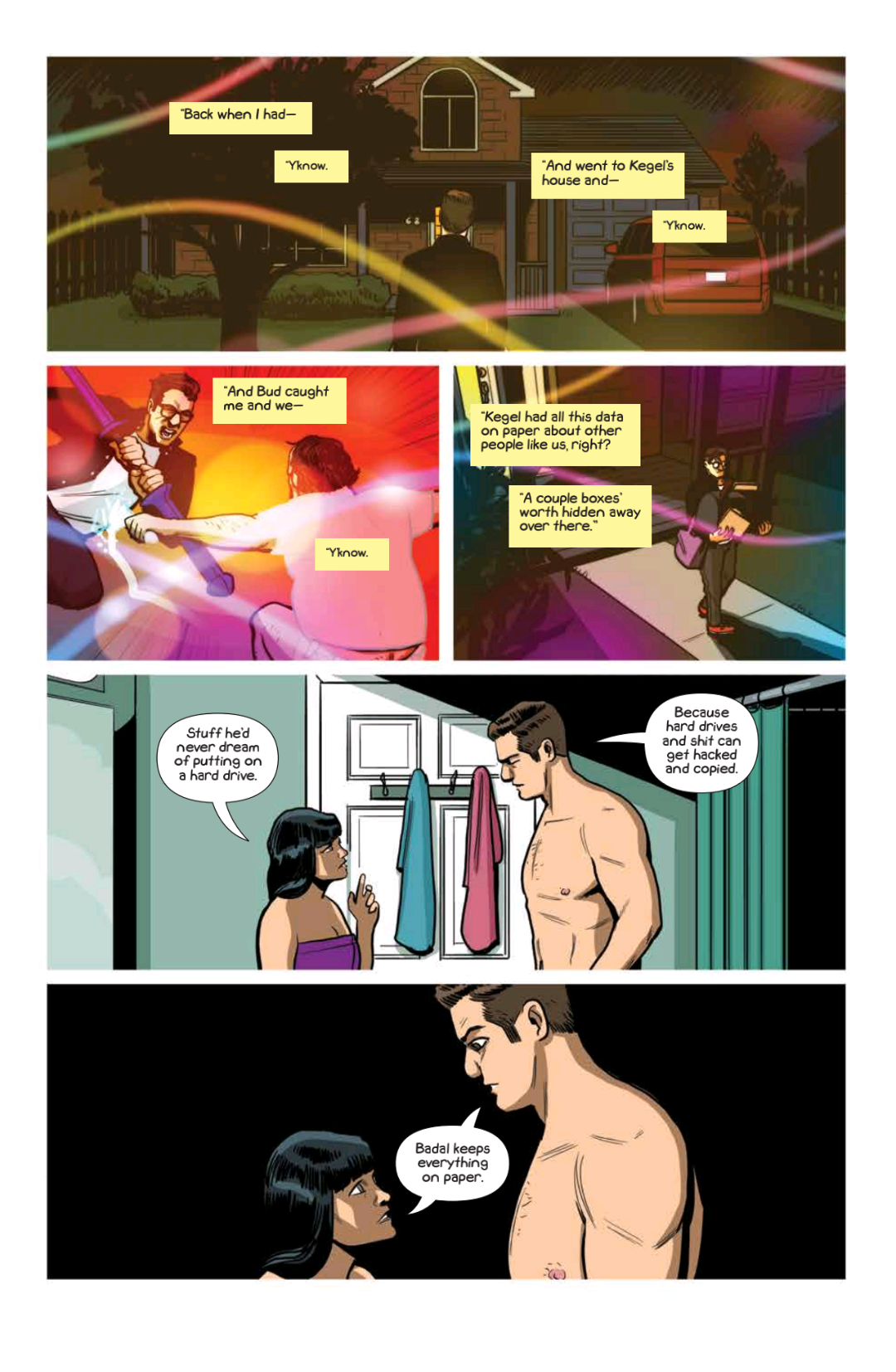 As we get closer to the climactic battle, or whatever form their encounter with Badal takes, things come into perspective and plans are made. The strategizing of how they can finally take him down feels almost surreal. The actual struggle has been in the back of my head while I focus more on the dynamics between characters, and clever dialogue from Fraction. Still, there's a fair amount of anticipation that's been building over these twenty-six preceding issues.
Progress Is Made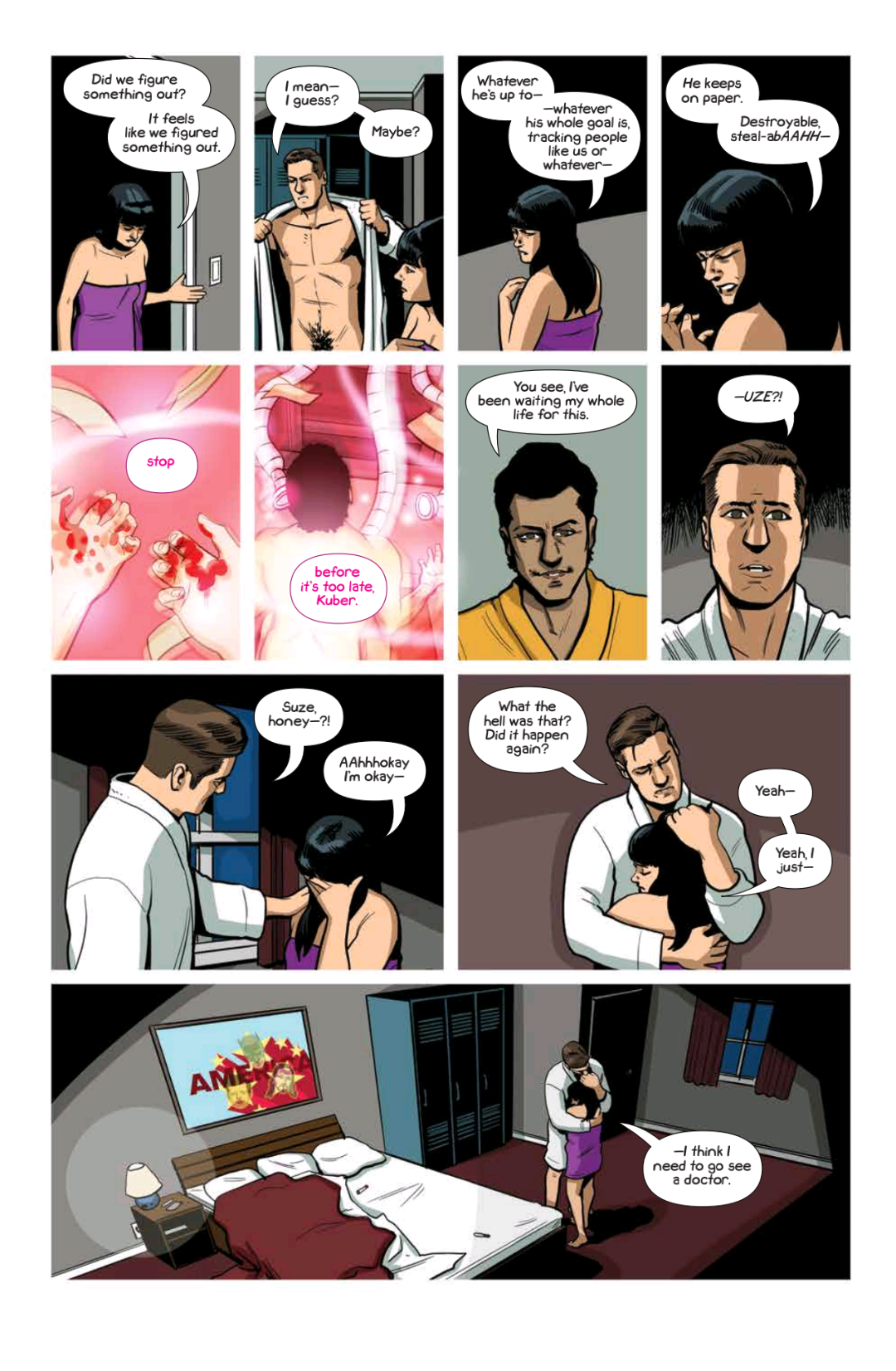 It's inspiring to say the least, that Suze comes to the realization that she needs to see a doctor. There's a perfect blend of concerning and horrifying in the visions she keeps having, which Zdarsky nails despite the vague nature of the panels. It's great to see these messy characters come to grips with themselves and accept that just maybe, they need help. If there's one thing you take away from this comic, let it be that you should never feel shame for wanting to see a doctor for any circumstance.
Coming To Conclusions
The breadth of Badal's devious scheming is delved into more here, which feels like it's been a long time coming. His presence and impact on the characters is finally becoming more apparent, something that I feel we haven't seen enough of leading up to this point. The characters converging and aligning is as satisfying as you could really hope with a series that's roughly thirty issues long by its conclusion, which is no small task. If nothing else, Fraction and Zdarsky should be immensely proud of their array of diverse, authentic, charming, and witty original characters.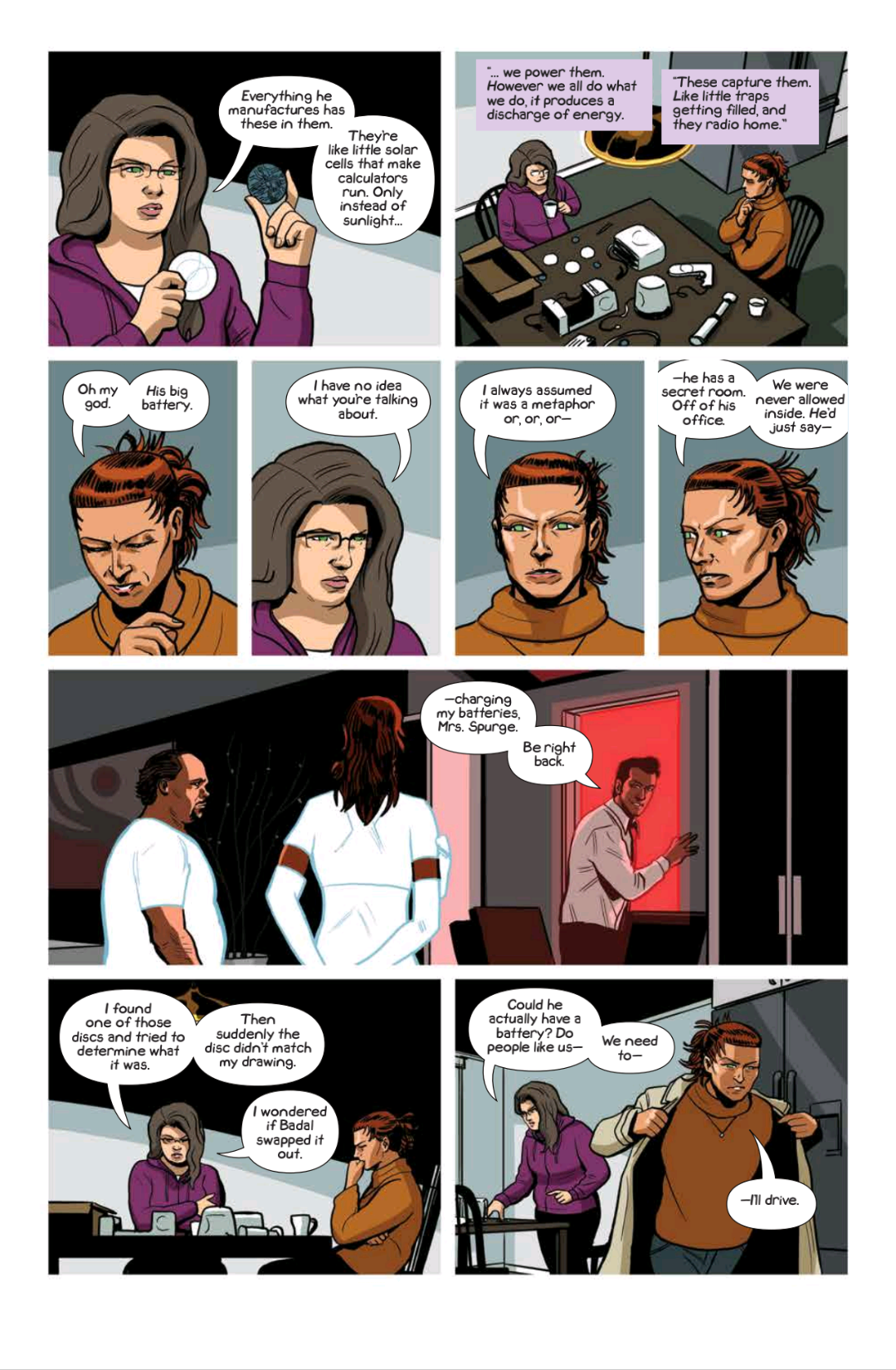 No one in this series acts any less smart than I would expect them to. There's no need to pull any punches or dumb something down for plot reasons. It's a breath of fresh air due to the pacing of the series, but it's something afforded with only running for thirty-ish issues. Creator-owned comics are truly a blessing.
What Do We Make Of The End To Sex Criminals #27?
There are a couple of things I'd like to make clear at the end here. These reviews are constructed in such a way that they can be considered safe-for-work. I work to include as little swearing and nudity as humanly possible, despite the issues being rife with both. It's not a bad thing, but it does mean you're only getting part of the picture here. I have no interest in spoiling everything for you anyways. I'd prefer you to read and experience the comic for yourself, but in this case, it's especially true. Fraction and Zdarsky are at the top of their games here.
There's precious little action to be salvaged in a book like this, even drawing this close to the end, but their emotional beats are so strong and hit so hard, you can easily get by without such things. This book can't exist without Fraction and Zdarsky. Even missing only one of them, would not yield nearly the same product, of this I am ridiculously confident. It's a testament to their proficiency and unique styles that this could be considered their definitive creator-owned work, and resemble nothing else either has worked on. Only a few more issues to go, so join me in finishing this incredible series over the next several months!