I've been a K-pop fan since 2012. Over the years, I've watched the industry evolve and expand, but I never expected Korean pop to catch on in the west as much as it has in the past two years. BTS' raging popularity in the states has got every entertainment company in South Korea toying with the international market in one way or another, and SM Entertainment, one of the biggest players in the industry, is going in on America in a major way with their new supergroup, SuperM.
Taking K-pop To The Next Level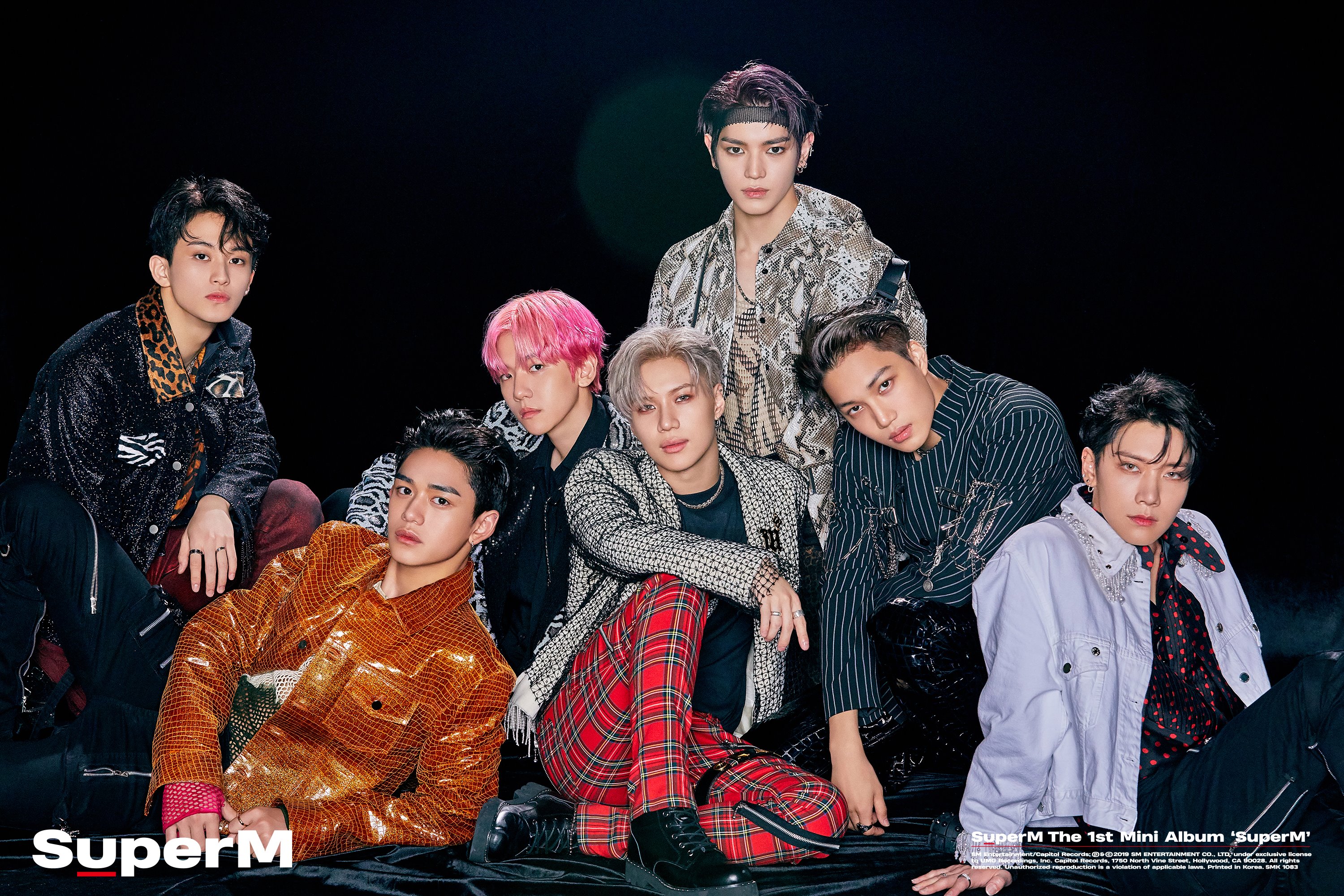 On October 4th, SuperM released their debut album alongside a music video for their title track, "Jopping" (which is a portmanteau of "jumping" and "popping" and has been the fuel for a surging amount of memes). "Jopping" belongs to a genre of music created by SM Entertainment called SMP or SM Music Performance. SMP combines other genres like rock and hip-hop and often mixes in others like R&B or classical to create a sound that inspires awe and allows the artists to perform complex and striking choreography to intense rhythms.
Notable SMP songs include tracks like Super Junior's "Don't Don", EXO's "MAMA", and TVXQ's "Keep Your Head Down". Despite what I've said so far, this isn't a music review. "Jopping" is a music video of epic proportions and bangin' beats that you should definitely check out, but I'm here to talk about the immensely talented boys that make up the group.
SuperM, The Avengers Of K-pop
SuperM isn't just another K-pop group. In fact, they're not really a "group." In K-pop terminology, they are what is called a "unit group," meaning that they are made up of idols from separate groups. If that's confusing, think of it like this: when people go to the beach, they stay in beach houses. The beach house is not their permanent place of residence, and they will eventually go back to their actual home. SuperM, in essence, is a beach house. The members are staying there temporarily until they go home to the groups they came from.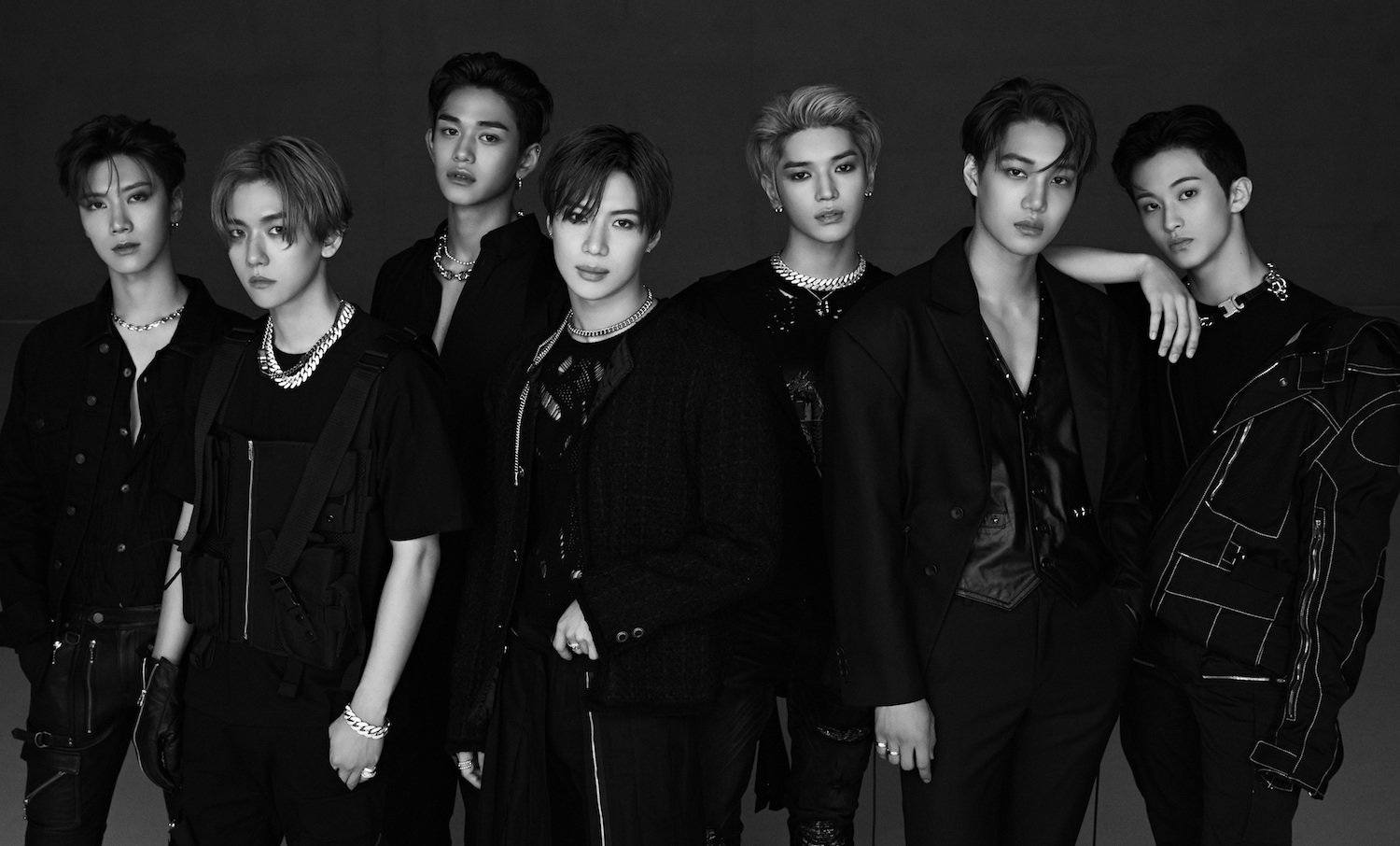 SuperM is a 7-member group composed of some of SM's most popular idols, coming from SHINee, EXO, NCT, and the Chinese NCT offshoot, WayV. SM has been promoting them as "The Avengers of K-pop", and they certainly are a powerful, star-studded lineup.
Well, they're star-studded if you're already a K-pop fan, but I don't expect the K-pop literacy of the general American public to extend too far past knowing that BTS exists. A lot of what I've said might be Greek to you, so I'm going to give you the lowdown on all seven members of SuperM.
Baekhyun, The Vocal Leader of SuperM
First up is the eldest member (27) and leader of SuperM, Baekhyun of EXO. In some ways, Baekhyun is the odd one out in SuperM; he's the only member that is the main vocalist in his "home" group, and he isn't necessarily known for being a dancer. Like all of the other members, though, he is beautiful.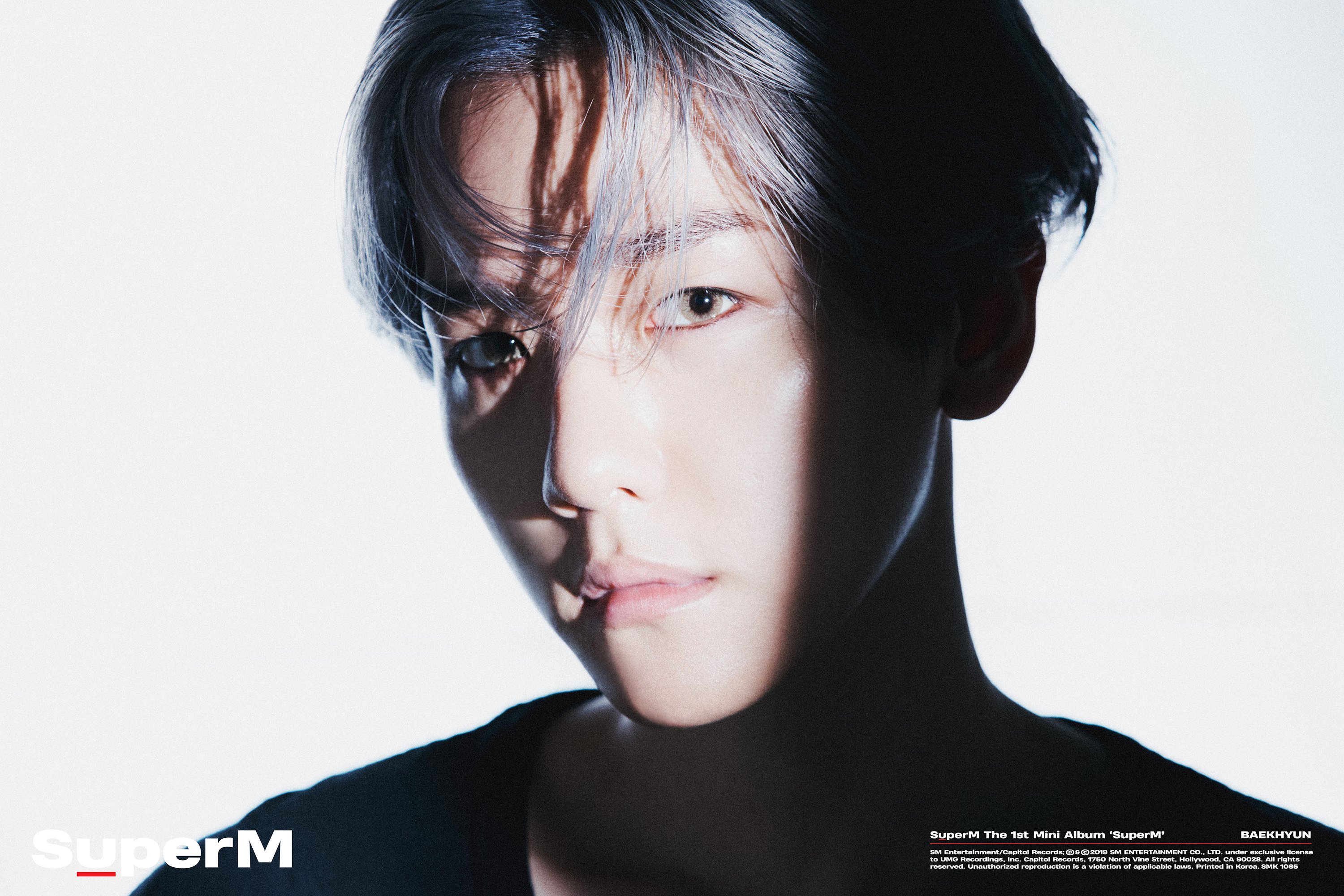 Since EXO's debut in 2012, Baekhyun has been a standout member for his smooth yet powerful vocals. He's one of the most followed K-pop idols on Instagram, and he's part of EXO's "beagle line". In the world of K-pop, a "beagle-dol" is someone who is cheerful and rambunctious, always cracking jokes and trying to make others smile. This behavior of his persists in SuperM, with the other members now telling stories about his antics during photoshoots and filming. He's a moodmaker, and he's helped the SuperM members enjoy their time together in their new unit.
Baekhyun made his solo debut this year with his debut EP, City Lights, spearheaded by the title track "UN Village", an R&B song about a late-night excursion with a unique sense of intimacy. He brings his interesting vocal color and strong high notes to SuperM.
Taemin, The Ace
Taemin (26) comes from one of the most legendary groups in K-pop, SHINee. While the rest of SHINee is completing their mandatory military service, Taemin is representing his "home" group in SuperM. Out of all of the SuperM members, Taemin has the most prolific solo career, with 2 Korean studio albums, 1 Japanese studio album, two Korean EPs, and 3 Japanese EPs. He debuted in 2014 with "Danger", and his most recent release was "Famous" in 2019.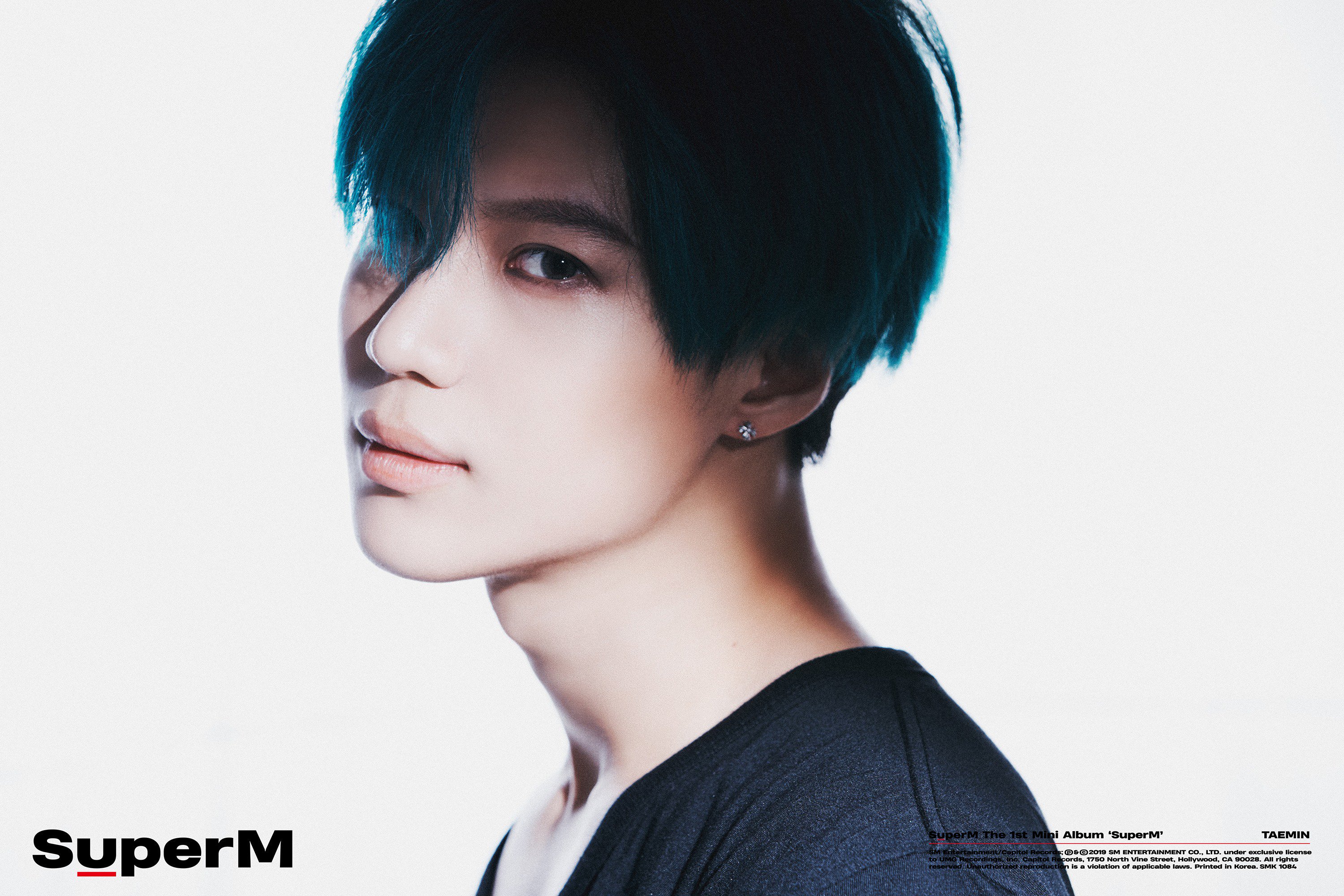 Taemin is a true triple-threat: he can sing, he can dance, and he's gorgeous. In SHINee, Taemin is the maknae (the youngest member of the group). In SuperM, he's the second oldest and the industry senior, having debuted before all of the other members' groups. Taemin's current musical style falls somewhere between Madonna and Michael Jackson, and he never ceases to impress when he's performing. Over the years, his image has evolved from "cute younger brother" to "cool industry senior". He often makes appearances in mentor or judge roles on idol competition shows.
As someone who was a diehard fan of him and SHINee back in 2012, it's amazing to see how much he's grown up over the years. A true beacon of talent in the K-pop industry, Taemin brings his years of experience to SuperM to guide the younger members to success.
Kai, The Dancing Machine
Our second EXO member is Kai (25), who has been known by the nickname "Dancing Machine" since his 2012 debut. Though that needs no clarification, he is a supremely talented dancer. Of course, he's very pretty. So pretty, in fact, that he featured on a track called "Pretty Boy" on Taemin's debut EP.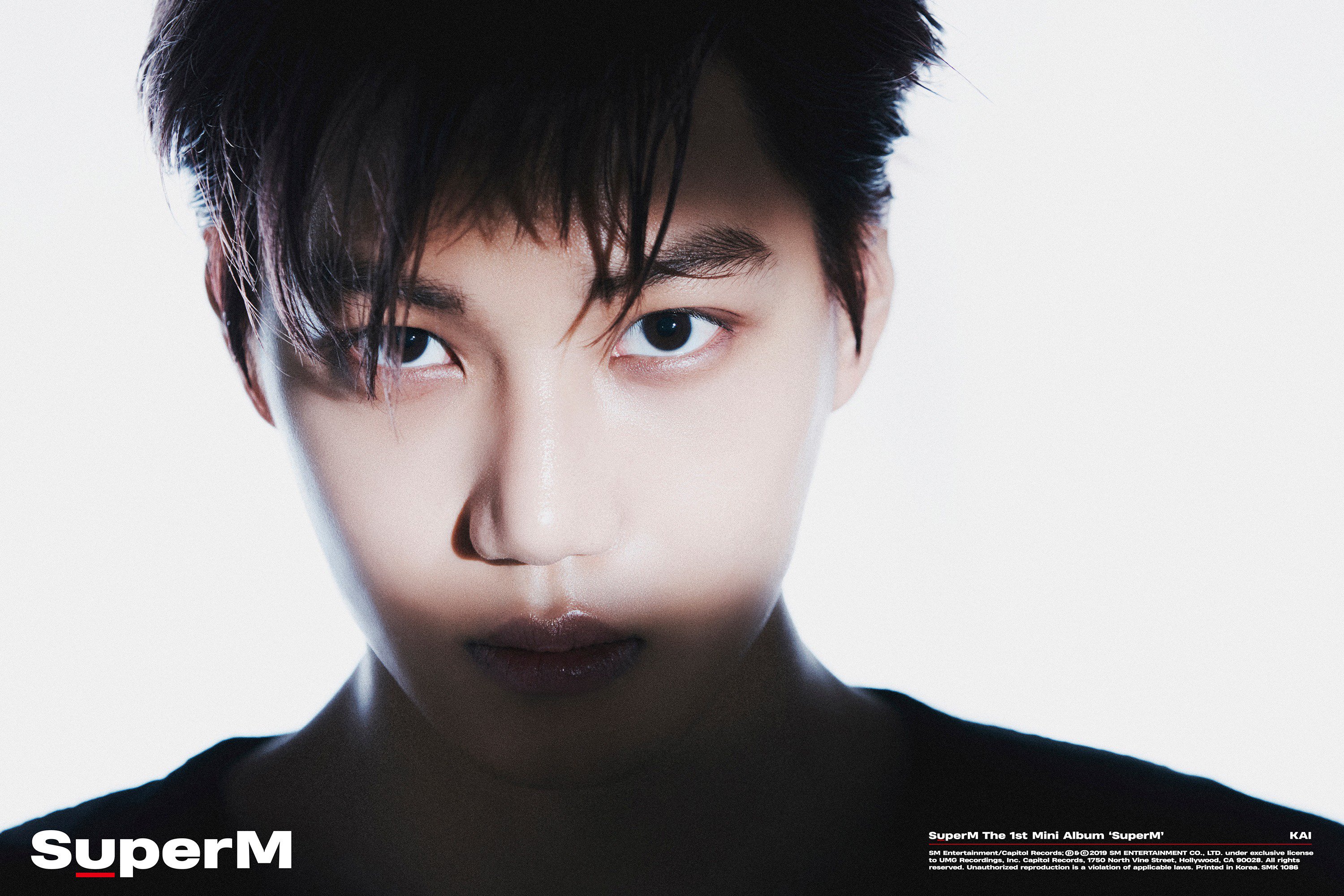 Taemin and Kai are longtime friends, so it's exciting to see the two of them get the chance to perform in the same group. They met before debut when they were both young trainees, and they have been close ever since. They hang out so often that their managers have joked about them dating each other. Their bromance is strong and true, and it's a treat to see them united in SuperM.
Kai doesn't currently have any solo songs, but it's worth checking out some of his performances to see what he can do. Last year, a fancam of him performing EXO's song "Tempo" went viral due to his precise dancing skills and charisma. Kai genuinely enjoys performing, and it always shows.
Taeyong, The Rising Star
Taeyong (24) comes to us from SM's youngest boy group, NCT. NCT is a large project group consisting of multiple units, and Taeyong has participated in two of them: the rotational unit, NCT U, and NCT 127, in which he is the group's leader.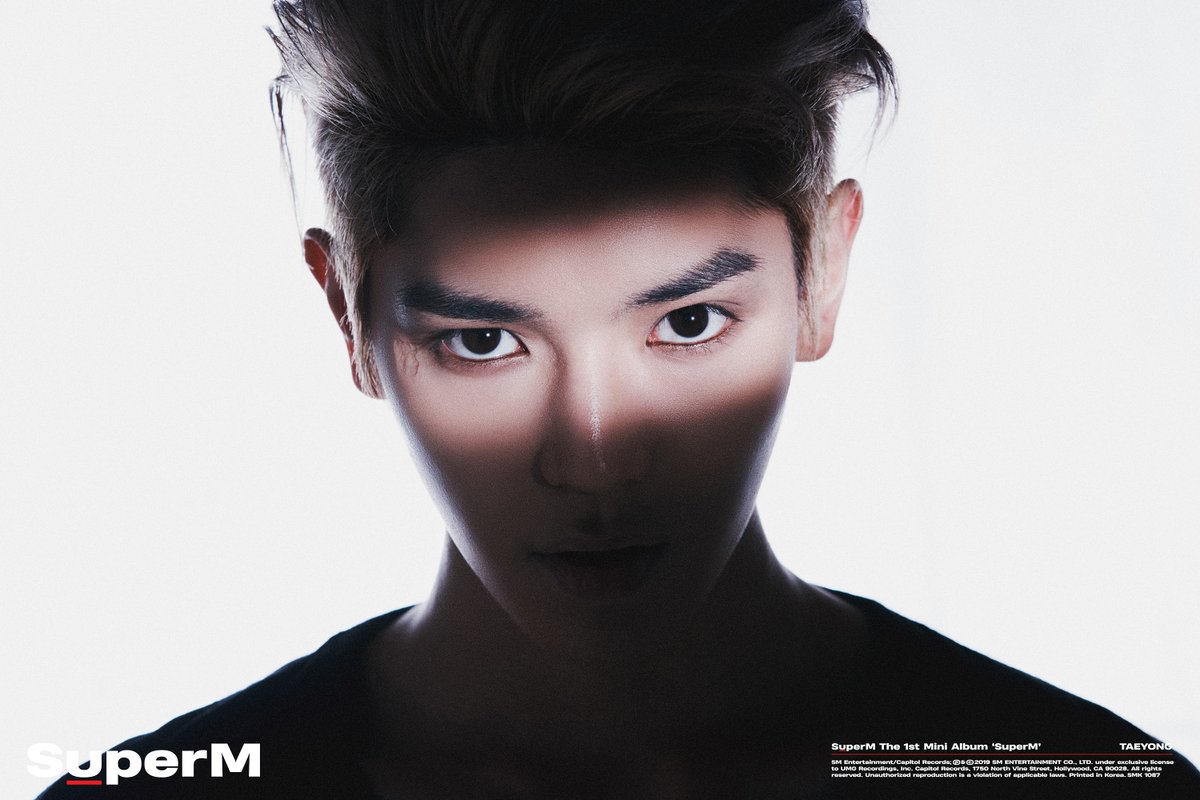 Taeyong is an exceptionally talented rapper and dancer. This is impressive for someone who came into the K-pop industry without knowing how to sing or dance at all. As many idols are he was scouted for looks and trained afterward to perform. The agent who scouted him told Taeyong that he was from one of Korea's "Big Three" companies (SM, JYP, and YG Entertainment). Taeyong, oblivious, thought that the agent was talking about the three major broadcasting agencies: MBC, SBS, and KBS.
Those days are long gone. Now, not only does he dance, but he dances well, and has dabbled in choreographing routines for NCT. Not only does he rap and sing, but he writes his own lyrics and has even worked on composing songs. Taeyong's first (and so far, only) solo song, "Long Flight", was written and composed by him.
Like Kai, you can tell that Taeyong loves performing. He's famous for absolutely killing it in performances of NCT 127's song "Cherry Bomb". His style of dance is unique and interesting to watch, and he brings this charisma to SuperM's performances. After leading NCT 127 through their Neo City – The Origin tour in the US this past summer, Taeyong is primed and ready for a US promotion.
Ten, The Prodigy
Ten (23) also comes to SuperM from NCT roots; he has been a part of the rotational NCT U and is now a permanent member of the Chinese offshoot of NCT, WayV. He is also the first non-Korean member on this list. Ten is Thai-Chinese, born and raised in Bangkok. In 2010, he won the Thai TV show Teen Superstar and was offered a contract with the Korean company Starship Entertainment (home to groups like SISTAR, Monsta X, and WJSN), but he turned down the offer. Three years later, he made 1st place in SM's Thailand Global Audition, and he debuted in NCT U in 2016.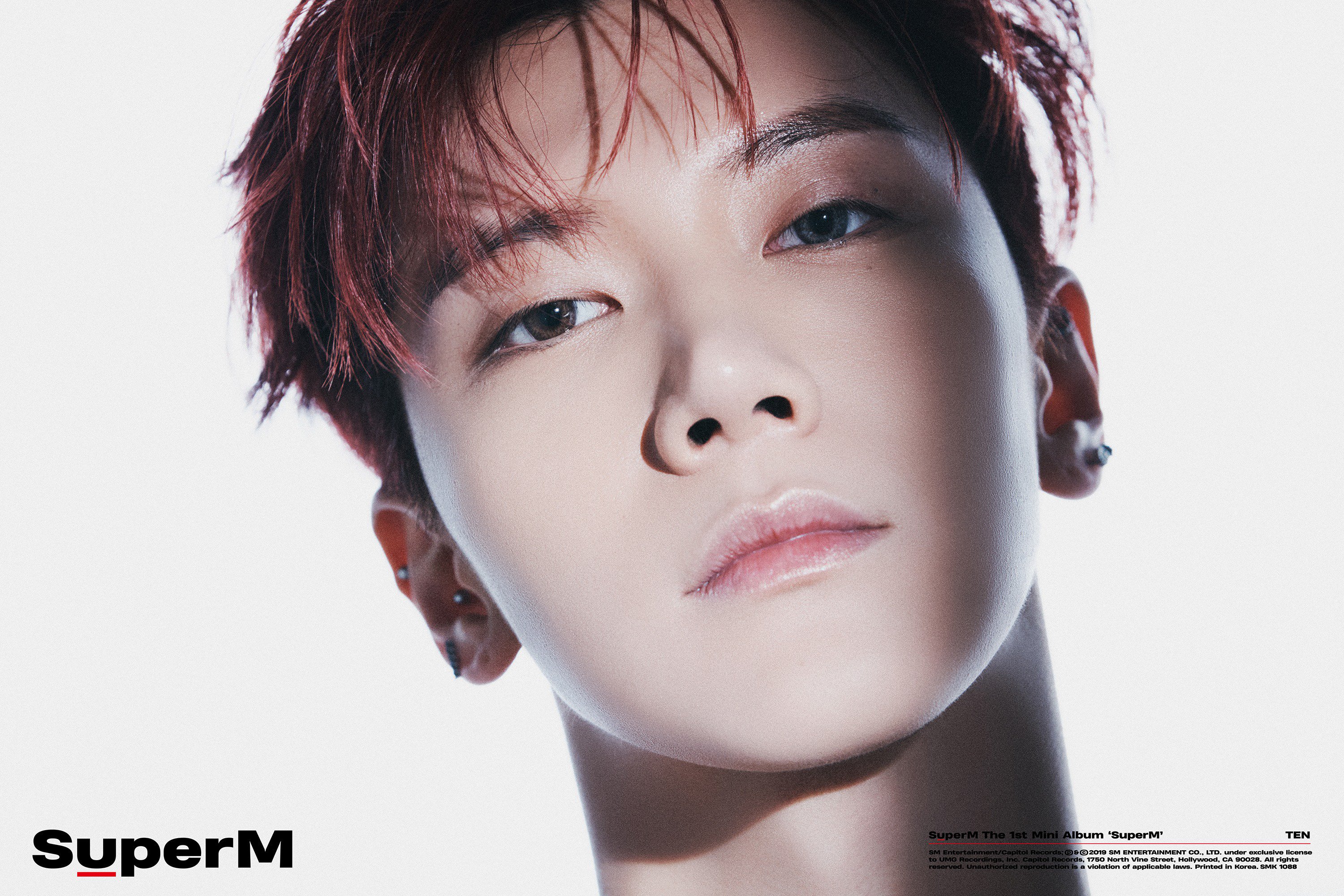 Ten is primarily a dancer, though he has proved to be a strong vocalist in recent years. He has two solo songs, "Dream in a Dream" and "New Heroes", both of which showcase his dancing skills. His "Devil" performance from the 2016 show Hit the Stage is one of the best examples of his talent. Ten's dancing demonstrates flexibility and precise control. Like the other members of SuperM, he has his own performance style, bringing a unique flavor to the group. As he grows as an idol, he seems geared to follow in the triple-threat footsteps of his senior member, Taemin.
When he isn't dancing, Ten's quick quips and sharp comebacks spice up the lives of his fellow members. He has a wild attitude that leads to a lot of comical moments with his members. Time can only tell what he'll expose to us about his fellow SuperM members.
Lucas, The Natural Charmer
Lucas (20) debuted in NCT U in 2018 with "BOSS" and became part of WayV in December of the same year. He is Chinese-Thai, having been born in Hong Kong. Lucas was accepted to SM after a single modeling audition; I don't have to tell you that he's good-looking, but he is. Before his debut, Lucas made a cameo in Ten's "Dream in a Dream" music video.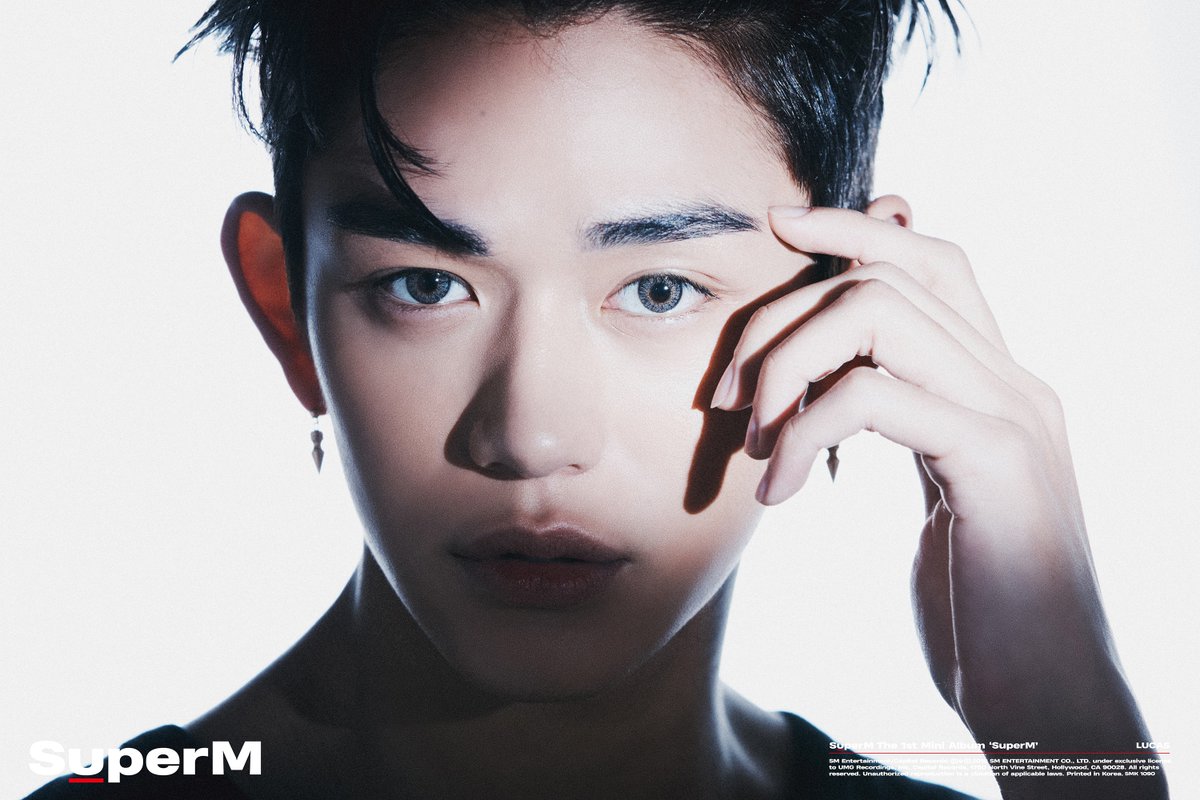 Lucas' greatest charm is his bright and shining personality. He caught the eye of fans the moment he was added to NCT in 2018. He's loud and excited and has a smile as wide as the Pacific Ocean. Many thought that SuperM, all coming from different groups, would be awkward with each other, but Lucas is an expert at breaking tensions and bringing people together. In all of SuperM's public appearances thus far, he never fails to keep the good vibes rolling.
Lucas can light up a room with his smile and unintentionally create comedic moments from suddenly yelling whatever comes to his mind, but he's also a talented dancer and rapper. He's featured on (in my opinion) one of NCT U's best tracks, "YESTODAY". He also has a verse on labelmate Taeyeon's song "All Night Long", and he collaborated with Jonah Nilsson on the song "Coffee Break" featuring Richard Bona through SM's STATION series.
Mark, The Boy Next Door
SuperM's maknae is Mark (20), who has so far been a member of every single NCT unit (excluding WayV). Mark is Canadian and the only totally fluent, native English-speaker in SuperM. As such, he does a lot of talking and impromptu translating for the other members.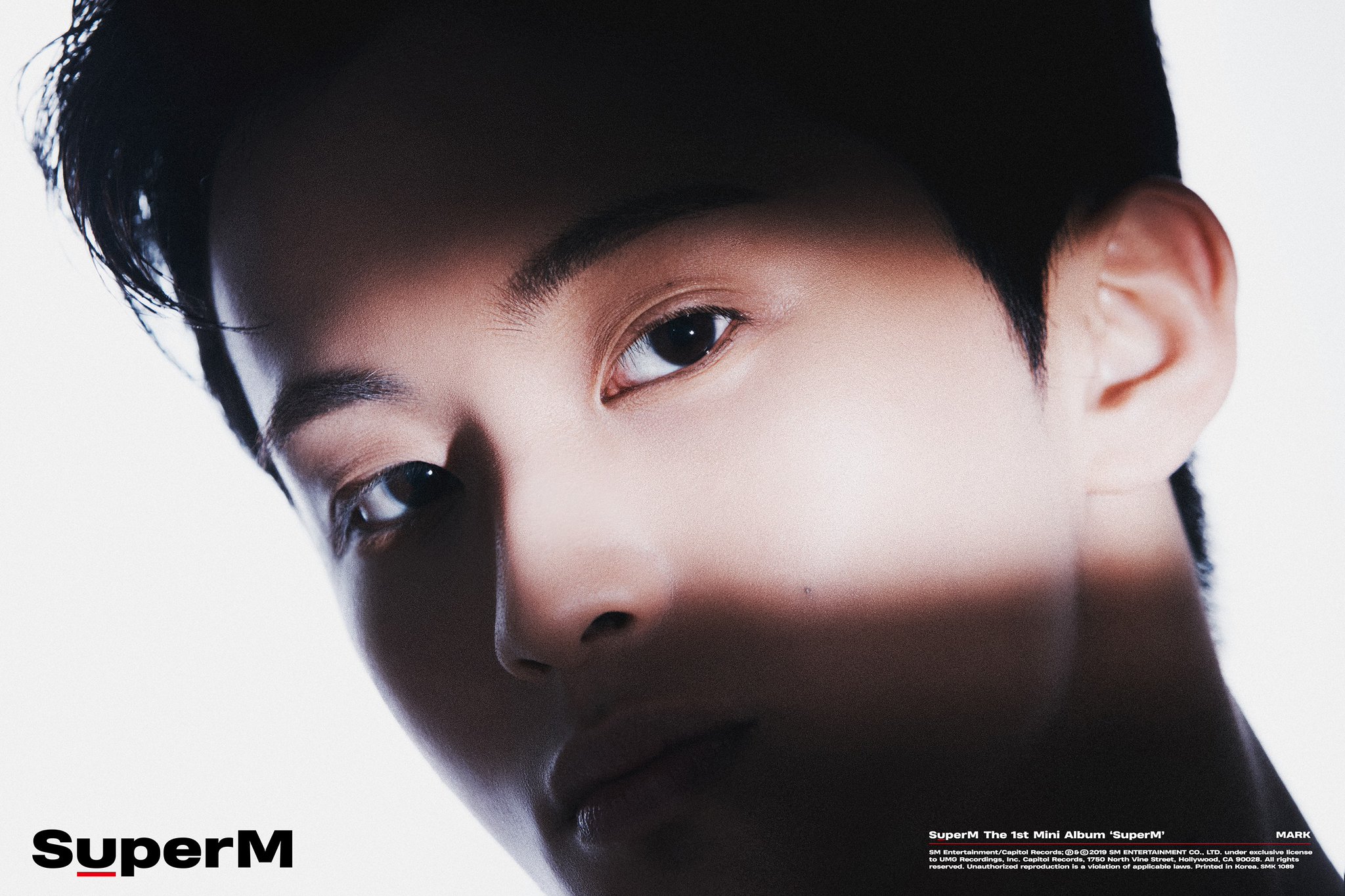 Mark is a rapper who has given us iconic lines ever since his debut in 2016 with NCT U. Since then, he's worked on many projects outside of NCT, though he's never had a proper "solo" song. He's collaborated with other artists on drama OSTs and SM STATION songs, including "Young & Free" with EXO's Xiumin. The closest thing he has to a solo song is his track "Drop" featuring Red Velvet's Seulgi from the final round of season 1 of the rap competition show High School Rapper.
Mark writes most of his raps and has dabbled in composing for NCT. He's also a top-notch dancer, his flows being accompanied by equally impressive choreography. Check out his freestyle dance cover of Anderson .Paak's "Tints" featuring supportive Taeyong taking pics of him on the side. Like Lucas and Baekhyun, he's an energetic moodmaker who never misses the opportunity to joke with his members and his fans.
Beyond SuperM
Notably absent from SuperM are members of SM's two eldest boy groups, Super Junior and TVXQ. While they haven't lost relevance in the industry, they aren't as visible to younger, newer fans… and all of them are over 30. SuperM is clearly promoting itself to a new generation with fresh faces.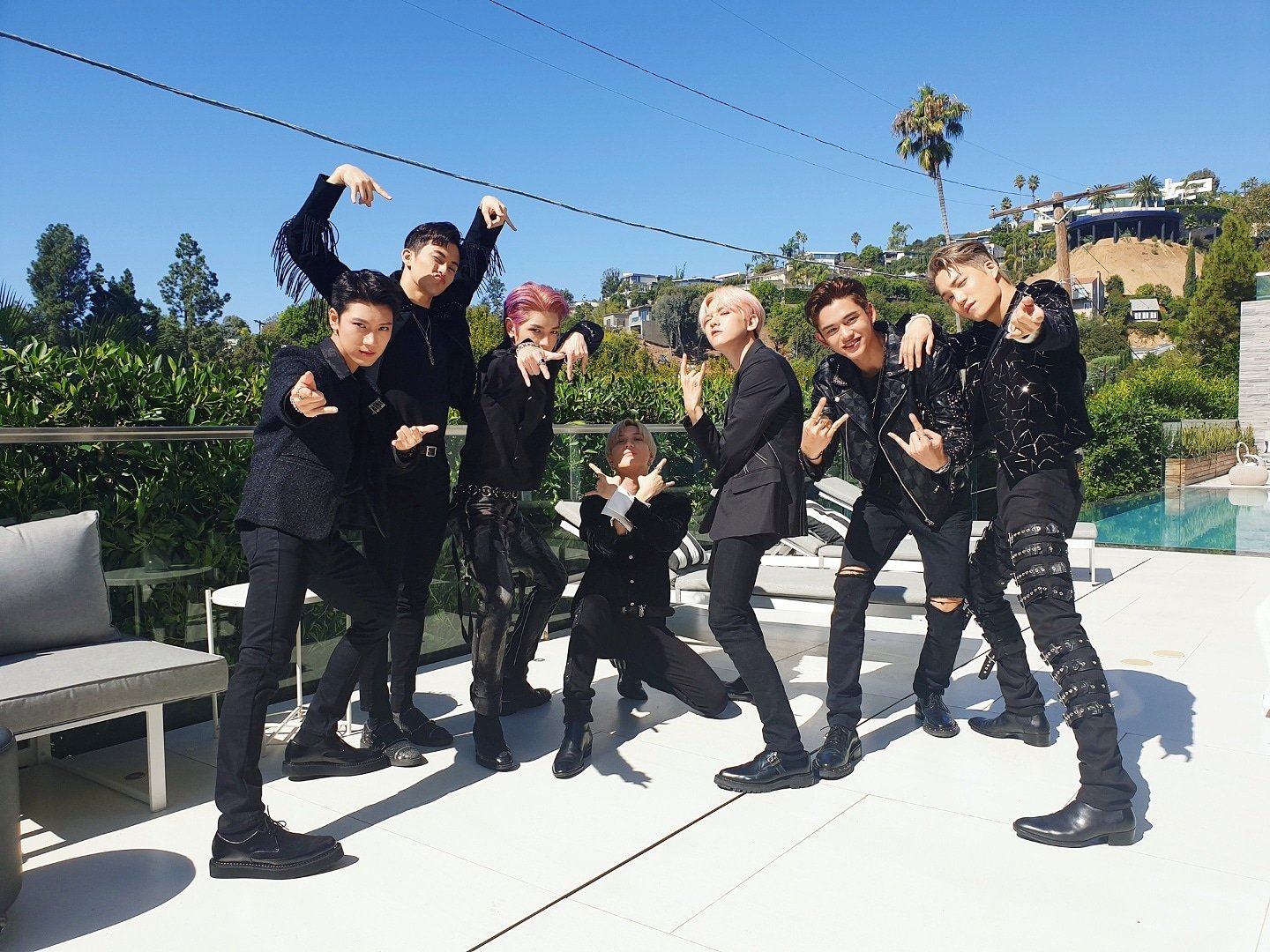 Despite not being included, Super Junior is currently gearing up to promote their new album, Time_Slip. Some of the members are joining TVXQ on their new YouTube original series, Analog Trip. If classic K-pop is more your thing, keep your eyes on them.
But "Jopping" is so far appealing to K-pop fans both new and old. For a song being promoted to a US audience, it's surprisingly non-western. The weird title and interesting musicality make "Jopping" worth paying attention to. Of course, so do the boys performing their hearts out to its hard beats. You could, in fact, say that they're jopping to it.