Disney's Renaissance Age was the magical decade of Disney from 1989-1999 where nine beloved movies were released. These movies remain popular, as do their soundtracks (minus the Rescuer's Down Under because that soundtrack had no lyrics). Here are some choice lyrics from the soundtracks that mirror the struggles of social distancing. From Tarzan and Hercules who want connections to their past and Belle and Quasimodo who want only to live outside their small lives, these classic characters "get" us.
Little Mermaid (1989)
Young mermaid Ariel is the daughter of King Triton. Fascinated by humans, she wishes she could leave the ocean and experience life in the sun. Ariel has collected a cavern of human trinkets and should be happily surrounded by excess, but she still yearns to leave. She gives nearly everything to simply get out of the ocean and onto land, nearly losing Prince Eric and her voice to achieve her dream of being with humans.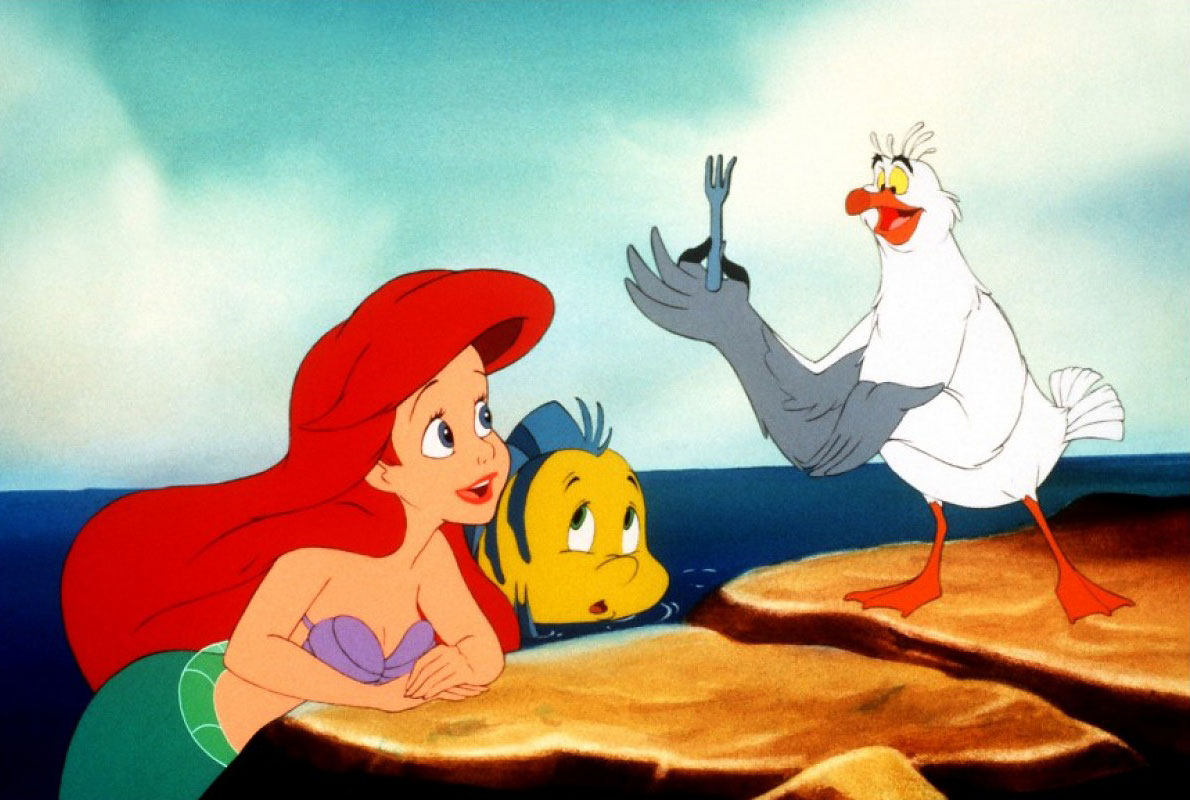 How It Applies To Social Distancing:
Surrounded by smartphones, tablets and streaming services, hours of entertainment are readily available. Yet all we want to do is leave our house. We want to have coffee with a friend, take a road trip to see the sights or spend a day lost in a museum. However, the US Government has mandated we socially distance ourselves from our peers. While we have everything that should content us at home, we want more.
"Part Of Your World" Lyric:
Lookin' around here you'd think
(Sure) she's got everything
I've got gadgets and gizmos aplenty
I've got whozits and whatsits galore
(You want thingamabobs? I got twenty)
But who cares?
No big deal
I want more
I want to be where the people are
Beauty And The Beast (1991)
Belle uses books as her adventure to far off worlds. She dreams of sword fights and Prince Charming. Her dreams of fairy tale endings are shaken when she meets Gaston, the would-be Prince.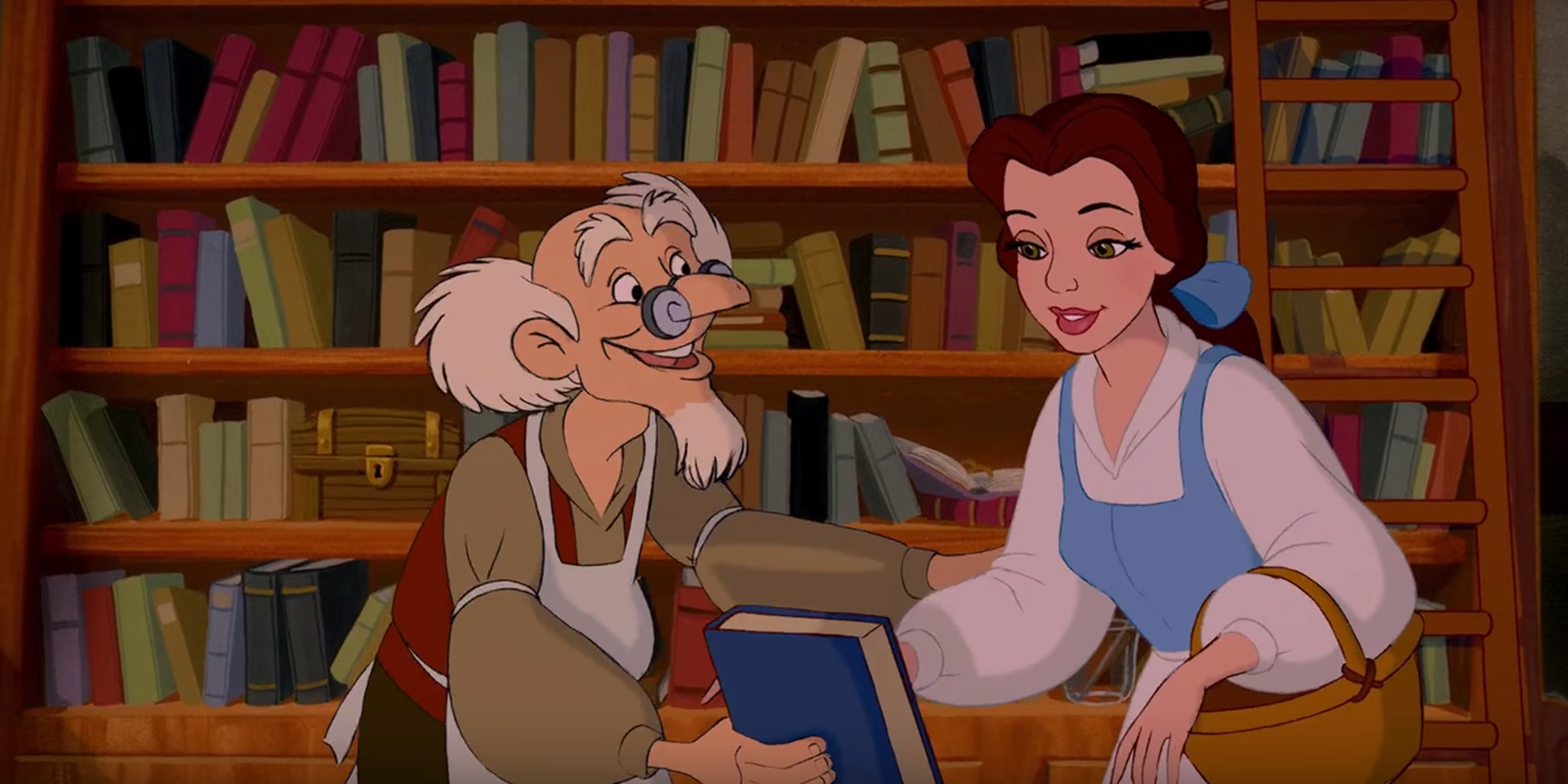 He is arrogant and vain. The Beast is chance number two at becoming Belle's Prince Charming as he locks her up in the tower. Belle wanted adventure and love and she almost loses everything because she has lived her life in books and has no real-world experience.
How It Applies To Social Distancing:
We want life back the way it was, curling up with a good book after a long day at work. We used books to transport us from our mundane life. Books used to be our escape from the real world, now they are our only connection to the real world. We don't want to depend on stories of travel and adventure, we want to experience it ourselves.
"Belle" Lyric:
I want much more than this provincial life.
I want adventure in the great wide somewhere,
(And) I want it more than I can tell.
And for once it might be grand
To have someone understand,
I want so much more than they've got planned
Aladdin (1992)
Aladdin is stuck in the lower class of Agrabah. He never feels settled because the townspeople are after him for continually stealing. He wishes to leave Agrabah but more so, he wishes for the stability of financial security. Aladdin asks Genie to make him a Prince, in part so we can win the affection of Princess Jasmine. Becoming a Prince would also gift Aladdin with riches which he equates security and stability.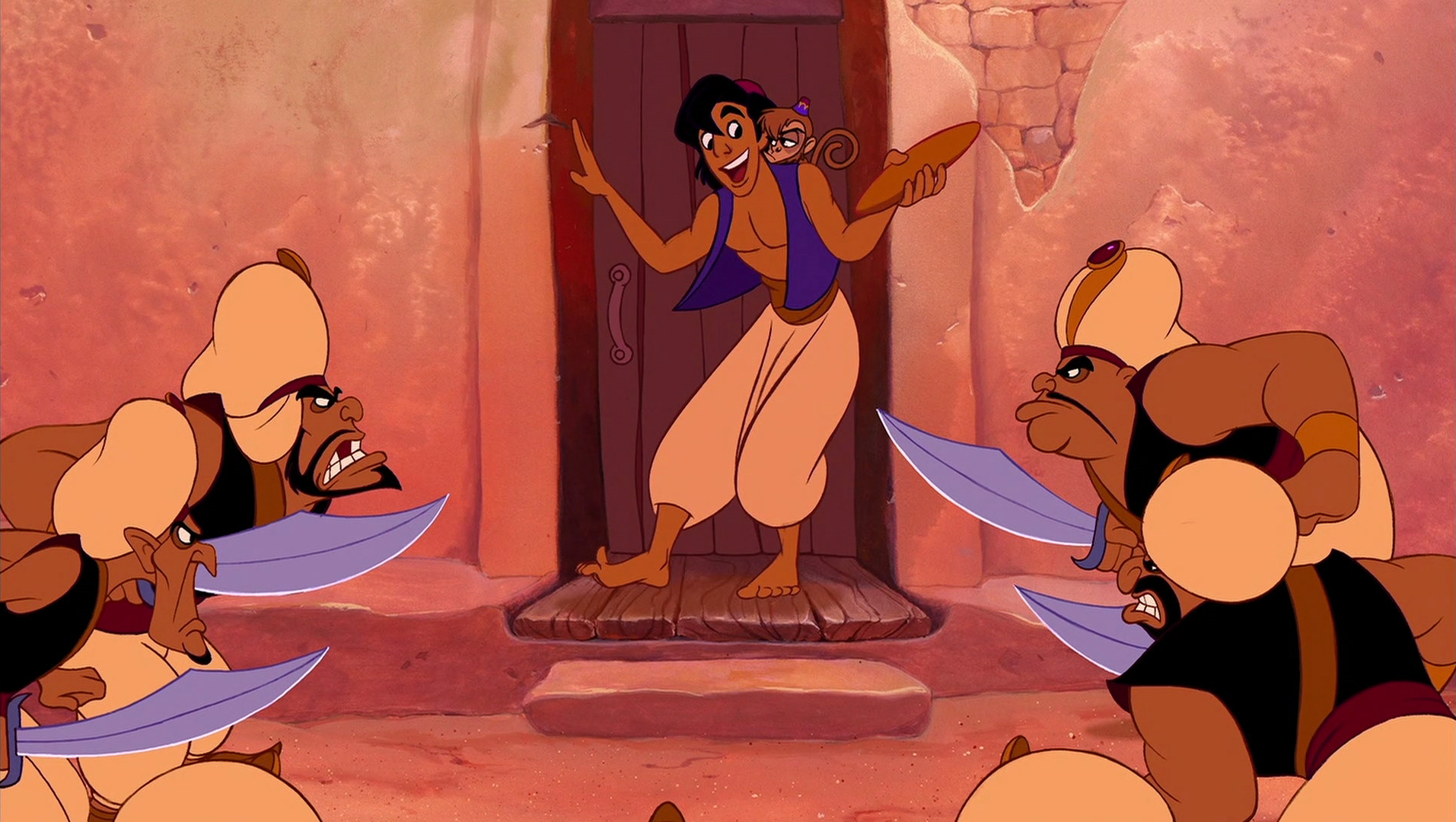 How It Applies To Social Distancing:
Our nest egg seemed impressive several weeks ago, at the start of the quarantine, now it's getting smaller and our belts are getting tighter. Going out to the bar after work was routine before, now it seems like an indulgence we won't be doing for a while. We didn't realize how much we were spending pre-quarantine to just enjoy ourselves.
"One Jump Ahead" Lyric:
One jump ahead of the breadline
One swing ahead of the sword
I steal only what I can't afford
(That's Everything!)
One jump ahead of the lawmen
That's all, and that's no joke
These guys don't appreciate I'm broke
Lion King (1994)
Simba is the only son of King Mufasa. He thinks, as all kids do, that when he becomes king (an adult) he can do whatever he wants. He can have the freedom of independence and the time to play and have fun without rules and chores. When he is in charge, everything will change and everyone will love it. Free time- all the time!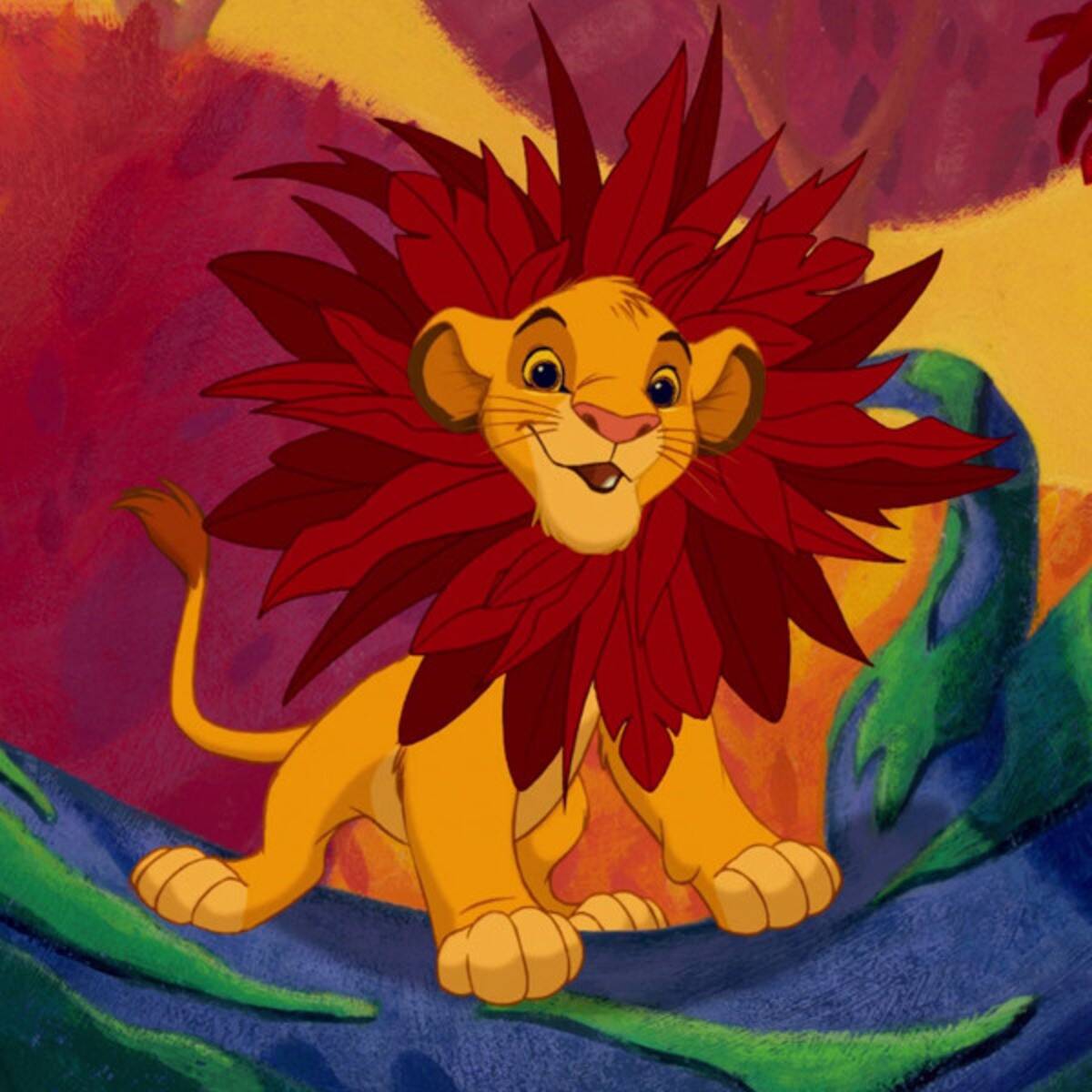 How It Applies To Social Distancing:
Last year our dearest wish was to sit at home in our pajamas and accomplish nothing except whittling down our Netflix queue. We wanted to lounge around without consequence. Now we are home everyday and it's driving us stir crazy. When we got what we wanted, we realized we didn't want it that way after all.
"I Just Can't Wait To Be King" Lyric:
No one saying, 'do this'
Now when I said that, I
No one saying, 'be there'
What I meant was
No one saying, 'stop that'
Look, what you don't realize
No one saying, 'see here'
Now see here!
Free to run around all day
Well, that's definitely out
Free to do it all my way
Pocahontas (1995)
Pocahontas is the daughter of Chief Powhatan and has the respect and admiration of her tribe. However, Pocahontas takes after her mother and is a free spirit. She wishes for the freedom to be herself, not what others expect of her. She wants to run wild in the woods and appreciate nature. Instead, she is expected to marry the great warrior Kokoum and stand, stoically, by his side.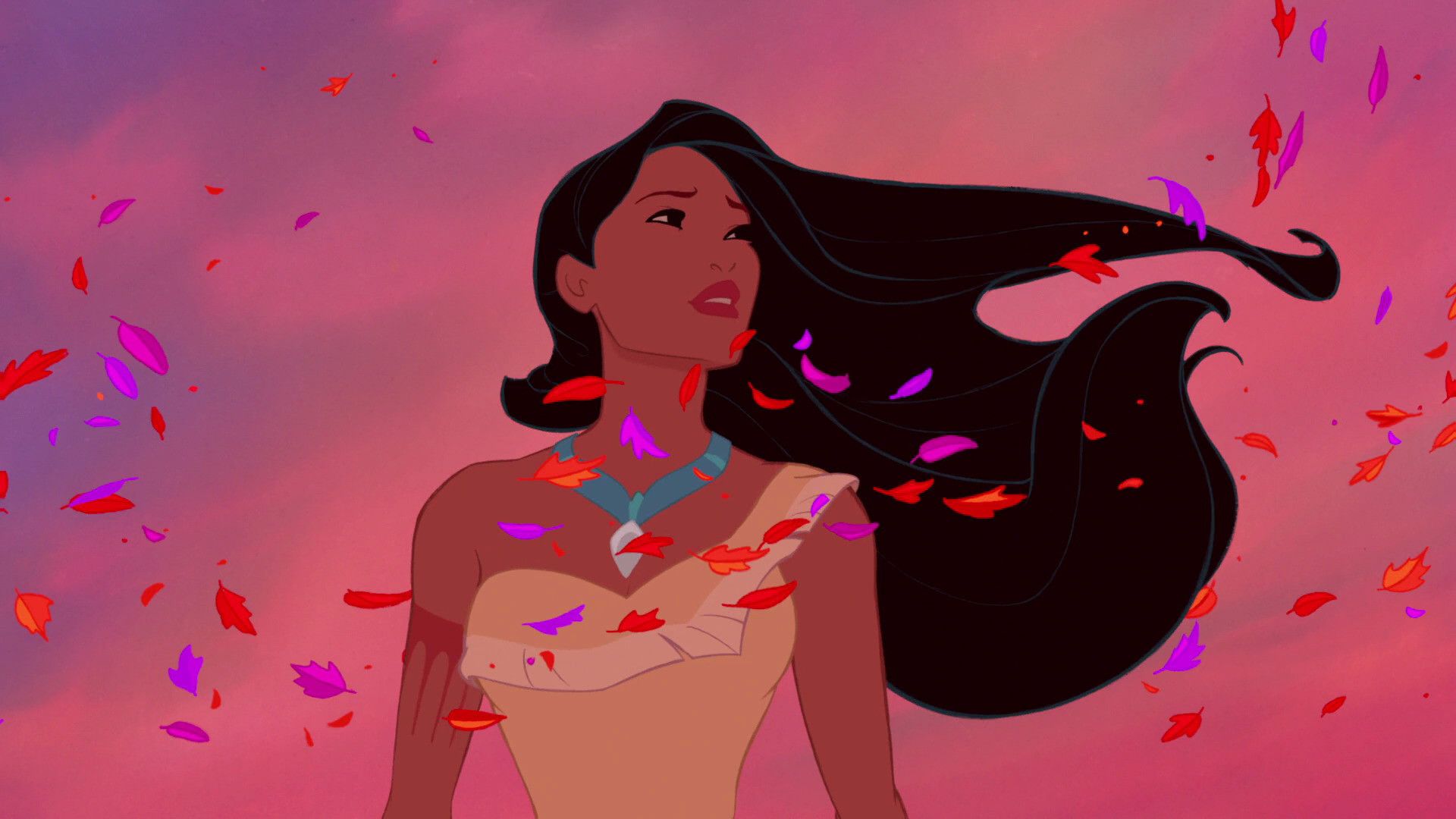 How It Applies To Social Distancing:
As we continue our social distance, we are encouraged to go to essential stores only when needed. States are imposing strict guidelines and some cities are enforcing curfews to try to limit the spread of the virus. We can go outside and enjoy nature but not within 6 feet of other people. We have free time (for once) to go out and enjoy the Spring weather but Federal and State parks are closing due to safety concerns.
"Colors Of The Wind" Lyric:
Can you sing with all the voices of the mountains
Can you paint with all the colors of the wind...
Come run the hidden pine trails of the forest
Come taste the sun sweet berries of the Earth...
And for once, never wonder what they're worth
Hunchback Of Notre Dame (1996)
Quasimodo is the hunchback who lives in the bell tower of Notre Dame. Isolated from "normal people," Quasimodo wishes he were one of the commoners he watches from his tower. He fantasizes about what he would do if he had one day free. He would interact with the people he watches from the bell tower. Quasimodo surmises that if he just spends one day doing everything he wants to, he will be content.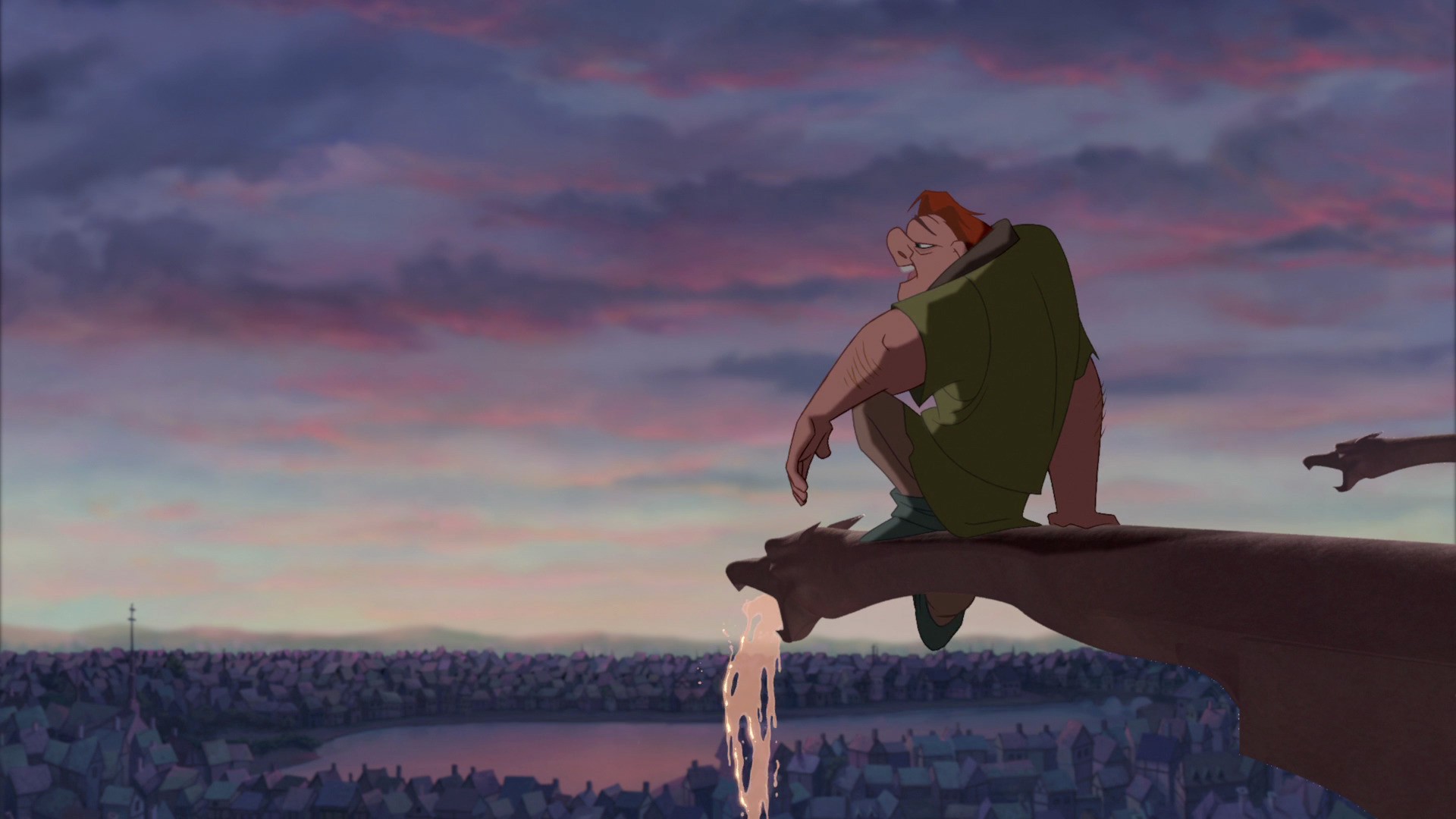 How It Applies To Social Distancing:
We are normal people wanting just one small break from the suffocating task of social distancing. We want to do more of the activities we took for granted several weeks ago like visiting a book store or trying that new restaurant in town . If we just have the one day to have fun, that would hold us over. If we get one little break then we can last the weeks and months of quarantine ahead.
"Out There" Lyric:
I'd treasure ev'ry instant
Out there
Strolling by the Seine
Taste a morning out there
Like ordinary men
Who freely walk about there
Just one day and then
I swear I'll be content
With my share
Won't resent
Won't despair
Old and bent
I won't care
I'll have spent
One day
Out there
Hercules (1997)
Hercules is a god from Olympus raised by commoners. Under Hades' direction, Pain and Panic attempted to deprive Hercules of his godly gift of strength. Hercules has never fit in on Earth and doesn't understand why. He feels once he knows his past he can go the distance and find his purpose. Hercules feels that once he learns his true self, he can become who was always meant to be.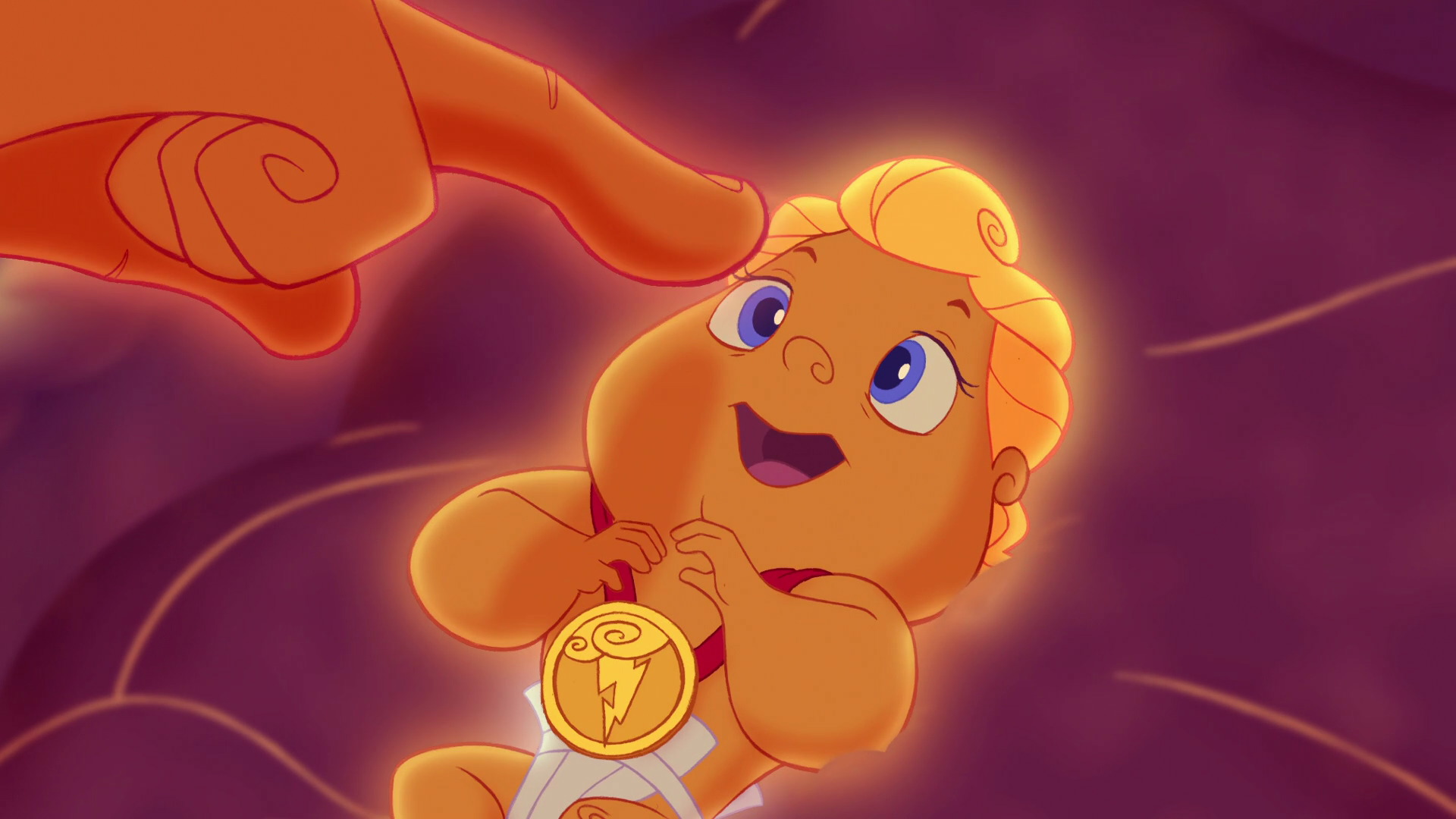 How It Applies To Social Distancing:
We keep searching for the common link to our "normal" lives. We keep pieces of our old routines trying to preserve that link to normality. Whether we have virtual work meetings or do yoga in the living room, we find comfort in keeping something the same as it was before. Sometime in the future, we will be able to go to theaters and watch a movie with a friend, but for now we will just bide our time.
"Go The Distance" Lyric:
And a voice keeps sayin'
This is where I'm meant to be
I will find my way
I can go the distance
I'll be there someday
If I can be strong
I know every mile
Will be worth my while
I would go most anywhere
To feel like I belong
Mulan (1998)
Mulan's family is drafted into the war against the huns. Mulan's father is older and injured from previously fighting in one war. Although Mulan is fit, she is not allowed to fight because she is a woman. Mulan struggles with the conflicting urge to protect her dad and to follow his wishes for her to be a "good" girl.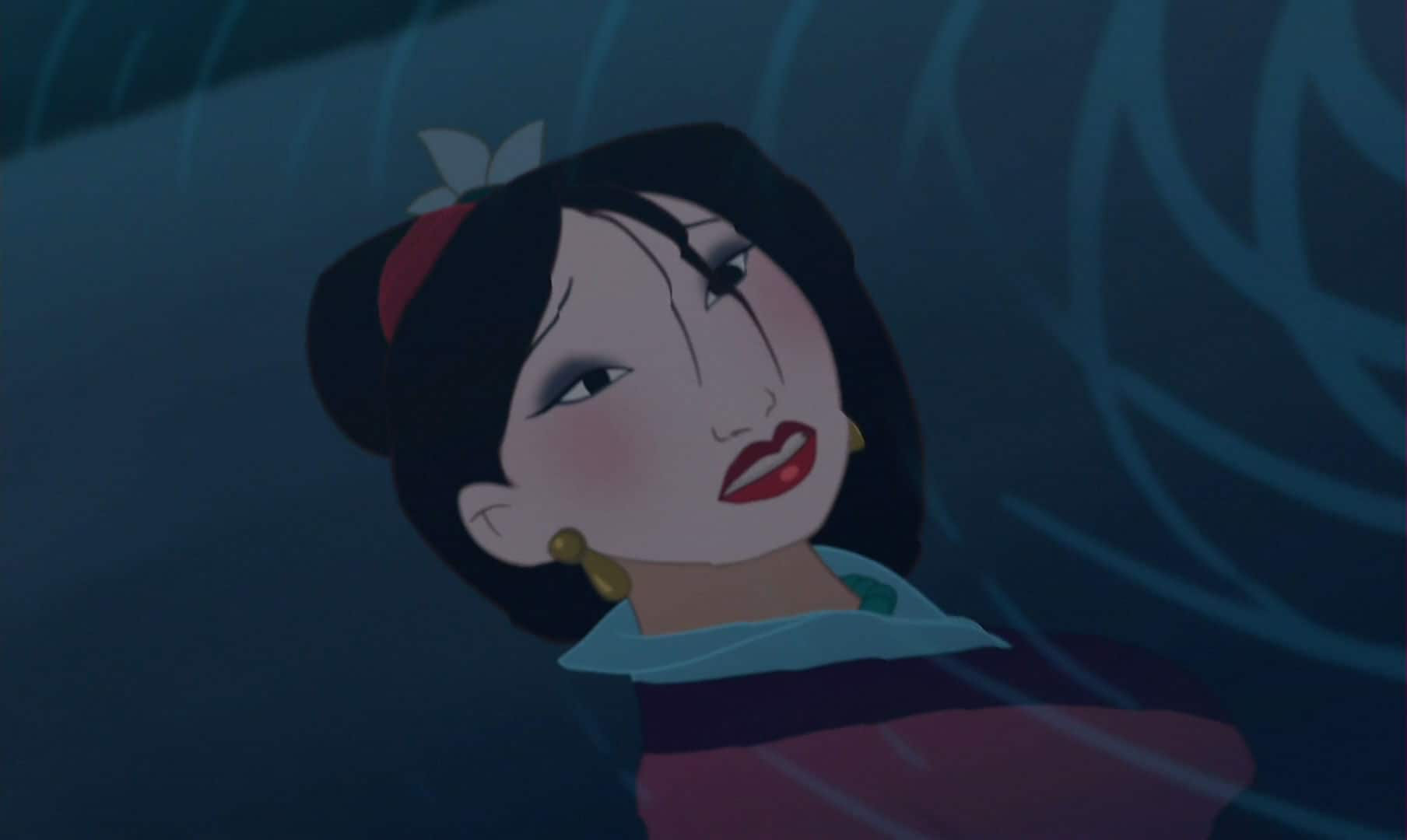 How It Applies To Social Distancing:
We try to follow the guidelines of social distancing, however it doesn't come naturally to us. We are social creatures who seek companionship. Even if we are healthy, we have to take these distancing steps to protect those more vulnerable. We fight with the struggle of doing what we want to do and what we are expected to do.
"Reflection" Lyric:
It's as if I play a part
Now I see
If I wear a mask
I can fool the world
But I cannot fool my heart
Who is that girl I see
Staring straight back at me?
When will my reflection show
Who I am inside?
I am now
In a world where I
Have to hide my heart
And what I believe in
Tarzan (1999)
Tarzan is a human being raised by gorillas. He doesn't realize how or why he is different from his pack until he is older. Tarzan doesn't understand why his adopted mother Kala never told him he was human. He has always had a tenuous relationship with the packs' leader, and Kala's mate, Kerchuk. The relationship between Tarzan and Kerchuk only becomes more strained when Tarzan meets, and eventually falls in love with a human.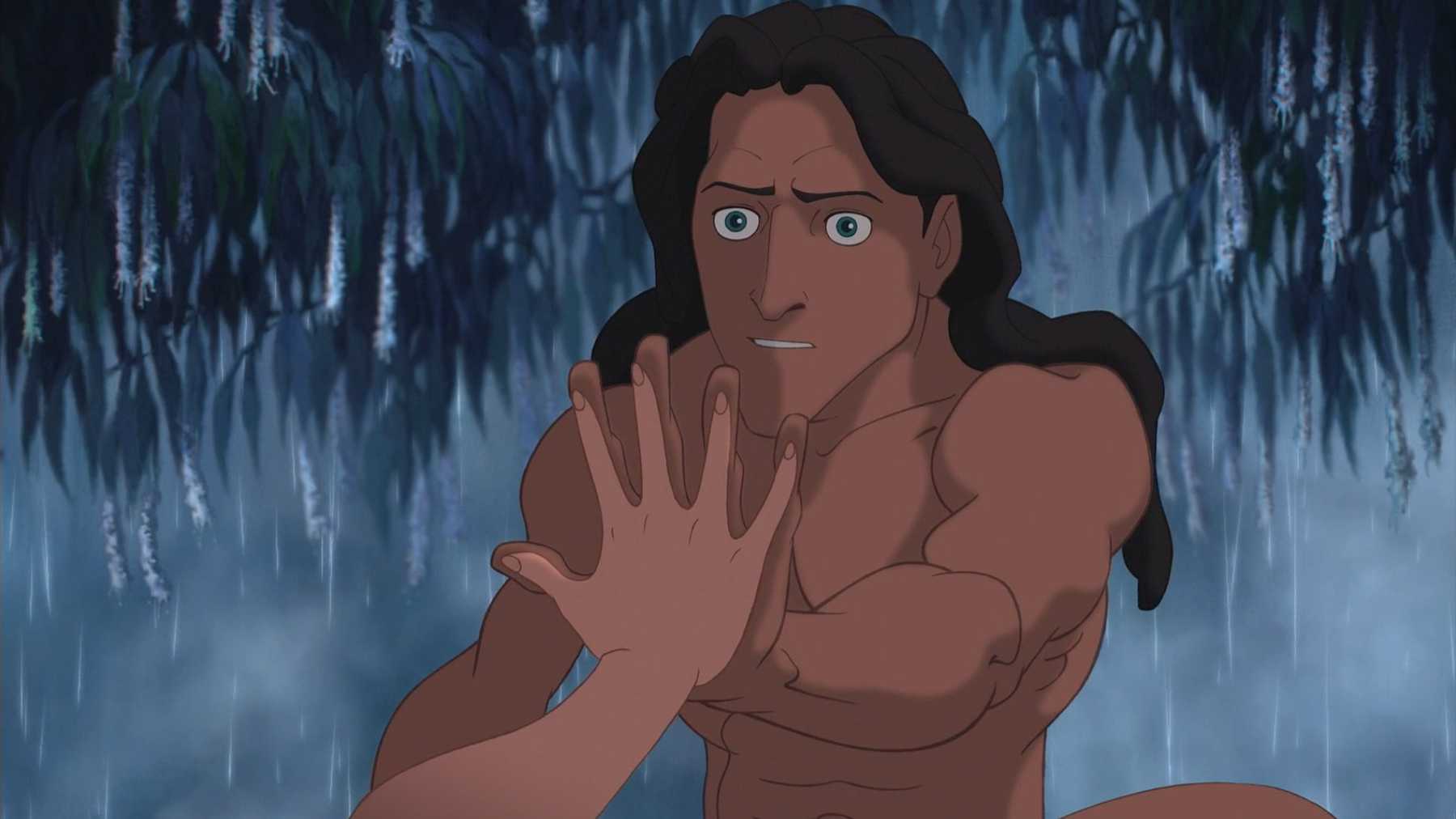 How It Applies To Social Distancing:
We struggle with being apart from our family and friends for long stretches of time. It is a struggle to social distance and it doesn't provide an instant gratification as some other good deeds do. Even those who feel fine could be carrying or have the virus so everyone must do their part and act as if they had the virus to protect the most vulnerable. Social distancing, even when you feel fine and are not a high risk, is an act of love and sacrifice.
"You'll Be In My Heart" Lyric:
This bond between us
Can't be broken
I will be here
Don't you cry
'Cause you'll be in my heart
Yes, you'll be in my heart
From this day on
Now and forever more
They Survived & You Can Too
Whether it is Ariel and Simba who just wanted to grow up and get "out" or Aladdin and Pocahontas who only want to be free, Disney has got our backs. These characters express how we are feeling now, living in elective quarantine. If Mulan is willing to infiltrate China's army and risk death to protect her father and her country, we can get through the uncomfortableness of social distancing.