Shout Out was born from a simple desire to see positive queer stories on paper. The anthology will be officially launched at TCAF in 2019, but the anticipation for it has been building for a while. Comic lovers on Kickstarter funded the project with over 160% of its $30,000 goal.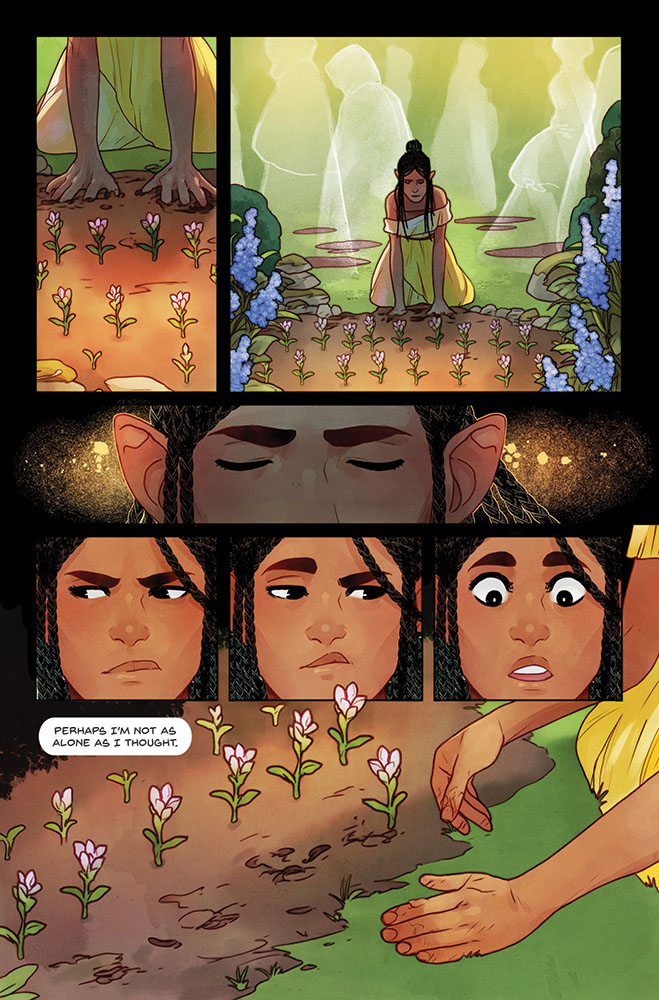 The project combines the work of a diverse group of creators into 18 short stories with queer teen heroes. These stories range from science fiction to high fantasy to a slice of life drama, and each one is as sweet and genuine as the next.
What To Expect From Shout Out
The 18 stories featured in Shout Out are highly varied, with the theme of the book being queer protagonists. Toronto Comix collected over 40 queer creators' unique voices into one book. That being said, writing styles change drastically between stories. A humorous story about a teenager summoning a demon to find out if he likes boys sits just on a page turned away from a viking love story by lauded writer Kieron Gillen. Obviously different creators have different stories to tell, and the genre jump can be a challenge.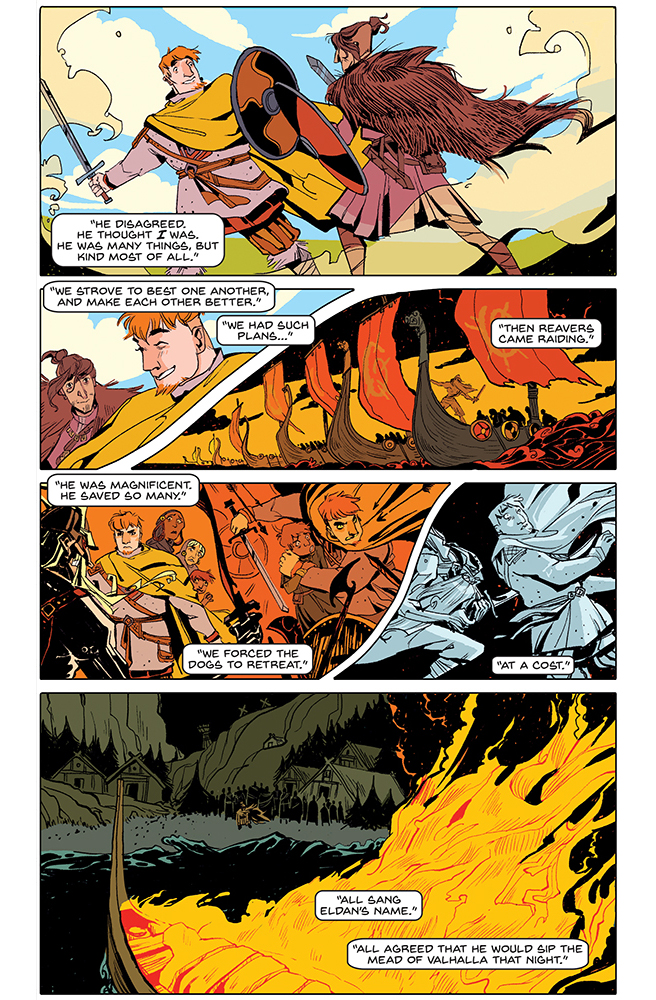 The authors of Shout Out craft their stories well enough to clear that challenge. If there's one thing I can't stand, it's a short story trying to be a franchise, stuffing in as much unnecessary world building as possible. And one thing that stands true for all the artists of Shout Out is the skillful ability to know what to leave out. Each story could inhabit its own graphic novel, but the creators know their limitations.
Even a lore-heavy story like Glitches Get It Done; a sci-fi story that requires the reader to understand a future society, their past practices, and their current practices; is able to convey the necessary information succinctly.
Queer Artists Worth Following
The artists of Shout Out bring their A-game! The work ranges from digital cartooning to more rendered, painterly pages. Everyone clearly knows what they're doing, but I would say that the anthology suffers from a lack of cohesion.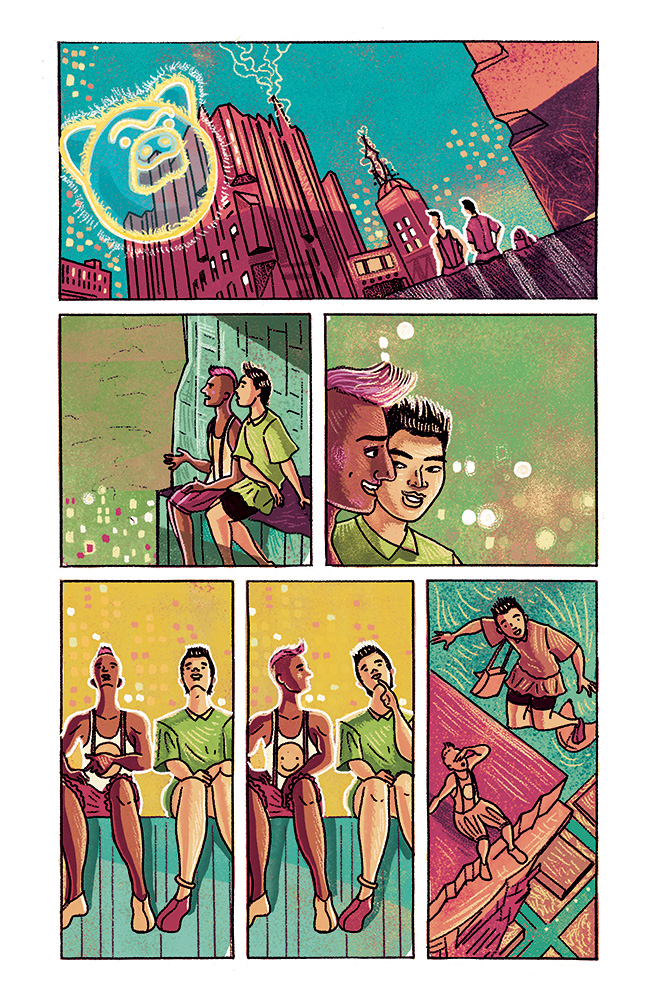 When the only thing that the stories in your anthology have in common is a queer protagonist, it can be hard to make the whole book flow. While I can forgive the content for varying so widely, the variation in visuals is harder to reconcile. An established color palette or grid structure would have helped improve the book as a whole, but would take away from the cartoonists' freedom.
That is, of course, a nitpick in an otherwise beautiful book. And maybe there's something to be said about a queer anthology that uses every color of the rainbow. Each artist understands the language of comics and never distracts from the story being told.
Should You Buy Shout Out?
The short answer is yes, absolutely. Yes, Shout Out lacks cohesion. But the stories are beautiful and entertaining enough that you don't even care as you read them. The bite-sized stories are an absolute treat to anybody who wants a queer story that doesn't entirely focus on sexuality.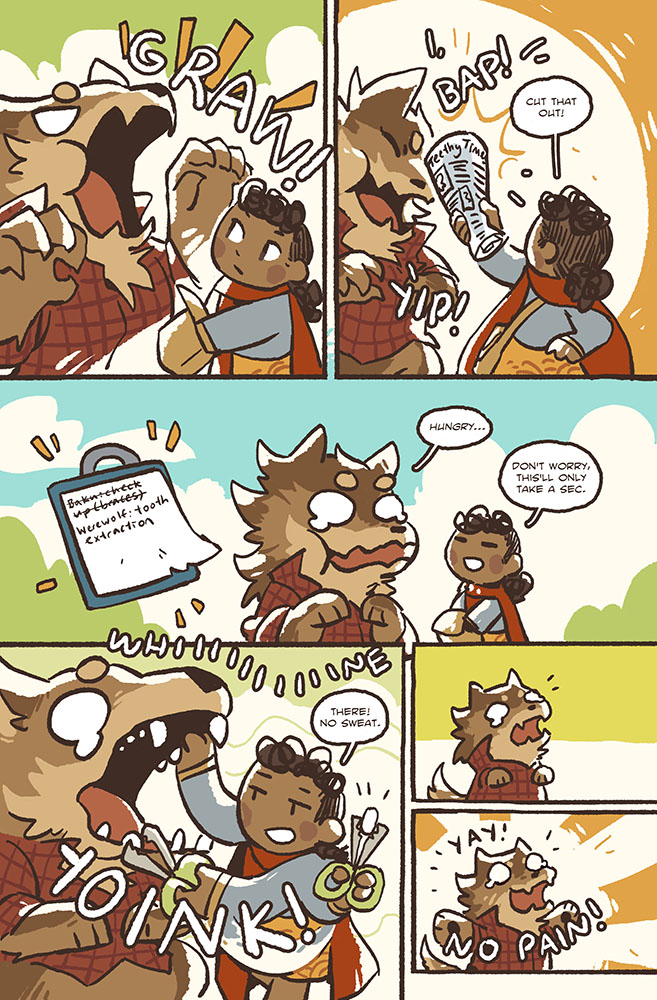 While romance is a big aspect of queer identity, it's just as important for a queer girl to have heroes as it is for her to have a girlfriend. Shout Out is a glimpse into a future where creators can tell stories about their identities. A future where creators don't have to rely on gimmicks or stereotypes.