Double yes for Bee and PuppyCat & Bee and PuppyCat: Lazy In Space.
About a year ago, on the VRV app, I ran into Bee and PuppyCat. Not knowing what it was, I watched it. Soon thereafter, it turned into one of my favorite shows to date (that is getting a new season soon Bee and PuppyCat: Lazy In Space!) If you haven't heard of Bee and Puppycat, today we will tell you all about what the show is and why we enjoy it. The first season is extremely short, ranging in only ten episodes. Those episodes are less than 20 minutes long. On VRV they lump 10 episodes together, so episode 1-2 is 28 minutes.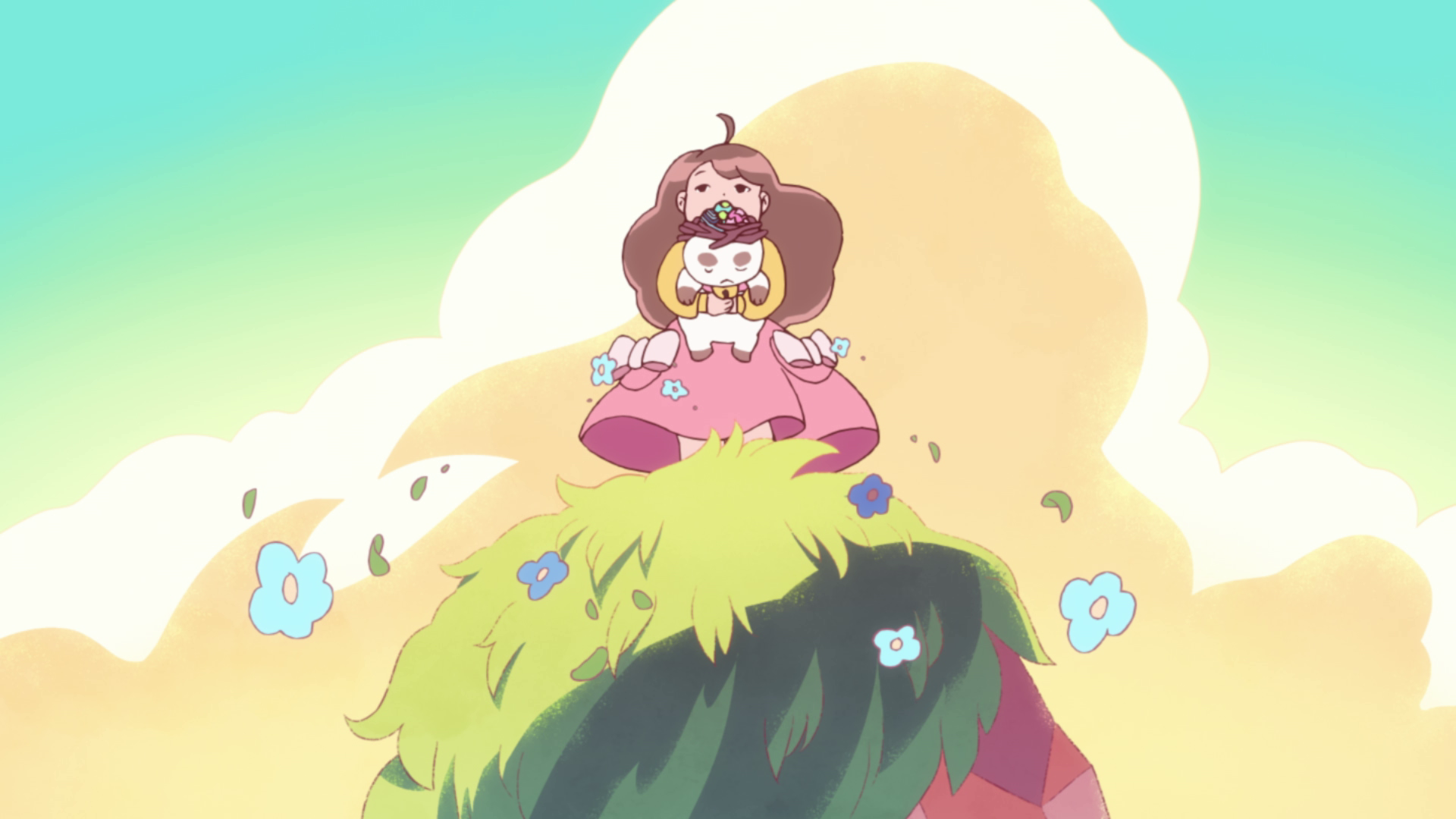 It is about 14 minutes per episode (depending on the episode). To create a series that is short, but leaves a mark, is difficult; however, Natasha Allegri and Larry Leichliter did it. The original series premiered in 2013 and ended in 2016. Nonetheless, as we mentioned before, Bee and Puppycat: Lazy In Space is coming this year, 2019. With excitement brewing for new episodes — and rumor has it that there will be 40 episodes — we have to talk about where it all started. It didn't start with my favorite canon, Bee and Deckard, but it might as well have.
This was also a comic series under BOOM! Studios between 2014-16.
Who Are Bee & PuppyCat?
Bee is a cheerful young adult in her twenties who loses her job in the pilot episode; she also meets PuppyCat in the pilot episode who falls from the sky. Aside from losing her job, she continues to lose all of her jobs (over time). As she takes in PuppyCat, she realizes that she is broke and unemployed, so PuppyCat teleports himself and Bee to an alternate dimension where they are given a job by TempBot, an intelligent television screen. After realizing the dangers of the job, she still continues to do it. The ongoing theme of the show is that no one knows much about Bee's past life — it is a mystery to everyone, including the viewers.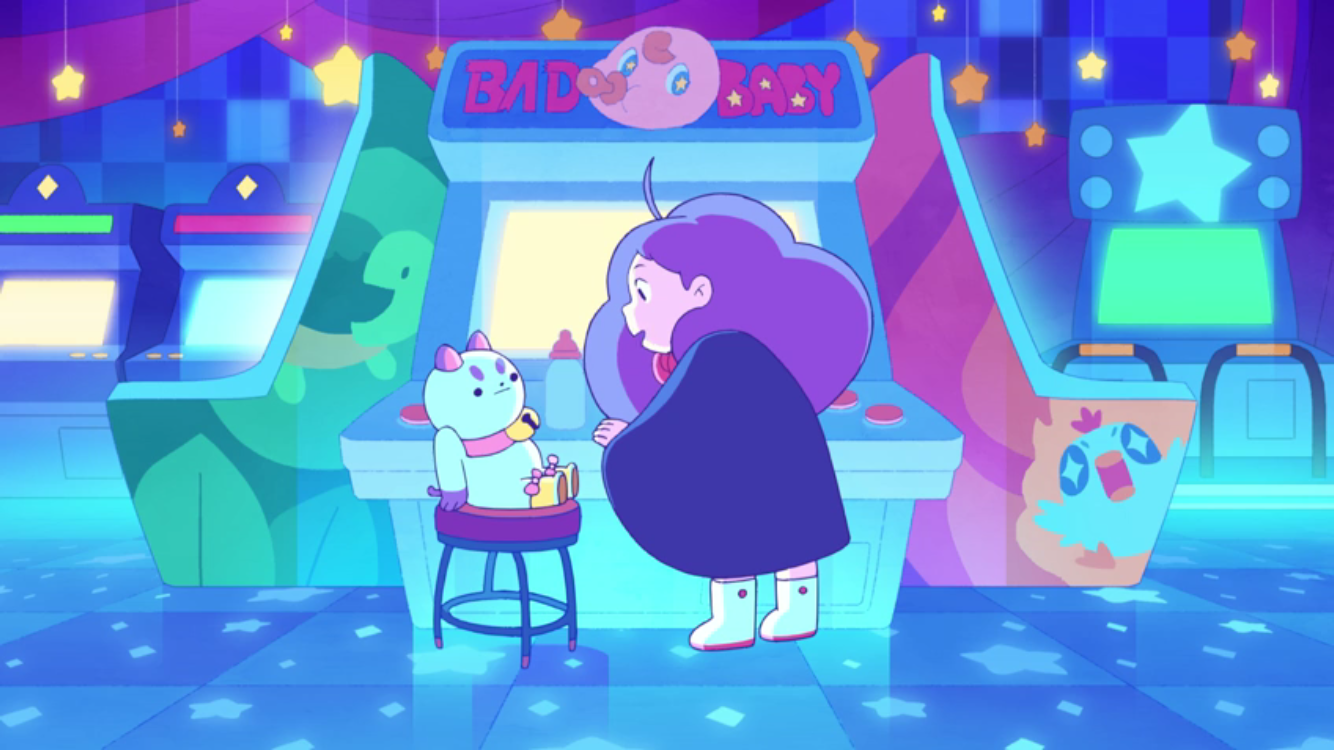 You get a vague idea that she may be a space outlaw of some sort, maybe that she was transformed through the Space King? You are never truly sure, however, which adds to the element of Bee and even PuppyCat. One theme — we especially love — is Bee's romanticly awkward situation with Deckard. Deckard is a talented chef who appears to harbor a crush on Bee but finds that this complicates his decision to pursue a cooking career. In the end, Bee and Deckard decided that sending him to Culinary School would be the best for Deckard and Bee.
What Makes Bee And PuppyCat Great?
Well, Bee and PuppyCat, of course. However, the relatability of Bee is what drew me to the show. Not wanting to waste your time with a low-paying minimum wage job, finding something, someone to help you along the way, while also figuring out what the hell you are going to do with your life. Who doesn't want someone as relatable as that? Not only is Bee a fantastic main character, she is a strong female who doesn't need a man, but likes one. I genuinely enjoy the love affair between Bee and Deckard. It's awkward and marvelous and all relationships begin that way.
You are habitually awkward and uncomfortable and don't want to admit the feelings that are there. You also want to push the person you are with to be better. (Out of your love and appreciation for them.) That is what makes Bee royal. She understands that Deckard needs this. He needs to go be his best self and she understands that and respects it. She tells him to go and he does, bringing a picture of them with him (an old picture of Bee and himself that he kept from when they worked at the same restaurant; aren't they just the cutest thing?)
Don't Fret… There's A Second Season In The Works: Bee And PuppyCat: Lazy In Space
After the first season aired, we were nervous that there wasn't going to be a continuation. Ending on a cliffhanger of the unknown was the worst part about the finale. However, recently Bee And PuppyCat: Lazy In Space has been announced for 2019. The trailer doesn't give much away but does leave us wanting more. The only lines we are able to understand are from PuppyCat saying
"How long was I dead for?"

PuppyCat
Bee and PuppyCat (Bee and PuppyCat: Lazy In Space) by Natasha Allegri
PROS
BEE
DECKARD
PUPPYCAT
I JUST LOVE THE COLORS
ANIMATION IS HIGH
WRITTEN SO WELL
RELATABLE
A WONDERFUL GEM YOU SHOULD WATCH
CONS
I WISH I HAD ONE
BUT I DON'T