This past year DC (DC Ink) has released (or will release) a series of teenager-themed graphic novels for your favorite characters. The first to be released was Mera, a wonderful story about a teenage Mera: Tidebreaker, how she met Arthur, and how she discovered her destiny. In the same token, Catwoman, Harley Quinn, and Raven from Teen Titans will have graphic novels out sometime this year. Today we will be talking about Under the Moon: A Catwoman Tale by Lauren Myracle and illustrations by Isaac Goodhart.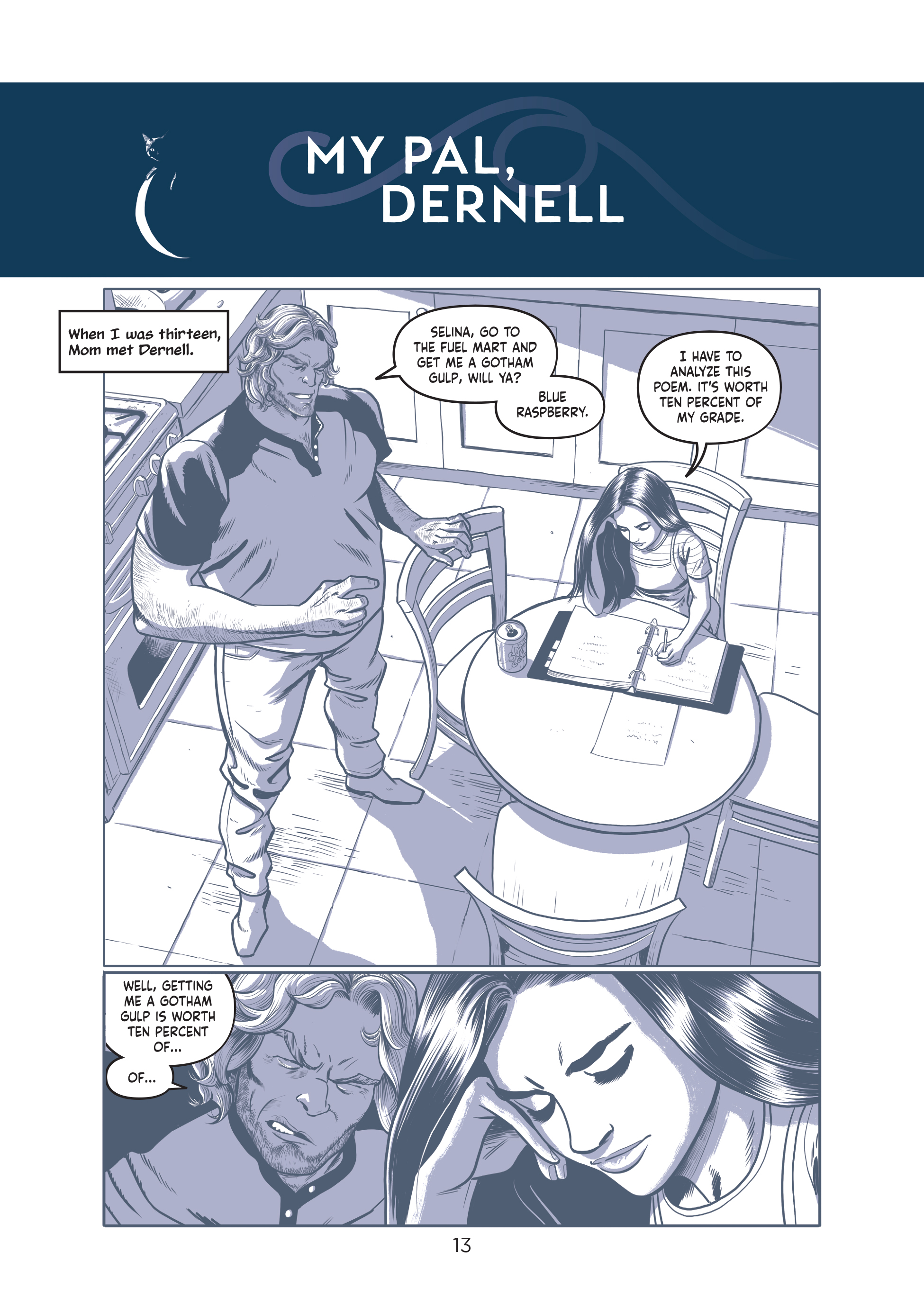 Teenage Catwoman is rough around the edges, but who isn't? It's a lovely story for anyone of any age to jump right into to get to the background of who Catgirl is. (Yes, her name is Catgirl in this, not Catwoman.)
The Premise Behind Under the Moon: A Catwoman Tale
Everyone knows the story of Selina Kyle (somewhat, at least). However, Selina Kyle has always been fiercer than she knows and for fifteen years, she has put up with her mother's bad boyfriends, being a teenager, Bruce Wayne, and Dernell. Dernell is her mother's current boyfriend and he is cruel. After Dernell murders her cat, she leaves her home. But was it ever a home to begin with? She never felt wanted there, by her mom or Dernell. Selina decides to leave and live on the street, what could go wrong?
What Do We Make Of YA Catgirl?
While this book is a YA version of Selina Kyle, the topics discussed are quite intense. If you are coming to this book to get a Catwoman story, you won't be getting that here. Instead, this is a coming-of-age story about Selina Kyle and a version of how she grew up. With that being said, please beware of the triggers throughout (abuse, verbal and physical abuse, homelessness, self-harm, and depression). These are the themes that occur throughout this novel, they are done exceptionally well to provide a safe space — but they are in picture form.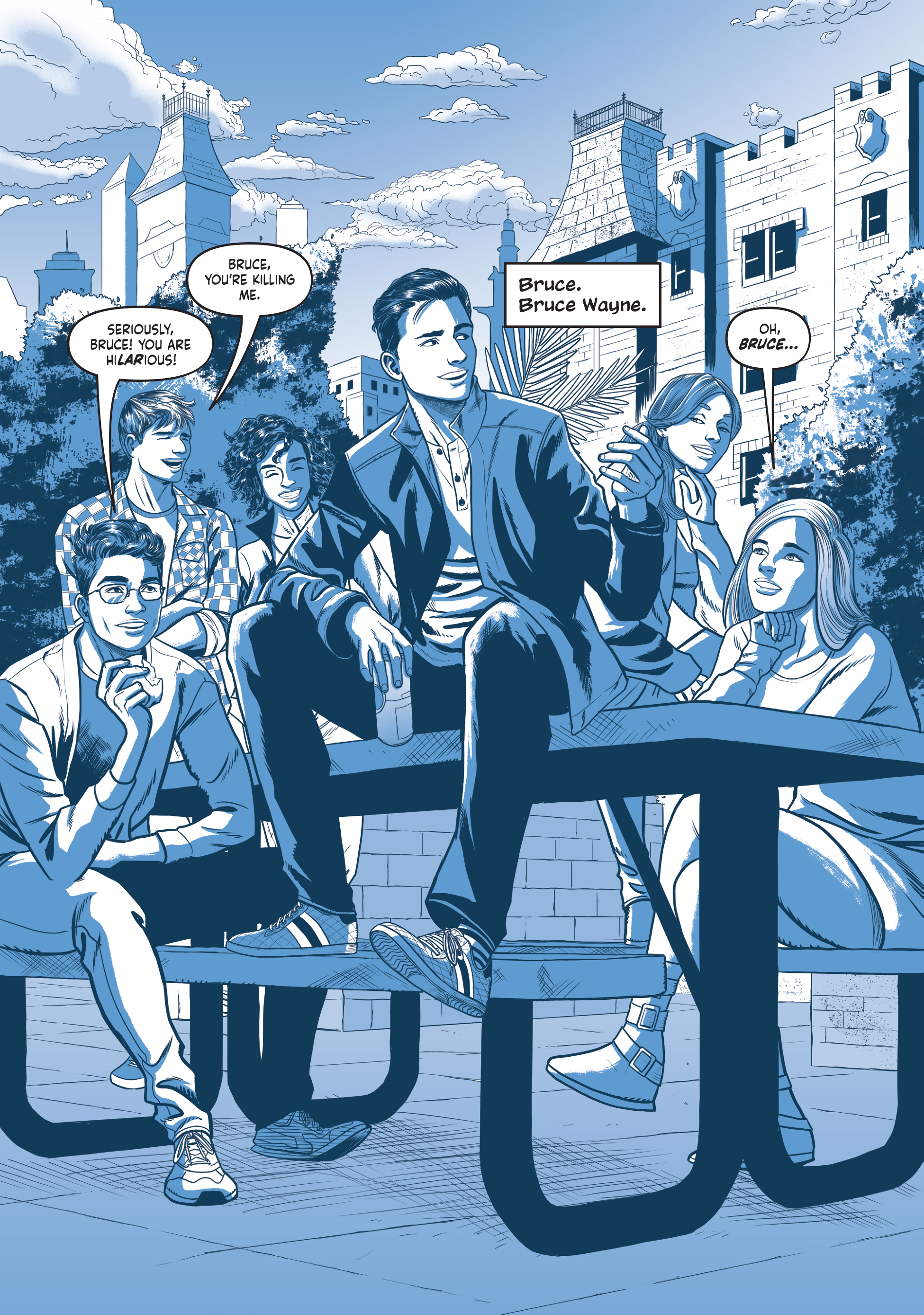 That may be a trigger for most. Under the Moon: A Catwoman Tale is such an inviting novel to read, nonetheless. Young Adults are about the age of 18-35, while many 28-35-year-olds won't be reading this particular novel, 18-28 will and it will make a difference. Myracle truly does a fantastic job of making the reader feel safe while talking about these intense subjects.
The Art Is A Unique Spin In A Remarkable Story
With a story like this, the art proves to be the driving force. You have the telling with the words; but when you get to the show aspect, you have to be peculiar. There are various moments where you feel your emotions change as you read with the coloring. The novel is colored in a multitude of the same palettes. It uses blue as the general color, however, in the heat of emotion, it then goes on to use one harsher color throughout.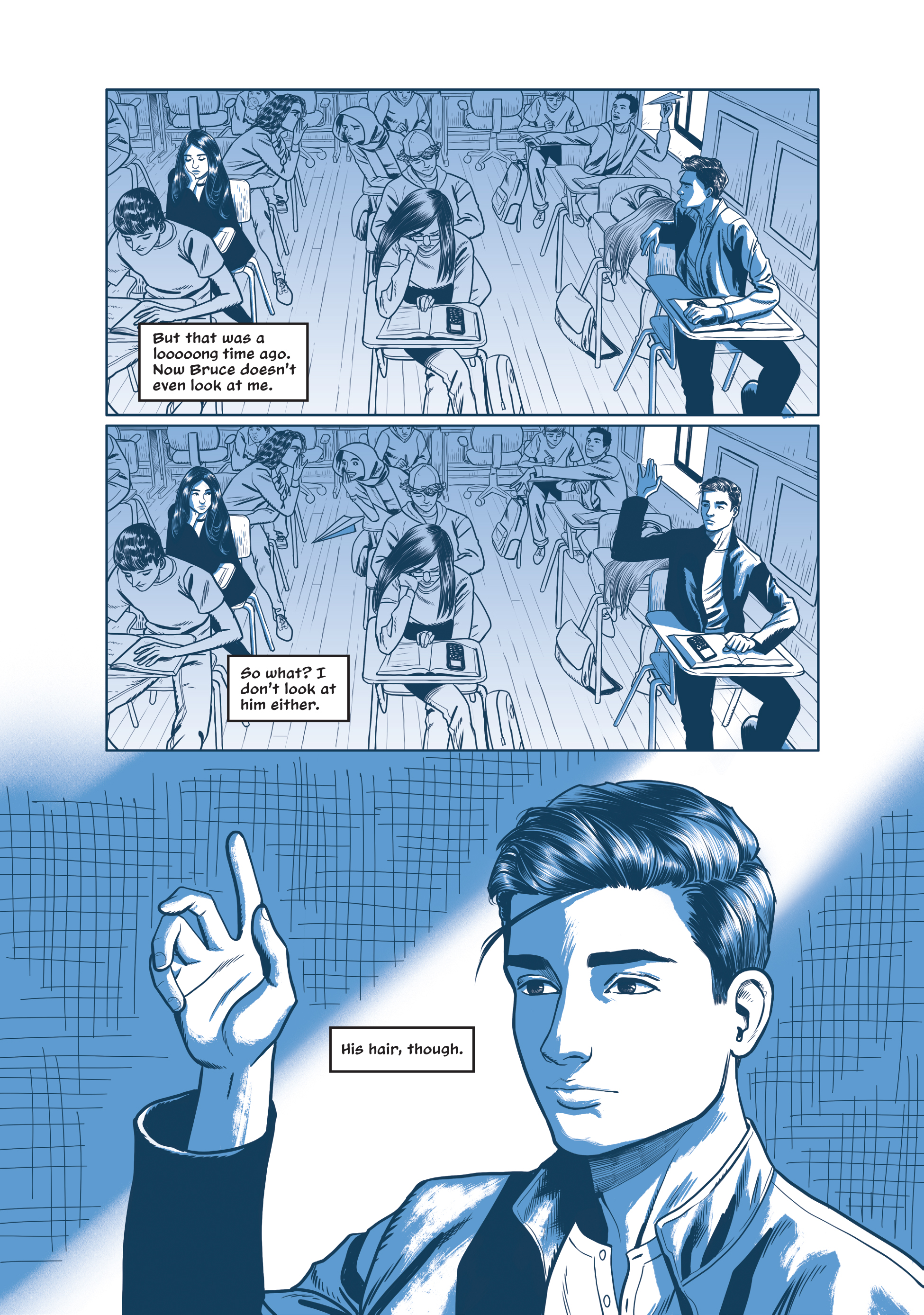 That color ends up being purple. It uses dark, light, and a pale purple to symbolize different emotions in that panel. With a mixture of blue — which is a calm, subtle color, and purple — your mood fluctuates as you see the colors change. Goodhart makes a wonderful addition to the storytelling in this novel. Goodhart channels the inner emotional colors and uses them to the advantage of the tone. It's quite outstanding to see it change as the mood or scene change with Selina.
What Do We Make Of Under the Moon: A Catwoman Tale?
DC Ink's version of YA anti-heroes is wonderful. Most of these "anti-heroes" tier on the edge of superheroes and villains (when they want). If you don't know the lore behind them, it is nice to have a novel such as this that explains it in an understanding way. Many of these superheroes and villains don't have the best upbringing in the comics, so it's appreciated to see a YA novel like this. I would recommend this to anyone who loves Catgirl (Catwoman).
One of my favorite anti-heroes and I couldn't wait to see what they did with her teenage version. It may not be your cup of tea (if you don't like YA versions of your favorite comic icons) but we thoroughly enjoyed it!
Under the Moon: A Catwoman Tale by Lauren Myracle and Isaac Goodhart
PROS
SELINA KYLE IS LOVELY
BRUCE WAYNE HAS GREAT HAIR
A GREAT COMING-OF-AGE STORY
A YA VERSION OF YOUR FAVORITE CHARACTER
CONS
TRIGGERING (FOR SOME)
THE INTENSITY AND TRAUMA LEVEL
WOULD LOVE TO SEE MORE OF SELINA AND BRUCE'S RELATIONSHIP