If you haven't heard by now, Selena Gomez has finally released a new album, "Rare." It should come as no surprise that fans have been itching for new content from the pop star since Gomez's last album, "Revival," came out back in October of 2015.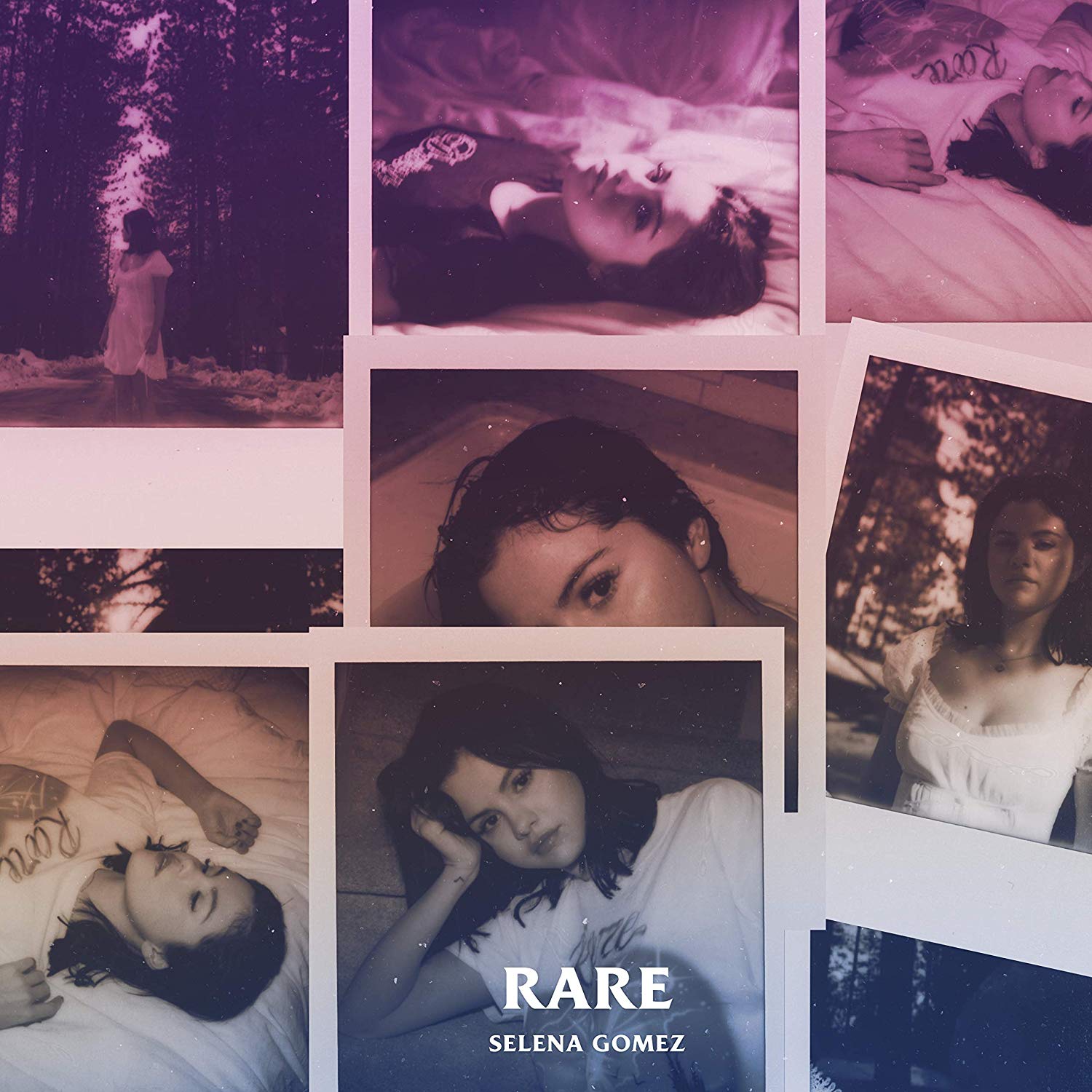 Since "Rare" dropped, it has substantially been the only thing I've been listening to. So, being that I am a huge Selena Gomez fan, I felt that I just had to share my ranking of "Rare" from my least favorite track to my most favorite—which just to let you know was extremely difficult for me.
13. "Look At Her Now"
I am not going to lie, it took me a while to like this song. While I do love the vibes that the music video gave me of 90s-early 2000s music videos with the fashion, hypnotic lights, and choreography—which was choreographed by the talented Charm La'Donna—, the song itself just wasn't it for me. It's one of those songs that I can listen to maybe once or twice and be tired of it after. So, I'm sorry to those who are die-hard fans of "Look At Her Now," but it gets the last place for me.
12. "Fun"
I'm sorry that "Fun" is so low on my list, but that doesn't mean I don't enjoy the track. Personally, when I first heard this song I fell in love with the chill beats, and Gomez's soft voice singing the catchy lyrics. "Fun" reminds me of Julia Michaels' solo music, which honestly should come as no surprise since Michaels did help co-write this song.
This particular track talks about getting into a relationship with someone, even if you know that the person is bad for you. Due to the fact that I haven't been in a relationship and thus cannot relate, I placed "Fun" at number twelve on my ranking.
11. "Dance Again"
When I first heard "Dance Again," Gomez was going for a different vibe with this album. The beats within this track reminded me of something that could definitely be played in a club. Once I actually started listening to the lyrics, though, I felt like I was transported into the body of a girl who is finally free from being held back. It's a carefree song that can get me dancing for sure.
10. "Crowded Room" ft. 6LACK
This particular song I found to be so cute. To me, this song is about the love between two people being so strong that they only could focus on each other. It was also a huge bonus that 6LACK is featured on this track as well since I enjoy his music too. The only reason I placed this track here at number ten—despite how much I love it—was because I don't listen to this song compared to the other nine.
9. "Rare"
I adore this song so much. The lyrics make it clear to me that the song is about self-empowerment and self-love, more specifically the lyrics: "It feels like you don't care/Why don't you recognize I'm so rare?" and "But I know that I'm special (so special), yeah" and, "I'm not gonna beg for you/I'm not gonna let you make me cry."
If you need a boost in knowing your self-worth, then "Rare" is definitely a track you should listen to.
8. "Let Me Get Me"
"Let Me Get Me" earns number eight in my ranking for its hypnotic beats and uptempo vibes. Similarly, "Let Me Get Me" has some of the same characteristics as "Dance Again," in terms of songs that could be played in a club. I think the reason why I love "Let Me Get Me" more than "Dance Again" is because the "Let Me Get Me" gets me more hyped.
7. "Ring"
Out of all the tracks on "Rare," "Ring" is definitely the most different in both vibes and lyrics. When I first listened to the first few beats of this song I was like, "Oh. Oh. This sounds sexy."
The more that I listened to this song, the more it gave me black widow vibes. Just to be clear, I'm not talking about the Marvel character. I'm talking about the trope where a woman cons a man and then murders him right after. "Ring" is one of those songs for me that I can see being used for a female antagonist and I love it.
6. "Cut You Off"
This track has a mid-tempo beat and is just very chill overall. "Cut You Off" is the perfect song to listen to when you've just gotten out of a bad relationship and finally feel free.
Gomez rarely does explicit material when it comes to her music. So, I did find it interesting how "Cut You Off" was the only explicit track on "Rare," and was excited to hear it. I'm glad that it was not a disappointment.
5. "People You Know"
Like a good number of tracks on "Rare," this track has a very mid-tempo and chill vibe. Personally, I think that "People You Know" could do well on the radio, mainly for its catchy lyrics. More specifically, the chorus within the track with the lyrics:
"We used to be close, but people can go/From people you know to people you don't/And what hurts the most is people can go."
Unlike many songs that have repetitive lyrics, "People You Know" is a good song. The chorus shows just how quickly we can go from being close to someone and then to not even knowing them. The repetitive lyrics hold a harsh truth about relationships, both romantic and platonic, that I can appreciate.
4. "Kinda Crazy"
In the first verse of "Kinda Crazy," Gomez sings about someone who was sweeter than candy, but then begins to act shady. In the chorus, Gomez starts to see through the person's lies and games. Finally, in the second verse, Gomez calls out the person for initiating a relationship but then flipping the script and treating her "like [she's] insane."
Now, personally I can relate to this song. Despite the fact I haven't been in a relationship, I have talked to guys who have acted the same way as the person Gomez sings about.
3. "Vulnerable"
I love the production on this track. It has a good mix of moody synth, disco, and electro-pop. Honestly, when I heard it reminded me of Jon Bellion's music, who helped co-write and produce this song. The beats within this song are just a straight out groove.
Production aside, the lyrics to this song are beautiful. One example of a lyric that I love is:
"If the only other option's letting go/I'll stay vulnerable."
For beautiful lyrics, chill beats, "Kinda Crazy" earns number three in my ranking.
2. "A Sweeter Place" ft. Kid Cudi
When Gomez dropped the tracklist for "Rare," "A Sweeter Place" was the one I was the most excited to hear. The main reason I really wanted to hear this song was because I saw Kid Cudi was featured on this track. When I first listened to this song, I fell in love with it. This collaboration between Selena Gomez and Kid Cudi was something I didn't know I needed, and I'm glad it exists.
1. "Lose You To Love Me"
When it comes to music, I personally think that ballads are one of Gomez's strengths. Gomez has such a soft and melodic voice and when you mix that with melancholic lyrics, the outcome becomes a hit—clearly, since "Lose You To Love Me" hit Billboard's Hot 100 at number one.
"Lose You To Love Me" is such a raw and honest song, it's no wonder why it became a hit and rightfully earns number one in my ranking.
Selena Gomez's "Rare"
As a whole, I truly believe that "Rare" is Selena Gomez's best album to date. With the beautiful lyrics, amazing production, and melodic vocals, it's no wonder why fans and critics have given it praise. "Rare" is a good album that deserves the love it's been getting. As someone who's been a fan of Selena Gomez since 2007, I'm extremely proud of how far she's come with her music.