It only took five seasons for Saul Goodman to arrive on the show in which he is the title character. If this sounds disparaging, it isn't meant to. Had he shown up earlier, the persona Jimmy McGill wears as a criminal lawyer would not have felt as earned or as satisfying. The first half of the season sees Saul Goodman in all his shady, flashy, hilarious glory. While Better Call Saul always strove to be its own thing, it feels more like Breaking Bad than ever as the tension around all of the other characters ratchets up. With that being said, let's recap the first half of the season.
Better Call Saul's Secret Weapon: Gene And Cinnabon
One of the strangest, and best, things about Better Call Saul has always been the consistent flash-forwards. While these flash-forwards rely on your knowledge of the Breaking Bad timeline, they also offer the show's star, Bob Odenkirk, a chance to really show off his range. In this timeline, he is no longer the careless Jimmy McGill or boisterous Saul Goodman, but has become the meek Gene Takovic, Cinnabon manager in Omaha. This season also features what was likely Robert Forrester's last screen appearance as the mysterious vacuum cleaner salesman who made Saul Goodman "disappear" by turning him into Gene. (Forester was last seen in El Camino the Breaking Bad movie).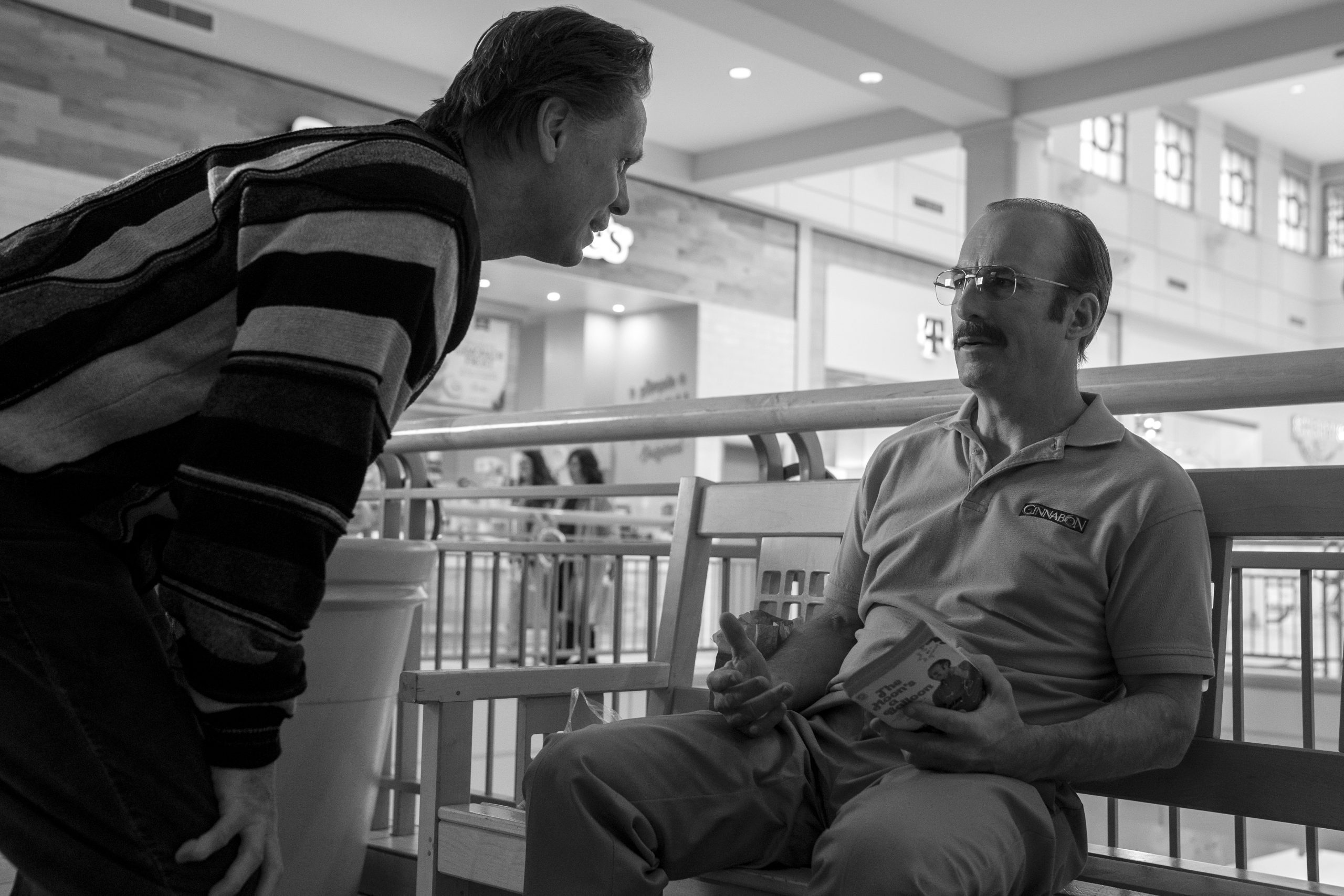 In Season 4 Gene was rushed to the hospital after collapsing at work. On his way home he was picked up by a cab driver who happened to have an Albuquerque air freshener. This season picks up right where we left off. Gene, free of the cab, rushes home and tries to make himself invisible, afraid he has been discovered. This is a far cry from the "Magic Man" of the episode's title. The use of extensive closeups framed in dark lighting aggressively highlights Gene's paranoia and feels like a classic film noir.
After a few days in hiding, Gene returns to his dreary job at the mall Cinnabon. The relief, of course, was short-lived when he was confronted by his cab driver. It turns out that the magic that Saul Goodman used to use to attract clients in Albuquerque is bad news for Gene-from-Cinnabon. Like most of the season openings featuring Gene, it leaves us on a cliff hanger and, as usual, wanting more. With season six scheduled to be the final one, will Gene finally get a full episode to himself?
Better Call Saul Meets Saul Goodman
When we last left Jimmy McGill, he had just been reinstated as a member of the BAR association of New Mexico after temporarily having his legal license revoked. In the final moments of the finale, he revealed he wouldn't be practicing under the name Jimmy McGill, but would instead go by Saul Goodman. It was a move that stunned his girlfriend Kim Wexler but made the audience, no doubt, cheer.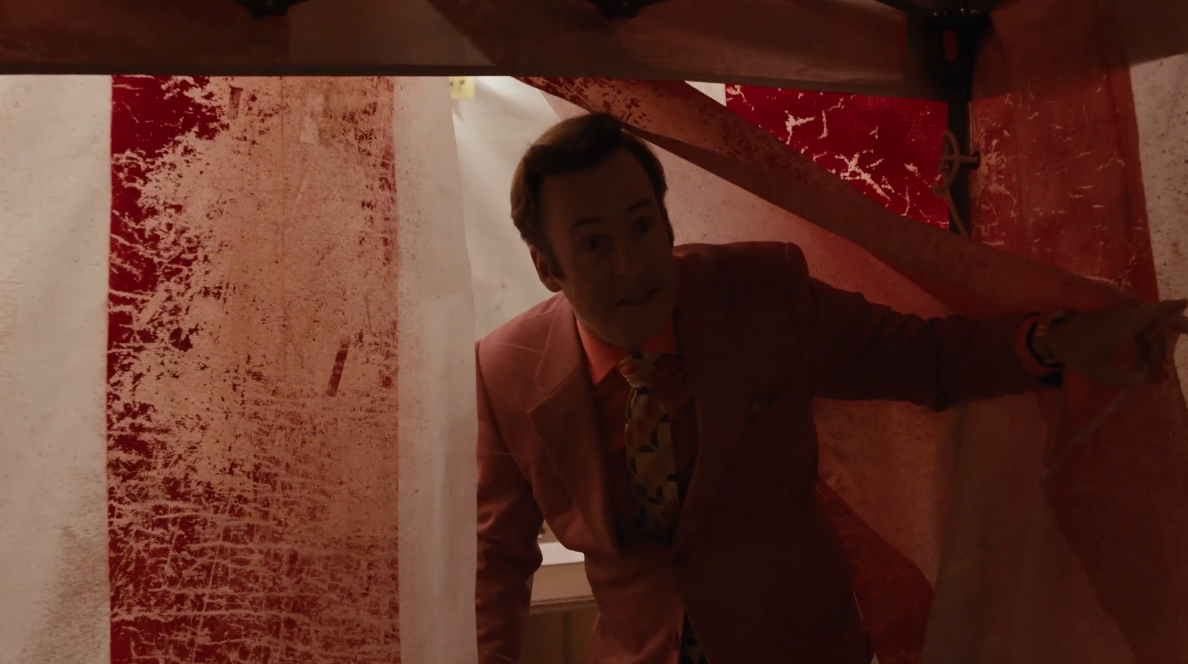 Of course, Saul Goodman is a consummate showman, and this season he introduces himself to his future clients via a literal sideshow tent. The rush of color in this scene stands in stark contrast to the black and white Gene cold open. Here is Saul Goodman in full force. At home, though, this decision leaves Kim initially confused and a little disheartened. There is a touching moment when she gives the newly reinstated Jimmy two gifts that seem to encapsulate the two sides of their relationship: a monogrammed briefcase (with his initials JMM) and the "World's 2nd Best Lawyer" mug with the word "again" added to the bottom.
Kim's Precarious Balancing Act
While we finally see Jimmy/Saul un-tethered both in and outside of the courtroom, Kim struggles to find balance. She wants to be Atticus Finch but makes morally questionable decisions. Likewise, she can't quite escape the grip of the client that pays her bills, expanding credit union Mesa Verde. In one instance she lets Saul Goodman influence her pro-bono clients, and in another, she calls on him to represent a client going up against Mesa Verde.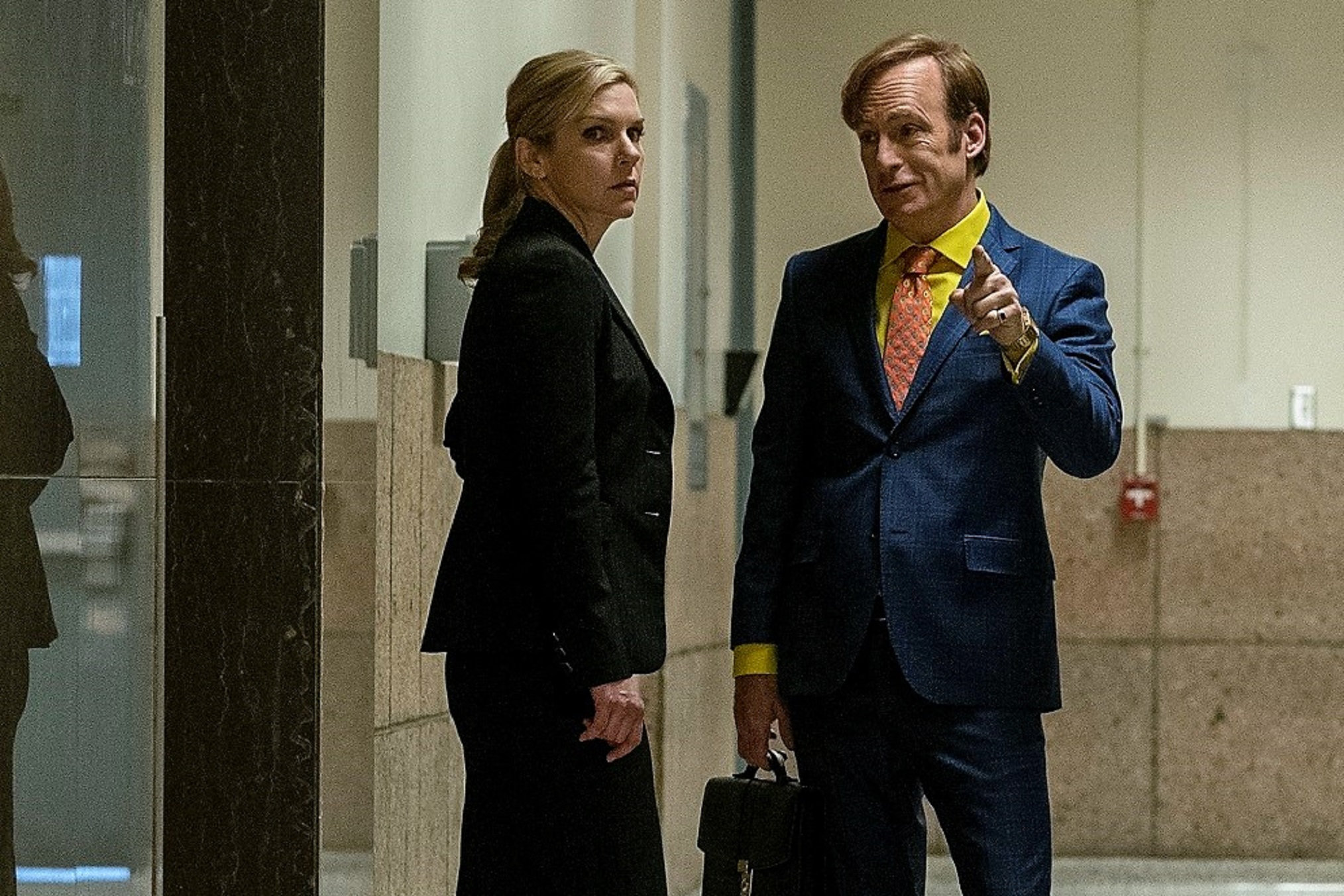 As we don't see Kim in Breaking Bad, the question surrounding her has always been: does something bad happen to her, or does she let Jimmy teach her how to be the morally flexible Slippin' Kimmy? Kim's evolution this season presents the possibility for either turn to feel natural, and I'm excited to see which way it slides.
Better Call Saul's Cartel Plot Continues To Expand
On the other side of Better Call Saul, the cartel storyline diverges into three separate, sometimes connecting, plots. The newest character on the scene is Lalo. While the moves Gus Fring makes often feel meticulously planned out, Lalo is a force for chaos. Here to find out what is happening to the Salamanca family business, he is a force that even Gus can't contain. Actor Tony Dalton brings a subtly unnerving quality to a character who is way smarter than he appears.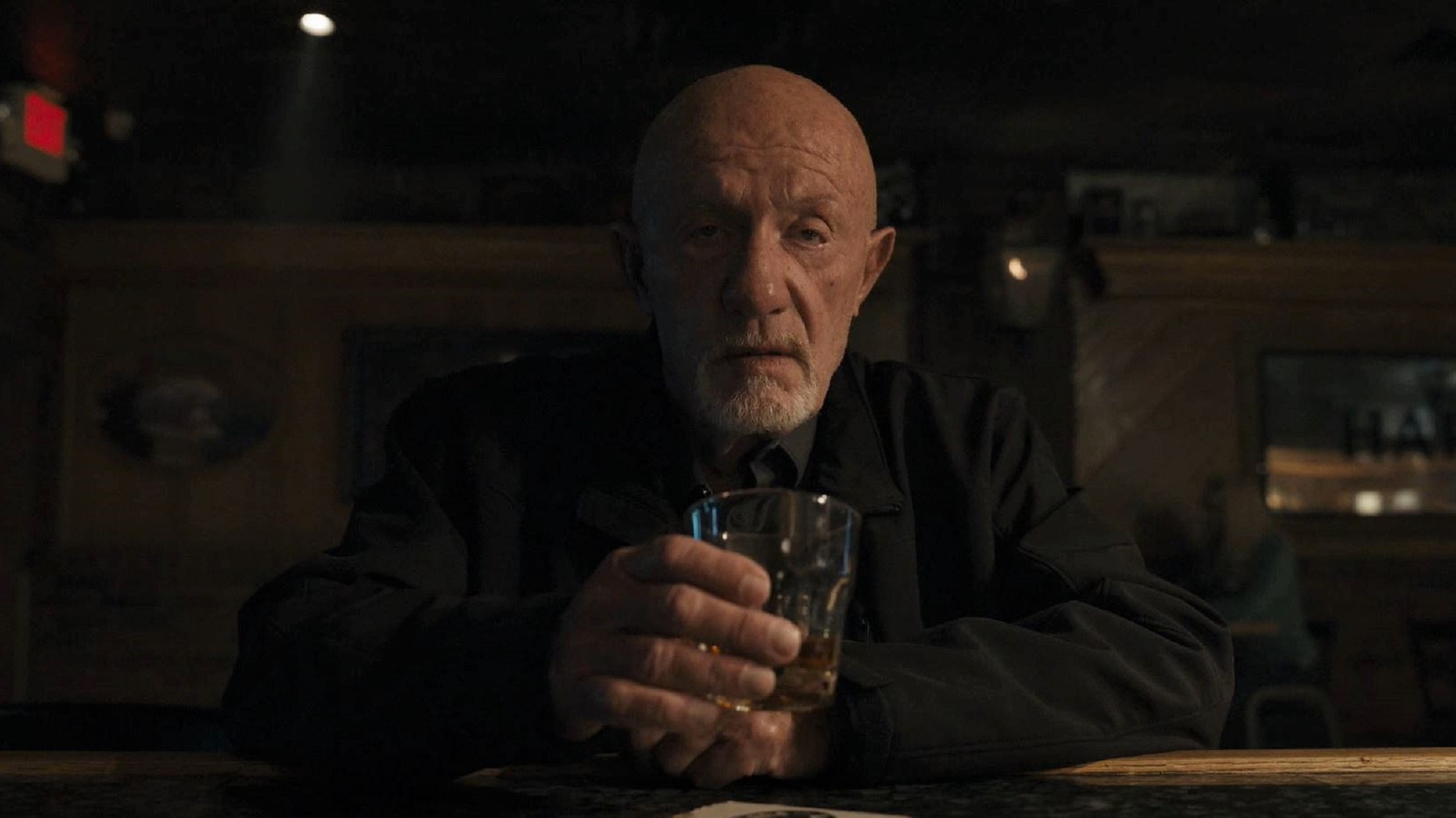 Elsewhere, Mike spirals downward after the events of last season of Better Call Saul. He spends his days drinking and goading young delinquents in his neighborhood into fighting him. When one of these interactions goes badly, Gus has him transported to Mexico to recover. Initially confused about why he was sent there, he bonds with his landlady and learns something from Gus that possibly no one else knows. Gus is drawn to him because of their mutual feelings of revenge. Breaking Bad fans should also be on the lookout for a subtle Easter egg in the village Mike stays in.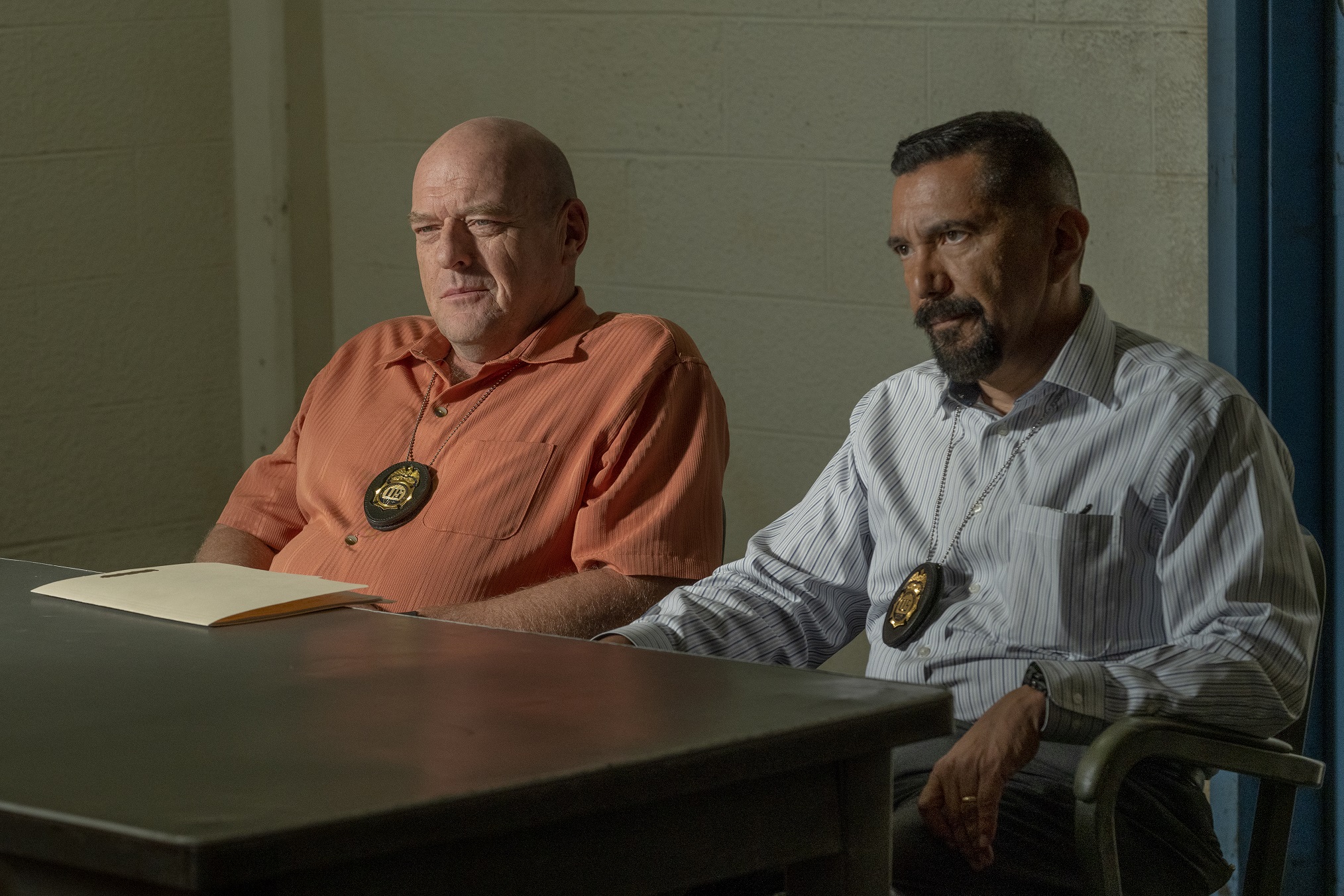 Bridging the Saul and Cartel plotlines is the return of Breaking Bad favorites, DEA agent Hank Schrader and his partner Steve Gomez. Subtle camera work obscures their initial appearance, but unmistakable shirt color, beer belly, and turn-of-phrase could only be one man. The boys look and talk just like we remember, and it's good to have them back!
This Season Better Call Saul Brings Out The Light…
The coloring of Breaking Bad has always been one of the things that made it stand out. Better Call Saul is no different. This season, certain plots are colored more vibrantly, reflecting the classic Saul Goodman in-your-face vibe. Not only is Jimmy/Saul leaning-in to the eccentricity of his wardrobe, but the lighting around the character feels consistently brighter.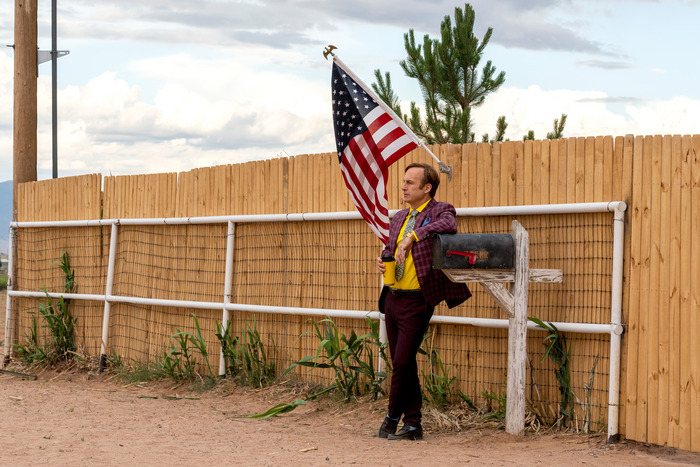 The previous season saw Jimmy McGill struggle to live up to other people's expectations about what kind of lawyer he should be. Now that he's freed himself, all the light seems to shine on Saul Goodman, whether it's in a fluorescent-lit courtroom, a circus tent, or the desert. More humorous than previous seasons, it feels excitingly close to the sitcom version Vince Gilligan and Peter Gould originally pitched.
… & The Dark
Lalo's appearance, though a breath of fresh air to the show, has put a damper on the other characters' lives. As Gus faces off with the Salamanca clan, the tone shifts darker, and so does the lighting. While these characters do, occasionally, appear in the sunlight, the notable scenes happen in the more subtle, darker lighting. Everyone around Lalo seems to be shrouded in darkness, whether it's Nacho's harrowing move to save the Salamanca product in episode 2 "50% Off," or Gus trying to convince Lalo that he's building a meat freezer. Even Saul Goodman, when confronted with Lalo, intentionally steps into a small ray of light to make himself more comfortable. As the lighting mirrors the tone of these scenes, it assures us that the tension remains high.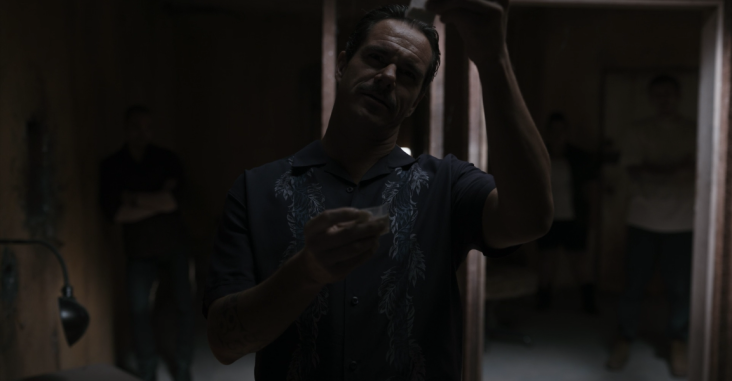 Kim's plotline has her shrouded in darkness just as often as she's in the light. This season she is balancing precariously on the edge of morality. Her frustration is seen in the poignant final scene of episode 3 "The Man For This." In a wordless exchange, Kim and Jimmy share a beer on the balcony of her dimly lit apartment. Both have had a bad day, and neither want to talk about it. When Jimmy teases her with dropping a bottle, she lets her frustration fly by throwing the bottles over the edge.
The first season, at times, struggled to find the right balance of comedy and drama. By now the creators have got it down to an art. The extremes of comedy and drama and the contrast of morality and lawfulness are even more heightened this season and are highlighted by the brilliant lighting and staging. Tonally, such extremes shouldn't work, but the masterful writing always manages to bridge that gap and make it appear seamless.
Better Call Saul Continues To Bring The Magic
One of the best things about Better Call Saul is its unpredictability. Which is a strange thing to say for a show in which we already know the end game. This season it feels like everything is in constant motion. Characters spend less time plotting, and more time acting.
Morals are shifting so fast that you can practically see them move. The show is getting darker and simultaneously bringing out some light (and laughter) in new places. While Saul Goodman's antics are humorous, how long until they turn dark as the last bit of Jimmy McGill is squeezed out of him? I'm anxious to see how this season pulls us up to the imposing monument of Breaking Bad, and how next season deals with that legacy.