We read fiction to escape, at least momentarily. English author and Winter Review Short Story award-winner, Julia Armfield satisfies this craving for her readers by creating several enthralling universes in her debut collection of short stories entitled Salt Slow. The collection elegantly blends elements of myth and fantasy into stories about life as a woman. We meet a teenager molting her way into womanhood, men turning into literal objects of affection, and a town haunted by "Sleep."
2019 has been a quiet year for me, one meant to recollect myself. Armfield's collection has been a tremendous source of creative escape and inspiration that's let the heart of the English major in me go pitter-patter. Salt Slow is a collection I can't help but gush about.
Julia Armfield's New Normal
Armfield brings the banality of the daily experience into a mythic realm with language I could bathe in. Each story flows languidly, dreamily handing you details while sashaying into the absurd. The brilliance of this collection's style is that nothing presents as out of the ordinary, which proves Armfield's precision in her prose. In these versions of existence, Sleep haunts you, and everyone continues with their lives. There's a girl wrapped in bandages, her skin flaking off, and no one mocks her or says much about it — in high school. It's just accepted. In turn, we, as readers, don't feel the need to question these oddities either.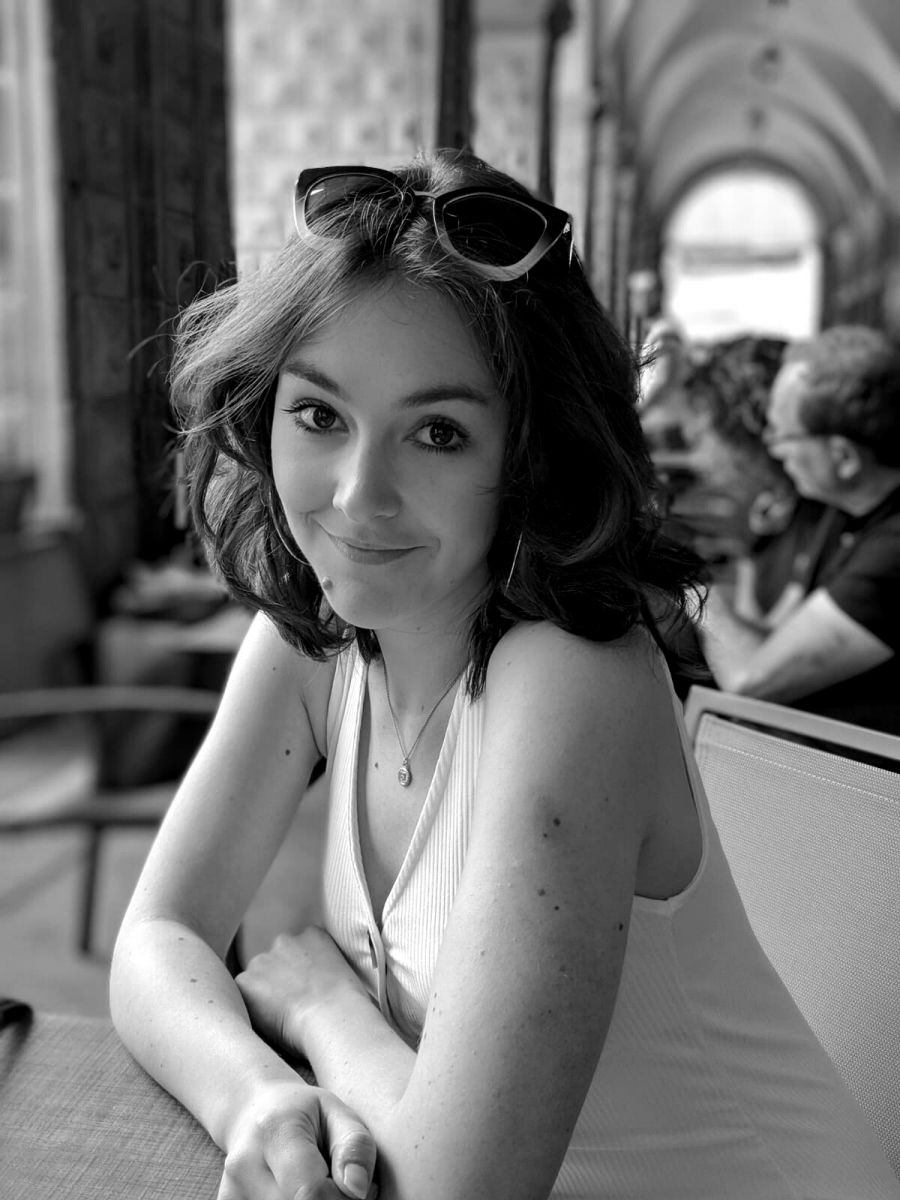 This technique provides the perfect tone for the inevitable twists hidden throughout Armfield's cozy prose. If she had presented us with sea monsters and wolf-children in any other way, we would be suspicious, and therefore, each narrative would become too formulaic and expected.
That's not the case though. With such a short collection of 190 pages, Armfield can mesmerize us with her decadence. She heightens the reader's anticipation by engaging with the senses: the scent of oranges and paper, the taste of half-cooled tea, and the itch of flaking skin. These are the clues to examine or distractions to cling to. The richness of her world-building also demands pause. I'm gluttonous with fiction but found myself having to put the book down after each story in order to reflect. It just doesn't seem right to forge from one world to the next without first savoring each morsel.
A Feminine Touch
Do I think that you have to be a woman to enjoy work from Julia Armfield? Absolutely not. I would say, however, that as a woman, there are aspects of this collection that are viscerally haunting — something that scratched an unspoken itch. In an interview with the Guardian, Armfield described her collection of stories as "bodies, and the way that they kind of contain us and betray us.
And it's definitely about women". Some of these portrayals are more obvious than others, like the Kafkaesque metamorphosis in "Mantis." Others deal more with "expected" roles such as the put-together housewife, the doting daughter, and a continuously alluring girlfriend. Armfield channels a lot of the monstrous tropes of women as "The Other" to discuss sexuality, gender, and mental health. Examples of these are often found in classical literature, such as Jane Eyre or Wuthering Heights.
Being The Beauty & The B*tch
Once again she introduced these themes and role reversals. "The Collectibles" presents an otherwise logical woman who starts Frankensteining the "perfect" parts of men around her after a bad break up. While "Granite" juxtaposes a woman whose friends badger her about being picky and not settling for a man who'll objectify her with a love story of her and the perfect man who's slowly turning to stone in her arms. Men play a subordinate role in almost every narrative; I can't say it's not refreshing how little is said to bring it to attention. It's just another part of Armfield's normal.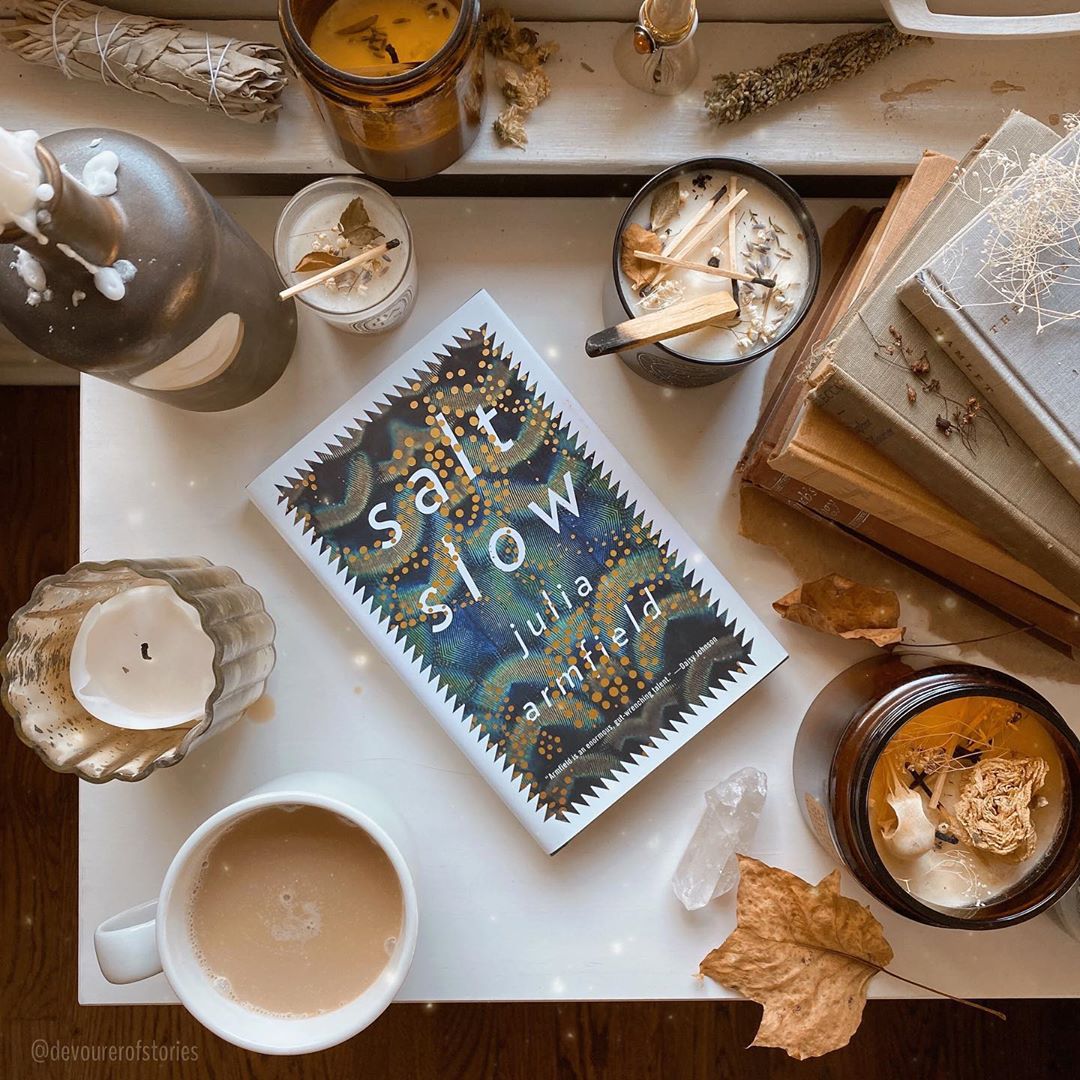 Sexuality and the body are portrayed using a primal nature in stories like "Mantis," "Formally Feral" and "Stop Your Women's Ears With Wax." Each of these speaks to the transmutation of The Other, which is often used to villainize women of classic literature. Instead of shading each protagonist's actions with disgust, there's a sense of liberation and beauty in their discoveries. These plays on power feel like a discussion on upturning the "fallen woman" cliché. Armfield's theme of internal acceptance goes a step further by subtlely playing into discussions of queer identity. In pieces like "The Great Awake" and "Cassandra After" the conclusions depend on acknowledgment and acceptance.
Salt Slow has skyrocketed to the top of my reading list for 2019. Julia Armfield is the type of writer that makes you never want to create anything again. Her writing also conjures pure imagination. There's something extraordinary about her and this collection, and I cannot wait to see what she does in the future. She's one to watch and definitely one to read.