Spending Valentine's Day all alone? Or just looking for something to get you into the spirit of the holiday? Why not curl up with a good romance manga that can give you the Doki-Doki feeling this Valentine's day! Here is a list of five Romance mangas that are way better than any cliche Hallmark original.
1. Tsubaki Chou Lonely Planet
Tsubaki Chou Lonely Planet is a story of a high school girl, Ohno Fumi, who got kicked out of her home due to her father's debts. She then gets a job as a housekeeper for Akatsuki Kibikino. Akatsuki is a young historical fiction author, who is very mysterious. When Fumi firsts start working for Akatsuki, he is rude towards her due to his introverted nature. Fumi is a shy and lonely girl who is very mature for her age, which contrasts with the mysterious and standoffish nature the older Akatsuki radiates. She and Akatsuki slowly fall in love with one another due to their living situation.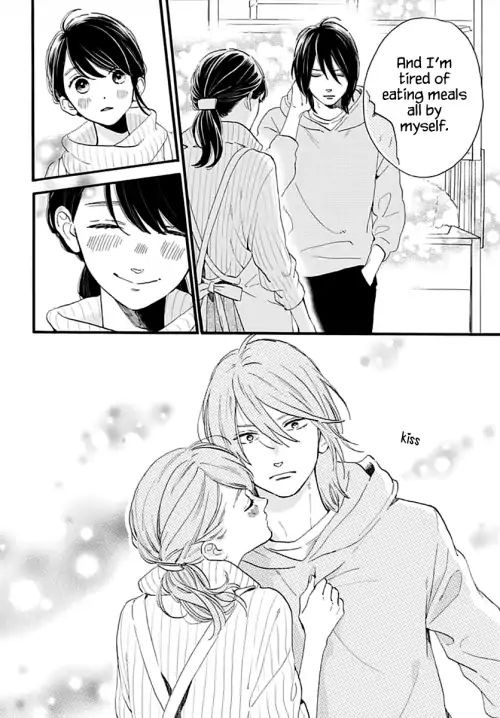 This manga is a slow burn romance manga that is very pleasing and is sure to put you in a good mood. It started in 2015 and finished in August of 2019 with fourteen volumes. Creator of this manga, Mika Yamanori has written other famous shoujo/romance mangas such as The Daytime Shooting Star. No major company has picked up this manga to publish in America, but with some searching, you can find translations online for free. There also has been no discussion about an anime adaption as of yet, but hopefully one day a studio picks it up.
2. Dengeki Daisy
Kurebayashi Teru lost her older brother before he passed away. He left Teru a cell phone that has the contact, "Daisy." Teru's brother claimed Daisy would look after her while he was gone. Over the years, Teru has been messaging this Daisy person back and forth and building trust with them despite never meeting face to face. One day at school, Teru runs into a new crude janitor named Kurosaki, who makes her a servant after she accidentally breaks a window. Teru then confides in her conflicting feelings with her trusted Daisy, but there is more than meets the eye to Kurosaki.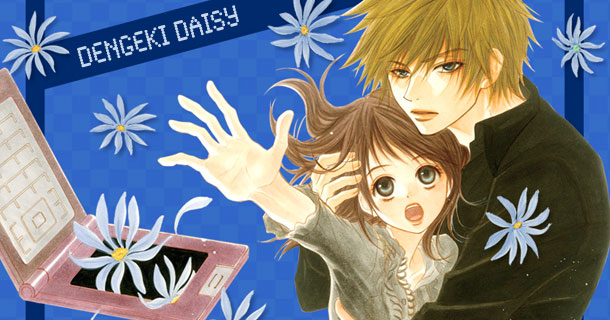 Personally, I believe that this romance manga is an action-packed roller coaster of emotions and intensity. This romance will make you laugh, cry, and have you on the edge of your seat. It has a lot of humor, action, and overall a lot of fluffy feel-good romantic moments. This manga has sixteen volumes. Viz Media owns the rights to this series and has volumes for sale on its website.
3. Namaikizakari
Yuki Machida is the second-year manager of her high school's basketball team. However, Yuki did not become a manager for her love of the sport, but rather her love of the team's captain. Yuki becomes heartbroken when the captain announces he has a girlfriend. Naruse Shou, a first-year on the team, comforts Yuki during her heartbreak, and he is the last person she expects to help her through this. Shou has been pestering Yuki since he first joined, and when he connects the dots about Yuki having a crush on their captain, he then comforts her and slowly carves his way into her heart. How can this pestering first year ever manage to prove himself to Yuki?
The great thing about this romance manga is it is not only romance, but it is also a sports manga! There are a lot of intense matches between rivals, but also the drama of high school romance as well. The romance is cute and entertaining to watch as the silent and moody first-year bugs his way into Yuki's feelings. Shou comes off as a jerk at first, but he is actually genuine and cares about his manager a lot. He is also very jealous and possessive a lot of the time, which adds fuel to his basketball matches. An American publisher has yet to pick up this ongoing manga. It does not have an anime, but there is a live-action Japanese short film that was made to promote the 12th volume release.
4. Takane To Hana
Hana's older sister refused to go to a marriage meeting. Since Hana's father promised his boss his eldest daughter would meet his son, Hana is forced to go. So she meets 26-year-old Takane Saibara, who is the son of the company's head. During the Omai (marriage meeting), he insults Hana for being flat-chested and dull, to which she responds by throwing her wig at him and storming out. Her actions interested him rather than angering him and he decided that she was worth pursuing romantically.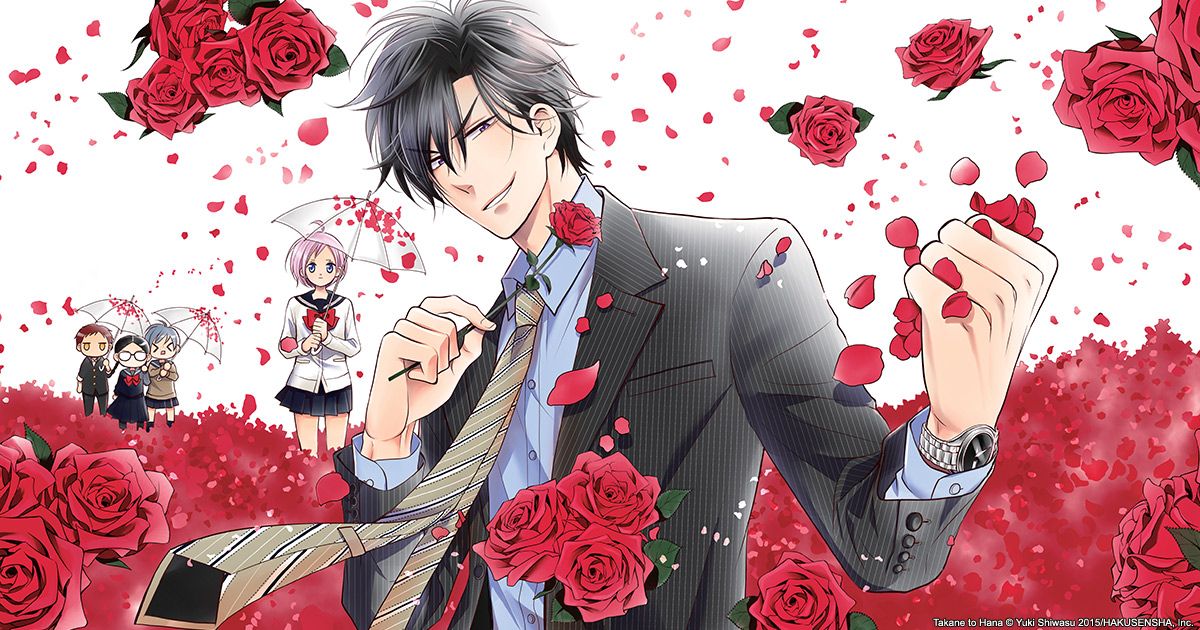 The romance within this manga is more comedic than anything. There are a lot of good quips between Hana and Takane that you can't help but enjoy their love-hate-relationship. The story is ongoing, however, it is a great laugh with interesting character dynamics. Viz Media currently owns and produces this romantic comedy manga series. It even has it's own live-action Japanese drama that aired briefly in Japan last year.
5. Black Bird
There are hidden things beyond our world; young Misao Harada is able to see within these magical realms, but all she wants is a normal life. She can never have a simple high school life since she is the bride of a demon prophecy, also known as the Senka maiden. Her blood holds power and every demon in the realm is fighting her hand in marriage. One day Misao is attacked by a demon after school. The Tengu clan leader, Kyou, then rescues her with an ulterior motive. Kyou proposes to Misao, saying that if he marries her he can protect her. Can Kyou come to care for Misao, or is he just marrying her for prosperity to the clan?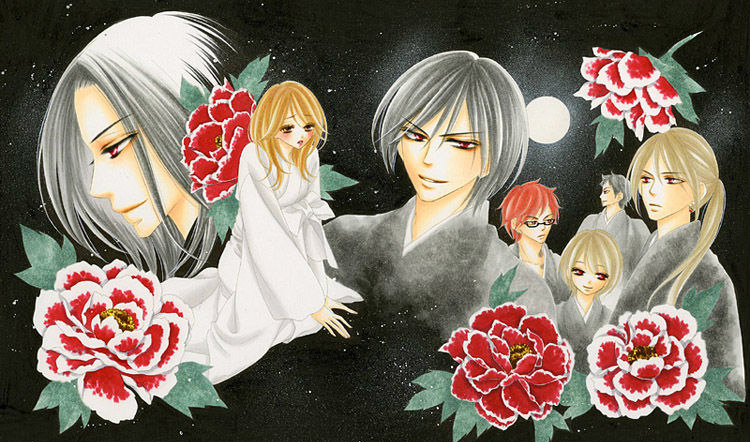 The romance within this story is a lot more mature than a regular romance manga and is classified as a "josei" manga. This essentially means that there are more adult themes and sexual elements. Read at your own risk! This story is a completed set with eighteen volumes. The fantasy element within the story is what draws readers in and does a very good job at world-building. A lot of the relationship between Kyou and Misao is very genuine since the pacing gives time for the two to grow. Viz Media also published this story and is available to purchase on their site.
Who Needs Chocolates When You Have Romance Manga?
There is no judgment if you are spending your Valentine's day afternoon curled up on the couch with some ice cream and a good romance manga. All of these stories are unique and have some interesting relationship developments that should put anyone into a loving mindset. If manga isn't your thing, try out some nice fanfics!