Starting this month, Marvel is coming out with a handful of one-shots. These comics are starring your favorite original trilogy characters: Darth Vader, Grand Moff Tarkin and of course, Princess Leia in Star Wars: Age of Rebellion – Princess Leia. The story is told apart of the micro-series Star War: Force of Destiny episode "Bounty Hunted." Princess Leia is striving to save Han Solo from the hands of Jabba the Hutt. Come with Princess Leia Organa of Alderaan as she goes on an adventure to save the man she loves.
The story is by Greg Pak, illustrated by Chris Sprouse, Karl Story, Will Sliney, and Marc Deering, colored by Tamra Bonvillain.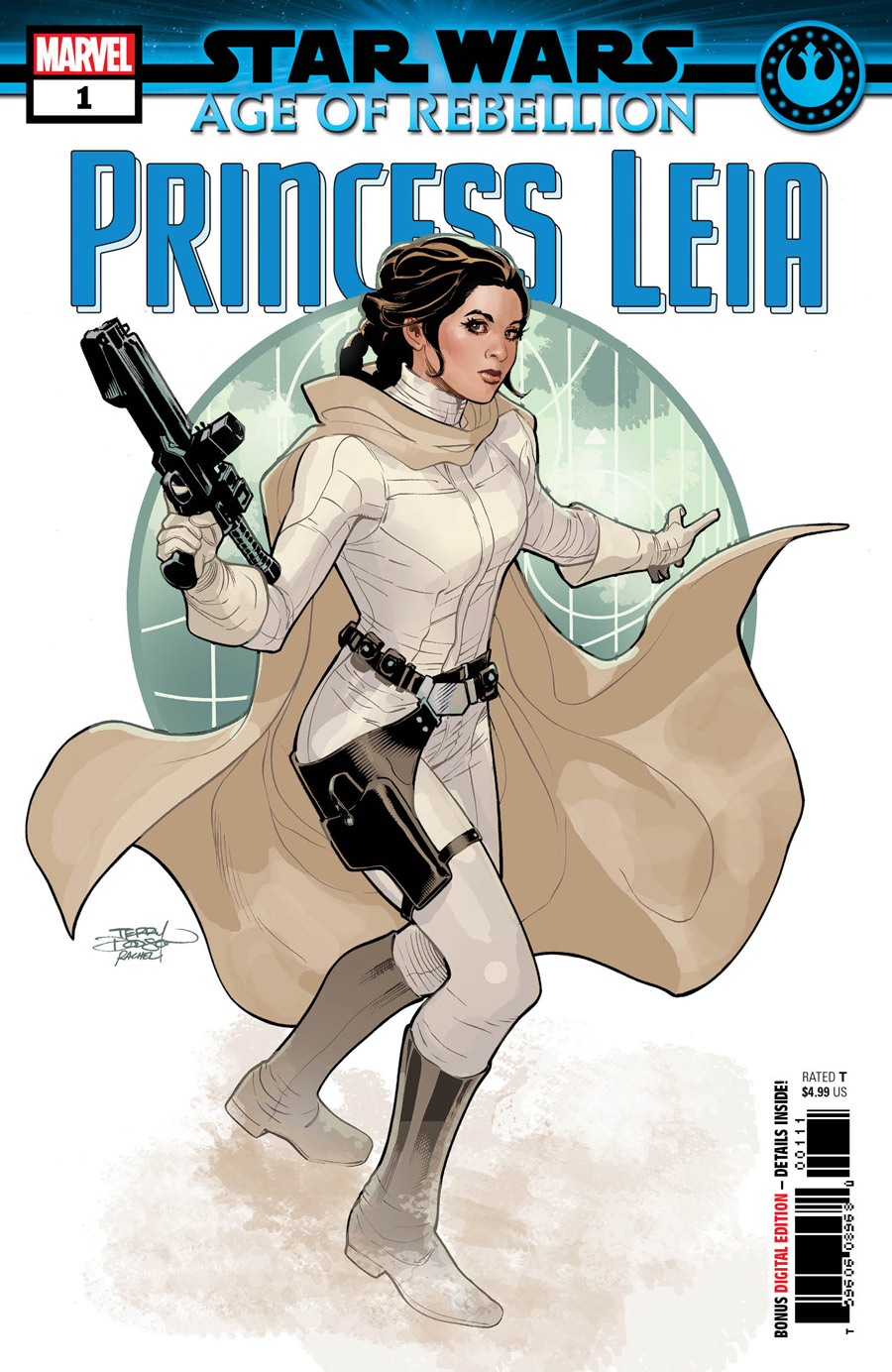 This comic is following the movie Star Wars: Episode V The Empire Stricks Back. As the Galactic Civil War happens, Leia and Chewie take it upon themselves to go save Han from his carbonite prison, but before they can they are interrupted by a call from Evaan. He asks Leia if she will go save Lando Calrissian on the planet Arkanis as he is about to be captured by Bounty Hunters. After she saves Lando, disguised as Boushh, Chewie is then taken by the bounty hunters that wanted Lando.
Will Leia be able to save Chewie while keeping up with her disguise?
Princess Or A Scoundrel? Why Not Both!
Greg Pak not only wrote a good story but did Princess Leia justice. As the story progresses, Leia keeps proving that just because she is a princess does not mean she needs protection. Throughout the comic Lando keeps putting Leia down, as if she is not up to the task, she is not strong or powerful enough, but she keeps proving him wrong every time he does.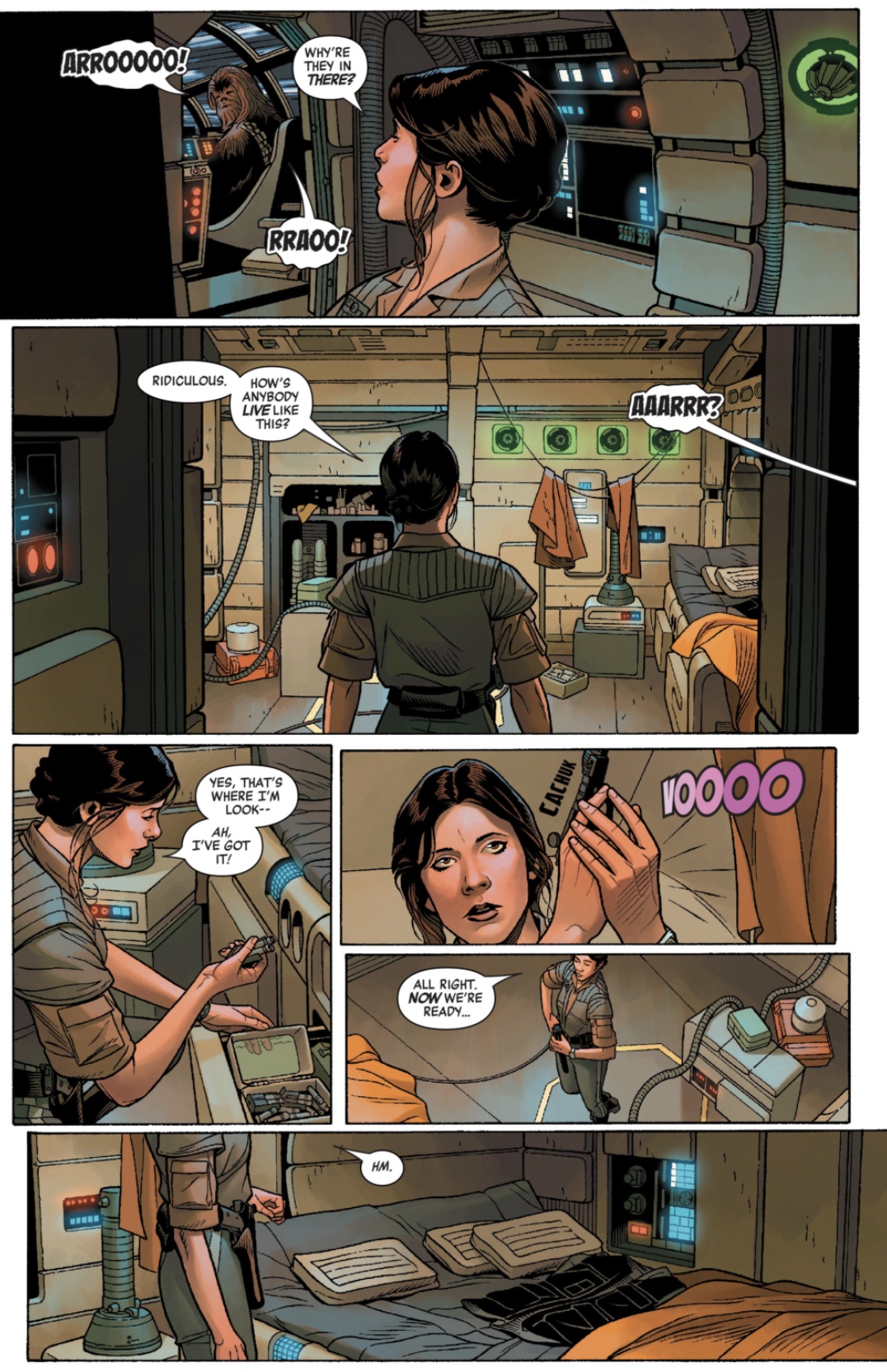 Pak shows readers how great of a protector, fighter, and strategist she is. Seeing Leia on her own mission beating up the bad guys makes for a great read. Pak did great on the whole story, his writing was great for Princess Leia. We already know that Princess Leia does not need a man to protect her. Pak just gave us another story that shows it.
Art Of Star Wars: Age Of Rebellion – Princess Leia
The pencils for this comic are a collaboration with a bunch of different artists. Chris Sprouse, Karl Story, Will Sliney, and Marc Deering all did art for this one book. The art itself brings you back to the original trilogy with the characters drawn just like the actors from the films. The linework makes it look even more realistic; everything about the art is excellent. In the first few pages of the book, you are in the Millennium Falcon and it feels like you are right back in the movies. The background (and background throughout the issue) is detailed with the Millennium Falcon having all its control panels and all of Han's space belongings.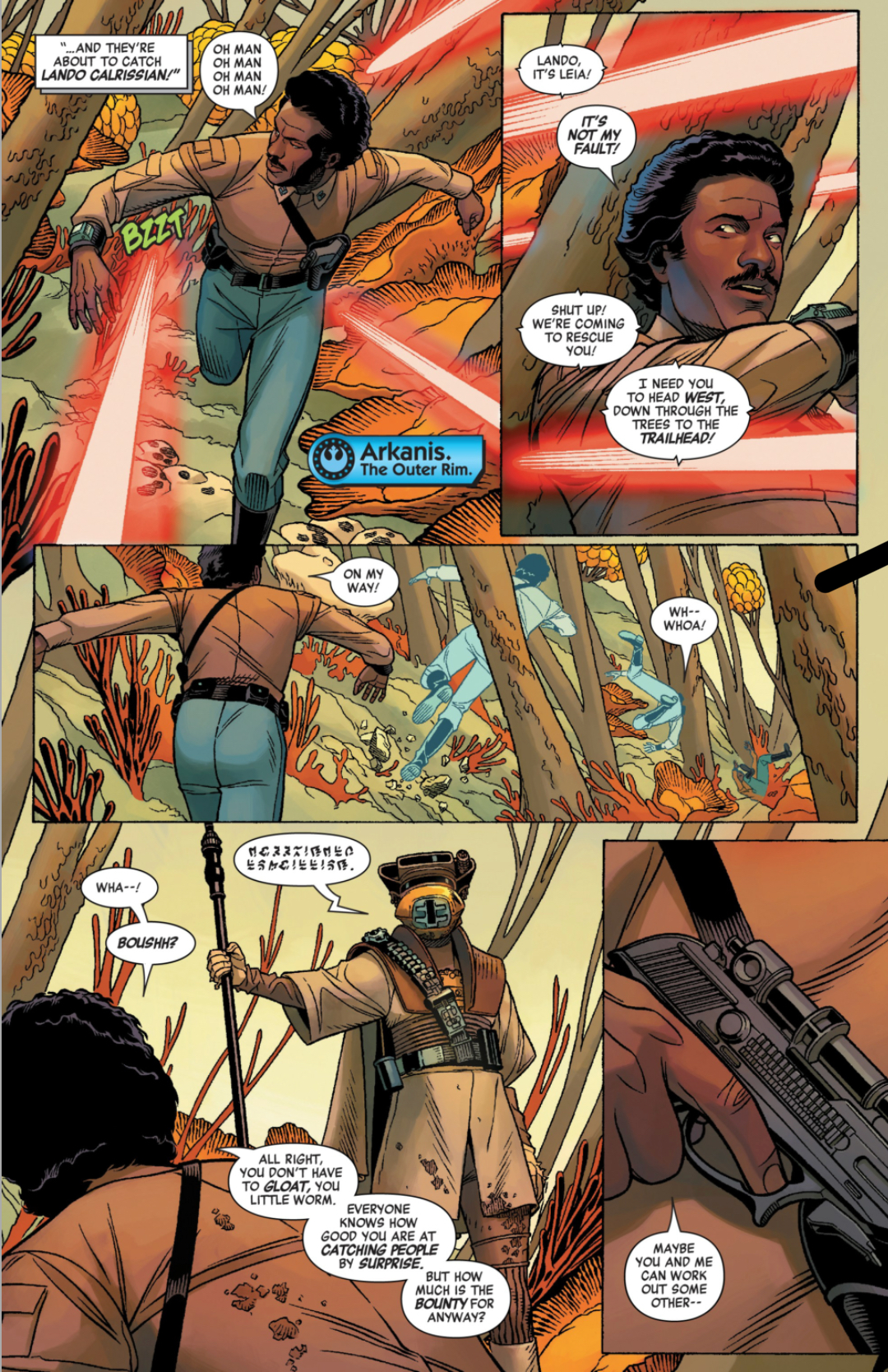 Being on the planet Arkanis is a delight with its alien planet trees and plants. All these weapons are true to Star Wars nature with different looks and details. In one panel where Lando falls down a hill, they made sure to add dirt to his clothes. The colors by Tamara Bonvillain are beautiful. One thing that comes to mind is the laser beams that come out of their blasters. They are a vibrant red. Arkins is a great color scheme of orange, light brown, and yellow. Overall, this comic has a great coloring scheme that goes with this Star Wars story.
Star Wars: Age of Rebellion – Princess Leia Will Hold You Over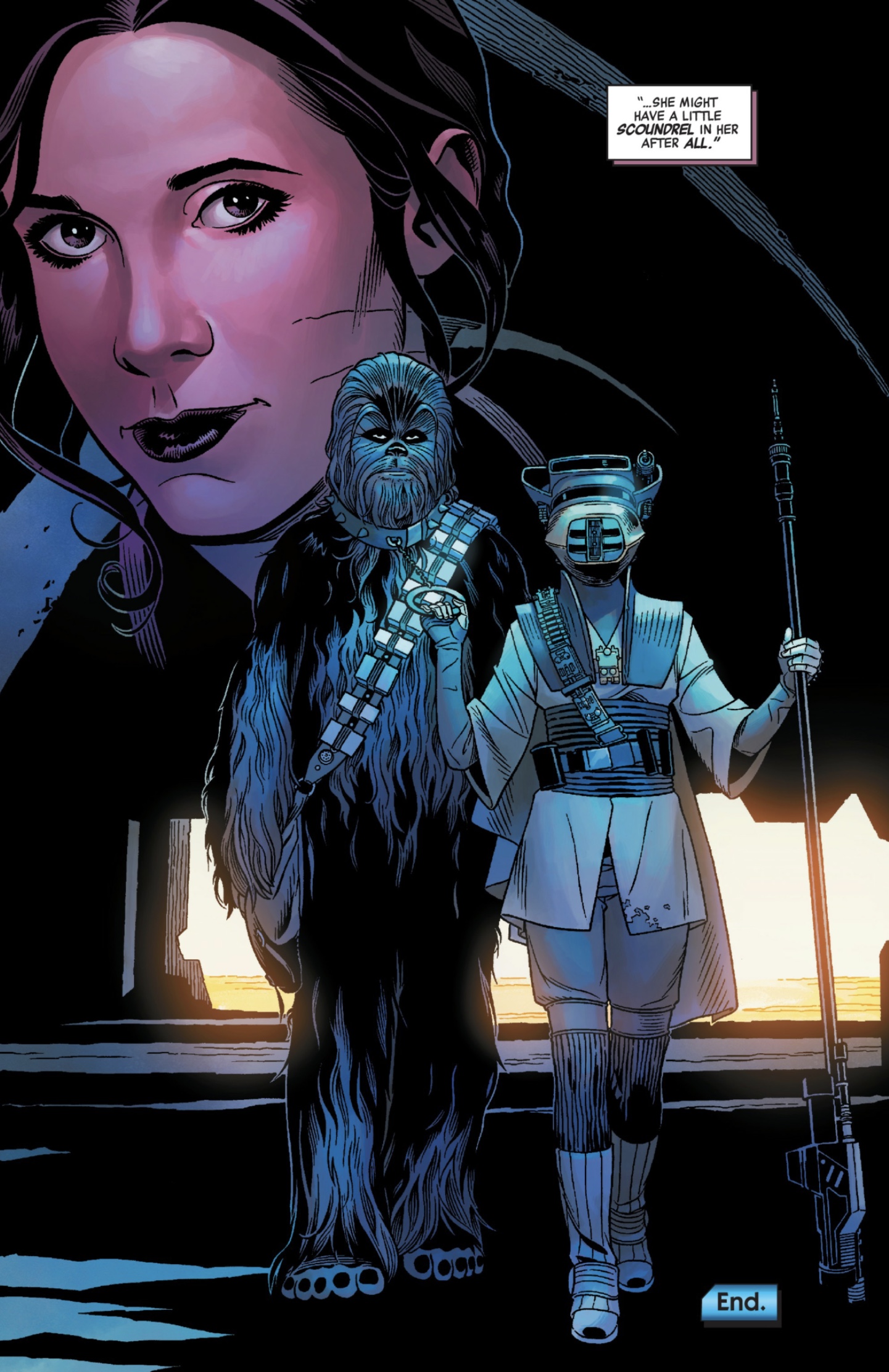 [letsreview]
In conclusion, this is an amazing Star Wars story. We over at The Daily Fandom are waiting at the edge of our seats for the new film to come out this December, but until then this comic will curb our appetite. With the sensational narrative, artwork, and coloring, this is a must-read for any Star Wars or Princess Leia fan.