Something is Killing the Children #2 by writer James Tynion IV and illustrator Werther Dell'Edera. Along with colorist Miquel Muerto, and lettering by AndWorld Design. Something is Killing the Children is published by BOOM! Studios and centers on a series of horrific crimes and missing children happening in the quiet town of Archer's Peak. The premier issue debuted last month and already has some considerable critical acclaim.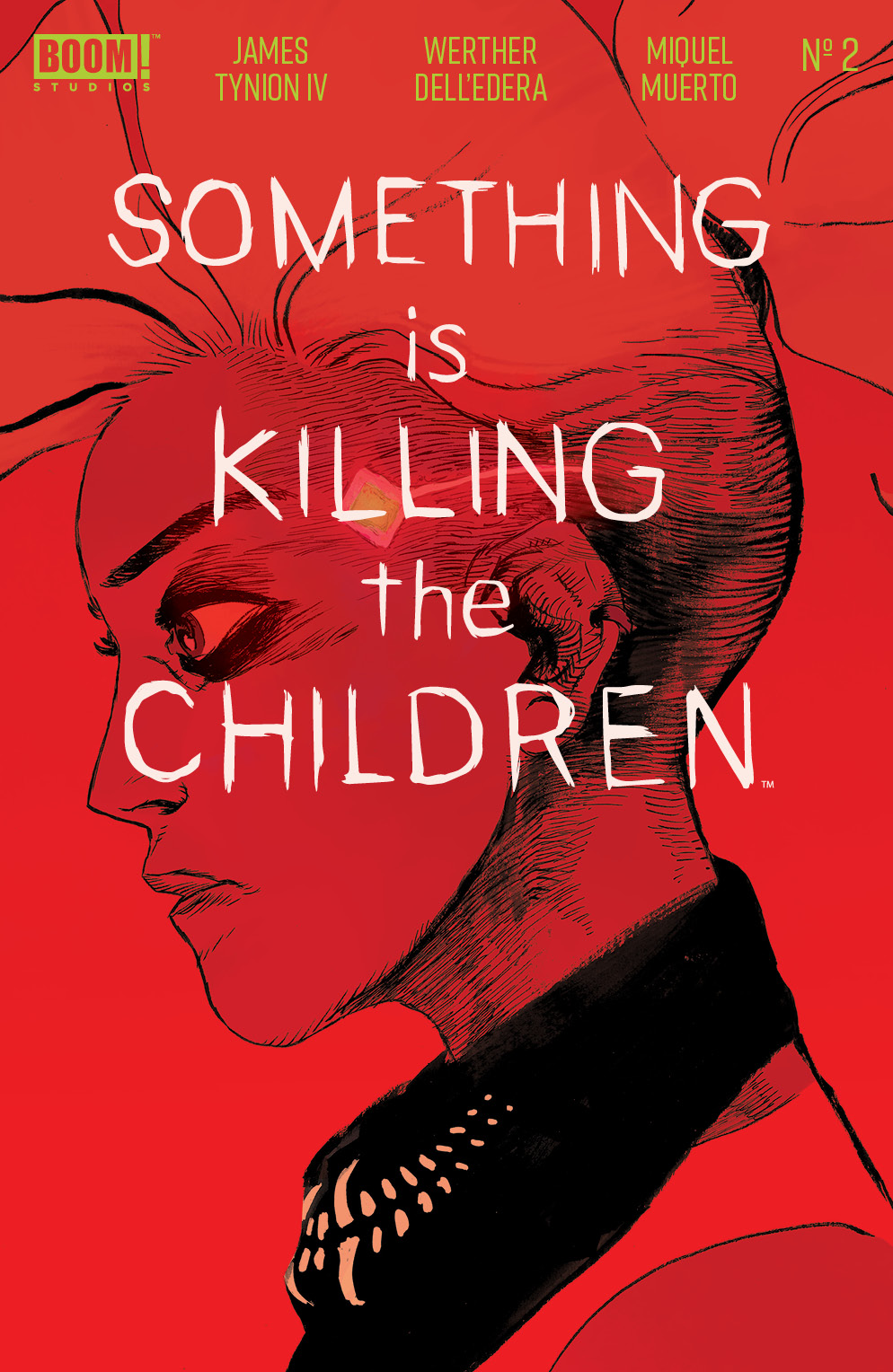 We continue to follow the young boy, James, a witness to his best friends getting killed by a monster in the woods. Along with a new girl in town, Erica Slaughter, as she makes plans to take down the monstrosity. The second issue expands the world Tynion has created, by introducing more characters and showing the impact this monster has had on the town.
It Is Almost Killing Time In Something Is Killing The Children #2
To start, one of the main characters, James, a dorky little kid with glasses (sound familiar?), follows Erica Slaughter as she begins her investigation. Erica's unrevealed past has been shown to have experience with these monsters. Since she's new to the area, her quick-to-attack personality has made her stand out in the tense town of Archer's Peak.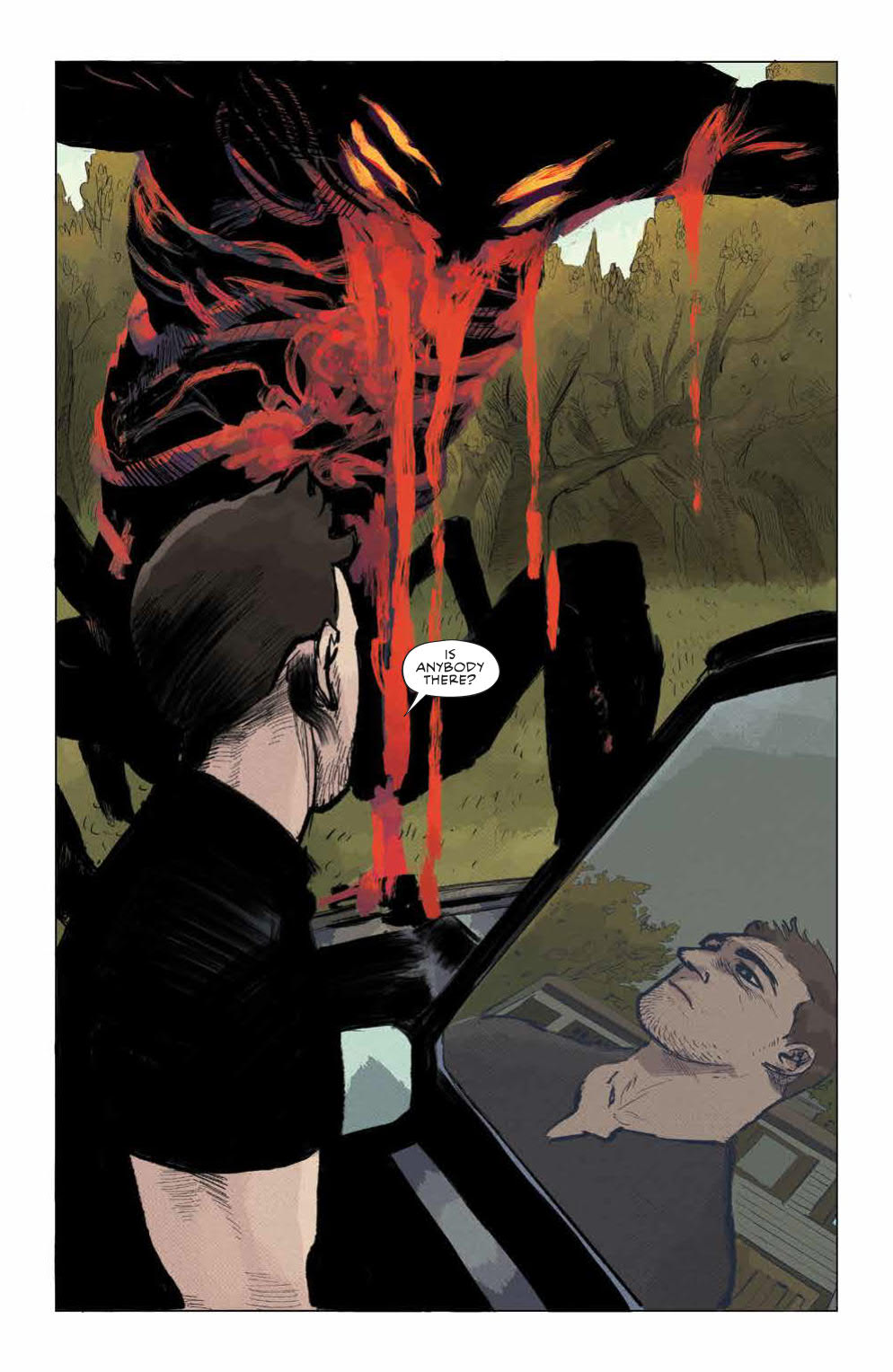 She gains the attention of not just the everyday person, but authorities as well. This leads us to a head-scratching final page. Furthermore, we get to learn a little more about other families with missing children. The issue opens up with Tommy and his mother, who are victims of the disappearances. These new characters open the door for a deeper story. It further means that there's a history to be looked at regarding the creatures and disappearances.
Creatures Don't Wait For The Night
Firstly, we don't think that James Tynion IV warrants any introduction. Acclaimed author for DC on titles like Detective Comics and the subsequent author to take on the main Batman title. So it's no wonder he's able to captivate audiences with his side projects as well. Something is Killing the Children #2 brings forth the detective side of Tynion as he gives just enough information to make connections between the characters. His paneling layout in the book has a broad range as well as the well-balanced pacing. Overall, Tynion's world crafting has won this issue over.
He is emotionally giving us an arsenal of characters in different places. In short, this story looks like it's going to be a wild ride as we continue to uncover more details. The strange cliffhanger also leaves us even more curious about Erica Slaughter and her past. In the end, the story feels like a warm-up for Tynion to take on the horrors of Gotham City.
Just When You Think You Are Safe
Secondly, the illustrations by Werther Dell'Edera are what make this issue stand out in the horror genre. Sometimes mainstream publications have artwork that's a little too… well, perfect. The artwork in Something is Killing the Children #2 is ideal for an indie title.
We don't need perfectly sculpted faces and backgrounds to make an exceptional comic. Dell'Edera's line-work enhances the fear factor because of his digital paint skills. It tones down the clarity of the images, so readers have more of a dreamy feel. This feeling becomes particularly noticeable during the creature scenes. His character's expressions give the readers a passionate understanding of the situation. When pacing a series like this, that passion is vital.
Above all, the dim color scheme used by colorist Miquel Muerto brings out Dell'Ederea's work. Something is Killing the Children #2 links together characters, the contrast of colors used for the daytime-diner, and the mysterious night moments make those darker moments even scarier. The relatively bland beige used makes us feel safe and secure in the restaurant. As we cross into the night, Muerto gives us a blend of sunset schemes with eerie blues and purples.
Overall, Killing Children
In the end, Something is Killing the Children is well worth reading. It reminds me of Wytches by James's Bat-buddy Scott Snyder and Jock. It does hold up favorably to keep readers interested in what will and can happen. Is it something to pick up monthly? If you're a suspense-horror loyal fan, then definitely. If not, the story would be excellent to take on all at once. Overall, we're eagerly awaiting the next issue that will arrive right before Halloween!