Cozy mysteries are all about the richness of detail. Authors like Agatha Christie and Elizabeth Peters linger on the eccentricity of character and humor instead of the grit and gloom found in the more traditional detective genre. This is exactly where Phryne Fisher entertains any fan willing to settle in for some fun… and a little murder or two. Adapted from the novel series by Australian author Kerry Greenwood, Miss Fisher's Murder Mysteries follows an enchanting, self-appointed " lady detective" in the late 1920's Melbourne. While Phryne does inhabit the cozy space of the mystery genre, she's not quite the nice-cuppa-and-wool-blanket type of heroine.
Much to the dismay of friend and actual detective Jack Robinson, most of Phryne's cases lead her through back alleys, jazz clubs, and even (gasp) an occasional brothel. The show's well-choreographed action sequences, gorgeous costuming, and myriad of hold-your-breath romantic moments are enough to capture any viewer's heart. However, it was the too-good-to-be-true leading lady that fans were heartbroken to see go when the show ended in 2015 after just three seasons. The following years led to many fan campaigns to revive the series for a fourth season.
The producers of the show responded in 2017 by launching a Kickstarter to bring Phryne to the big screen. So, what was it about Phryne that fans couldn't get enough of? Well, without further ado, let me introduce the cozy renegade sweeping across screens of fellow mystery lovers.
Introducing The Honorable Miss Fisher
Miss Phryne Fisher is an aristocrat who's returned to Australia after years abroad in England. Her wealth comes from an inheritance left by family members lost in World War I, where she herself served as a nurse. Phryne also had a younger sister named Jane, who disappeared when they were children and whom Phryne has never forgotten. She has seen some of the most heartbreaking things the world has to offer. Yet, instead of letting them break her, she seeks to live each day in lavish exploration. She has an impressive resume of skills that include fan dancing, piloting planes, and excellent marksmanship. She's also the best-dressed person in any room.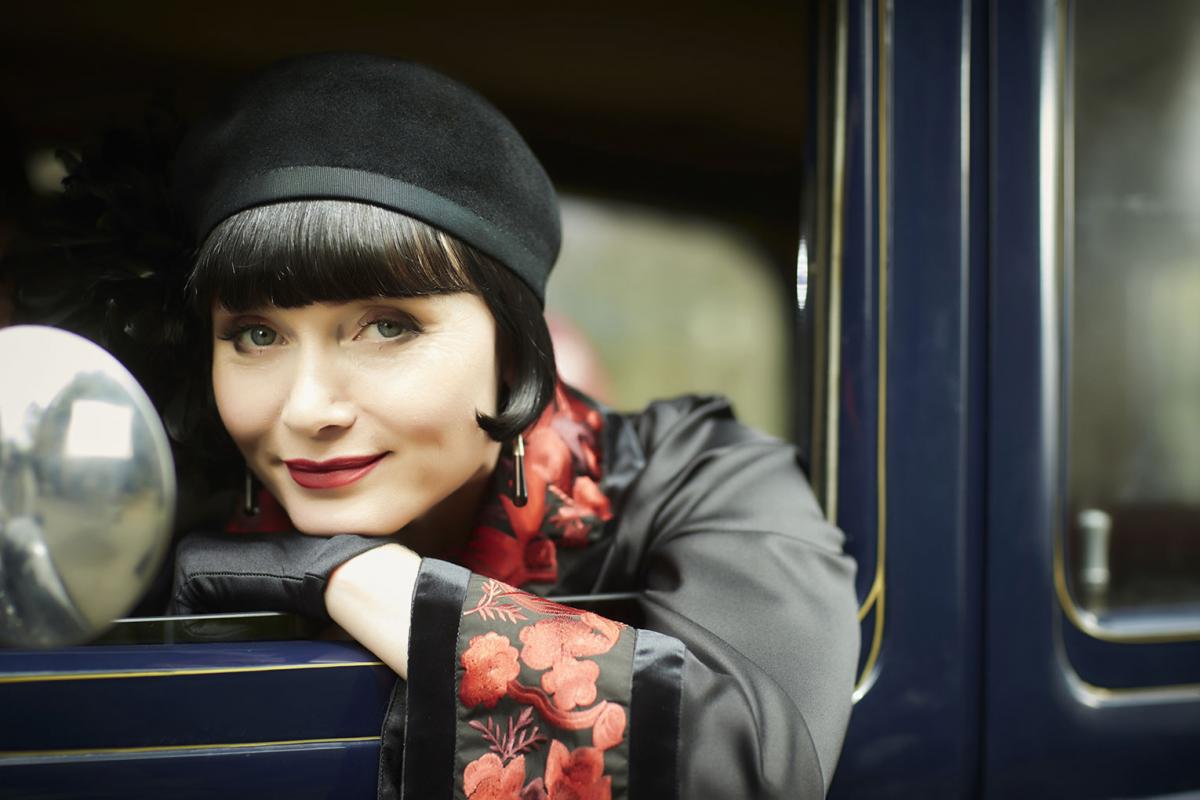 Phryne follows most tropes of other celebrated detectives like Bond and Sherlock. She enjoys a stiff drink, acts impulsively, and takes many lovers. The show could easily harp on the "unladylike" nature of these traits, or overcorrect by championing them. However, they refreshingly exist without comment. When an eyebrow gets raised at her, Phryne never apologizes for her lifestyle — of which is rarely portrayed on television, even today. She's an established woman in her 30s that is fulfilled by her life of found family, work, and adventure. She acknowledges her youthful recklessness while also being a matronly caregiver, but never spends too much time at either end of the spectrum. Phryne Fisher is the spokeswoman for self-made women.
The Moxy
Writer Evie Nagy put it best when she said:
"Period shows are a brilliant way to introduce feminism to TV, because they are set during eras that we consider far more backward on gender equality issues, so bringing those issues up in the narrative feels more natural and palatable and non-political."
It might be a solid century after the show's setting, but the discussions laced through Miss Fisher's plot remain relevant. Along with murder, the show covers a unique array of issues in every season. Episodes follow stories involving immigration, workers' rights, trafficking, reproductive rights, LGBTQIA discrimination, and war trauma.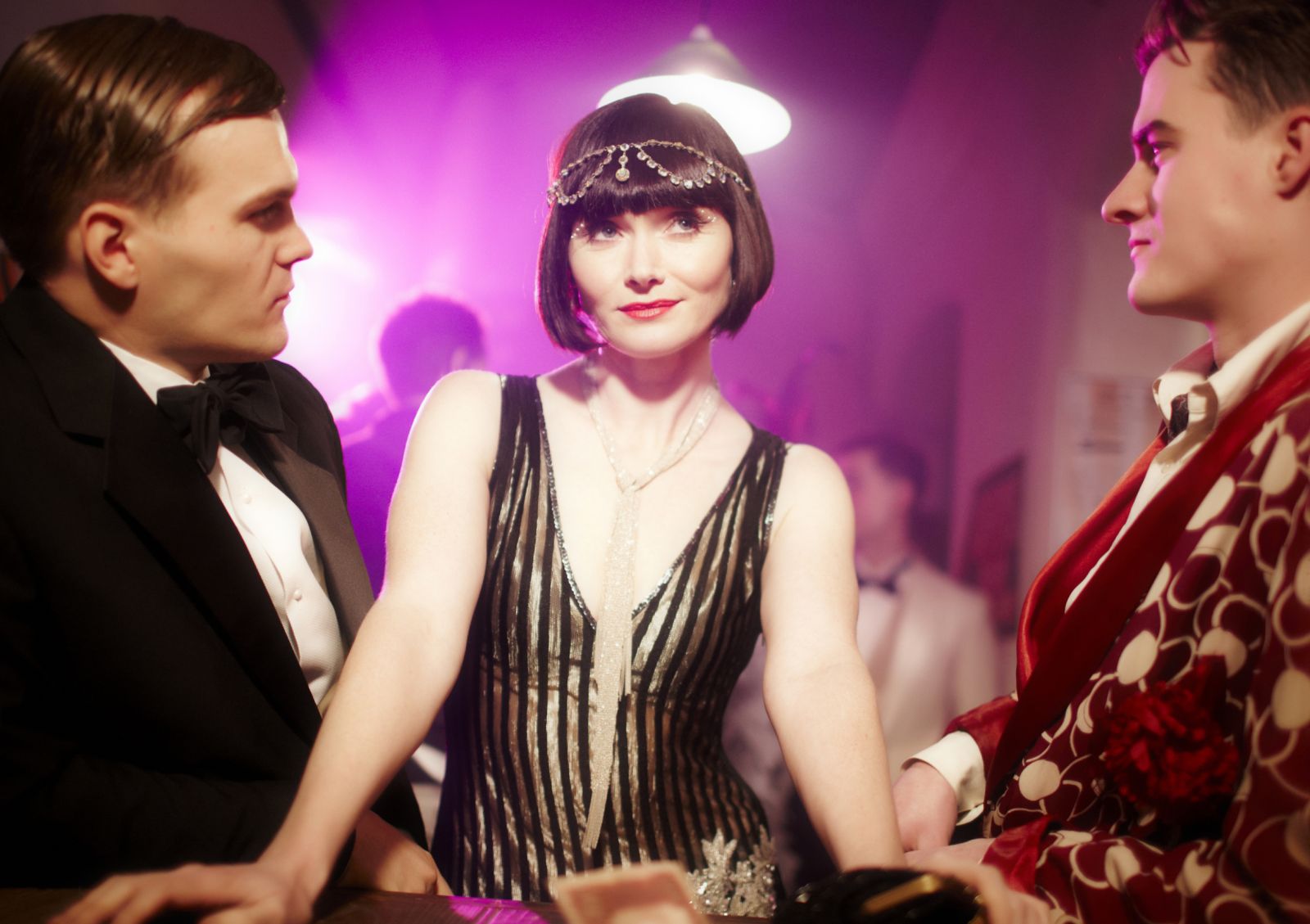 Phryne is, undeniably, a very privileged character. She's white, wealthy, and has the police wrapped around her finger. Again, this could be a thread for the show to tug on. Most detectives have a vice. For some, it's social ineptitude, an addiction, or just a nasty temper. Though Phryne does act thoughtlessly at times, she works to protect and highlight the unheard voices around her. Many times, her privilege acts as a tool. It gains her access to places others cannot go and allows her adversaries to underestimate her. This is an intelligent use of character and something that makes Phryne so unique.
Cheers, Miss Fisher
While she may not be the first lady detective to grace the screen, there's no one quite like Phryne Fisher. Having such a well-rounded protagonist seems like it would get boring, but the show handles Phryne with finesse. Her emotional control, quick thinking, and charisma only heighten our love for her. She genuinely seeks justice in a boss-babe way, and we want her in our corner.
The crowd-funded film is making its debut to limited audiences in February of 2020. I, for one, can't wait to see the sassy, savvy return of Phryne in Miss Fisher and the Crypt of Tears when it makes its North American debut on March 23rd. Sadly, the show has left Nextflix, but you can catch up with seasons one through three on Amazon Prime and AcornTV.