The summer of 2009 will be remembered as the summer I fell in love with Perfume. As one of Japan's top artists, Perfume will be releasing a new album called "Perfume The Best P Cubed" on September 18th to celebrate their "15th major debut anniversary year" (Amuse). With a futuristic sound and image, Perfume breathed life back into Japanese pop music since their debut.
Who Is Perfume?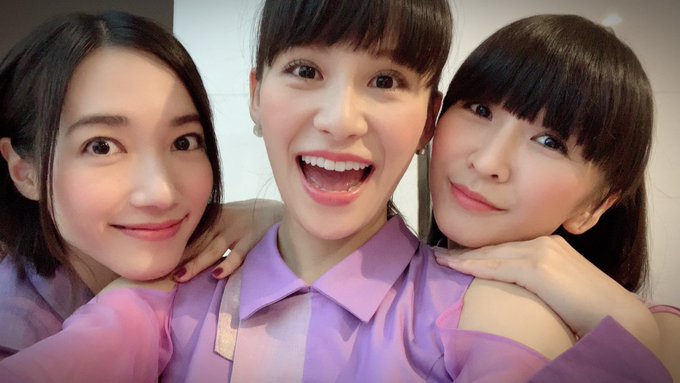 In 2000, three young girls from Hiroshima, Japan, came together to form Perfume. Their names are Nishiwaki Ayaka (A-Chan), Kashino Yuka (Kashiyuka), and Omoto Ayano (Nocchi). They shared a dream to become pop stars, like their idol, SPEED and left their hometown to move to the city of Tokyo. Three years later, they signed on to Amuse, Inc. and embarked on a tough but fulfilling journey. Despite the many years that have passed since their formation, they sky-rocketed to fame in 2007 with the release of their single, "Polyrhythm."
The instrumental person behind Perfume's success is their producer, Yasutaka Nakata. Since 2003, Yasutaka Nakata has written and produced every song for Perfume. Another important person is their choreographer, MIKIKO. With the inventive poses that MIKIKO comes up with, Perfume's choreography for each song is iconic.
How I Fell In Love With Perfume
As I mentioned earlier, the summer of 2009 is the year I came across Perfume. Back in those days, LiveJournal was still popular and there was always a community for anything. LiveJournal is a blend of what WordPress and Reddit are today; a place to publish stuff and, create a community to share in similar interests. As such, I was looking through a music blog, when the cover for Perfume's single, "Dream Fighter," caught my eye.
The light surrounding each member makes them look like angels, but it also gives off a bit of a hippy-like vibe. I decided to keep a mental bookmark to check them out next time. When "One Room Disco" came out, I gave them a chance and I fell in love.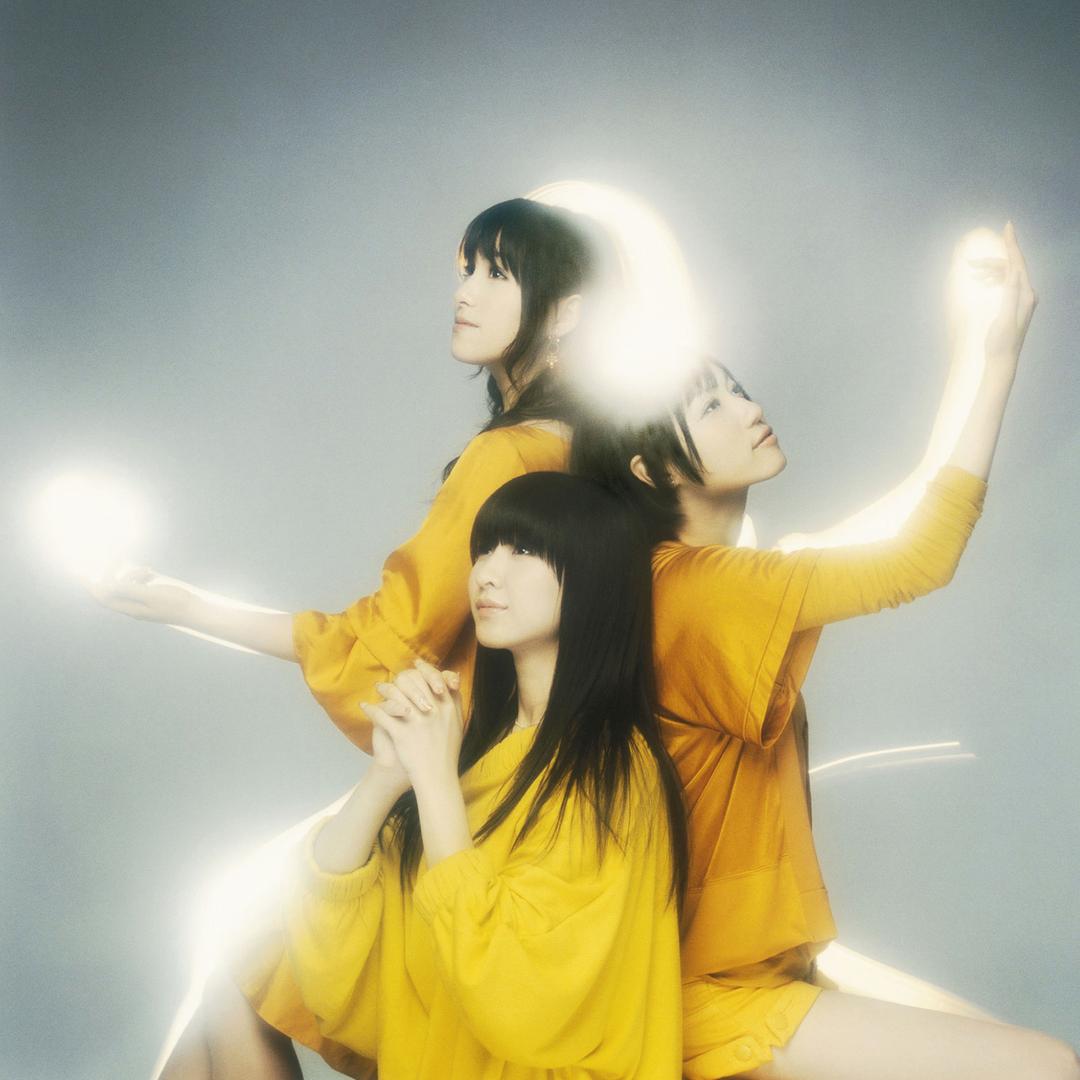 The music video for "One Room Disco" was something I had never seen before. It is colorful, inventive, and downright cute. The music was also something I was not expecting to hear. I went down a rabbit hole where I consumed every television appearance, radio show, and concert performances.
Since then, they have been a positive force in my life. Their music and personality were able to help me emotionally and mentally while growing up and continue to help me today. Thus, to celebrate their new best album release, here are ten songs showcasing how interesting and fun Perfume's music is!
10. "Point"
"Point" is one of the guilty pleasure songs off of Perfume's "Level 3" album. The lyrics are simple, but the dance is cute! This song gives off vibes of being in a magical girl anime. I feel like "Point" would fit as an opening song for the anime, Tamako Market, too.
9. "Fake It"
When "Fake It" came out as a B-side to their "Nee" single, I remember how much of a surprise it was. "Fake It" is a song you can dance alone to in your room or in a club. Seeing them and their fans having fun jumping up and down to the beats is always a joy to see! For me, I can't help but go crazy and whip my hair back and forth.
8. "One Room Disco"
"One Room Disco" is the first song I listened to. This song instantly hooked me on to Perfume and the type of music that Yasutaka Nakata produced for them. I remember my eyes gravitating towards Nocchi (the one with the short haircut). Boyish and cute, I fell hard for Nocchi. I feel that "One Room Disco" is a song that showcases the type of music Perfume regularly releases pretty well.
7. "Dream Fighter"
As I mentioned previously, the cover for "Dream Fighter" was what caught my eye. I remember thinking how cool and hippy-like the cover looked. The cover for this single stands out among the other covers Perfume has had over the years.
"Dream Fighter" is a song that is important to both Perfume and their fans around the world. Essentially, "Dream Fighter" is about fighting for a dream and keeping your head up despite the troubles you face.
"Even if the cruel reality will hit us,
We'll still be able to keep on moving, Dream Fighter"

Makro14 on Perfume-Desu
6. "Spring Of Life"
Prior to the release of "Spring Of Life," a lot of news and hype surrounded Perfume during this era. The news came out about Perfume signing on with Universal Music Japan. This enabled Perfume's discography to make it easier to access and tour globally.
The music video for "Spring Of Life" is unlike their other music videos prior to it. Through this music video, I feel that the creative team behind Perfume were able to signal a new era for the group. Sadly, "Spring Of Life" is not on Spotify but, it is available on the Apple Music Store!
5. "Fushizen Na Girl"
"Fushizen Na Girl" is translated as "unnatural girl," and the lyrics are simple: the feeling of how unnatural one feels waiting impatiently for their love's attention. I remember how long of a wait it was for the release of "Fushizen Na Girl." While the break was long, the anticipation for the song's release was amplified by the news coverage released by the press.
Short clips from news sites and album covers showed a more mature side of Perfume. Other music videos before this one are more vibrant and cutesy. "Fushizen Na Girl" is mature; sleek and wearing red dresses, they are able to show that their music is starting to evolve.
4. "Seventh Heaven"
A b-side song from their "Polyrhythm" single, "Seventh Heaven" is the opposite of the title track. The song is a bit slower and at times, it sounds sad to me. I watched a video of Perfume's performance of "Seventh Heaven" during their Disco! Disco! Disco! concert and I remember how bright they shined in their blue sequin dresses on the stage.
I may not have been there but Perfume looked magical.
3. "Macaroni"
When I first heard "Macaroni," I played it on repeat for a few days. When I get into a certain mood, I often listen to this song to comfort me. "Macaroni" is a hidden gem in Perfume's 20008 album, "GAME." The song sounds comforting and you can even listen to it as you try to fall asleep at night.
The music video is one of my top five favorite music videos as well. Here, each member of the group shines in their own individual moments. If I could give an Oscar award to any of Perfume's music videos, it would be for "Macaroni."
2. "1mm"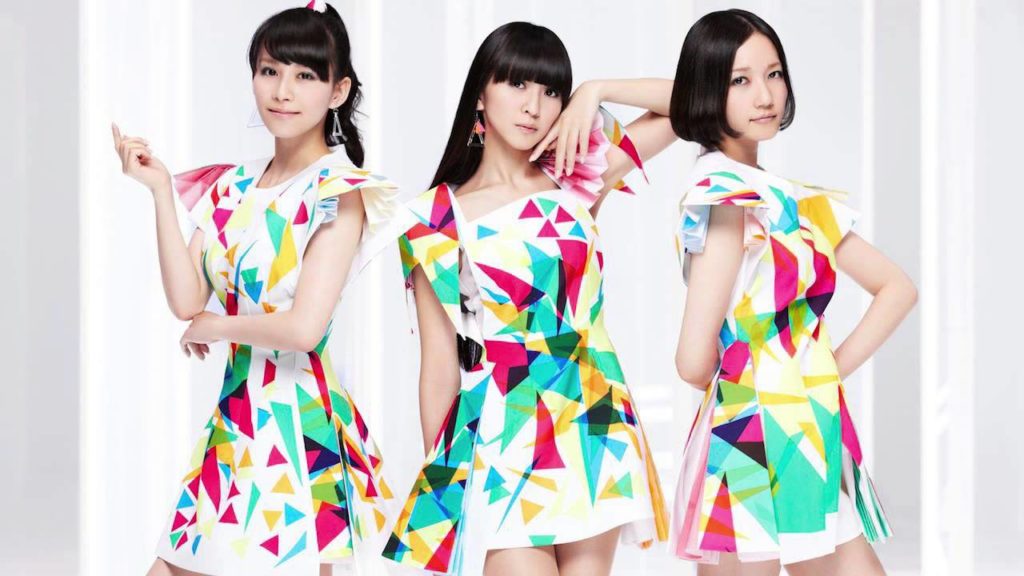 Words cannot describe how much I love the song, "1mm." it is also my number one song from their album, "LEVEL 3." "1mm" is a song with a funky and mature vibe. In the music video, the lyrics appear on multiple window screens. The graphics featured in the video are seamlessly fluid and simple, yet eye-catching. With sensual beats, everything about the song and the music video itself is a wonder to behold.
1. "Spice"
"Spice" is a song where I feel like I've fallen into a dream. The song sounds magical and has this dream-like quality to it. I chose not to show the music video but rather, their performance for "Spice" instead. "Spice" is a song that suits my personal taste and I feel, the most beautiful song Yasutaka Nakata has produced for the group.
The mesmerizing choreography is just as beautiful as the song itself. While the movements seem simple, MIKIKO created a dance where you can't help but keep your eyes glued to Perfume. Perfume's performance for "Spice" is smooth and effortlessly beautiful. You can even hear the fans react to the performance at the end!
Perfume's Impact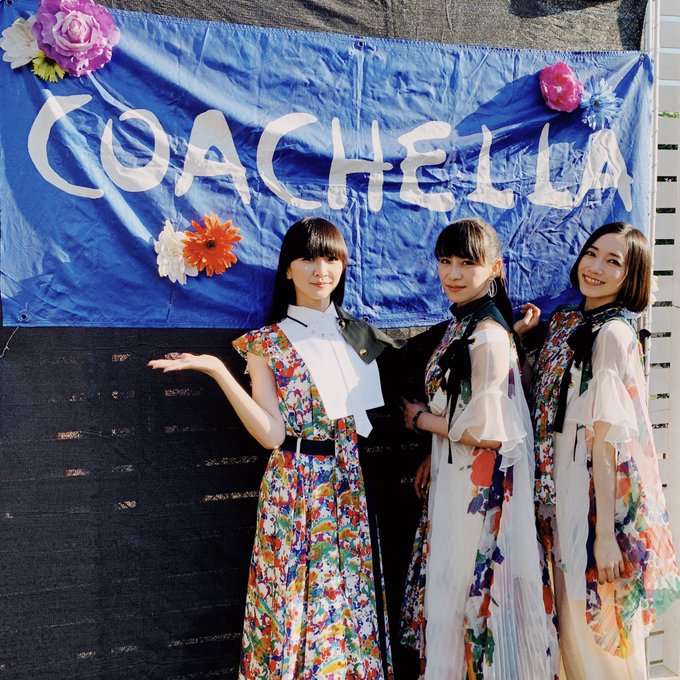 Back in high school, they were a refuge for me. Initially, I was hooked by the quality of Perfume's music. Later on, I came to know more about Perfume's journey to success and admire their strength to persevere during hardships.
I became a fan of them during the "Triangle" album era and since joining the fandom, I was able to witness the growth of the group. From their simple dream of becoming like their idol, SPEED, to performing on an international stage at Coachella, Perfume's name continues to spread globally.
There is no denying to how successful they have become since their debut in the Japanese music industry. In January, it was announced that they would be the first Japanese artist to perform at Coachella in April of this year. The creative team behind Perfume (MIKIKO and Rhizomatiks) are responsible for the innovative ending ceremony at the Rio Olympics in 2016 (starts at 1:48:18).
There are a few speculations and on my part, hope, that they will perform at the 2020 Olympics in Japan. Even if that does not happen, seeing how far they have come from their humble beginnings brings me to happy tears. Perfume is a group that, through their music, is able to bring feelings of joy and comfort to others.