Presenting OTP Tuesday! Each Tuesday, I will introduce you to a new One True Pairing! Tune in each week to find out which fictional couple you need to agonize/squee over next. This week, OTP Tuesday and Bae Watch have been taken over by the fabulous @ilamagdeleine. For June, we want to share some love for queer content out there, so this week's OTP is Kadena!
What Is Kadena?
Kadena is the ship name for Kat Edison and Adena El-Amin from The Bold Watch. The show follows three women working for a fictional magazine in New York City.
Kat Edison Of The Bold Type
Kat Edison is one of the three main characters on The Bold Type, along with Jane Sloan and Sutton Brady. The three work at Scarlet, a high-powered fashion magazine in New York City. Kat is head of social media at the magazine after working as an assistant for two years. In the pilot episode, Kat learns that a photographer has stopped the magazine from publishing her photos. As she convinces her otherwise, she develops feelings for the photographer Adena El-Amin. This is confusing for her because she believes she is straight.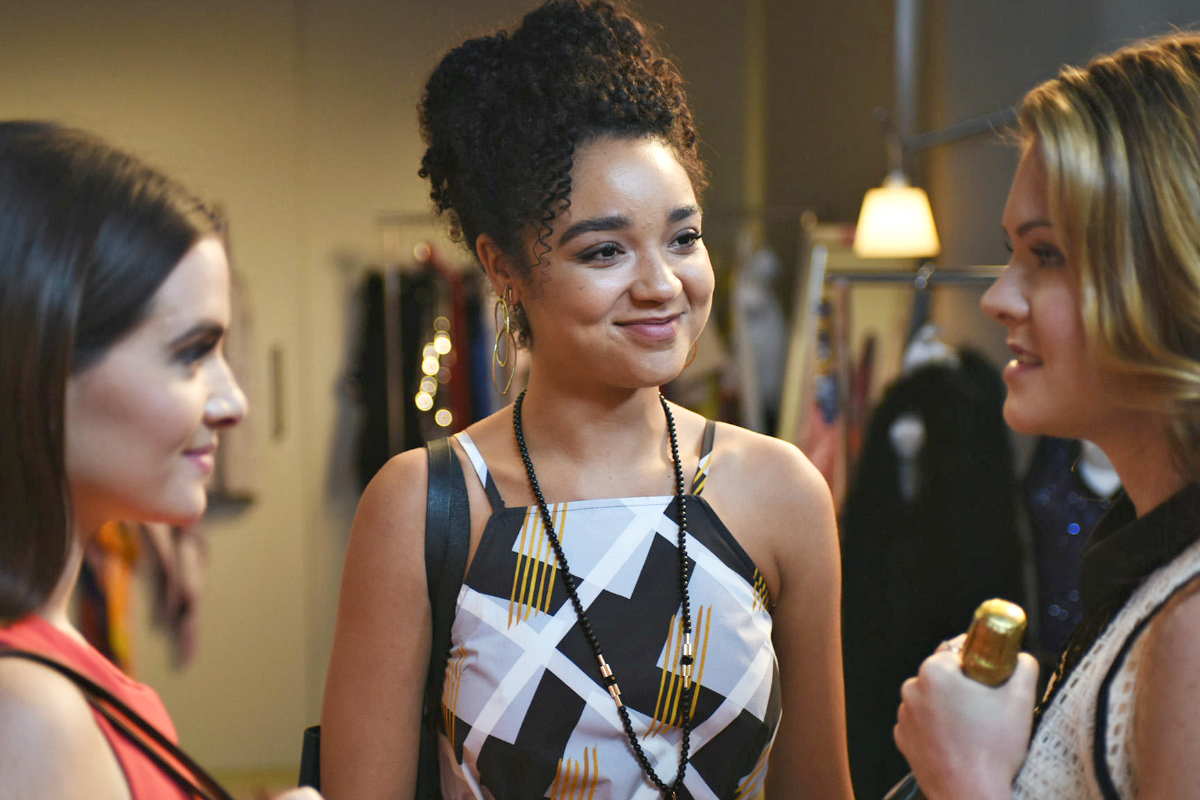 The rest of the season follows her impulsive decisions both at work and in her personal life. This includes a developing relationship with Adena, who she travels to be beside in the season finale. After her development in Season 1, Kat continues to explore her sexuality and her professional life. Kat dates Adena for the entire season but enters into an open relationship briefly as she explores her sexuality. This ends when she realizes that she only wants to be with Adena. After it was revealed that Adena hasn't been working since they started dating and she didn't show up at an important party, Kat puts it together.
At work during the season, Kat learns the right way to partner with a company. She developed as a manager, hiring someone who did not have a college degree despite the board's disapproval. Her race is additionally discussed, with workforce bias and how she sees herself.
Adena El-Amin Of The Bold Type
In the first season, Adena is introduced as a photographer who has a successful project featuring women empowerment. She has removed her photos from being shown in Scarlet, which Kat seeks to rectify. The two quickly become attracted to each other. However, Adena is already in a relationship and likewise has issues with her visa status. In the pilot episode, she is detained for attempting to sneak vibrators in her luggage. Towards the end, she is deported and begins to travel the world. In the season finale, Kat joins her as they begin a relationship.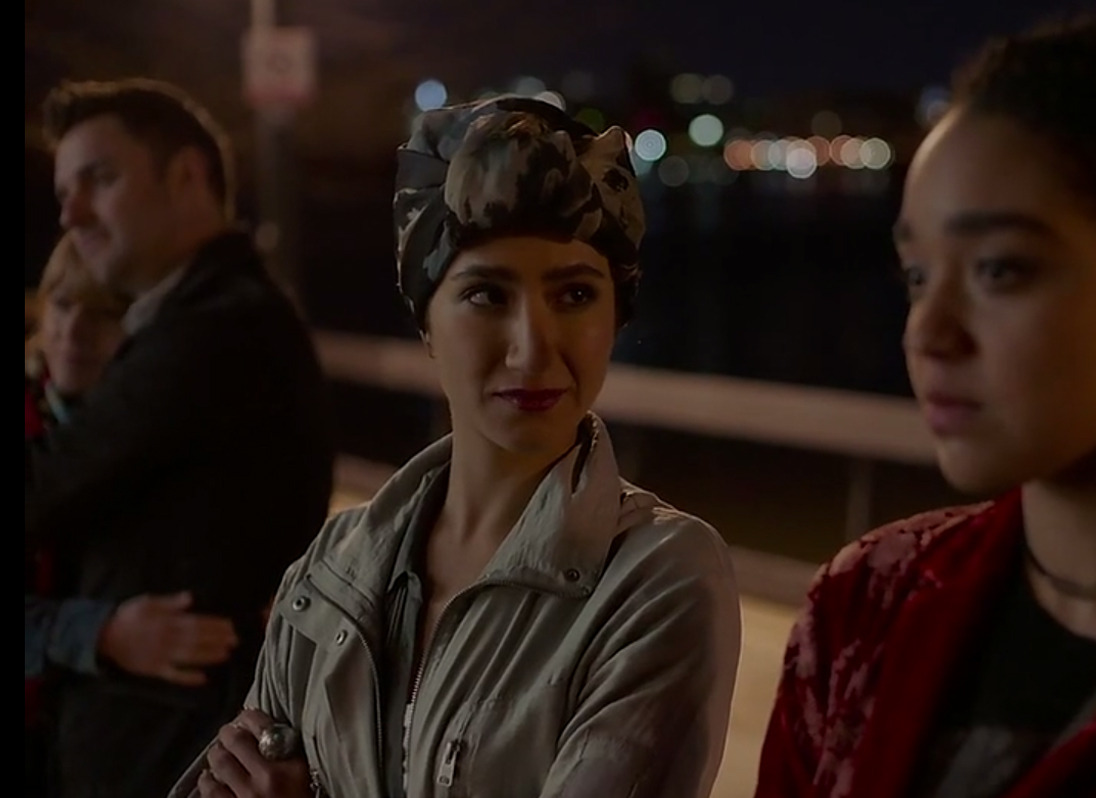 Adena will be able to return next season, joining Kat as she returns to her job at Scarlet. She continues to work as a photographer, teaming up with Sutton in one episode for a Scarlet photoshoot. However, most of her storylines center around her romantic relationship with Kat. In the middle of the season, they tell each other that they love each other. However, cracks begin to appear when they enter an open relationship and Adena admits she hasn't been working while together with Kat. The season finale leaves their relationship in an ambiguous state.
Kadena: To Be Canon Or Not-Canon?
Yes… and no.
At the beginning of the show, Kat believed that she was straight. Adena was attracted to her but in a relationship with a woman named Coco. As the first season progressed, Kadena started to rise, but not without many obstacles. Adena found herself facing deportation, while Kat struggled to spend all the time she could with her. Coco and Adena also broke up. At the end of the season, Kat boarded a plane to go find Adena. Our slow burn cuties were finally canon.
Season 2 "Kadena"
In Season 2, Kadena are often up and down. The series premiere shows they have entered a relationship, and that Adena is coming back to New York. However, Adena also gets mad at Kat because she is very vocal about their rather new relationship. The fight is soon solved, and in a later episode, they admit that they loved each other. Everything seems to be fine with our very cutesy pair. However, when Kat has a wet dream about one of Adena's friends, things start to change. Since they don't want to break up, they begin an open relationship.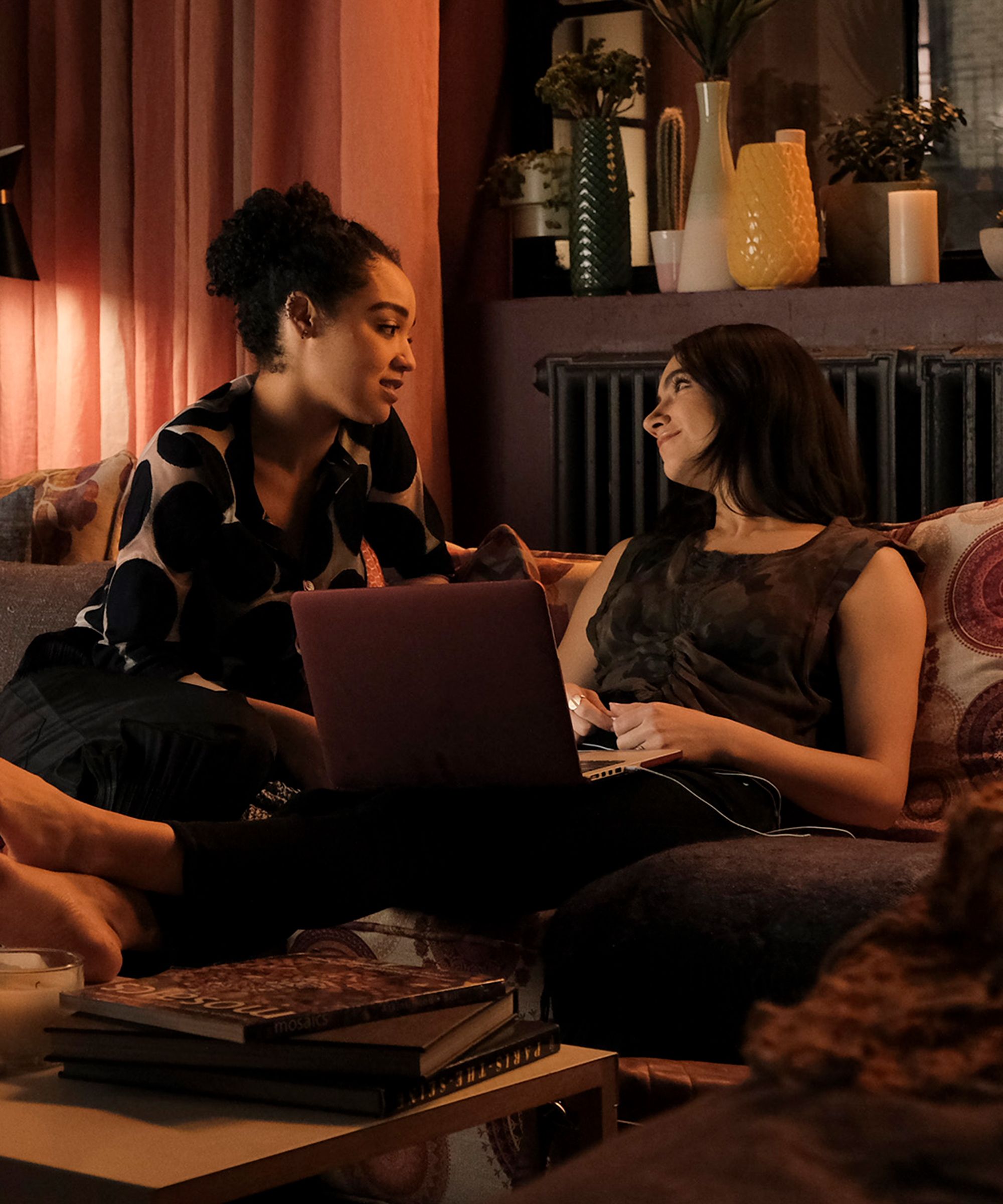 Kat ends this when she realizes she just wants to be with Adena. However, Adena has not been producing work since she started seeing Kat. After this, she does not show up for a fancy party Kat puts on for Scarlet in Paris. It's not looking good for our current non-canon OTP.
Kadena: Together But Apart
In Season 3, Kadena have officially broken up. While volunteering for her local councilwoman, Kat met Tia, her campaign manager. Tia becomes her new love interest, while Kat begins to explore more of her personal life outside of Adena. She runs for a council position herself, and it has been revealed in the past that she has had an abortion. She and Tia grow closer and begin seeing each other until Adena returns in the last several episodes.
When Kat loses, Tia gives her space to figure things out, leading Kat and Adena to sleep together. The season finale leaves Kat choosing herself, not with Adena or Tia. Nonetheless, Adena is now Scarlet's new in-house photographer, surely leading to some awkward tension next season.
Why Are Kadena OTP?
The Bold Type is a highly enjoyable show, depicting life working in an industry well. Kat and Adena are both women of color, which is a rarity on TV. All of their hardships and development are realistic and make it more satisfying when they're together. From the moment that we first see Kadena, the viewer can tell that there is a spark there.
Relationships are difficult, but these two come naturally. Even with the hardships that they go through, we know that at the end of the day they'll choose each other. The canon will always be Kat and Adena, even when they're with other people or if one is deported or something happens. I can't wait to see what happens next season with these two. It's sure to make me feel soft.