The newly released My Hero Academia: Heroes: Rising smashed its way through the box office by grossing a total of 5.2 million. Heroes: Rising was released in both English dub and with English subtitles on February 26th, 2020. Showing in almost 1,275 theaters across North America, Heroes: Rising quickly rose on the box office list. Many fans have such an intense love for My Hero Academia, and even cosplayed in theaters! Here's why this movie had such a plus ultra impact on fans across North America.
The Story Of How I Became The Number One Hero:
The premise for this film is that class 1A is assigned to help assist people on Nabu island. While stationed on the island, the students must act like pro-heroes and help those in need. The deeds they are tasked with are small and simple. However, trouble arises when one of the children on the island is targeted by a villain named Nine who is trying to steal the boys' quirk.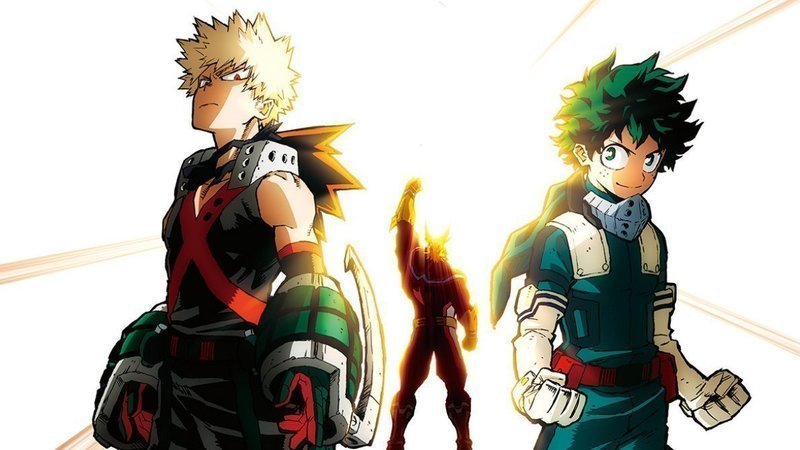 So it is up to our favorite heroes to protect everyone on the island and stop the villain Nine. Of course, it proves to be challenging since they are just heroes in training on an island without any of the adults' help.
The Quirky Cast
My Hero Academia: Heroes: Rising is great for fans of the anime and manga because it showcases class 1A's capabilities. Many side characters are given their moments to shine in the film. Characters such as Shoji, Tokoyami, and Mina are given amazing heroic moments. This lets viewers get to see each of their favorite U.A. students do some amazing hero work.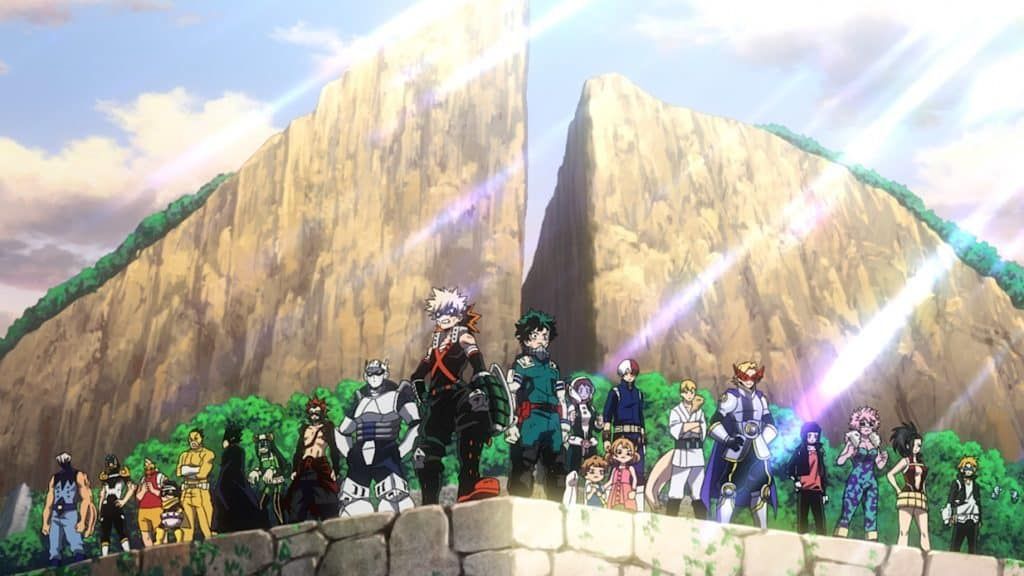 Plus, many character interactions give viewers more insight into the students' relationships with one another and how well they work together. If you're hesitant to watch this movie since you believe that it is pointless due to it not being "canon," I personally suggest watching this movie solely to see the students being their lovable selves.
Manga Influences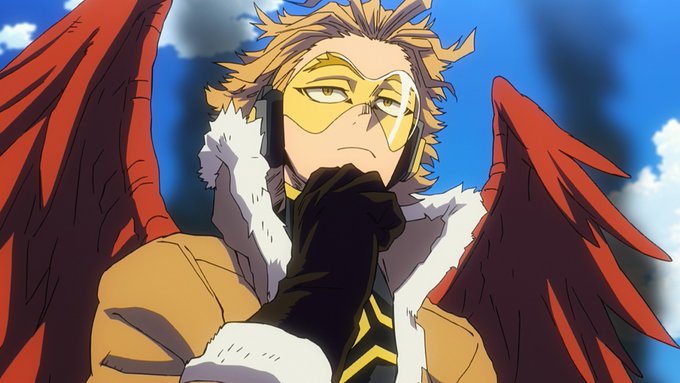 Kohei Horikoshi, the author, and creator of My Hero Academia worked very closely on the writing of this movie. Director Nagasaki Kenji made a small comment on the film which is the outline for how Horikoshi envisioned ending the manga:
"When we discussed the ending elements of the story, we asked Horikoshi-sensei, "Isn't this element what you had originally planned to use in the manga?" However, Horikoshi-sensei gave us the green light to use it. In fact, he probably wanted us to use it and gave us his support. From that, we were able to carry out the story and decide on various elements. Besides, Horikoshi-sensei told us, "I'll create an even better ending anyway, so it's all good!" For us to use one of his premeditated ideas before he uses it himself – it really motivated me. He's such a cool mangaka!"

Nagasaki Kenji
This made anime fans a bit worried that this movie contains spoilers for events that haven't happened in the anime. It is true that the time period for this film is ahead of the anime. However, anime-only fans will not be confused when watching. For example, Hawks who have only been introduced in the manga make an appearance.
Meanwhile, the Hawks are not given any exposition on who he really is. He helps move the story along in the film by helping viewers understand the conflicts happening in the story.
The Explosive Action
One of the most breathtaking parts of Heroes: Rising are the action sequences within it. The whole theater was on the edge of their seats as each fight took place. The spectacular animation provided by Studio Bones within the film makes each fight even more heart-racing.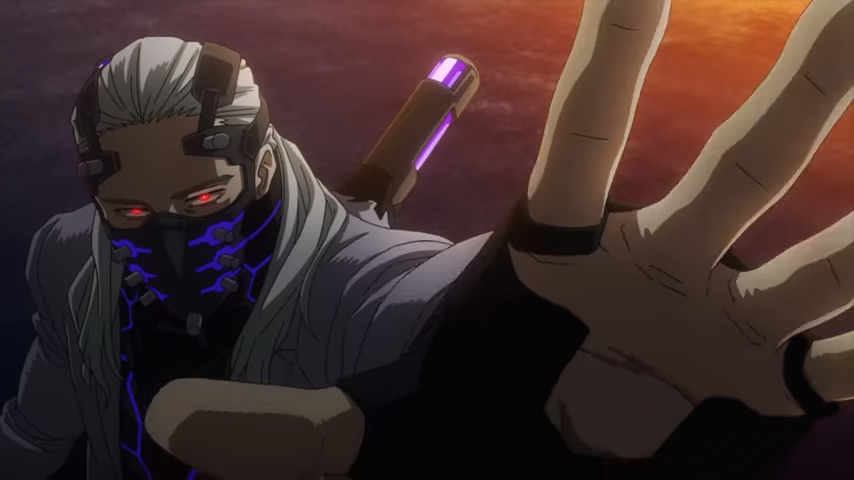 Bones' use of colorful 2D animation allows for such high-intensity action sequences to easily translate to screen. My Hero Academia: Heroes: Rising also had an opportunity to use 4DX theater technology. Certain select theaters showed the film in 4DX which added wind, lighting and even some water effects that put viewers right into the film. I highly recommend trying to see a film by impacting battle scenes like Heroes: Rising in a 4DX theater!
The "Odd" Future For My Hero Academia
In 2018, Legendary Entertainment, the same studio that produced Detective Pikachu, announced they would produce an American live-action adaptation of the film. This live-action adaptation might come to fruition sooner than we think since Hollywood will want to ride the coattails of the current popularity of My Hero Academia.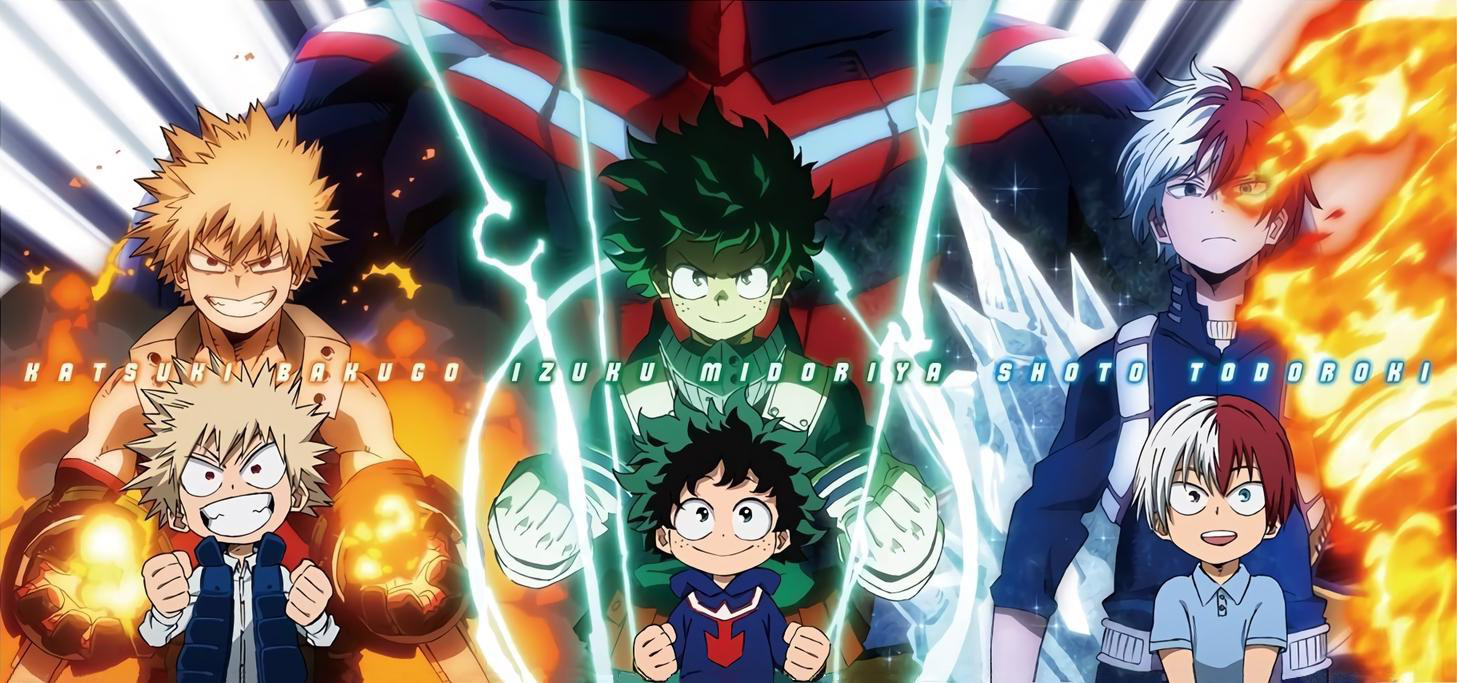 If you have not yet fallen into the My Hero Academia fandom, I say give it a try. There are many interesting character relationships that are captivating. Heroes: Rising is no exception in showcasing that either.
What Did We Think Of My Hero Academia: Heroes: Rising?
If you're a big My Hero Academia fan, do yourself a favor and watch this film. The soundtrack, visuals, and characters are worth it. I recommend you try and see it before it leaves theaters. Hearing other people's reactions in the theater makes it that much more enjoyable.
DOES THIS FILM GO BEYOND PLUS ULTRA?
PROS
ACTION SQUENCES
MUSIC
HUMOR
ANIMATION
CHARACTER GROWTH
CONS
CONCLUSION WAS A BIT CONFUSING
A LITTLE TOO FAST OF PACING
NEW CHARACTERS NEEDED MORE BACKGROUND INFO