Melissa Vivianne Jefferson, known by many as Lizzo, is an American singer, rapper, songwriter and flutist. 2019 has brought Lizzo immense success, with her singles "Good as Hell," "Truth Hurts," and "Tempo" topping the Billboard charts. Her album, "Cuz I Love You," also topped off at #6 on the Billboard charts. But where did Lizzo come from? How did this body-positive, strong woman get to where she is today? It wasn't easy for her, but Lizzo defied all odds to get to where she is today. And here's how she did it.
Lizzo & Her Early Life
Lizzo was born Melissa Vivianne Jefferson on April 27th, 1988 in Detroit, Michigan. When she was just ten years old, her family all moved out to Houston, Texas. Her family were very religious Pentecostals and loved music, so Lizzo grew up listening to gospel music, which she enjoyed. She also loved the flute and played it from a very young age; she was also in her high school band.
At the age of 14, she began rapping and formed The Cornrow Clique with her friends, they would perform at some local events. After graduating high school, Lizzo attended the University of Houston where she studied classical flute performance. Unfortunately, Lizzo was not able to complete her degree at the University of Houston. She dropped out for several reasons that would later define her music and her eventual success. Lizzo felt that her studies interfered greatly with her desire to break into the music industry.
"I left college. I basically had to choose between flute or this other lifestyle that I was chasing, where I was up super-late with my friends, goin' to parties, tryin' to rap at shows, and then waking up early, gettin' to the band hall, rehearsing, being on the field, taking math class, which was torture."

Lizzo; CBS News
Lizzo & Her Struggle To Hold On
When times got tough financially for the Jefferson family, Lizzo's mother and ailing father had to move out of Houston. This left Lizzo homeless, and she lived out of her car while continuing to pursue her dream of breaking into the music industry.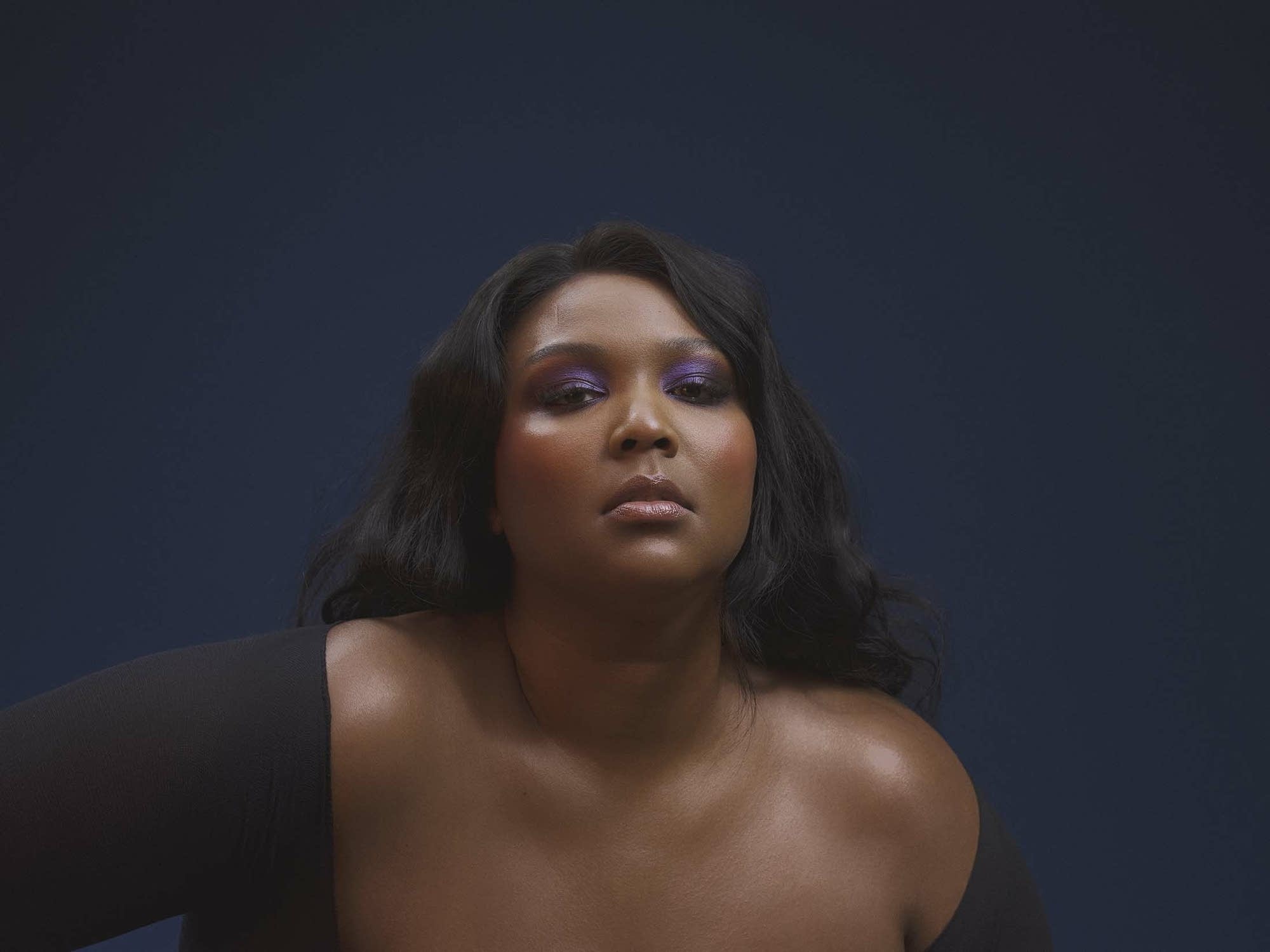 Her father passed away when she was just 21, which resulted in Lizzo wanting to quit her dream.
"I think I just kind of froze. I left music. And I left flute, which was the most embarrassing, most shameful thing that I feel like I could have ever done," she shared. 'Cause flute was my whole life. And I kind of just disappeared… when I gave up on flute and when I stopped talking to my friends, I feel like, that life just vanished."

Lizzo, CBS News
A New Start
But after months of soul searching, Lizzo picked herself back up and auditioned for a band she found on Craigslist. Remembering her love of singing, she was able to gain her self-confidence back. She also began incorporating the flute into her music, and her first song was a tribute to her late father.
"I played the flute in honor and tribute to him. And people went crazy…. And it made me feel close to him."

Lizzo; CBS News
She credits her father for the reason she stuck with the flute, as well as continuing to pursue her dreams when times got tough. Despite her ambivalence to continuing with the flute, he told her that "the flute was the way." It helped Lizzo to be unashamed of who she is, and to fall in love with herself. In 2011, Lizzo moved to Minneapolis. After moving there, she formed the all-female group The Chalice. In 2012, the group released their debut album titled "We Are The Chalice." Without a record label, the album only became a local success, and the group performed at clubs and bars around the area.
Making Herself Known
Lizzo combined her roots in rap, gospel soul and classical flute, which made her incredibly unique. This gained her a lot of attention. Soon, she was in touch with musicians Lazerbreak and Ryan Olson, who together created Lizzo's debut studio album, "Lizzobangers." The album, which featured 14 original songs, was released in 2013 under their label called Totally Gross National Product.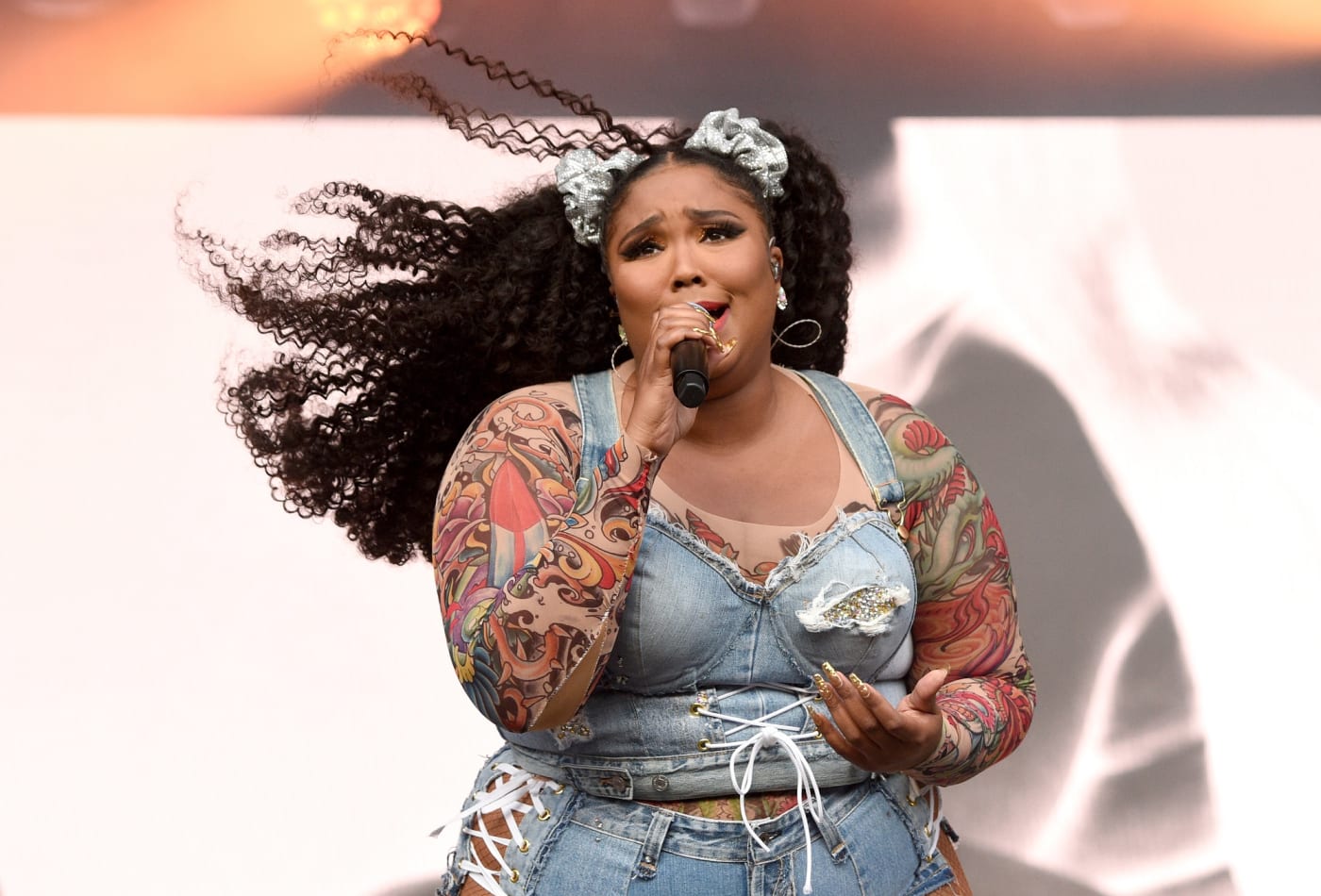 This album gained a lot more nation-wide attention. High-profile publications such as The Guardian praised the rapper's album. Her music videos also got a high number of views on Youtube. In the fall of 2013, she toured both the United States and the United Kingdom in an effort to promote her new album. She won the "City Pages Picked to Click Award" for "Best New Twin Cities Artist." She was also listed as one of the artists to look forward to in 2014 by Time magazine.
The Turning Point
This attention really jump-started her career, as she began collaborating with other famous musicians. She worked with Prince and was even featured in three songs on his "Plectrumelectrum" album. After the success of her first album and tour, Lizzo began working on her second album. She worked with music producer Lazerbeak to create "Big Grrrl Small World", which featured 12 songs and was another huge success. A lot of the songs on the album talked about her struggles being a black and overweight woman in the music industry and the stigma behind it.
Her album proved to be very relatable to listeners. Lizzo then signed with major record company Atlantic Records and released her EP "Coconut Oil" in 2016. Rolling Stones magazines placed the album at #14 on their "20 Best Pop Albums of 2016" list. Despite this, the EP was not as successful as her other two albums.
2019 – The Year Of Lizzo
In April of 2029, Lizzo released her third album, "Cuz I Love You," which was her first album since being signed by Atlantic Records. The album was a huge success both nationally and internationally. It hit #6 on the "Billboard 200" chart.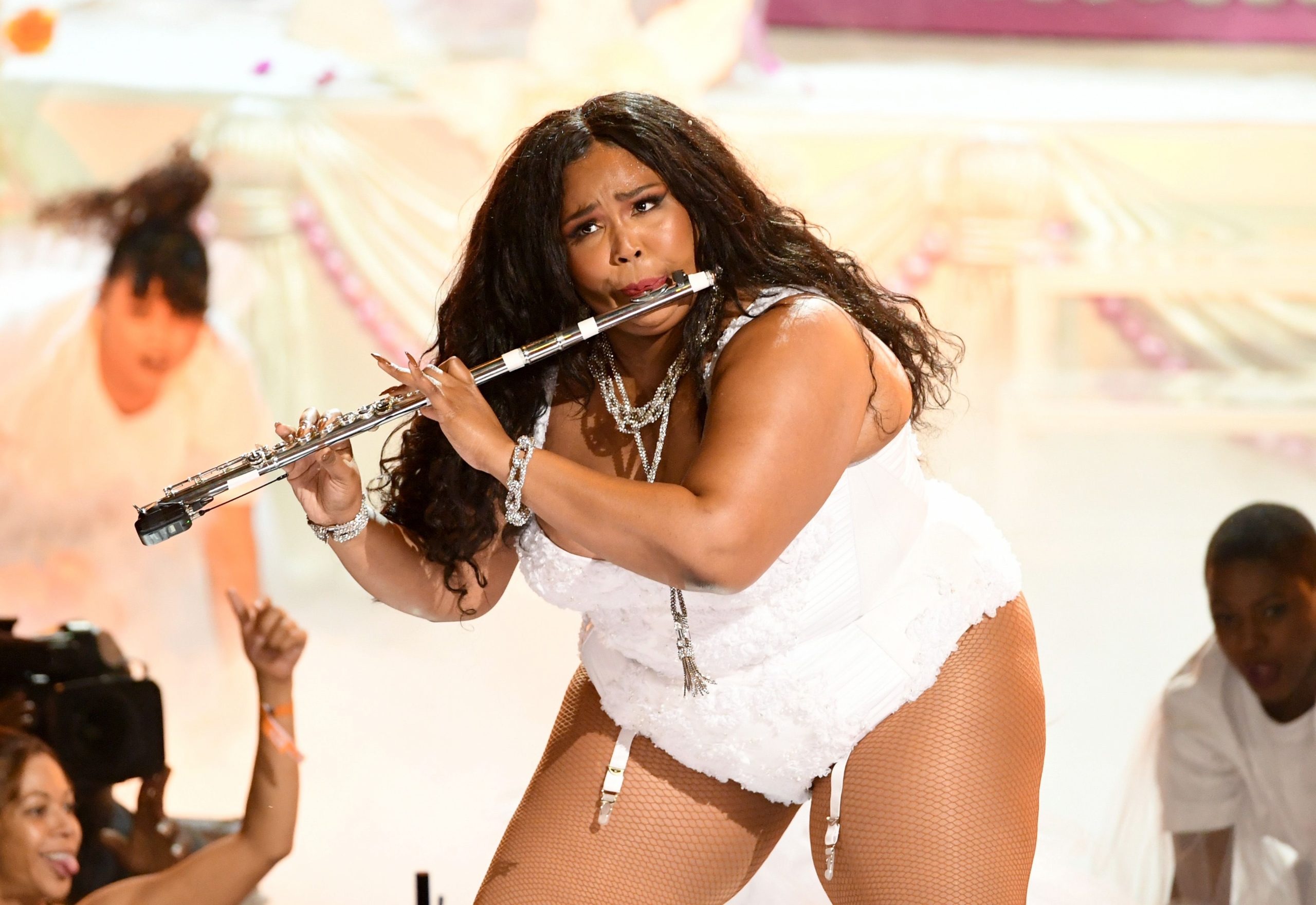 Her hit single "Truth Hurts," which coined the iconic phrase, "I just took a DNA test, turns out I'm 100% that bitch", went seven non-consecutive weeks at the top of the Billboard Hot 100 in September and October of 2019. It broke the record for the longest-running Billboard Hot 100 #1 by a solo female rapper.
Her Message To Fans (& Haters)
However, her success hasn't always been met with praise. With the release of "Cuz I Love You" came with backlash over the singer/rapper appearing nude on the album cover. Critics claim that she glorifies obesity and unhealthy lifestyles. In reality, Lizzo preaches body positivity and self-love to those who have felt crushed by society's expectations of body-image. Her other big hit, "Good as Hell," features many great quotes about self-empowerment and not caring what anyone else thinks of you.
"If he don't love you anymore, just walk your fine ass out the door."

Lizzo: "Good As Hell"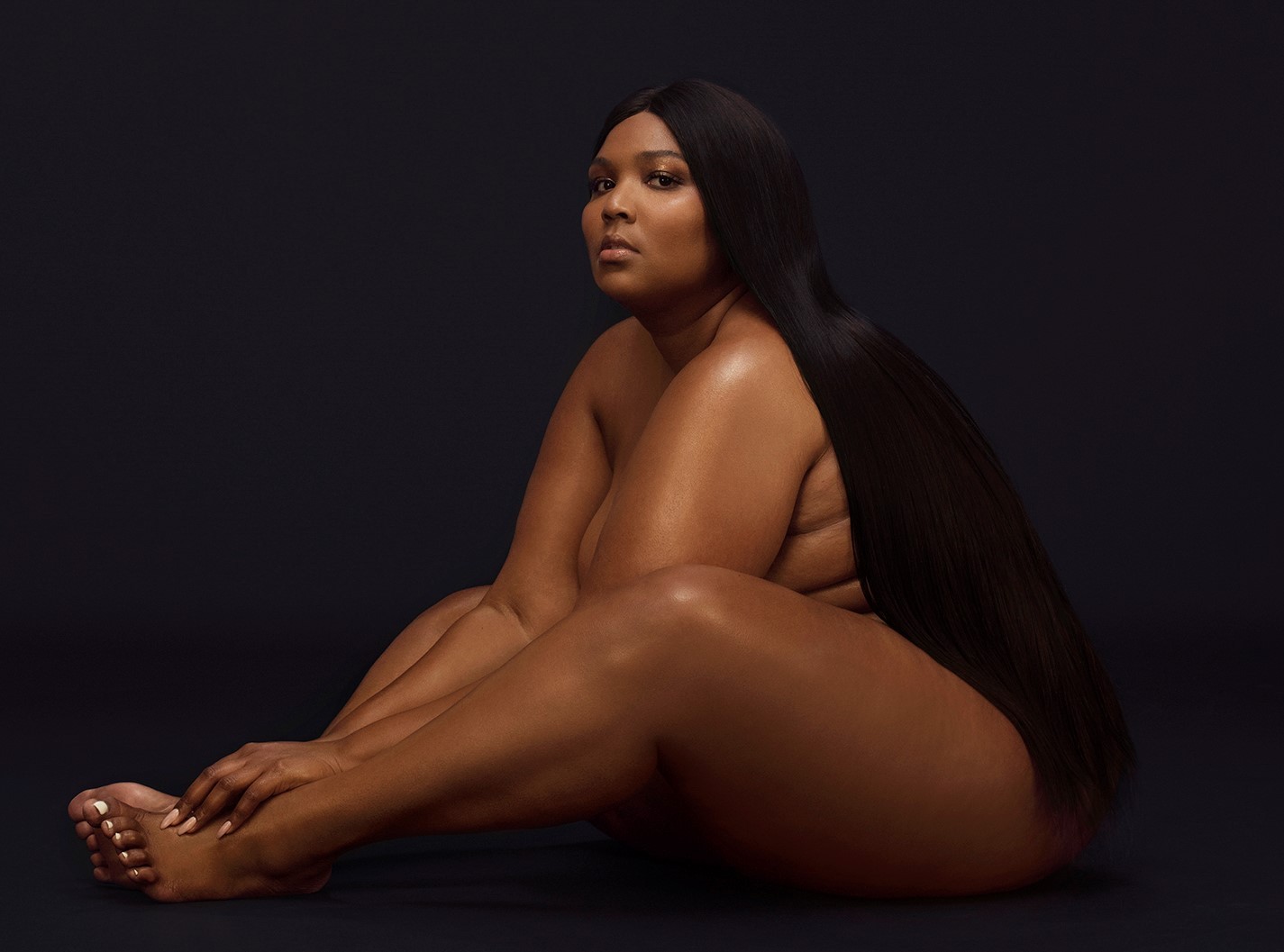 She has shown many times that her critics can't get to her, as she continues to show off her incredible talent and spread her self-love message. She's charismatic, unapologetic, and 100% that b****. Despite her critics, her success shows how far the entertainment industry has come regarding acceptance and inclusivity.