As a medium, comic books are a great tool to keep memories alive. La Voz De M.A.Y.O. Tata Rambo by Henry Barajas, Bernardo Brice (letterer), and Claire Napier (editor) is a biography comic of his great-grandfather Ramon Jaurigue. He was an orphan and WWII veteran who co-founded the Mexican, American, Yaqui, and Others (M.A.Y.O.) Organization. The group managed to improve conditions for the local Pascua Yaqui tribe. Their families could buy properties and live in a place with proper infrastructures such as roads and sewage systems.
The M.A.Y.O. even brought together the region's first low-cost clinic to offer birth control. To create his narrative, Barajas pulls this work together by utilizing clippings, interviews from surviving members and articles from his great-grandfather. The Kickstarter for La Voz De M.A.Y.O. Tata Rambo #2 is up and running. It promises a strong continuation from the first issue.
The Strings Of Story In La Voz De M.A.Y.O. Tata Rambo Are Super-Snug
What Barajas does well with his writing is keeping his focus on Jaurigue. He shows his great-grandfather's strengths and weaknesses in a delicate balancing act. There is a sense of bias in the narrative towards Jarique because the saintly aspects come first. There's also a strong set-up to dealing with the challenges that come up from living.
It shows how one can falter as a result. It is foreshadowing that shows how one can impose an experience of the past as a consequence on the future. I anticipate the chance to see the challenges that are unique to the cultures represented. Concepts such as institutional racism and fighting for the right to their land. Even more than the struggle, I'm also interested in how their triumph comes to fruition.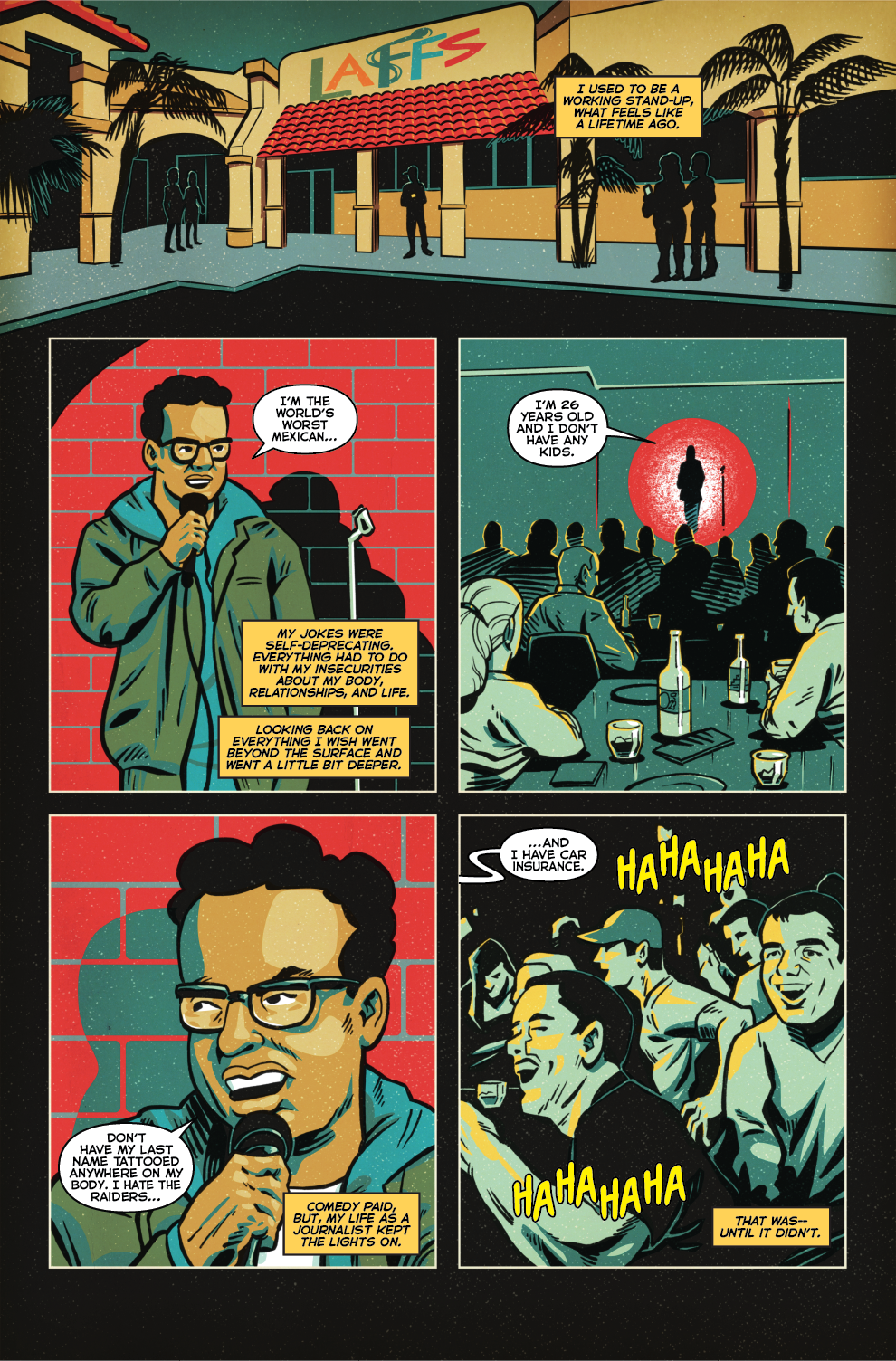 The story is not present in the first issue, however, it is a narrative from the Latinx or Pascua Yaqui Tribe woman's perspective. Thus, they're mostly in the background. As a result, women haven't yet played a role that strongly influences the biography. This difference is a sharp contrast in comparison to the male characters. My hope is that we'll see them more often as Barajas publishes more issues.
Art Like The History That Sprawls Through The Pages
When I thought about writing this article, I had to step into my school's Chicana and Chicano Studies department to realize the art by J. Gonzo reminded me of Mexican muralism. I'm also contractually obligated to say that it's a cool way of worldbuilding if I'm right. If I'm wrong, I'm wrong. The art continues to be a unique presentation style that fits the text of La Voz De M.A.Y.O. Tata Rambo #1.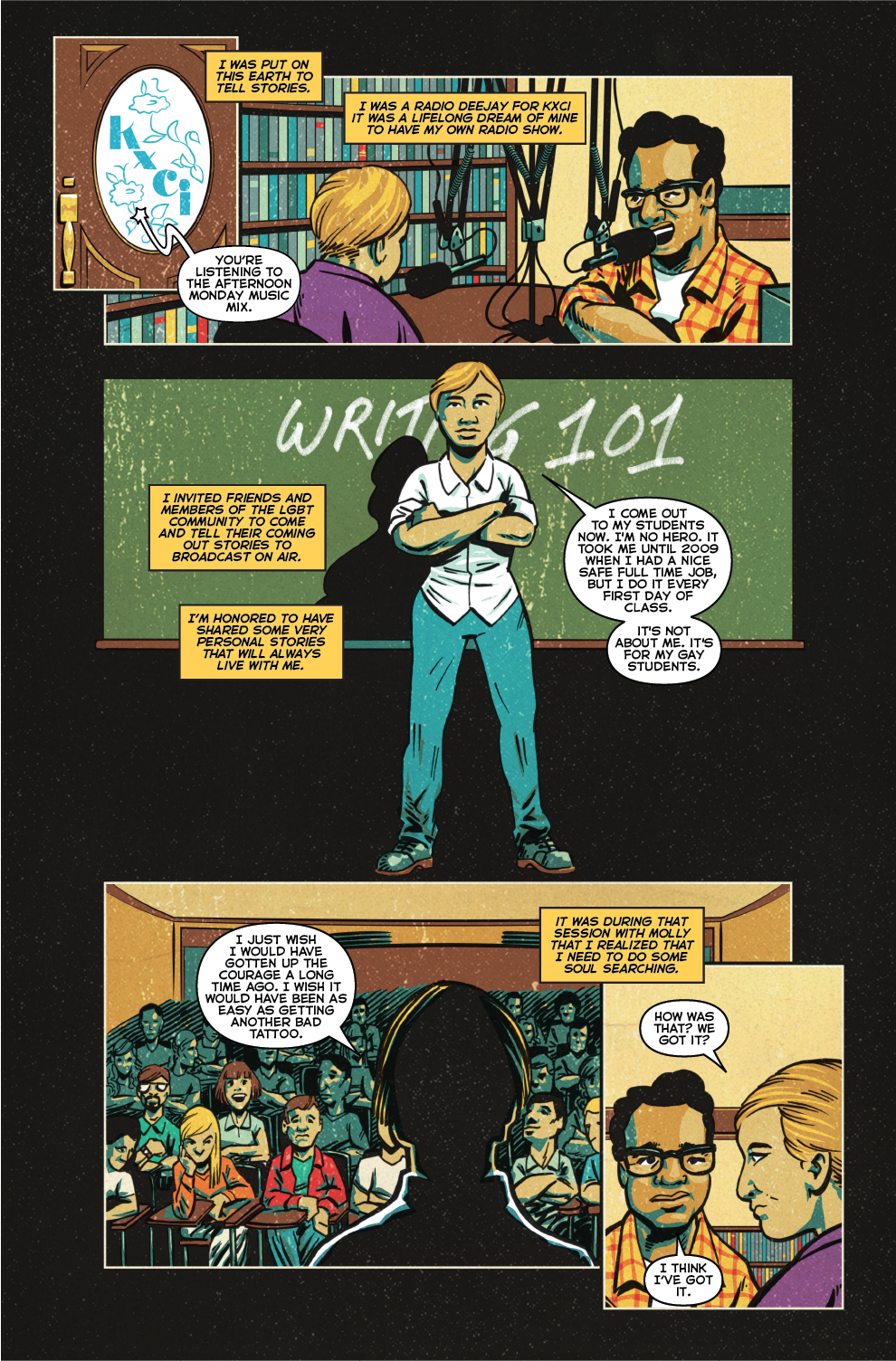 The text and writing compliment each other well in the sense that writing supplements the art to create a better version of a documentary. If you look at the lettering, the captions and dialogue don't intrude on the experience. The blocking of panels isn't overwhelmingly unique, but the panels serve their purpose. Both the letter and the blocking contribute to a strong sense of speedy, yet satisfying pacing.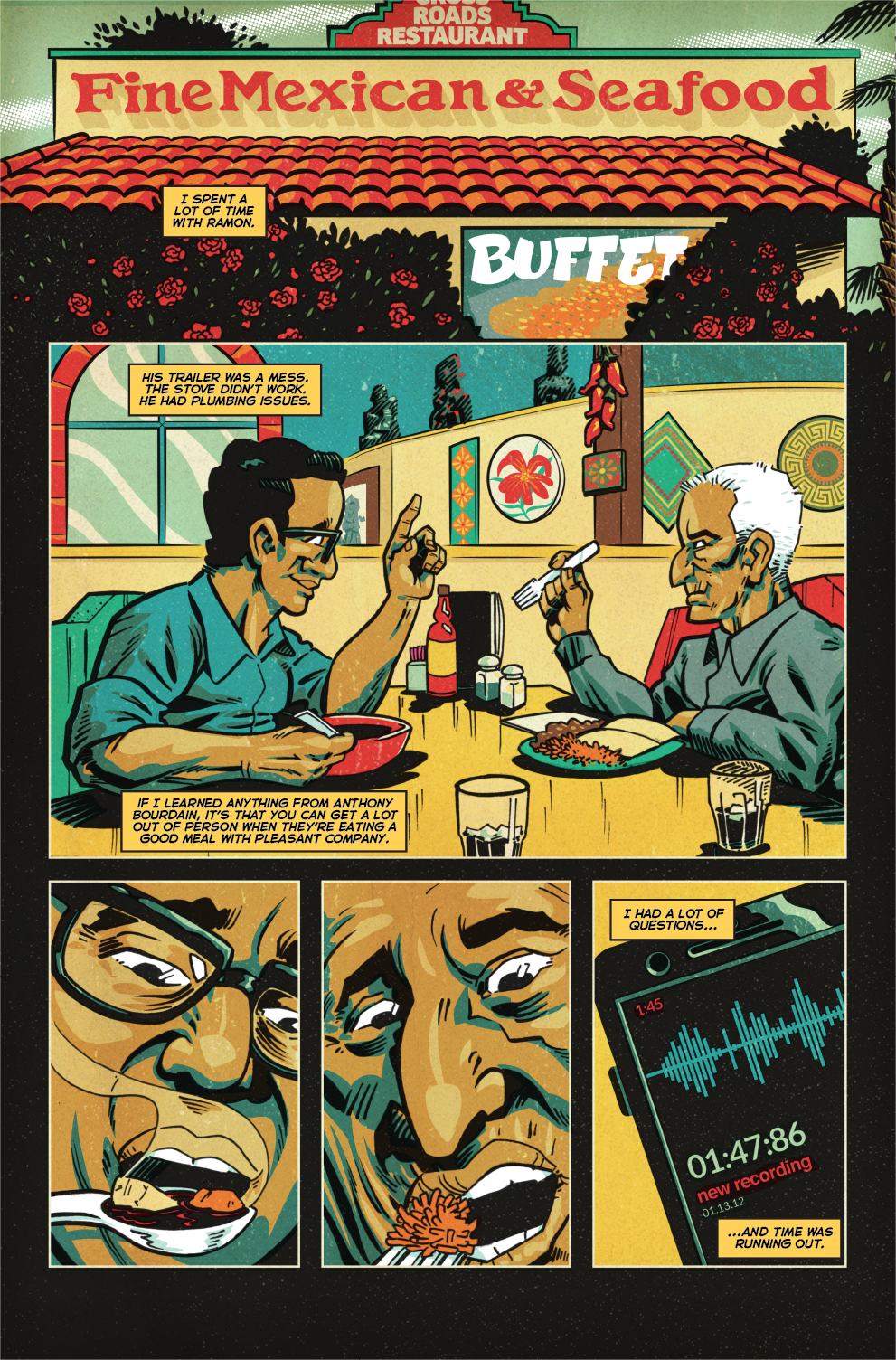 The proportion of the face does take time to get used to when you look at the pages. There's an uncanny effect that occurs that makes you drift out to contemplate why the characters' faces are off-putting.
La Voz De M.A.Y.O. Tata Rambo #1 Doesn't Pull Punches
Ultimately, La Voz De M.A.Y.O. Tata Rambo #1 celebrates marginalized groups and that brings up hard questions that need answers. For those interested in history, you'll find a slice of the all too recent past to whet your appetite. In addition, you'll find accurate representation in these pages. If you're searching for your own community's stories, you'll obtain the articles and interviews from Barajas's research as well as a comic.
I hesitate to write that this piece touches basic human experiences at its core. Truthfully, this is not what it accomplishes when it lays out its history. The comic accomplishes in telling a nuanced story about one man, but that one man represents the tragedy of a nation. It accomplishes in showing you the failures of society and what humans need to do to combat that darkness.

La Voz De M.A.Y.O. Tata Rambo #1 by Henry Barajas
Non-Stop
With a powerful lean towards history, La Voz De M.A.Y.O. Tata Rambo #1 shines a light on stories that need telling.
DEVELOPMENT (CHARACTERS)
100
98
History Has Its Eyes On You