Free Spirit by Khalid was finally released earlier this month on April 4th. Khalid's sophomore album came out almost two years following his debut album, American Teen. The album generated a lot of success for Khalid. Throughout the album, he was nominated for 3 Grammy Awards and the album went certified 2x platinum. Now that we've finally got the newest addition to his music portfolio, here's what you can expect.
17. "My Bad"
The song is not terrible, however, I feel like the other songs stood out a lot more for various reasons. The best parts of the song were the music and beat. On the other hand, it felt as though the story and lyrics were lacking from the bar Khalid had set for himself. "My Bad" felt like a rather generic song with a lot of forced emotion.
16. "Free Spirit"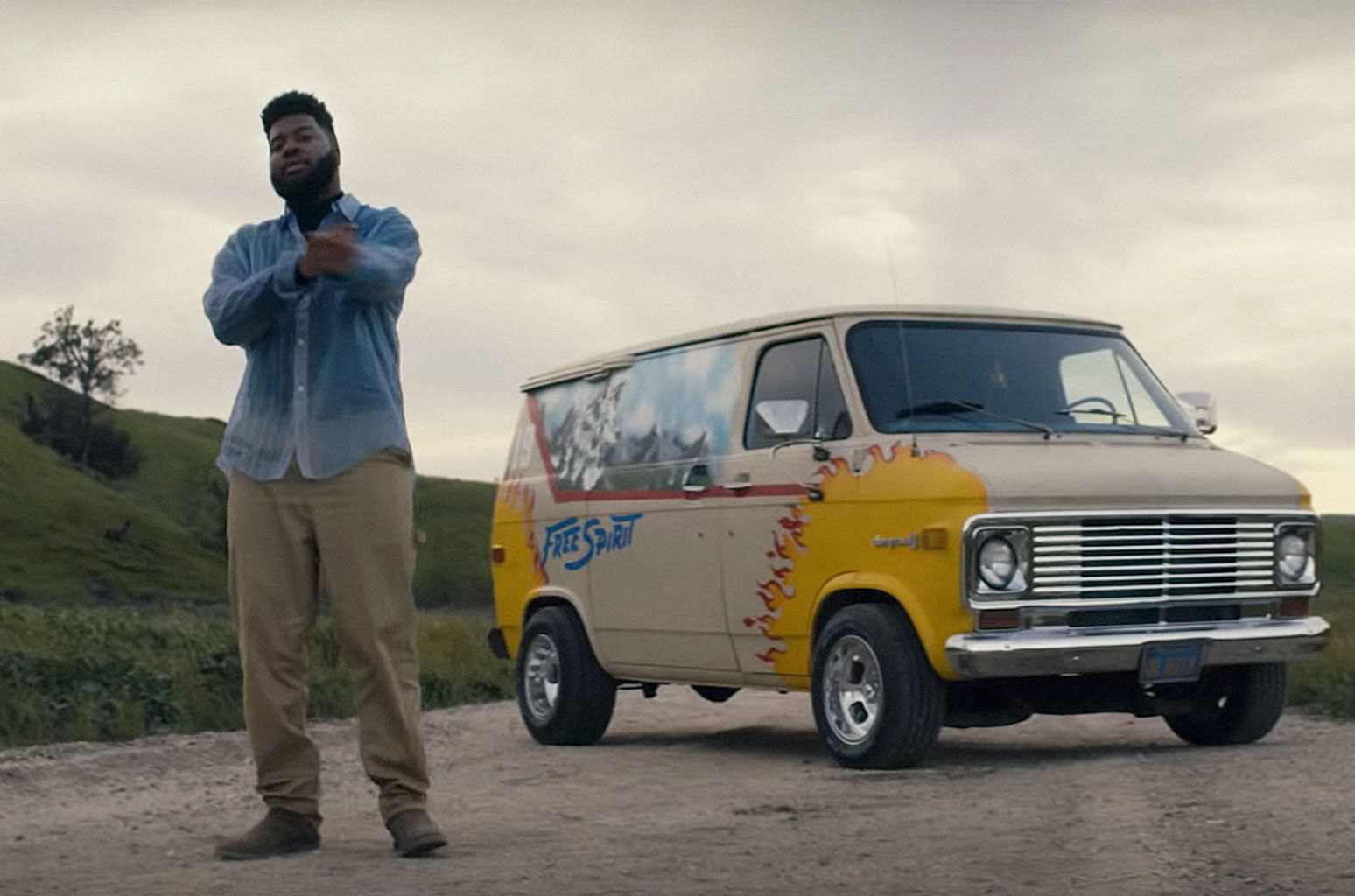 This song is the album title track so Khalid's fans will turn to it and expect it to be the best song on the album or convey the album's overall message or style to it. "Free Spirit" did feel like it had bits and pieces from the entire album. The fact that it's a guitar-centered song goes on to show how experimental Khalid got with this song and the album. In this song, Khalid is attempting to tell his fans to be free and not put unnecessary limits on yourself. Although it was not a style he is known for, it felt like he could have done more with this song given how wonderful the message is.
15. "Self"
This song had a lot of potential, but there were a few things that really didn't work together on "Self." At the beginning of the song, it felt like the tempo of the singing wasn't matching well with the tempo of the music. The transitions were not really the best throughout the rest of the song either. However, the chorus is what really saves this song and will make it worth listening to again.
14. "Alive"
Perhaps this is one of the slower songs on the Free Spirit and really reminds you of an acoustic version of his debut album and his style when he first came out. The best part of this song is the chorus as well as the dreamy harmonizations he has with the recordings of his own voice.
13. "Twenty One"
This song is really good, but it does not stand out compared to the other acoustic driven songs on this album. It felt like it never really had enough dynamics and stayed riding at the same energy level throughout the entire course of the song. That left you waiting for a moment that never really came.
12. "Hundred"
"Hundred" is a very interesting song because it is a very percussion driven song. Each song is very different from one another in this Free Spirit. With this song, we see that the drums are the focus of the song which is something that hasn't really been seen before with Khalid. It takes an interesting twist at the end because although it starts off more upbeat, it gets rather dark and gloomy at the end.
11. "Bad Luck"
One of the more catchy songs on the album despite being very intense lyrically. Khalid does a great job painting a picture with the lyrics of this song. He is issuing some type of warning to a potential lover of his. He tells her that whether this relationship goes south or goes well, he can be a lot to handle and she has to prepare herself for him.
10. "Better"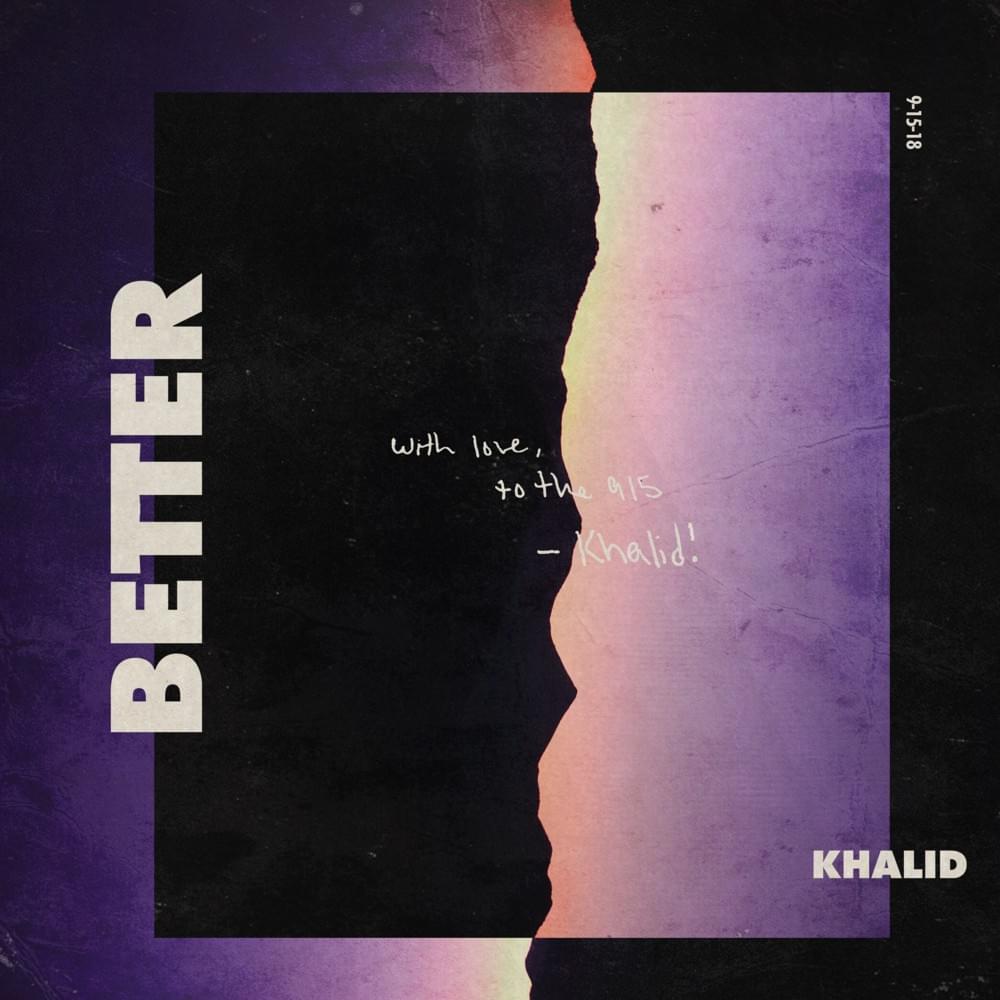 The beat is very enticing for this song. However, it is probably one of the darker and more complex songs lyrically on Free Spirit. This song is about a relationship he has with a girl who likes to keep their relationship a secret. Throughout the song, he references how they don't have to keep it a secret, but it is because of his partner that it is a secret.
He keeps saying that "nothing feels better than this," but is it true? Is he really happy with his standing with this girl or does he want to be more open and is only saying this to hide the fact that he wants more.
9. "Heaven"
The piano in this song is something that has never really been heard from Khalid. This song has a clear deviation from Khalid's typical sound. In addition to that, this song goes on to prove that Khalid did not play it safe on this album. He was very experimental with this song as no two songs sound very alike. Although not the best song on his album, it is perhaps one of the most emotional songs on this album.
8. "Bluffin'"
When you first listen to "Bluffin," it really reminds you of a slow '90s song vocals mixed with contemporary producer-driven music. It was a really interesting but effective combination that Khalid struck gold with trying. This song can also be considered upbeat, but still sad lyrically. The song projects a very soothing feeling, but it still feels as if Khalid is trying to get some sadness out of his chest.
7. "Saturday Nights"
This song has a very light production of what we're used to from Khalid. However, his vocal ability and technique are consistent with the acoustic-centric music that he has on this album. This song makes you feel very positive. It feels as if Khalid is singing to us and giving us an escape from our everyday worries and an outlet to relieve stress. It is almost as if singing along can take us to a place where we can just relax.
6. "Right Back"
If you're looking for a light song that makes you want to dance on Free Spirit, then I'd say "Right Back" is the song for you. In the editor's notes on the album for Apple Music, Khalid comments on this song being one of his favorites because Stargate was a producer of this song. Stargate is a music duo who has written for many musical stars like Drake, Rihanna, Beyonce, and Brittney Spears just to name a few. They definitely bring a nice production to this song that makes you want to move.
5. "Don't Pretend" featuring SAFE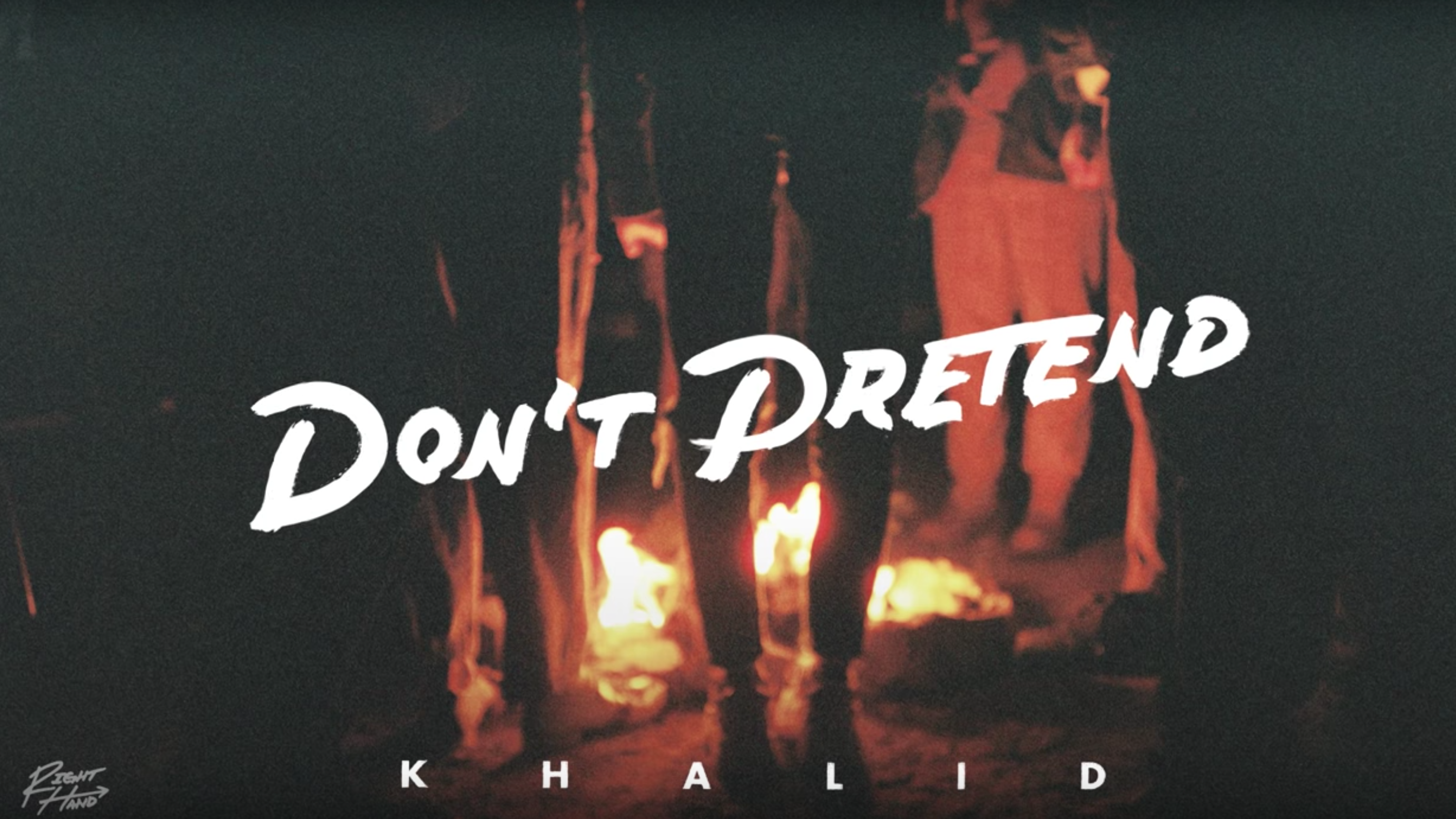 SAFE is the only other person to vocally appear other than John Mayer on Khalid's Free Spirit. SAFE does not let John Mayer get ahead by much because he really adds an amazing layer to this song. His harmonies with Kahlid are super dreamy and mesmerizing to our ears. "Don't Pretend" is absolutely a sound we don't typically hear from Khalid. This song is an absolute treat and a refreshing change of pace.
4. "Intro"
This is the first song we get introduced to on Free Spirit, and Khalid ties his best to start off strong from the very beginning. From the hypnotic production to the fluidity of his vocals, it is catchy right off the bat. You can sense the '90s influence, which Khalid always makes very evident in his music. His vocals really shine on this song, it is as if the production frames his voice naturally.
3. "Paradise"
"Paradise" is definitely a great combination of emotions and beats you can really vibe to. You can put this song on a car ride and really just let go. If you listen to the beat and music, you have yourself a mood. If you decide to listen to the lyrics, you will be amazed too. This song feels very personal and feels as if we are listening to a very intimate conversation he is having.
2. "Outta My Head" (with John Mayer)
This song just has John Mayer influence to the brim from the very start. The beat is very typical of what a John Mayer song is. Throughout the entirety of the song, the instrumentation of the guitar remains prominent and the true start of the song. It is refreshing to hear John Mayer team up with Khalid and take Khalid to a different level with this acoustic-like hit. The chorus will stick with you throughout your entire day and have you craving this song on repeat.
1. "Talk"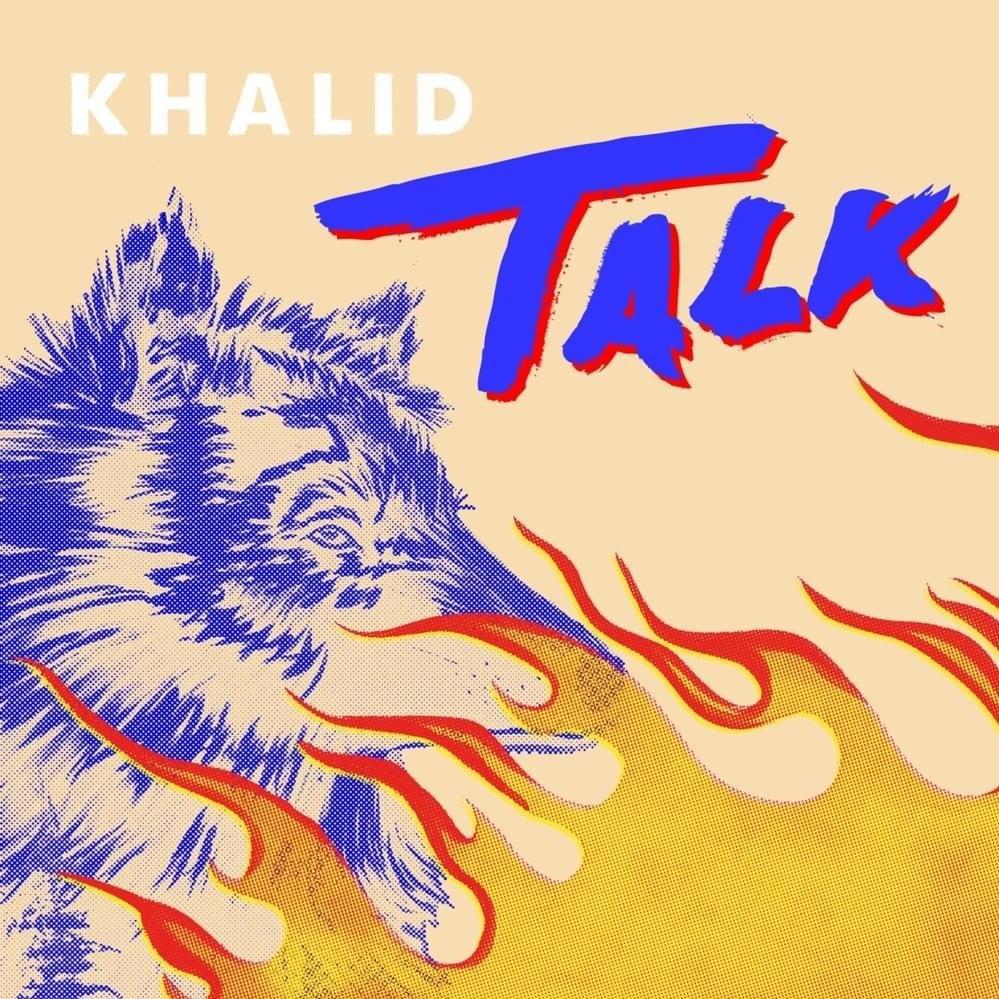 For Free Spirit, "Talk" was perhaps the strongest song on the album. Musically and lyrically this song came together to provide a potential song for the summer candidate which could be played everywhere and anywhere. Disclosure is the main producer which explains why this song is strong in the music department. It feels like this song can be put on repeat and will be around us for a while.
Give Free Spirit A Shot!
Credit where credit is due for Khalid. With Free Spirit, he was experimental and went completely outside his comfort zone and what was expected of him. We've got to see more potential in the young El Paso native as well as see that he is trying to expand his sound and not limit himself. It was a very refreshing change of pace for Khalid considering he was known for his production-heavy R&B tracks. It really helps to inspire us to give new songs and new artists a chance and stay open-minded.