It all ends here and there will be a new Antichrist ruling over Riverdale. Who is the chosen Blossom? Well, even after Blossoms 666 #5 readers will not have an answer to this question, still. Many have been eager to find out how this series will end. Surprisingly, as the final issue is fantastic it is technically not the end, but let's not get too ahead of ourselves.
We last left our teens in Riverdale in a lot of trouble. While Cheryl and Jason are on the hunt to stop Juilain from becoming the Antichrist, Betty and Julian are also on a hunt to stop Cheryl and Jason. Instead of finding these twins, Betty finds Archie locking lips with Veronica. Everyone is ready to pounce on one another when Jughead finds poor Ethel crying alone in the woods. Little does he know she has dark intentions. What will happen next? Well get ready to see some blood because there is a lot in this issue, let's review Blossoms 666 #5. 
A Plot Out For Blood
The issue begins with a slight recap of the series so far. Readers saw Archie and Veronica locking lips, Juilain consoling Betty, and poor Dilton in prison. The book begins with Jug and Ethel in the woods as she explains that she is going to show him something wonderful. She takes him to an alter and pleads for Jug to kill her so she could be a sacrifice. The comic cuts to Jason and Cheryl at home discussing what they should do to Julian. Suddenly, Cheryl is involved in a freak accident and Jason saves her. She suddenly devises a brilliant plan to stop their brother and it involves Jughead.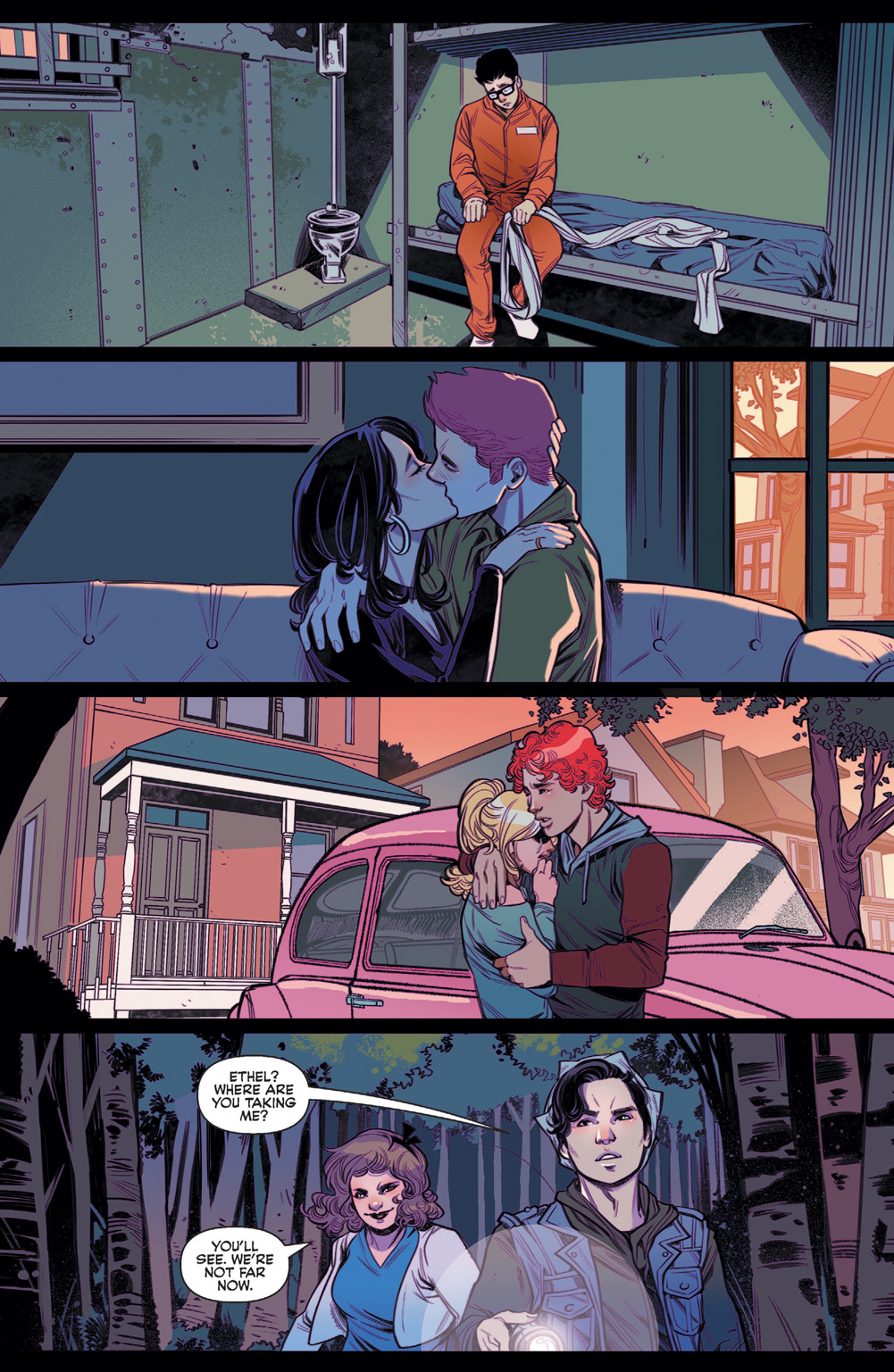 On the opposite side of town, Betty and Julian are going to visit Dilton. After a shocking visit, Betty sees Jughead and runs to talk to him. She then runs back to Julian and slaps him and tells him never to speak to her again. That night, Julian arrives at Blossom Manor where Cheryl and Jason are waiting for him. They begin to talk and then the situation gets horrific. The book ends in a familiar morgue with a bloody body under a sheet getting up. 
Closure Needed In Blossoms 666 #5
This issue is horrific and marvelous in all the right places. The story by Cullen Bunn comes full circle in this issue. Readers get some closure and characters go back to where they started but change after their experiences. Surprisingly, this issue feels very much like a Riverdale season finale. Readers will feel like this because as this chapter closes another chapter begins.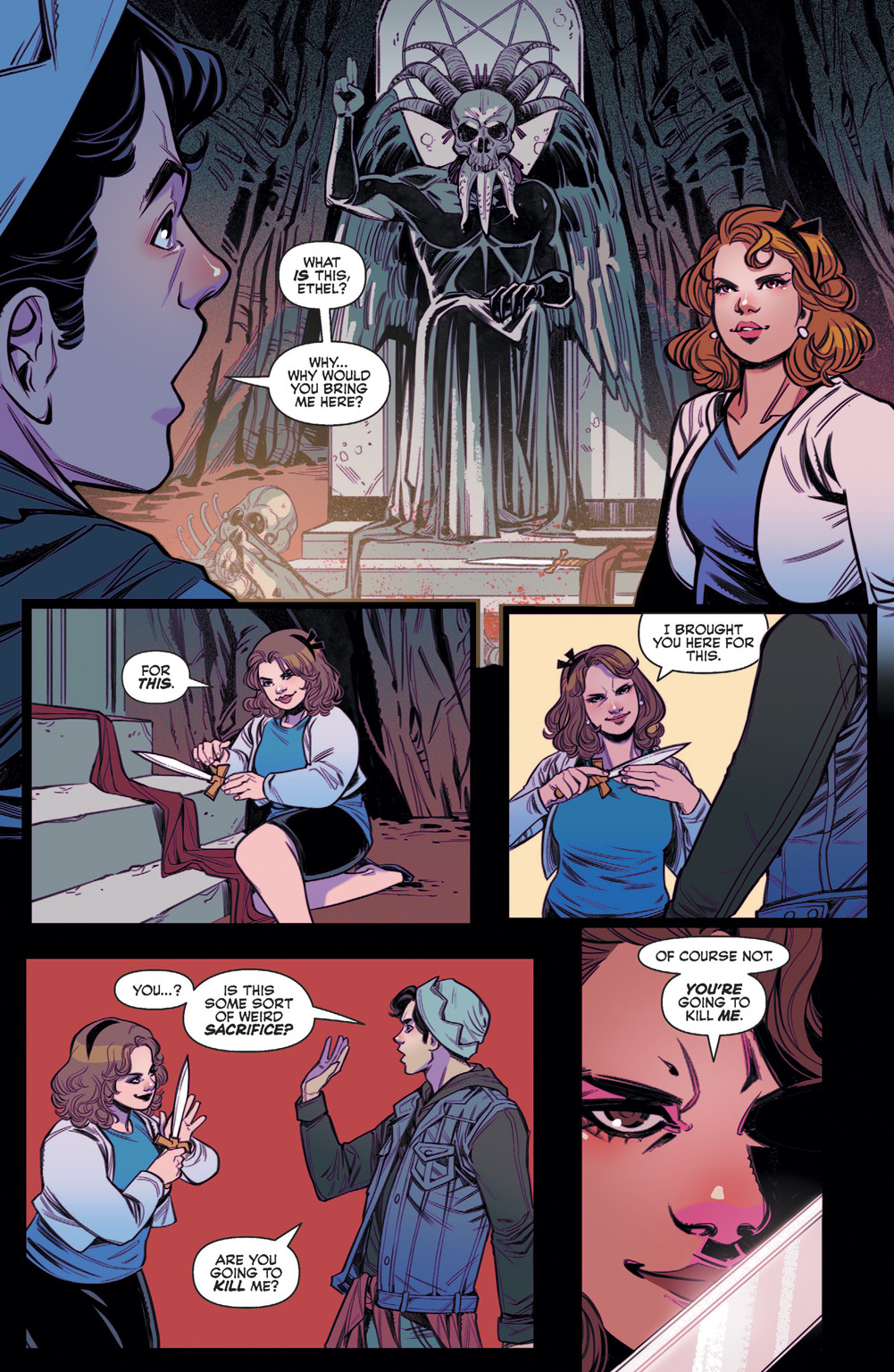 Then the question remains where is Blossoms 666 part 2? Readers really want to know how these events affected everyone. Also, where is the looming apocalypse? As these characters are amazing and no one wants them to get hurt, readers deserve to see the beginning of the end they were promised with the series. With this open ending and everything technically resetting, this series begins to feel like a prelude to a more insane story.
Unsolved Plot Point
As Blossoms 666 #5 ends along with it goes the series and complete arcs of each of the characters; however, there is one thing that remains unsolved. What happened to Archie and Veronica? It's understandable that they weren't integral to the main arc of the story, but the ending of Blossoms 666 #4 seemed like they would play an important part in Blossoms 666 #5. All readers get though is another panel of them making out.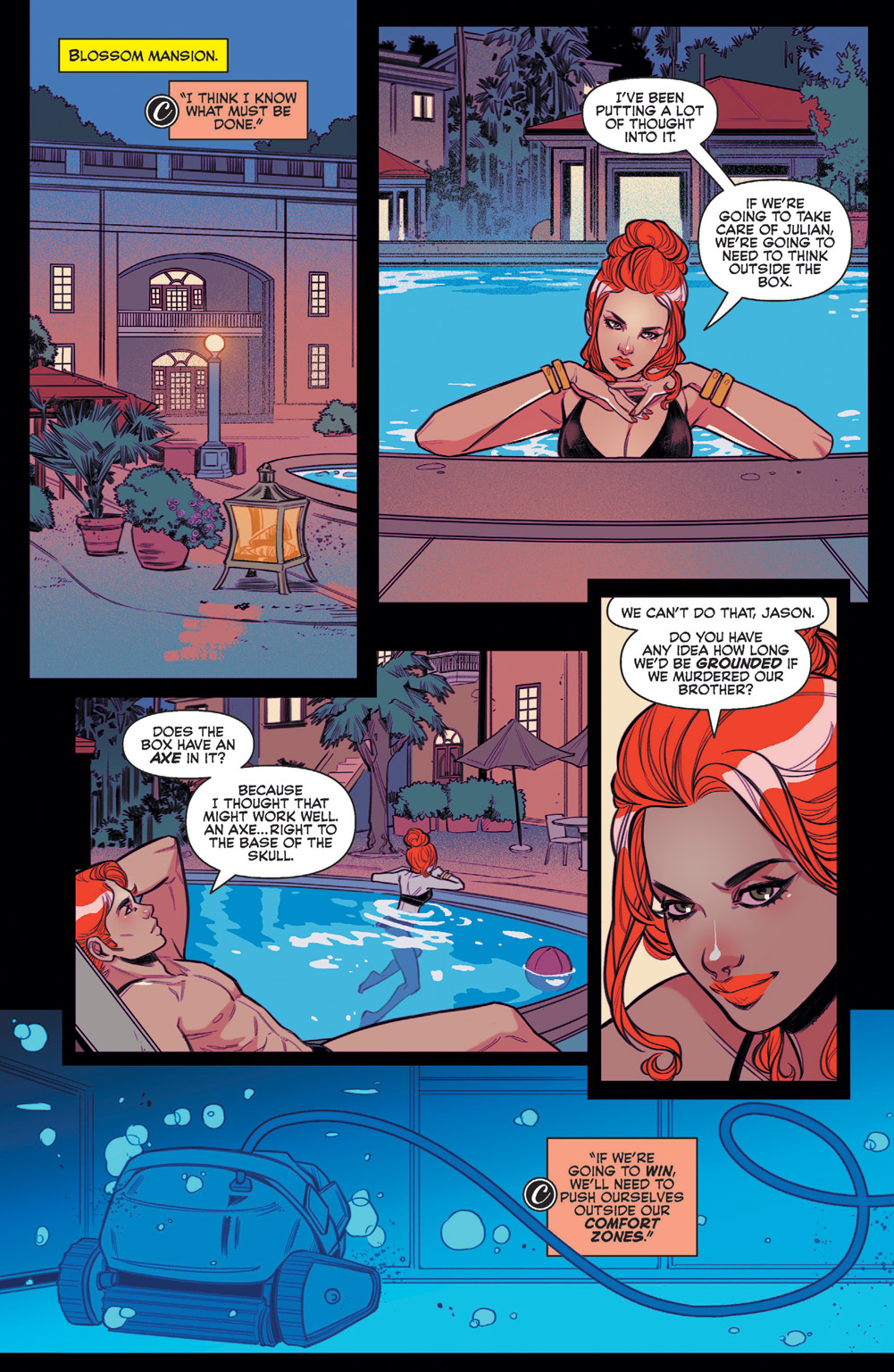 Readers get it, Archie likes Veronica, but we can move on to their next scene. Is Veronica going to be apart of a cult with Archie or did she think he was talking dirty? Readers need answers to this because there feels like no point in adding this to the plot. Hopefully, if there is a part two to this series, readers will get answers. Could Archie be a villain when the book returns? If he is, it will be the first in the Archie series' and everyone will be running to read that series.
A Bloody Mystery In Blossoms 666 #5
As the issue stands it is well done, the final page is the cherry on top. Readers get a glimpse at a familiar bloody body in a morgue that rises up. Individuals may notice that this isn't the first time this bloody body has been shown. The first time this scene was shown was in issue two fairly quickly and felt unimportant, but to include it in the finale was amazing. It's not just because it was creepy, but it shows that the original scene was not just included for shock value. Other than loving the inclusion of this moment in the book, a question arises.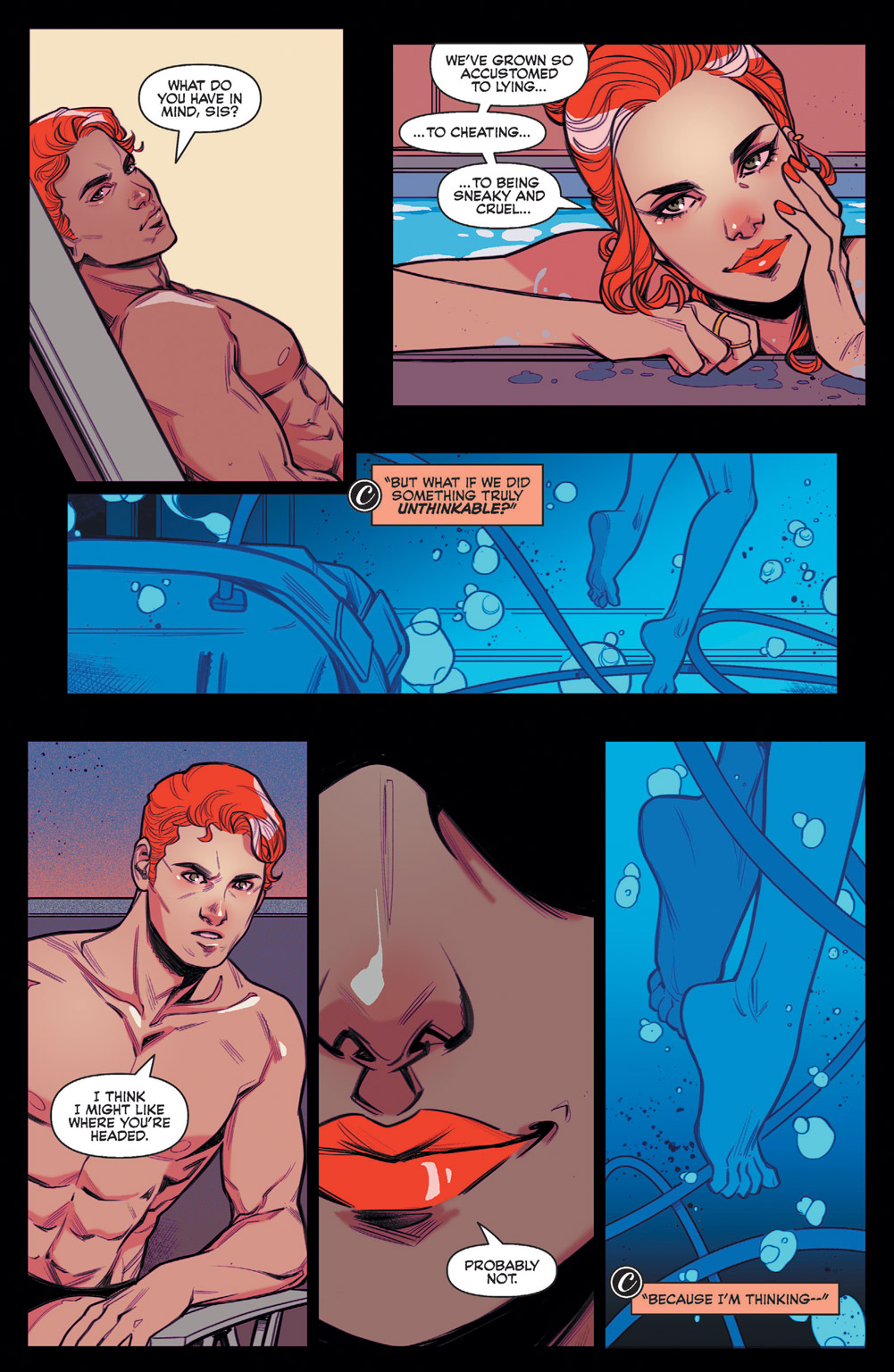 Who is under the sheet? If readers have read the series from the beginning, they have noticed there is a lot of death. Anyone could be this mystery character, but the body is bleeding. That narrows it down to characters who were stabbed to death. Even with that hint though, there are at least three people that could be under the sheet. Just another reason why readers need a sequel series to be announced.
The Final Devilish Thoughts Of Blossoms 666 #5
Blossoms 666 #5 was a great finale to this wonderful series. I do wish the series ended with the beginning of the apocalypse and teased the impending doom that is about to hit Riverdale. Still, the series is still a good read for anyone looking for something new in dark storytelling. As I said before, this issue is horrific and fantastic at the same time and the whole series works with this theme very well. Blossoms 666 was a wild ride from start to finish, with amazing art and a wickedly good story it will surely become a classic.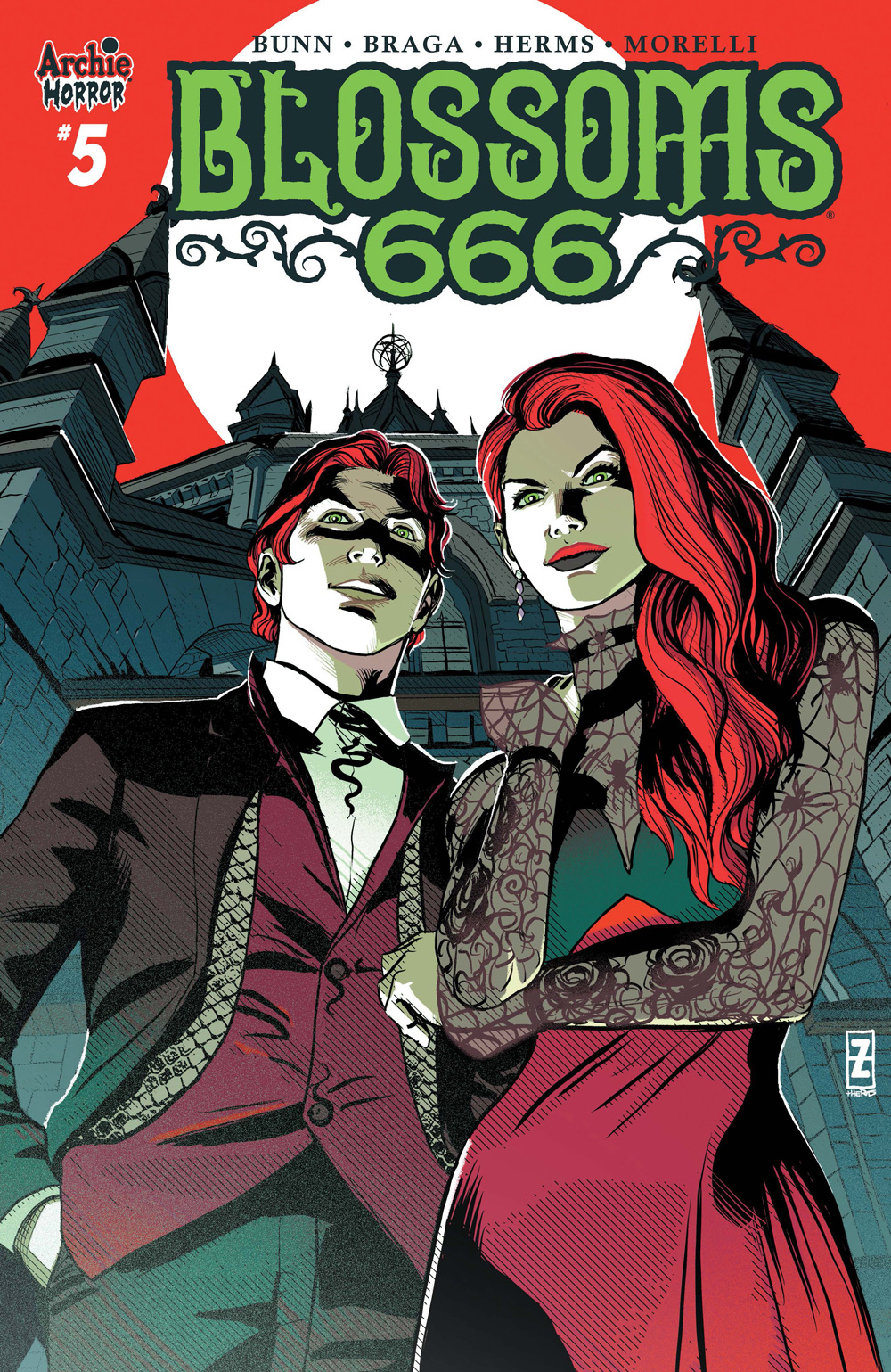 Archie Horror ceases to amaze me, and every series that they create gets better and better. With this addition, we have a classic horror library full of Zombies, werewolves, vampires, witches, and now antichrists. If you are looking for something devilishly good Archie Horror has it. Like everyone else, I can't wait to see what Archie Horror does next. As we close the door on Blossom Manor one last time, I will keep the door a crack open because I know this won't be the last time we see these devilish Blossoms.
Blossoms 666 #5 by Cullen Bunn, Jack Morelli, & Matt Herms.