In 2017, Archie Comics made big headlines with their new hit TV series Riverdale. It was shocking and interesting, to say the least. Then in 2018 the massive Netflix series The Chilling Adventures of Sabrina debuted. This series was based on the amazingly horrific version of the magical teen. Both of these series focused on a darker version of the Archie Comics universe. It looked like the classic world that Archie Comics is known for would never be seen in live-action. Then in walks Katy Keene, a young girl living in New York trying to make her dreams come true.
While the show sounds very clique, it actually has more to offer than many might think. The series is not just a treat for Archie Comics fans, but also gives viewers a glimpse of what its sister show Riverdale could have been. A light-hearted dramedy that contains music and tons of fun. This series is not only a breath of fresh air for fans of Archie comics, but it's also a perfect fit for fans of charming television. Let's take a trip to New York and visit the future fashion icon, Katy Keene.
Who Is Katy Keene?
The series begins with Katy Keene's describing her fabulous life today. She's a fashion assistant at Lacy's department store in New York City and is working hard to become the right-hand woman to her boss Gloria Grandbilt. She has two best friends Jorge Lopez and Pepper Smith. Jorge is an aspiring actor and Pepper is a New York socialite. Katy has also been in a long-term relationship with her boxer boyfriend K.O. Lastly, Katy has welcomed a new roommate from Riverdale, Josie McCoy. Now with her best friends, Katy is ready for whatever life hits her with, or so she thinks.
Lucy Hale Embodies Katy Keene
Katy Keene has been around for many years, she's been a pin-up girl and also a popular comic book character. Through the years she's never lost the title as a fashion icon. She's had a following for so long that it was only a matter of time till she would be back in the limelight. As she finally debuted in Archie Comics again, this new series had big shoes to fill.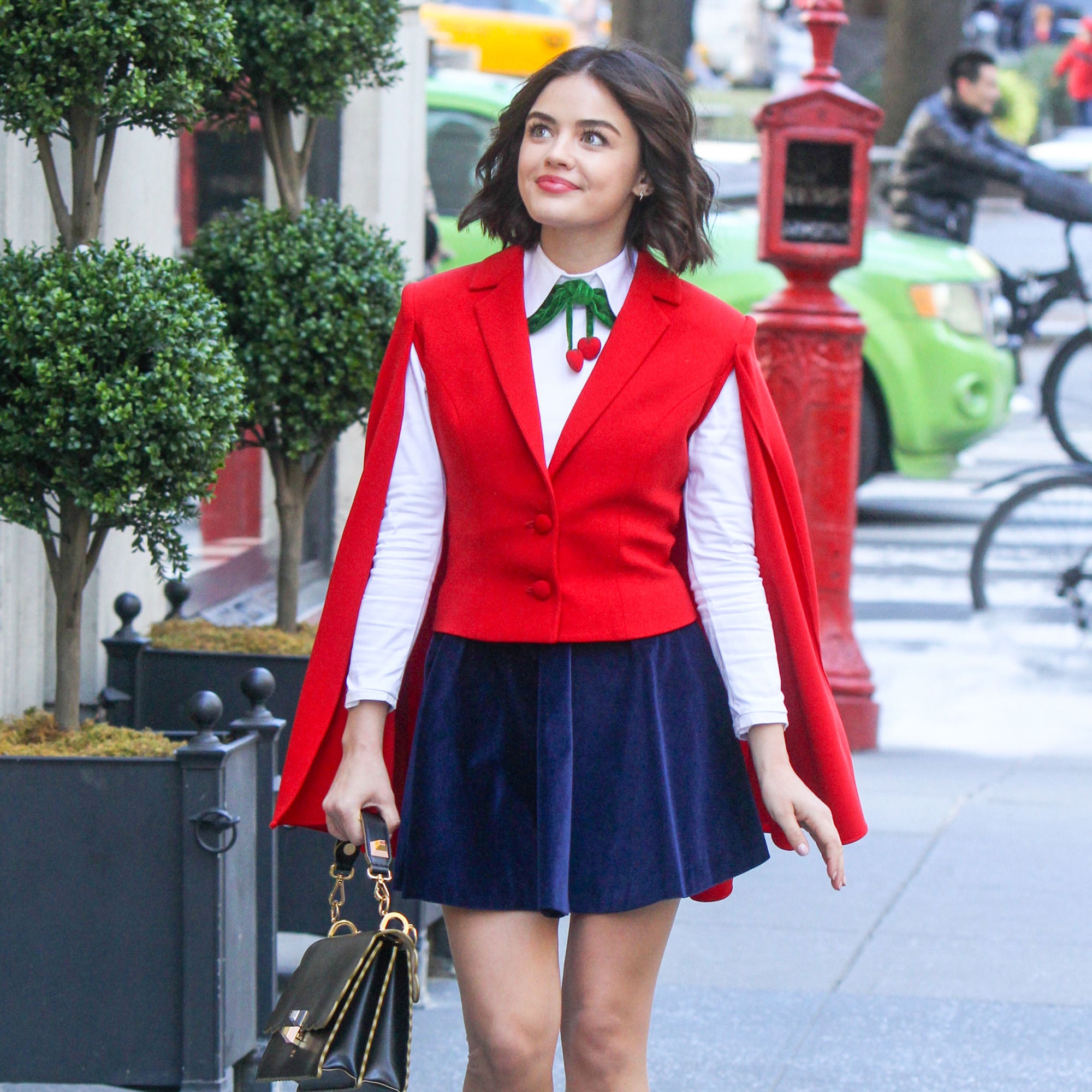 After the first episode, it's safe to say that Lucy Hale's performance of Katy Keene is fantastic. She brings a certain charm to a role that works well in a show that is purely unexplainable. She's so likable and relatable that Lucy Hale embodies Katy Keene to a T, that viewers will fall in love with her quickly. Lucy Hale brings so much to the role that she will be known as Katy Keene, just as many see Christopher Reeves as Superman.
Katy Keene Flips The Script
At the start of the first episode, the show seems a bit clique, but this series expands on that idea. The series has been promoted as a story of a girl in New York City trying to follow her dreams with her best friends by her side. It sounds overdone and the first episode plays on that, but then it flips the script. The pilot shows how everyone is a success in New York, and sugar coats the idea of living in that city. Don't be fooled, halfway through the episode reality hits all of the characters in one way or another.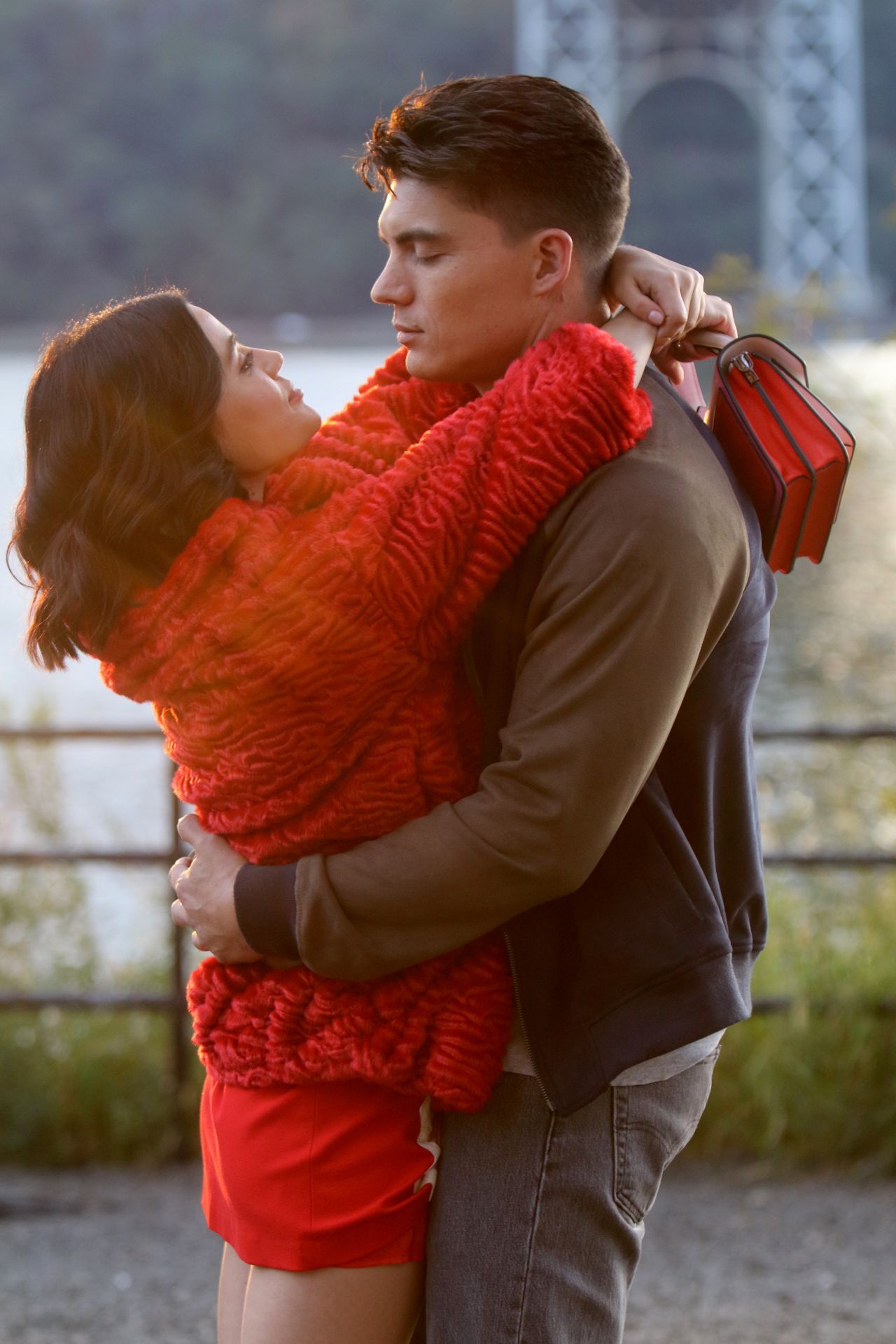 Focusing on real-life issues, such as occupation issues, bills, and personal issues. It comes out of nowhere in the episode and humanizes all of them to the point where everyone can relate to at least one character. They are young adults trying to make it in the real world. Adulthood is very stressful and it's a part of growing up. Life is a rollercoaster, there are good and bad times, but you work through it and this series capitalizes on that idea.
Is It Leaving Riverdale In The Dust?
Katy Keene is exactly what the show Riverdale should have been. It's a smart realistic dramedy that works in so many ways. In the first seven episodes, the series has dealt with love, thievery, lies, backstabbing, and money. Katy Keene expresses these matters in a way that is light-hearted and entertaining to watch week to week. Out of those episodes, none of the storylines went to the extreme like in Riverdale.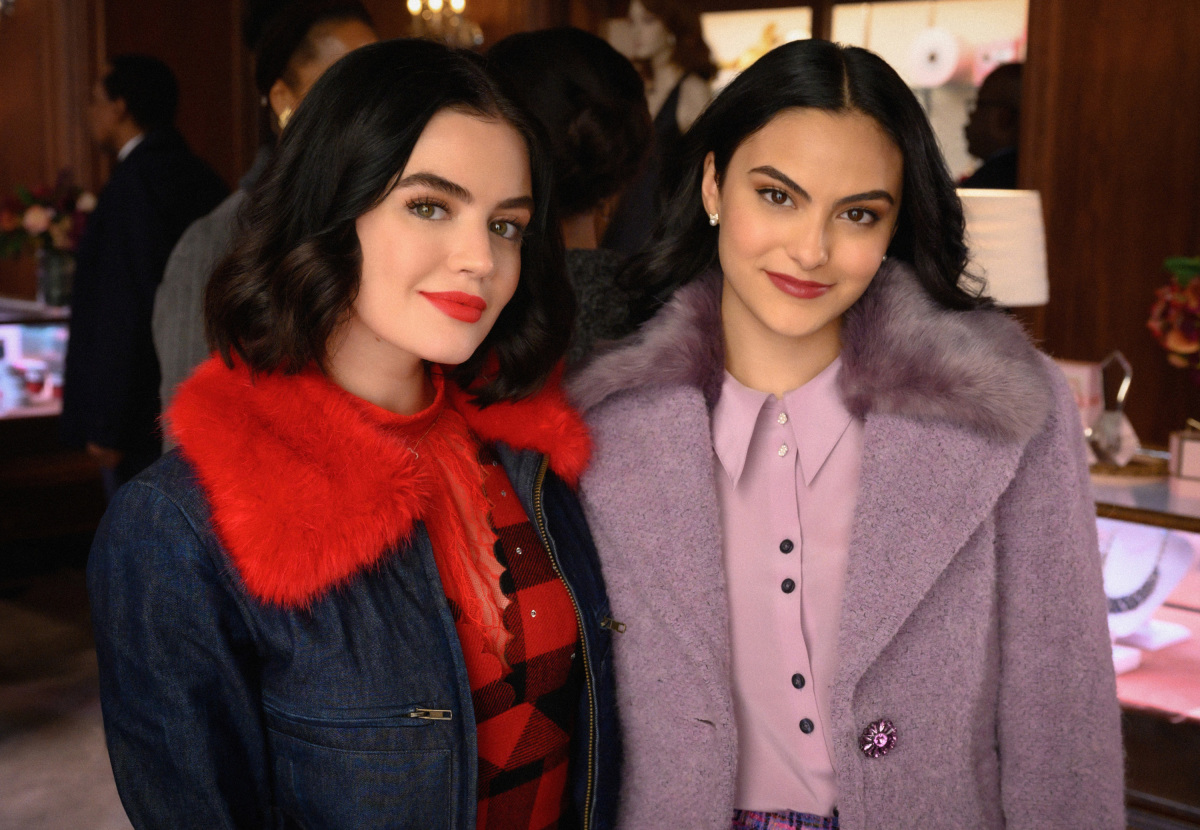 Katy Keene had a small cameo in an episode of Riverdale, and in that episode when it did not focus on her and Veronica catching up, there were two fights, attempted murder, and a sex scandal. The Katy Keene series focused on the realistic life of a girl in New York. It's the perfect example that not every show has to go to the extreme to be entertainment. Archie comics for decades has focused on the lighter side of life and still entertains hundreds of people every month. If readers are fans of Archie Comics' classic world, Katy Keene is the show that interprets that world perfectly.
The Characters Shine Bright In Katy Keene
In this series, two characters have truly stood out in every episode, Jorge Lopez and Josie McCoy. With each episode, both of these characters grow with each situation they deal with. Josie, for example, has become an even better character within this series than in Riverdale. In this series, she is the new girl in New York and wants to make her dreams come true. She learns that making your dreams come true isn't so easy. There are so many obstacles she has to face and she needs to learn to stay strong through them.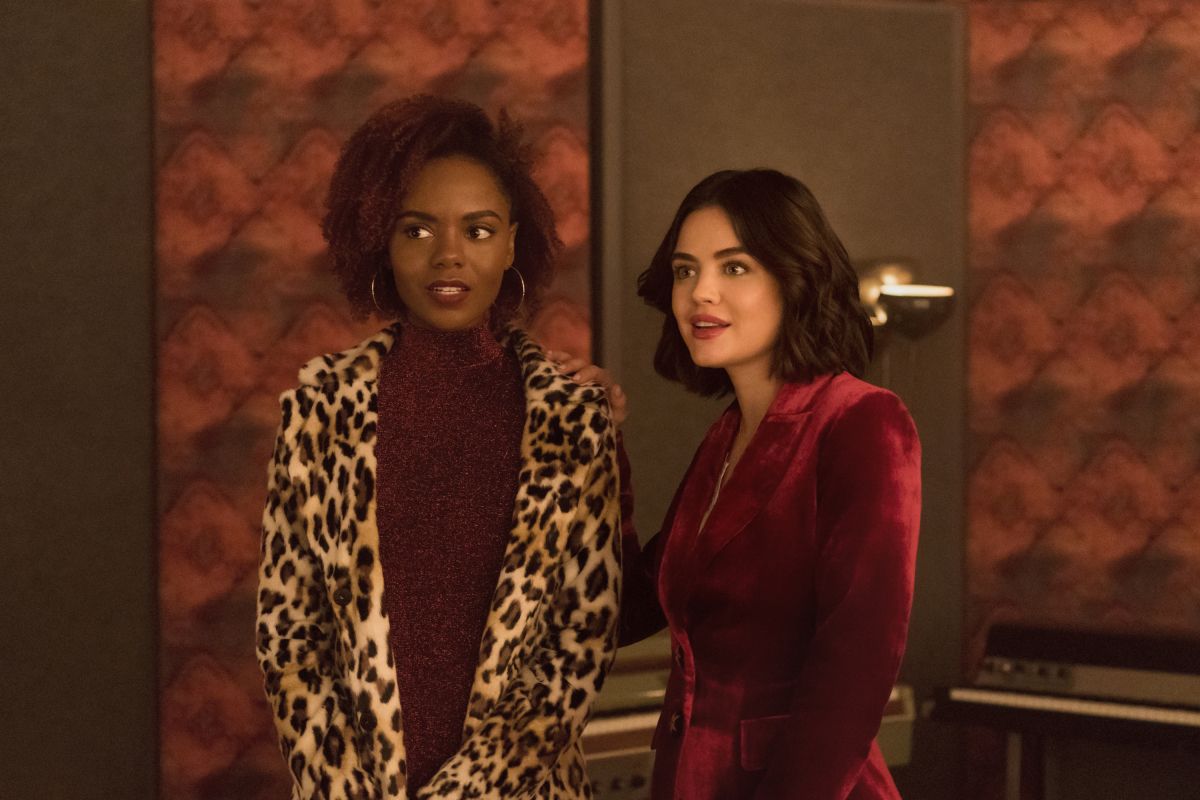 Viewers saw the singer deal with bills, rent, and multiple jobs. It's amazing to see her doing her best and show that not everyone gets everything handed to them. Also, it's wonderful that Josie's nemesis/friend from the comics Alexandra Cabot is her enemy in the show as well. When they are together on the screen… things are magical. Their scenes get a bit vicious, but it's very entertaining.
Katy Keene Is A Fierce Qween
Jorge Lopez, on the other hand, is an actor looking for his big break who does drag at a local gay club like Ginger Lopez. Throughout these seven episodes, his family knows he's gay, but they have no idea he does drag. With his family being accepting of who he is, it is shown more as a bit of tolerance than acceptance. As the media today only shows the good or bad outcomes of coming out they never show the gray area some of the LGBTQ+ community have to deal with.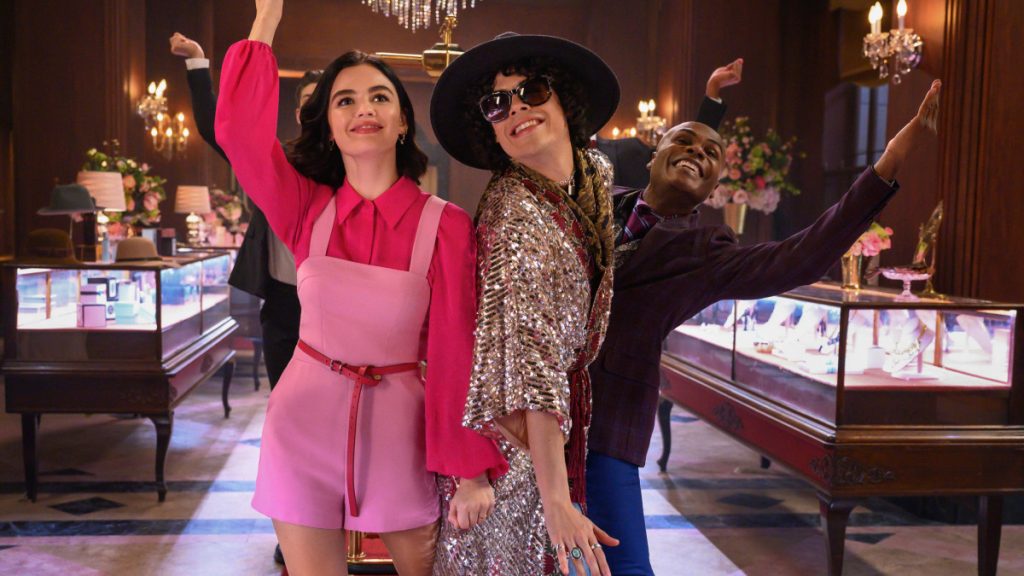 It's wonderful to see this series tackle a different outcome to coming out to the family. The scenes that focus on these issues with Jorge are reasons why this show is a must-watch. They feel very personal, expressing fear, but also strength. With every episode, he has become stronger and a very likable character. These characters are both strong in their own ways and it creates a show that is not only fun but realistic.
A Snag In The Perfect Dress
With so much praise for this series, it's painful to say that there is one fault. A kink in the armor or snag in the dress to be more accurate. There are moments in this series where the cast sings. This show isn't a full musical, but it's unclear if the series may slowly head towards this theme. In the first three episodes, Josie mainly sang songs to record music. Which was great because with an enjoyable story viewers get to hear new music. After that, there were two episodes with a montage of the full cast singing. The moments don't pull viewers out of the story, but it feels a bit odd to have a montage where the rest of the series is so grounded.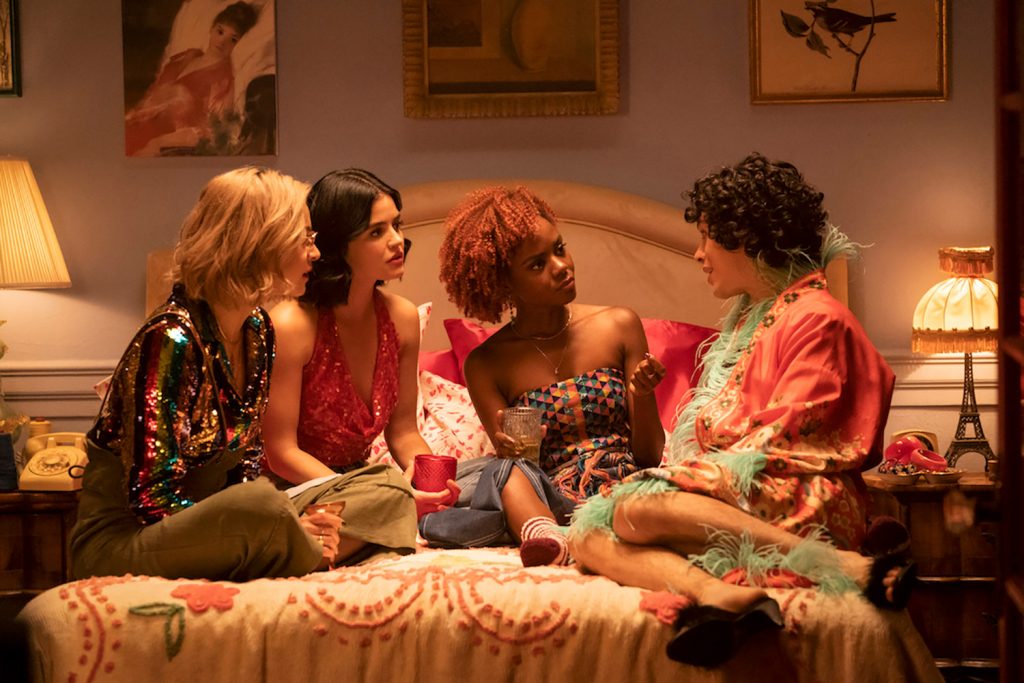 Then recently, they had a full musical episode. This worked fine because the episode focused on Jorge's version of the Kiss of the Spider Woman musical. Many shows have done musical episodes like The Flash and Riverdale. Like those, this episode was great as well, but it's still unclear what the show is doing with the music. The music works well when Josie performs because it feels more natural like viewers are in the room with her, and not watching a musical. As shows like Crazy Ex-Girlfriend make modern musicals work on TV, this series should perhaps keep the musical elements to Josie and musical-focused episodes.
Should You Watch Katy Keene… So Far?
In the end, Katy Keene is a show that is worth a watch if you are looking for a light-hearted series. With so many shows that try to focus on the dark and edgy side of things, this show will feel like a breath of fresh air to many viewers. As this is in the same universe as Riverdale, this show is completely distant from it. Other than Josie, this show is something else entirely. If you stopped watching Riverdale over odd plots and twists, try this series. It focuses on plots that can happen realistically that are also entertaining.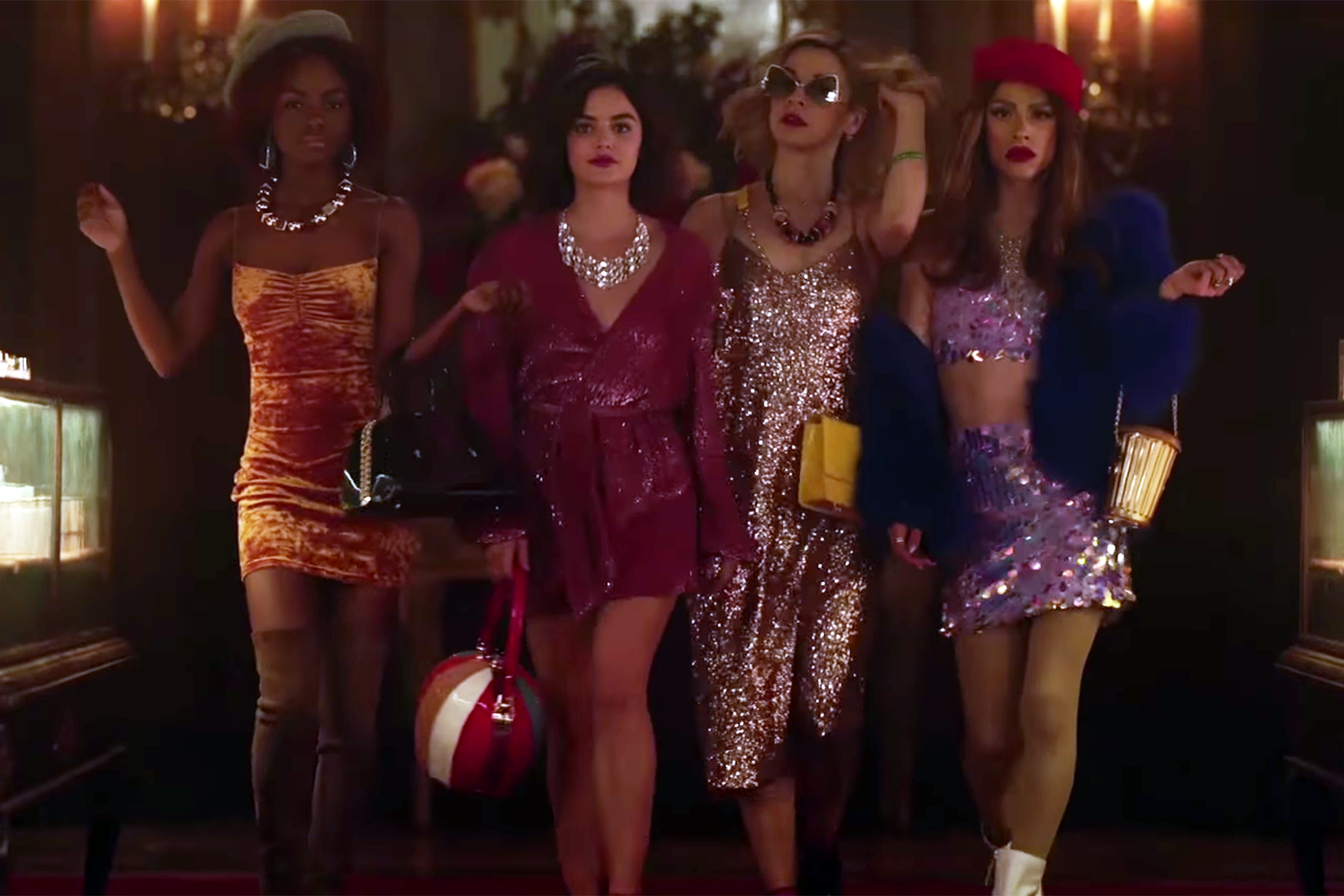 There is also a twist taken from season one of Riverdale that is done better in this series. There is so much to talk about, that this review could go on and on. What's crazy is that there are only seven episodes at the point of this article and we can't wait to see how the rest of the series turns out.
Even if the musical moments get more prominent there is no doubt that with strong characters like Josie and Jorge this show has a bright future. After watching these episodes you'll find out that this series is the perfect fit for you too. At the moment in this article, the first seven episodes are on the CW app for all your binging needs.
Is Katy Keene The Perfect Fit So Far?
PROS
Lucy Hale Portrayal Of Katy Keene
Great Supporting Characters
A Light-Hearted Realistic Universe
CONS
Confusing Musical Elements