Two Sentence Horror Stories by Vera Miao, Emily Wiedemann, and Chazz Carfora.
Horror is a genre that you can play with as much as possible to create a haunting story. Whether you have IT, Haunting of the Hill House, Slenderman — they all create a story for the watcher. In the past few years, American Horror Story and Into The Dark (anthology) has created a light of horror on television in a film setting, which set off what we can do with the genre of horror in itself. CW has created its own version of horror with Two Sentence Horror Stories coming this fall, August 8th, 2019. What CW has created for their horror series is contemporary tales of the modern and digital age. Inspired by the viral fan fiction of "Two Sentence Horror Stories."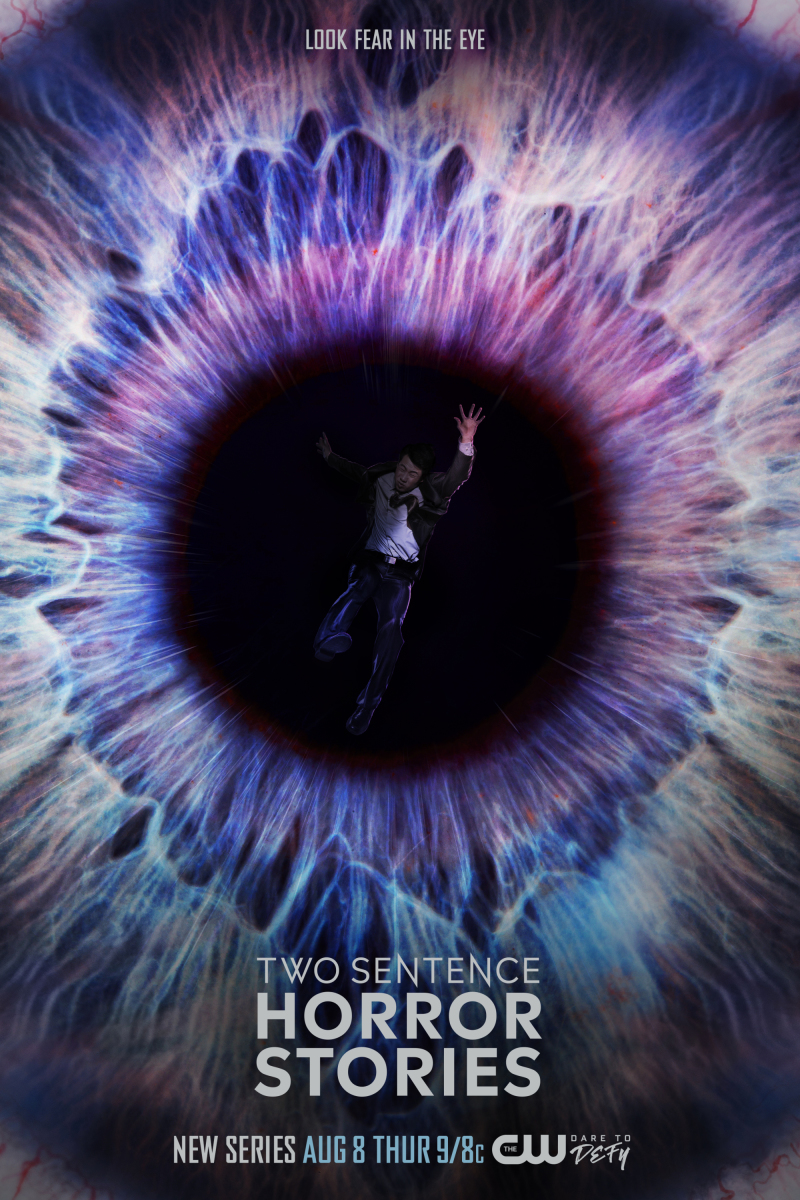 The anthology series taps into your mental state with fears and anxieties while using the horror of the modern age. The same elements that once haunted us aren't so different because of the gains in technology, inequality, social progress, and environmental degradation. That is what makes it frightening. Since it relates so much to the watchers, who are teenagers, adults, middle-aged adults, it frightens us because this is what we are frightened of.
---
Two Sentence Horror Stories are created by Vera Miao and produced by Vera Miao, Emily Wiedemann, and Chazz Carfora.
Two Sentence Horror Stories — Episode 101: "GENTLEMAN"
The first episode of the series is frightening, in the worst way. Written by C.S. McMullen and guest directed by Natalia Iyudin. We have Nicole Kang as Hana and Jim Parrack as Ken. The story is centered around a serial killer with an obsession for single moms. He kills them because they "don't spend or care enough about their children."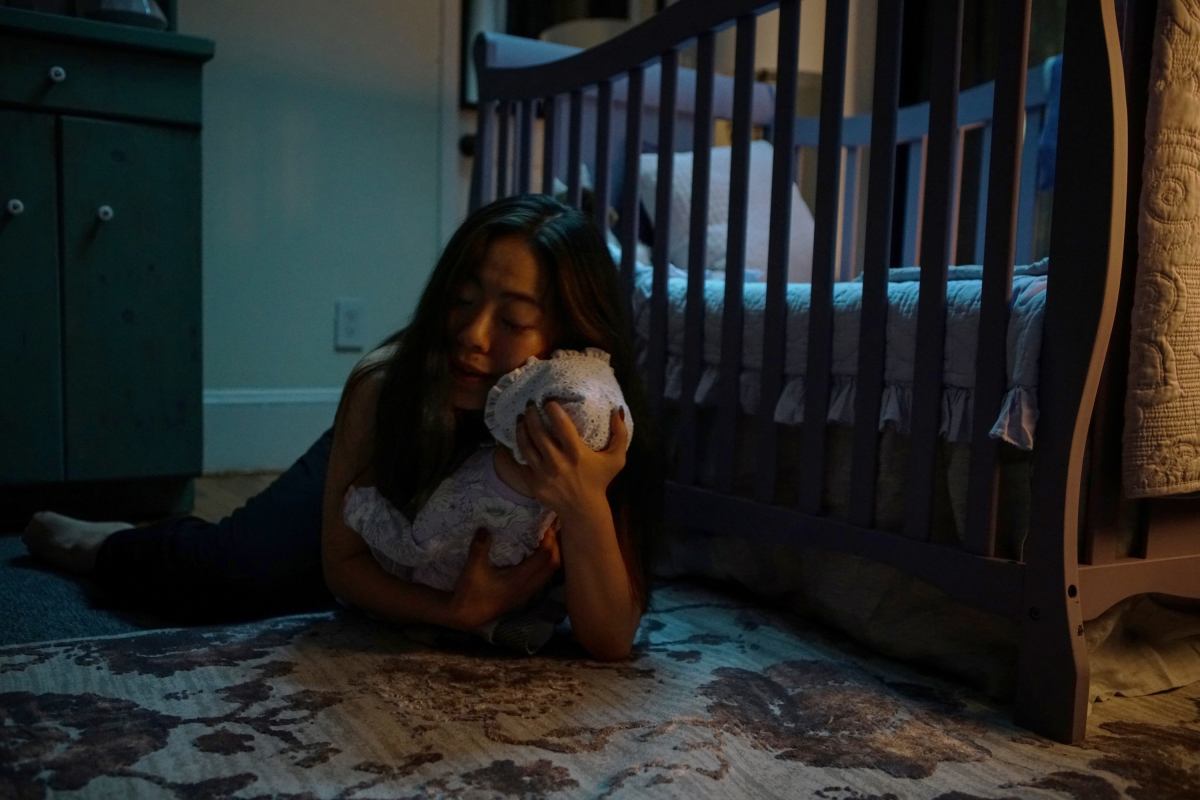 This could be going on date with him, in his mind, they are rejecting their child from emotional love and thus don't care about their children so he kills them. This episode is a play on how far someone will go to achieve their ideal perfect significant other or the construction of "family." The ideal man in GENTLEMEN, Ken, is focused on the traditional elements of family. Ken wants a stay-at-home mom who breastfeeds and nurses and does good mothering (in his eyes). Instead, Hana wants the ideal partner to complete her family. Hana was the traditional masculinity of work and new technology. However, they are both broken in different ways.
Episode 102: "SQUIRM"
The second episode of Two Sentence Horror Stories is about a low-paid office assistant who wakes up naked in her own bed after the office holiday party. With no idea how she actually got there, she has to figure out who it was and what they put inside of her… SQUIRM is directed and written by Vera Miao. This episode alone creates that sense of anxiety that your body is no longer yours. It creates multiple anxieties when it comes to millennials and women, in general.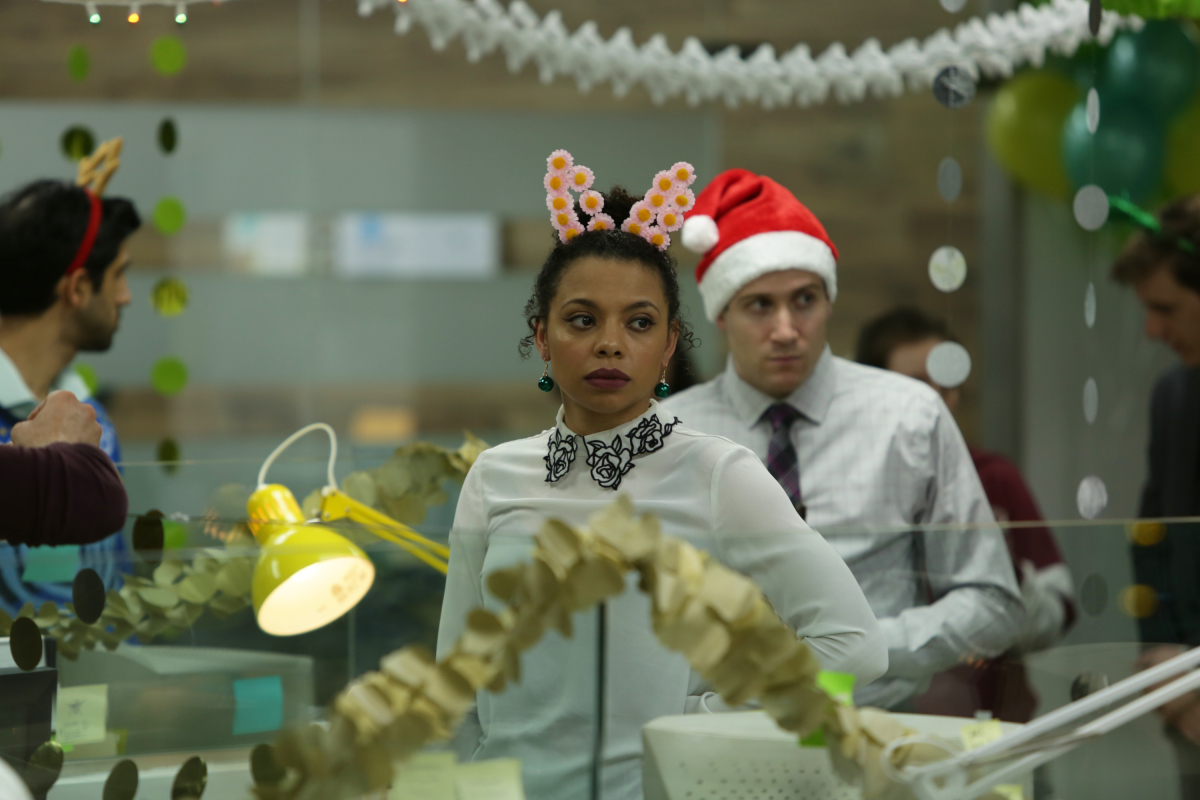 That idea of not knowing how you got somewhere and you are naked. Not knowing what happened and what you did, that vague idea of sexual assault and having to stay in a place where you are unsafe. This channels various anxieties for the watchers when it comes to being a woman.
The Concept Is What Scared Us The Most…
The concept of these two episodes is what makes them terrifying. Imagine the idea of what would happen if it were you? It is absolutely terrifying. That is what scares the watcher the most. However, the acting and production are a bit wonky — not every episode has a sweeping delivery of the actors in it. On top of that, some of the direction and production can come off a bit jarring as well. The concept, nonetheless, is still there. That is what makes this show something incredible. You can surpass the production and acting and the narrative is hard-hitting above all else.
---
In such scanty length episodes, the goal is to get the two-sentence horror stories on the page. Get them on the page so that they can make a difference in the watcher. That is what it does.