Over the past three years, the K-pop girl group BLACKPINK has dominated global music charts. They have risen to international fame as fashion icons, formidable artists, and admirable reality TV personalities. Casting off the stereotypical aegyo, or cute, girl group image, BLACKPINK kicks down the doors of conventional gender norms with its military boots and trendy, feminist concepts.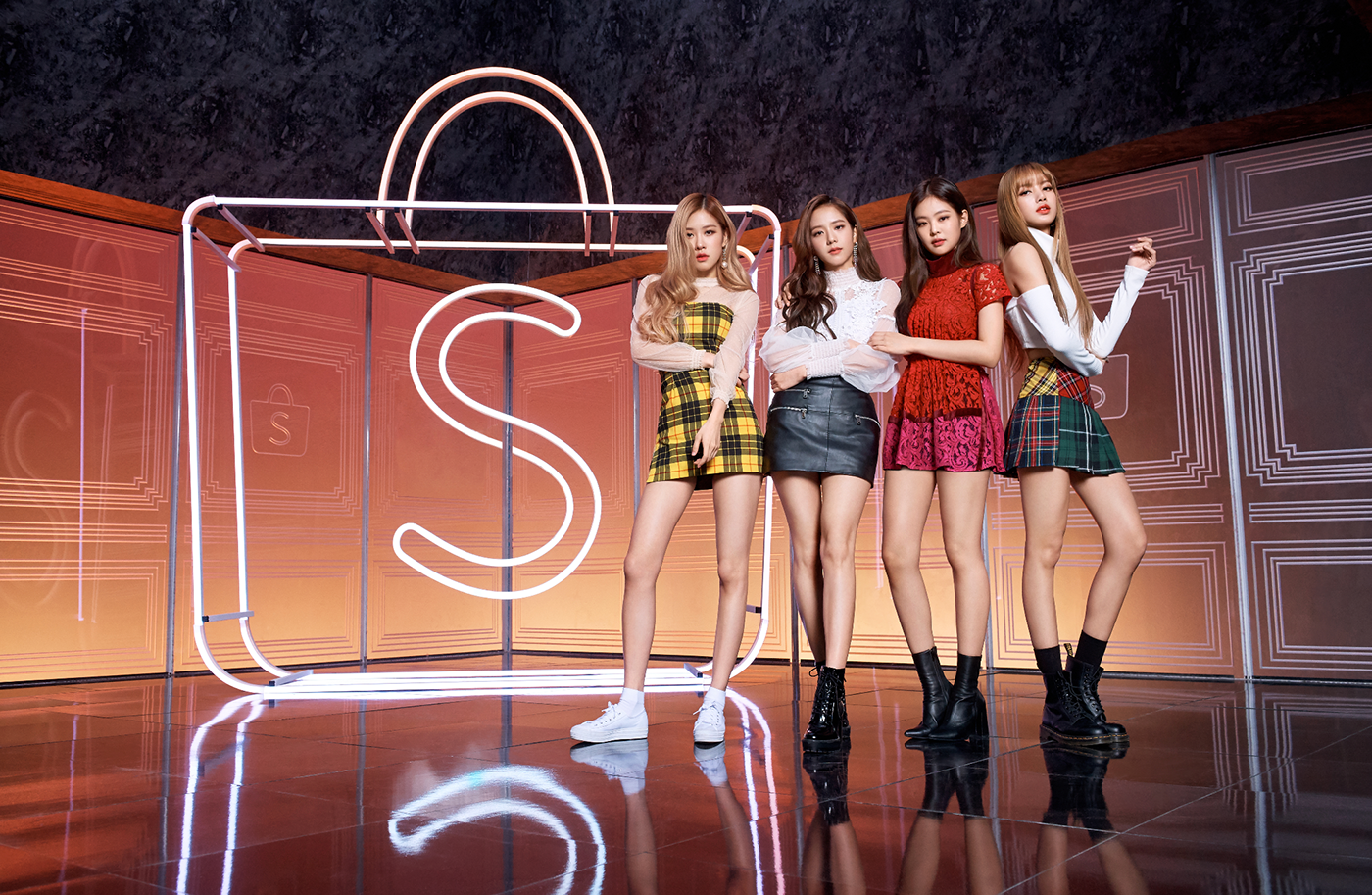 Their powerful vocals, unrivaled energy, and on-point performances leave their fan base, named BLINKs, craving their next highly anticipated sensation.
"BLACKPINK In Your Area"
Aiming to produce a hip hop group with more than visuals, YG Entertainment, one of the "Big 3" South Korean companies in the K-pop industry, formed BLACKPINK. The four members — Jisoo, Jennie, Rosé, and Lisa debuted in 2016 with their single album Square One. Soon after their release, one of their debut songs, "Boombayah," hit No. 1 on Billboard's World Digital Songs chart.
Since then, BLACKPINK has had several notable successes. They have collaborated with Dua Lipa on the song "Kiss and Make Up," for instance. BLACKPINK became the first female K-pop group to perform at the Coachella Music Festival. Additionally, they debuted on American TV shows such as Good Morning America and The Late Show With Stephen Colbert. Like the color black contrasts with pink, the group's name serves as a contrast to conventional notions of femininity, which is evident in bold imagery in their music videos, edgy style, and powerful rap and dance that pack a punch.
Who Is BLACKPINK?
The oldest member of BLACKPINK, Jisoo, is well known for being the group's "mood maker." In addition to speaking Chinese, Japanese, and Korean, she can sing spontaneously about random topics. Jennie is the main rapper, and she is the first member of the group to release an individual track, "SOLO," which shaped her image as a femme fatale fashion icon.
Rosé is the main vocalist who was born in New Zealand and raised in Australia. With her melodious voice, Rosé placed first in the YG Entertainment auditions that had a high competition ratio of 1:400. And finally, Lisa, the maknae, or youngest member of the group, is the main dancer. With the most followers on Instagram for female K-pop idols and powerful rapping and dancing skills, she is often the cynosure of viral dance practice videos.
BLACKPINK's influence is felt all over the globe. In total, the members speak five languages and currently have more than 30 million YouTube subscribers. You know when they're coming overseas to their international fan base, when you see the trending catchphrase #blackpinkinyourarea.
"BLACKPINK Is The Revolution"
Here are three songs that will make BLACKPINK your next girl crush:
1. "Kill This Love"
"Kill This Love" came out in early April, and its YouTube music video currently has more than 608 million views. Lisa's entrance — quite literally as she kicks down the door in her thigh-high boots — slayed, and she effortlessly rocked a bright fur coat. BLACKPINK's rap exploded during Jennie and Lisa's duo, and Rosé showed a new burst of emotion in her acting.
I thought Jennie nailed those badass facial expressions, while Jisoo, as an archeress in a shimmering headpiece, was a total work of art.
"Toxic Love Is A Trap"
The highlight of the music video was the point dance when the members were preparing to shoot at gunpoint, and the hall blew up, causing debris to scatter over them as they sang the chorus "kill this love." Through their lyrics, BLACKPINK "kills" the stereotype that girls are hopeless romantics or "starstruck" in front of their love partners. They realize that their toxic love is based on mere passion, so they assertively take initiative by strapping up their military boots to the beat of the war drums and getting ready to "kill this love."
Their iconic dance amid a life-sized trap is a clear metaphor for how toxic love is a trap. When explaining the meaning behind the title of the song, Jennie said,
"It's about killing toxic love — that hurts us, makes us vulnerable, that makes us weak — and to really find ourselves within [that] love. [Finding] what makes us confident and comfortable when we're in love."
Their catchy song clarifies the feminist viewpoint: Feminism is not swearing off men out of hatred for them, but rather encompasses ending toxic relationships that "get me all messed up" and feeling "weak." BLACKPINK further changes social attitudes when Jisoo sings, "So sorry / I'm not sorry." I thought this was a comment on how women tend to apologize more than men do, and Jisoo pushes women to be more fearless.
2. See U Later
"See U Later" is how we all wish our break-ups would end. Just like "Kill This Love," BLACKPINK takes the initiative in breaking up and empowers women to recognize their self-worth. This is best characterized by their lyrics,
"You should've worshipped me like a queen bee," and "Have you forgotten who I am, better remember straight, I'm a boss b*tch."
BLACKPINK is determined not to internalize the blame for the break-up and instead exudes confidence: "Your sorry rings like an empty can, now it all sounds like a dog barking." Rather than a call to arms, BLACKPINK sings,
"Petal to the metal like / See u later boy, see u later."
My favorite line:
"Back and forth, you're too light like a ping pong / Right now I'm dumping you ding dong."
3. Ddu-Du Ddu-Du
"Ddu-du Ddu-Du" was released in June 2018, and it rose to No. 55 on the Billboard Hot 100. The song was titled after the onomatopoeia of gunshot sounds. I loved the variety of outfits, bold imagery, bright color, and amazing visuals in the music video. In the bank vault scene, Lisa confidently brandishes a katana sword, and she owned her look in that pink suit.
Jennie lies atop a sparkly military tank, casually eating popcorn. Rosé sings beautifully as she swings on a chandelier. Jisoo struts down the runway only to trip in her heels. She then finds netizens who, once praising her ideal beauty, subsequently become a black-hooded press, capturing and magnifying her mistakes behind the camera. Talk about bold imagery.
"Ddu-Du Ddu-Du" defies the expectation that girls with kind, cherubic faces should be shy in front of others and be innocent. BLACKPINK is brutally direct:
"I give it to them straight. Don't care what people think," which makes them all the more badass.
Their lyrics yell female empowerment:
"I do it however I want because I'm a bad girl. Whether you like me or hate me or whatever anyone says."
It's Time For The Revolution
BLACKPINK stands out in my list of K-pop group biases. Their embrace of feminist concepts in their music videos greatly contrasts with the cute, shy romantic stereotype that is often projected onto girl group images. This expectation is perhaps due to underlying conventional social roles in South Korean culture. Their music inspires individual empowerment and confidence, not simply admiration of lovely things, and it indeed supports the meaning behind the name BLACKPINK.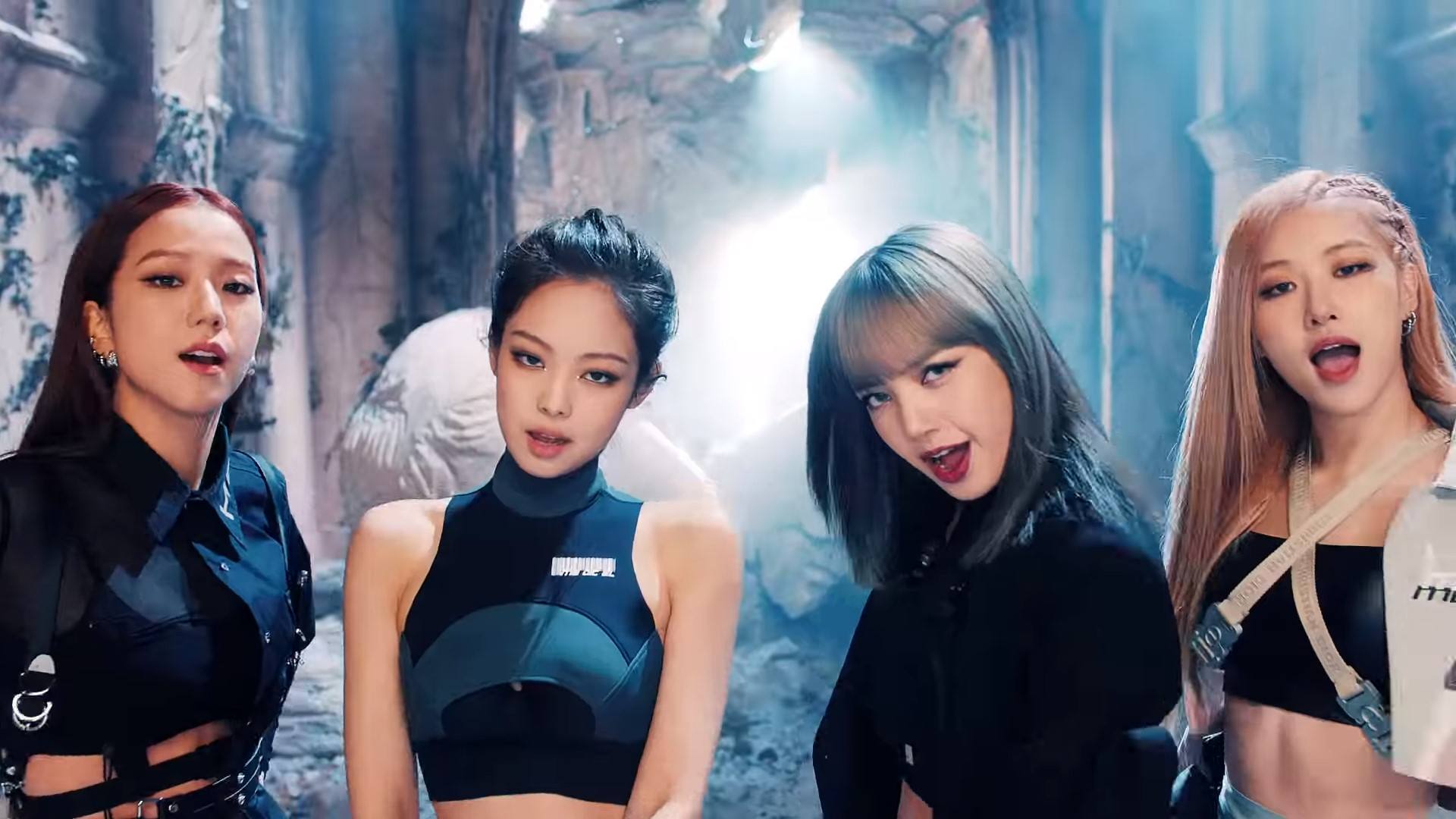 Amid the global feminist movement, it's no wonder that Medium has named BLACKPINK the "World's hottest girl group." Their rise to popularity signifies that society is trying to fill one of its long-desired demands: female empowerment.