In "Drunken Watermelon," Wu Assassins spin kicks off with a bang and, ah, a punch? The opening moments feature a barrage of brutal and swift hand-to-hand melee performed by Iko Uwais. The action star's impressive martial arts skills are on full display throughout the new Netflix series' pilot. But Uwais also gets to show off more than that.
Wu Assassins Is A Blend Of Fantasy & Crime
The streaming original, which debuted on Aug. 8, comes from creators Tony Krantz (24) and John Wirth (Hell on Wheels). "Drunken Watermelon" follows Kai Jin (Iko Uwais), an ordinary chef living in San Francisco's Chinatown. When Kai accidentally gets on the bad side of the local Triad he's thrust into a much larger mission filled with martial arts and mystical elements.
He discovers he's the Wu Assassin – a warrior imbued with the power of a thousand monks and tasked with killing five warlords in his city.
Wu Assassins Is A Great Showcase For Actor Iko Uwais
Uwais has shown he can give his characters a down-to-earth quality in past performances. Usually with the ability to send his foes flying off the ground. In the Raid franchise, Uwais played a highly skilled law enforcement type forced into intense scenarios. But here, the actor has more of an everyman charm. He's naturalistic in his acting, never trying to go over the top for dramatics sake, and because of this feels relatable. However, when it's time to kick ass Uwais, as always, can do so with style and flair.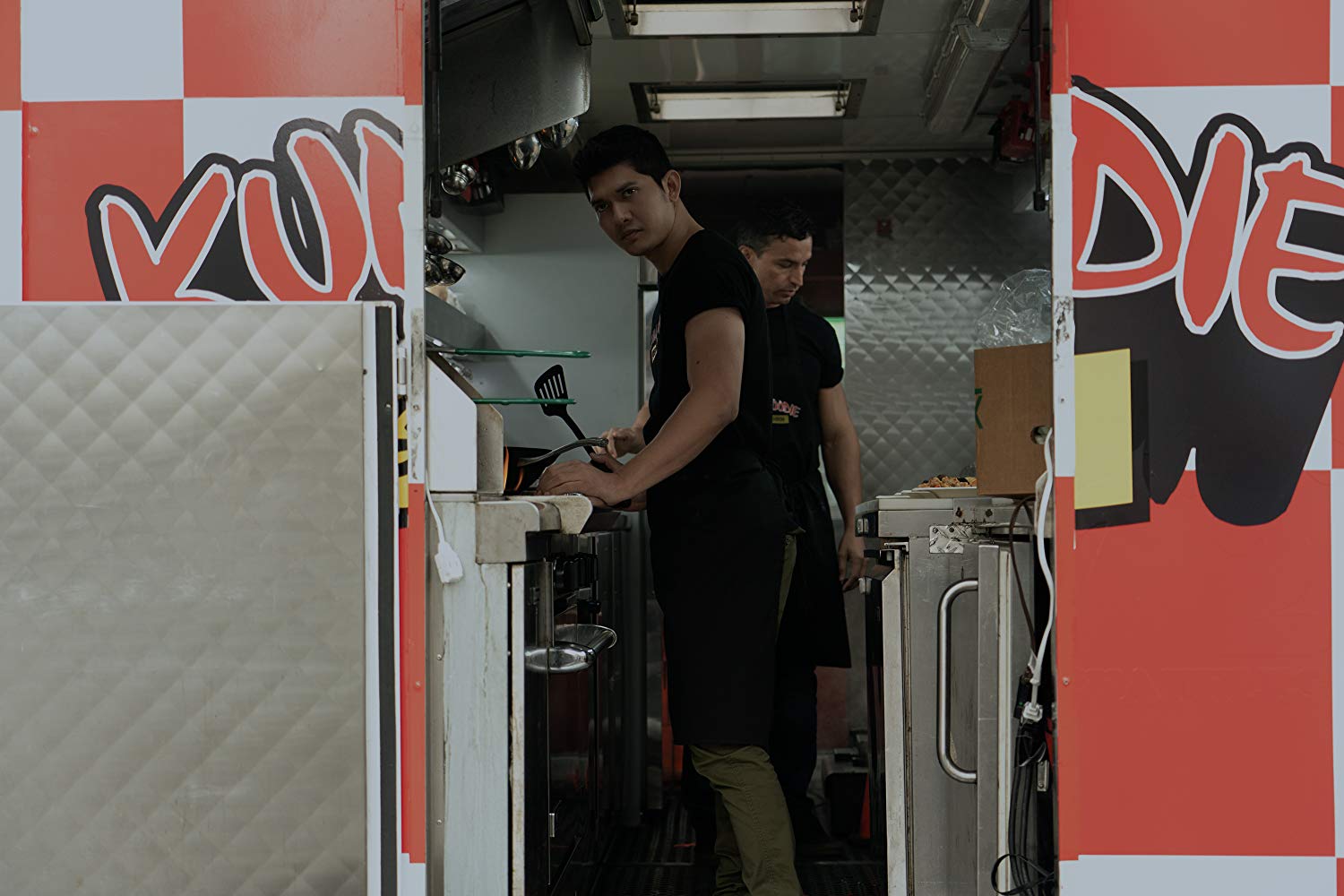 One brief physical encounter takes place in a claustrophobic food truck kitchen; Kai finds himself outnumbered, taking on two Triad goons in a small cramped space. The fighting chef uses everything at his disposal to even the odds: brutally slamming the members' heads off kitchen counters, using cutting boards to block devastating blows, even unleashing a bottled liquid to squirt in the eyes of his opponents.  The combination of bone-crunching sound design, actors' martial arts display, and on-camera fight direction show that this is a series whose fight sequences will leave you on the edge of your seat.
Fortunately, the fight sequences aren't the only thing going for the show so far. Wu Assassins offers a neat balance of fantasy and crime drama. Just when the Triad part of the story starts to feel a little dull the Wu Assassin element will kick in, giving the viewing experience a nice shot of adrenaline. Uwais was also joined by a charismatic cast including Lewis Tan (Marvel's Iron Fist) and Katheryn Winnick, (Vikings), adding to the fun aspect of the series. The two particularly impressed in a scene taking place in a diner where they both showed off some compelling chemistry.
Wu Assassins Is Off To A Good Start
"Drunken Watermelon" ends the same way it begins — with a barrage of fists, feet, and broken bodies. We're shown the same fight sequence seen in the pilot's opening. Now having the knowledge of the source of Kai's skill. It's this sequence that provides a snapshot of all the compelling aspects of Wu Assassins so far. It has the talent of Uwais, impressive action, set to pop sensation's Blackpink, which is a nice touch, and an intriguing mystical element.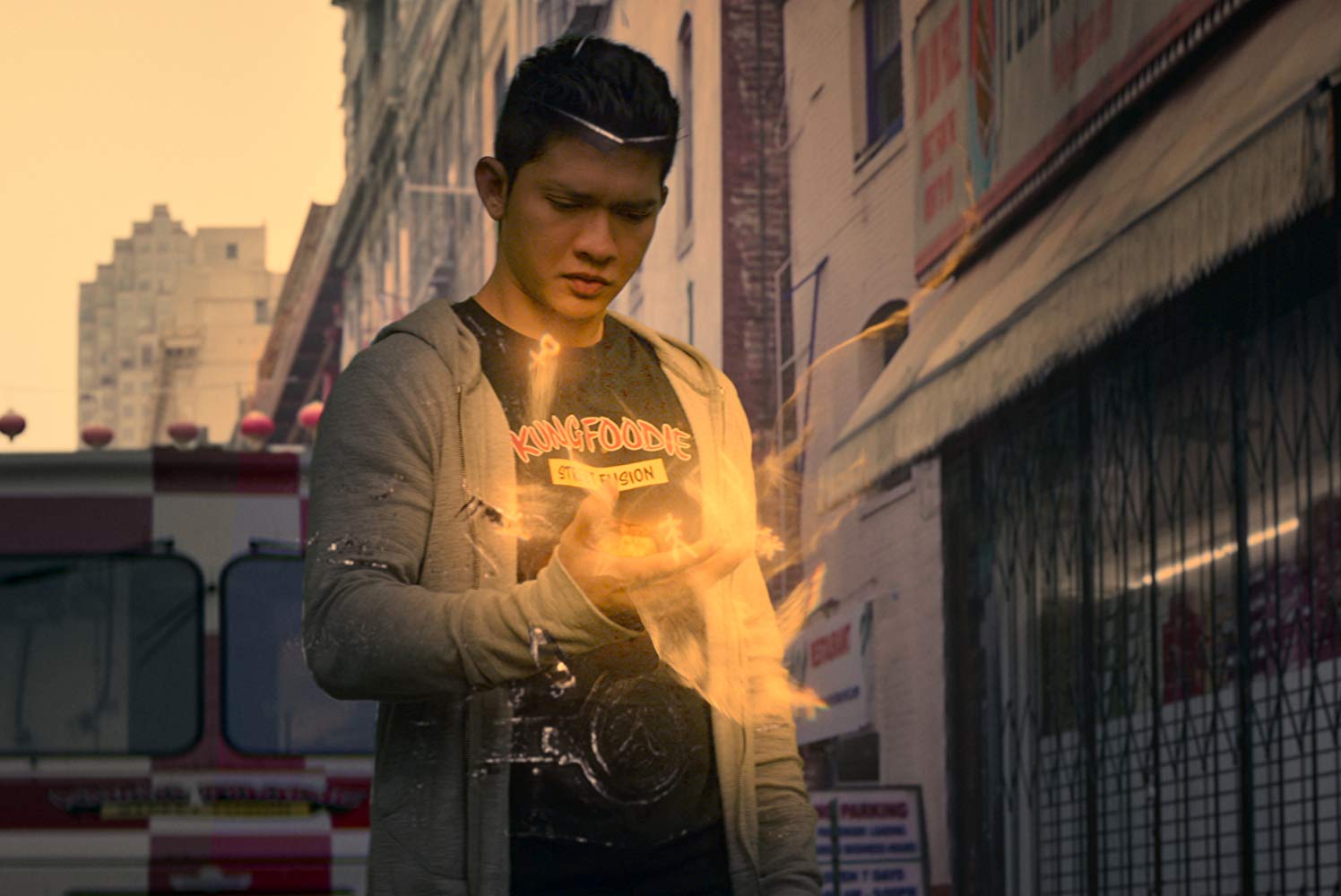 While watching the show it's hard not to be reminded of Netflix's previous martial arts endeavor with Marvel's Iron Fist, who also featured Tan. The actor stood out in his guest appearance on that show due to his ability to do his own stunts, and with this project, he's now surrounded by similar cast members such as Uwais. This automatically is a step in the right direction and corrects some of the missteps handled in that series. Here's hoping the rest of Wu Assassins can leave an impact just as big as its lead and provide a strong knockout punch for Netflix.
Wu Assassins - "Drunken Watermelon" by Tony Krantz (24) and John Wirth (Hell on Wheels)
With "Drunken Watermelon," Wu Assassins seems to be a fun and kick-ass time on Netflix. The cast is charismatic, its fight scenes hard-hitting, and it offers a neat blend of crime and fantasy. Stream it!