As Christmas draws near, the frenzy to complete holiday shopping grows ever more frantic. In the midst of everything getting so "kerbabbled," I find myself thinking about the live-action How the Grinch Stole Christmas. With this rendition of the Dr. Seuss classic approaching its twentieth anniversary, it's time we appreciated How the Grinch Stole Christmas for more than just its campy style. Jim Carey's performance as the Grinch is undoubtedly one of the funniest characters to ever grace my screen, but that's not the reason I prefer this version to all others.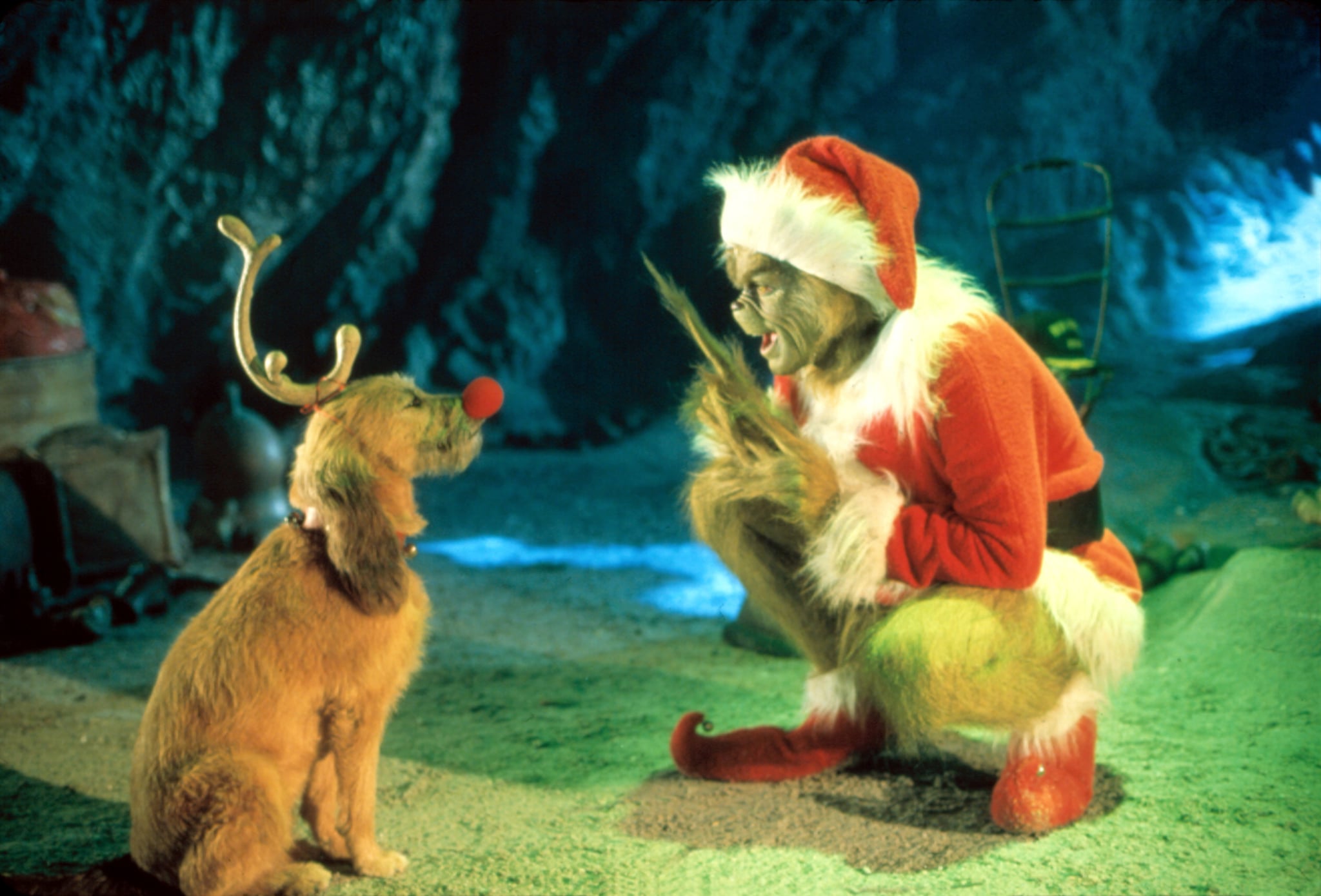 The film sets this Grinch apart from the books and the beloved 1966 animated special by providing a backstory for him and his yuletide animosity. In doing so, it expands on the Whos of Whoville, adding depth to them as individuals and as a society as a whole. I'd argue that it's precisely this insight that elevates this movie from a fun romp to a touching if not satirical take on modern Christmas.
How The Grinch Stole The Glitter Of Commercialism
The Whos are characterized by their love for all things Christmas. It's exaggerated to the point of hilarity. At one point, the cashier informs Lou Lou Who that he maxed out his credit card. "I'll be paying this off for years!" Lou says with pride, while the other Whos cheer gleefully.
It seems ridiculous, as we watch: But is it all that different from the frantic energy that overtakes us this time of year? How the Grinch Stole Christmas opened up to this chaotic shopping scene, dropping us instantly into chaos. While it's played for laughs, it's pretty on-par with what I've witnessed as a retail worker during the holidays. The legion of Whos that descend on a single cashier, ring not as over-the-top, but painfully accurate to anyone who's worked a Black Friday.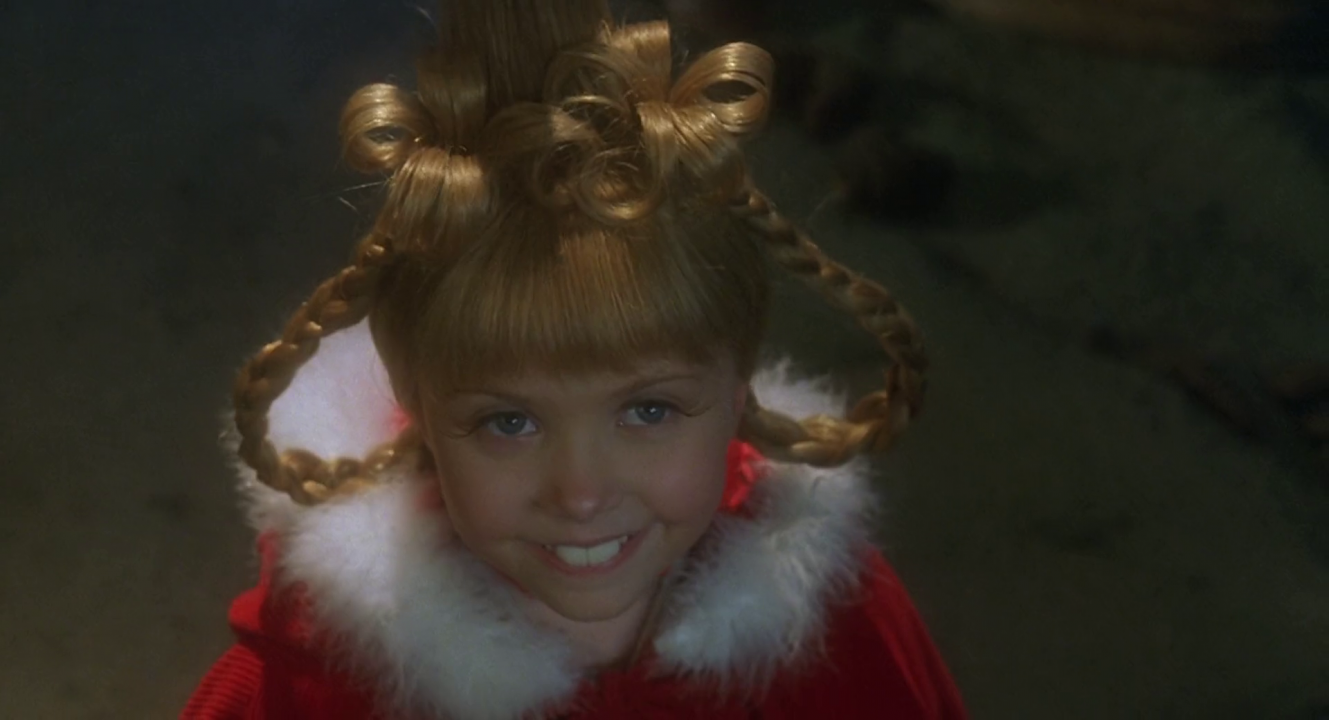 What's funnier still — and a bit strange, if you think about it too long, as I have — is that none of the Whos questions why Christmas goes like this every year. They simply treat it as the status quo.
All the Whos, except for one.
Nancy Drew Who? No, It's Cindy Lou Who
Cindy Lou is a small girl with big questions. She doesn't hate Christmas, but she's struggling to understand what it means. Nobody else seems plagued by these doubts. Her father is busy shopping or working, while her mother obsesses over having the biggest, brightest light display. For me, Cindy Lou represents the first Christmas after you stop believing in Santa. Without the magic and mystery, you grasp at ways to make the holiday feel as special as it used to. Otherwise, it's just a day where you get presents — which definitely isn't bad, but it isn't quite magical.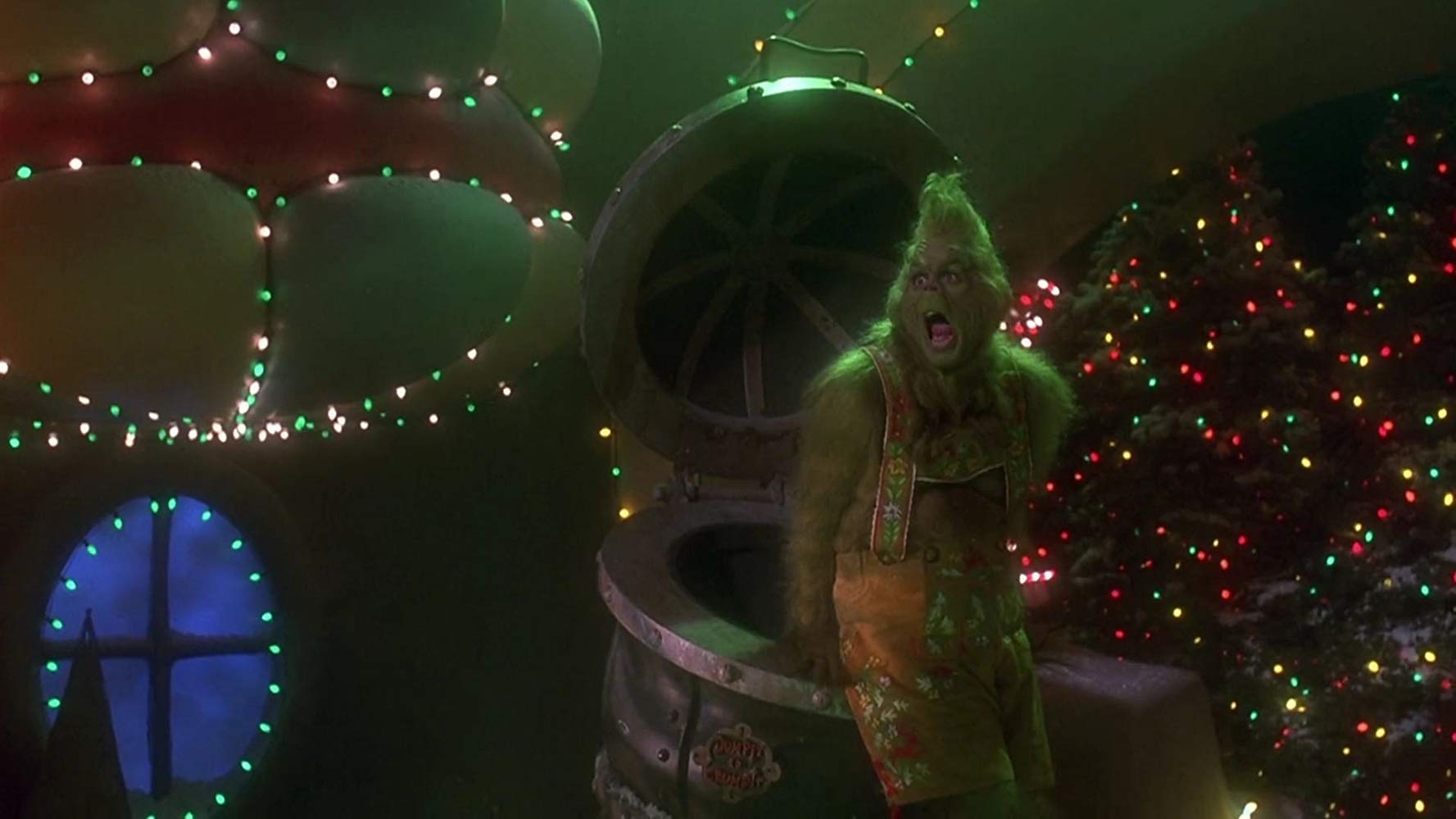 How the Grinch Stole Christmas never strays from its belief in magic, yet you can see why Cindy Lou finds the holiday lacking. While her questions fall mostly on deaf ears, they still brand her as an outsider. Perhaps that's why she becomes so attached to the Grinch's story. Maybe she believes that if she helps this lonely soul, Christmas will be more than an excuse to max out the credit cards.
Are You There, Christmas? It's Me, Marxism
Hear me out for a second. How the Grinch Stole Christmas isn't a dissection of our consumer-based, capitalist culture, but, well… It is a product of this culture. One could even argue that it's a critique. Throughout the film, the only Who constantly rejecting Cindy Lou's attempts to include the Grinch is Mayor Augustus Maywho. He fears the mere mention of the Grinch will disrupt the status quo and ruin the festivities.
But what is the status quo, exactly?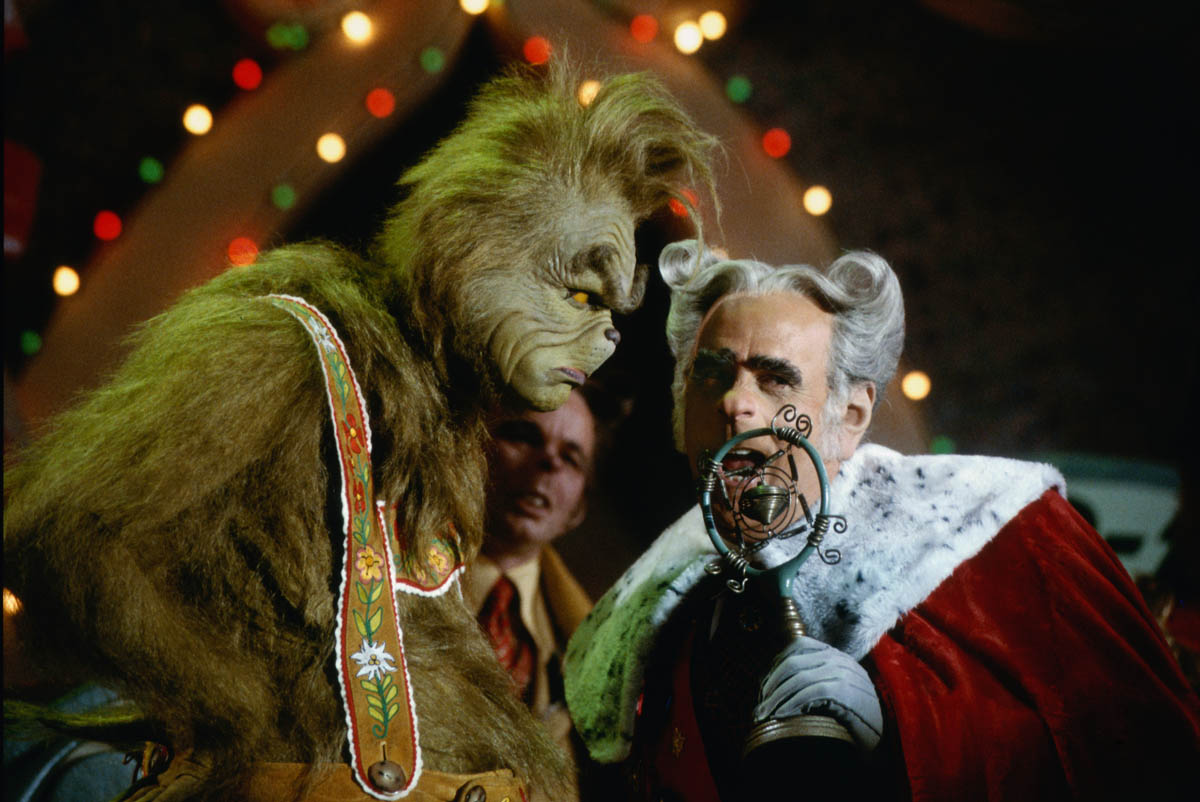 Every year, the Whos spend an obscene amount of money at Christmas. They're distracted by the loud, boisterous celebrations, and they're content to leave things be. They're not outsiders like Cindy Lou or the Grinch, so they have no reason to question the status quo that accepts them.
Thus, the Whos have no reason to question why Mayor Maywho feels so threatened by Cindy Lou and her questions. They don't even wonder why he sabotaged the Grinch before he could formally be dubbed Holiday Cheermeister, which would've cemented his place in the community. Of course, the man on top would be adverse to change — the status quo ensures his status, though it drastically decreases that of others. Let's not forget, this is the mayor who offers his fiancé a car "generously paid for by the taxpayers" — yes, I can't believe that's a direct quote from this movie, either.
Something's rotten in the state of Whoville and it's not the Who-Roast Beast.
The Good, The Bad, & The Green
If Mayor Maywho embodies the commercial aspect of Christmas, and Cindy Lou the childlike wonder, then what we have left is the Grinch. Look, I love Christmas. But it doesn't always bring out the best in people. Everyone has a little bit of Grinch inside. Sometimes it comes out because we're stressed or we're spending too much money. The Christmas spirit may be dampened if we're working when we'd rather be relaxing or with our families. Other times, Christmas is just a reminder that they're miserable, while everyone else seems to be happy.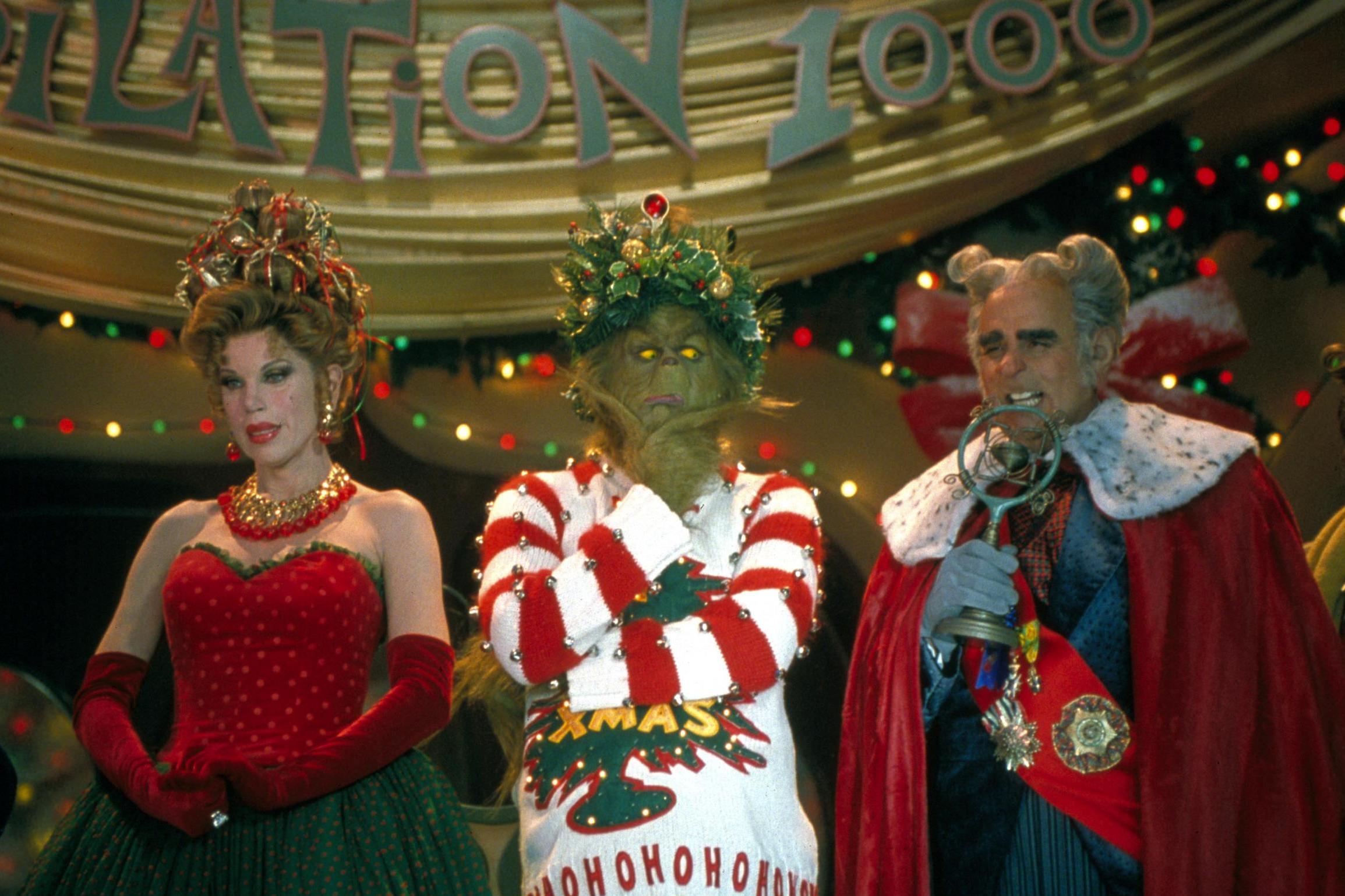 The Grinch has been alone for most of his life. Even before he fled to Mt. Crumpet, the kids in his class regarded him as a freak. Sure, he's green and covered in fur, but he was also eight-years-old. Out of all his peers, only Martha May Whovier shows him compassion and affection (and affection that remains well into adulthood). Knowing there's someone who wants to share the holiday with him, the Grinch lovingly crafts her a gift with his own two hands. It didn't cost money, and it wasn't the most aesthetic, but it was far more meaningful than anything Mayor Maywho ever offered her.
His own appearances vex the young, insecure Grinch more than any gift. Worried that Martha will reject him just as his classmates have, the Grinch tries to shave his face. In a way, the Grinch sees himself as a commodity that isn't desired. However, Karl Marx would argue that in a capitalist society, we are all a commodity. The Grinch's attempt to conform is merely an effort to make him desirable to his peers.
How The Grinch Stole Christmas (And Our Hearts)
Being an outsider allows the Grinch to see what the Whos –barring Cindy Lou — does not. After the Mayor humiliates him, again, the Grinch flies into a rage. He reveals that most of what the Whos exchange at Christmas ends up in the garbage. His own resentment fuels the tirade, but it isn't a lie. The Whos center Christmas around gifts that are ultimately disposable. They place so much importance on the trimmings that the Grinch believes he can ruin Christmas by stealing it all.
"You can't hurt Christmas, Mr. Mayor, because it isn't about the… the gifts or the fancy lights. That's what Cindy's been tying to tell everyone… and me […] I don't need anything for Christmas than this right here — my family."

Lou Lou Who, How the Grinch Stole Christmas (2000)
Once it's all gone, the Whos realize that Christmas isn't just trinkets, trees, and lights. "Maybe," the Grinch whispers, expecting the shallow Whos to crumble, but puzzled when he hears they rejoice instead,
"Maybe Christmas… means a little bit more."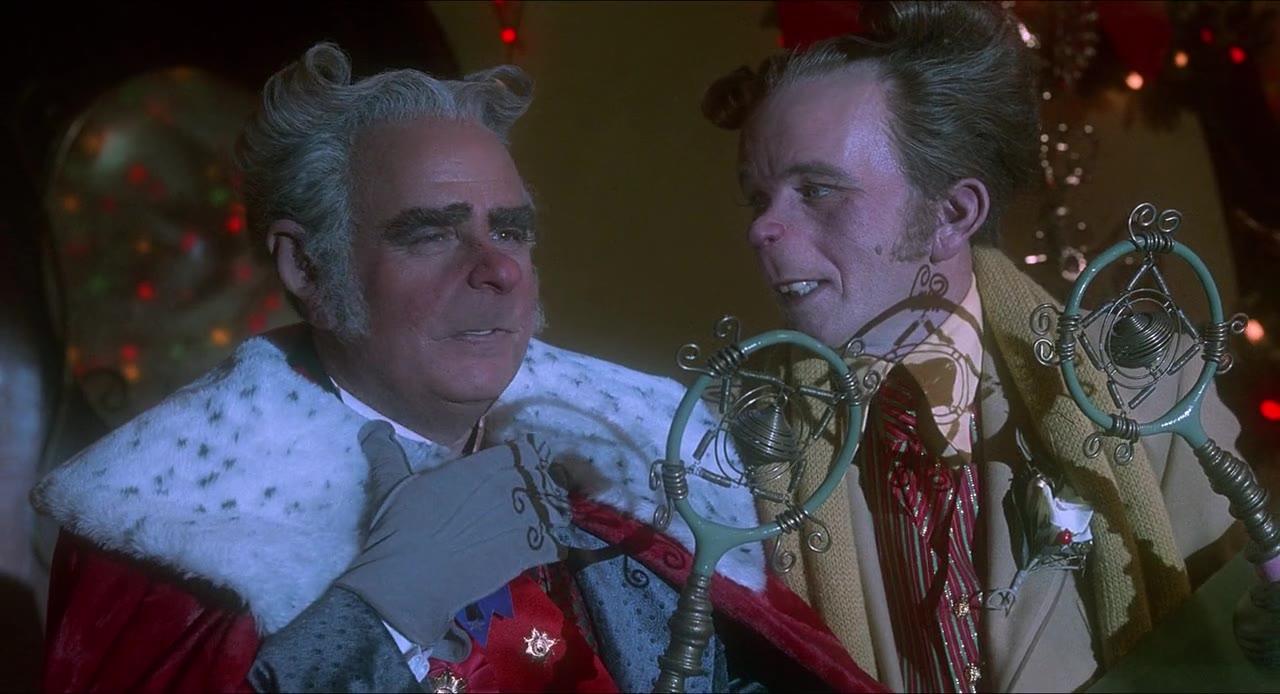 This revelation inspires the Grinch to embrace the kindness shown to him by Cindy Lou, Martha May and his loyal dog, Max. He returns the presents to Whoville, apologizes for his wrongdoings, and is finally accepted into the community. It's the love of those around him that allows the Grinch to finally accept himself. Sentiment triumphs over consumerism. The authority of bourgeoisie — er, I mean, the mayor — loses the public favor. Just as Christmas should be.
If you haven't added How the Grinch Stole Christmas to your holiday must-watch list, I highly recommend it. You might find your heart's grown three sizes by the end.